After what seemed like throwing darts on a dart board, I ultimately chose to stay at the Hilton Waikiki Beach for a recent trip to Hawaii. Actually, I would have preferred to stay at the Hyatt that was just a few blocks away, but I decided against it since I've stayed at too many of those recently. I'm trying to be a diversified (and inclusive) hotel reviewer, but it's really hard sometimes.
A full review of my 2 night stay at the Hilton Waikiki Beach Hotel
The Hilton Waikiki Beach is centrally located on Kuho Avenue, just two blocks from the beach. But then again, what hotel in Waikiki isn't? You really can't go wrong with any hotel in this area (even the Vive Hotel I recently reviewed is good), but this Hilton was the nicest property I've ever stayed at while in Hawaii. No, it's not super luxurious, but it is really nice.
Before proceeding with this review, it's important to keep in mind that I've never cared to spend a lot of money on fancy hotels for my trips to the islands over the years. Maybe I'm just getting older (and softer), but I'm definitely starting to prefer the nicer properties these days. As you're about to see, the Hilton Waikiki Beach did not disappoint.
The lobby
I knew I was in for a great stay as soon as I approached the check in desk. The agent who checked me in was super helpful and very polite, and she did her best to make me feel welcome. Turns out she was a San Diego native, so we had lots to talk about as she prepared the paperwork.
All in all, I wouldn't consider her professionalism to be on par with the staff at the Hyatt Regency in Hong Kong (for example), but she was friendly and helpful nonetheless and had me on my way in just minutes.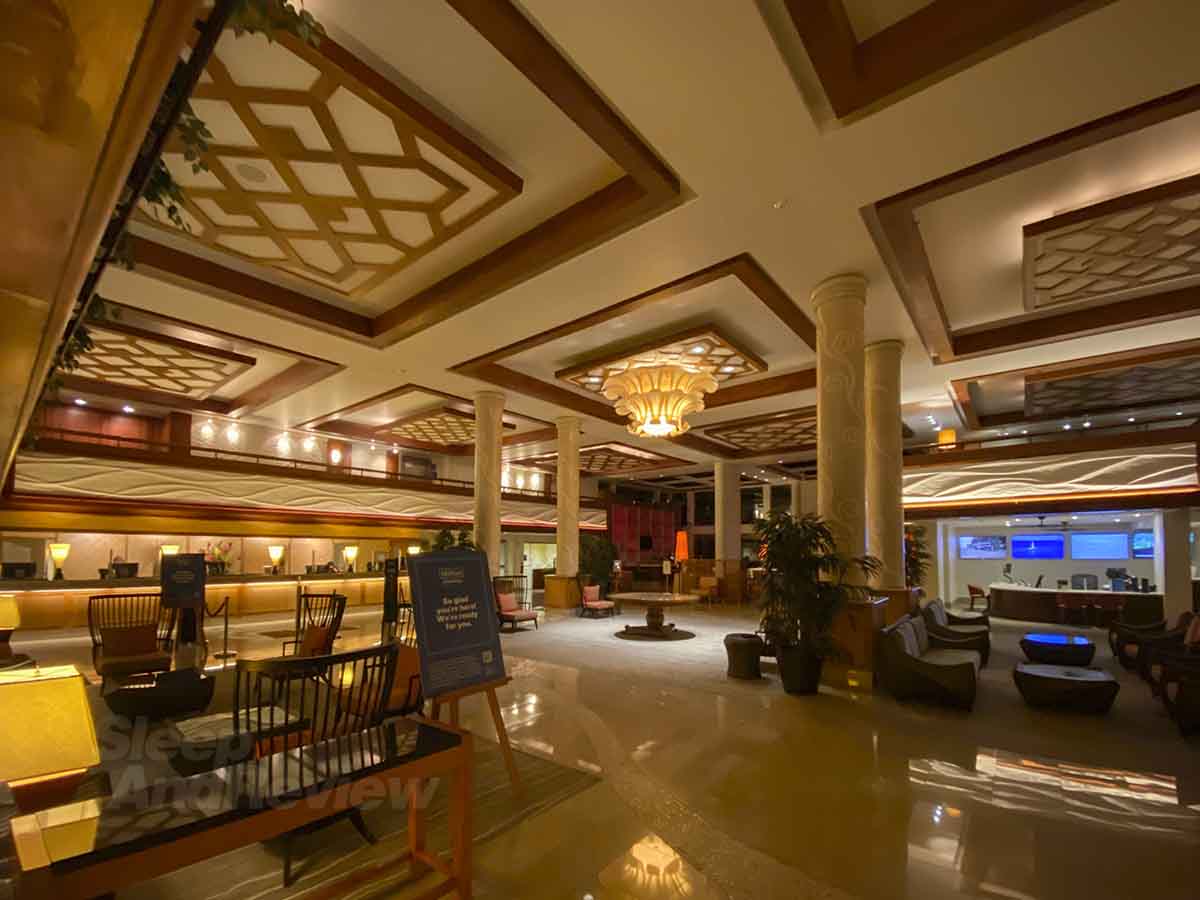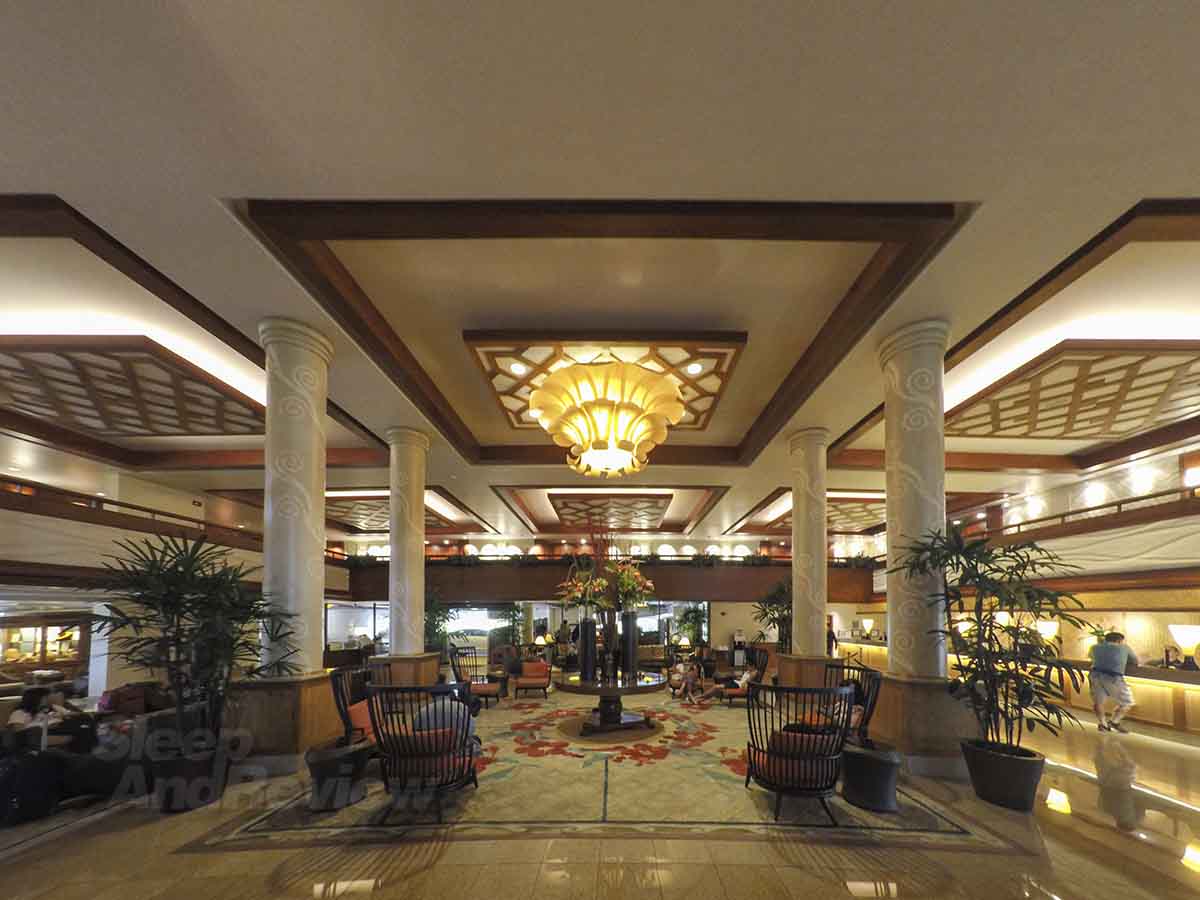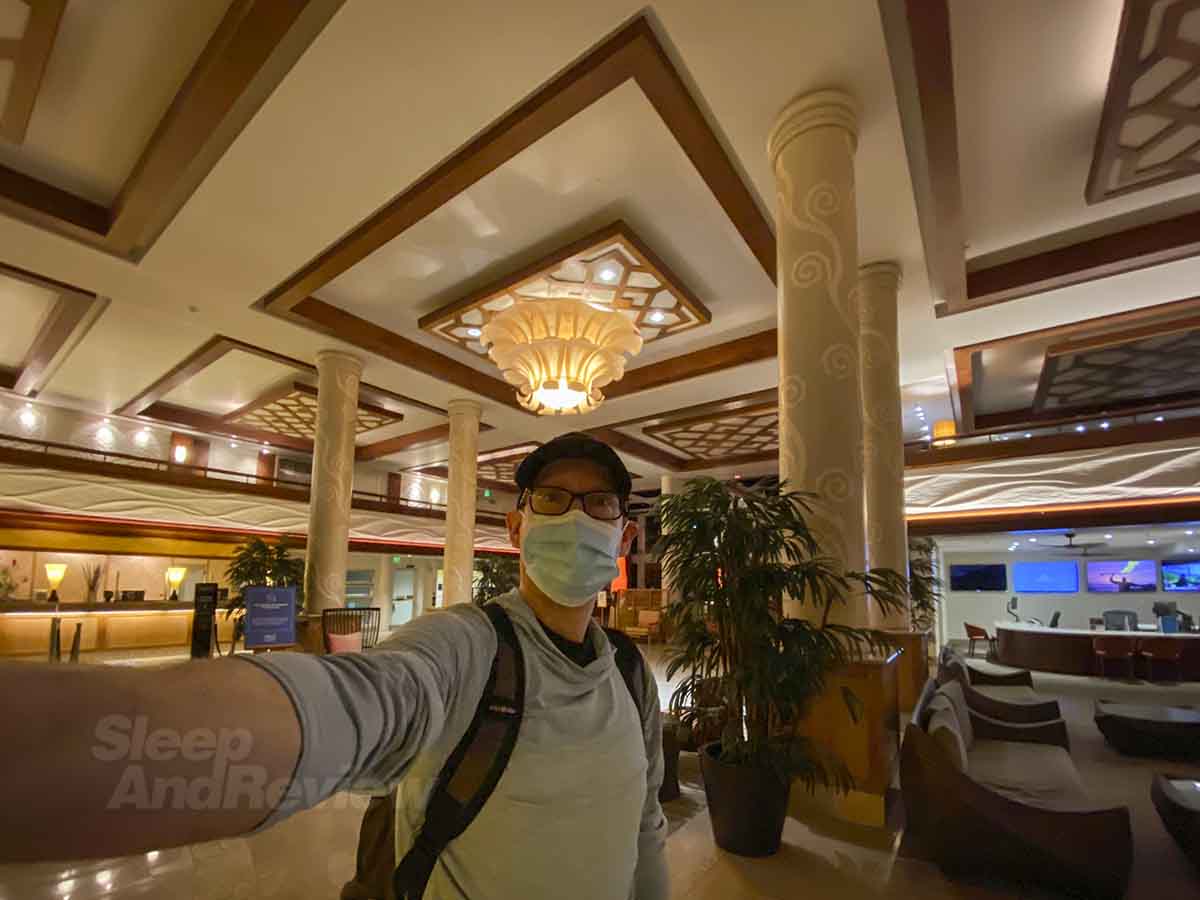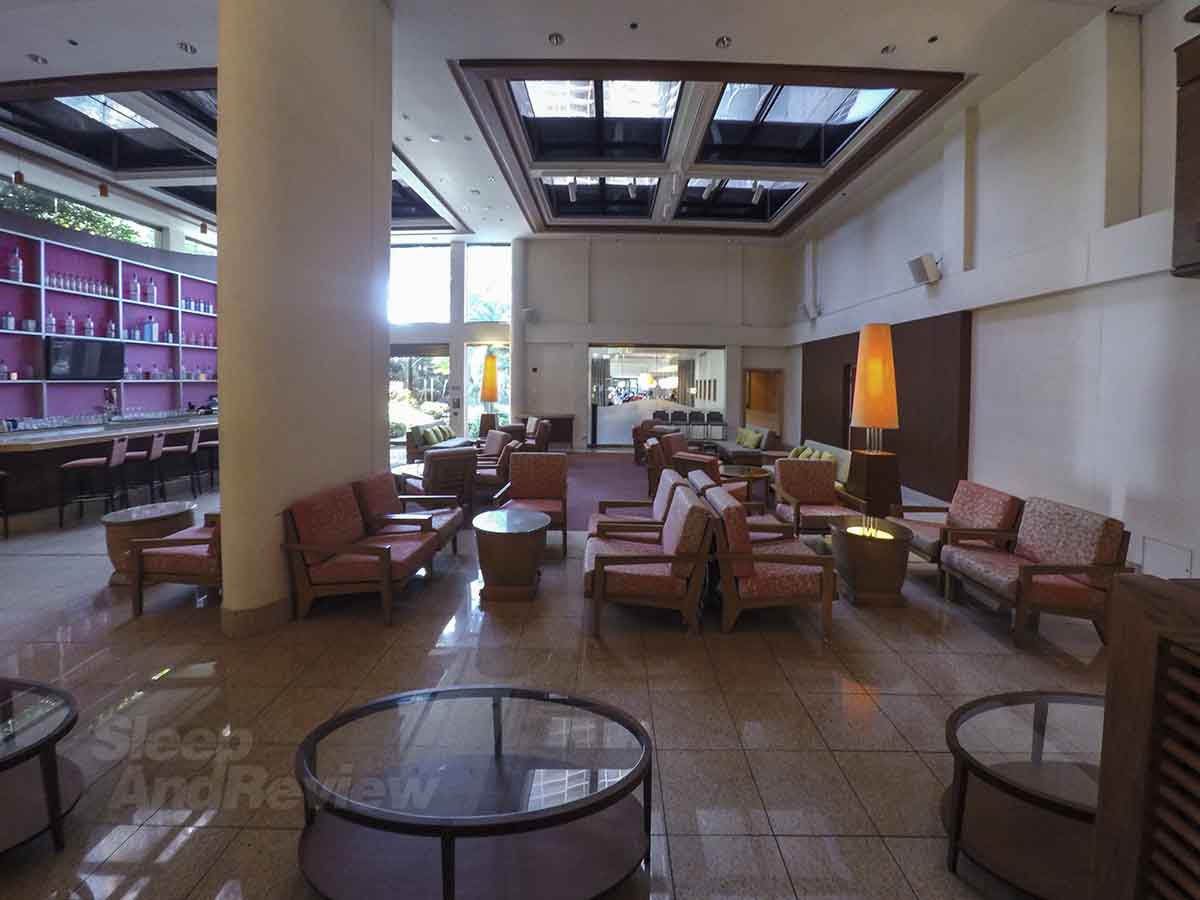 Getting to my room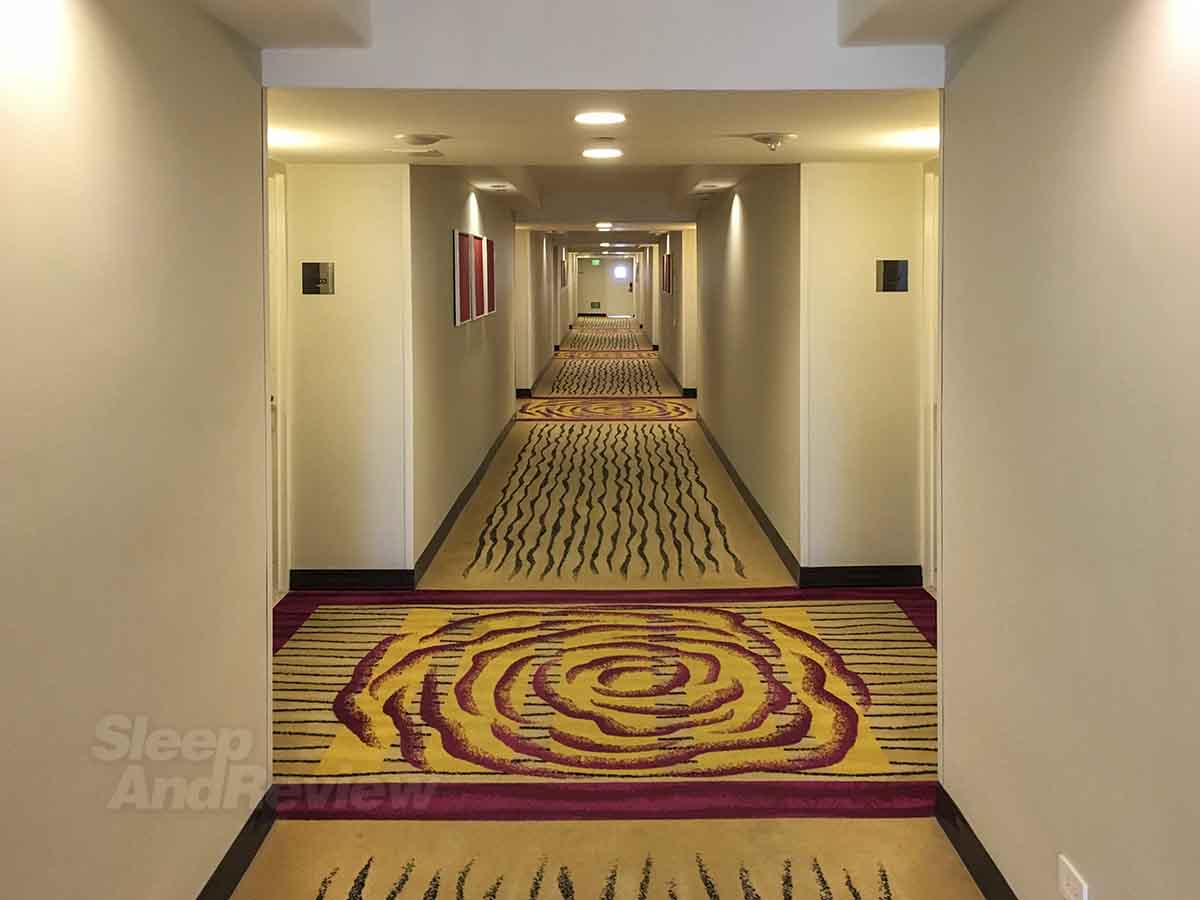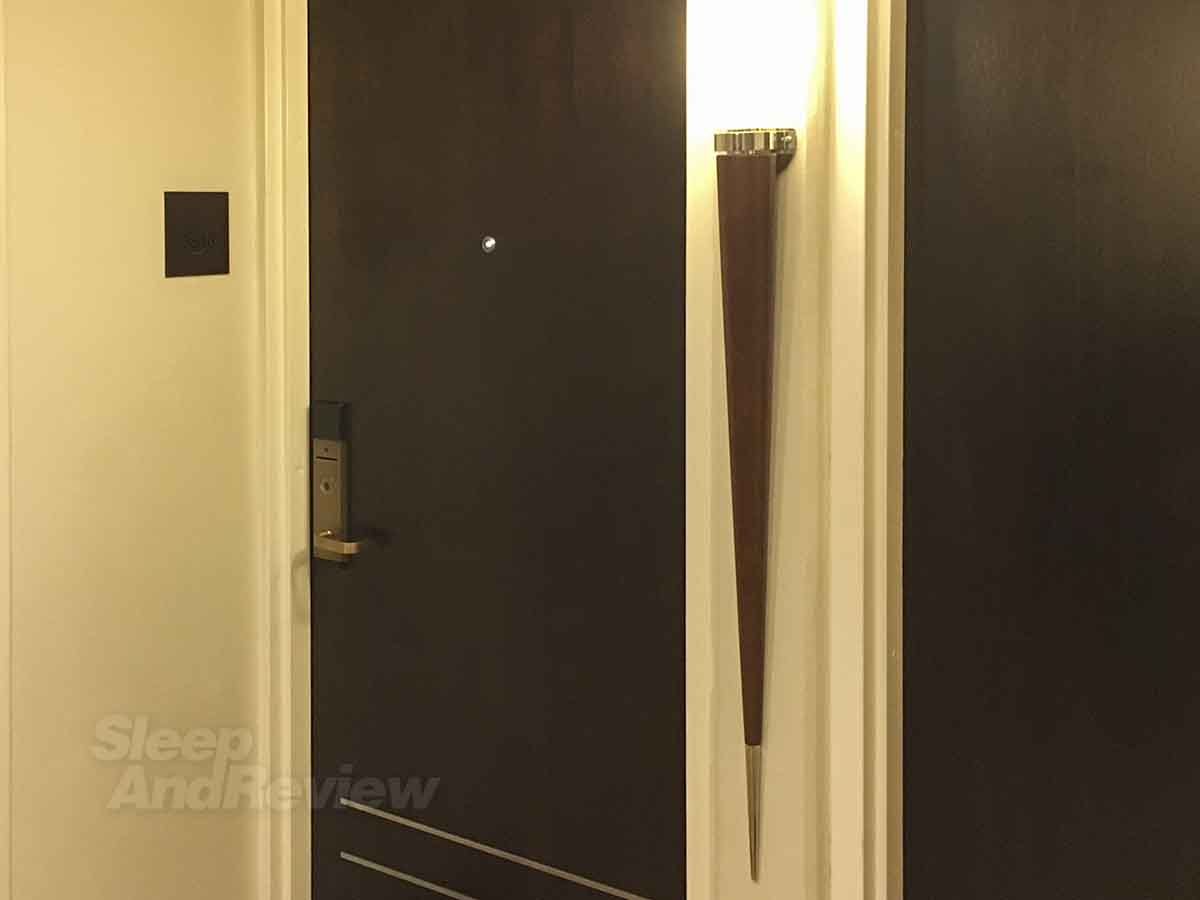 The room
I booked a high-floor room with a view, and I knew it was well worth the slight surcharge as soon as I stepped inside. The view was incredible, with a nearly unblocked view of Waikiki beach. It was exactly what I was hoping for, and I was not disappointed at all.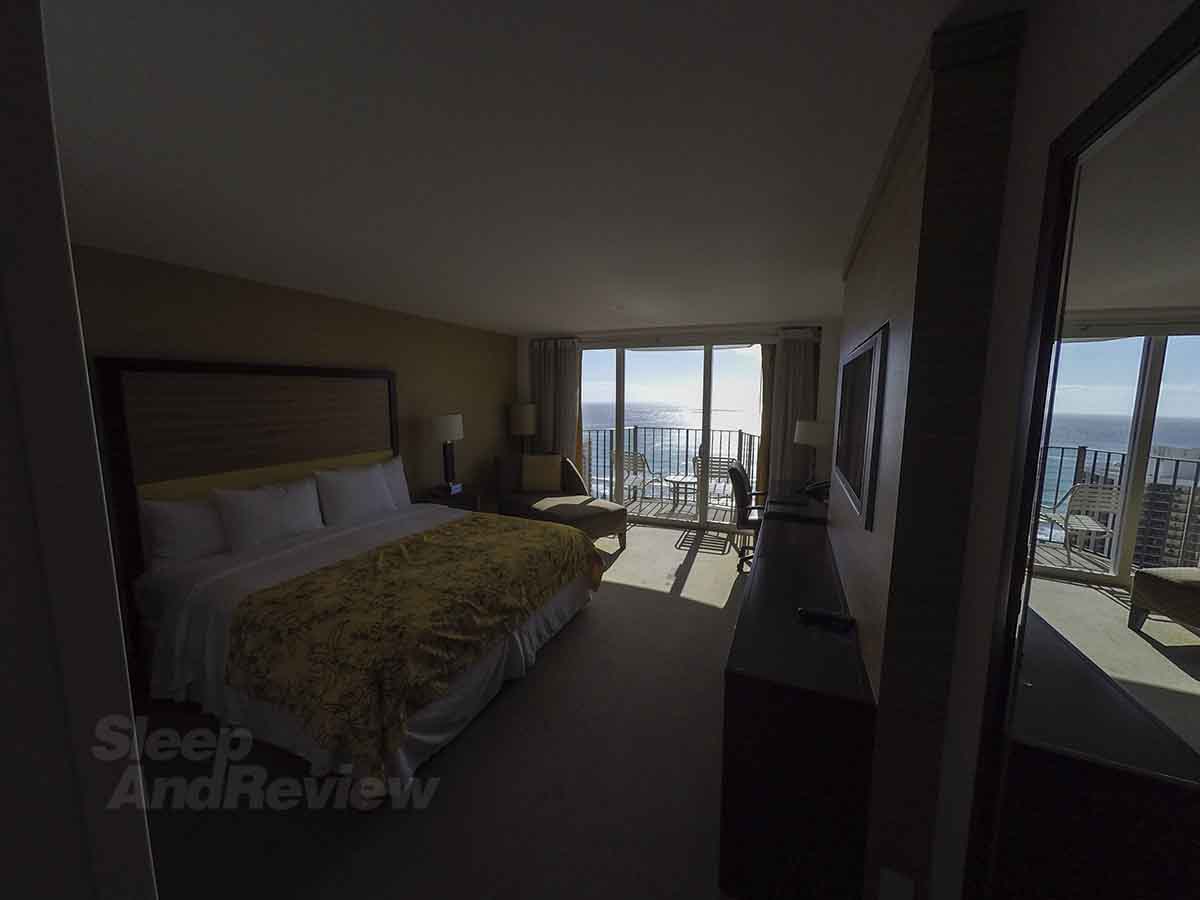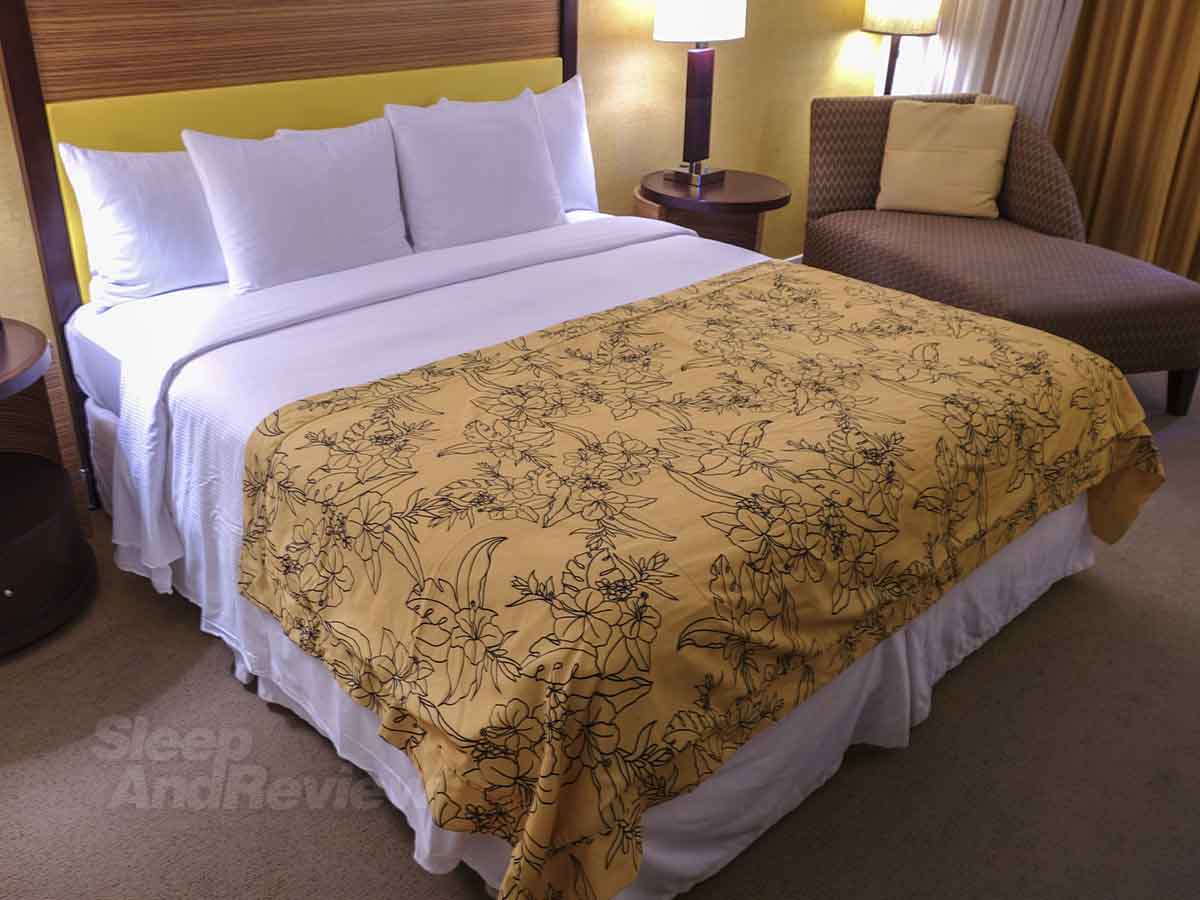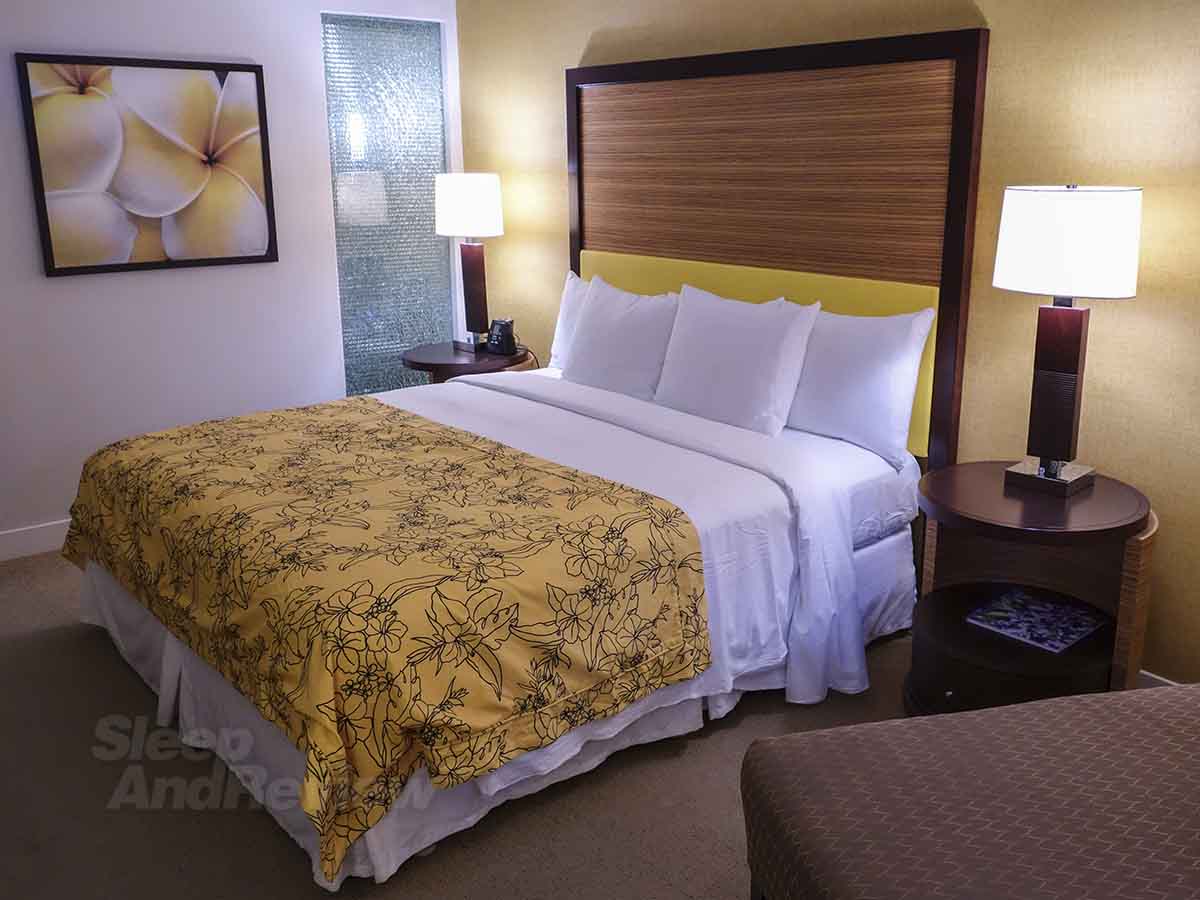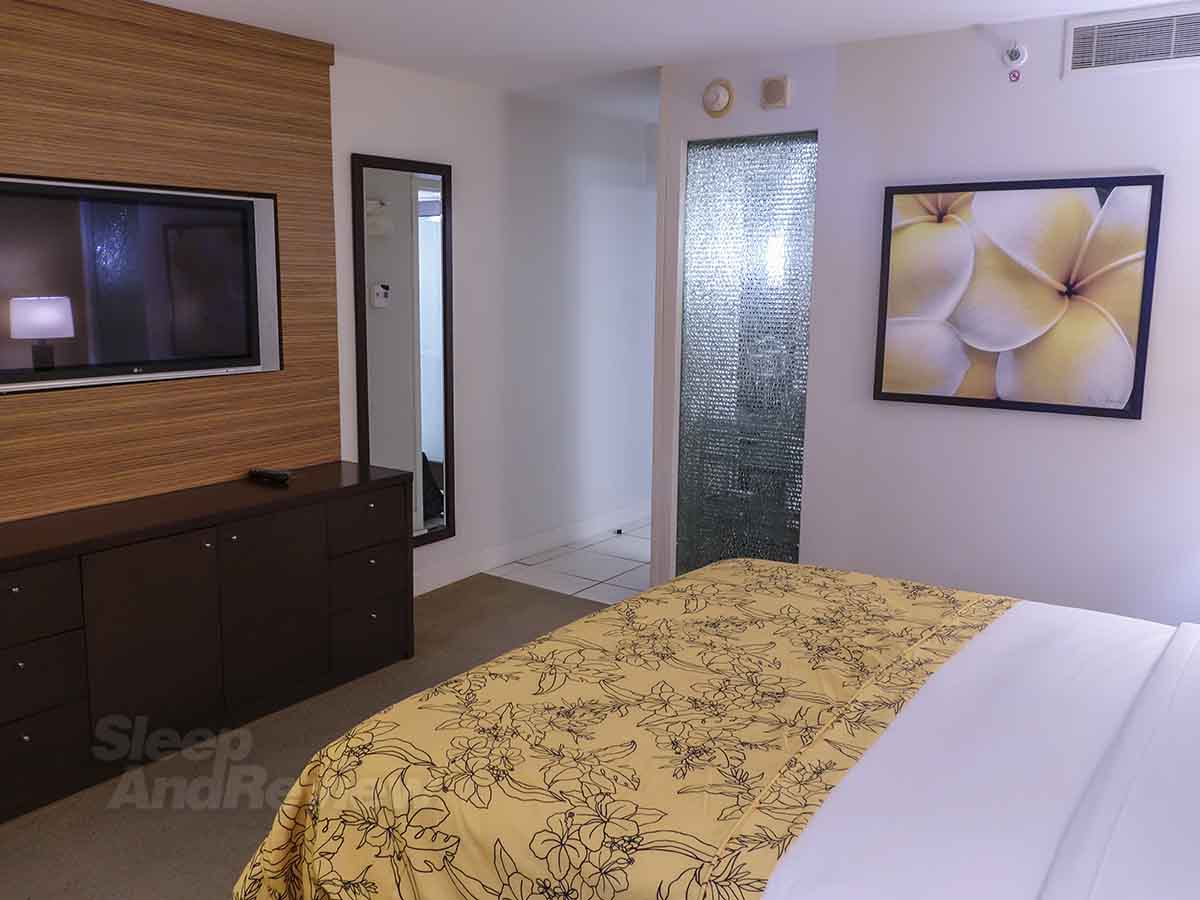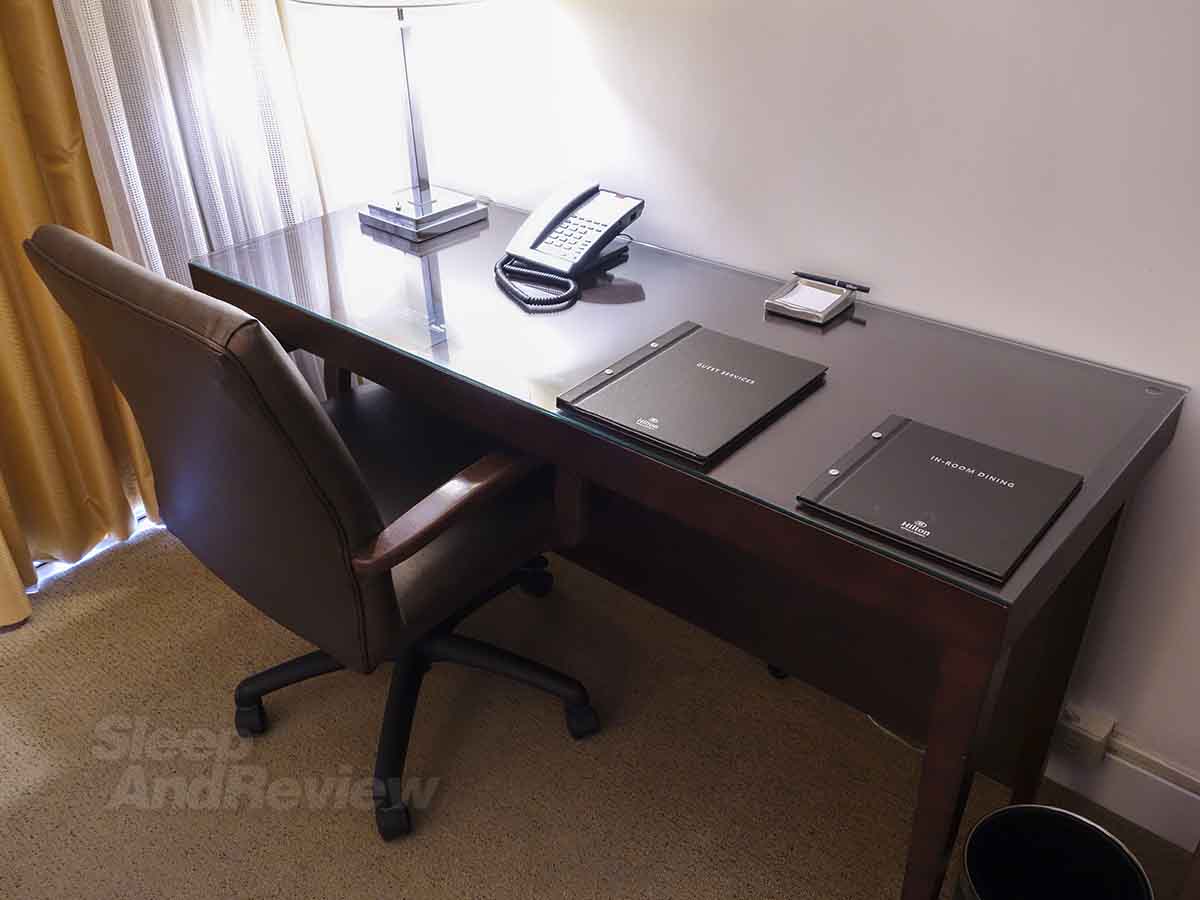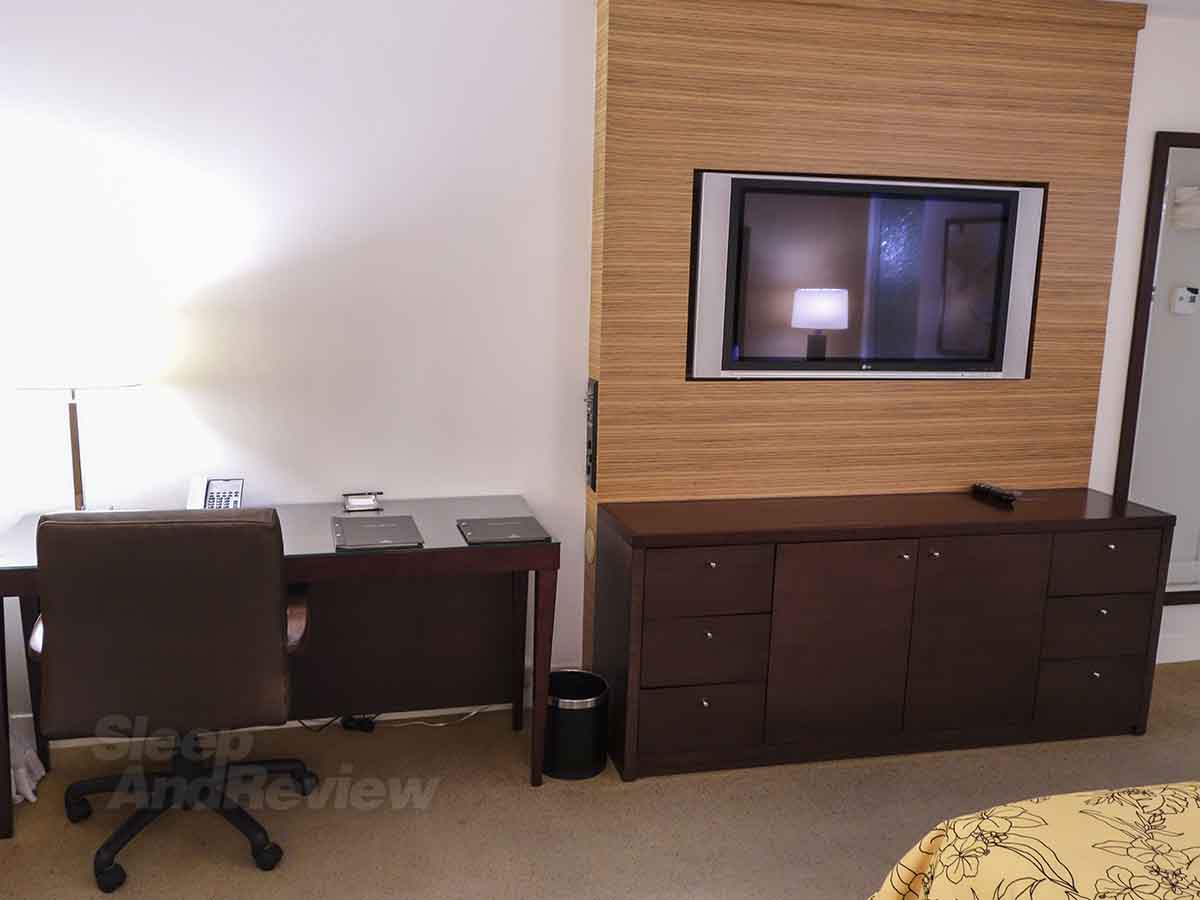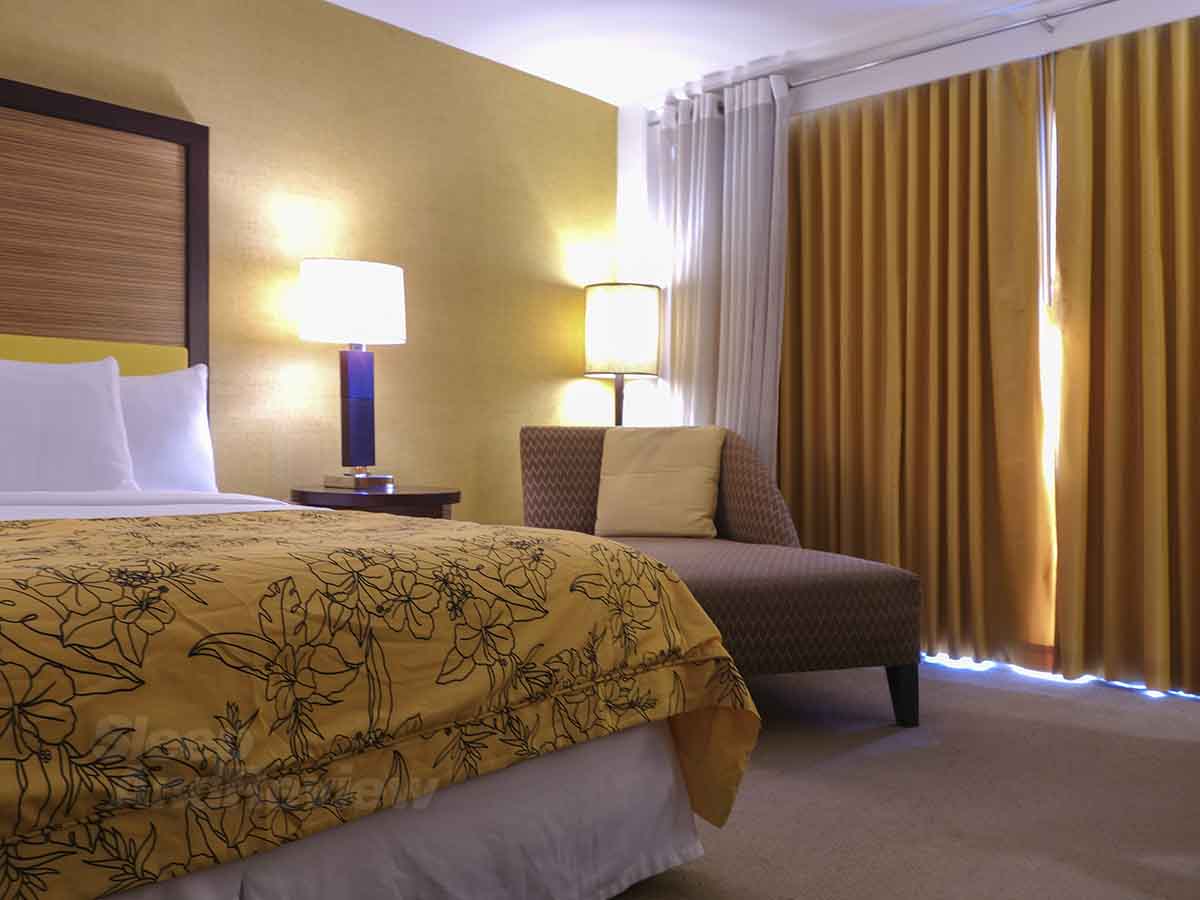 The view!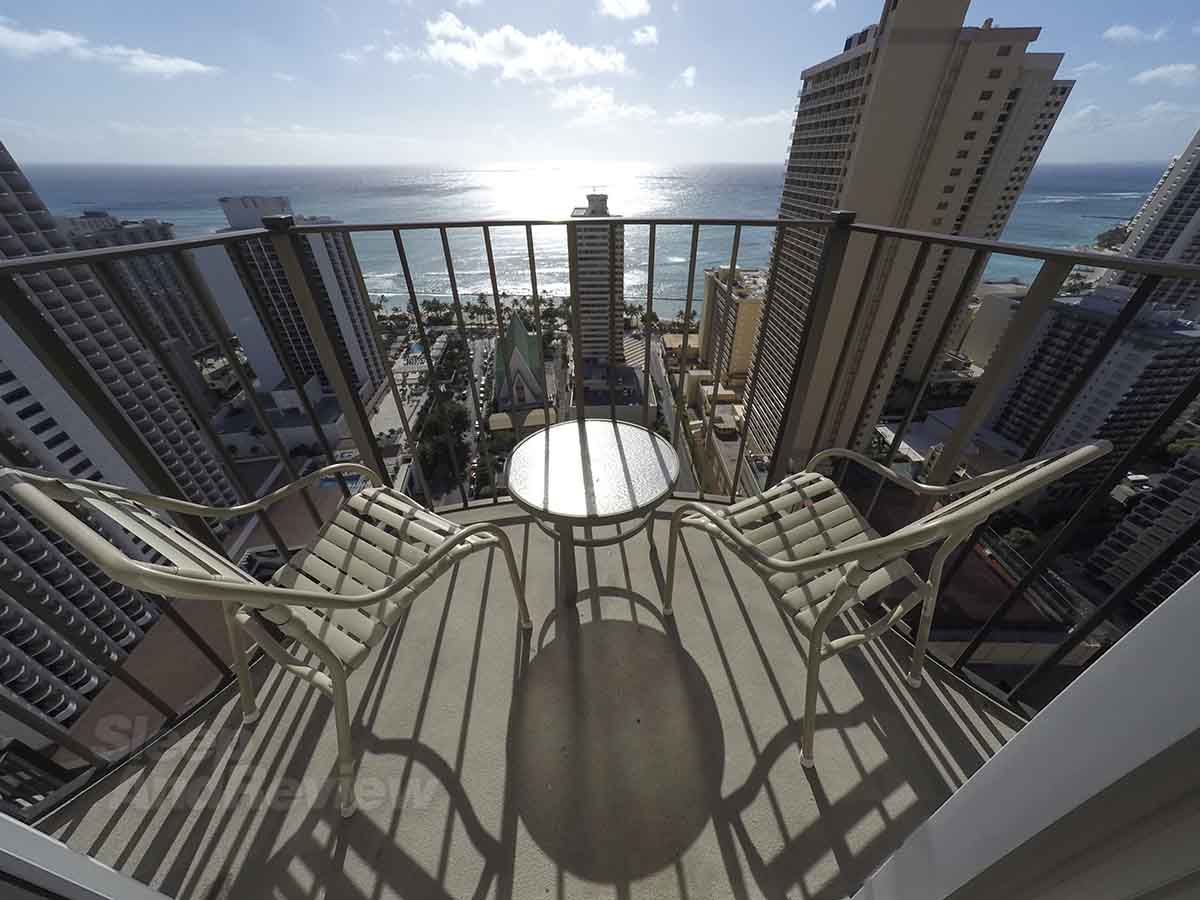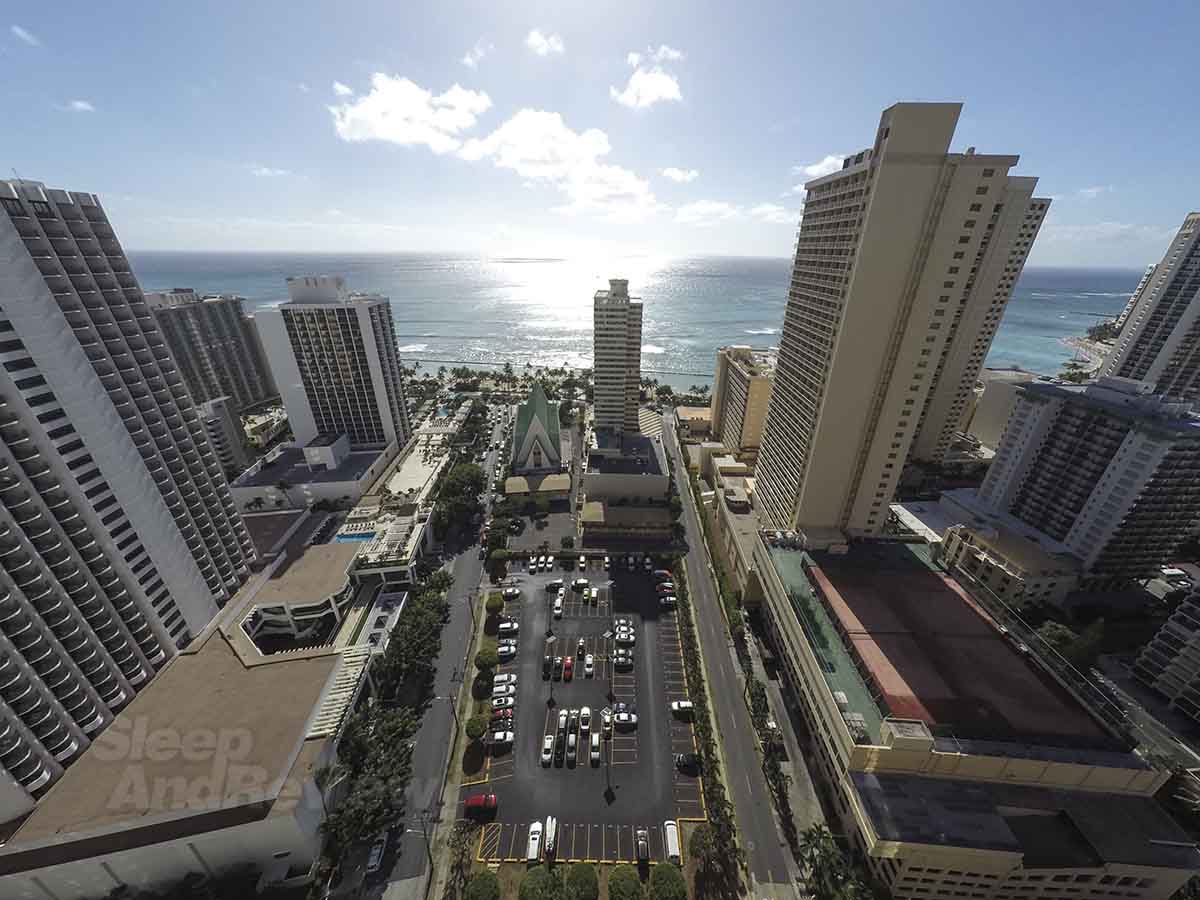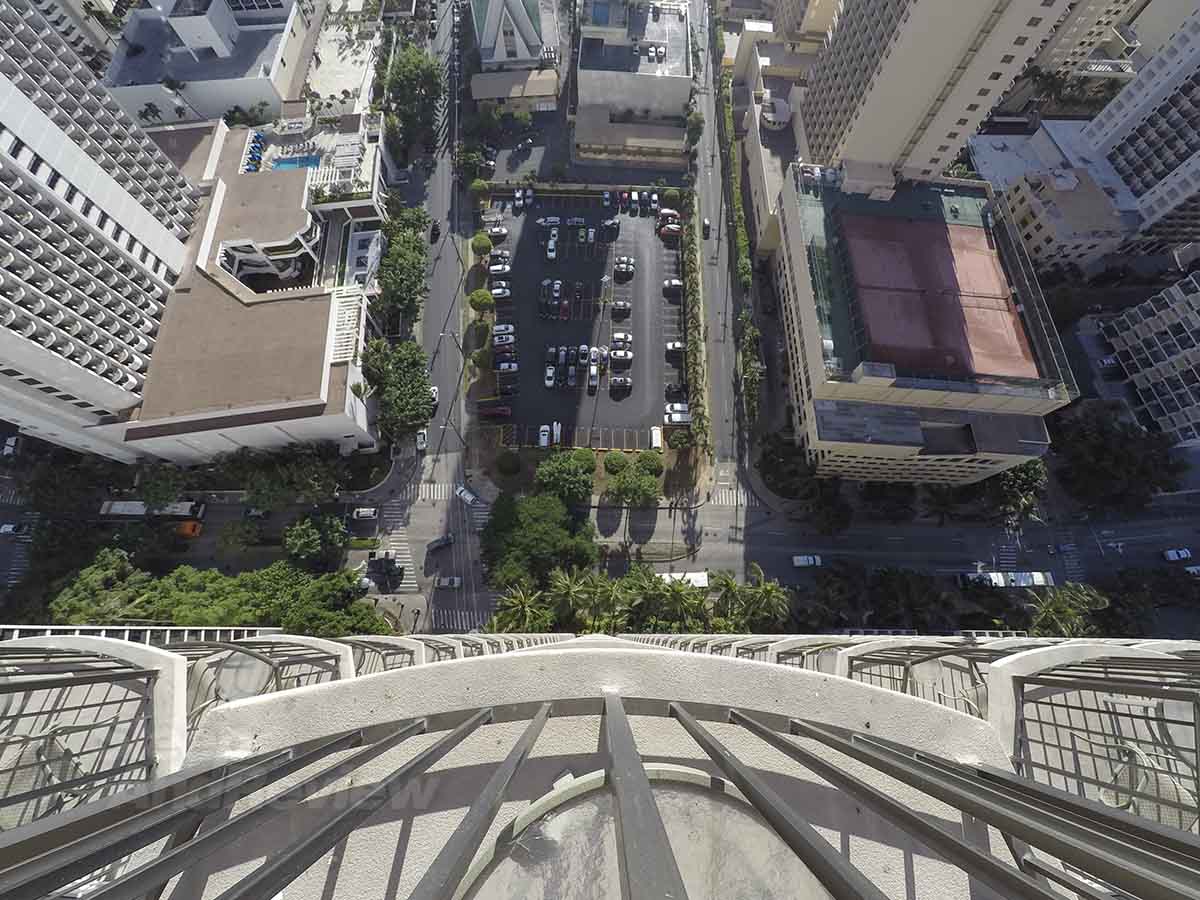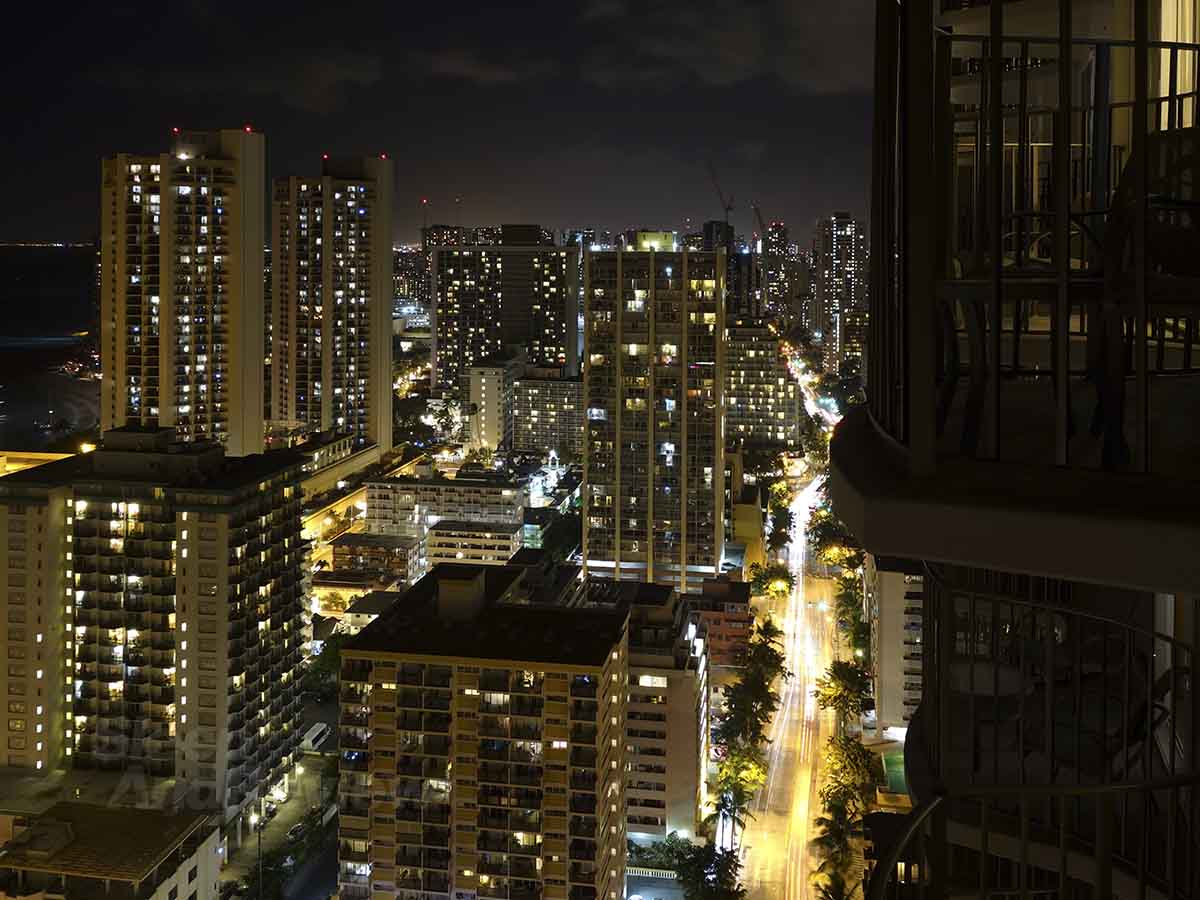 The bathroom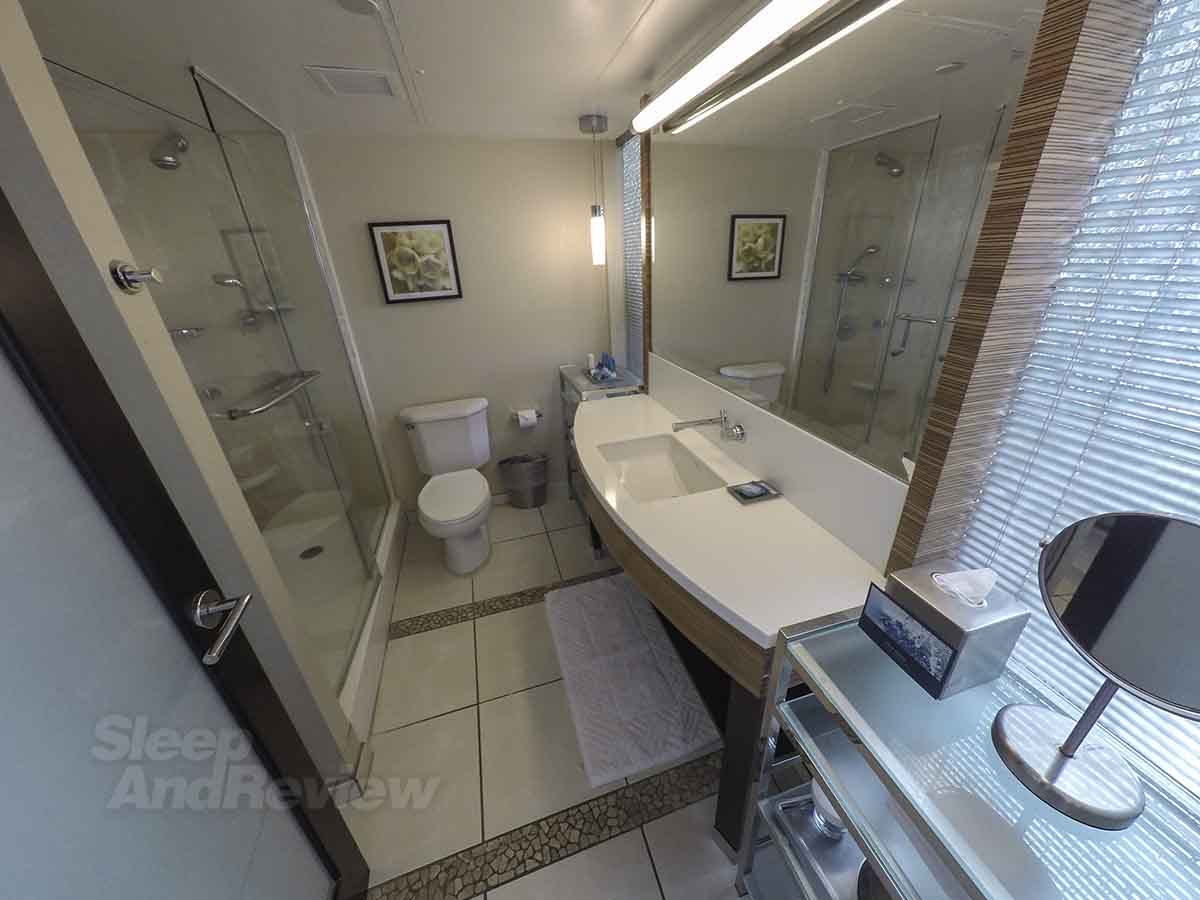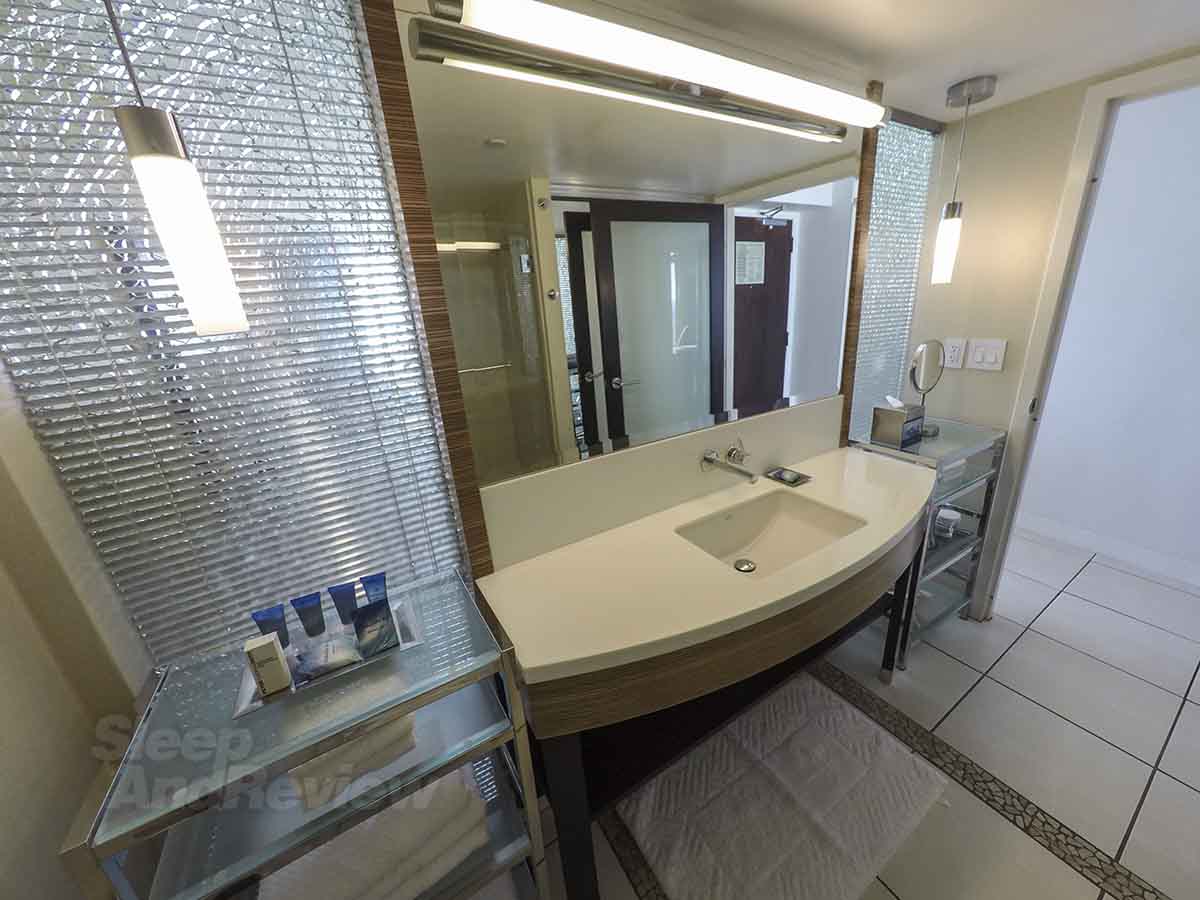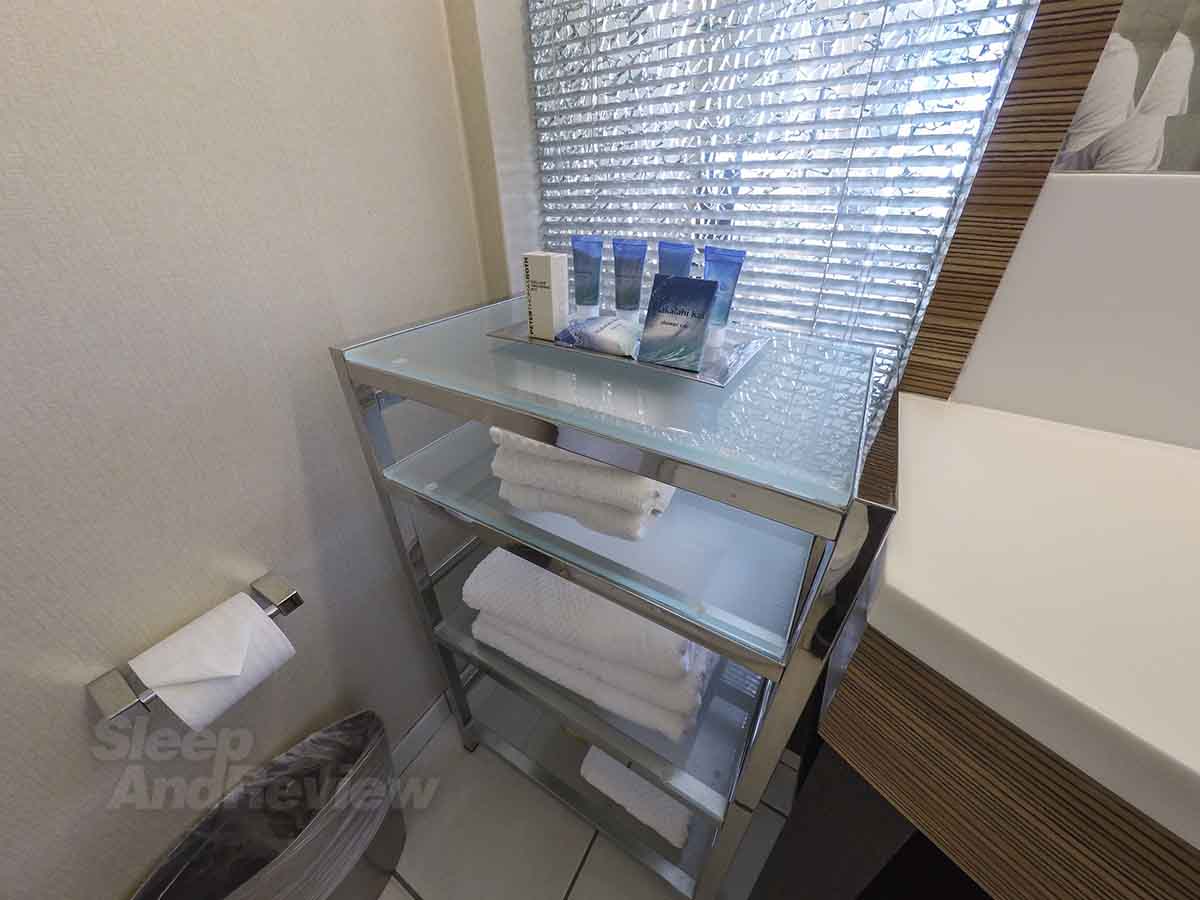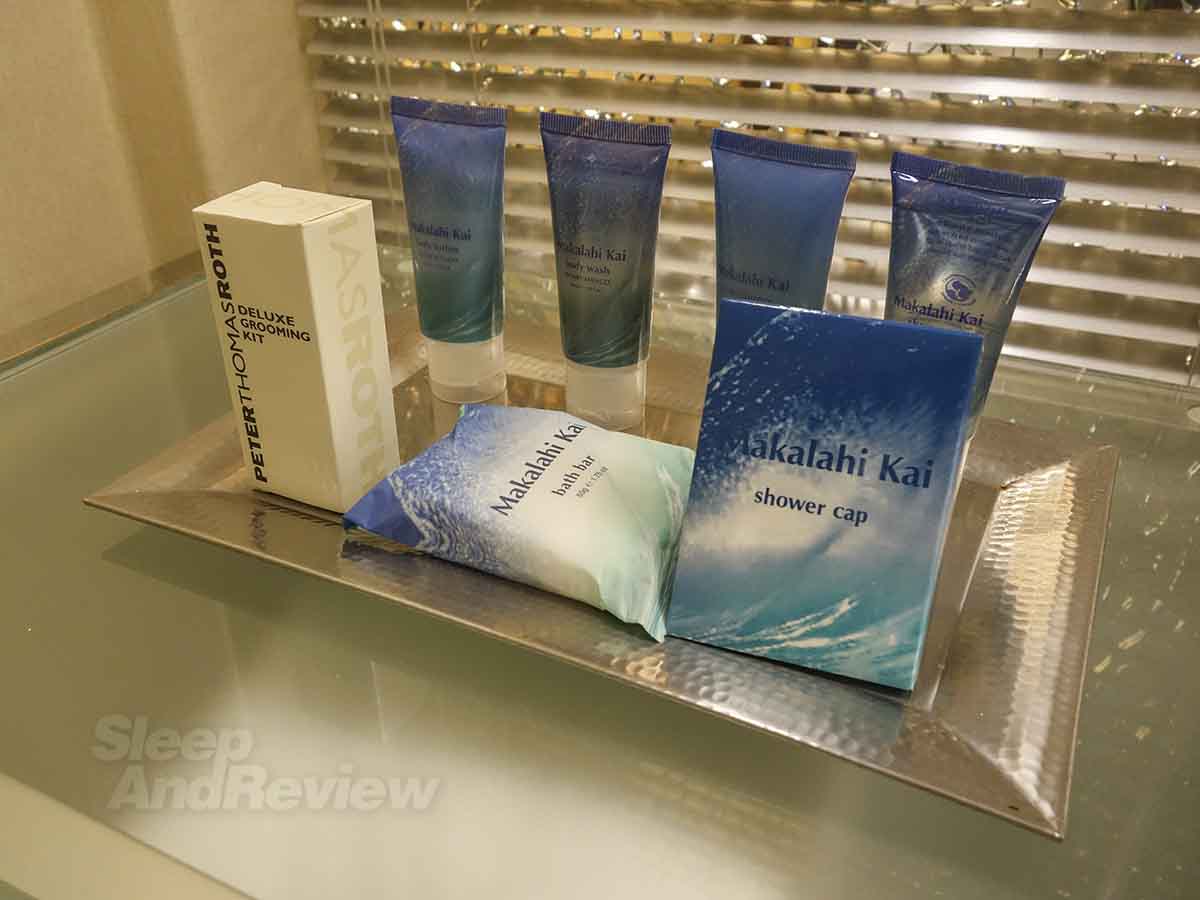 Final thoughts
In summary, I thought the room was ok. The style seemed to be "identity crisis" more than anything else, with clean and modern furniture mixed with tropical themes. It wasn't ugly, but it seems to me it could have been better if they would have chosen to go all tropical or all modern instead of an awkward mix of the two.
But an interior designer I am not, so I didn't dwell on it since I knew I'd be spending most of my time outside on the patio anyway. And hey – at least the decor wasn't as bad what I experienced at the IAH Marriott.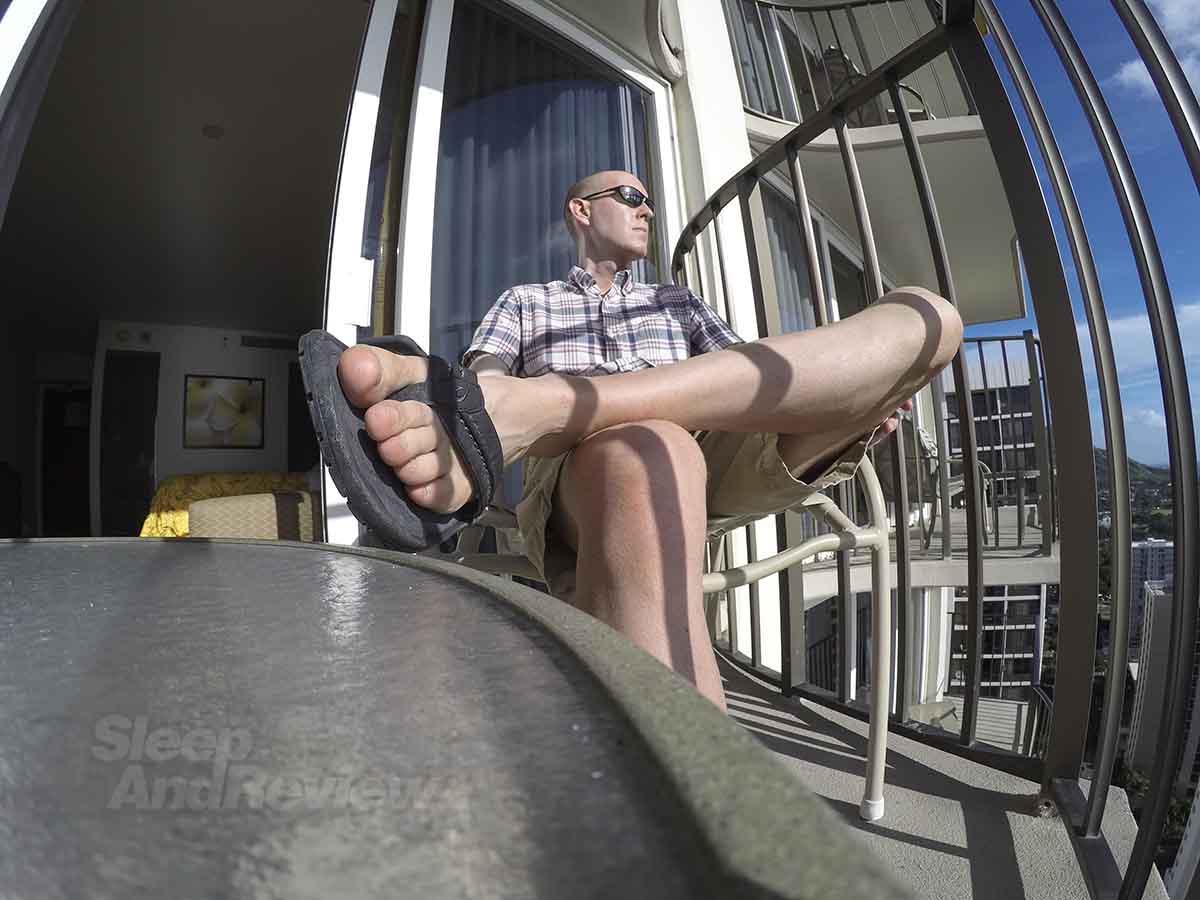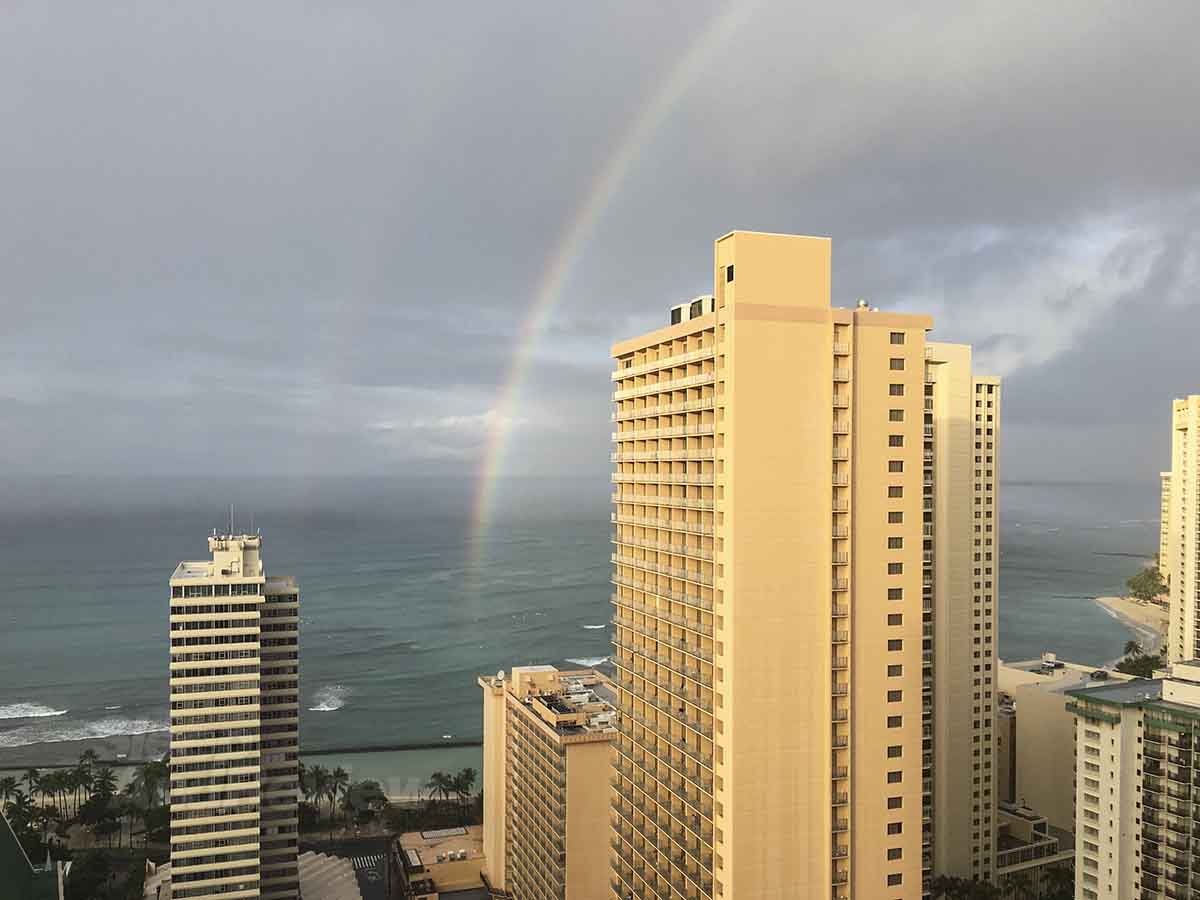 Would I stay here again? Absolutely. It was a very quiet and comfortable property with super-friendly and helpful staff, and the location was pretty much perfect. The only thing that would make me think twice about staying here again is my need to break away from Hilton for once in order to try different brands.