Spending 3 days in Hong Kong is something that I can easily recommend. This city has it all, and there is something for everyone – even those of you with a pesky attention deficit order such as myself…
3 amazing days in Hong Kong
It was good to be back in Hong Kong again, and my body knew it. Despite arriving late the night before and not getting to bed past 1am, I was wide awake by 6am in anticipation of a great day of exploring.
To be completely honest, my plan was to keep things simple and not rush around and do too much – this was a vacation after all, and I've never been a big fan of cramming as much as humanly possible into a day. That's worse than being busy at home!
Day 1: Tsim Tsa Tsui, the Star Ferry, and Victoria Peak
I eventually rolled out of bed by 7:30, dragging my feet and slowly getting ready for the day. All I knew at this point was that I wanted to get breakfast at the hotel restaurant, but beyond that there were absolutely no plans! The shower was slow and relaxing, it took forever to get dressed, and I had absolutely no desire to tidy up and get organized.
This vacation stuff is really nice, and it really makes me appreciate how pointless the 9-5 rat race in really is. Of course it's my 9-5 job that allows me to be able to afford traveling like this, but there are other ways to earn a living besides slaving away for someone else in an office. But that's a topic for another blog…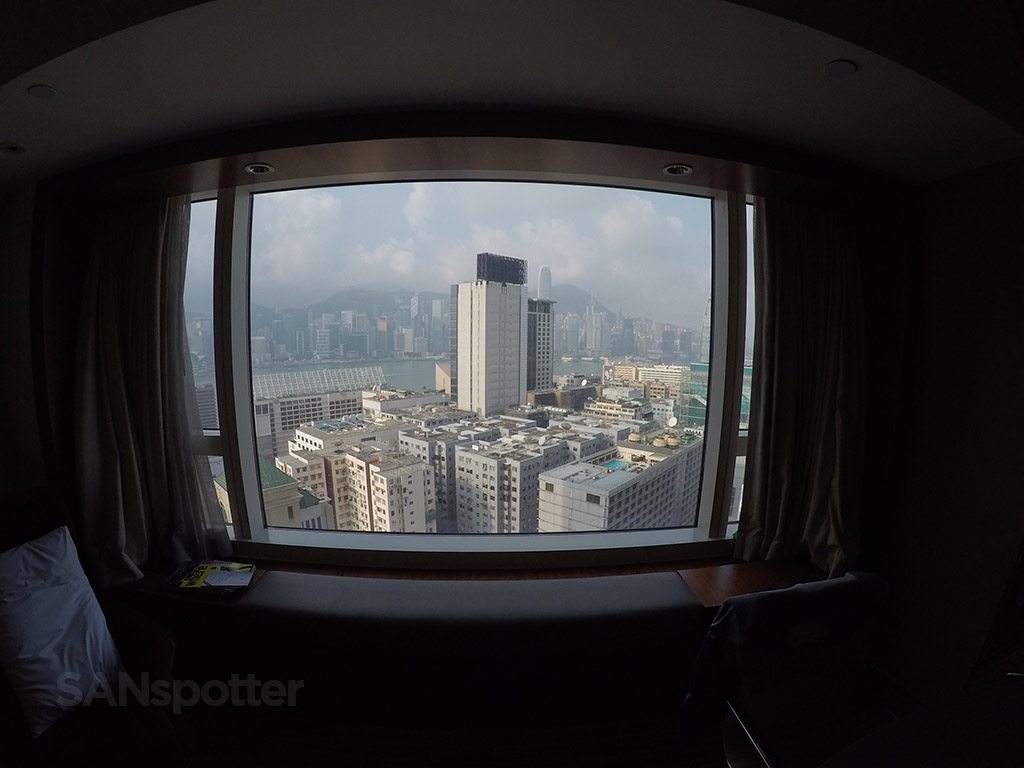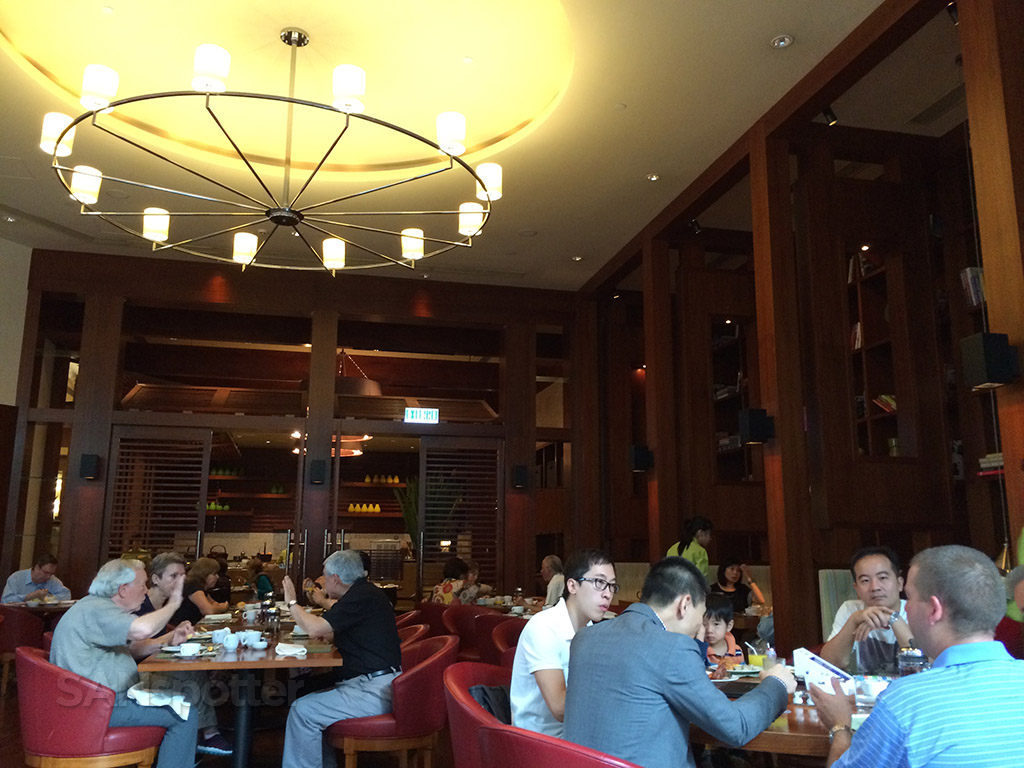 After pigging out at the hotel restaurant, I thought maybe I'd like to walk around outside for a while just to get reacquainted with Hong Kong. It started out as a simple enough stroll, but then things took off quickly from there.
"I'll go down to the waters edge to have a look at the skyline" I thought, but two hours later I found myself at the top of Victoria Peak looking down on Hong Kong Island. This is an amazing city for sure, and it's hard to resist the urge to see it from every angle.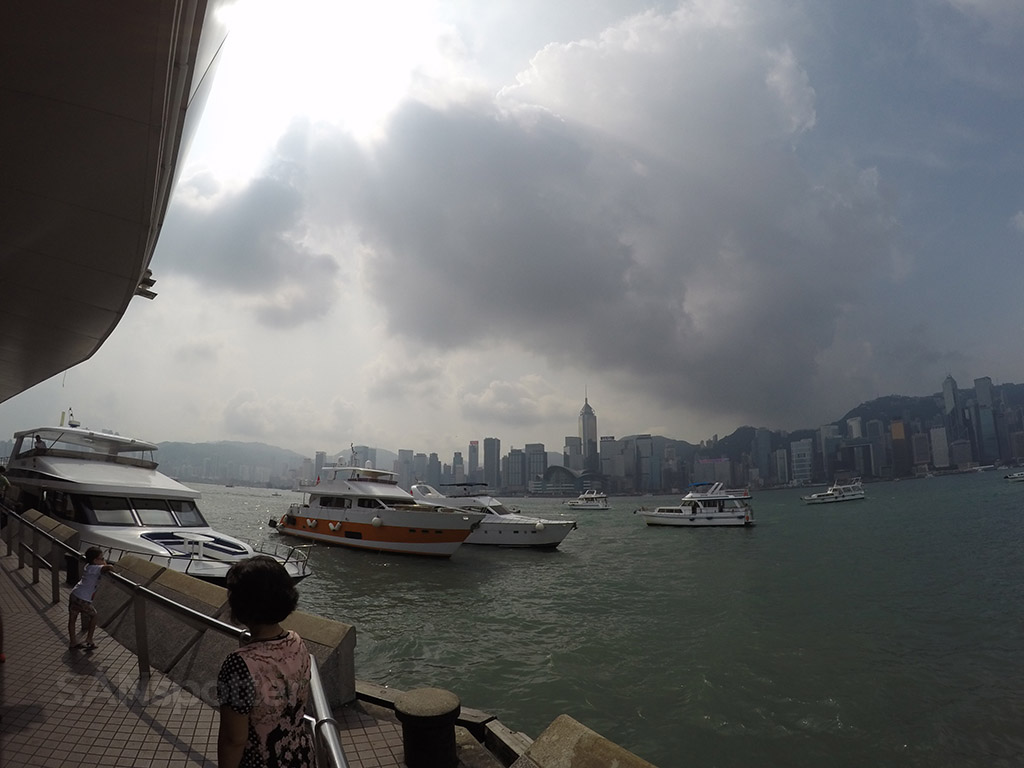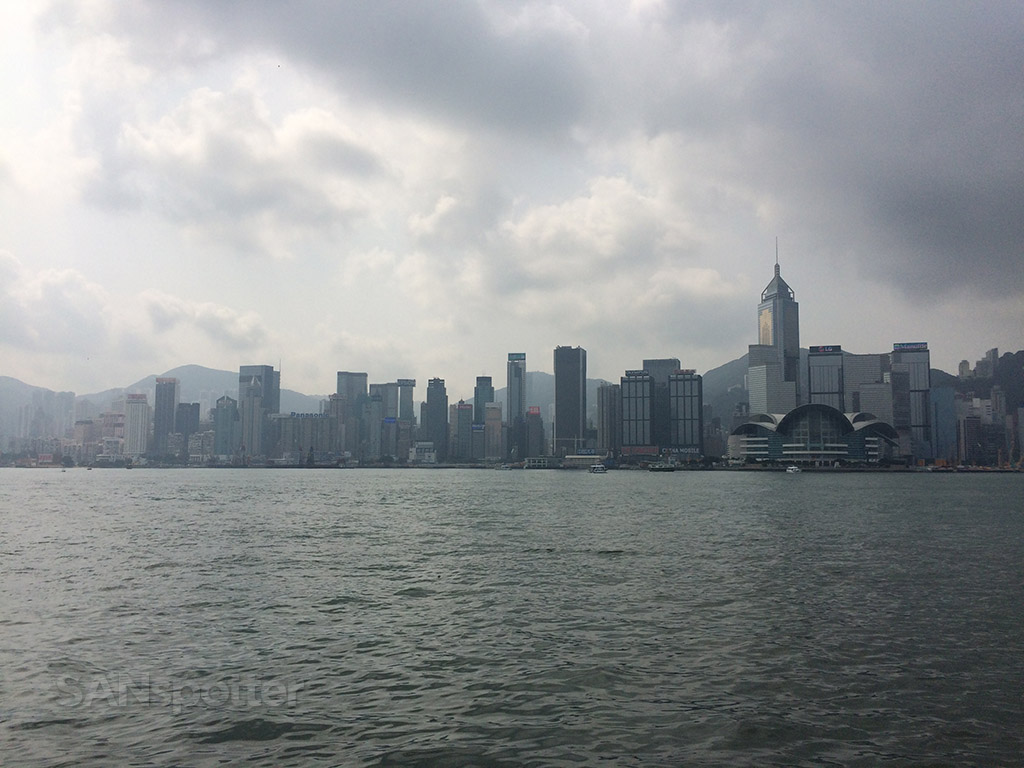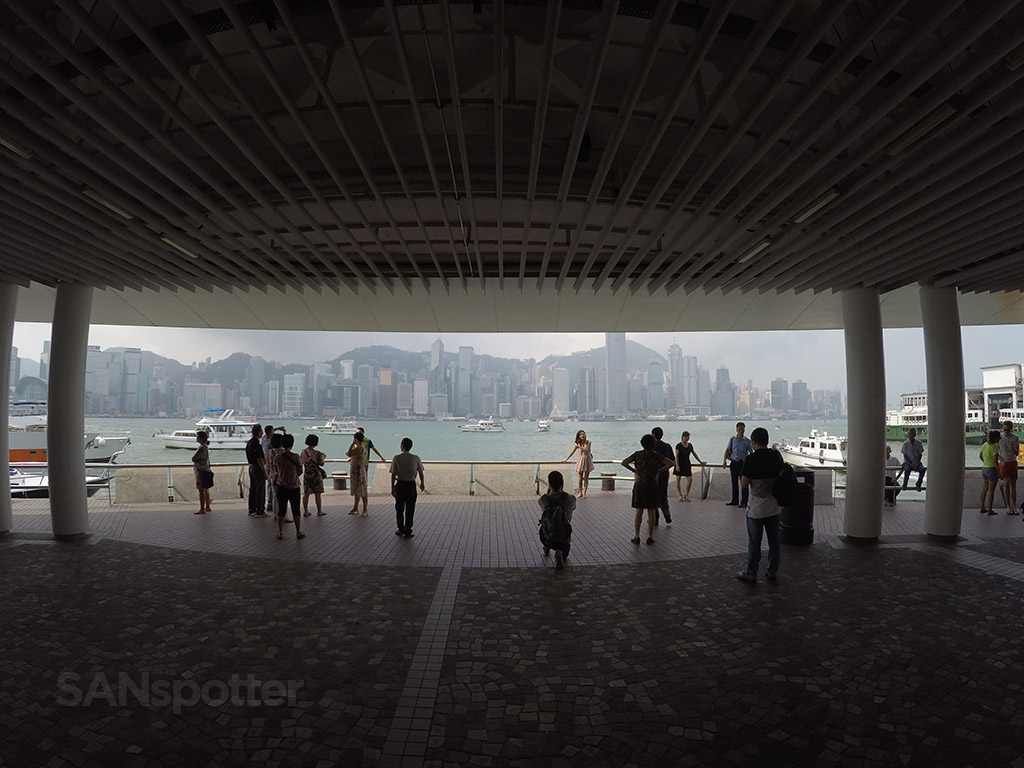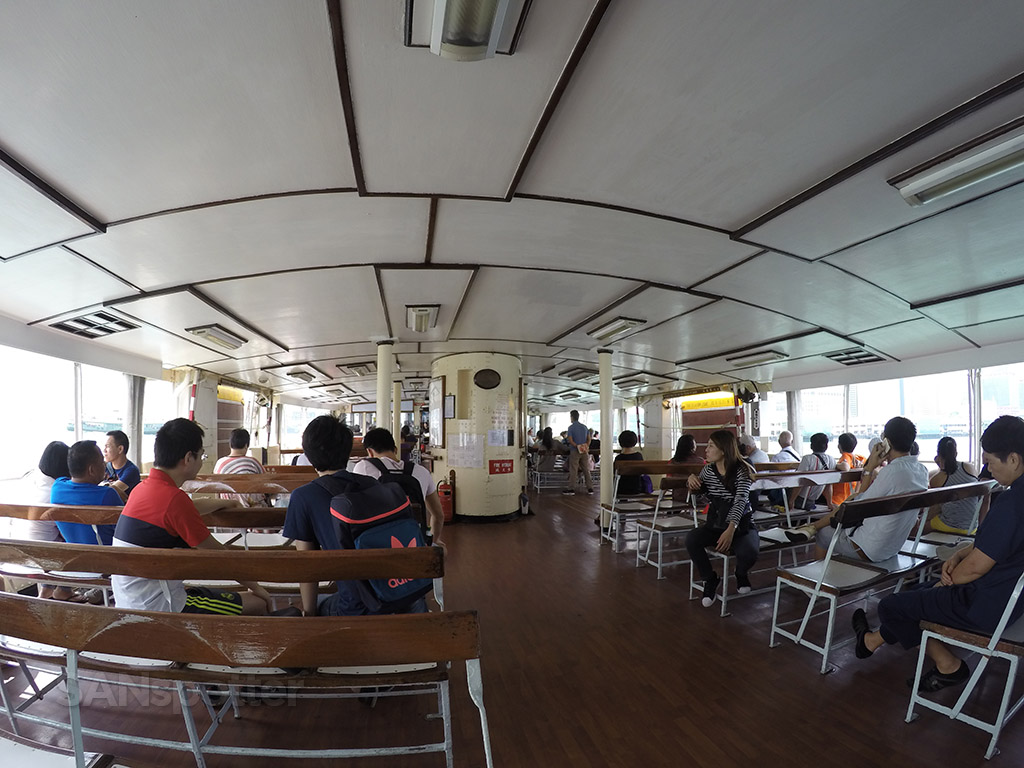 The weather was surprisingly good today – I don't think I've personally ever seen the sun shine in Hong Kong, but it was a welcome sight for sure. Not so welcome was seeing how commercialized Victoria Peak has become.
They've literally built a full-fledged shopping mall up there, and it dillutes the experience of looking down on the city IMHO.
Yes, it was highly commercialized the last time I was here (back in 2002), but the've built a lot more since then and all the shops and restaurants were distracting to say the least.
I've also matured a lot since then, and I guess I've become more sensitive to this sort of thing. But still, it was fun to look down on the city and appreciate the moment of being in one of the greatest cities in the world.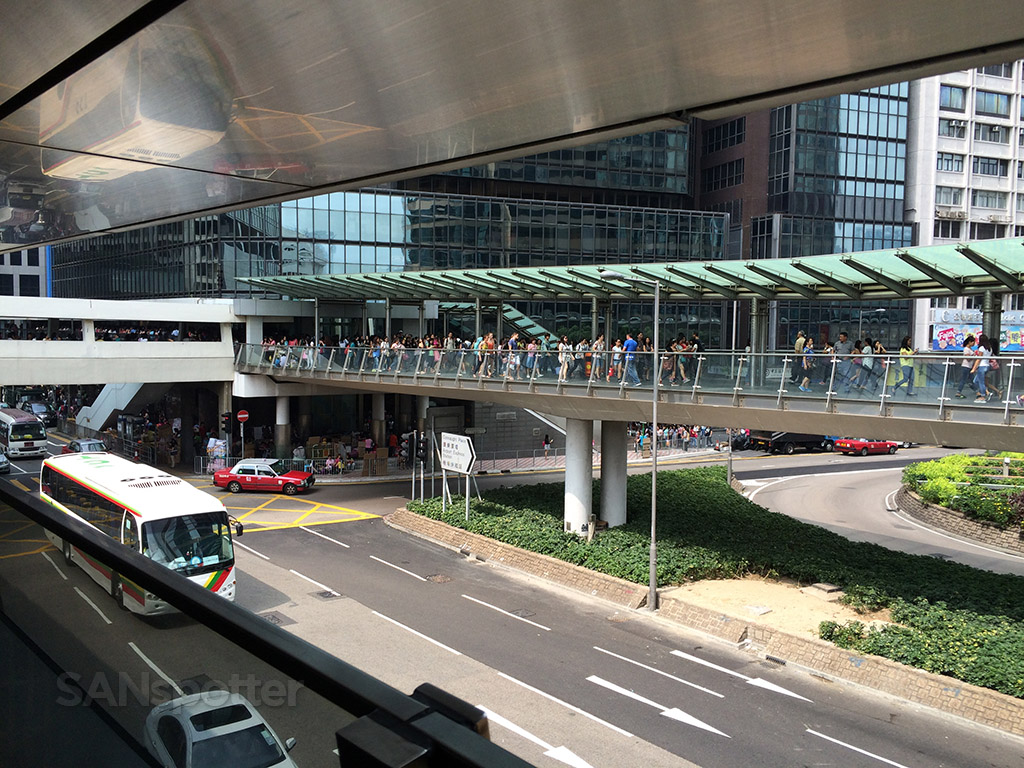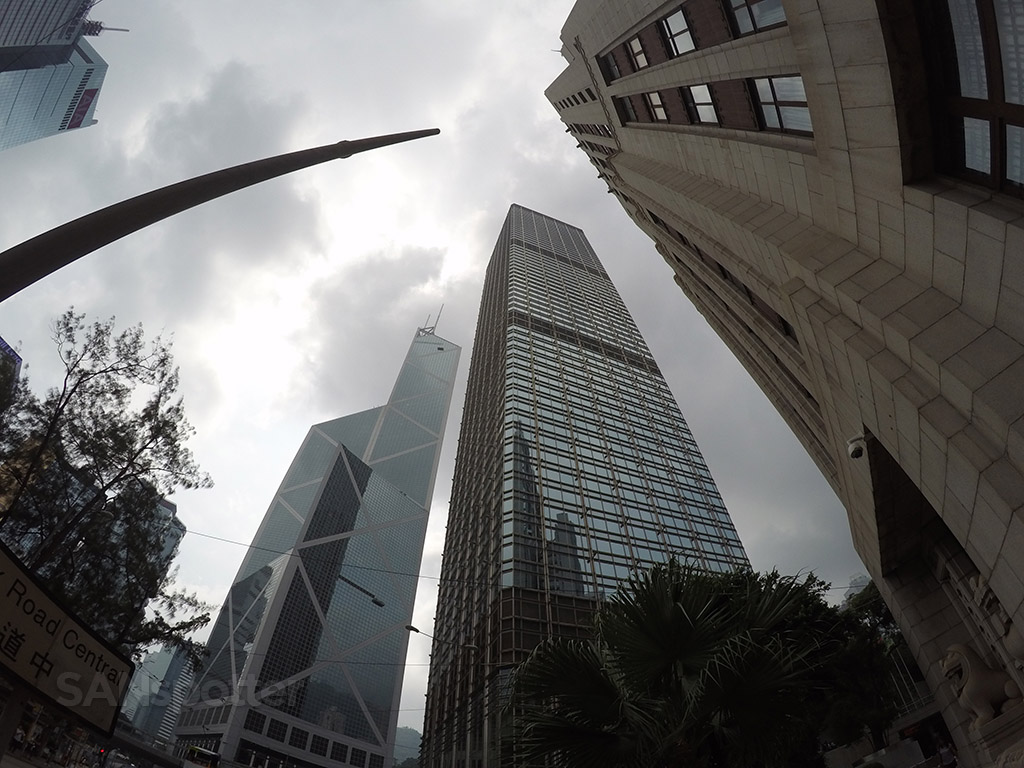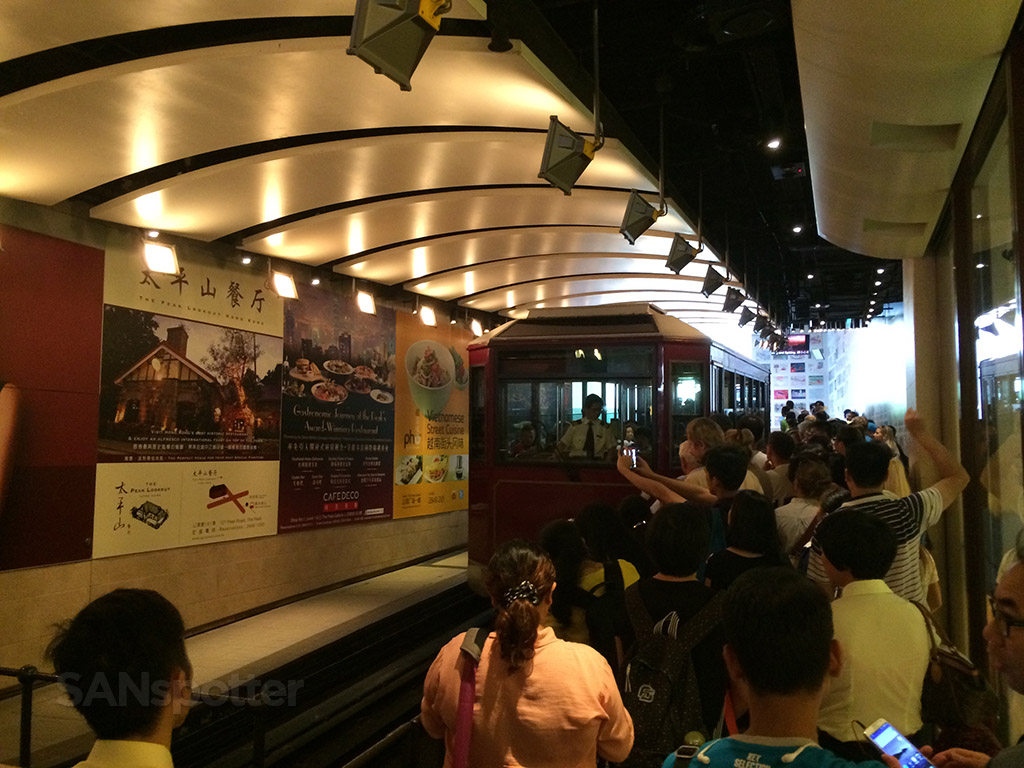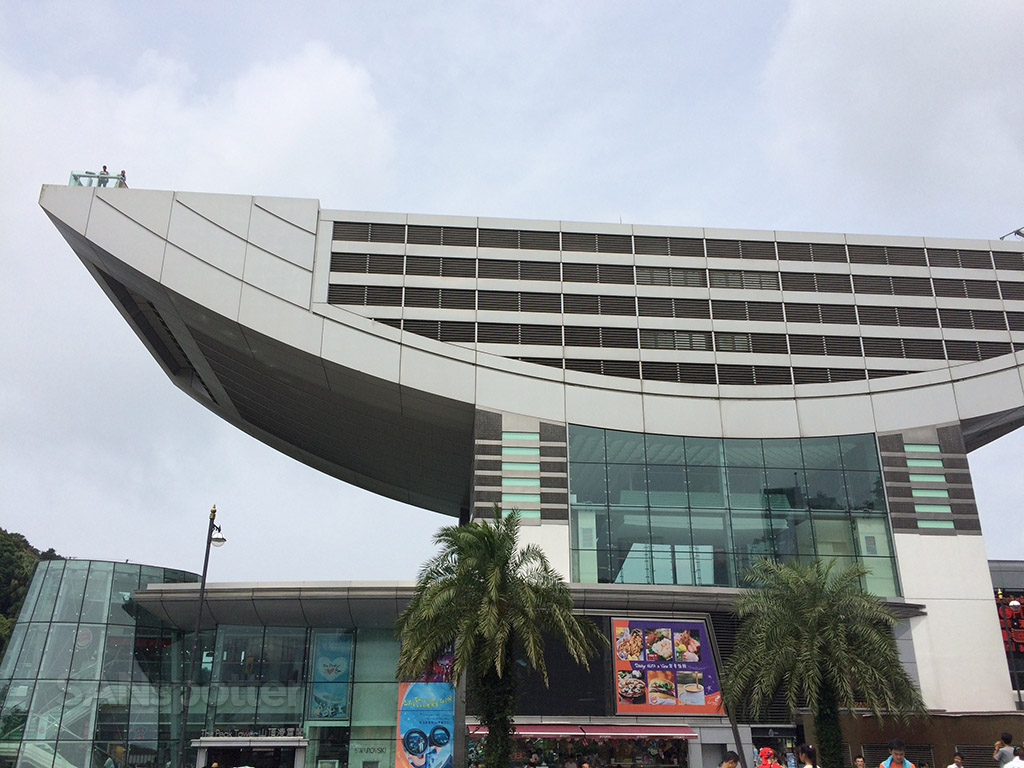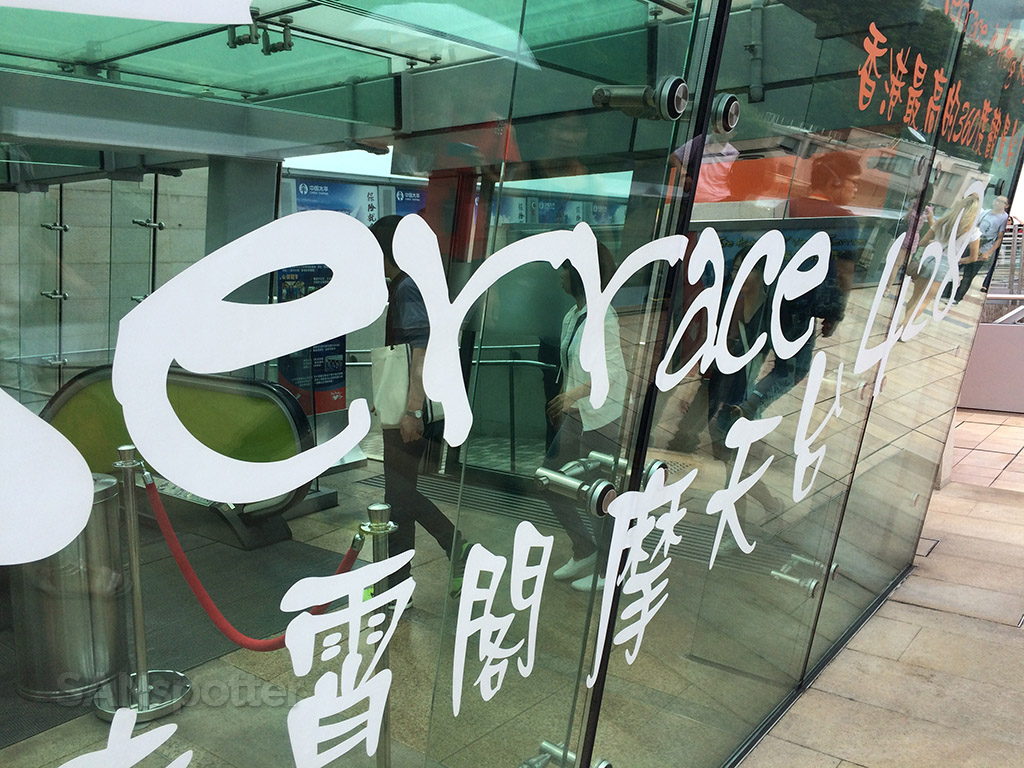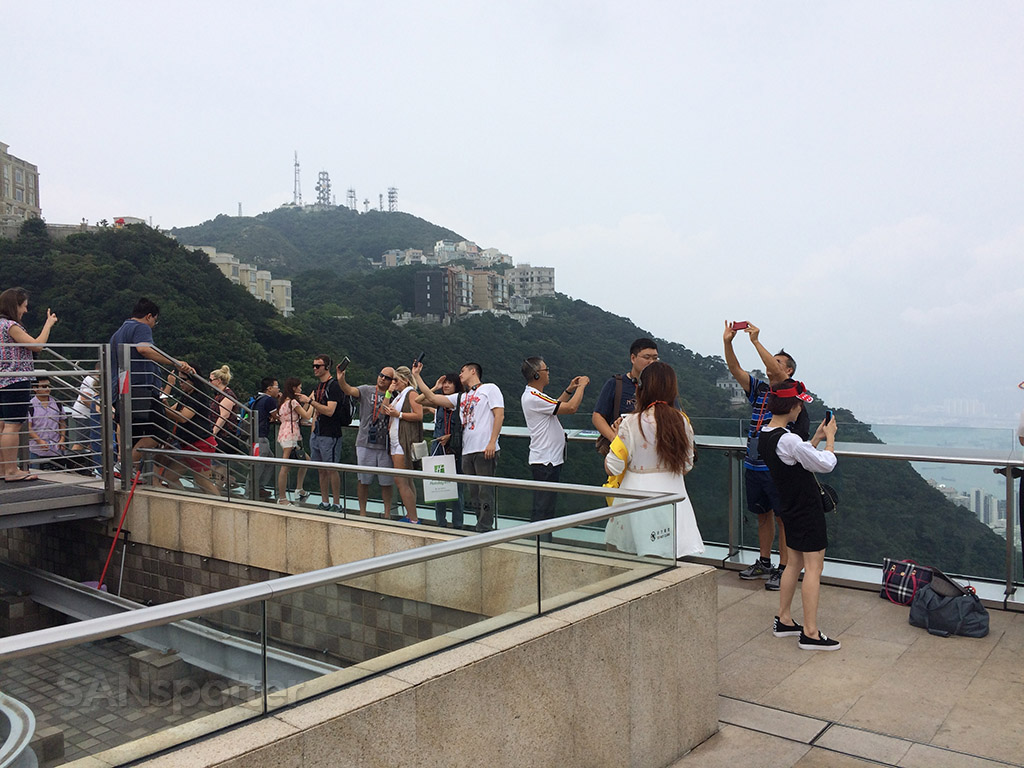 I also shot a quick time-lapse video of the action from the observation deck:
It was nearly 1pm when I decided that I had enough, so I just decided to spend the rest of the afternoon meandering back to my hotel in Kowloon.
It was essentially a repeat of what I experienced in the morning, but this time in reverse: take the tram down the mountain, walk to the Star Ferry pier, take the ferry across the bay to Tsim Tsa Tsui, and then navigate the busy city streets to find my hotel.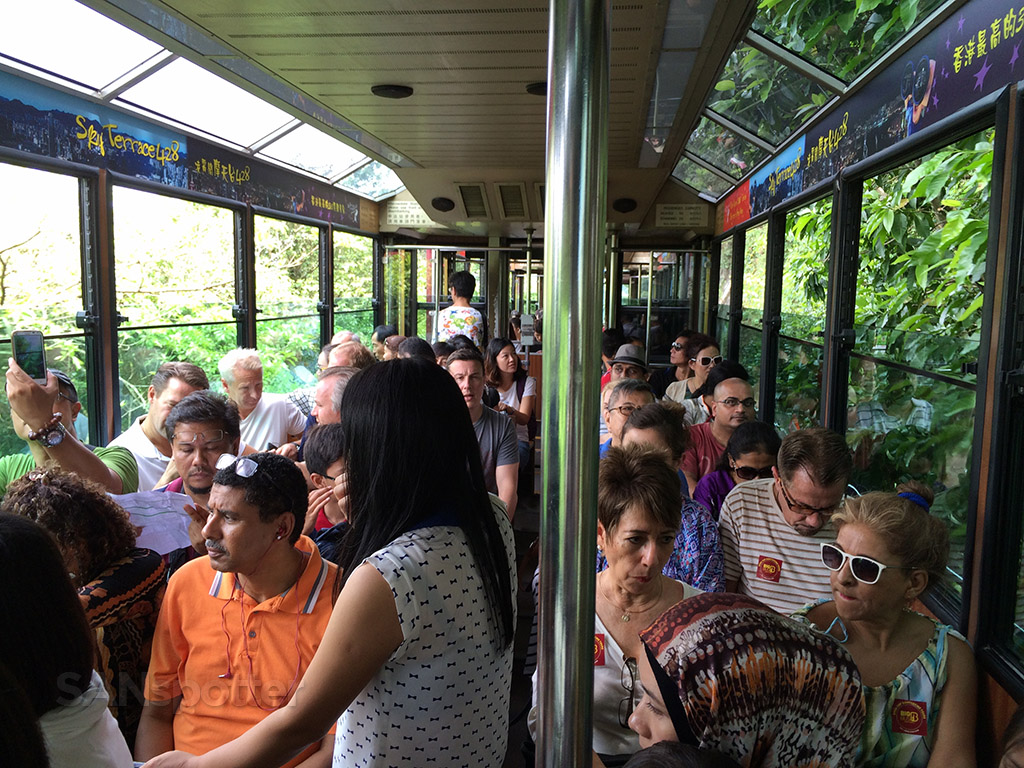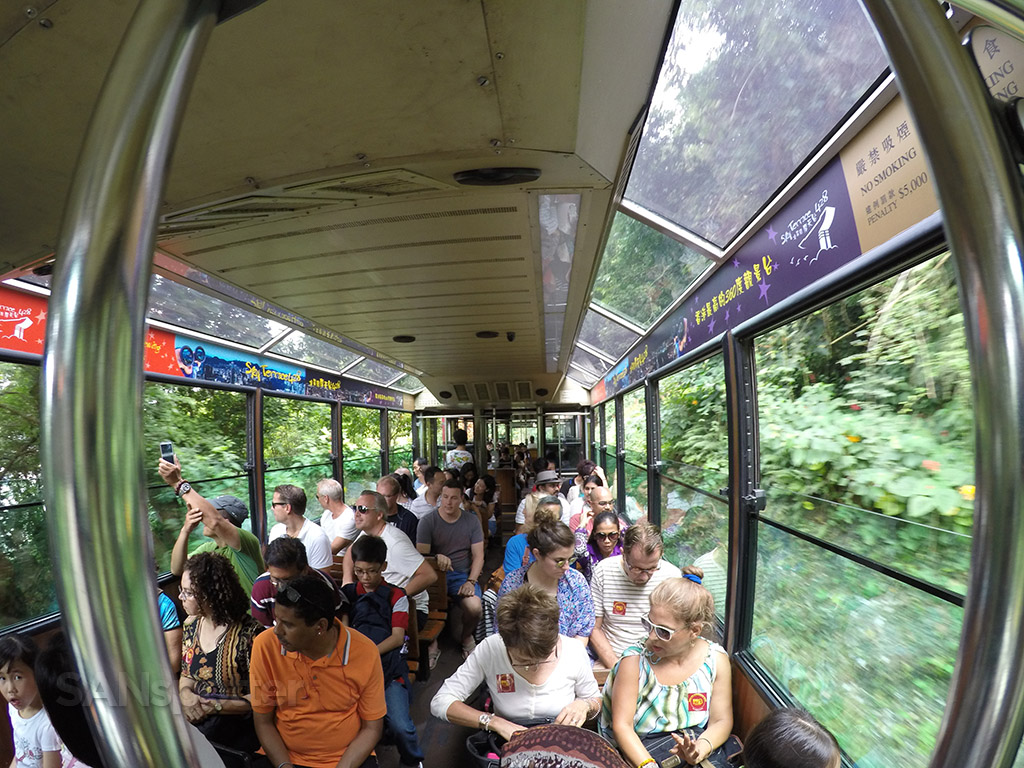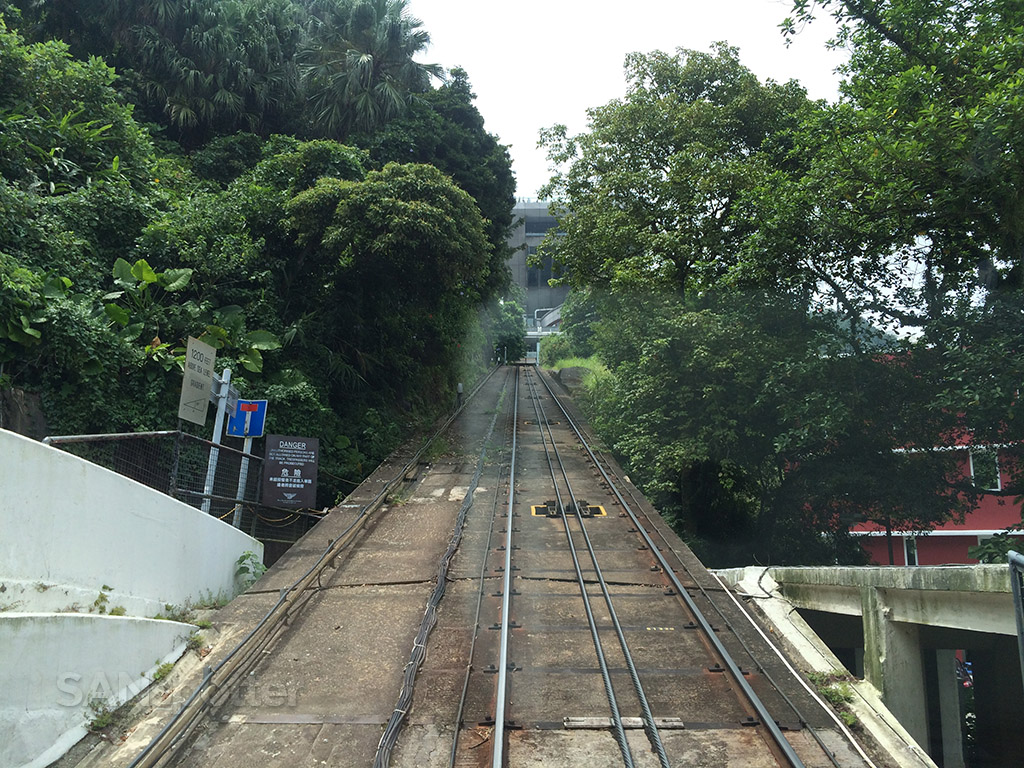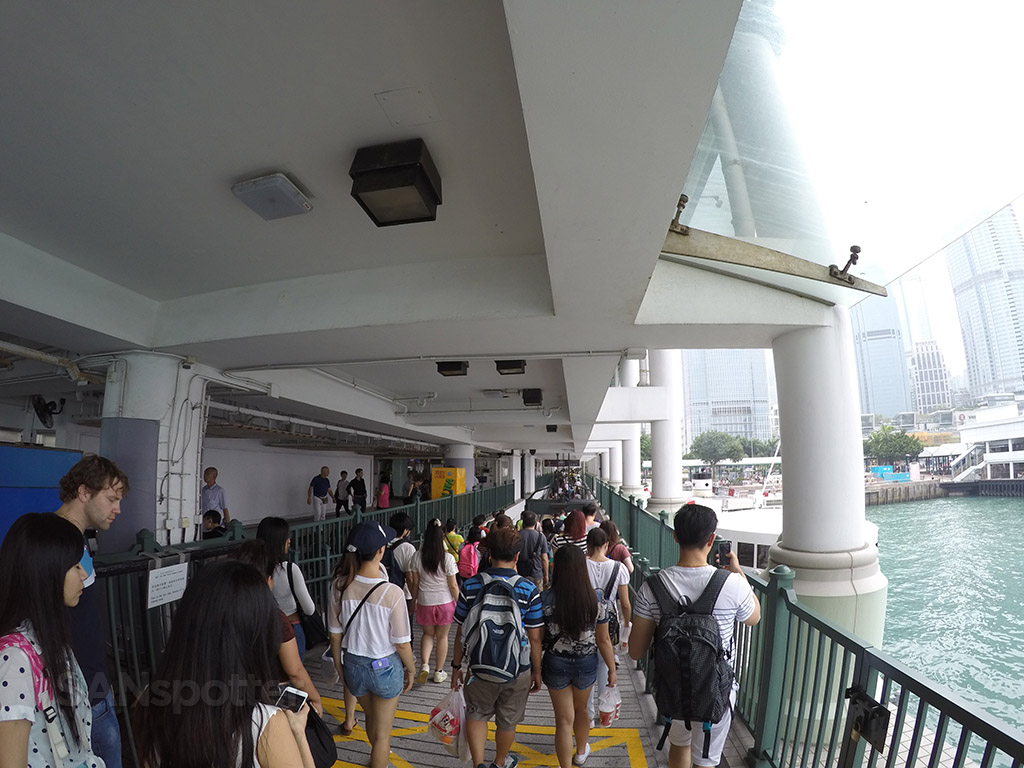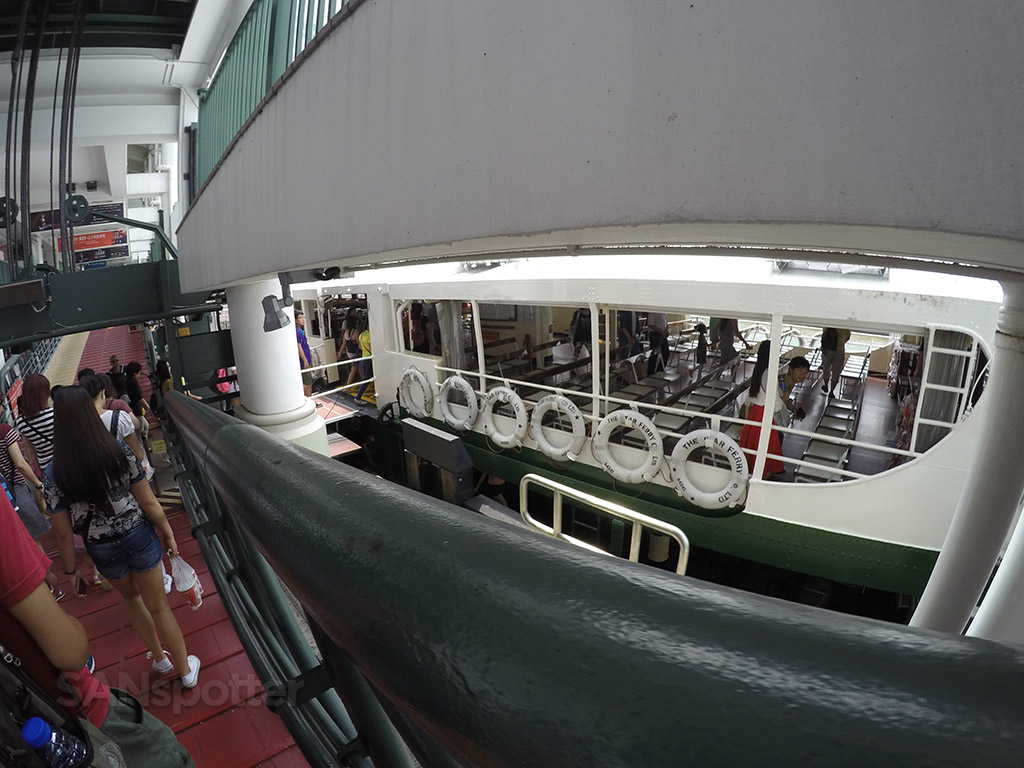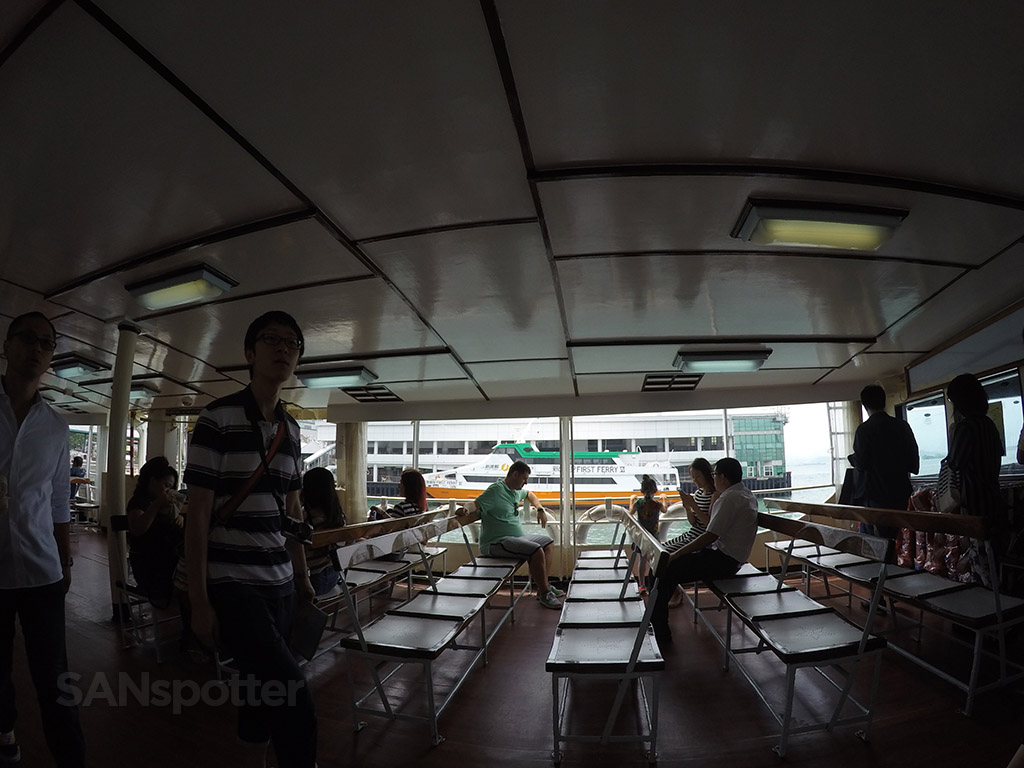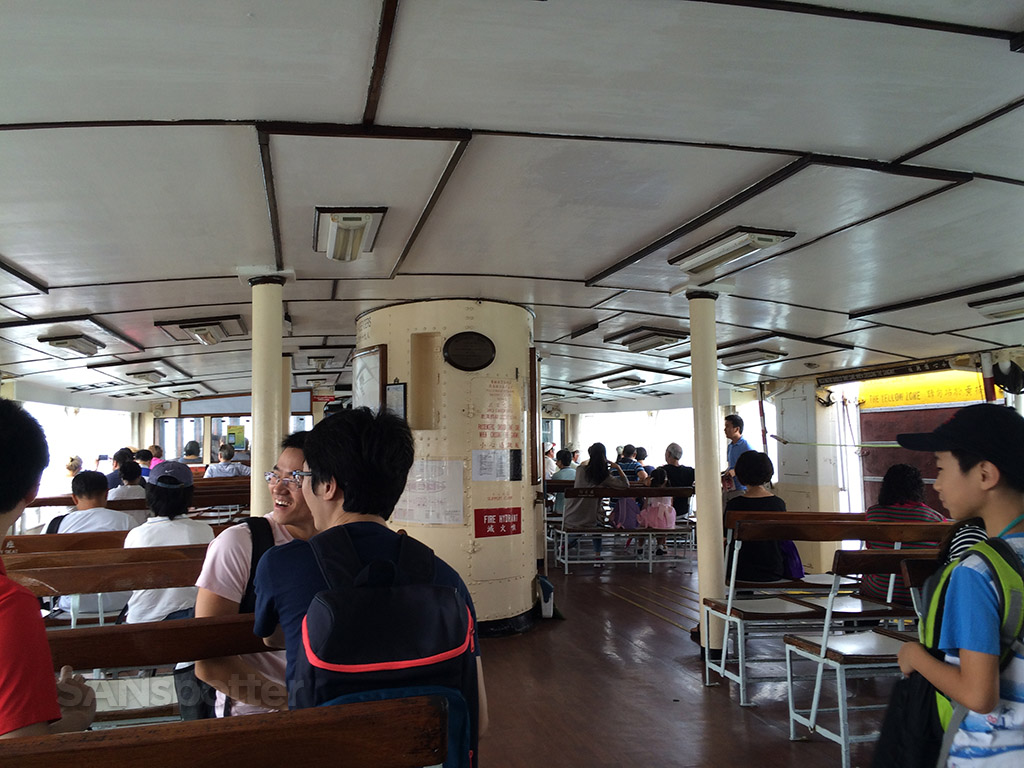 The long walk back to the hotel was hot and muggy – but so much fun. Despite that, it felt really good to sit in the cool comfort of my hotel room and chug a full bottle of water!
With the beautiful panoramic views of the city from my hotel room window, it was a relaxing afternoon of surfing the Internet, checking up on things, and basically not doing anything for a couple hours. I never get to be this lazy and non-productive at home so this was really nice!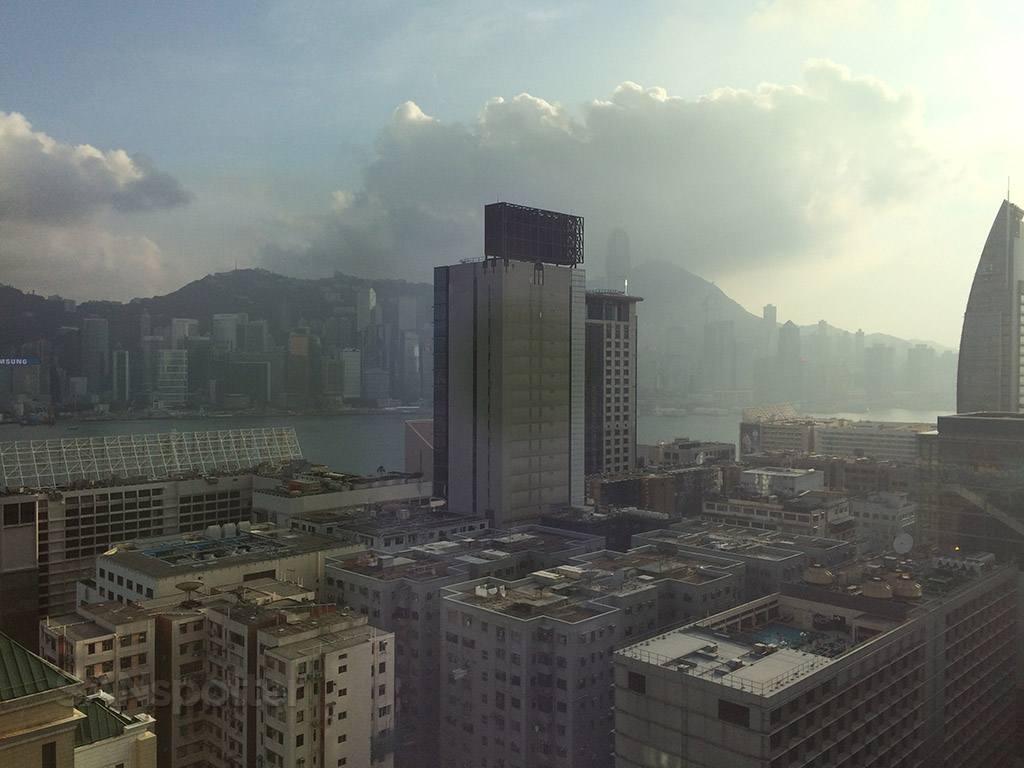 For dinner I decided to grab something to eat at one of the many local take out restaurants in the area. I was pretty hungry by 5pm (I had skipped lunch) so I set off in search of a good meal.
It didn't take long to find it – there were lots of great little restaurants within a block or two of the hotel so I just picked one and ordered some sort of grilled meat combo. It came with steamed rice, a side of vegetables, and soup. Not bad! It wasn't completely fantastic either, but it did satisfy my hunger for the rest of the evening.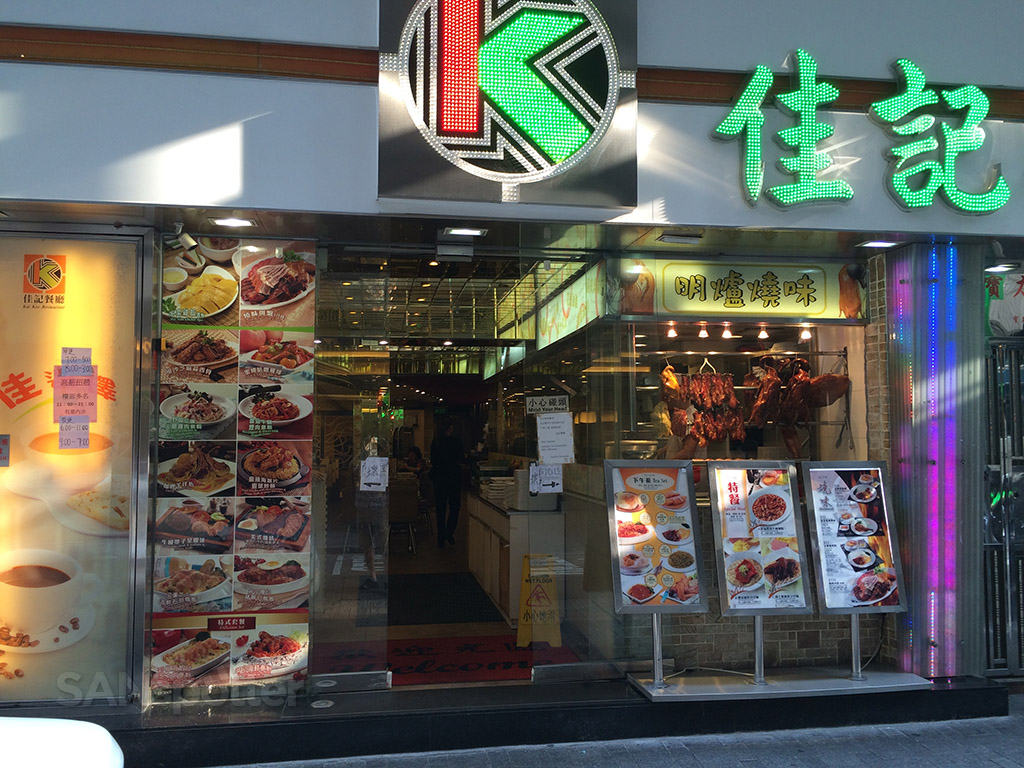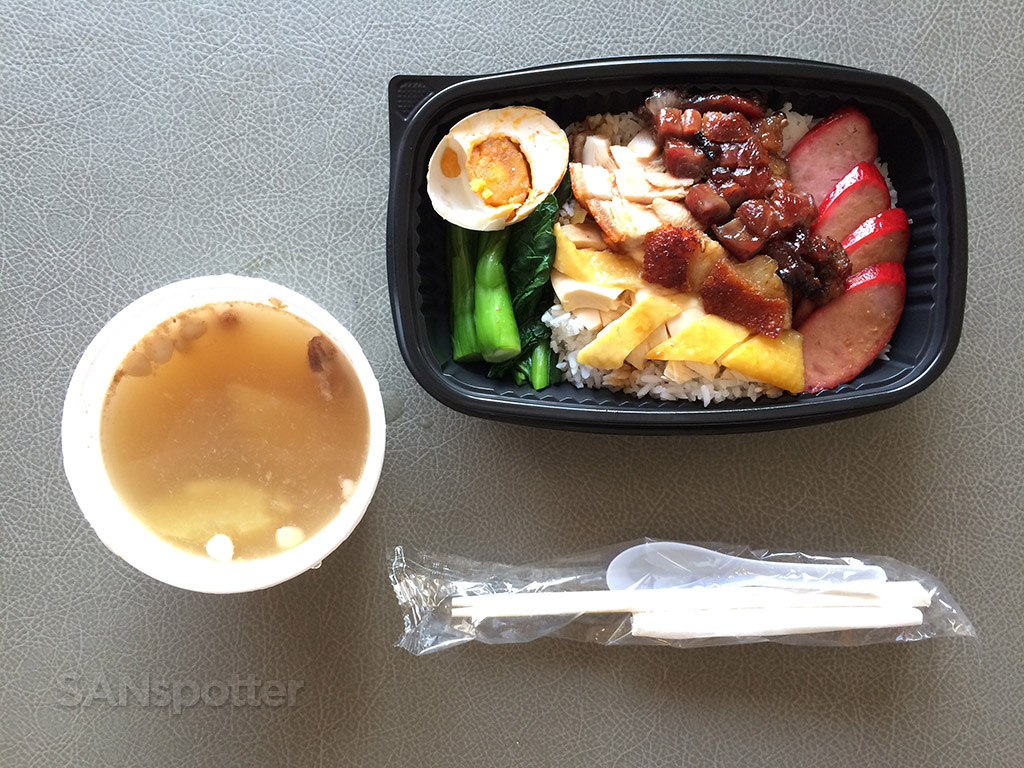 I don't normally watch TV while at home, so there was something deliciously "bachelor" about sitting in front of the TV while stuffing my face with really good Chinese food.
The activities of the last two days combined with a bit of jet lag hit me hard by 9pm, but I did force myself to stay up until at least 10pm to minimize the chance of waking up in the middle of the night wide awake.
I certainly did more than I had planned today, and I went to bed a very satisfied and happy guy.
Day 2: Blending in
I'm not normally one to get hit with jet lag, but despite the massive difficulties I faced staying up until 10pm the night before, I was wide awake and tossing and turning by 2am. Dang it! I tried as hard as I could to clear my mind and meditate myself to sleep, but it was futile – the last time I looked at the clock it said 6:30 and the sun was already coming up.
However, that was right about the time I fell asleep again and I didn't open my eyes again until 8:30. So, it wasn't a great night of sleep, but at least I got some.
It was pouring rain with a bit of thunder and lightning as I walked out the door to get breakfast shortly after 9, and I was mentally preparing myself for the thought of being super lazy today and staying inside to work on this trip report.
Remember, I'm not the kind of traveller who feels the need to run around like crazy all day to cram as much as I can into my vacation – that's not a vacation in my book! Sitting and being lazy for once, quietly blending into the city I happen to be in is my idea of a good time and I'm a really happy guy if I can find a nice quiet spot in the shade to sit and people watch.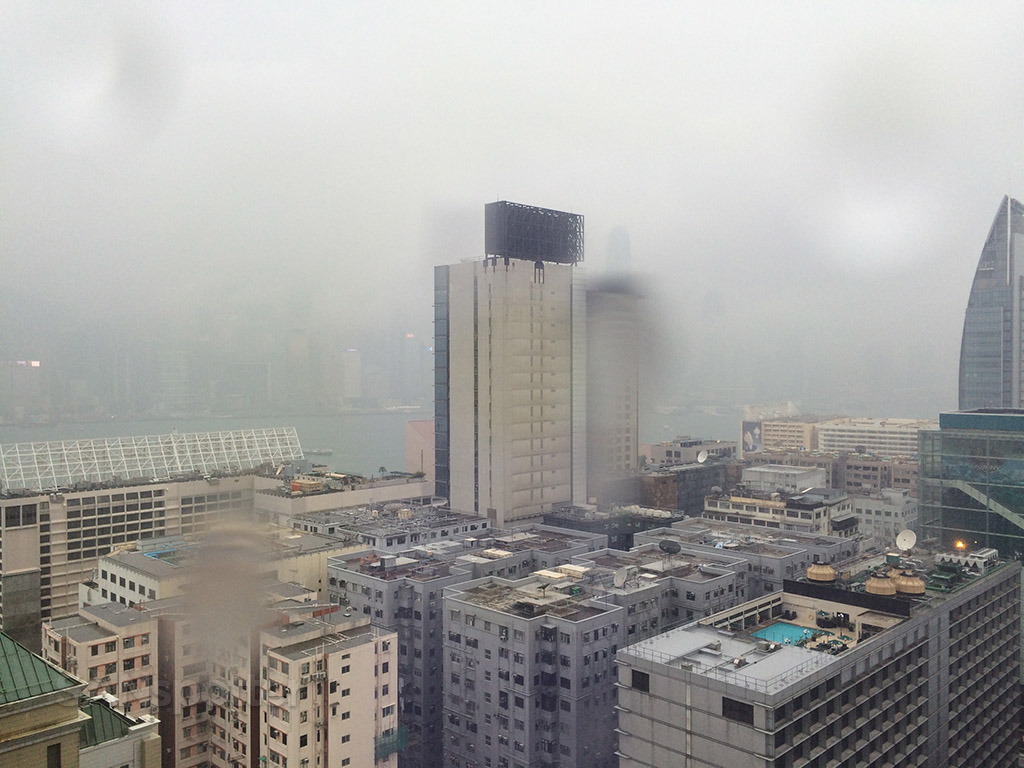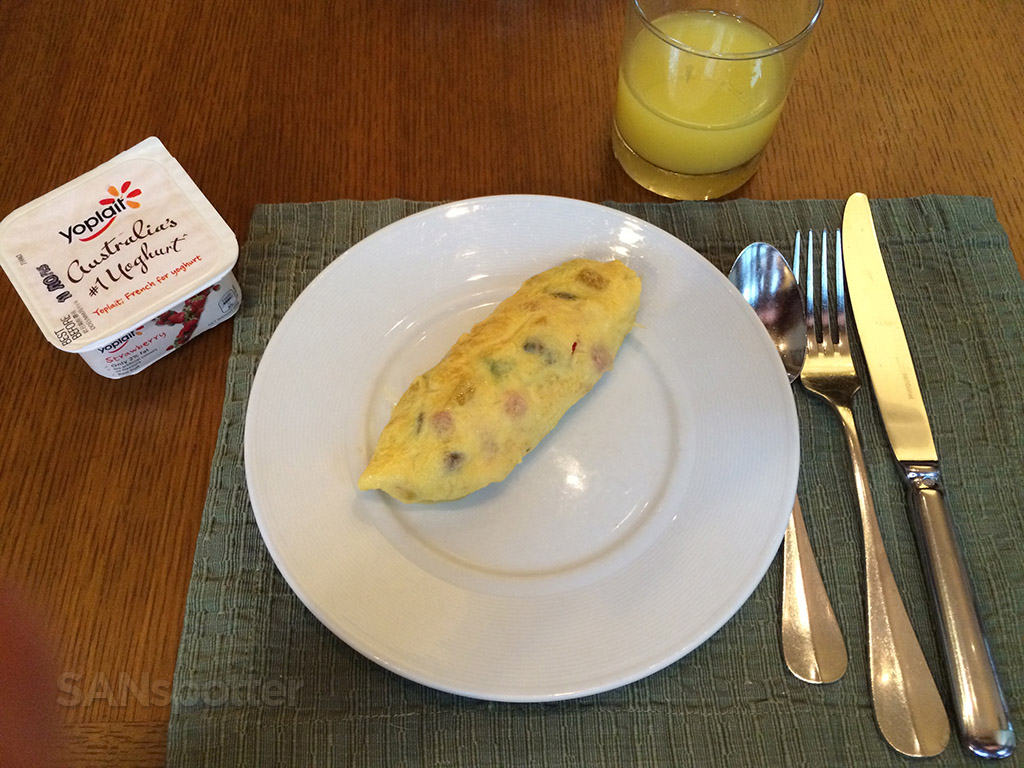 By the time I finished breakfast and returned to my room to gather my belongings, the rain had stopped and the clouds were starting to part.
I thought it might be good to grab my iPad and set off in search of a nice cafe or lounge before it started raining again, which for some reason I was convinced it would.
Hey, this is Hong Kong after all, where there is always a layer of menacing low clouds hugging the skyline. It always looks like it's going to rain at any moment.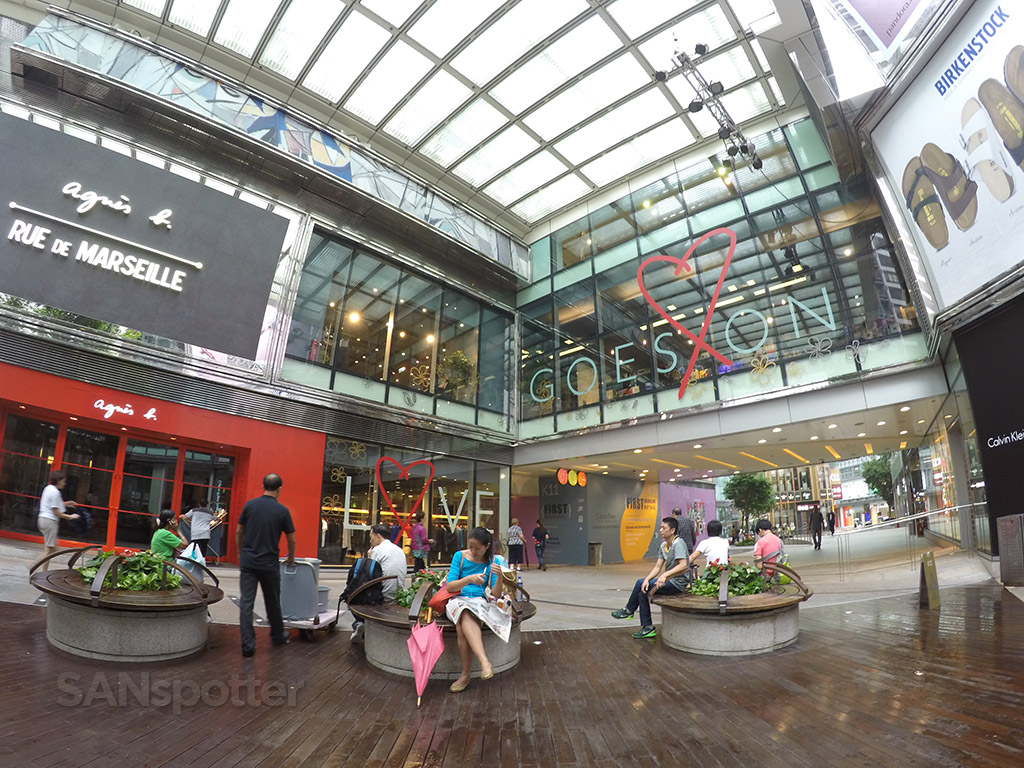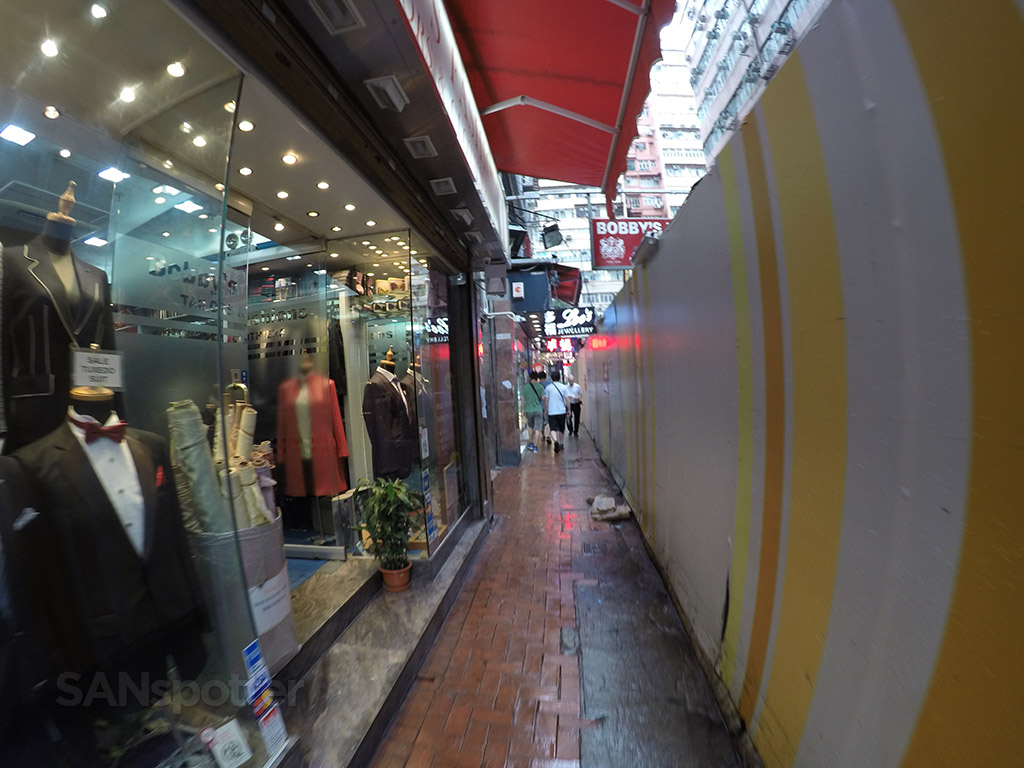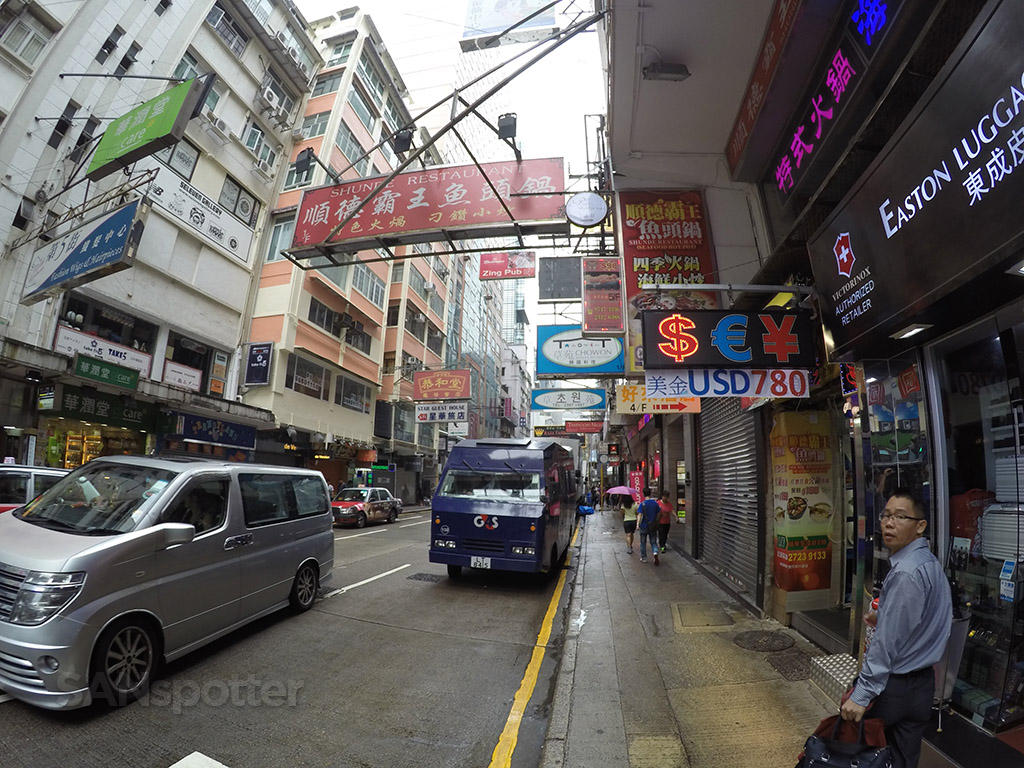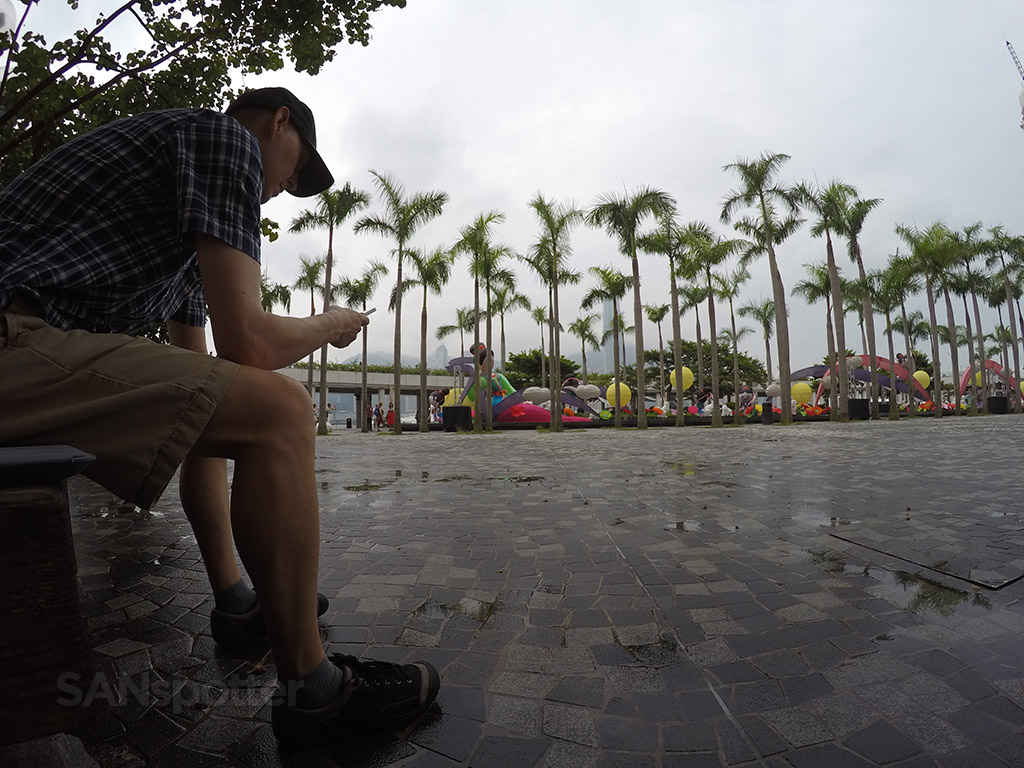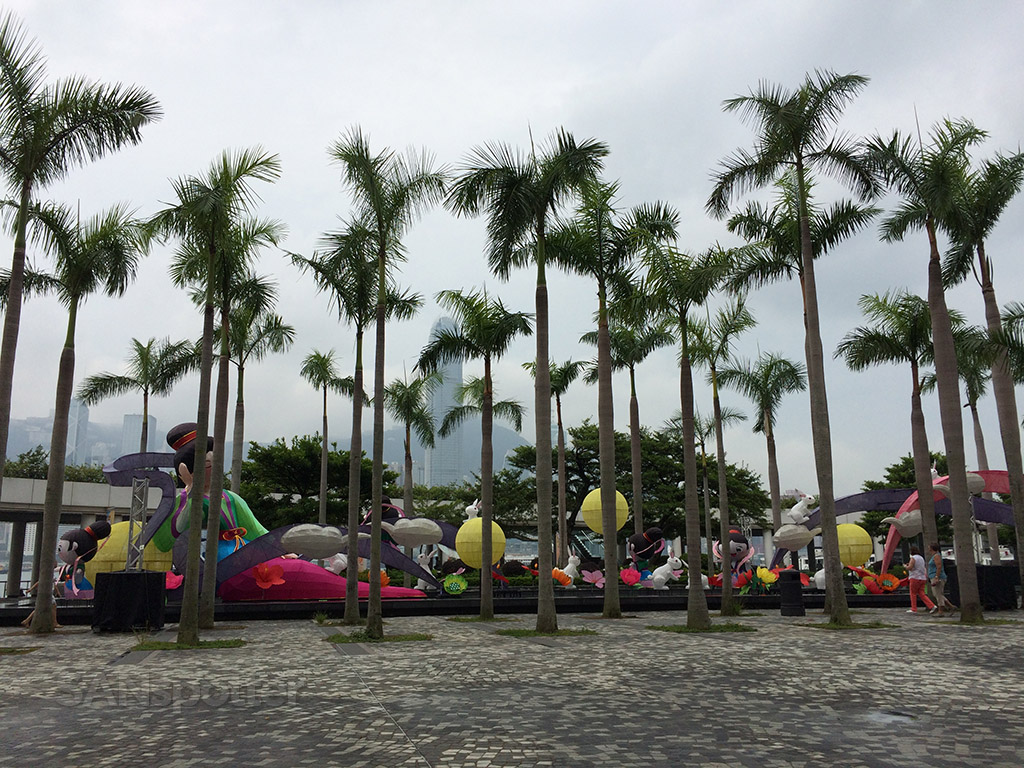 The longer I walked around, the better the weather became. It was tempting to keep walking and exploring, but I had some writing to do so I went back to the Hyatt and hung out on a nice comfy corner chair in the lobby for a couple hours and poked away at the keyboard of this iPad churning out this trip report.
I returned to my room by 1pm due to a much-needed break, and I succeeded magnificently in being lazy and doing nothing until 4pm. It was staring to look really nice outside again, with high thin clouds and plenty of sun – time to go explore Tsim Tsa Tsui (or "TTT" as the locals call it).
There was certainly plenty to see – the streets were bustling, and the weather was fantastic, and it was only hunger that made me call an end to it at about 5:30pm. I was thinking about grabbing some Chinese take out from a local restaurant, but…the thought of splurging on room service back at the Hyatt won.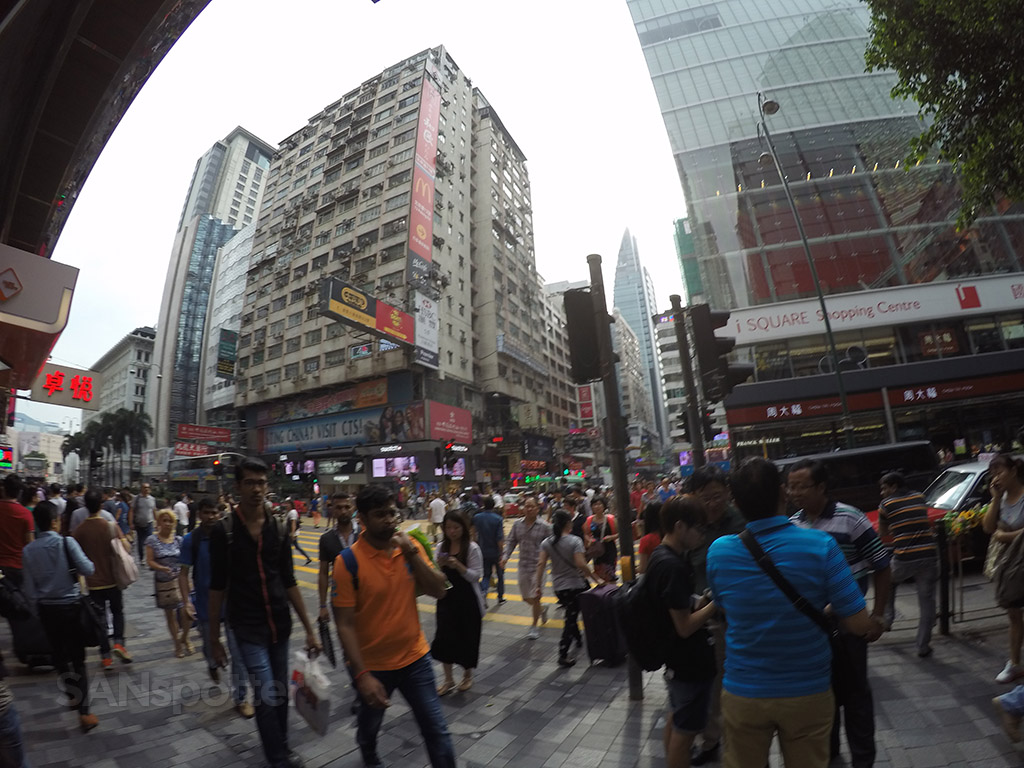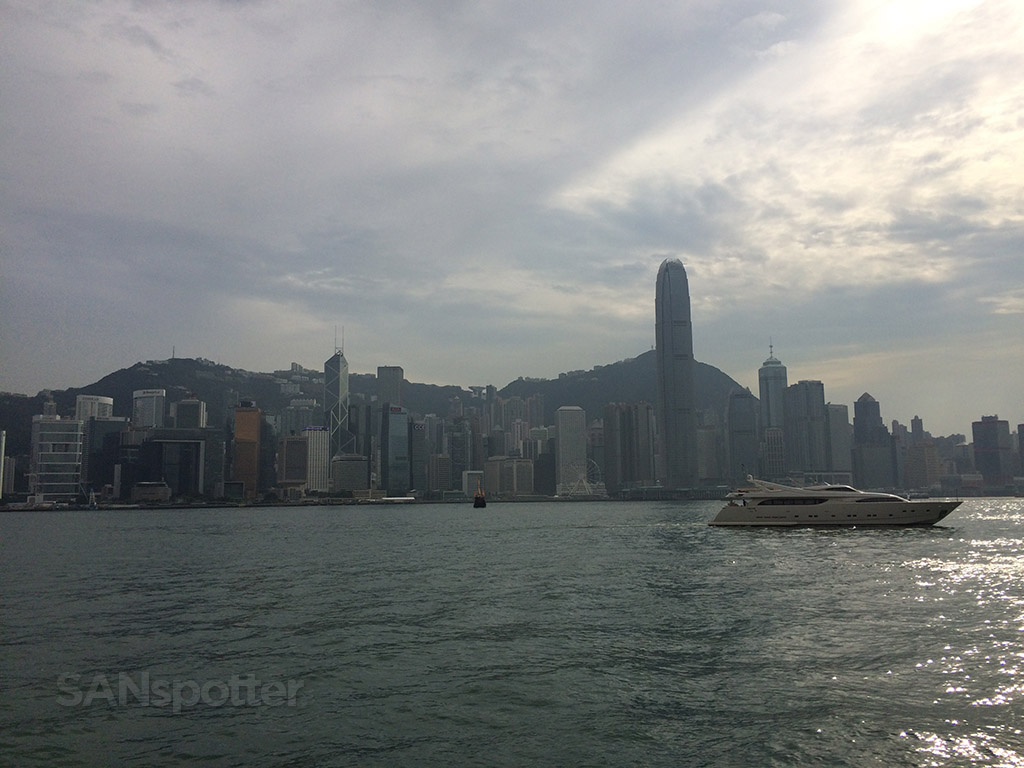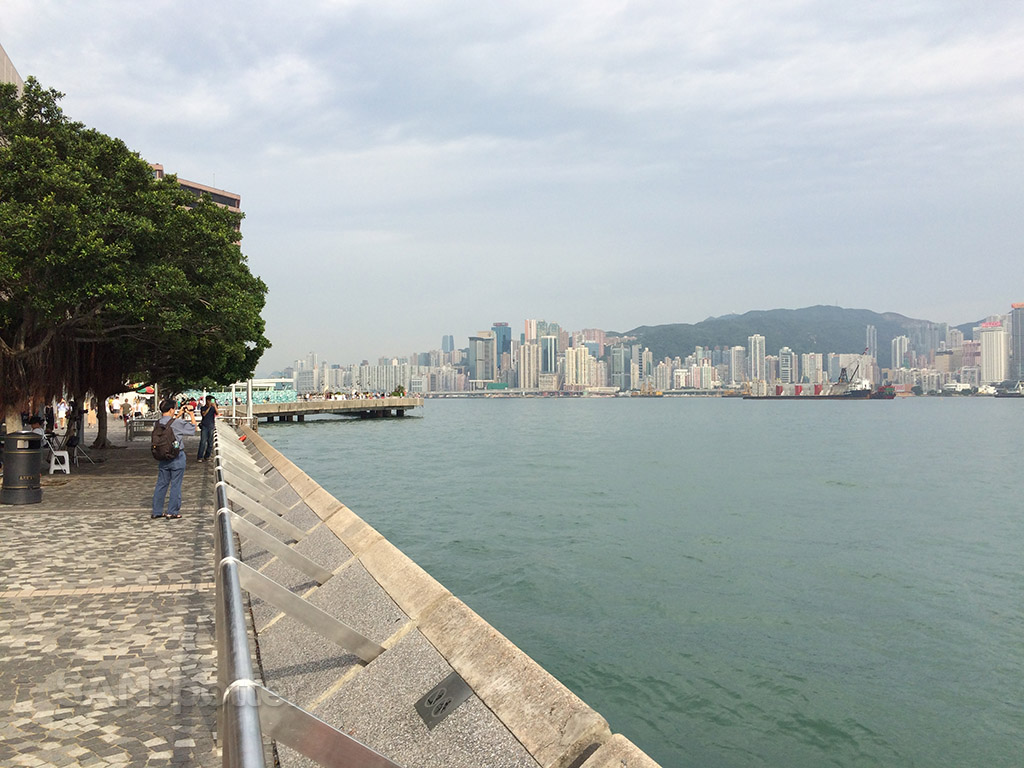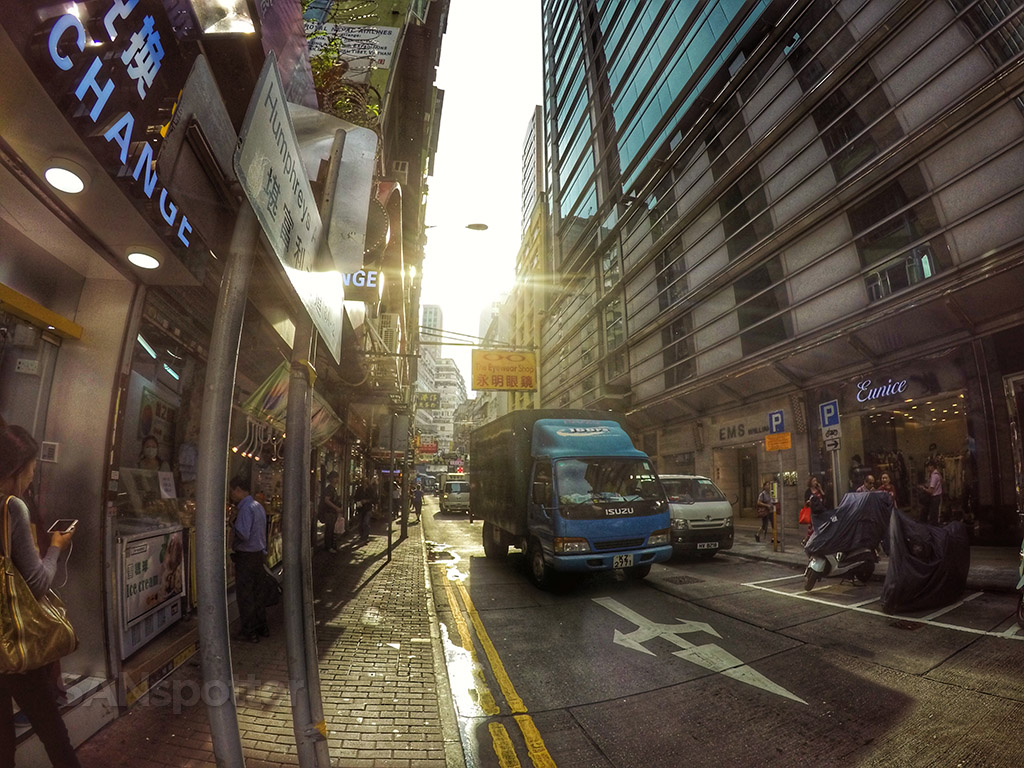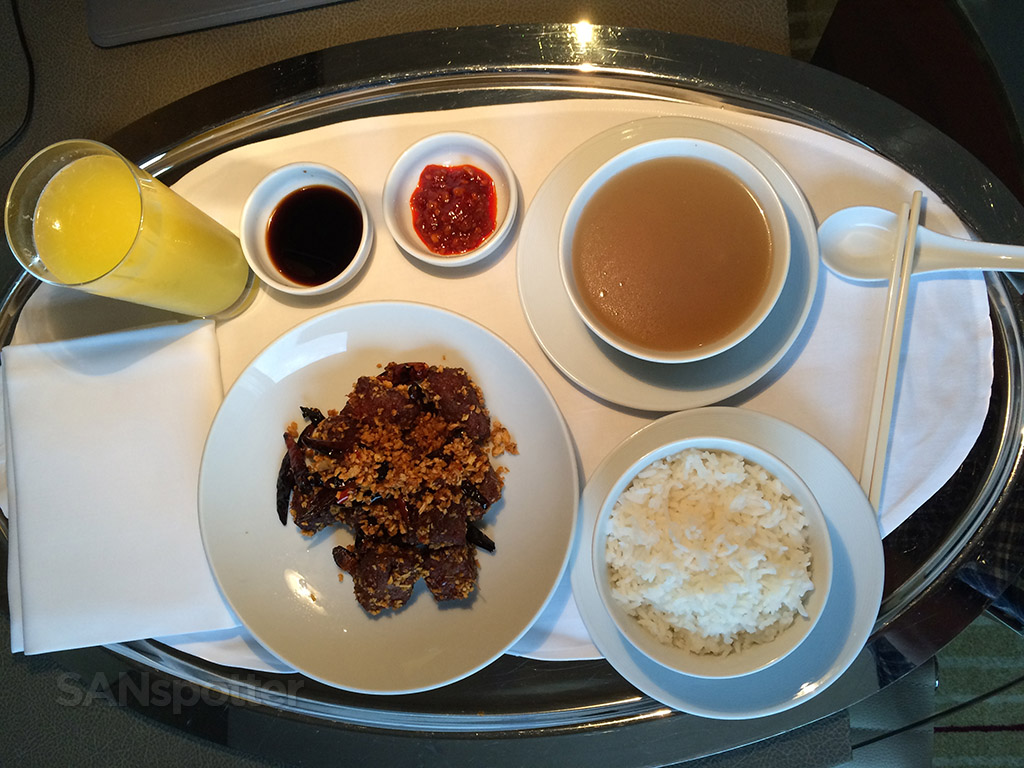 Long story short, it was a very expensive not-so-good meal. Don't get me wrong – the quality was top-notch! But it was far too spicy for my tastes and almost inedible. Keep in mind that I'm a total wimp when it comes to spicy food, so what I think is inedible is probably the best thing ever for those who like a little kick to thier meals.
After eating as much as I could (it was expensive – darn right I was going to eat it), I soaked in the bathtub for a while until it became too hot to bear. The bath was great, but it made me a lot more tired than I already was so once again it was a struggle to stay up until 10pm.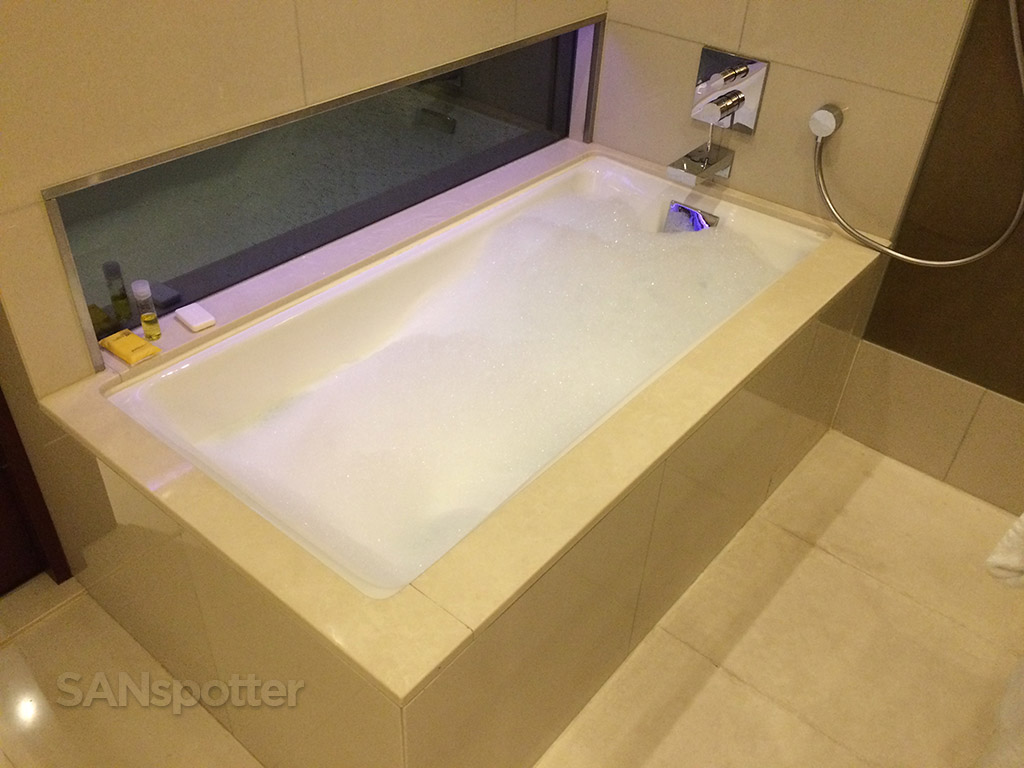 Loud Chinese TV couldn't keep me awake, and I went to bed thinking that I'd sleep like a baby for sure.
Day 3: I love this city!
My difficulty staying awake past 10pm the night before did nothing to keep me asleep all night. I woke up to go to the bathroom at 2am, and it was all over at that point. I tossed and turned until dawn so I finally got up and prepared myself to head downstairs for breakfast.
At least the weather was much better today – the sun was actually shining and it looked like a beautiful morning outside.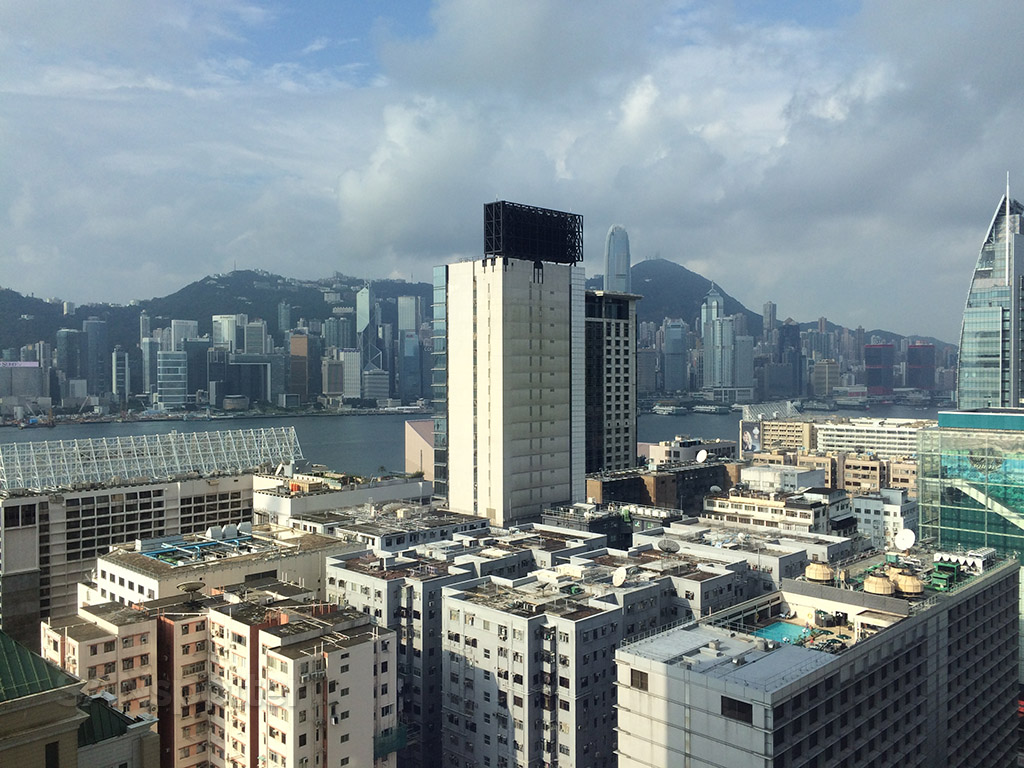 Breakfast was slow and lazy, and I returned to my room by 9:30am to gather my things and prepare for a morning of walking around and doing pretty much nothing.
I was actually starting to feel like a local at this point – I knew my way around the area very well, I had a pretty good idea of how busy certain places would be at certain times of the day, and I knew where all the interesting cafe's and shops were should I need to get a snack or refreshment.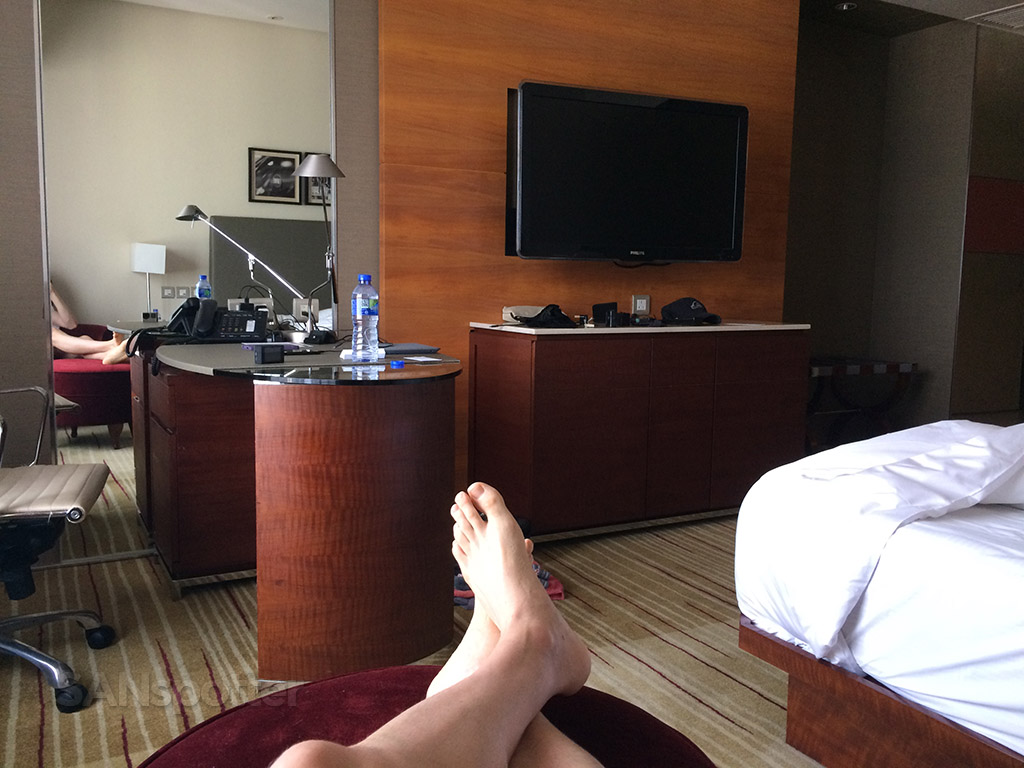 I started my walk towards the Star Ferry Terminal thinking that I'd just hop on the ferry and head over to Hong Kong Island to meander for a bit. Unfortunately, I didn't have any coins with me, and the smallest bill I had was HK$50 – which the token machine for the Ferry wouldn't accept.
Yes, I could have bought something at a local shop to break that $50 bill, but I didn't have ANY spare room in my backpack for souvenirs (which would have made the trip home more difficult), and I was neither hungry nor thirsty at the time.
Oh well. I guess I didn't really want to get on the Ferry that badly anyway. So instead, I just hung around in a spot in the shade near the Avenue of Stars for a while and just people-watched.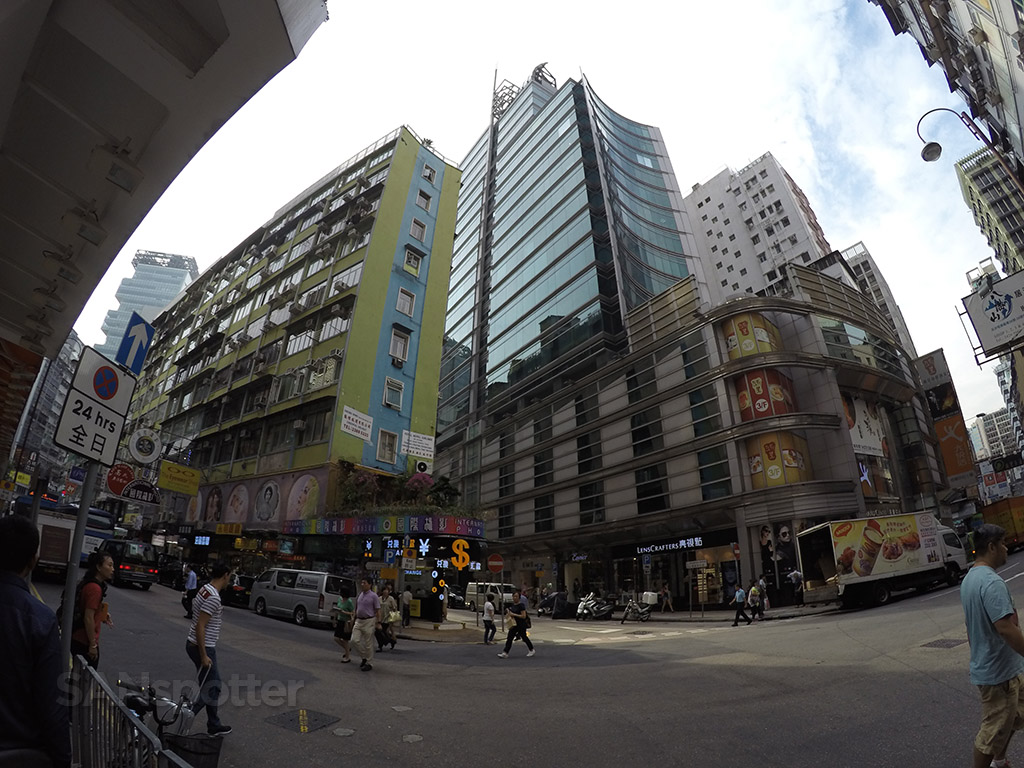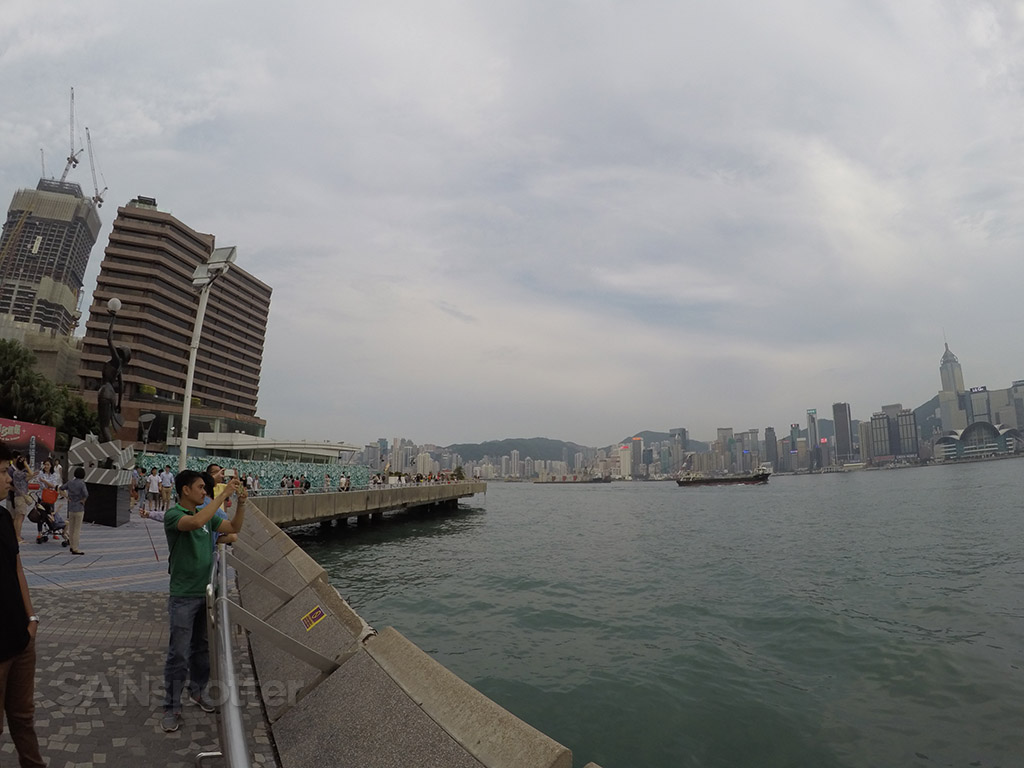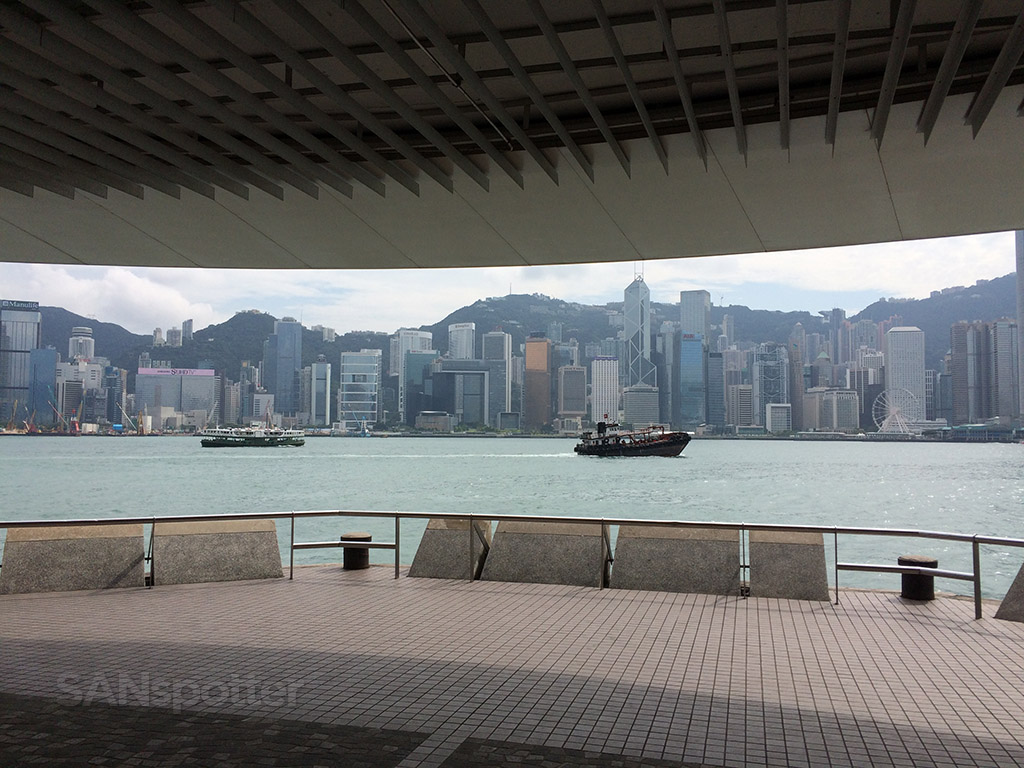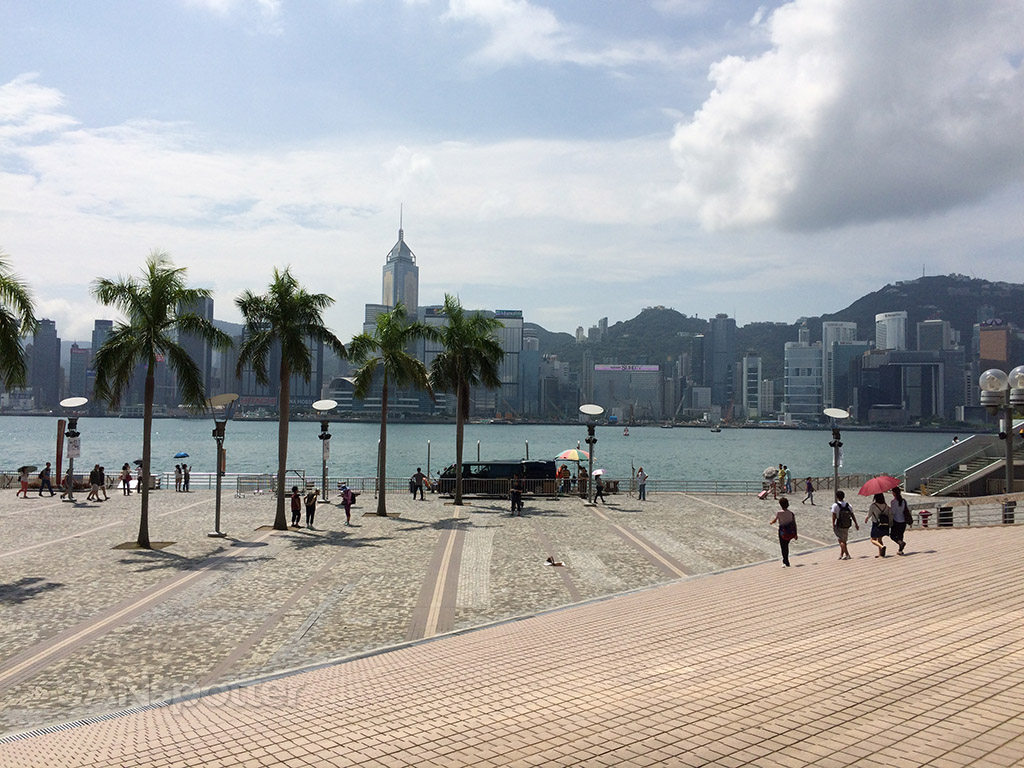 After 1pm the heat was getting unbearable, so I decided to go back to the hotel and relax for a while before heading out again one last time in the evening to soak in as much of the city as I could.
It turned out to be a nice afternoon actually – sitting by the window overlooking the city, doing some reading and writing on my iPad, while sipping on ice-cold water in a comfortably air-conditioned room. Nice!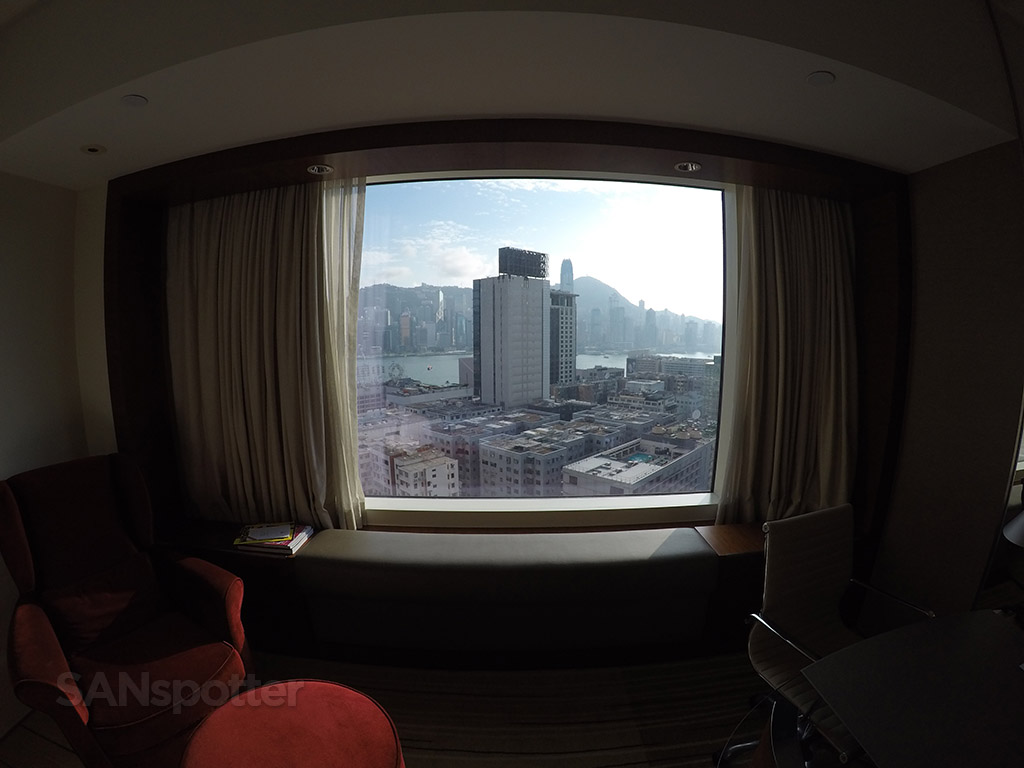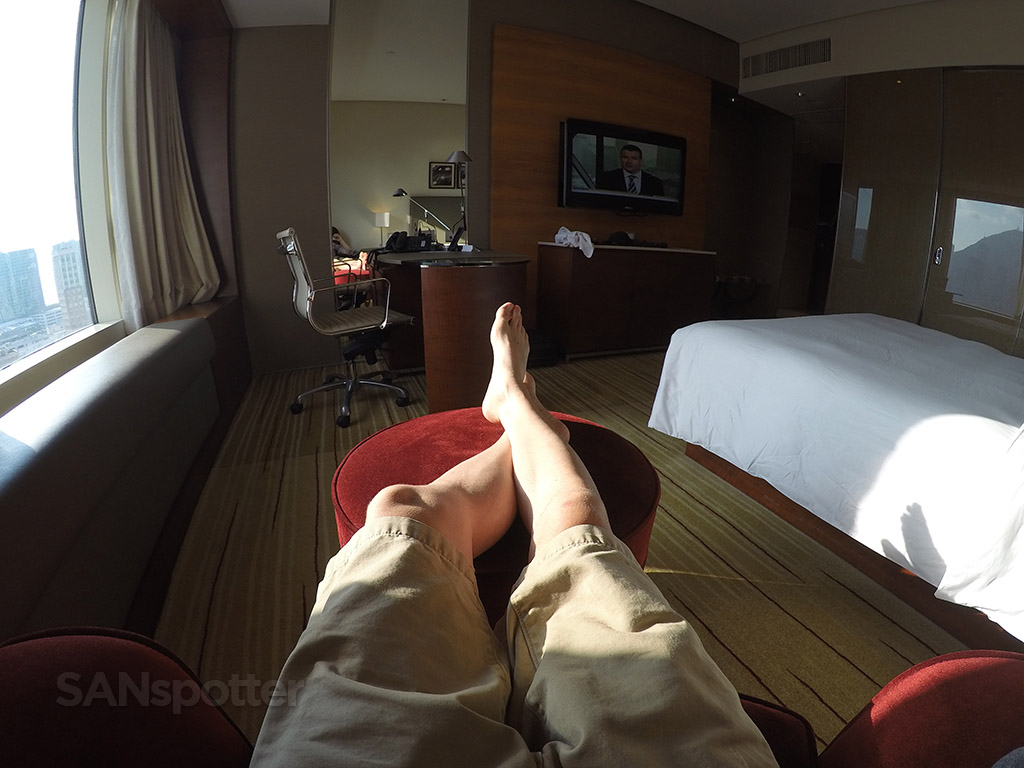 I went back outside around 4pm with no plans at all. I just started walking, and what ended up happening was trekking Nathan Road for miles.
I just kept walking and walking and walking – almost feeling like Forrest Gump when he just started running with no goal in mind. I didn't go quite as far as he did, but it was a really nice walk and a great way to cap my stay in this amazing city.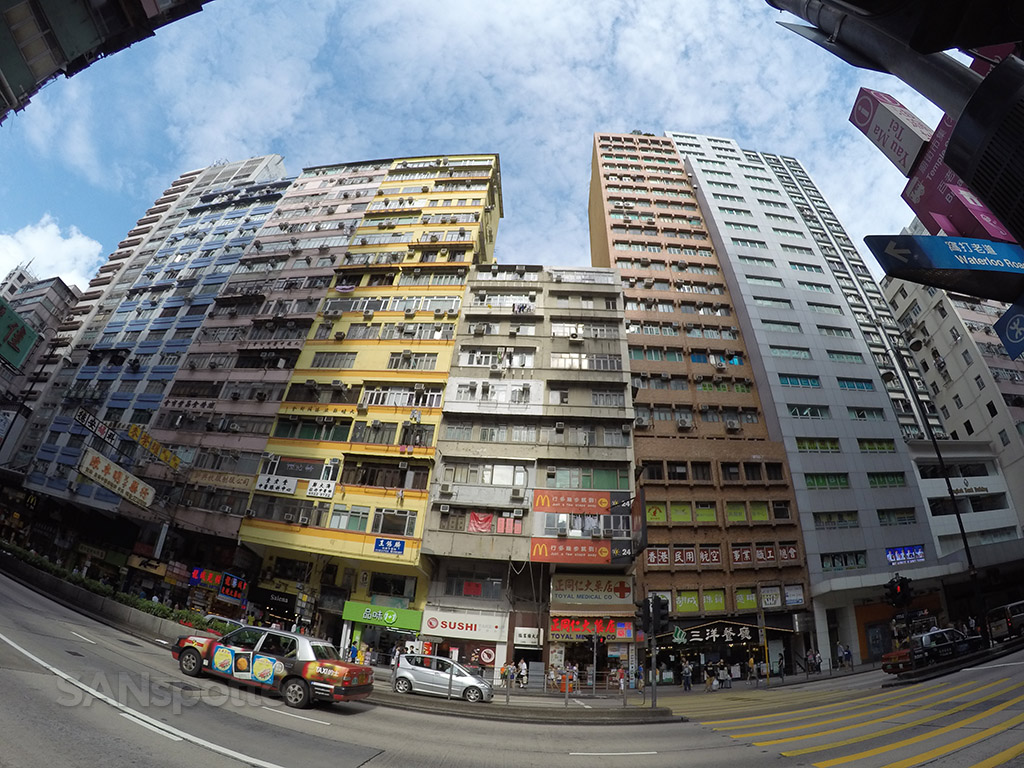 The sun was setting just as I returned to my hotel room, and I ended up taking tons of pics (and video) of the scenery outside my window while I waited on my room service to arrive.
Yeah, more room service. I had planned on finding something to eat locally around Tsim Tsa Tsui, but…I was tired and room service seemed like the most convenient option.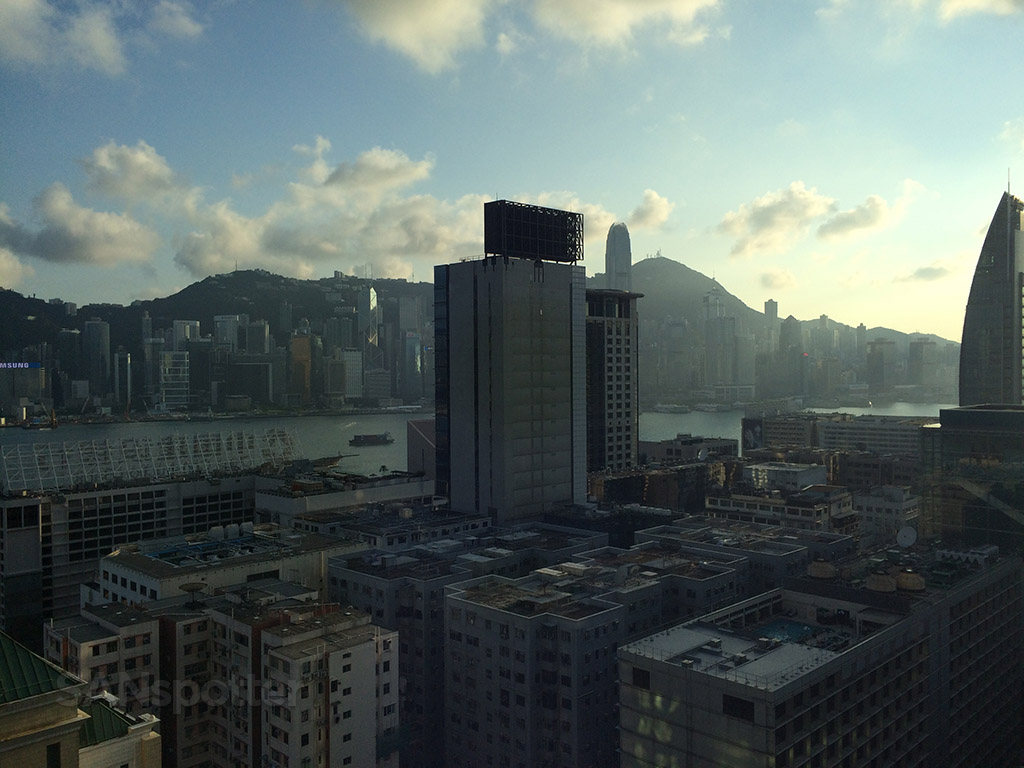 Lack of sleep was starting to catch up with me again, which worried me a bit considering that I needed to wake up at 3am in order to make it to Chek Lap Kok (HKG/VHHH) on time to catch my flight.
The possibility of sleeping through the alarm was real, so I set both my iPhone and iPad alarms at max volume and hoped for the best. And wouldn't you know it…I ended up waking up at that time naturally anyway, so the dual alarms weren't even needed.
This ended up being a really good trip despite my lack of sleep, and I'm already looking forward to my next trip. Until next time, Hong Kong!