I didn't realize it at the time that I booked this hotel, but this is the exact same property I stayed at on my first trip to Hong Kong way back in 2002. What are the chances of that happening, especially considering how many hotels there are in the city? It's not like I'm tied to the Hyatt rewards program or anything – I have no hotel affiliations at this time, so I just choose whatever looks good. I guess I'm naturally drawn to Hyatt. Go figure.
Long story short, the Hyatt Regency is a really good (though a bit pricey) hotel in the heart of Tsim Sha Tsui on Kowloon Island.
A full review of my 4 night stay at the Hyatt Regency Tsim Sha Tsui (Hong Kong)
I arrived at the hotel at 11:30pm via an airport taxi, and the place was bustling with activity. Apparently there was a wedding reception in the grand ballroom that evening, and a lot of the guests were staying the night in the hotel.
First impressions
There was a long line to check in (and it was very slow on top of that), but luckily one the staff members was kind enough to pull me aside to quickly check me in. He was very kind, and was bending over backwards to ensure I had everything I needed for a great stay. It was a great first impression, that's for sure.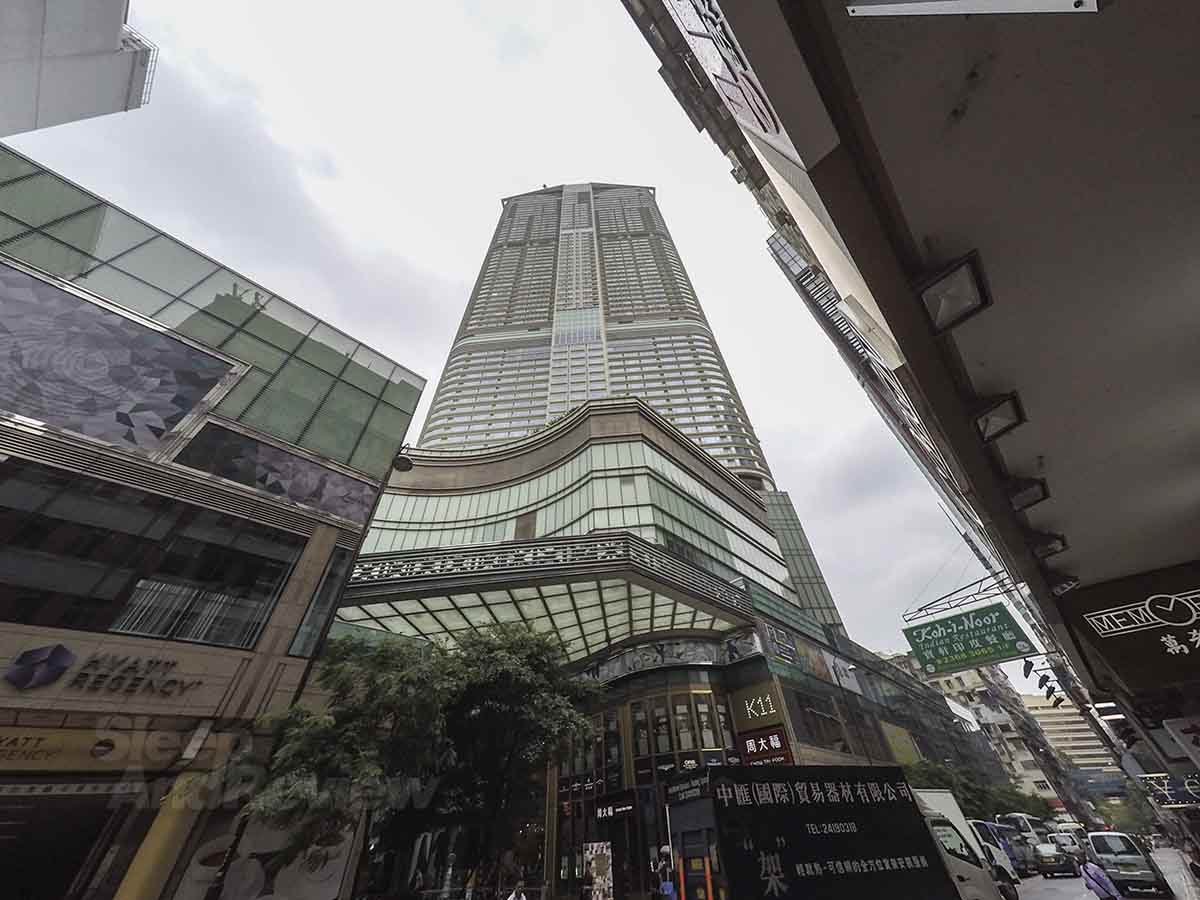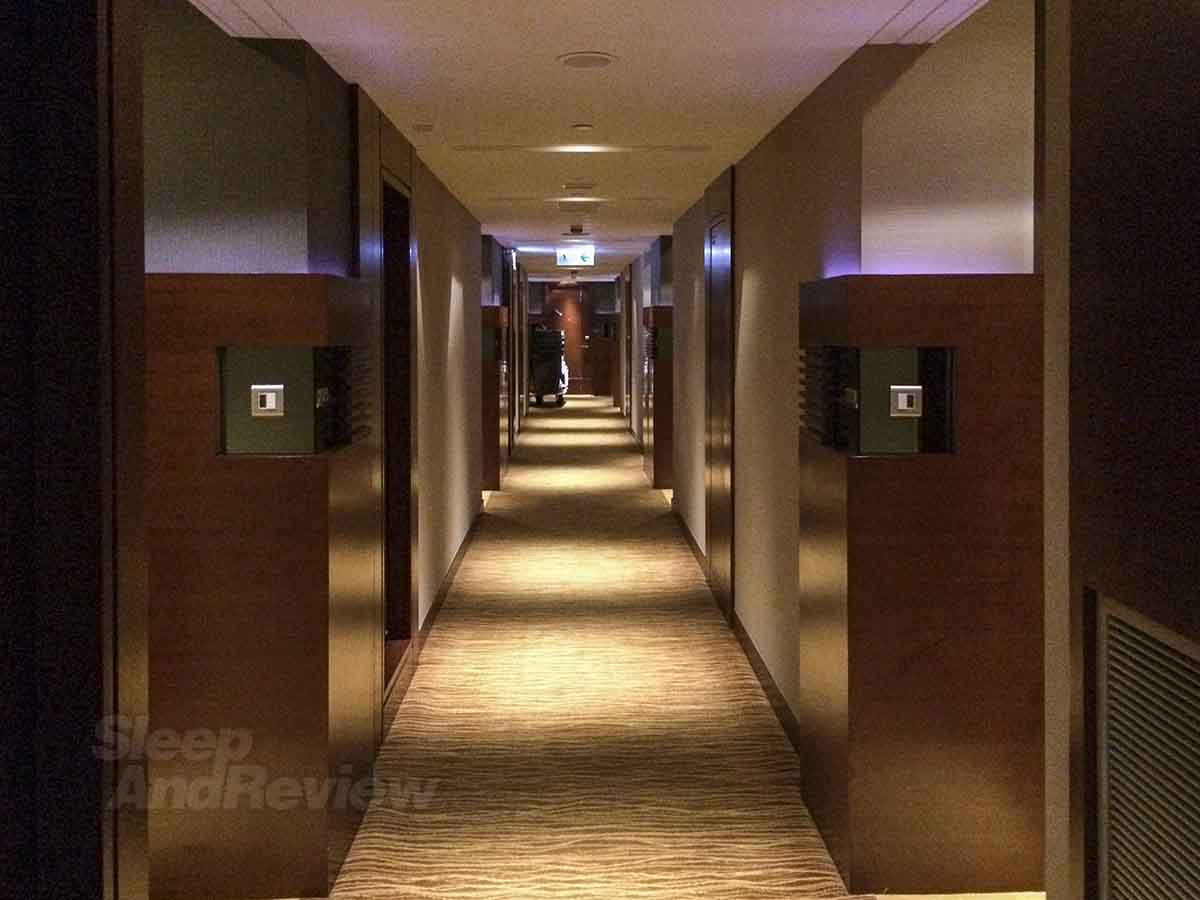 The room
I vividly remember the room from my stay here in 2002 (it was very nice), and obviously they've been renovated since then. I'm happy to report that it was just as nice, though it had less of a Chinese / Asian style than I remember.
I wish I would have took pics back then so I could show you the comparison in this review. The decor seemed more upscale and mature to me this time – and that's a good thing, considering I consider myself to be slightly more upscale and mature as well. (ha!)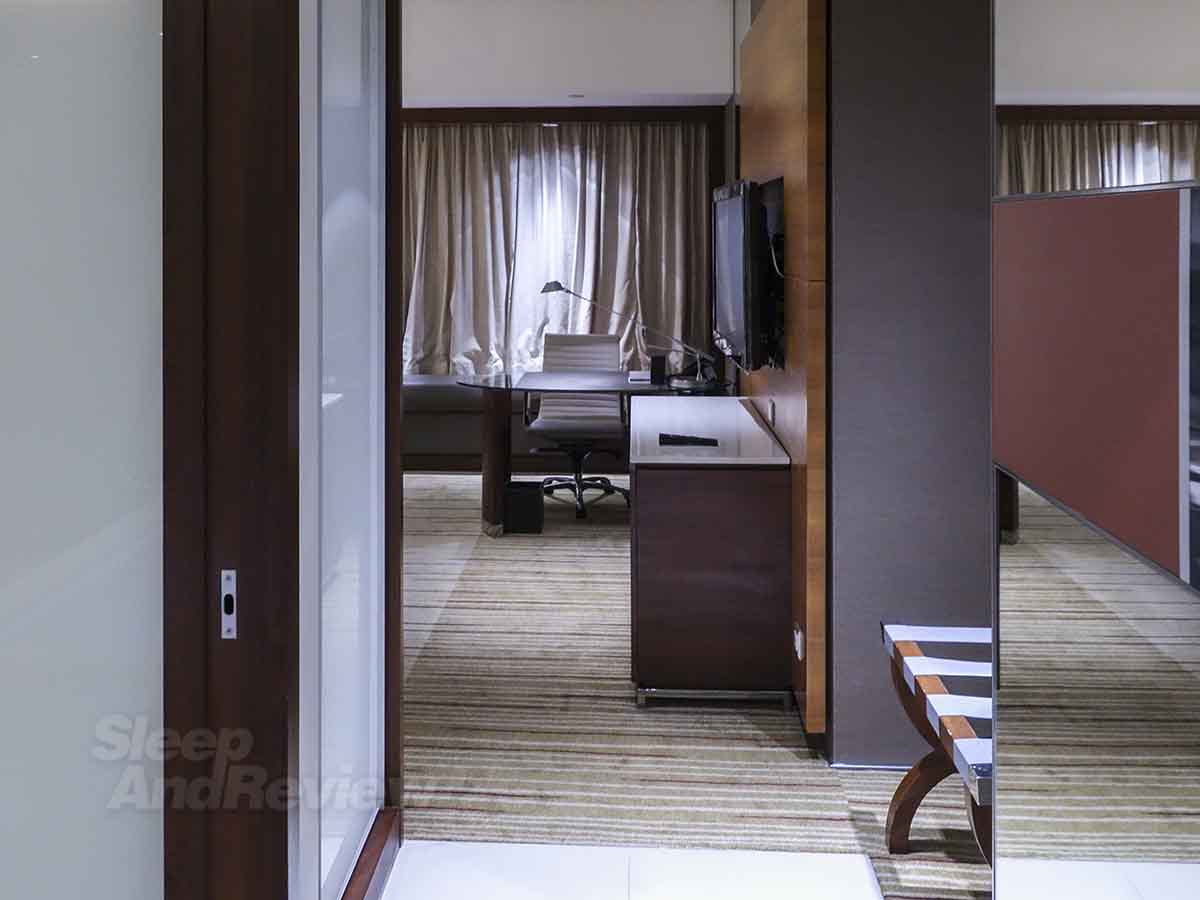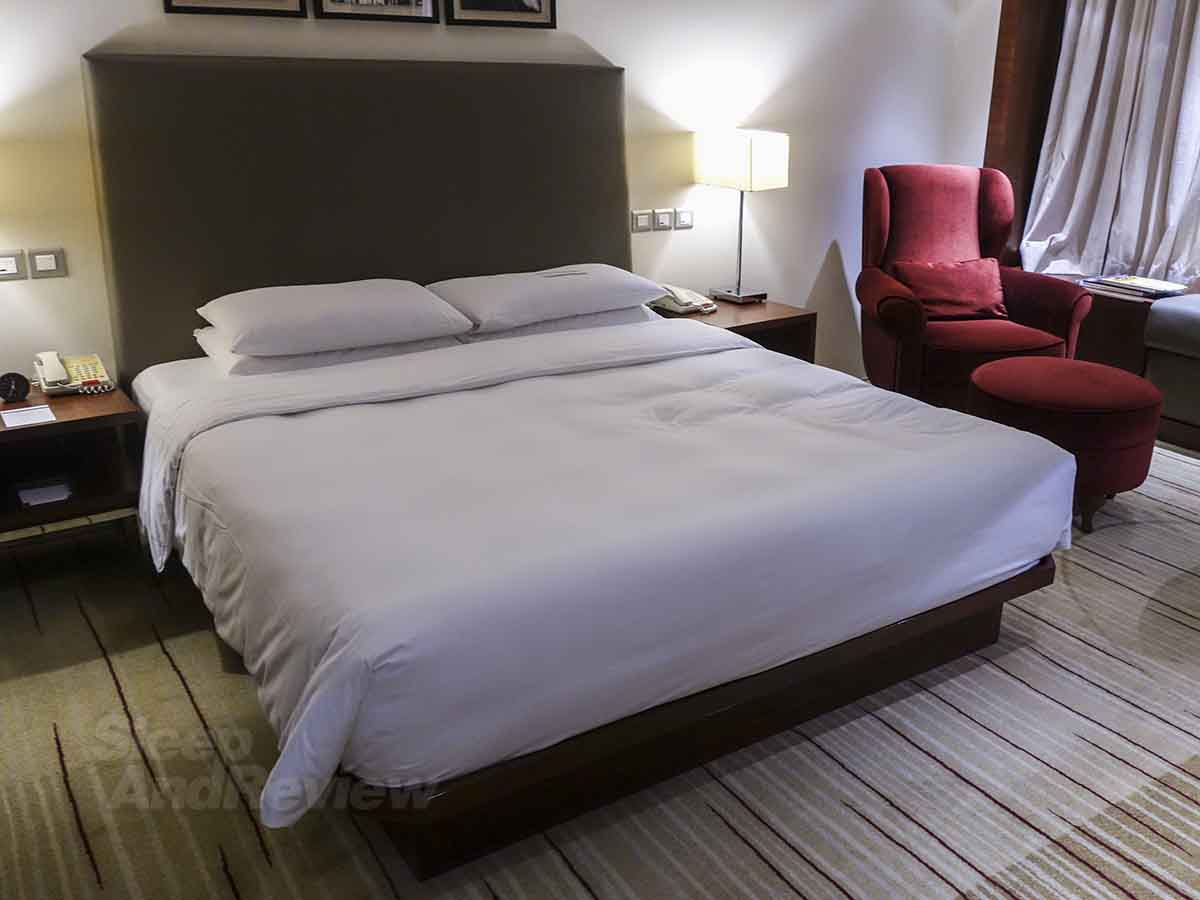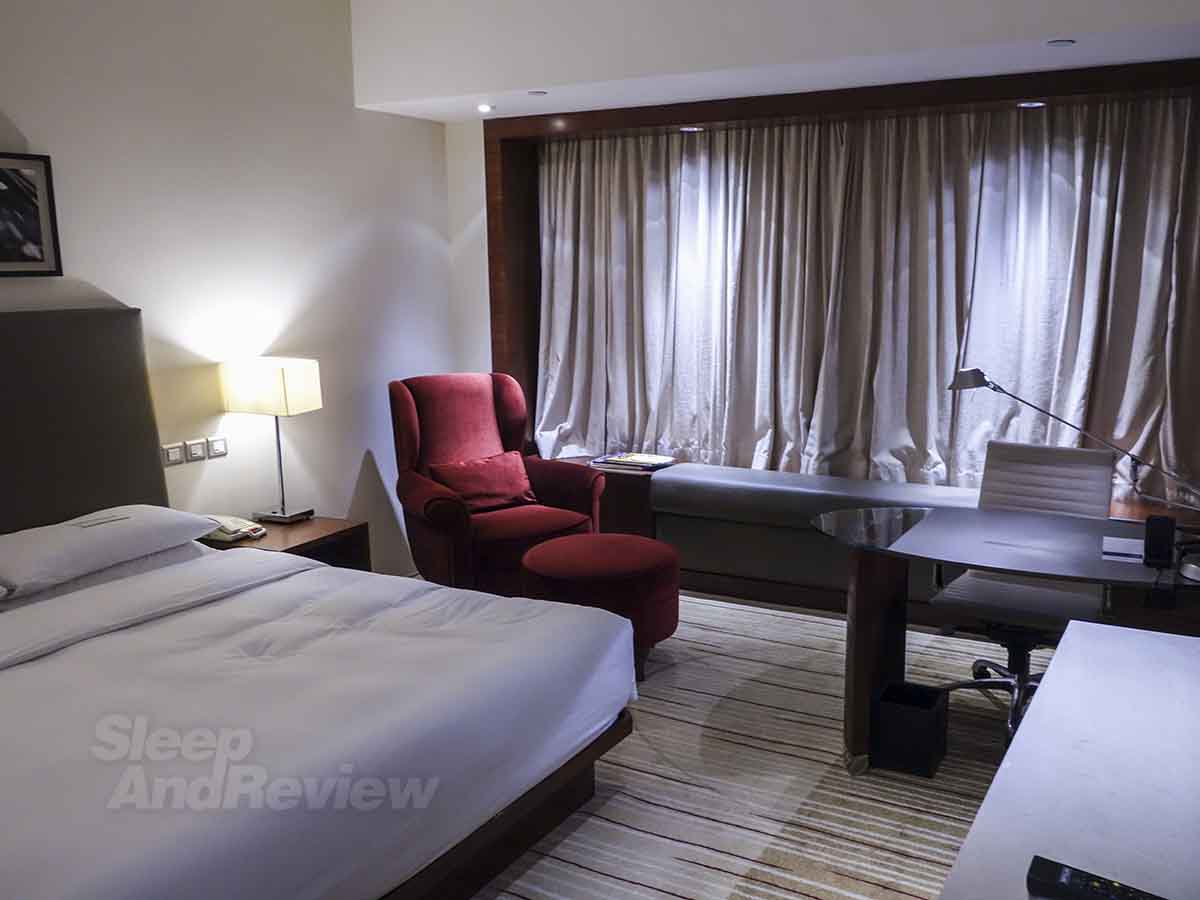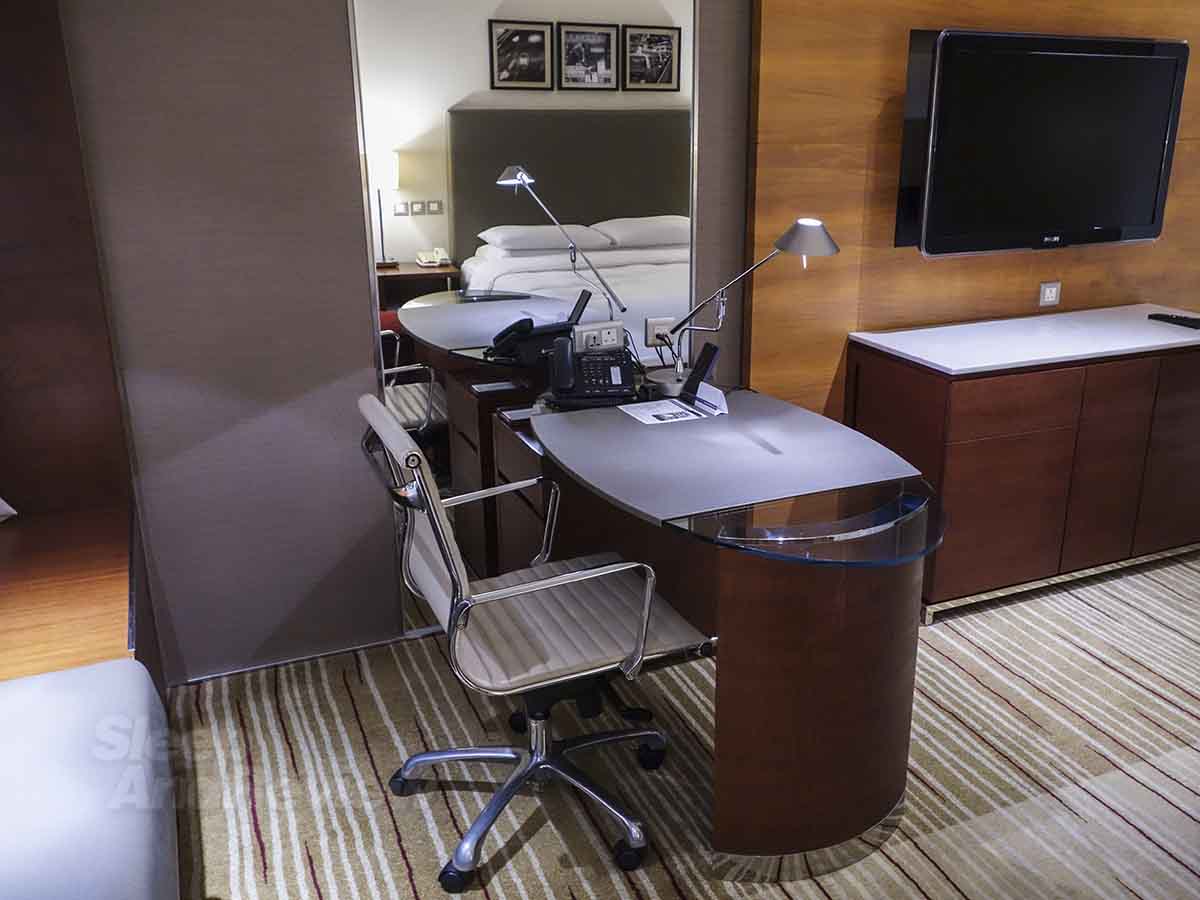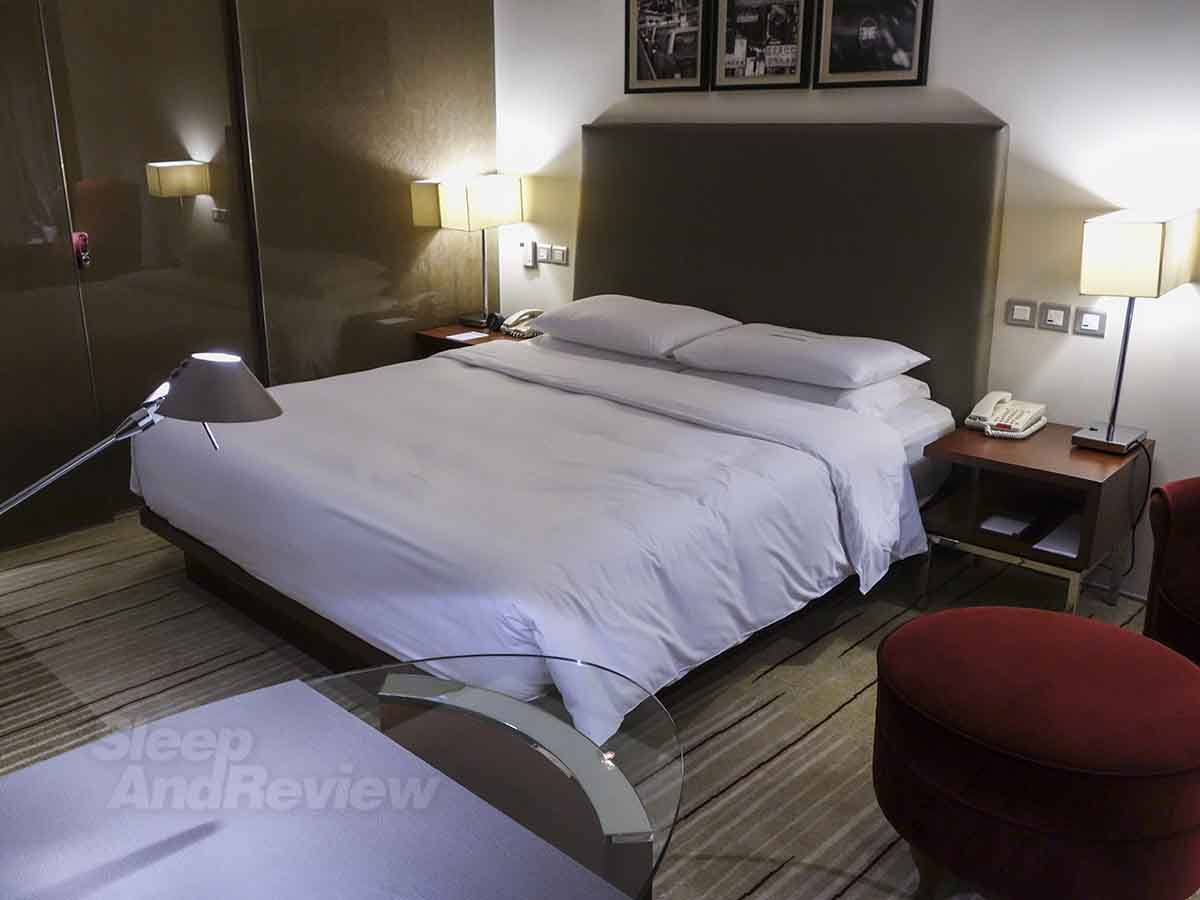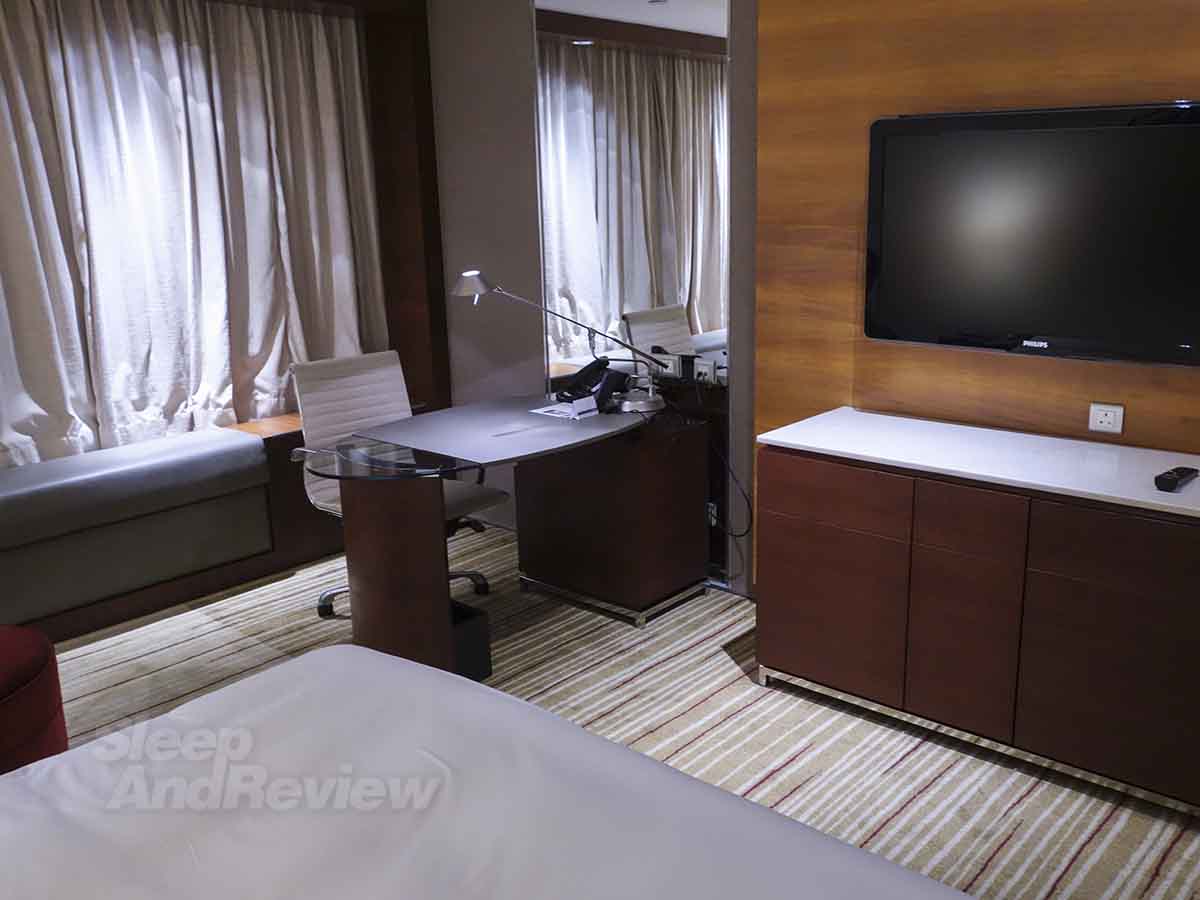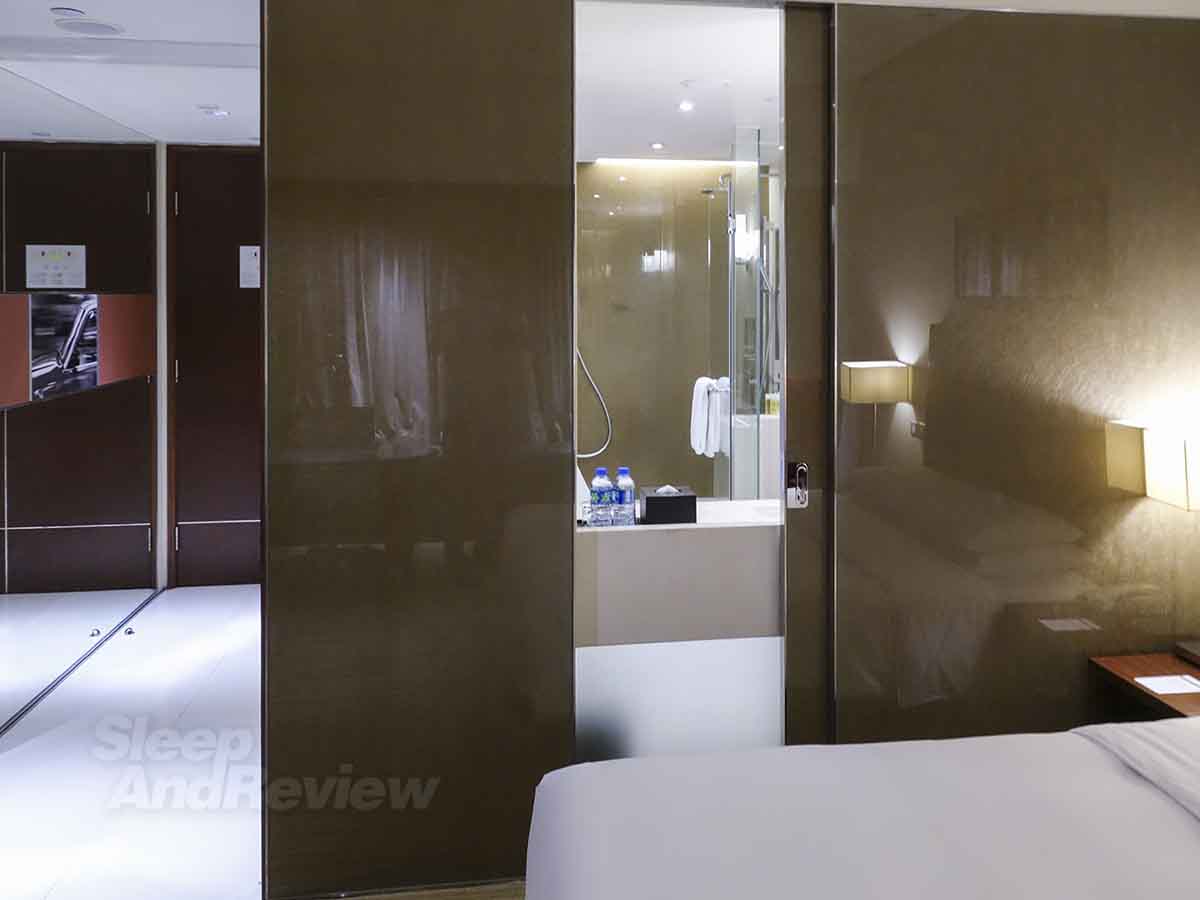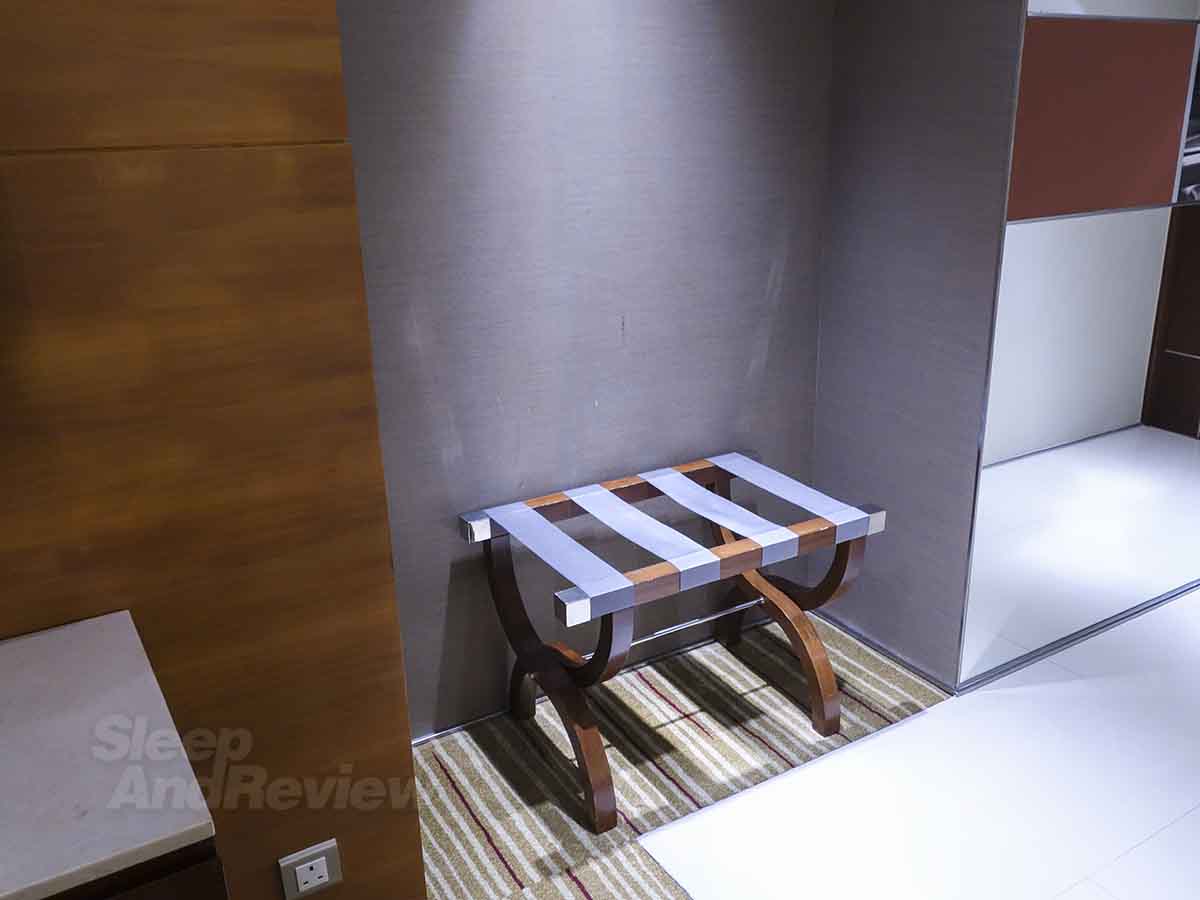 The bathroom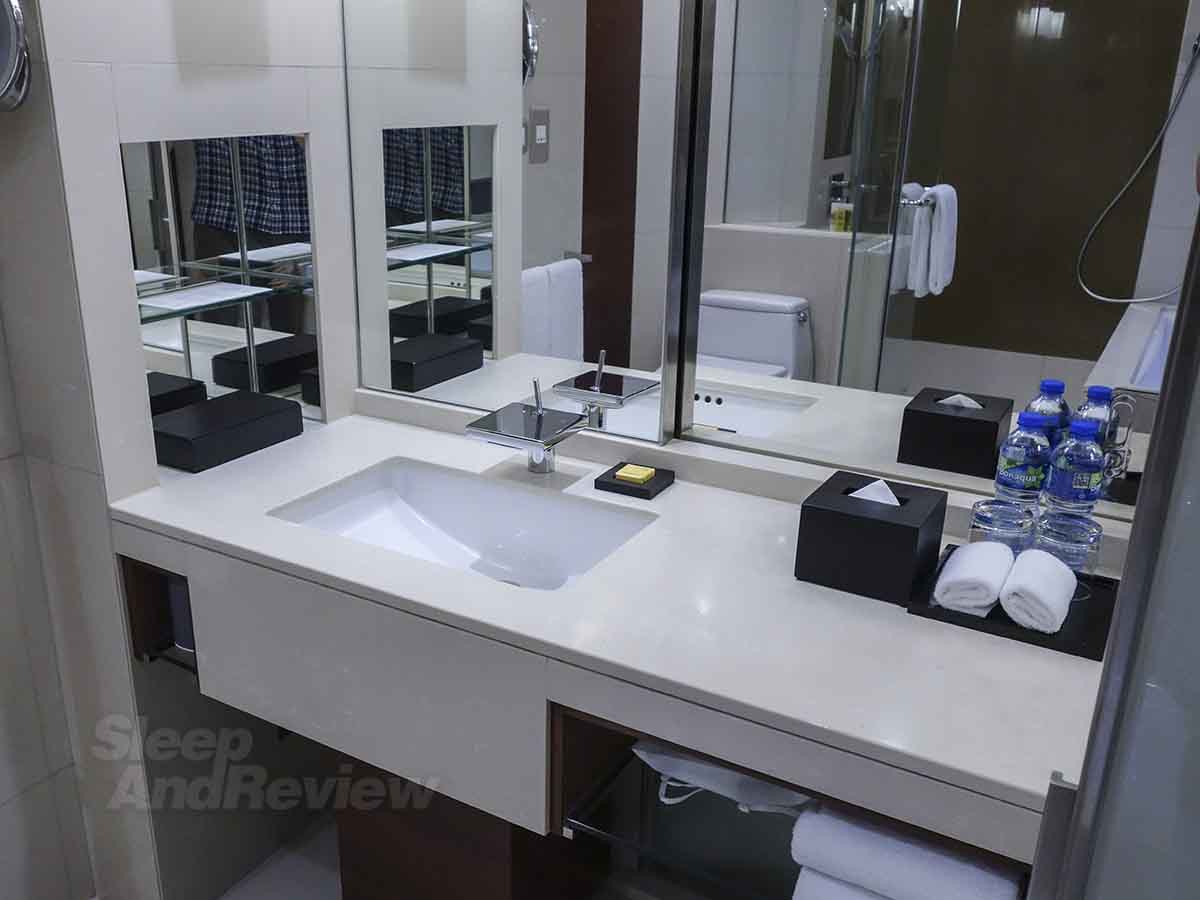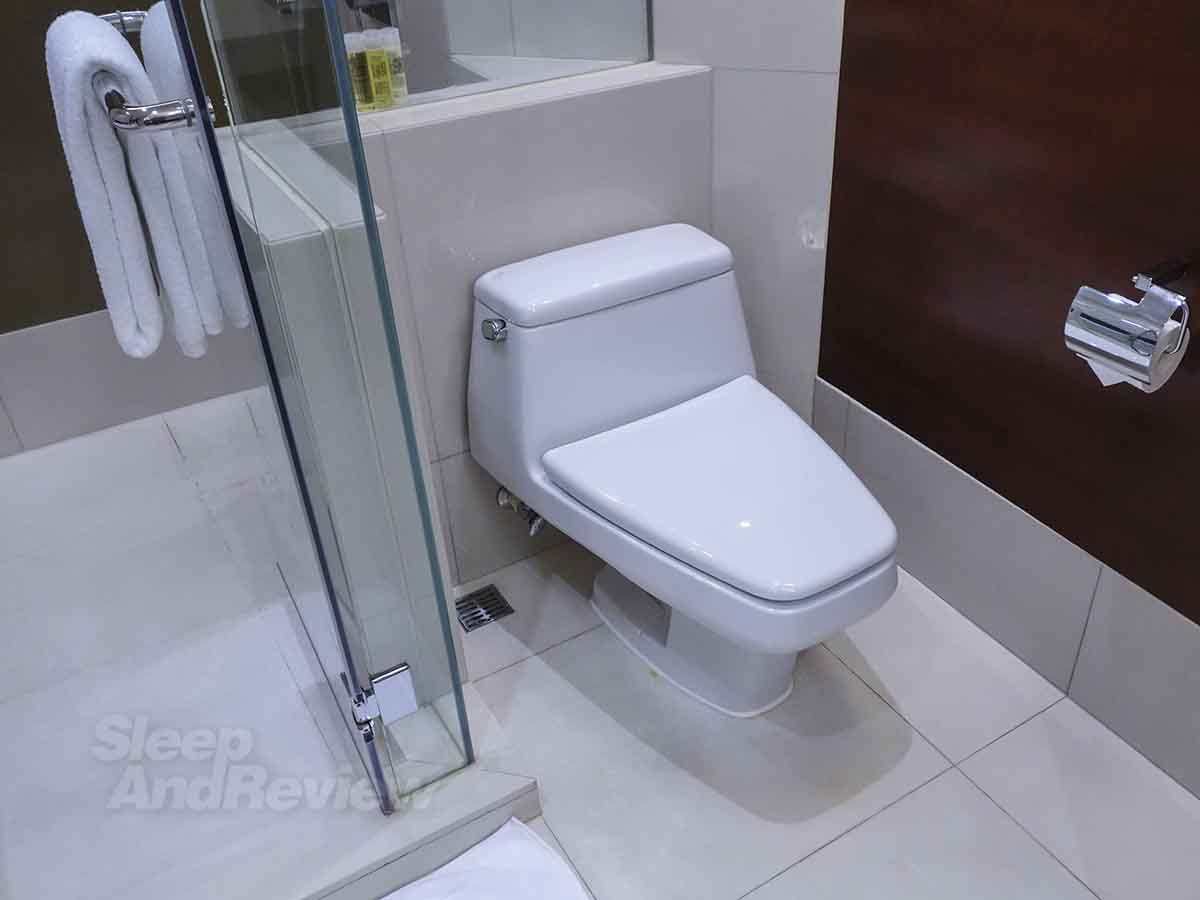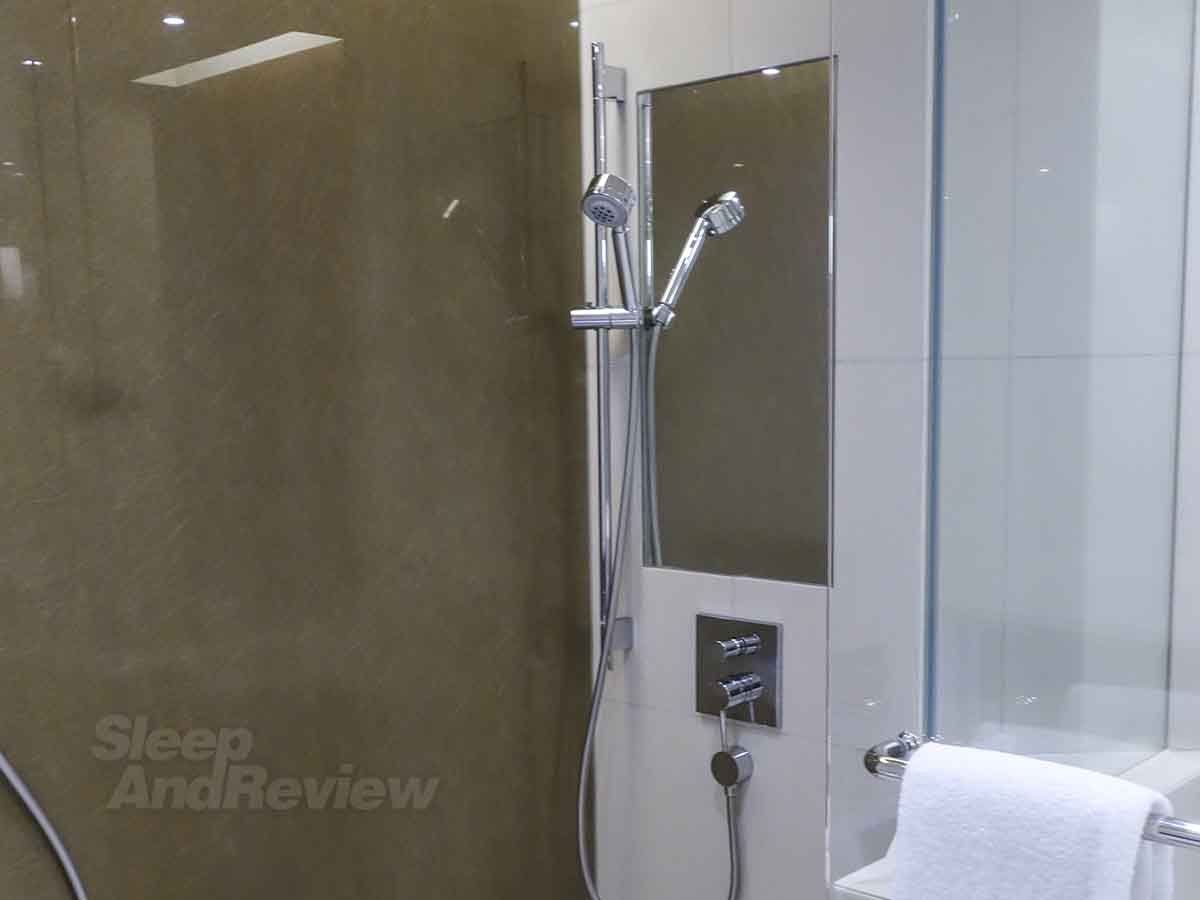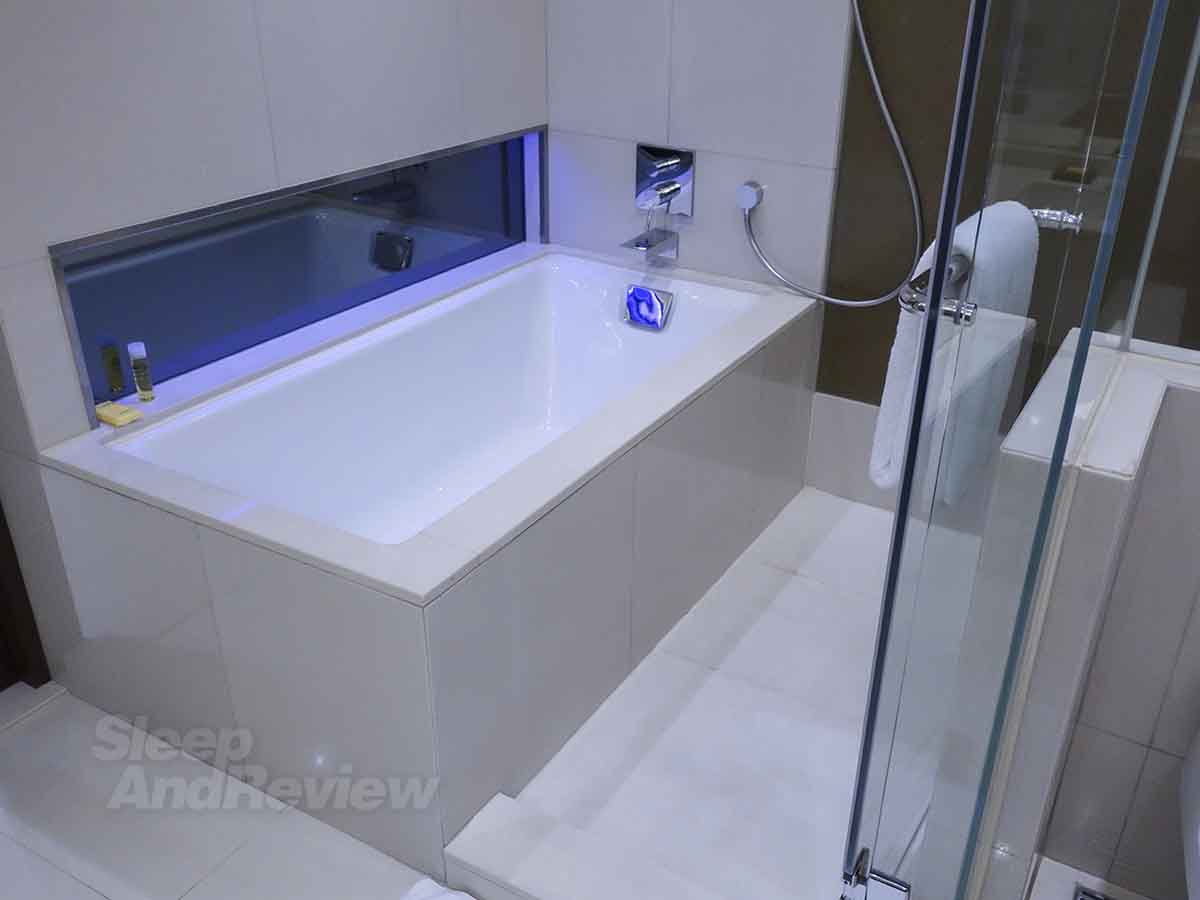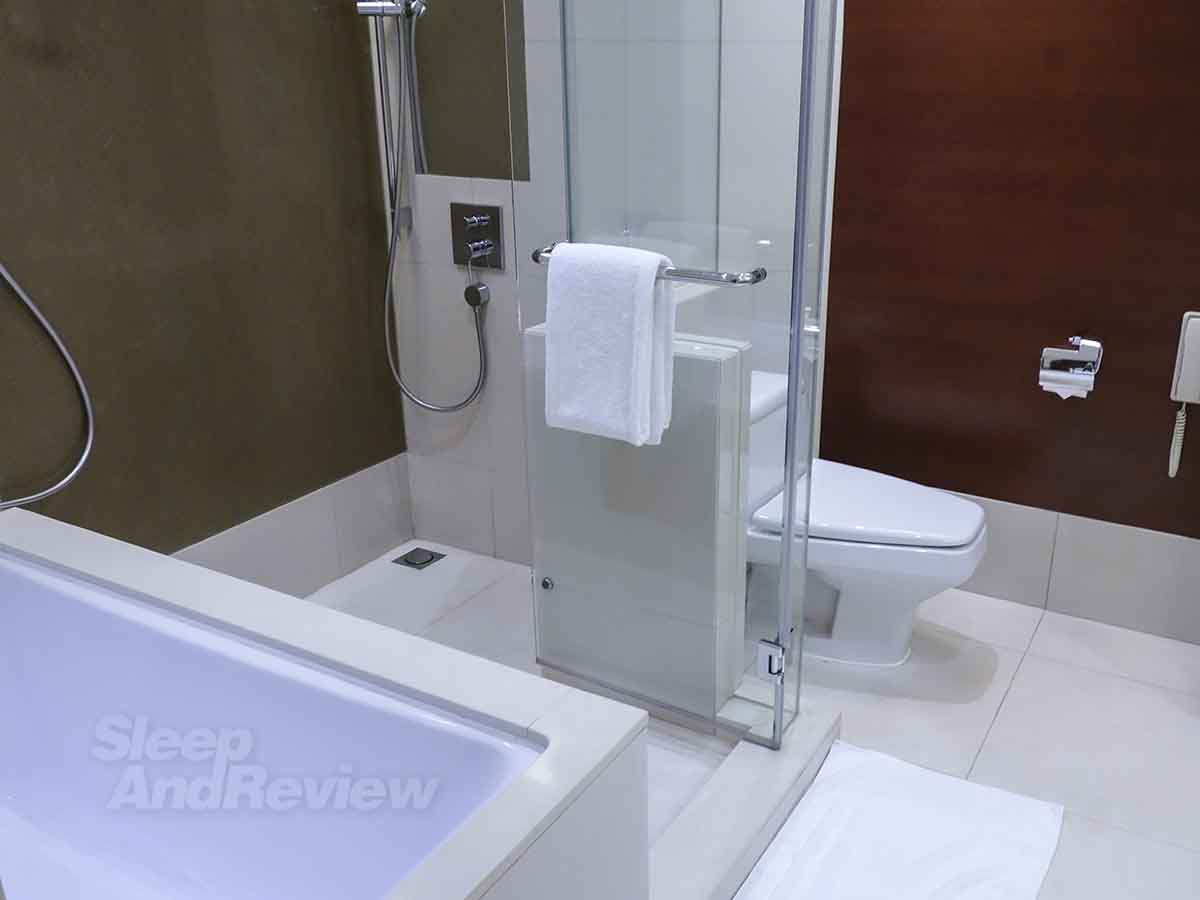 The view
The best thing (by far) about this room was the view. It was amazing! I literally spent hours during my stay here just watching everything from my window. The city of Hong Kong is downright beautiful, and having such a grand view of it was the icing on the cake.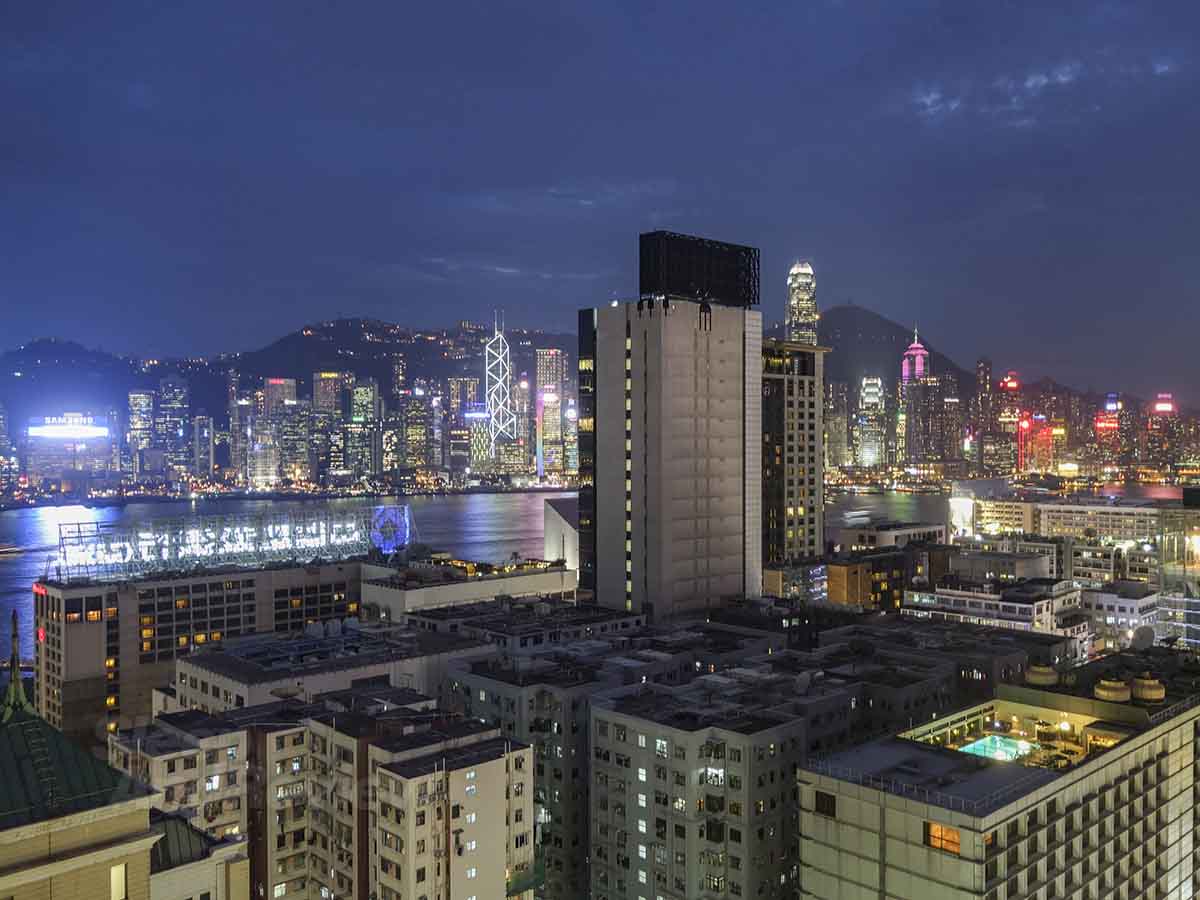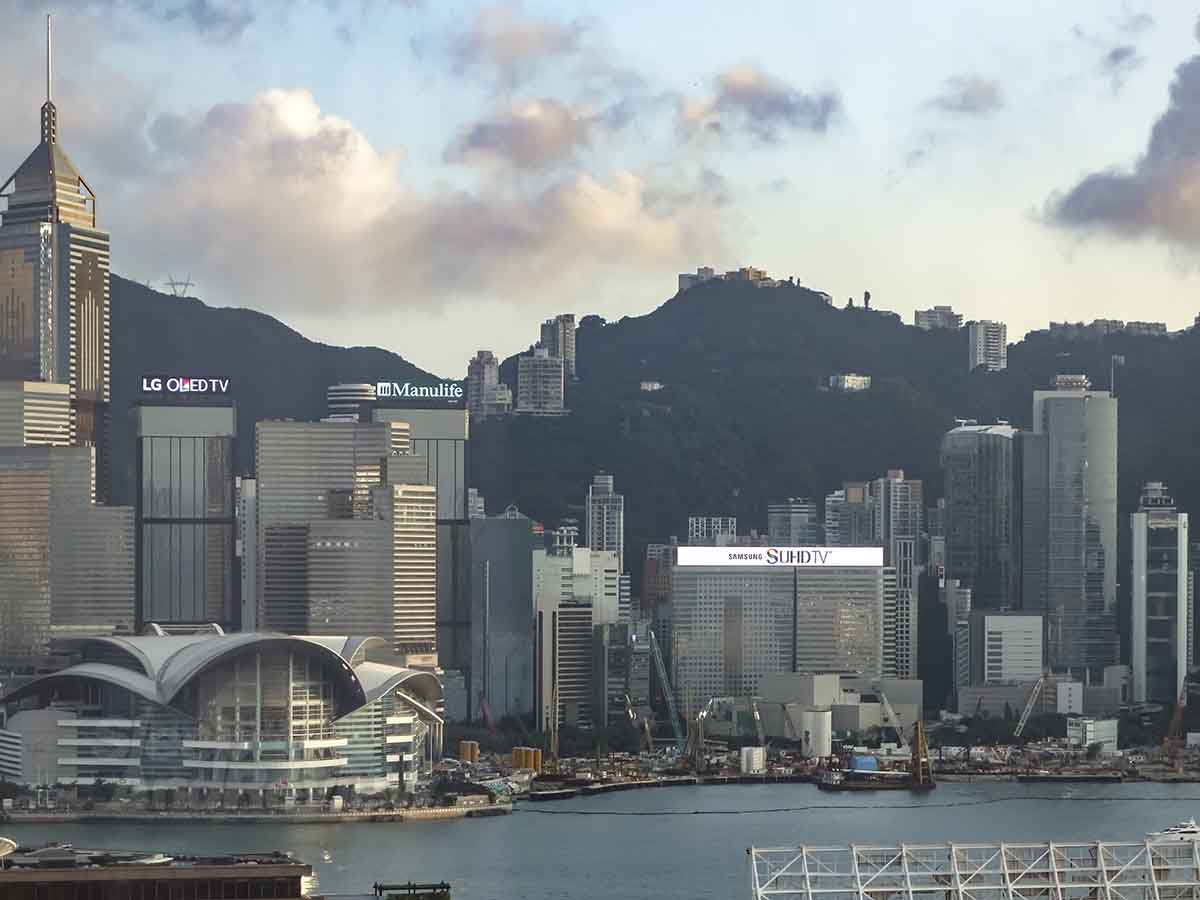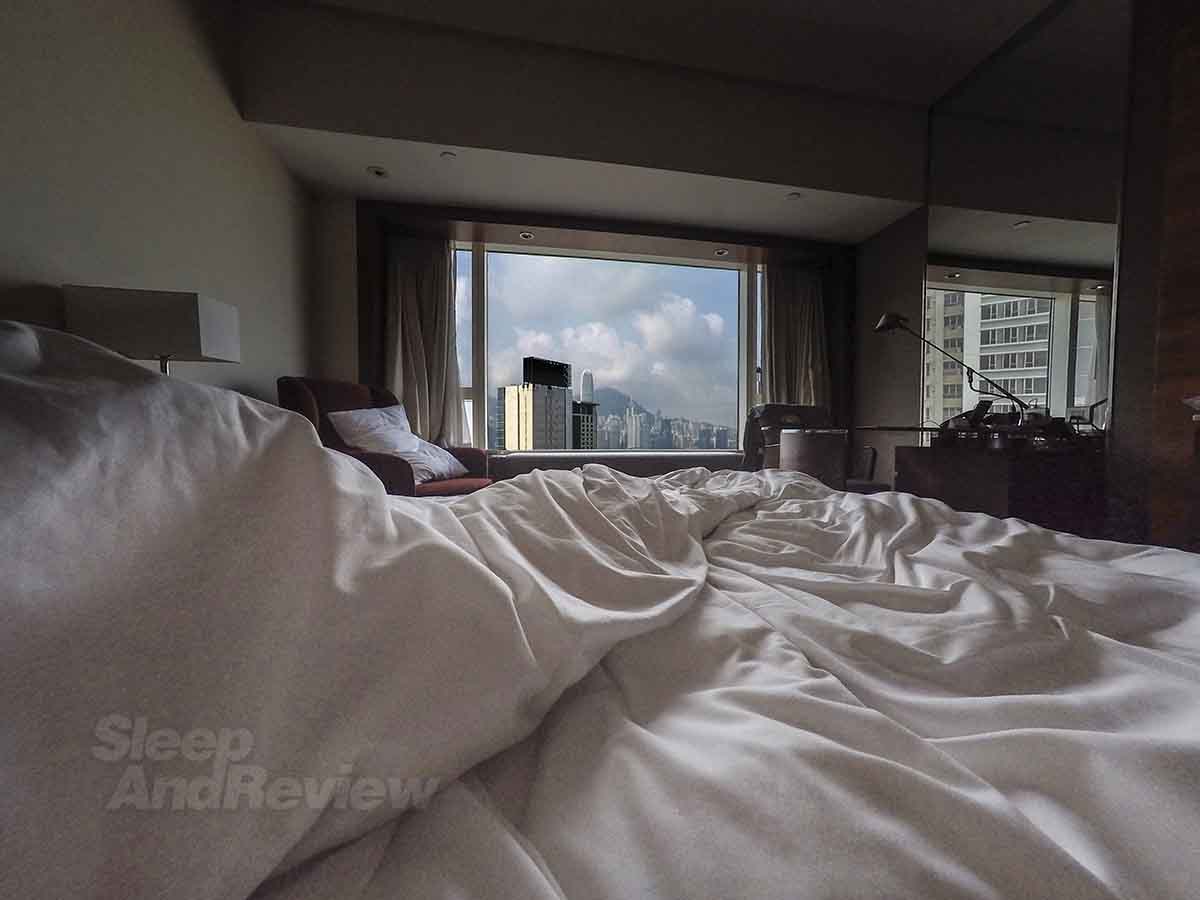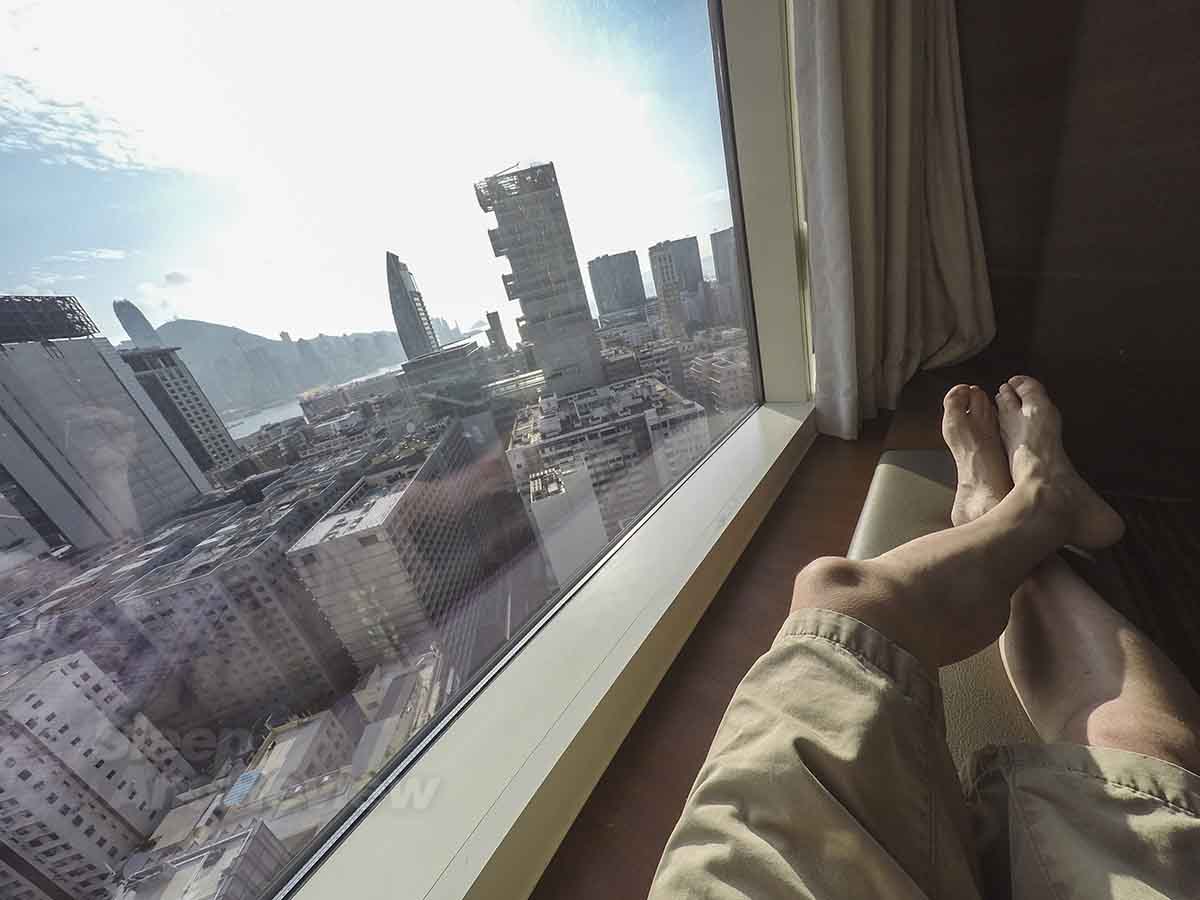 Restaurants and dining
Dining options in this Hyatt were quite good. I had breakfast in the main restaurant all three mornings, and the buffet was phenomenal. Not quite as good as the buffet in the Incheon Grand Hyatt in Seoul, but it was very extensive with many custom made-to-order options as well.
I didn't try this restaurant for lunch or dinner, but I have no reason to believe that it wouldn't be just as good.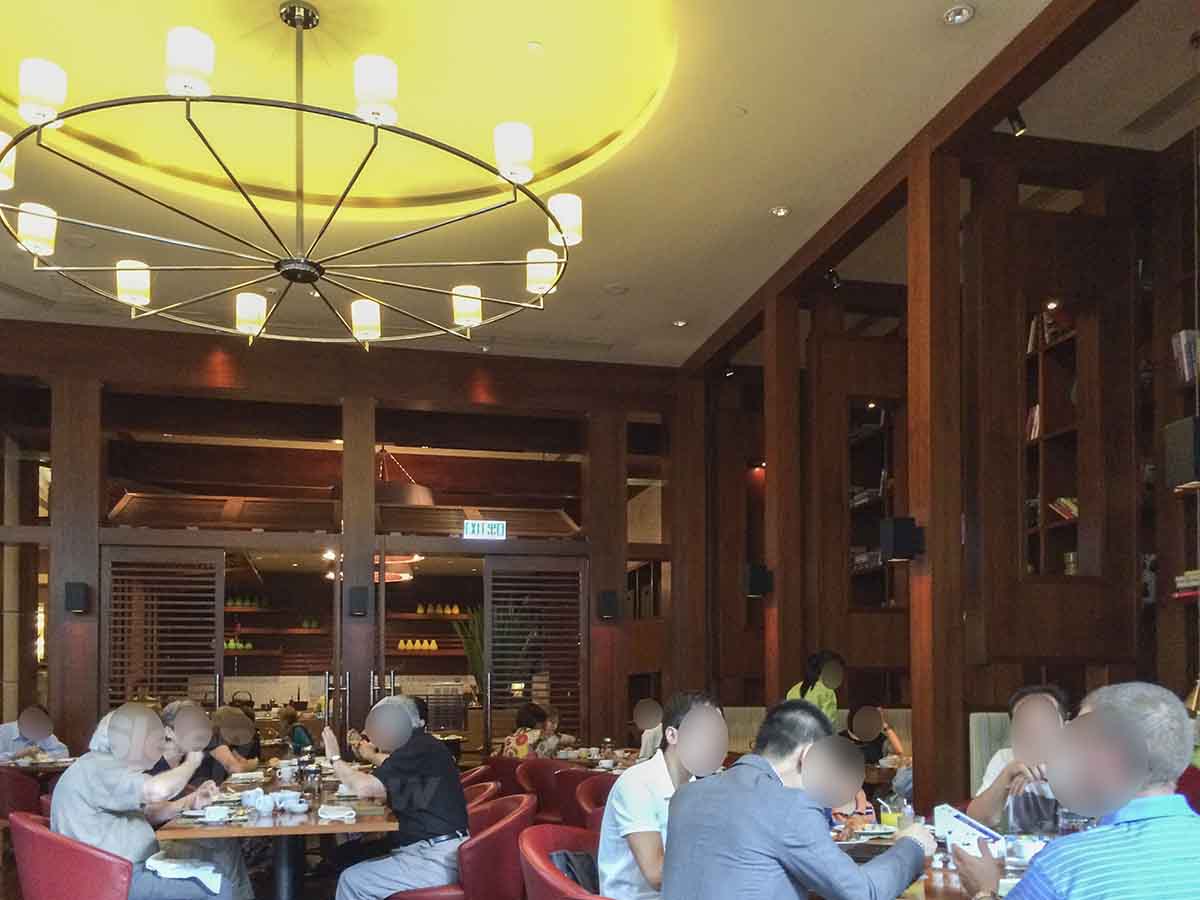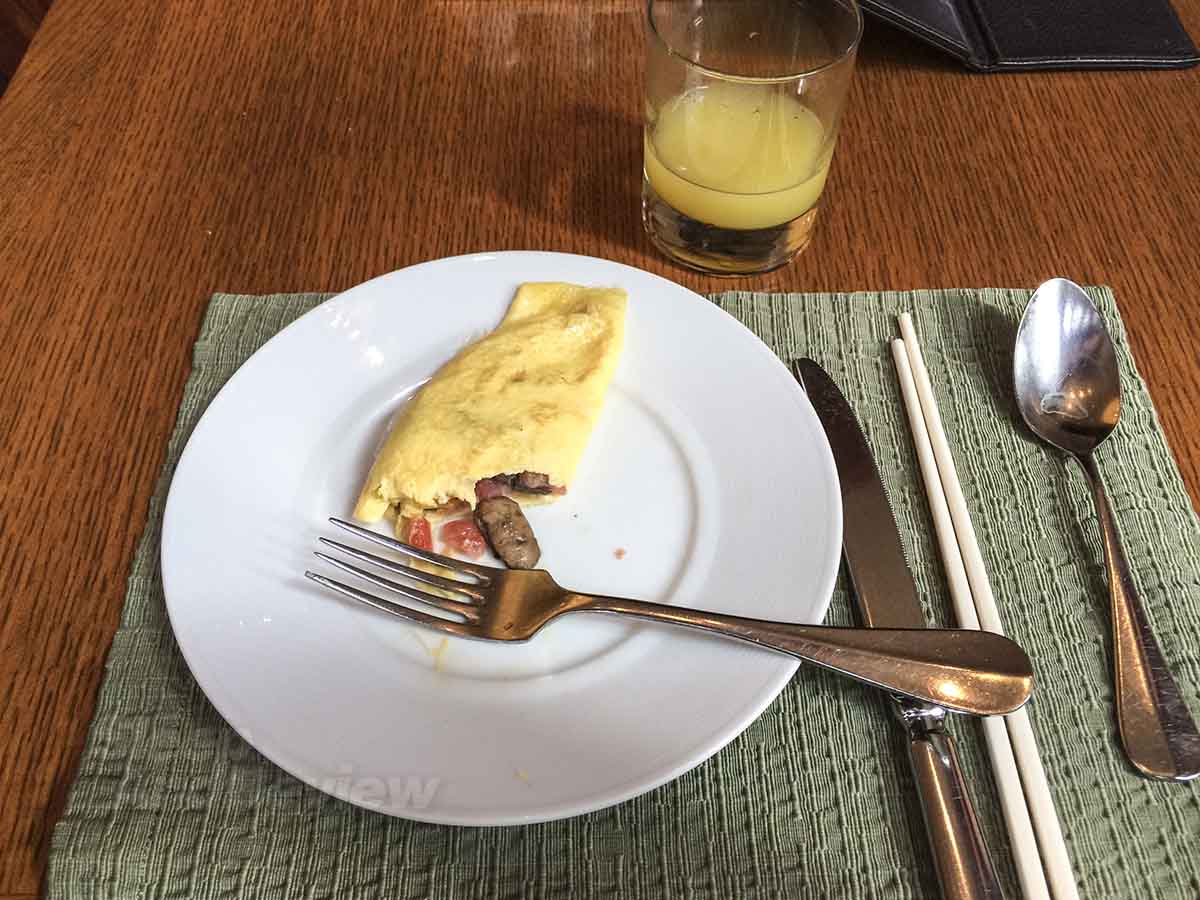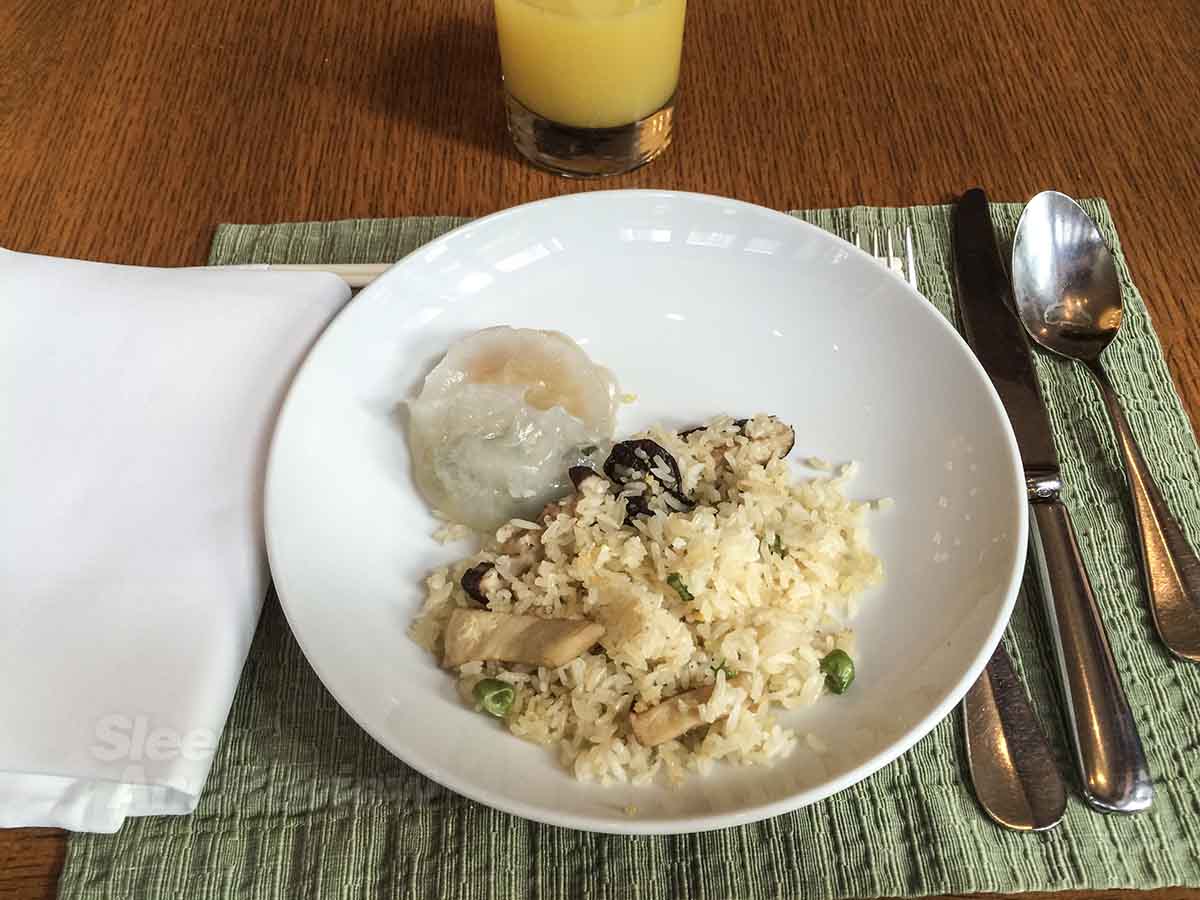 Room service
I ordered room service for two of my three nights here, and both times I was presented with a high-quality meal in less than 25 minutes. Unfortunately, I only enjoyed one of them. The first night I ordered some sort of crusted beef dish, but it ended up being much too spicy for my tastes. I'm a weakling when it comes to hot food, and I had a lot of difficulty eating it.
It was perfectly fine otherwise – it was of very high quality so I ate as much as I could. The second night made up for it – it was a non-spicy prawn dish that very delicious. Overall, I quite enjoyed in-room dining experience, but it's just too bad that it's so darn expensive! But hey, I was on vacation…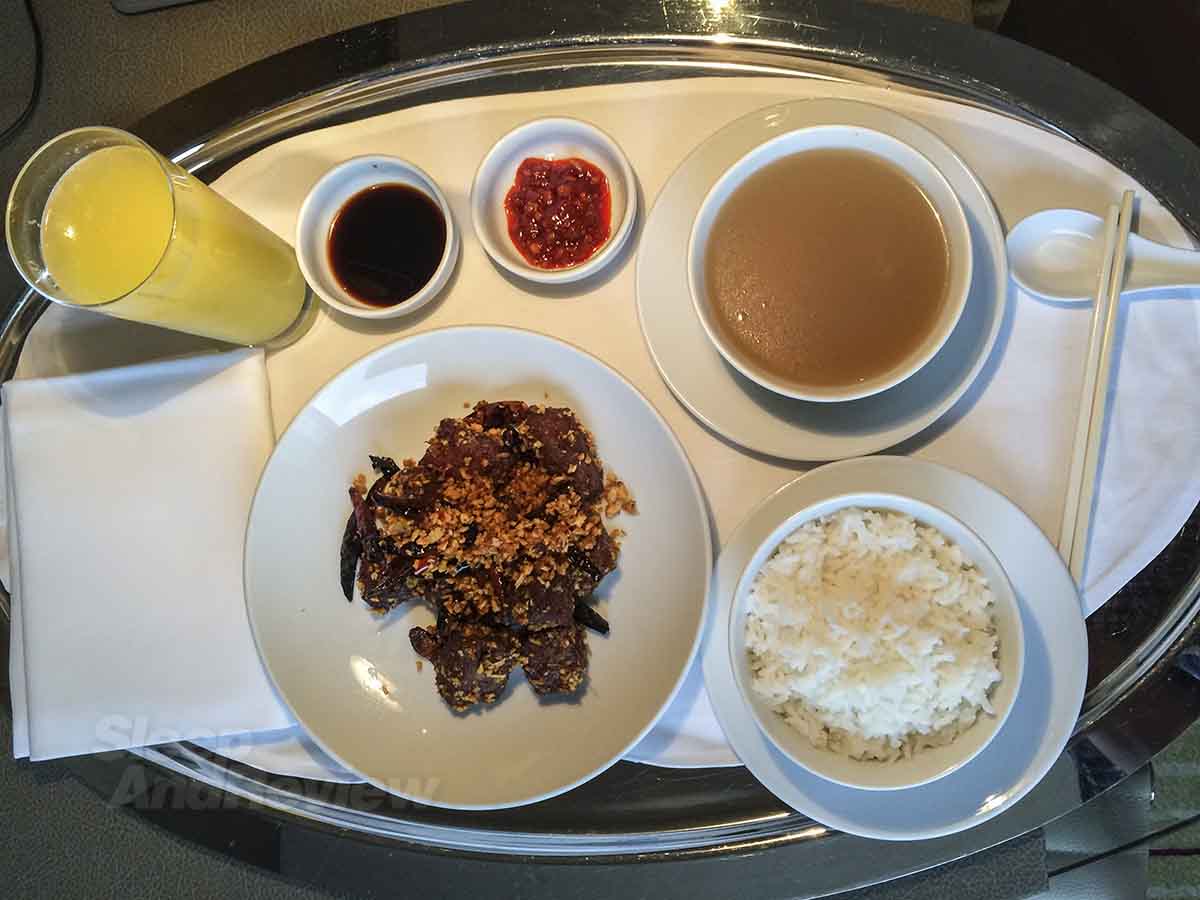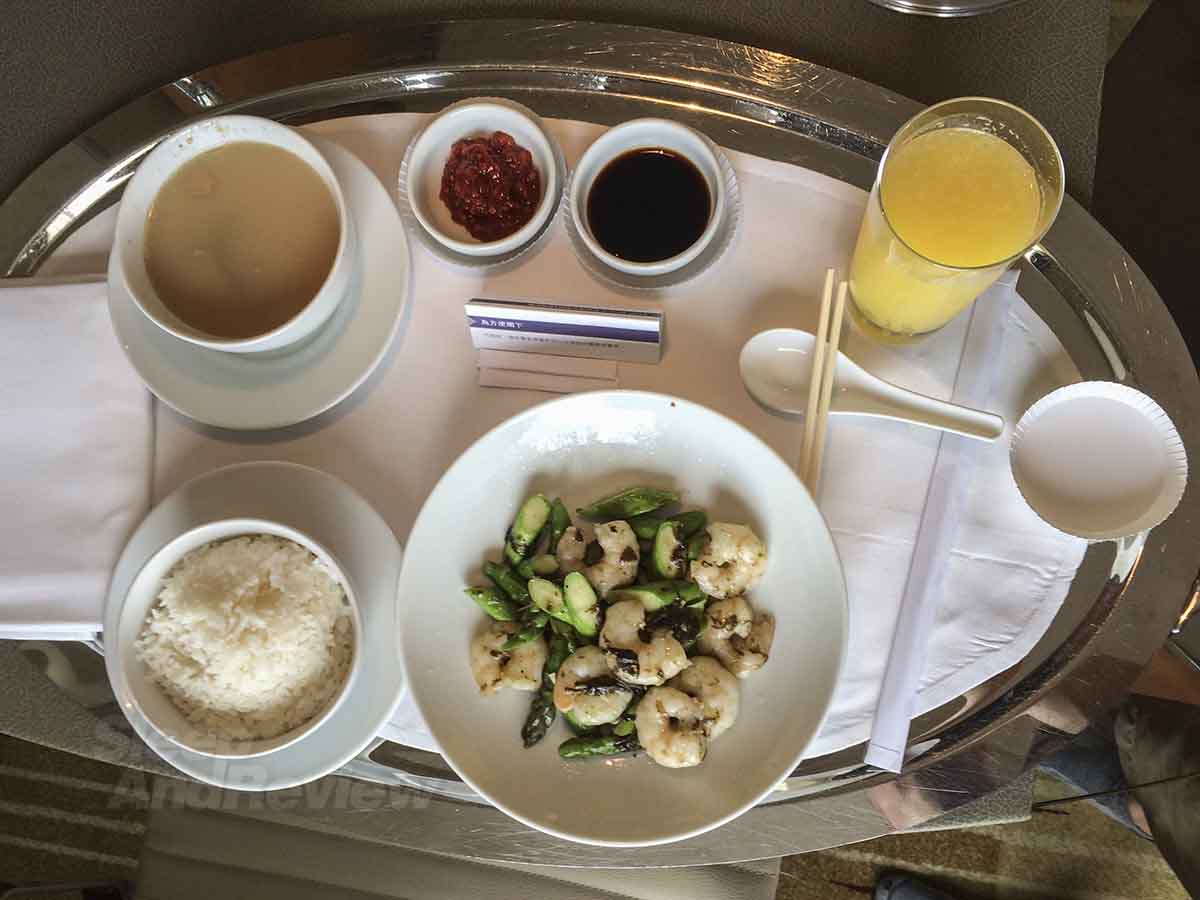 Final thoughts
When it comes right down to it, the Hyatt Regency in Tsim Sha Tsui is a fantastic place to call home for a few days. It's location is perfect, the staff is helpful and friendly, and the dining options are great. If it weren't for my curiosity to try other hotels, I wouldn't hesitate to stay there again on my next trip to Hong Kong.