Having been to Hong Kong many times over the past 20 years, I already knew that the Sheraton Hotel and Towers would be a decent option for my most recent visit. It looks great on the outside (and the location is excellent), so how bad could it really be?
A full review of my 2 night stay at the Sheraton Hotel and Towers in Hong Kong
Once I saw that this property was available during the days that I would be in Hong Kong, it was a no-brainer to book it. This hotel just happens to be right on the water overlooking that beautiful skyline and all the mesmerizing activity happening in Victoria Harbour. Hotel locations don't get much better than this!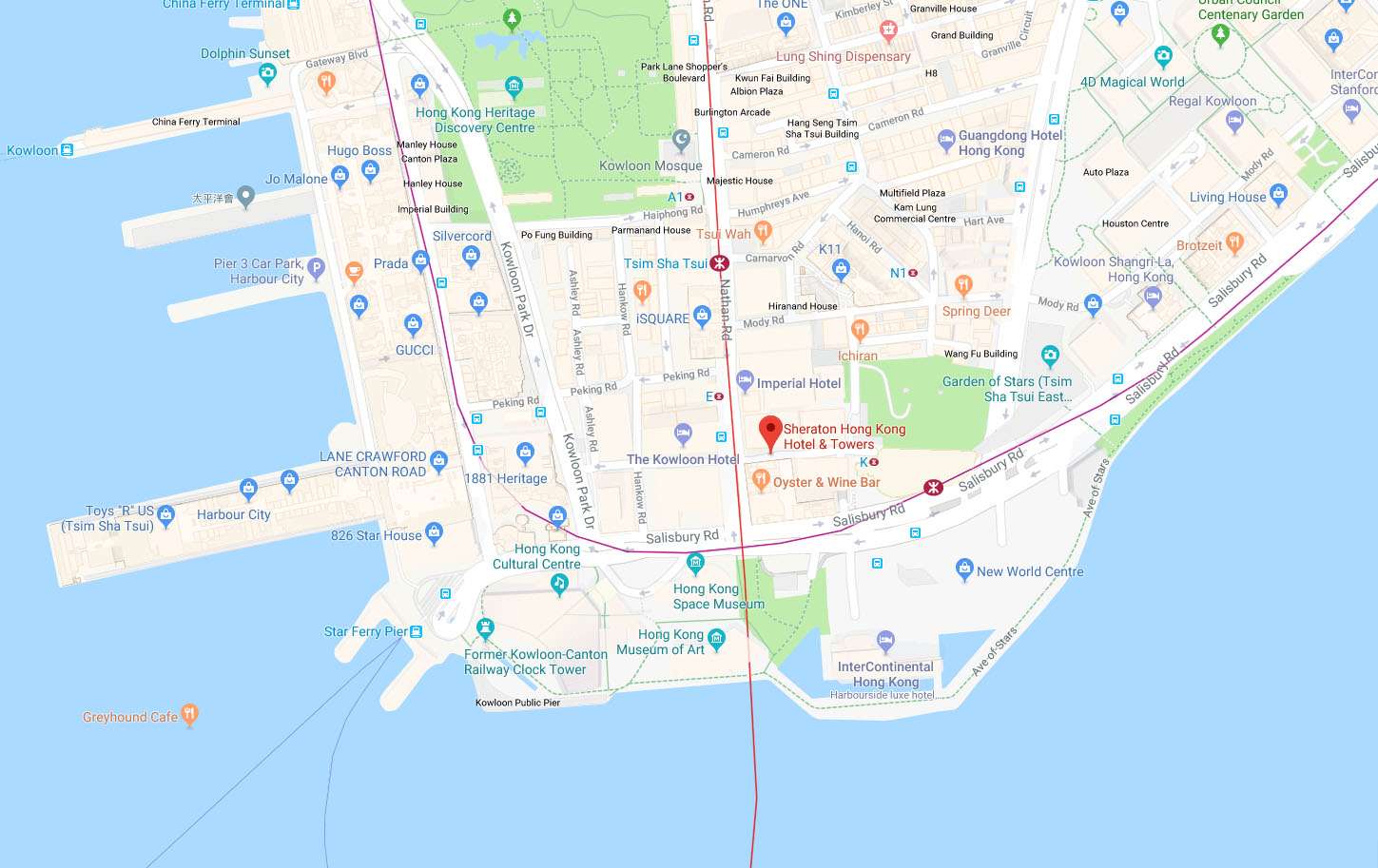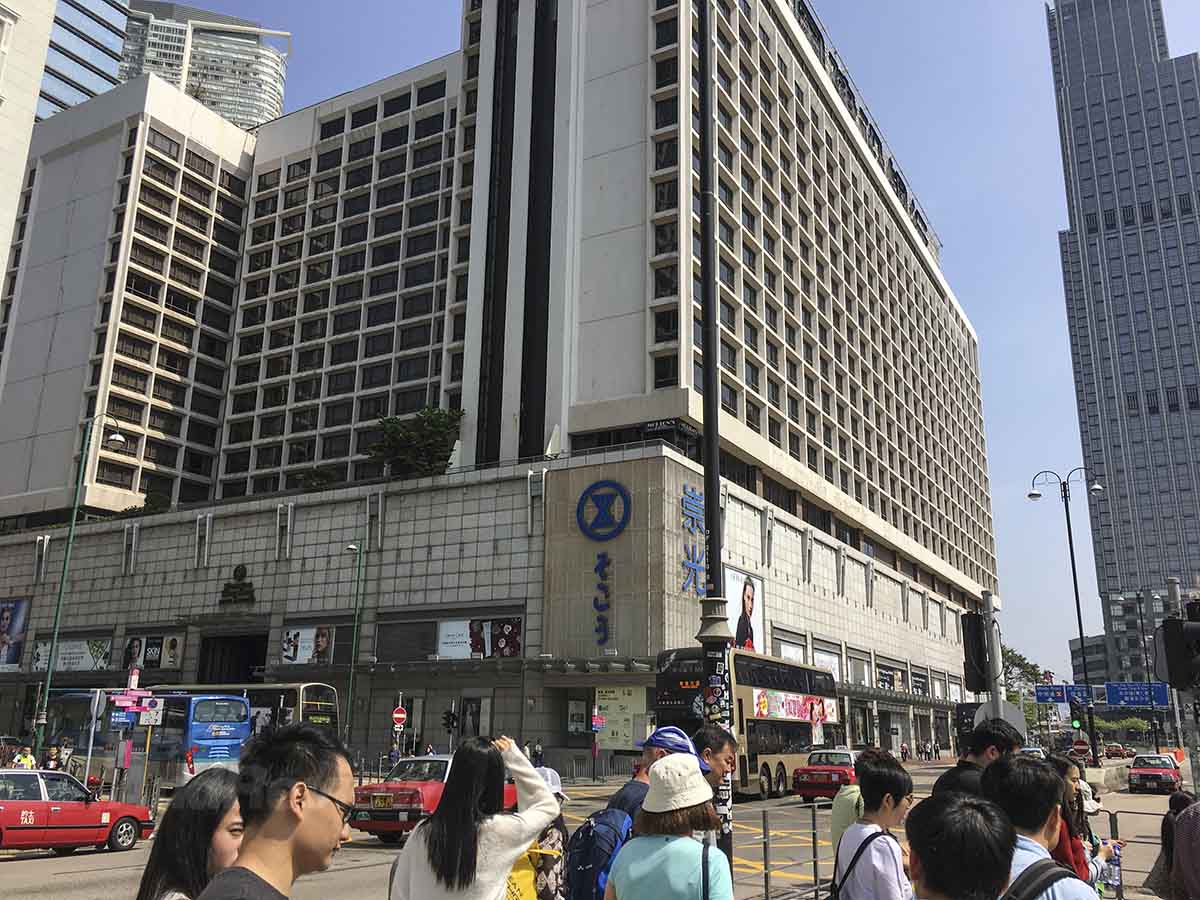 I didn't think for a minute that this hotel would be a bad choice, mostly because I'm very familiar with the area and I knew it was in a prime spot right in the middle of everything. The room that I booked was advertised as having a "harbor view", so it wasn't hard for me to imagine that I would have one hell of a view. That was the hope anyway…
Checking in
My first impressions weren't all that great quite honestly. The main lobby was kind of dark and dated looking (but still much nicer than the JFK Airport Sheraton I recently stayed at), which wasn't what I was expecting at all – especially for a major hotel located right on the water such as this. It was clean and nice though, and I was happy as hell to finally be in Hong Kong after a long flight, so I didn't dwell on the negatives.
There were plenty of positives to focus on instead, most importantly being very friendly staff who checked me in quickly without skipping a beat.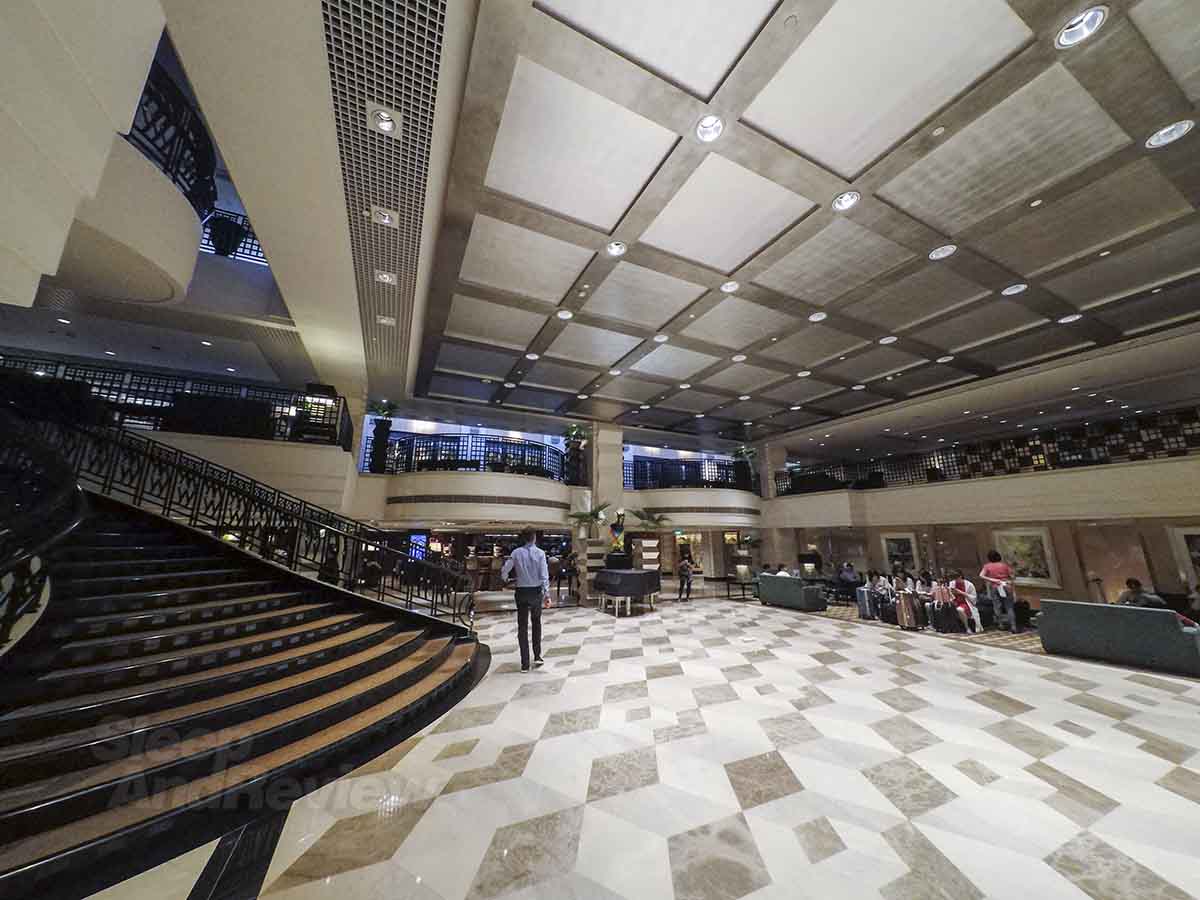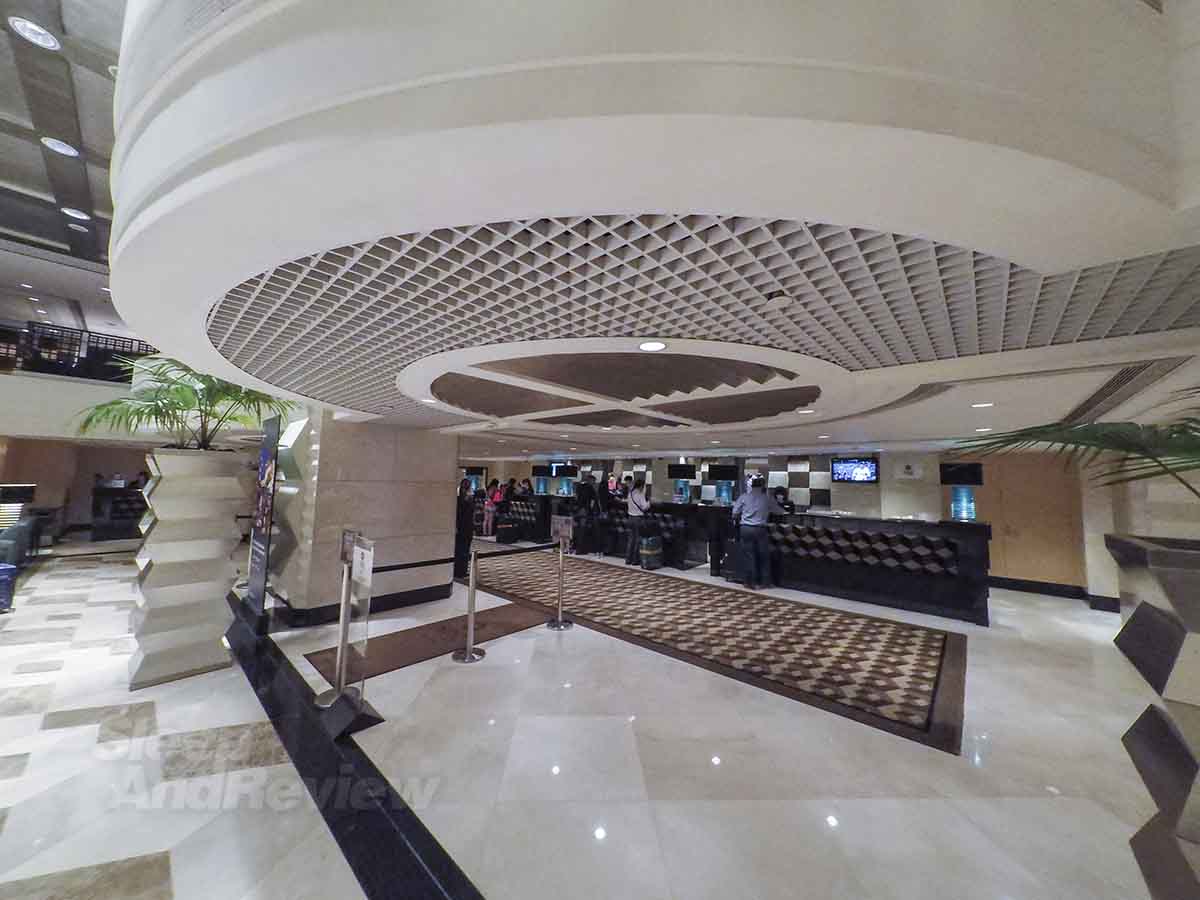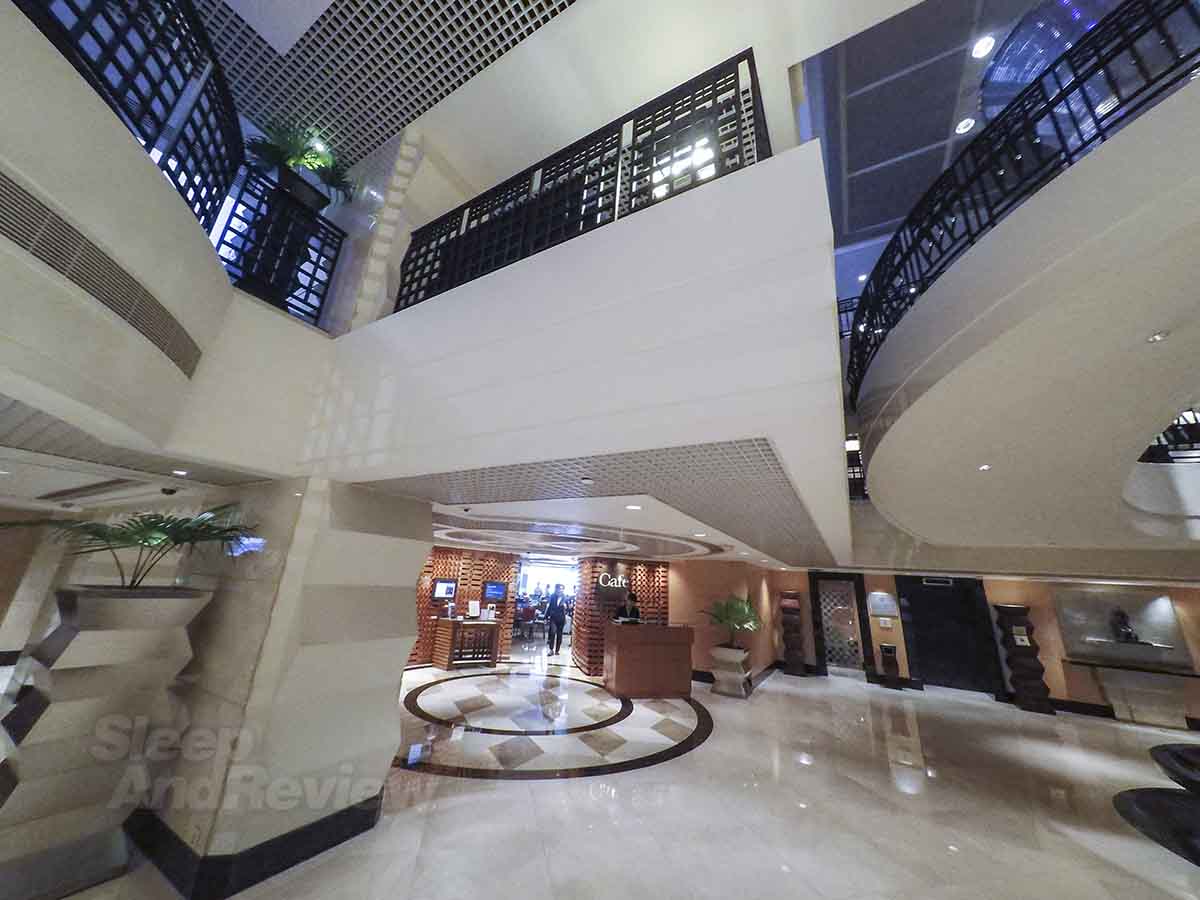 Room overview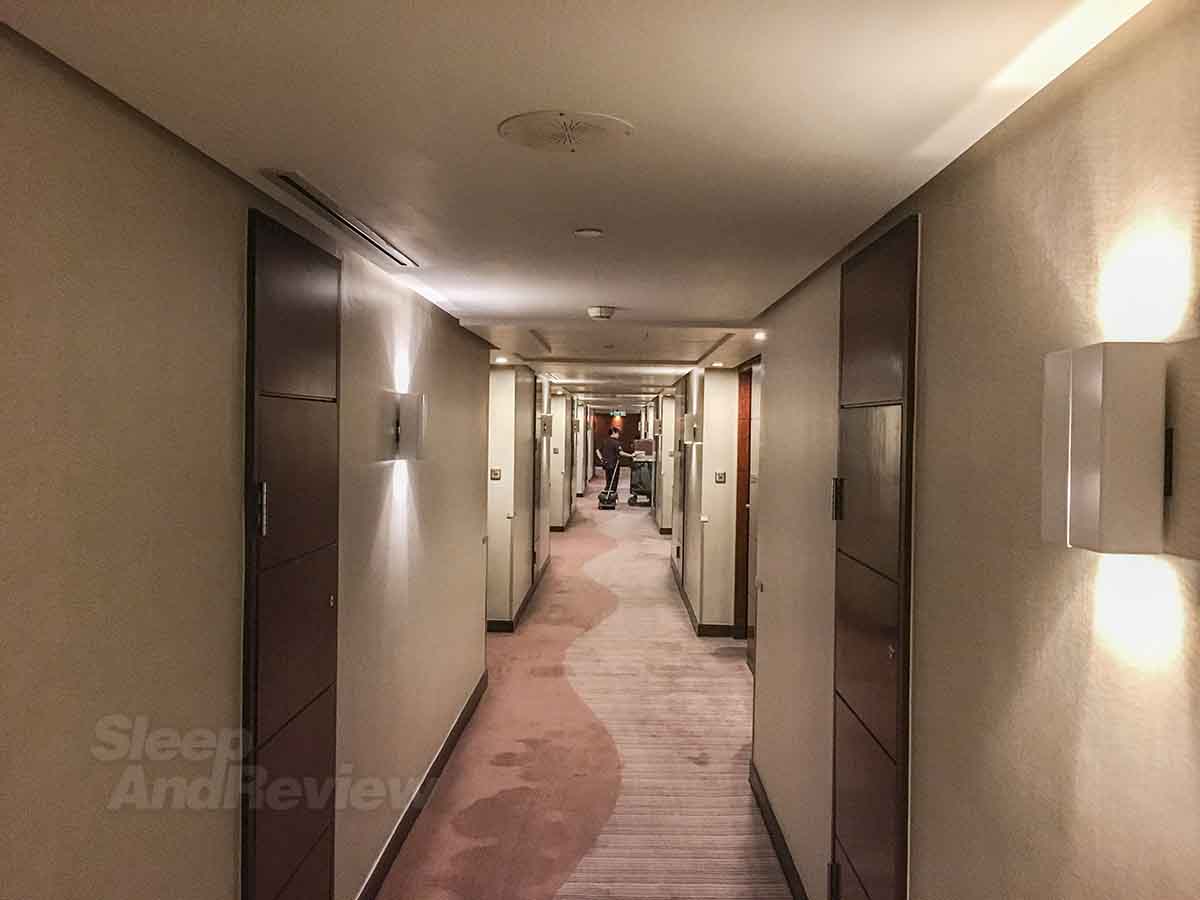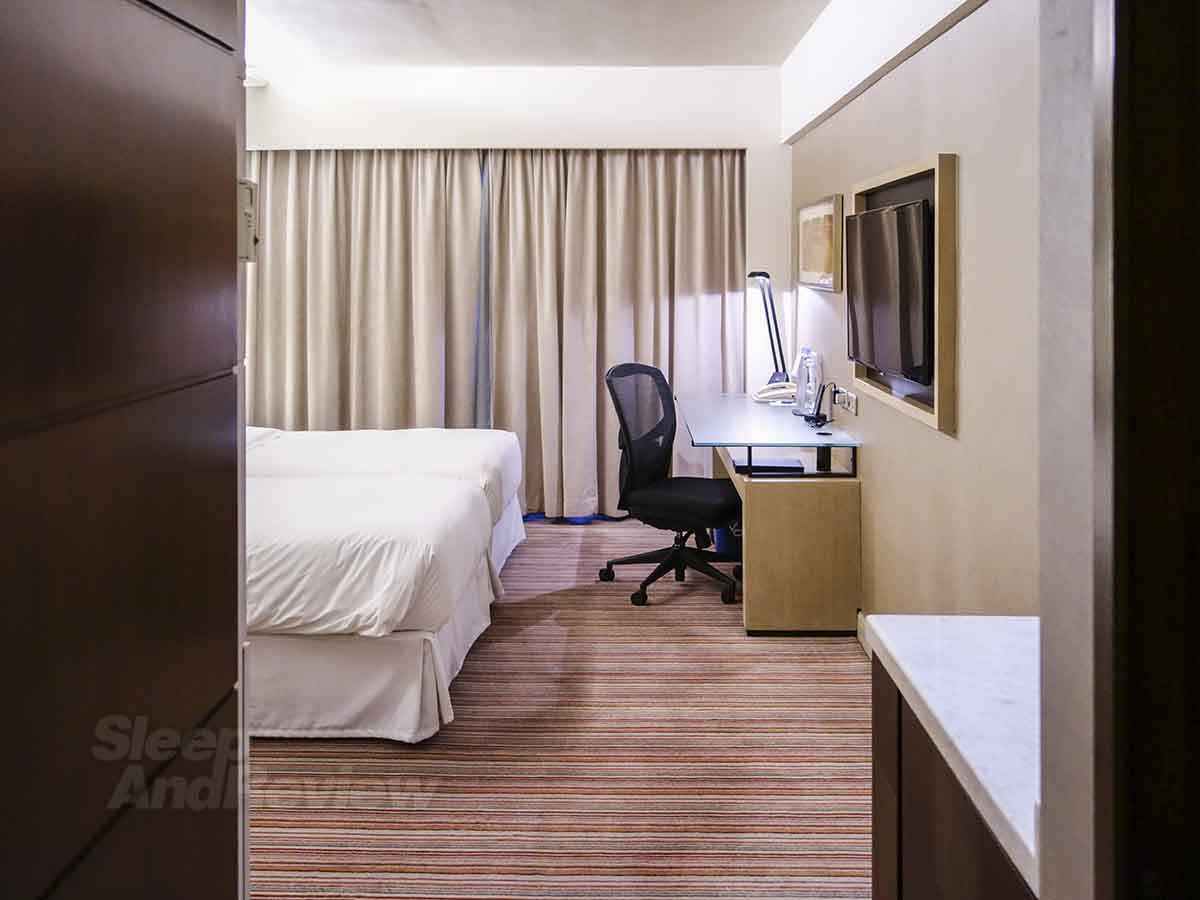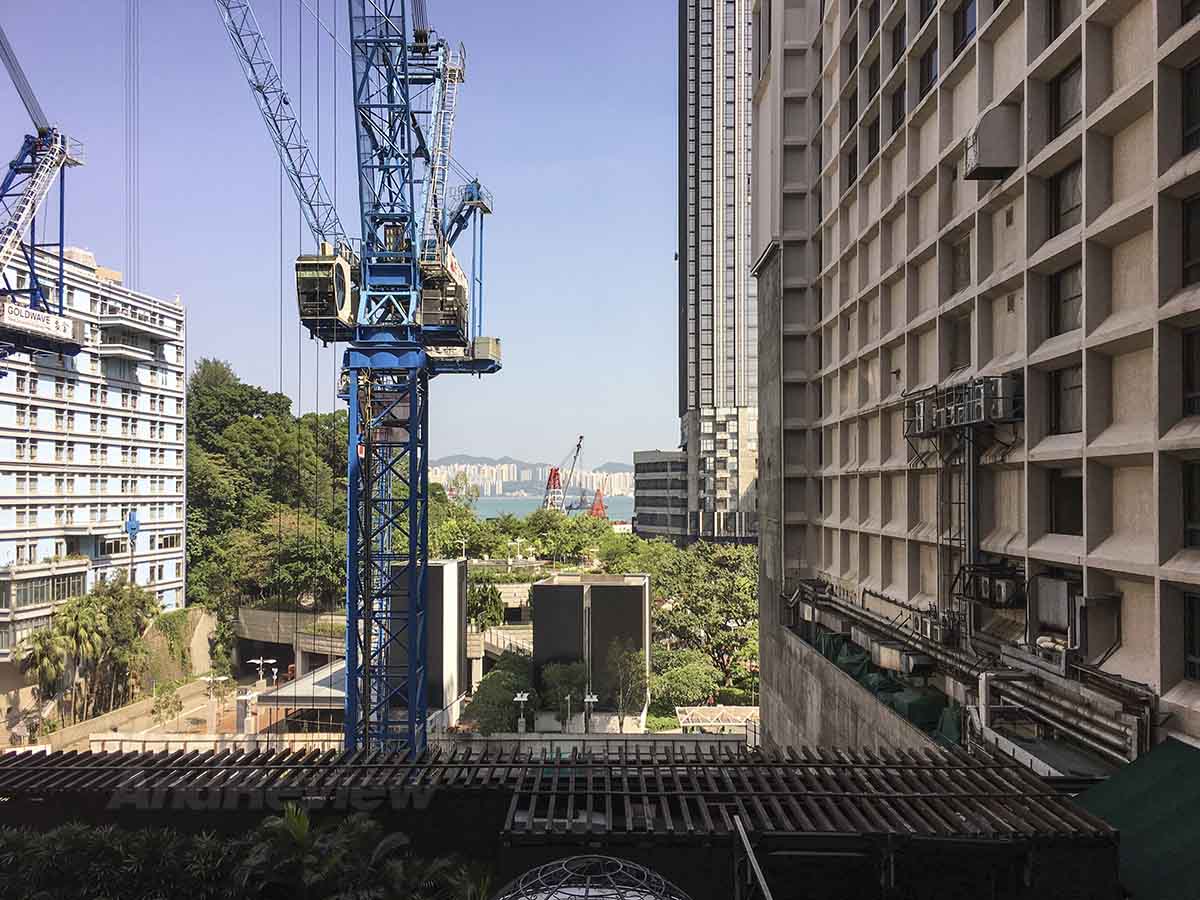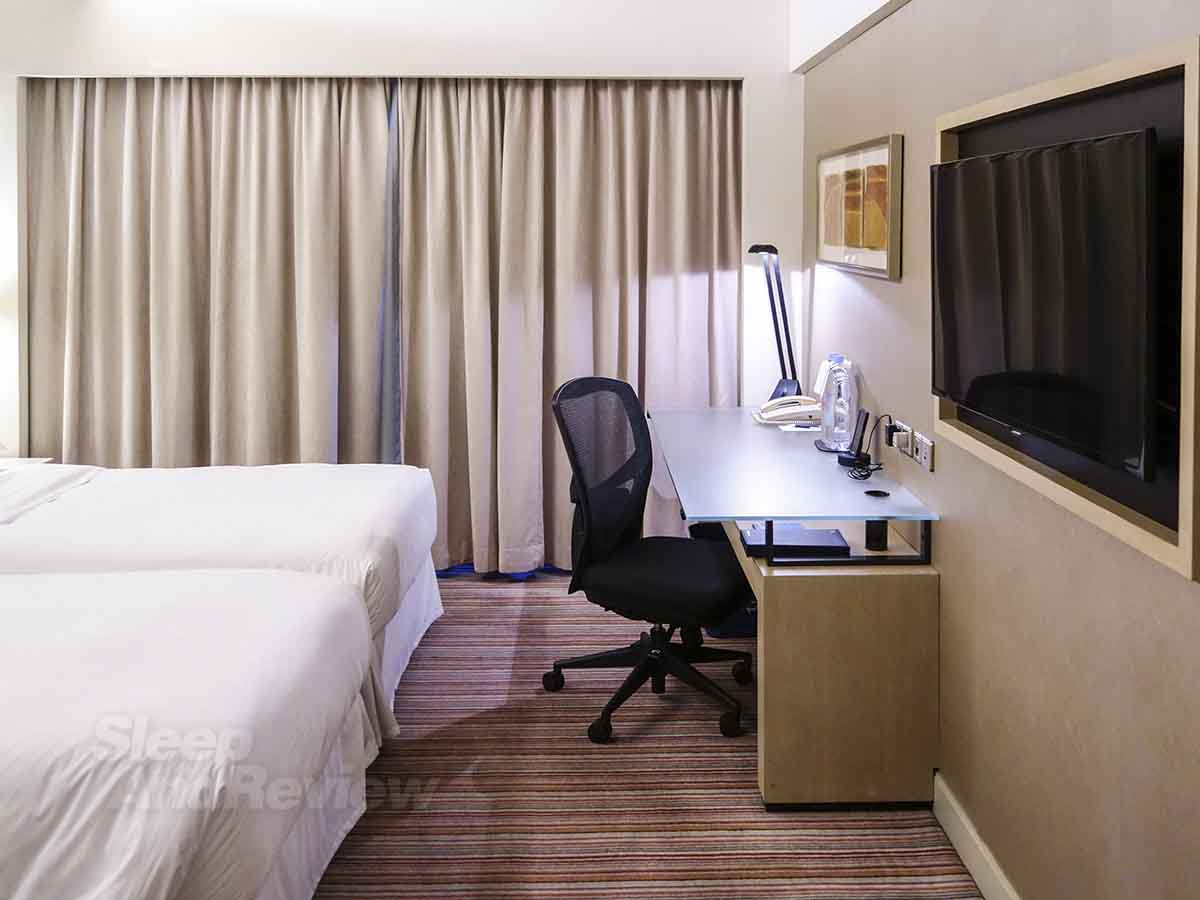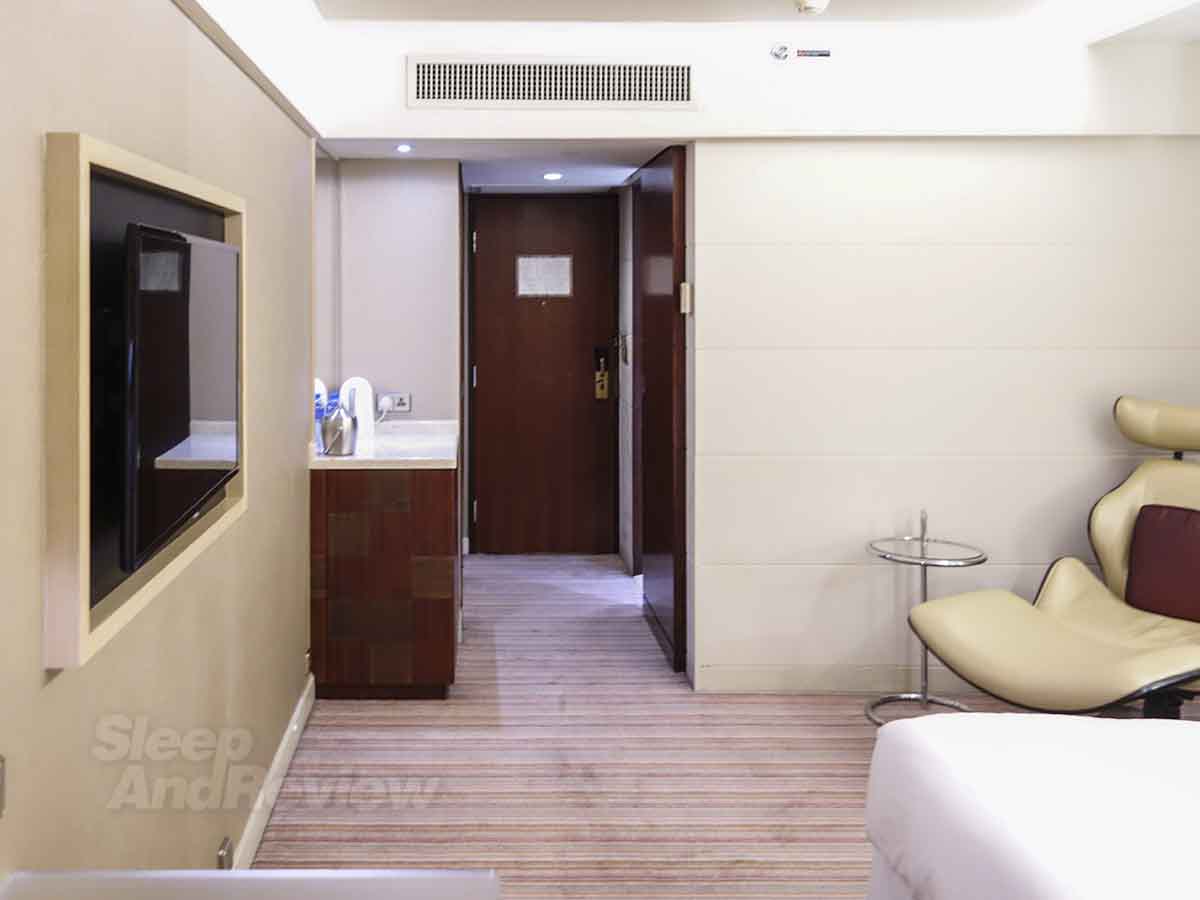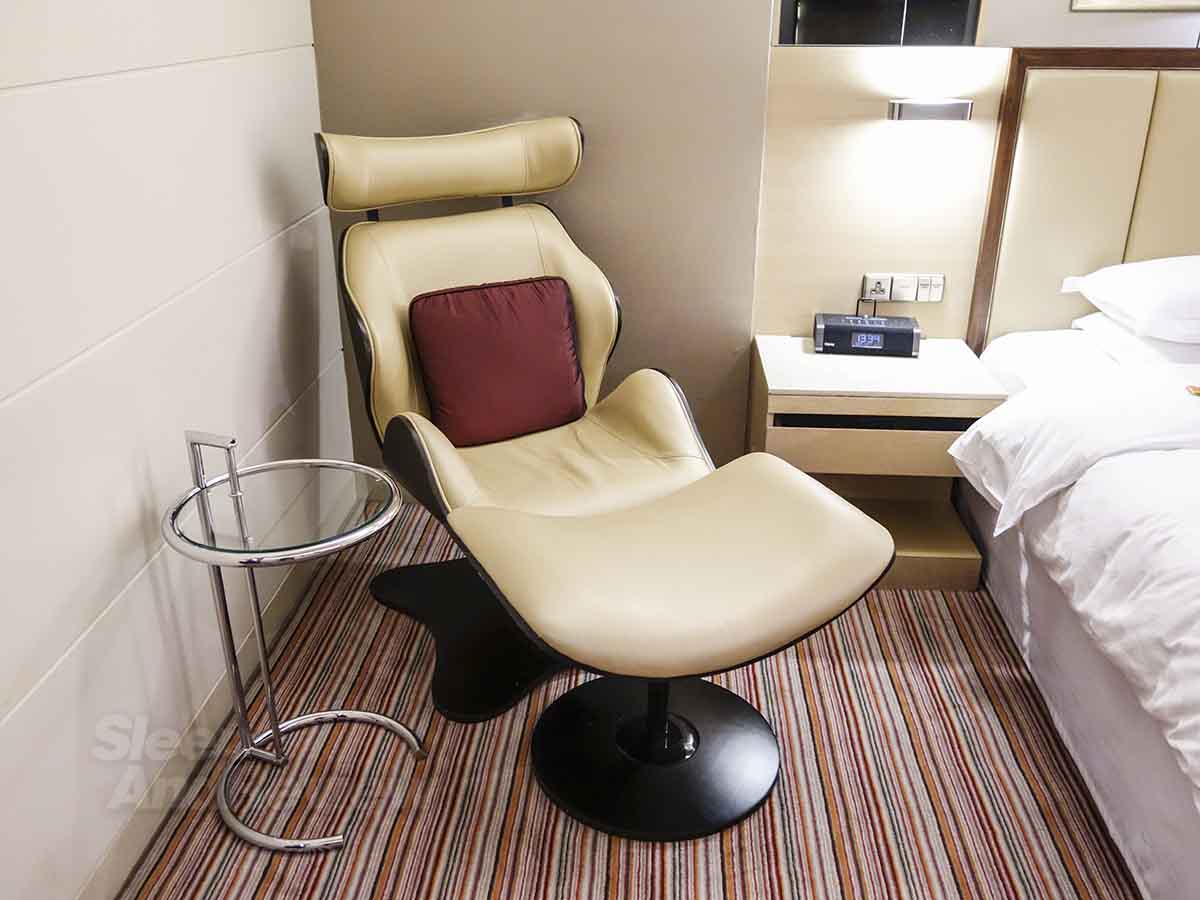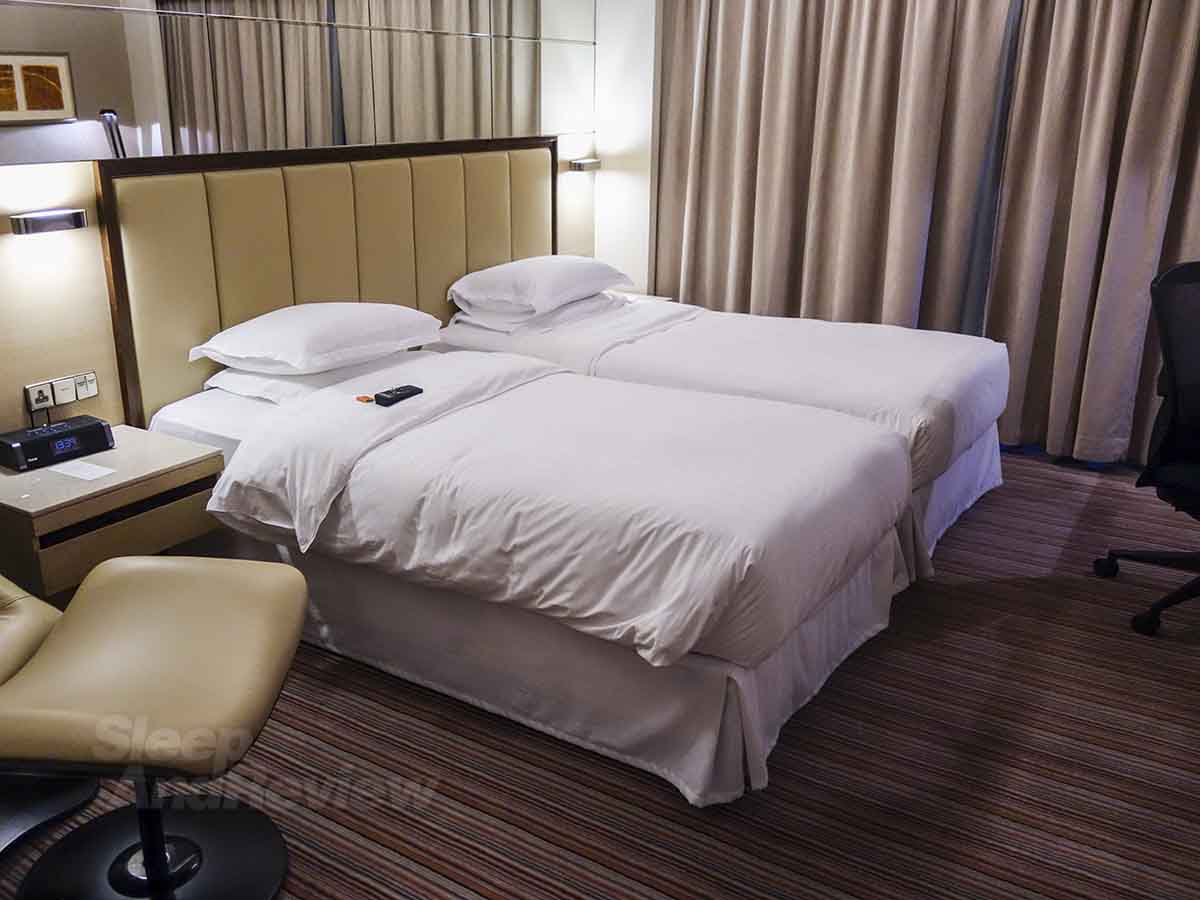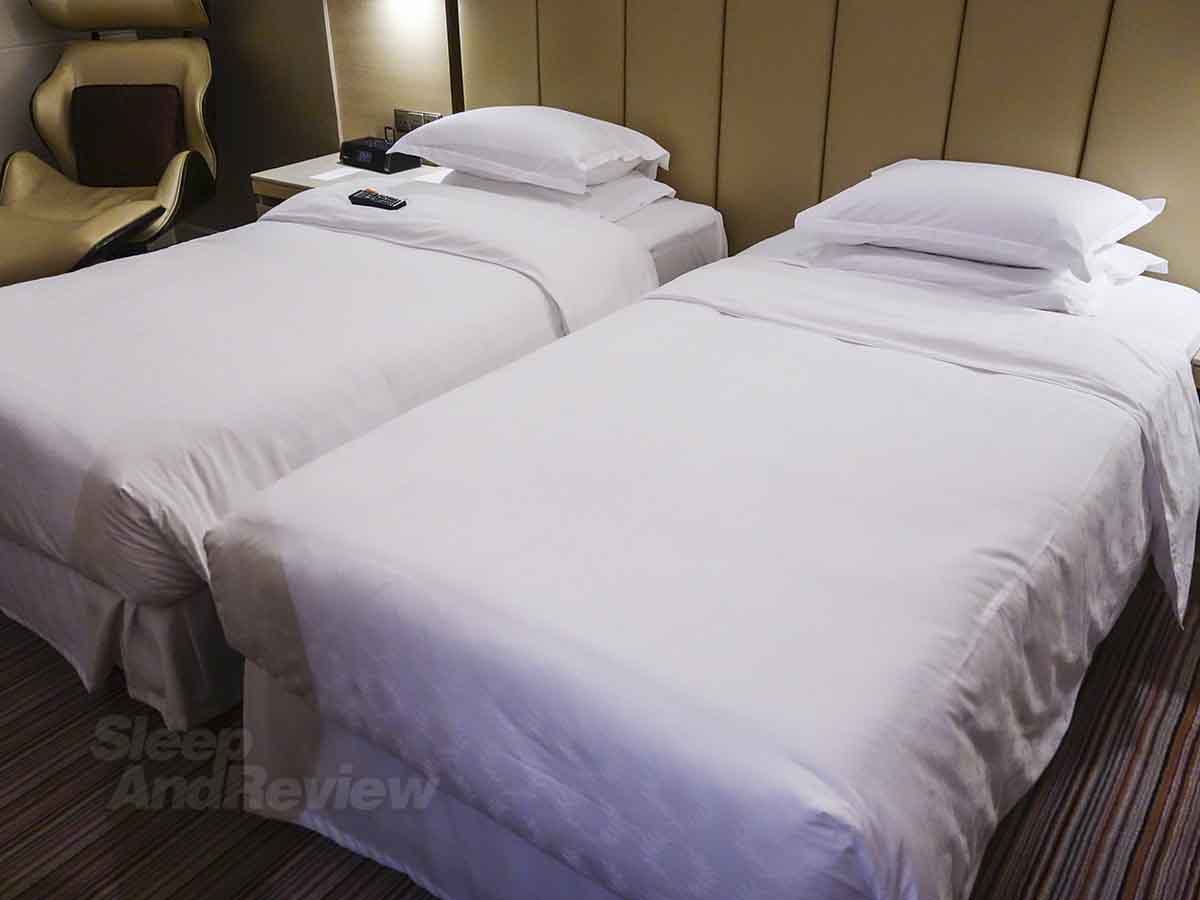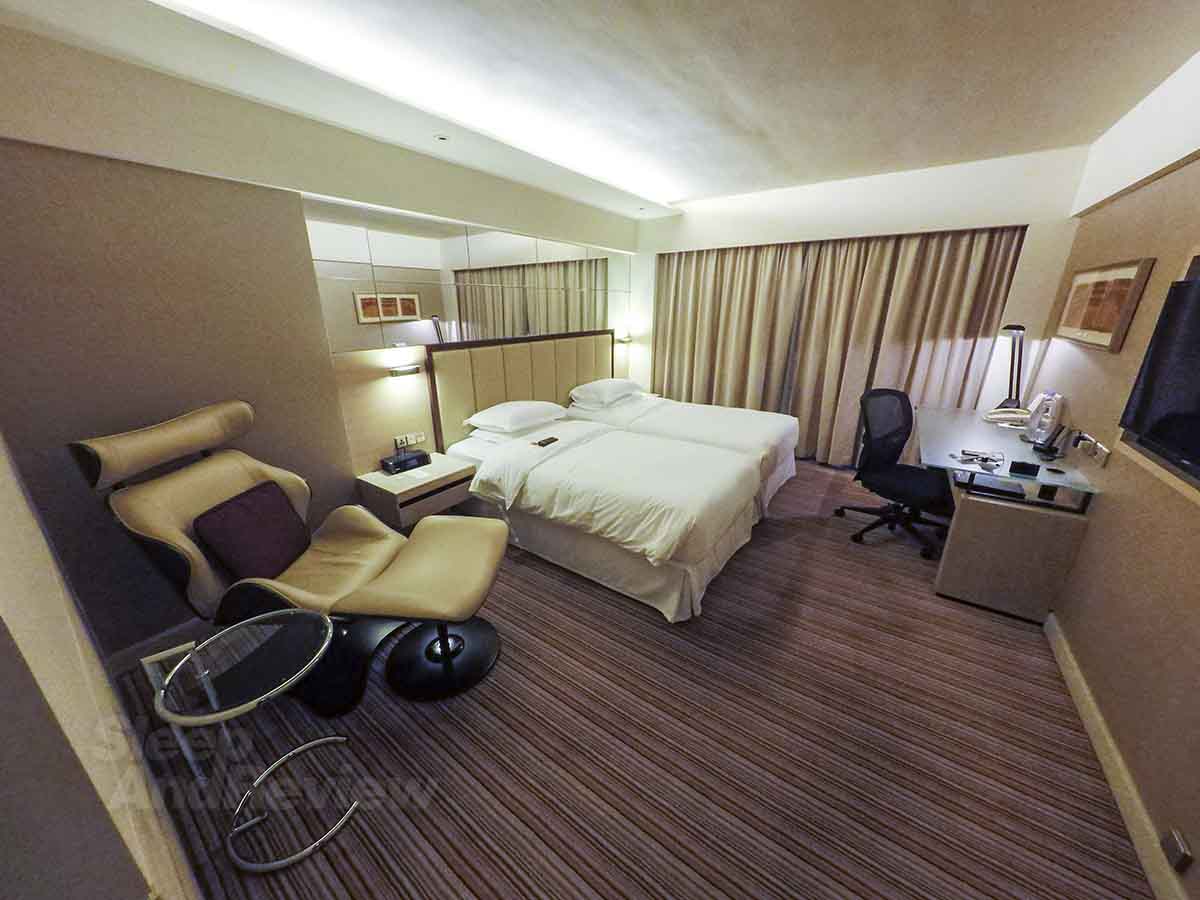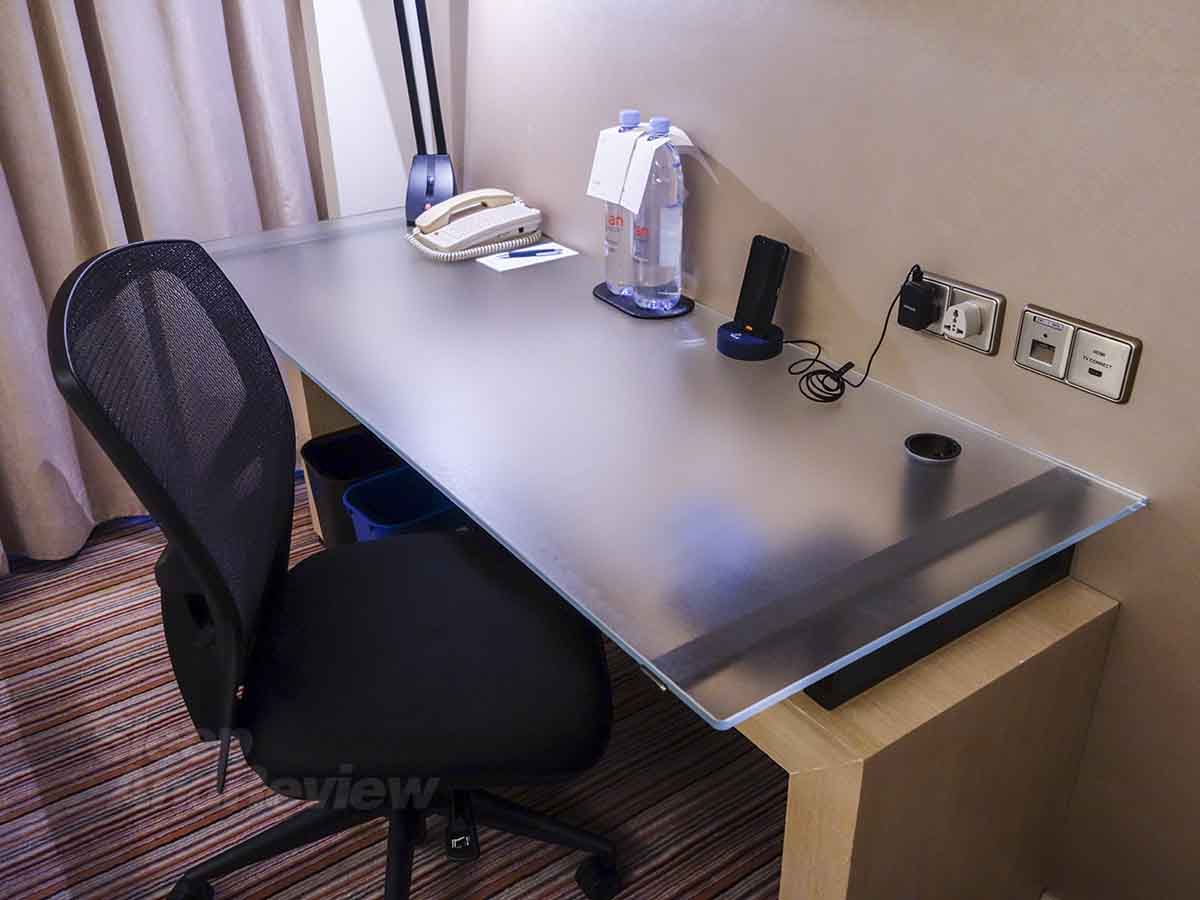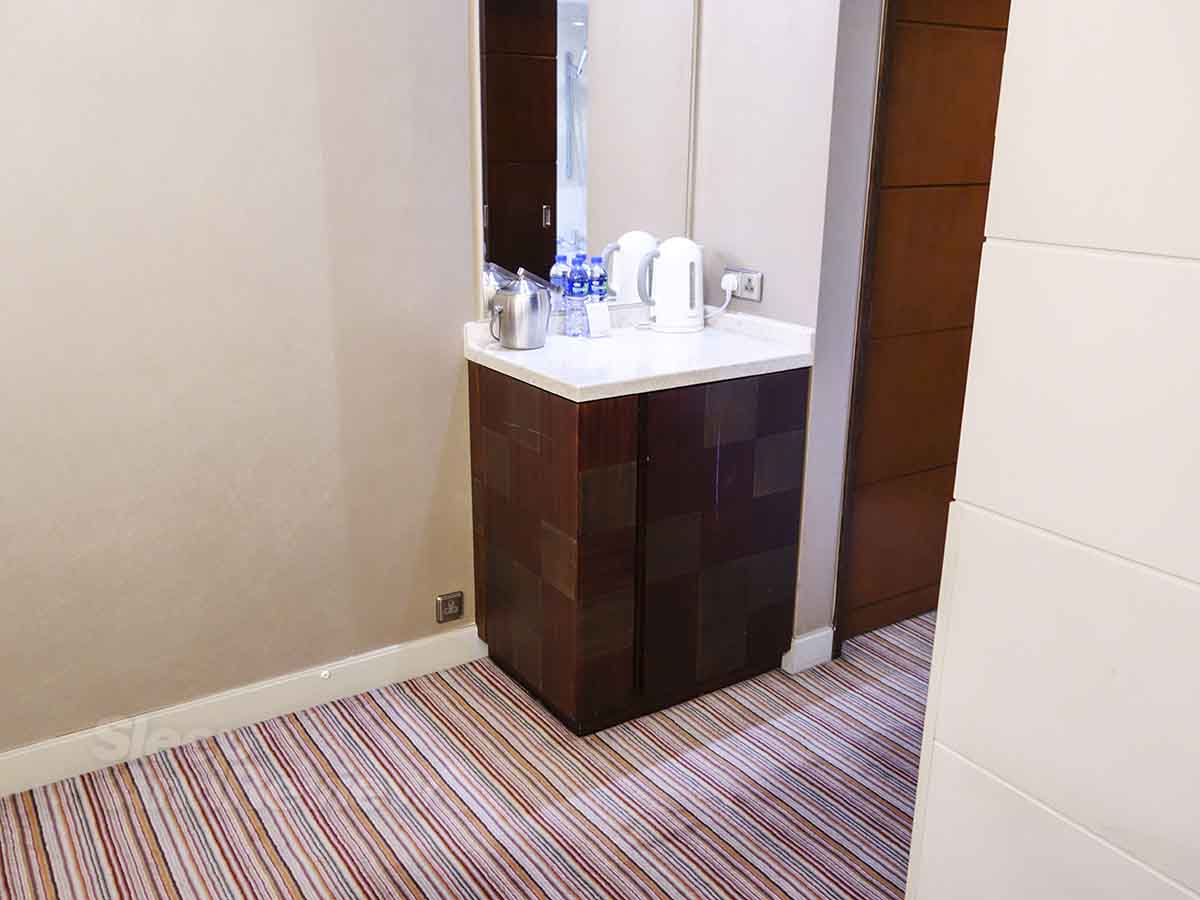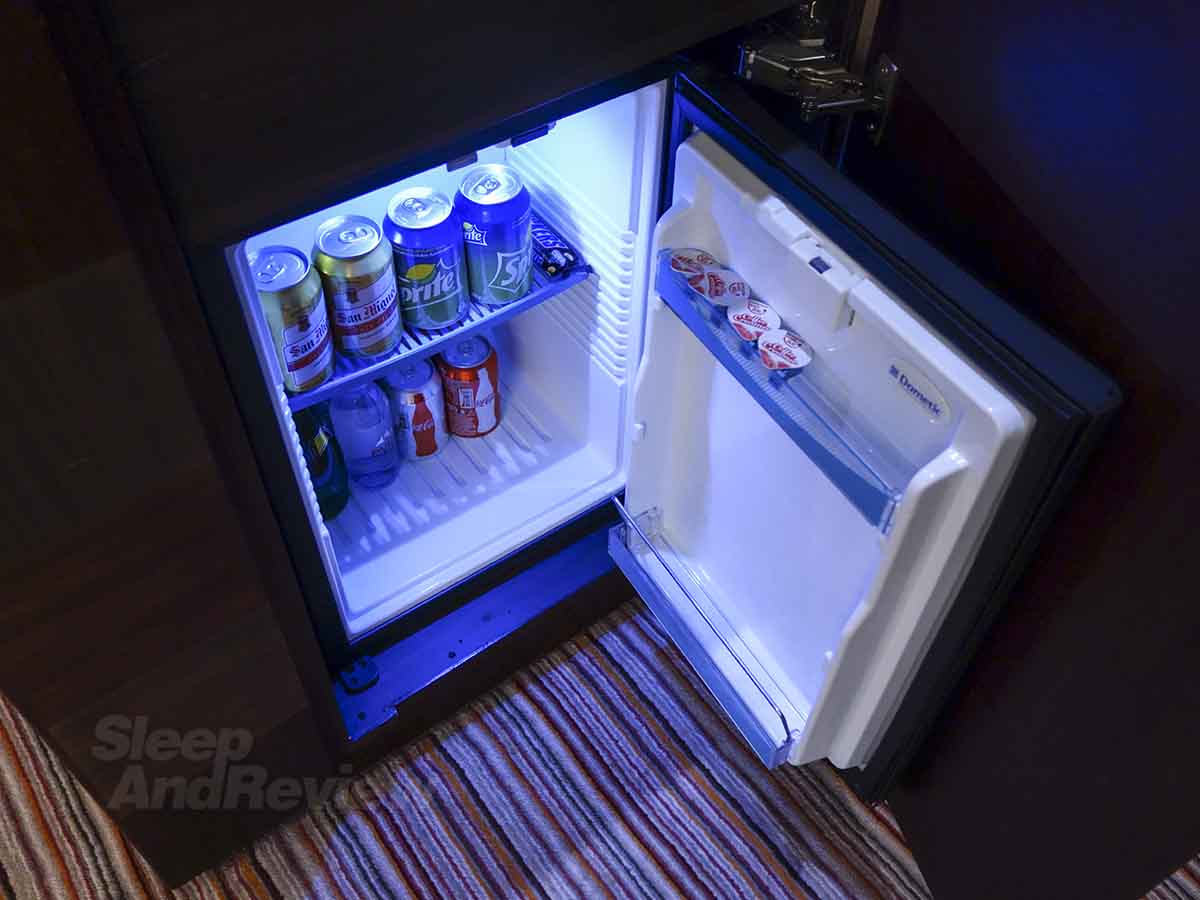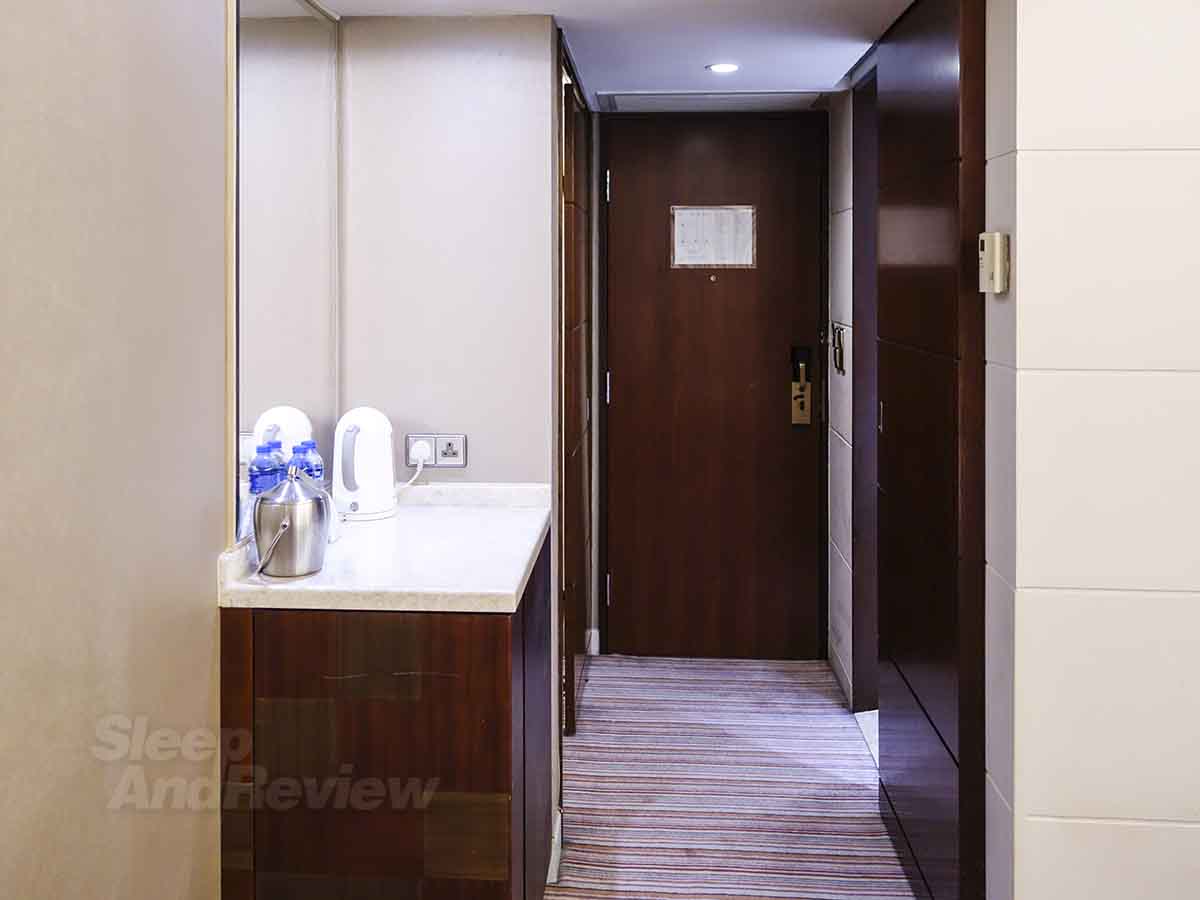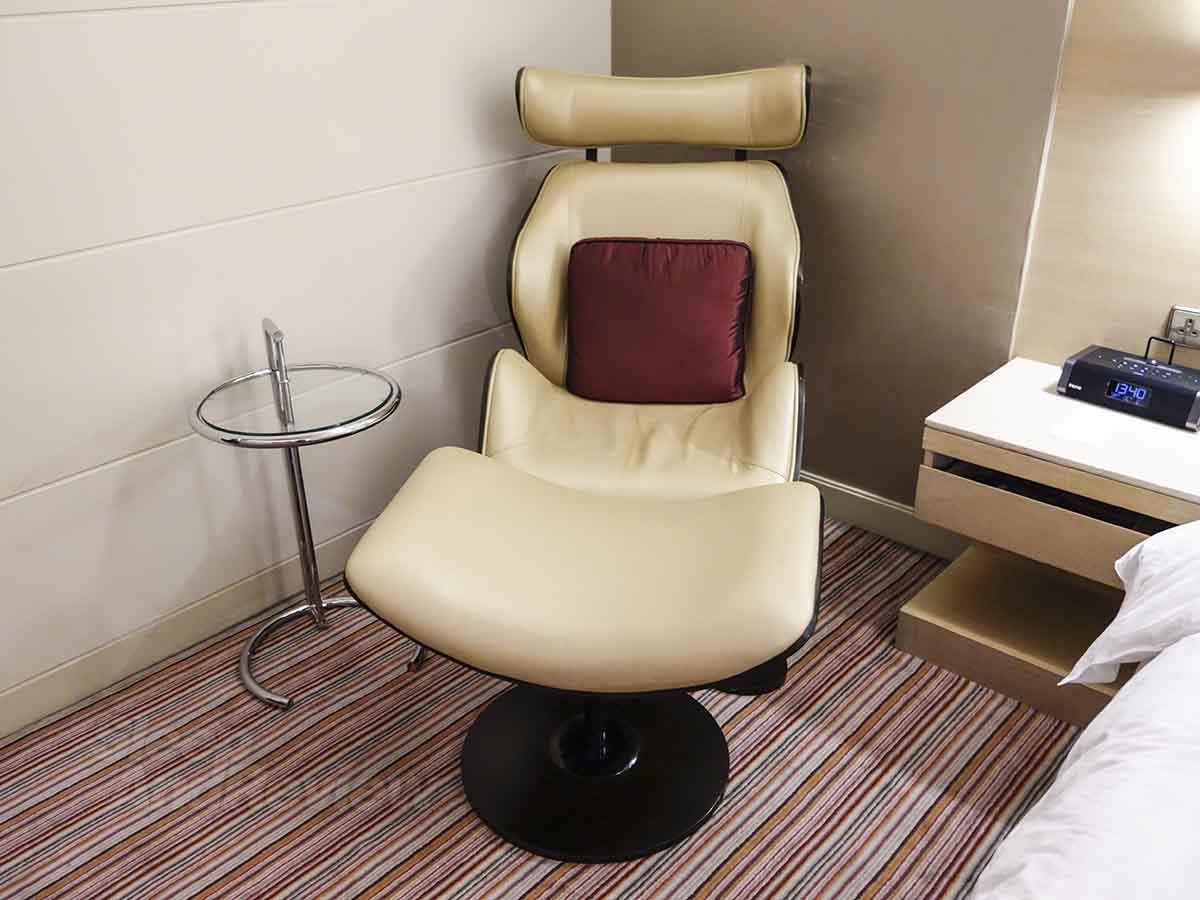 Unfortunately, this was one of my more disappointing hotel stays in recent times. The room was small and dark (much like the room I had at the Sheraton Gateway Hotel at YYZ recently), and worst of all there was no view to be had.  The view was highly forgettable – and it's a good thing I took pictures because I think it's already been erased from my memory.
The bathroom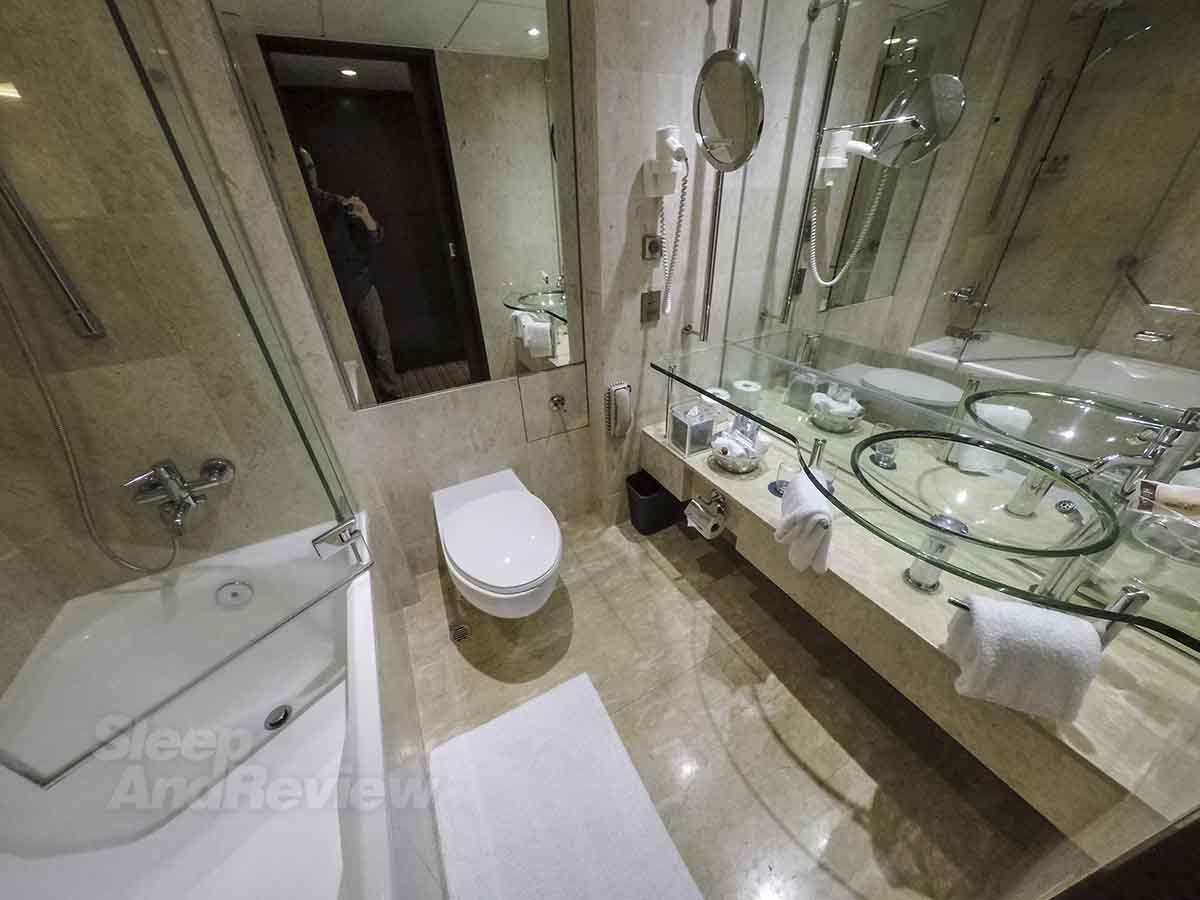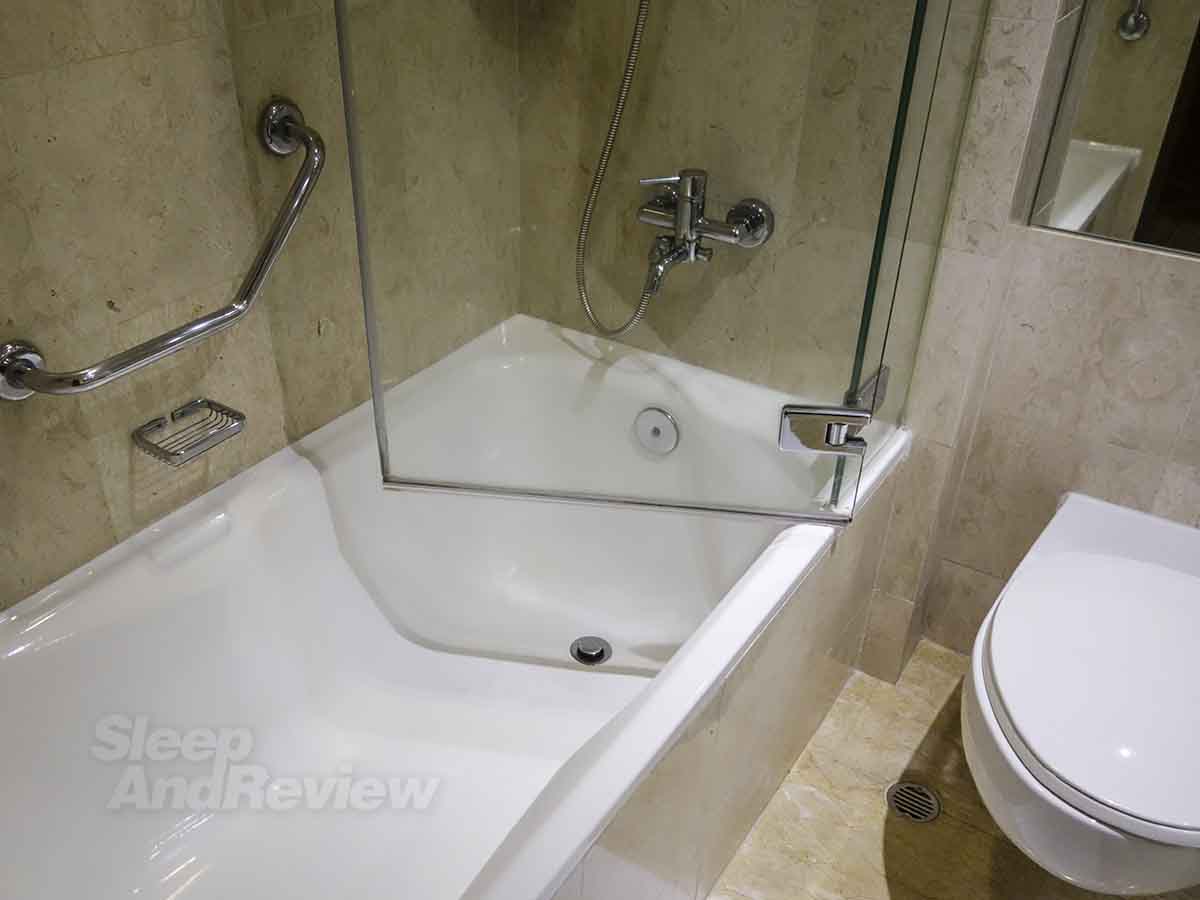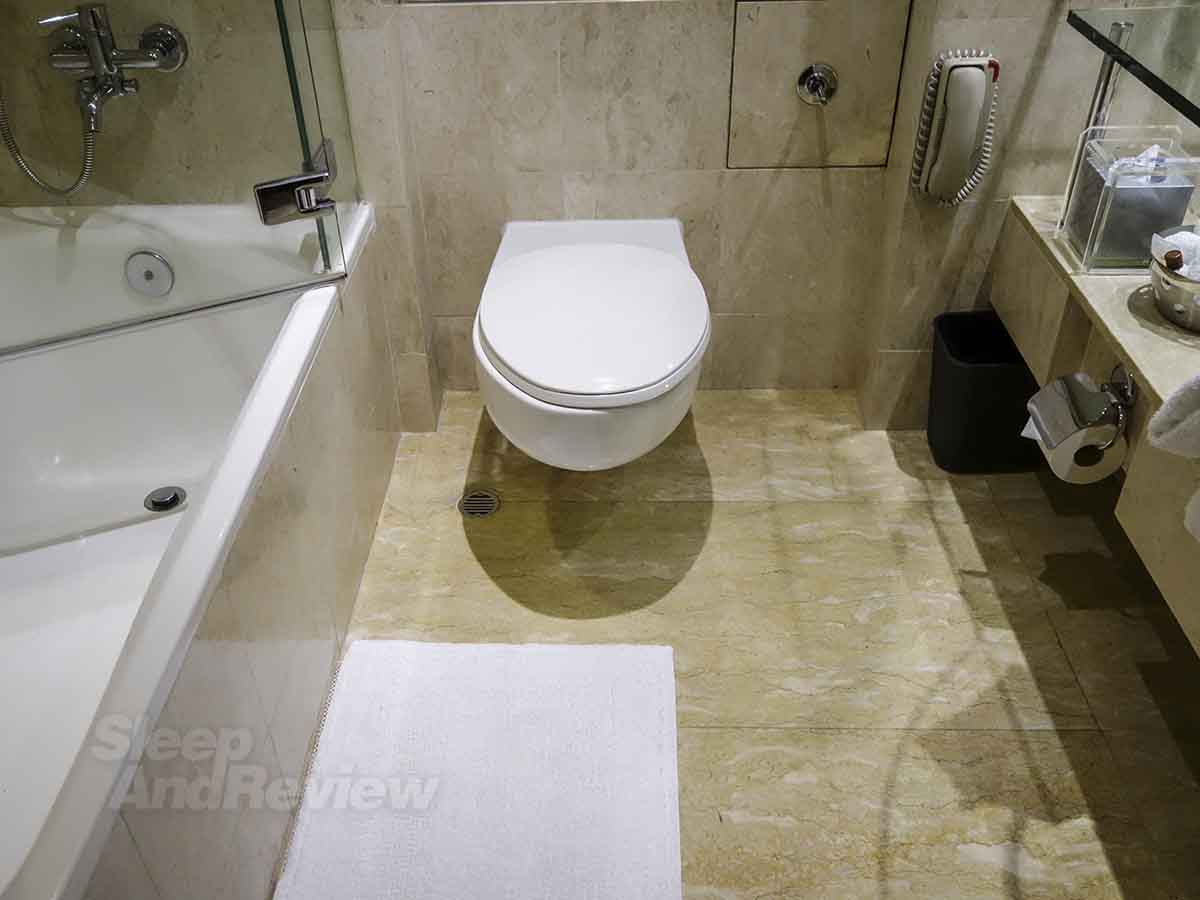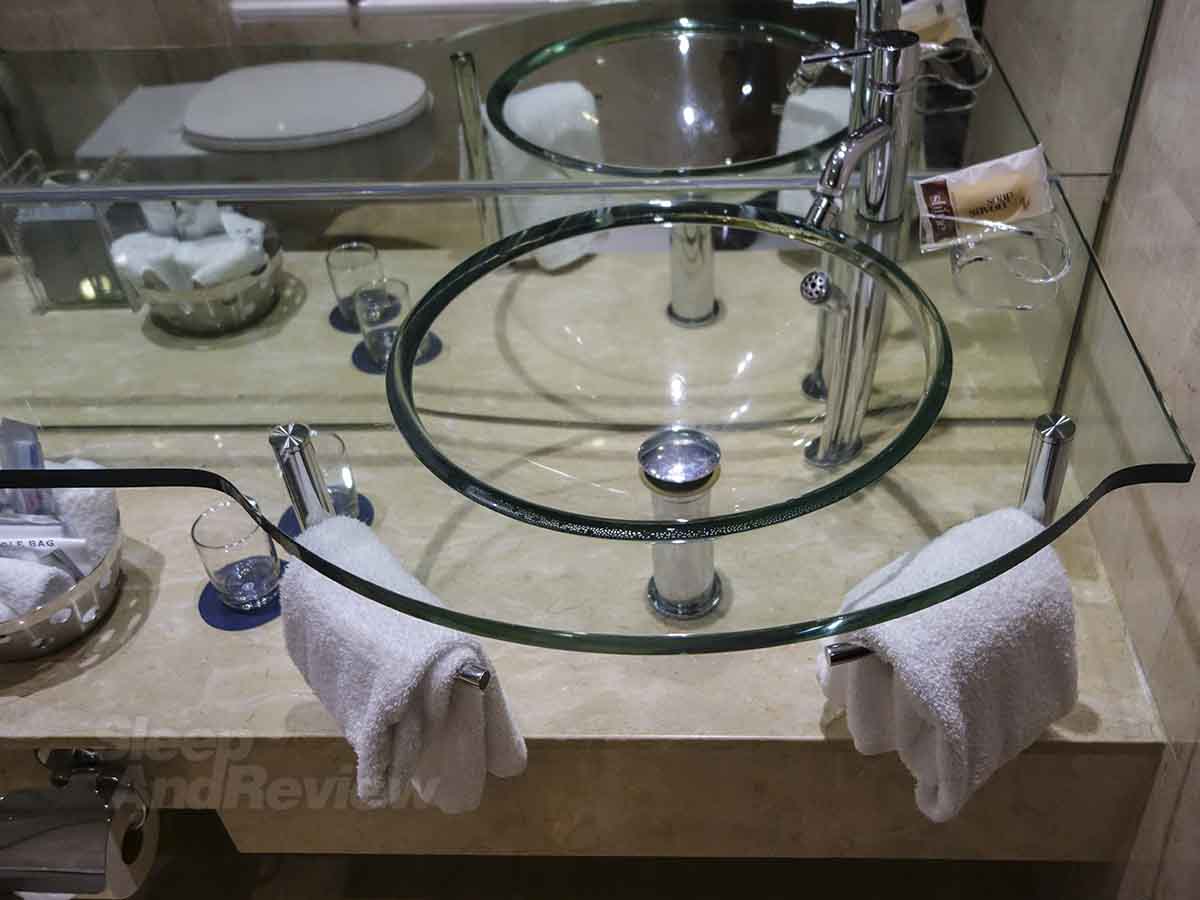 Room service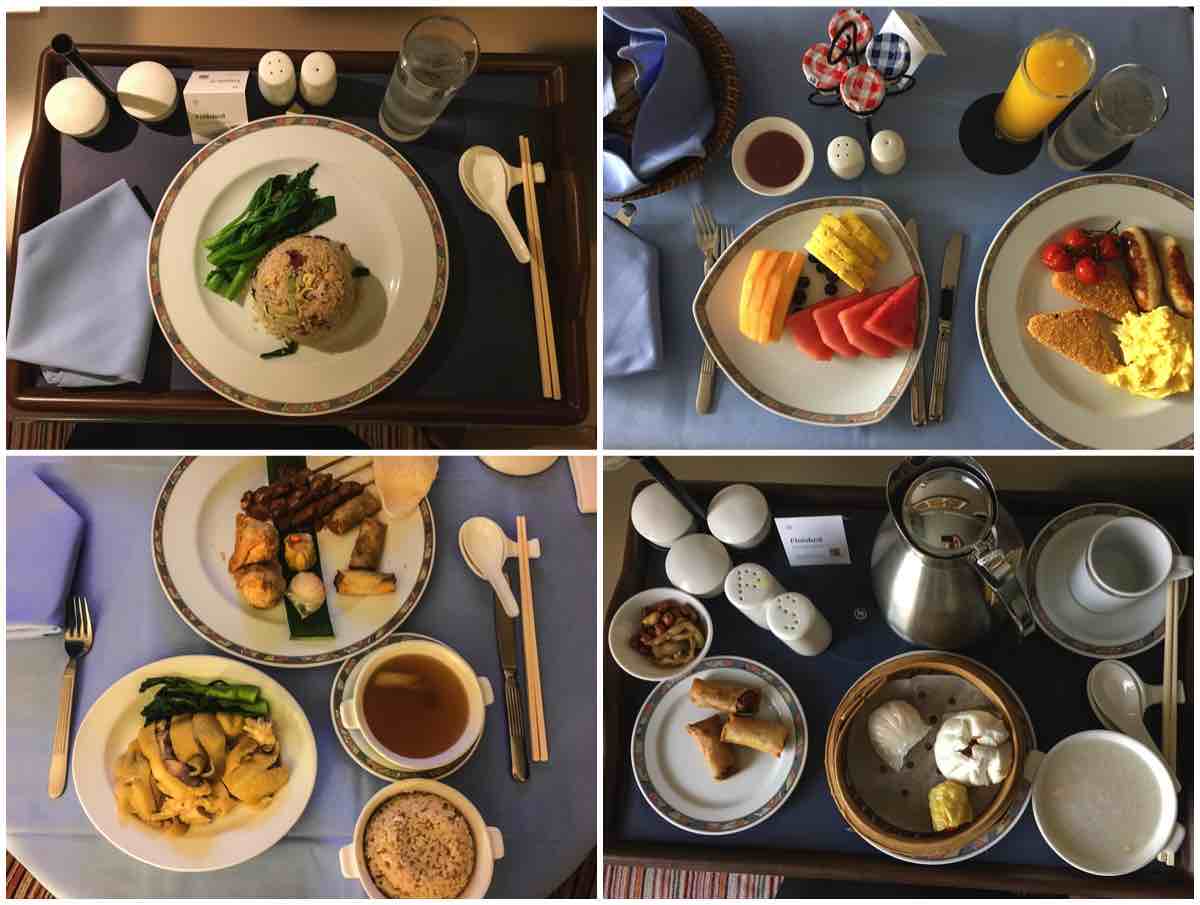 Final thoughts
I don't think I would be very quick to recommend the Sheraton Hong Kong Hotel and Towers.
On one hand, the location just simply can't be beat. This hotel is located right smack dab in the middle of everything, and is just a hop, skip, and away from the Star Ferry Terminal.
On the other hand, the interior of this place leaves a lot to be desired. It is a bit dated, and my room was very cheap feeling – most certainly not worth the price I paid.
This is a slightly more expensive hotel compared to others immediately nearby, but I don't think I would ever stay here again voluntarily. And that's OK – because there are so many other great hotels in Hong Kong that won't make me miss this place.