If I had to rate my stay at the Hilton at Heathrow Airport (Terminal 4), I'd give it a solid 3 stars out of 5. The location is excellent and the rooms are nicely designed, but it felt like a freezer in my room – even after turning off the air conditioning. I wanted to like it, but I couldn't. I hate when that happens.
A full review of my 1 night stay at the Hilton at Heathrow Airport (Terminal 4)
This Hilton is located adjacent to the main structure of T4 at Heathrow Airport. It's not attached directly to the terminal itself. It can be reached from within the airport through a long tunnel system which takes about 5 minutes to walk the entire length. Plan ahead if you've got a lot of luggage to pull around.
I did notice an elderly couple being picked up at the entrance to the tunnel by hotel staff in an electric cart, so apparently that is an option if you are unable (or unwilling) to do the walk.
The lobby
The lobby of this Hilton is large, bright, and grand (typical of what I would expect a Hilton to be). It didn't feel overly stylish and trendy to me – at least compared to the Westminster Park Plaza I had stayed in the previous two nights. It was certainly designed in a more "casual" way that made me feel at home right away.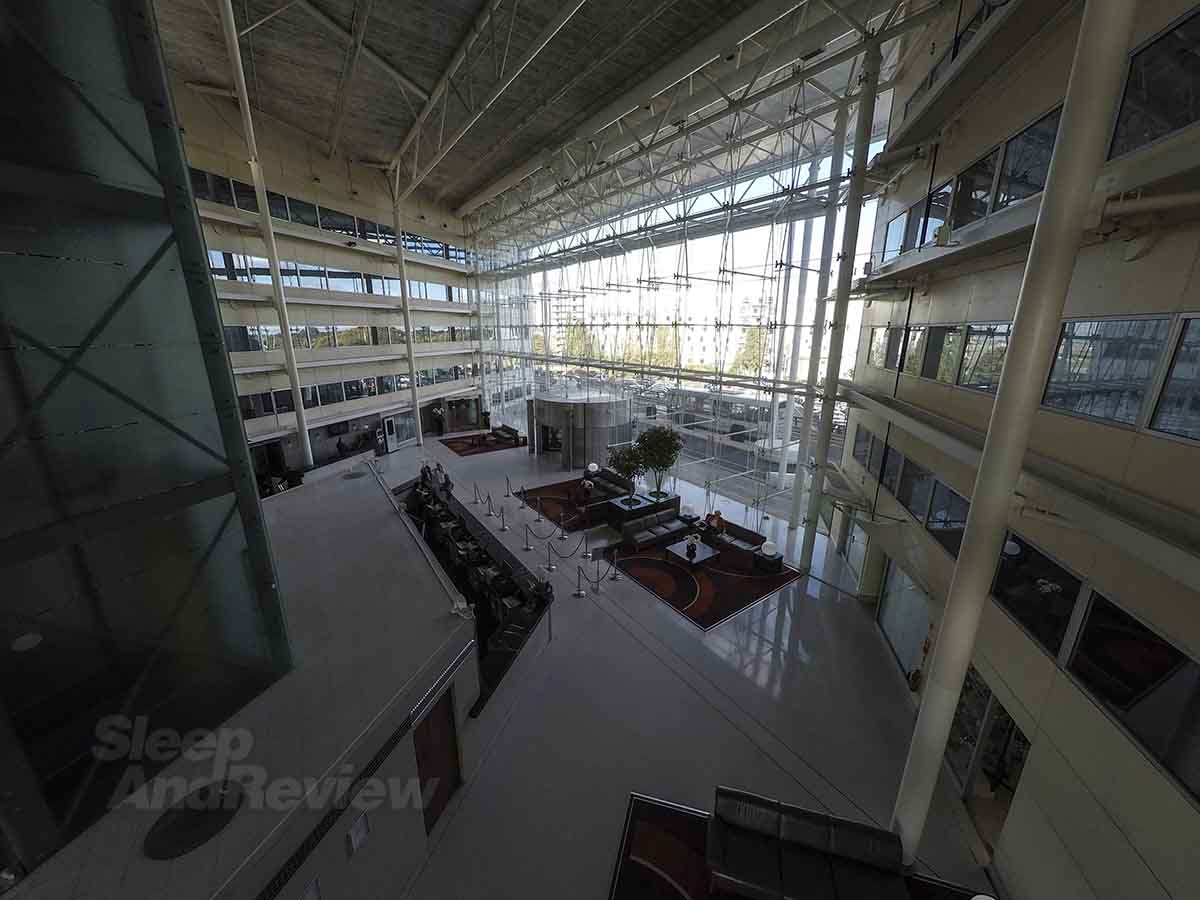 Getting to my room
I had room 314 for my short 1-night stay, and it was a fairly short walk from the elevators. That didn't matter to me all that much, but every little bit helps after making that long walk from T4 at LHR.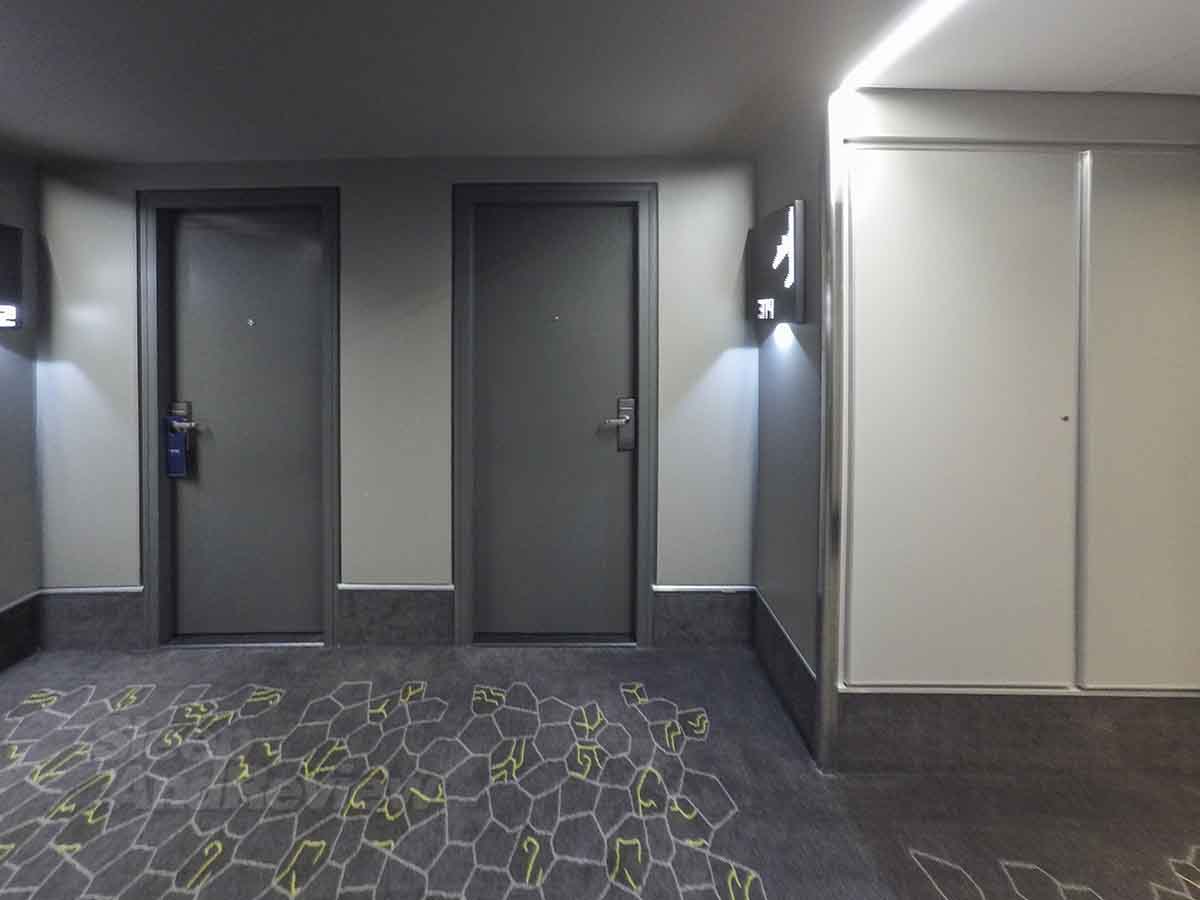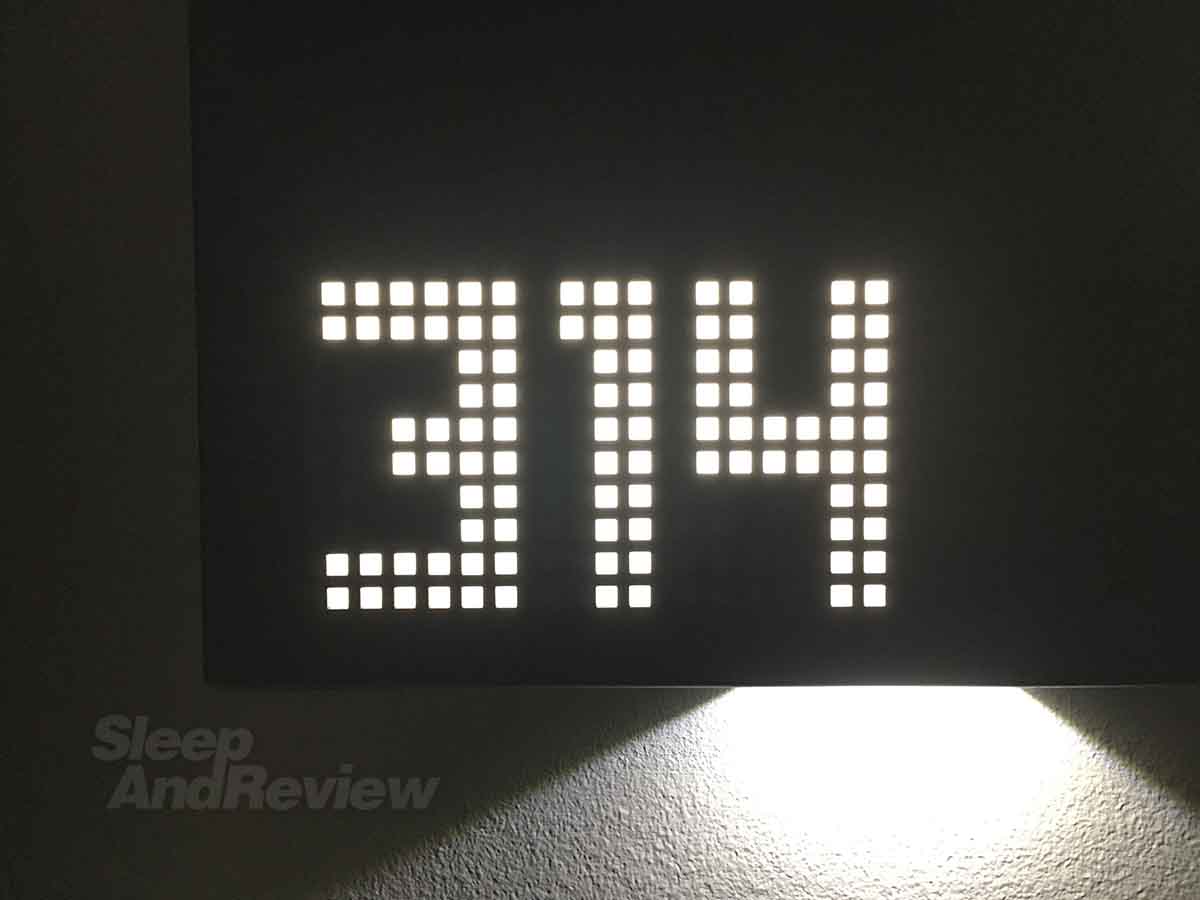 The room
It became obvious as soon as I opened the door that not all Hilton airport hotels are created equal. How did the one here at the Heathrow Airport end up looking so cool, while the ones we get back in the US look so dumpy and plain? I mean, just have a look at my Hilton MSY review to see for yourself…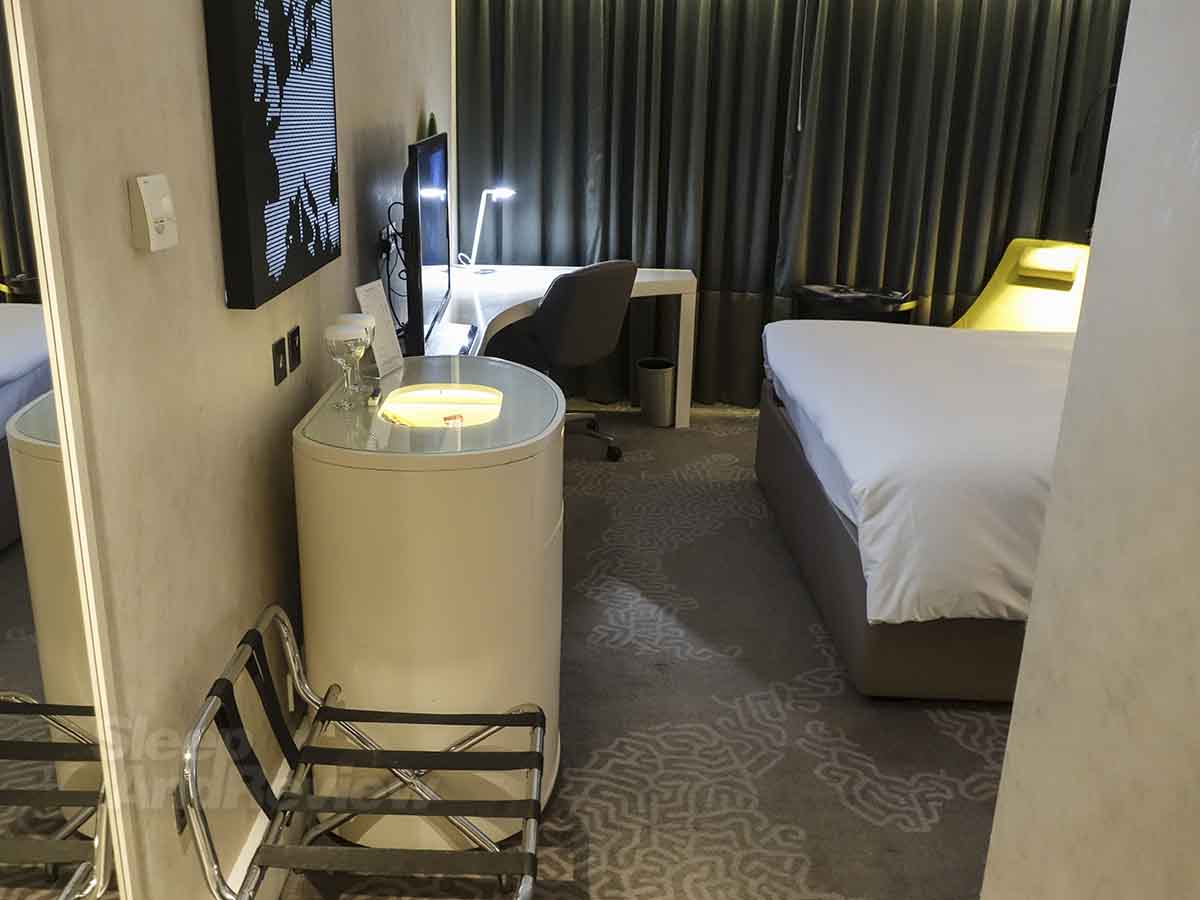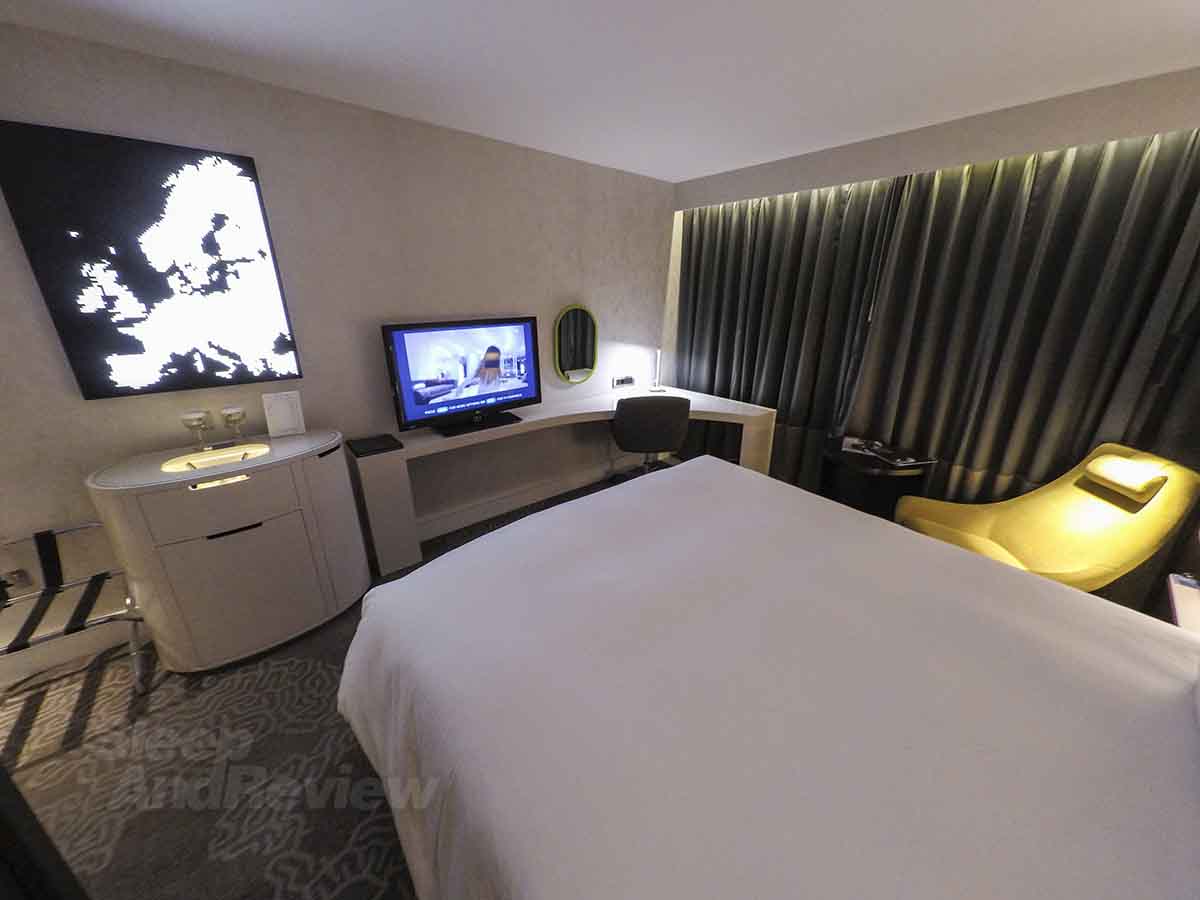 The room itself was a bit small, though perfectly comfortable and sprinkled with a few very cool little design elements which gave it a bit of character. The glowing world map on the wall above the minibar was cool, and the minibar itself was a piece of art. It was more like a showcase than a minibar, and I will admit it tempted me to indulge a bit. But I did my best to resist!
The bathroom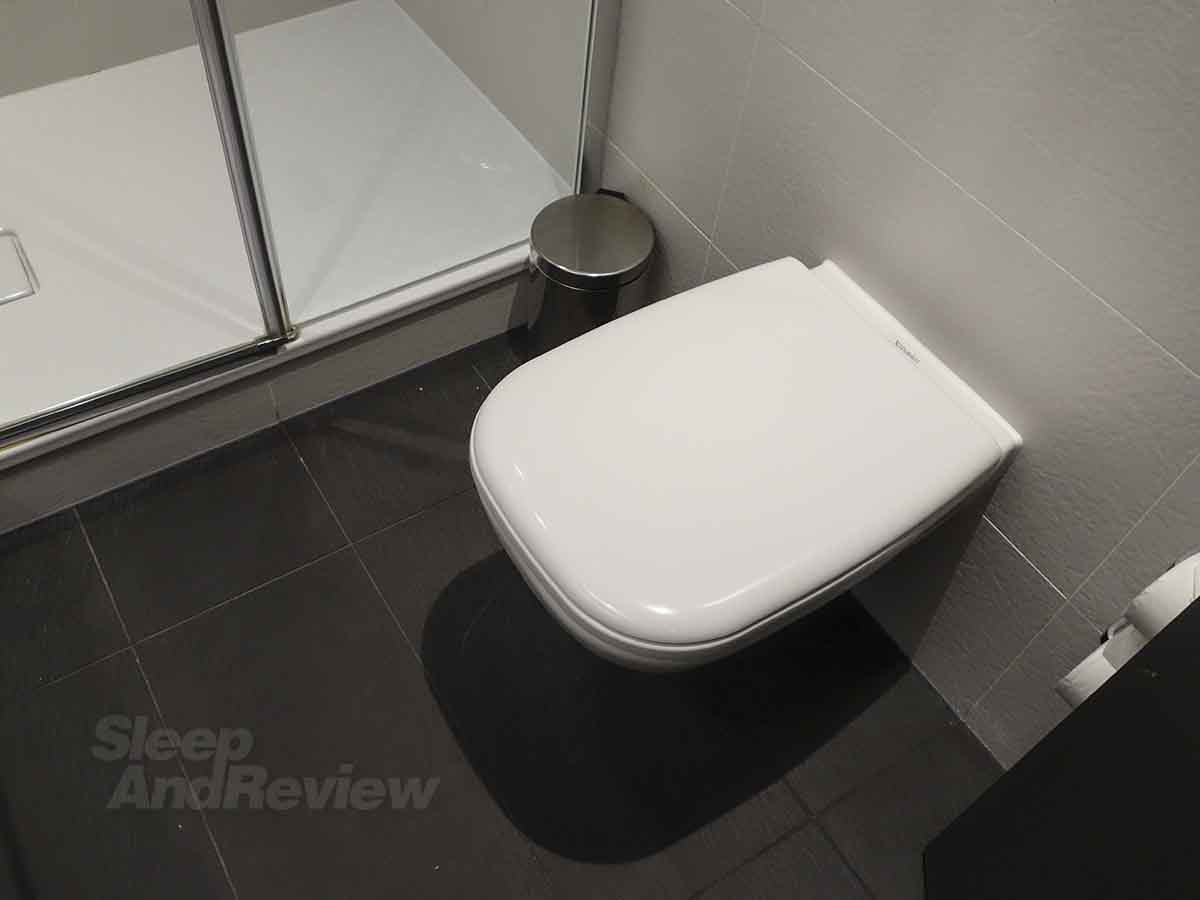 One of the best parts of the room was the view of the steady stream of aircraft approaching in the distance. I spent at least two hours with my chair next to the window just watching airplanes from all over the wold pour into LHR.
They weren't close enough to photograph (like you can at the ORD Hilton), and I wouldn't go as far as to consider this a good aircraft spotting hotel, but the planes were close enough to identify airlines. LHR is a diverse airport – I even saw a few airlines that I've never even heard of before, which was pretty interesting for this airline nerd.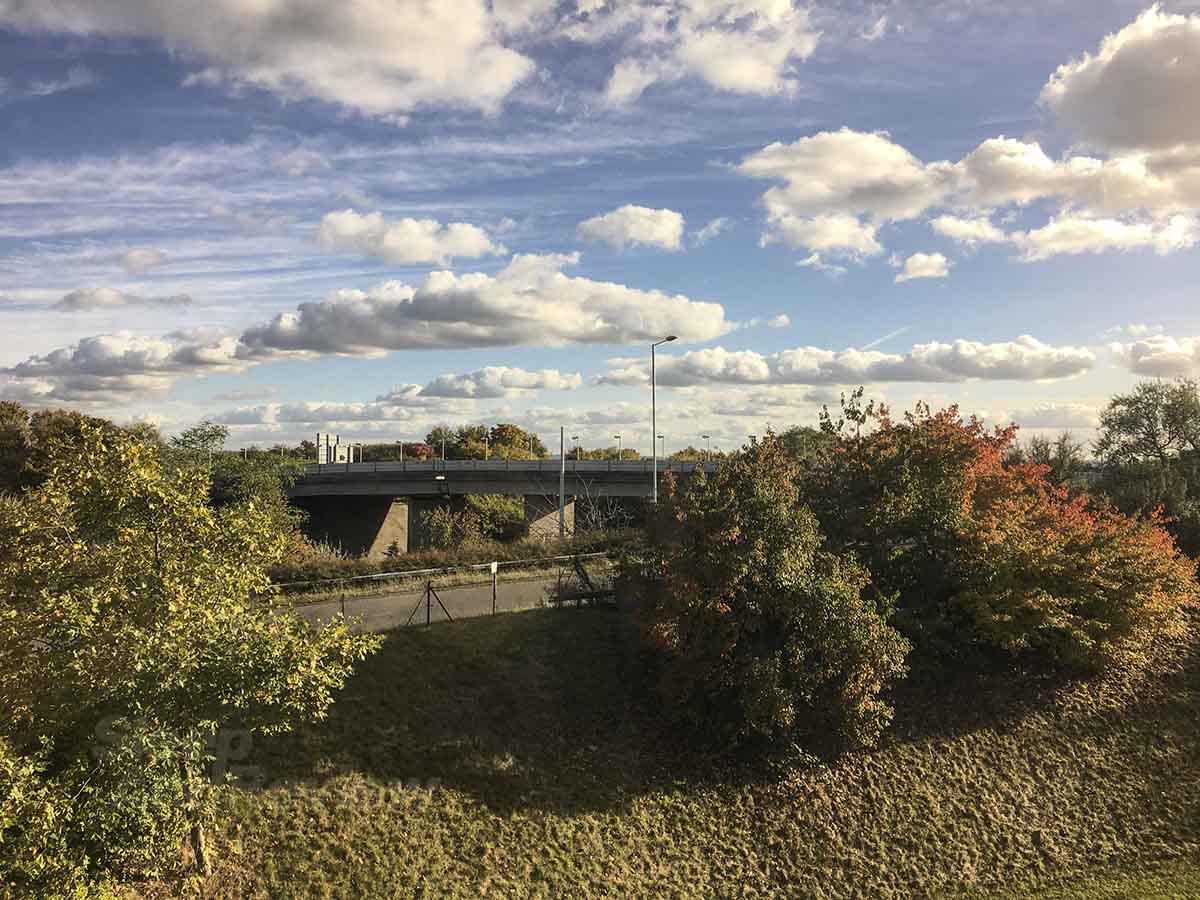 Just as I experienced at the Frankfurt Airport Hilton, the worst part about the room was the temperature! No matter what setting I set the climate control to, all it did was blow cold air. It was miserable, so the only option was to turn it off completely to stop the deep freeze.
And even that didn't help – I was uncomfortably cold all night long. Noise was also a bit of an issue – the walls are very thin here, so the constant noise from other guests was distracting.
Room service
I had to get up very early the next morning to catch a flight to JFK, so I didn't feel much like going out for dinner that night. I spent the night in, with an order of room service from one of the in-house restaurants. It was pretty good – and fairly reasonably priced for room service if you ask me.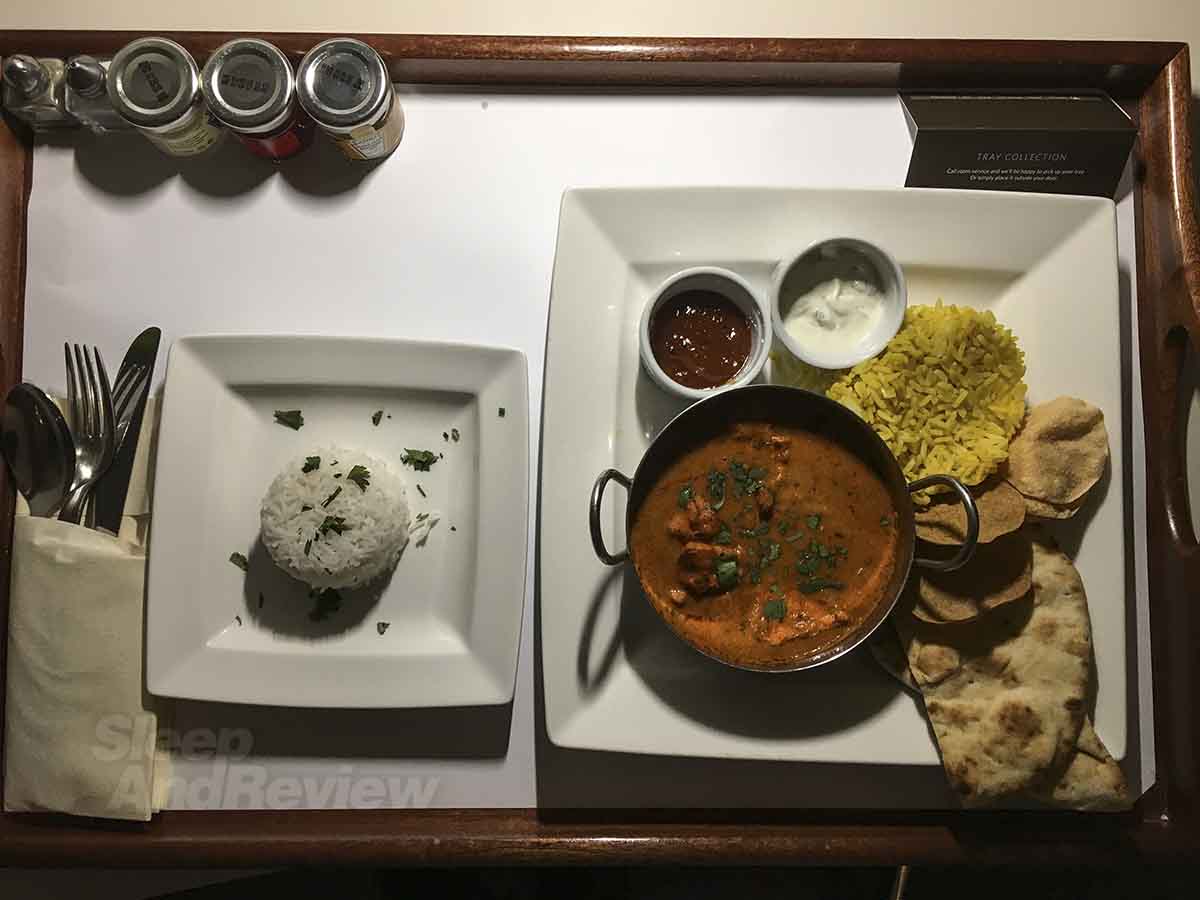 Final thoughts
I enjoyed my stay here at the LHR Hilton. Yes, the room was downright freezing, but the convenience of being right next to the airport made up for that in a big way.
This is especially helpful if you've got an early morning flight out of LHR – even if it's in a terminal other than 4. All the other terminals are easily accessed (for free) via the Heathrow Express, and it sure beats having to make the trek to LHR from other parts of London that early in the morning.