Not to give too much away too soon in this review, but I declare the Hilton at the Munich Airport (MUC) to be one of the best airport Hilton properties anywhere in the world. Heck – it just might be one of the best airport hotels I've ever stayed at.
It's an extremely well designed hotel that looks nothing like a Hilton. It's stylish, comfortable, surprisingly quiet, and the location (attached directly to the airport) can't be beat.
A full review of my one night stay at the Munich Airport Hilton
I only booked this property because it was attached to the airport. I wasn't looking for a five-star experience. Convenience was my number one motivation, but I was pleasantly surprised by how freaking nice it was.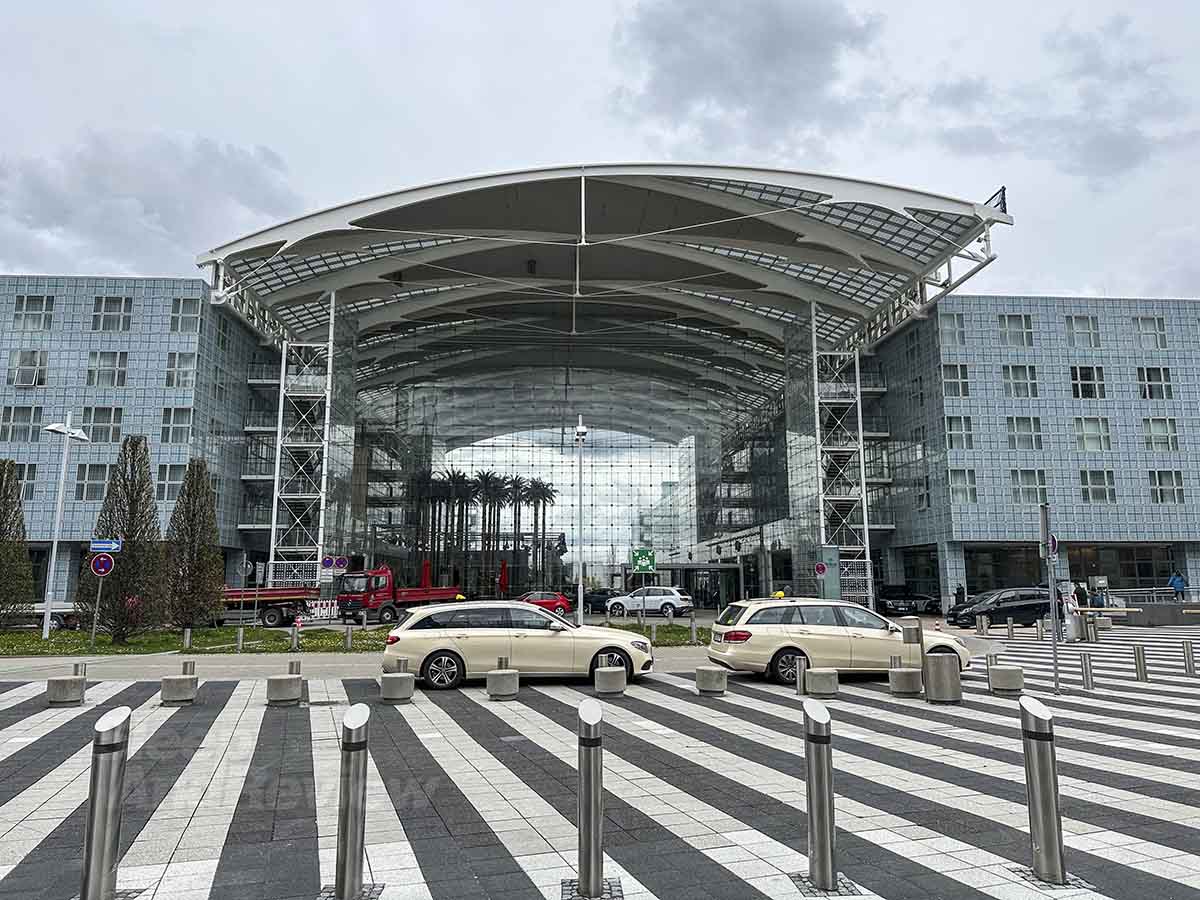 The location
The Hilton at the Munich Airport in Germany is attached directly to Terminal 2. You will have to go outside for a brief moment to access it.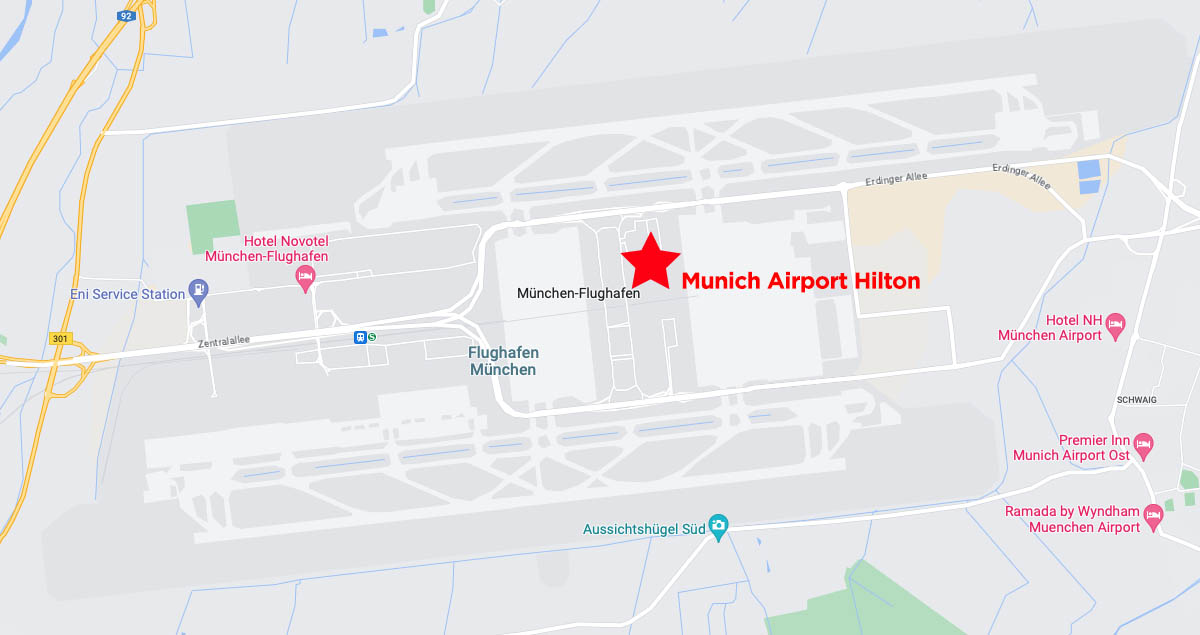 The lobby (and check in process)
One look at the lobby and I knew that this was unlike any other Hilton that I've ever stayed at. It was easily the nicest airport Hilton I had ever stepped foot in. Check this out: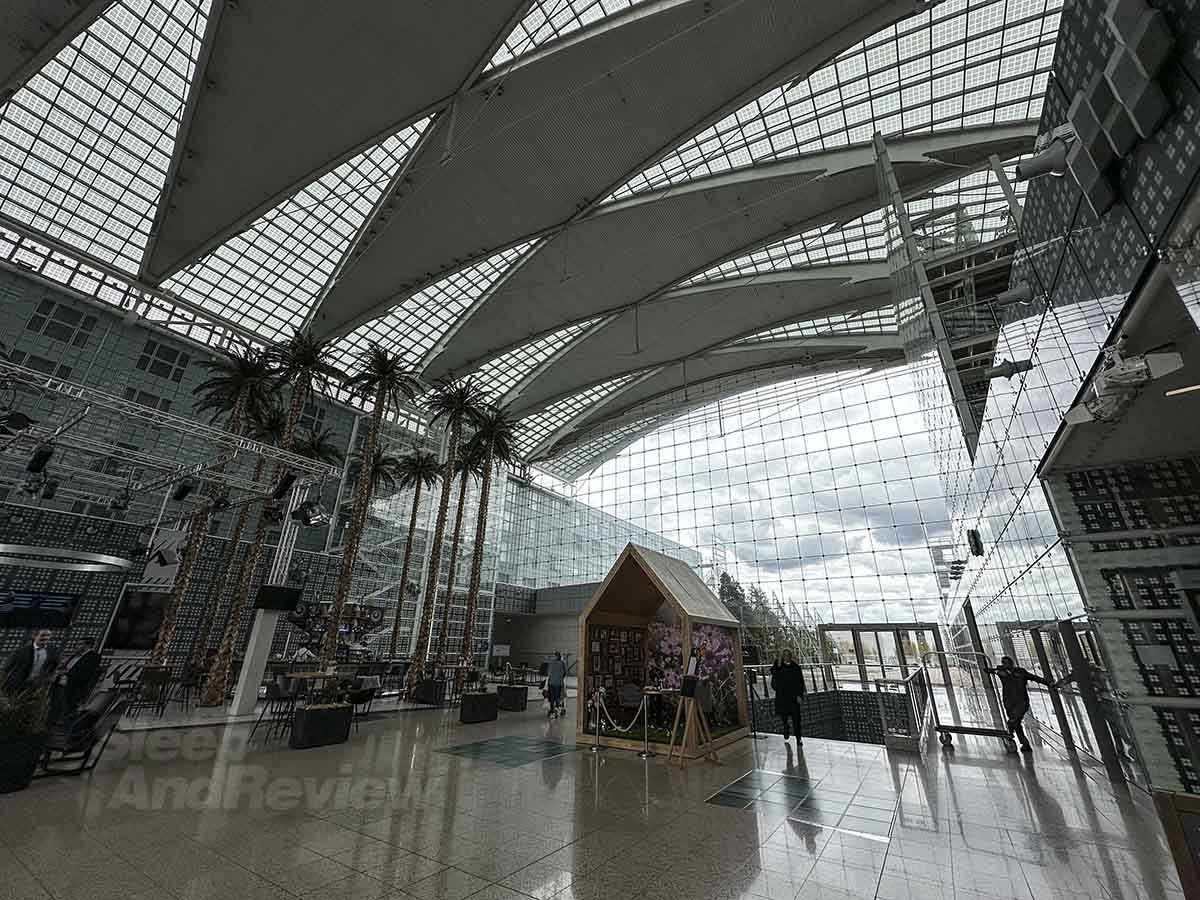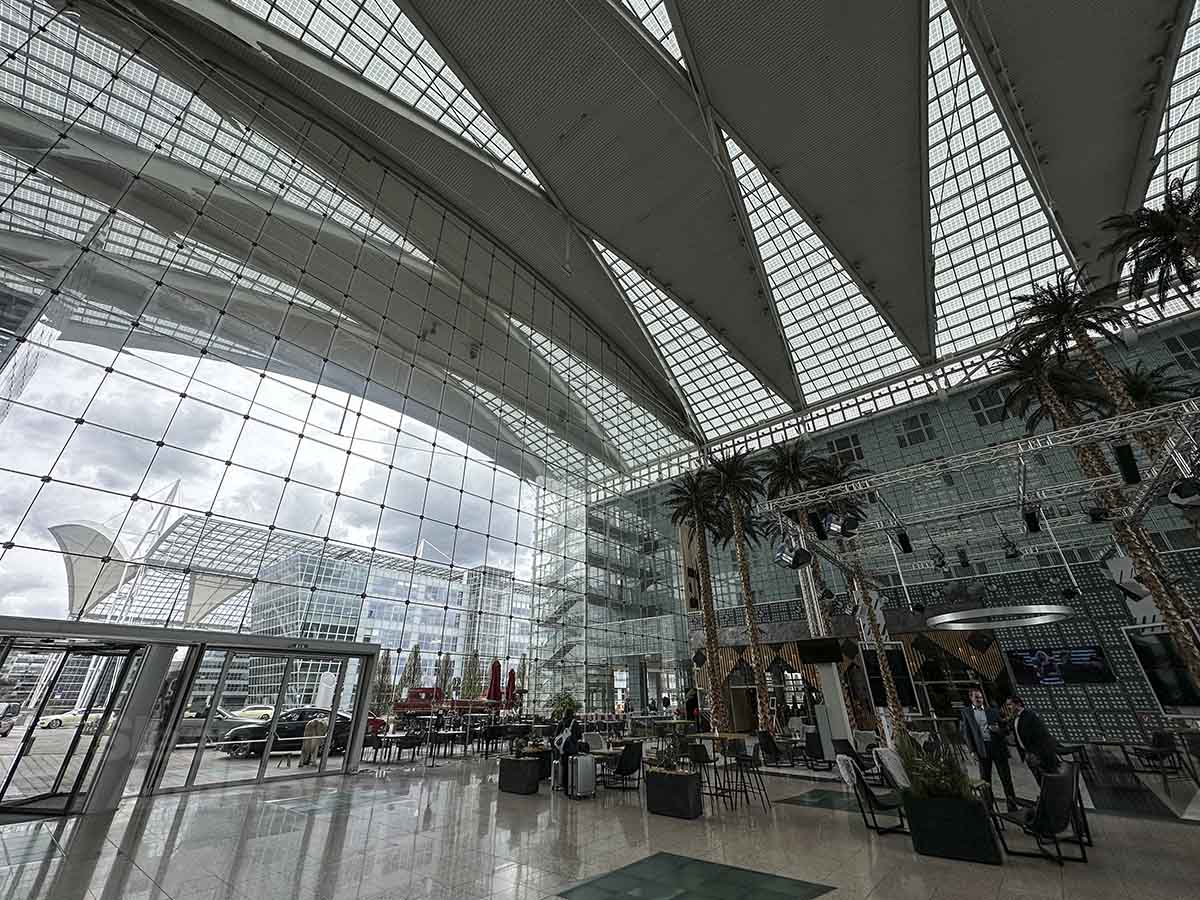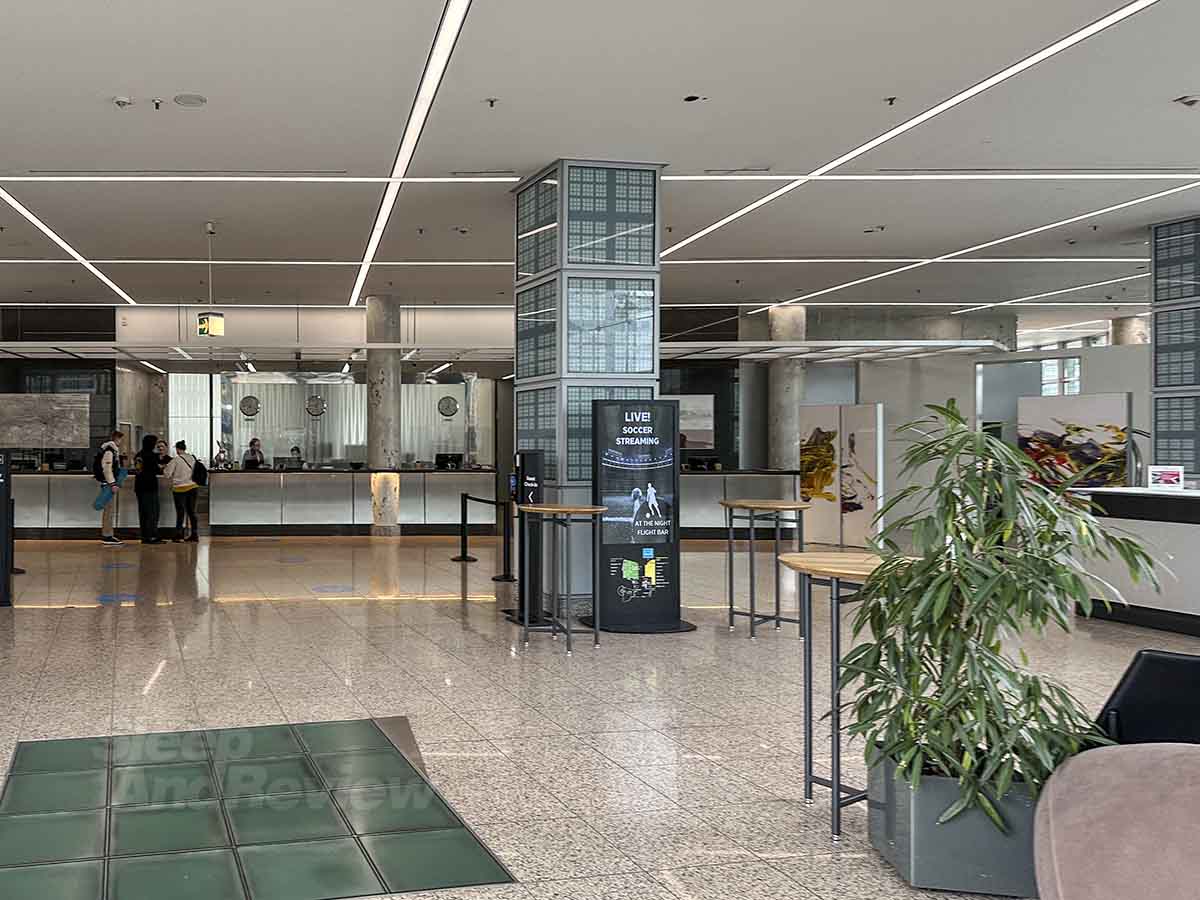 The only negative thing that I have to say about the check in process is that it was a little slow. They seemed to be slightly understaffed, so it was a bit of a wait to be checked in.
Getting to my room
The process of getting to my room on the third floor was admittedly kind of fun. I don't believe I've ever had fun trying to find my room at a hotel anywhere else in the world, but the architecture of this place made it quite the adventure. This is a beautifully designed property.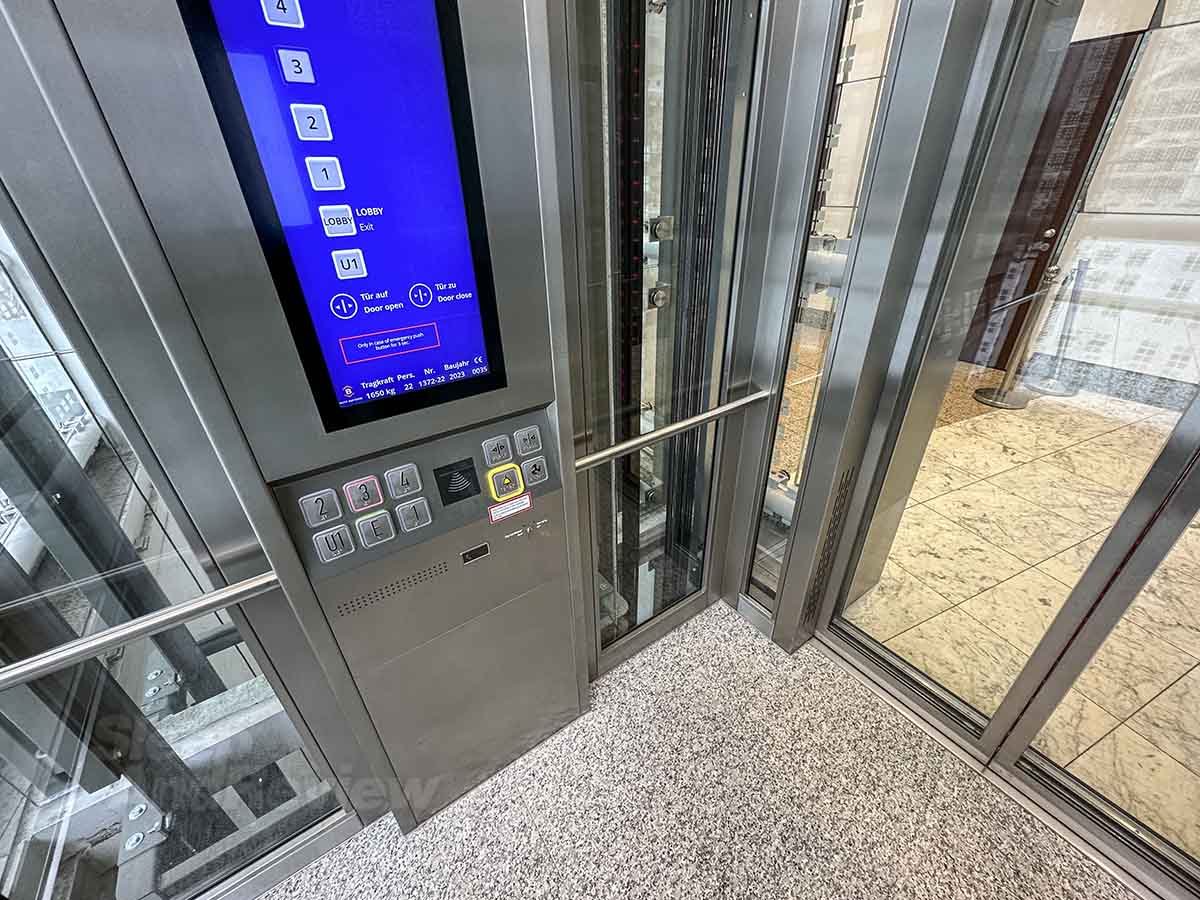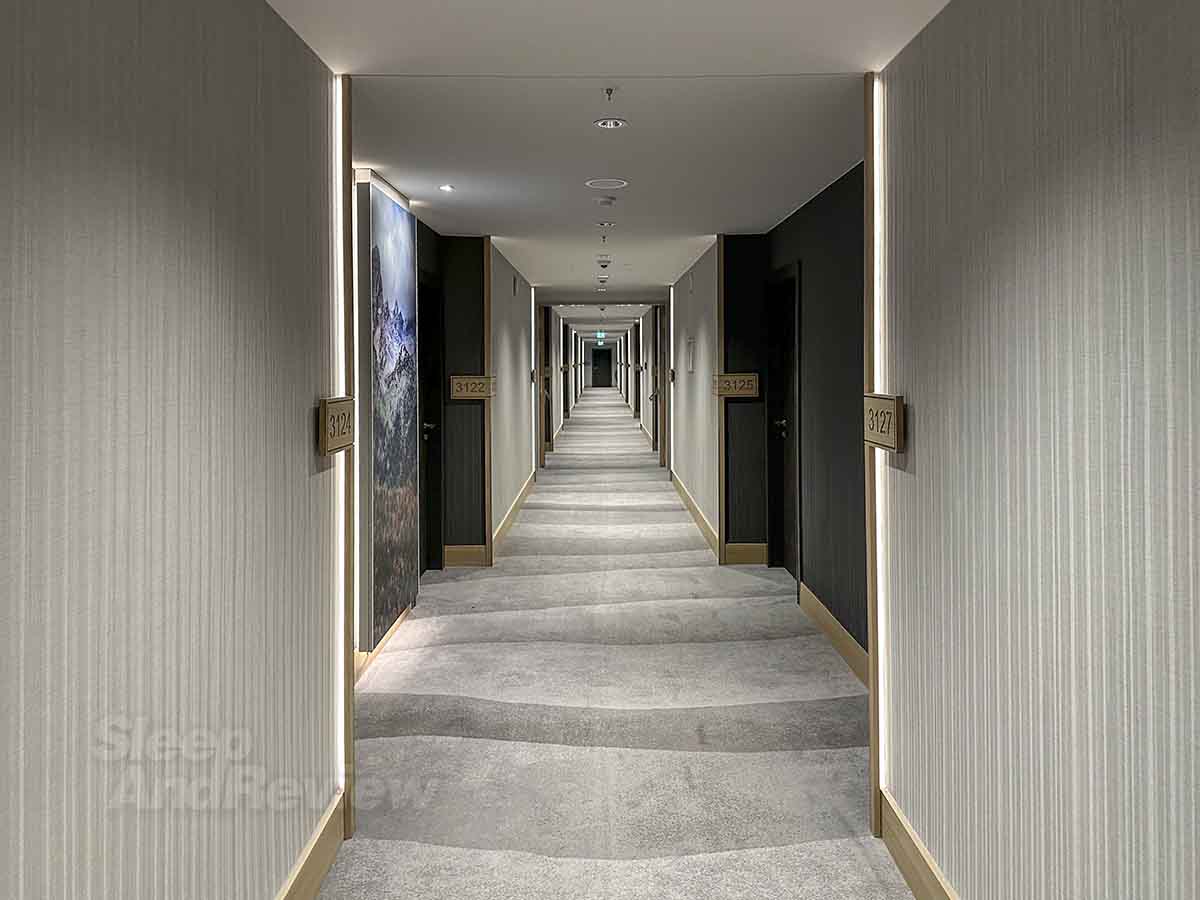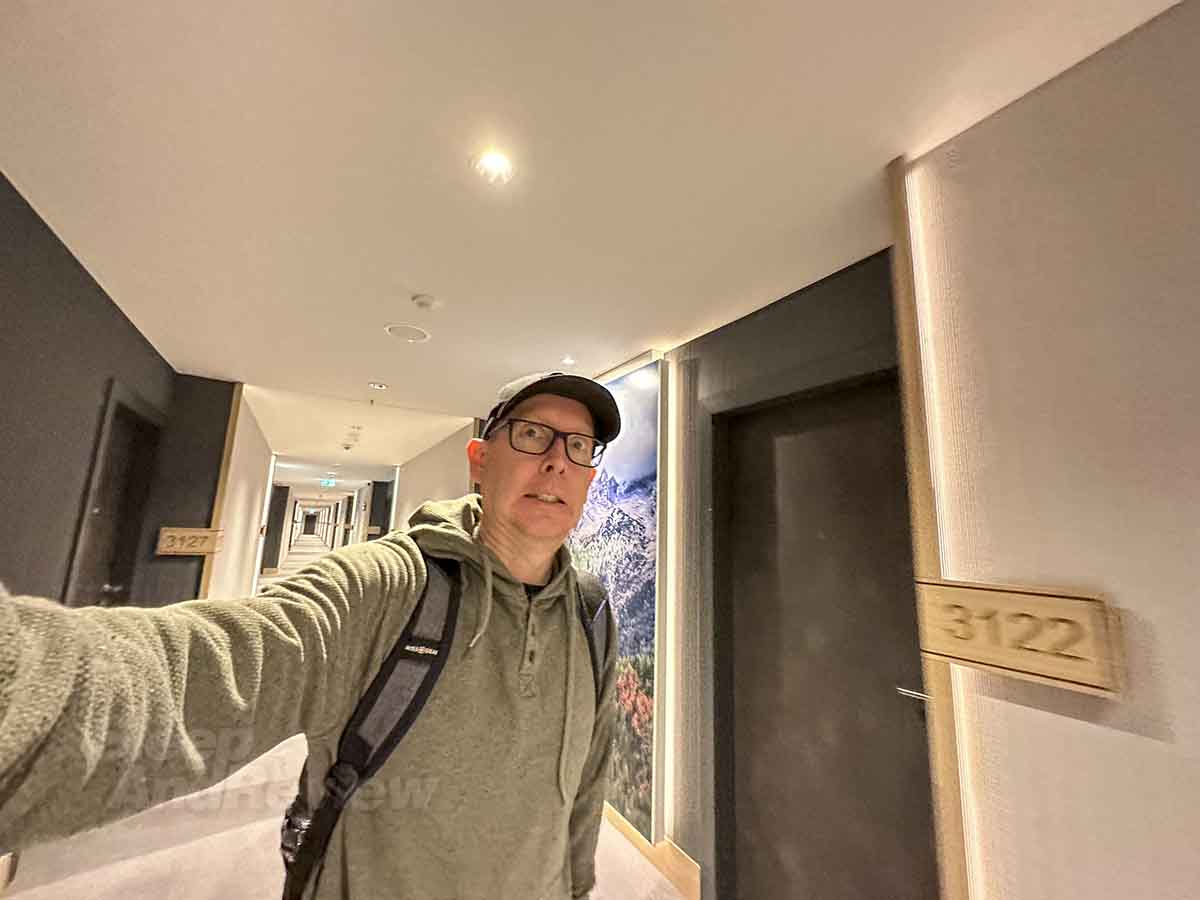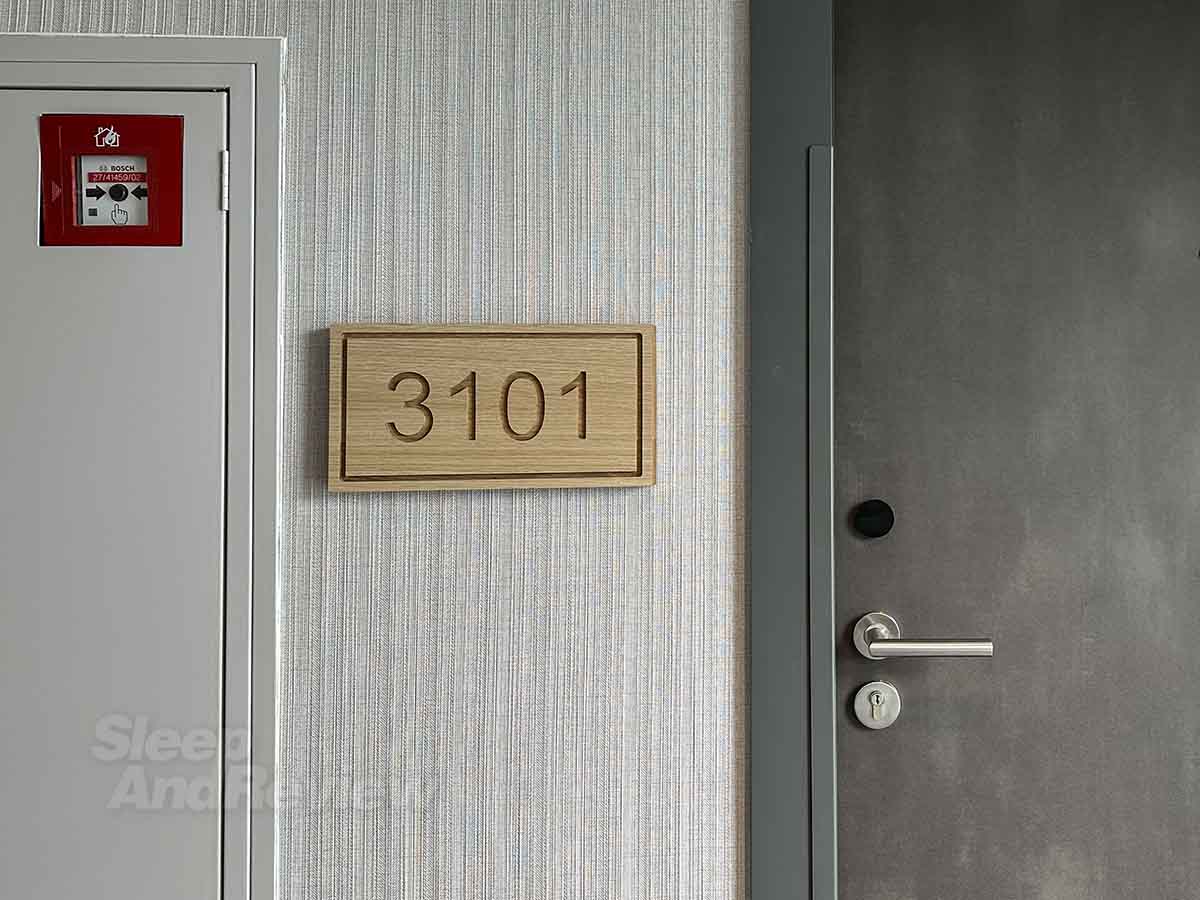 My room for the night
I splurged on an upgrade to a suite during the check in process. Why the hell not, right? The main reason for splurging was because it was still early afternoon, and I was planning on spending all afternoon working. Having a comfortable place to spread out seemed like a darn good idea. Long story short, it was totally worth it.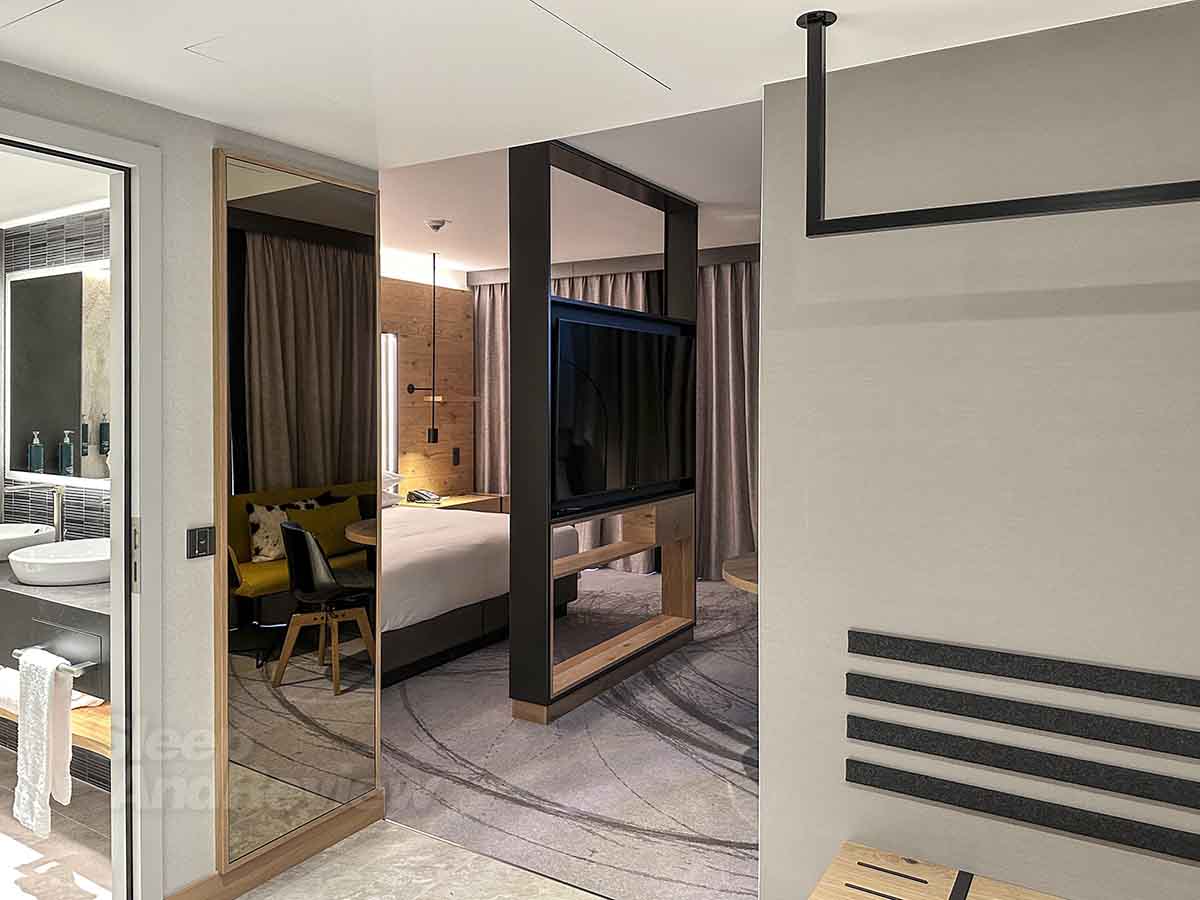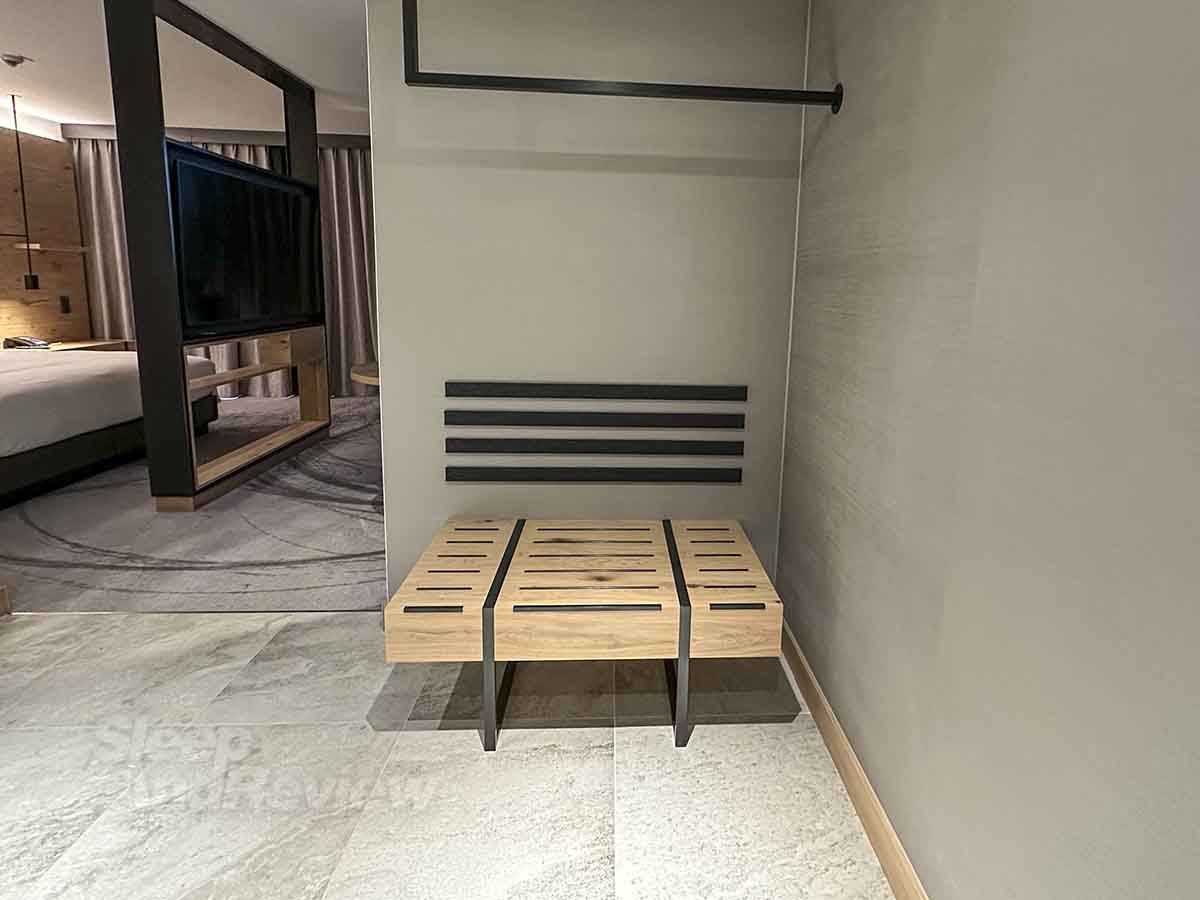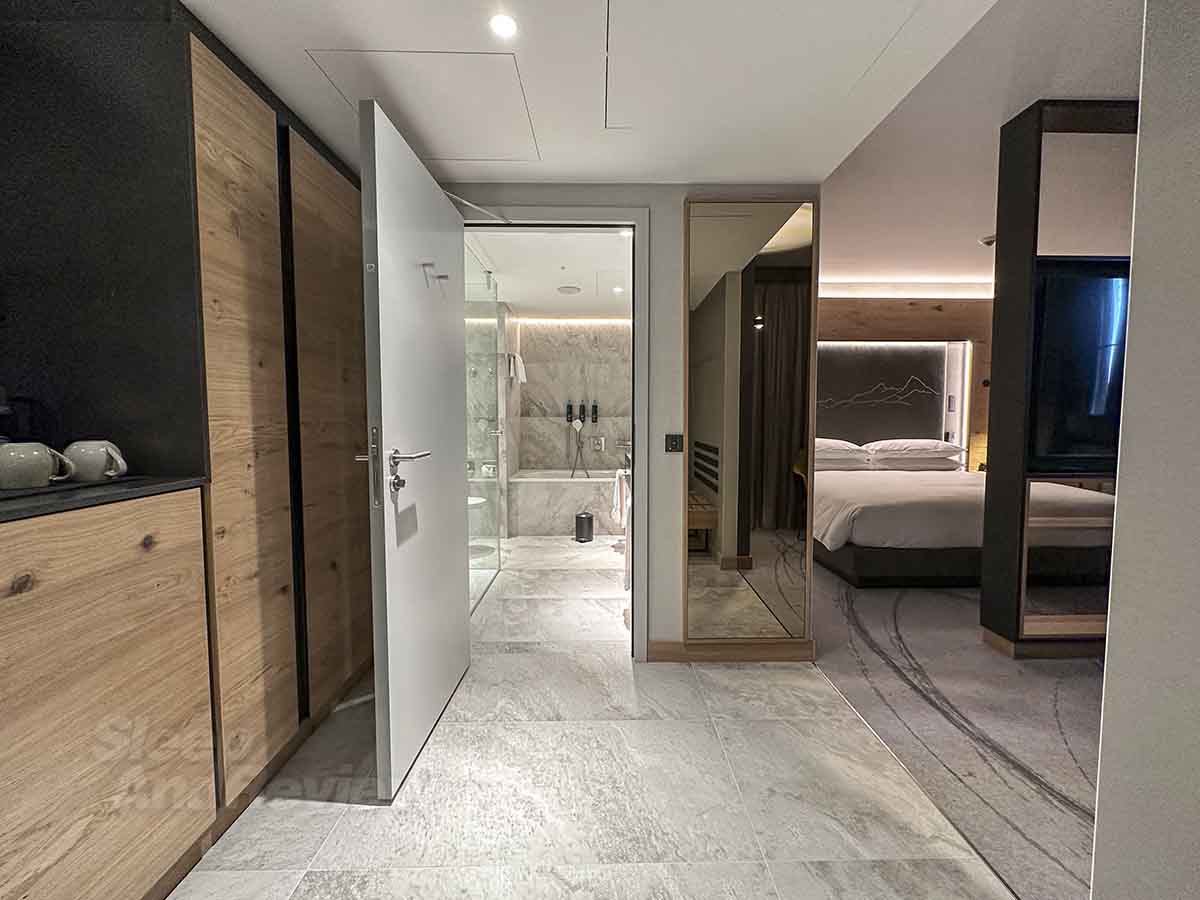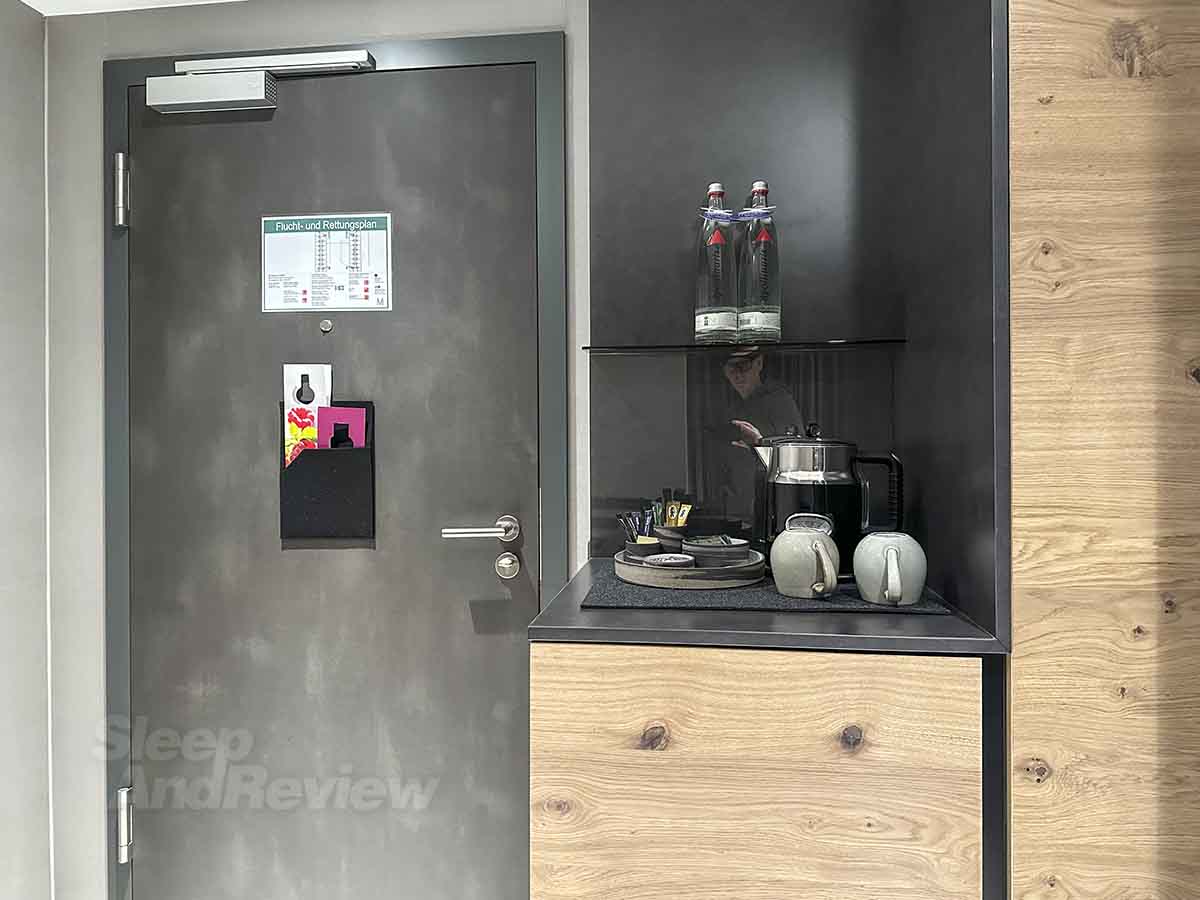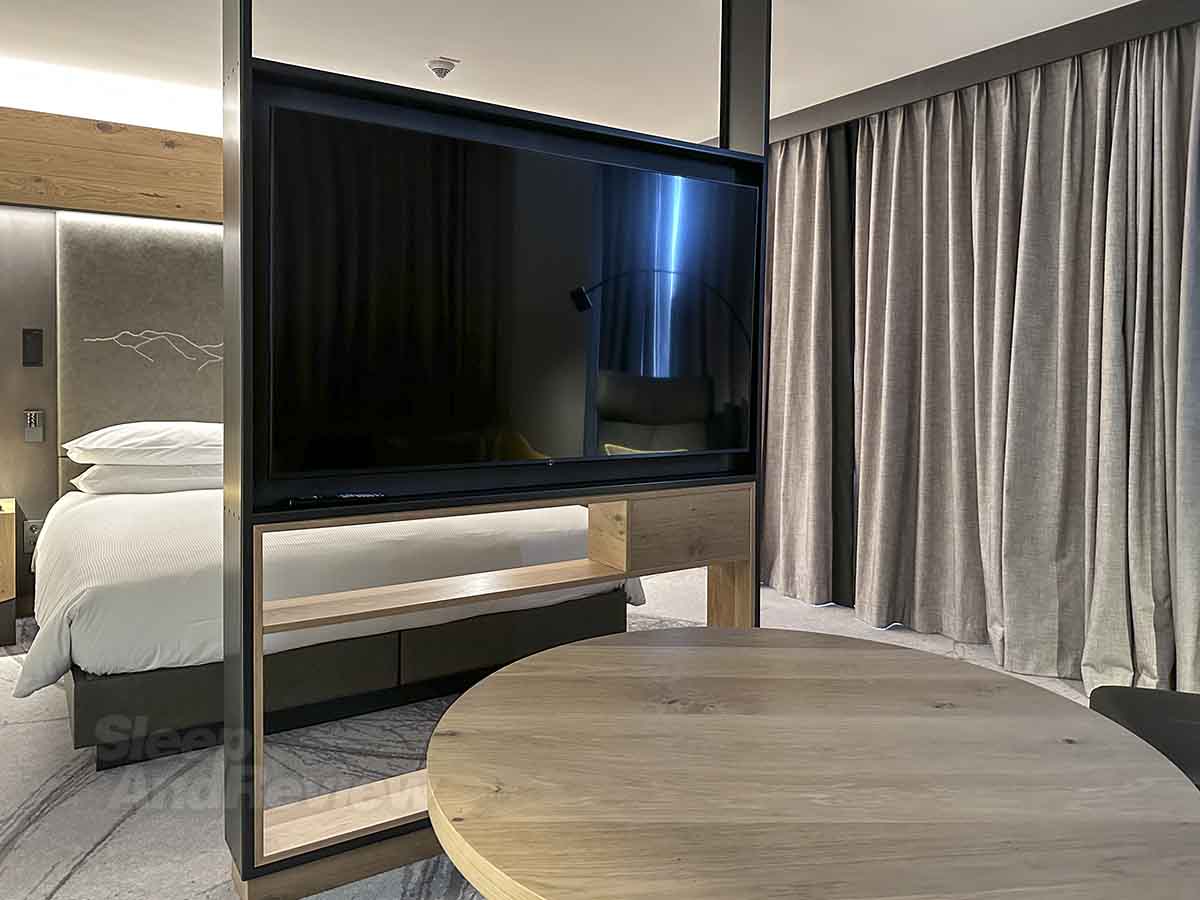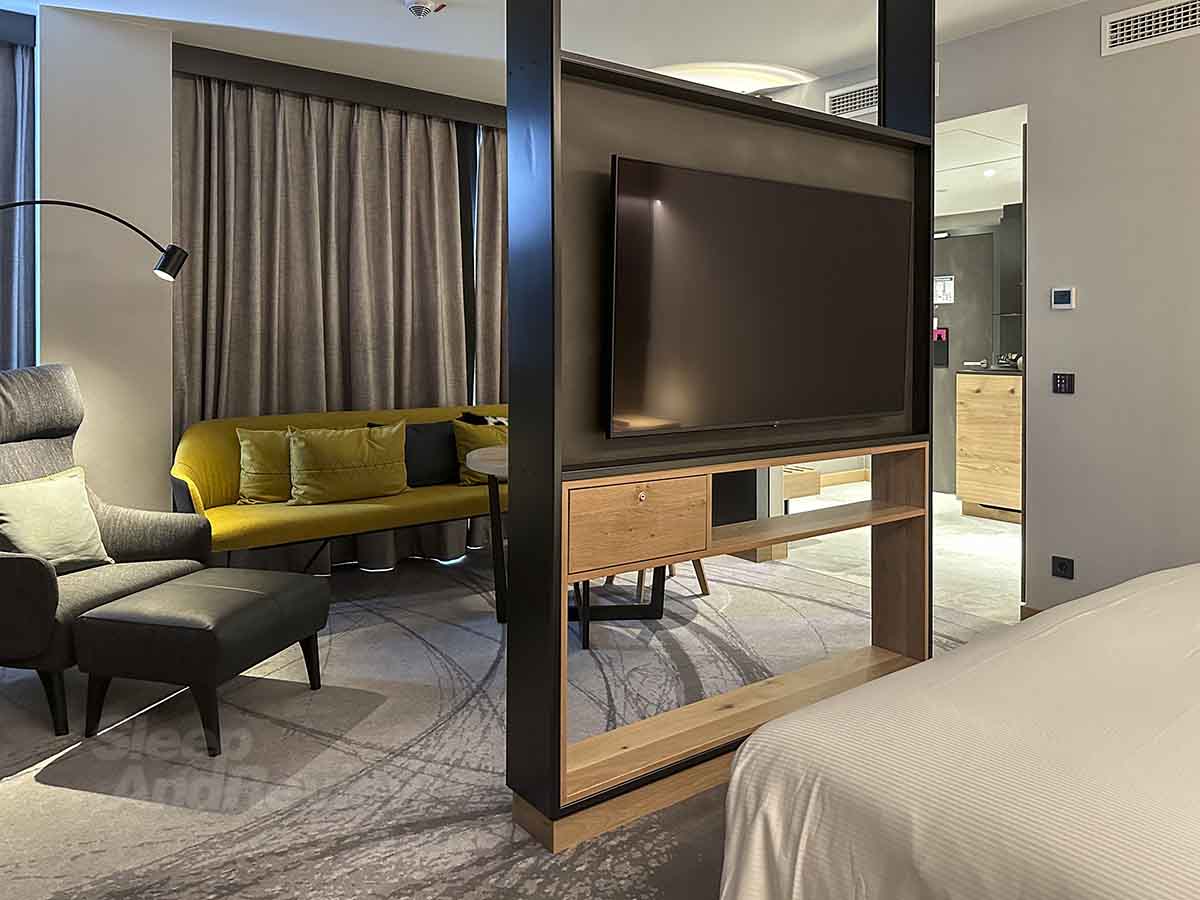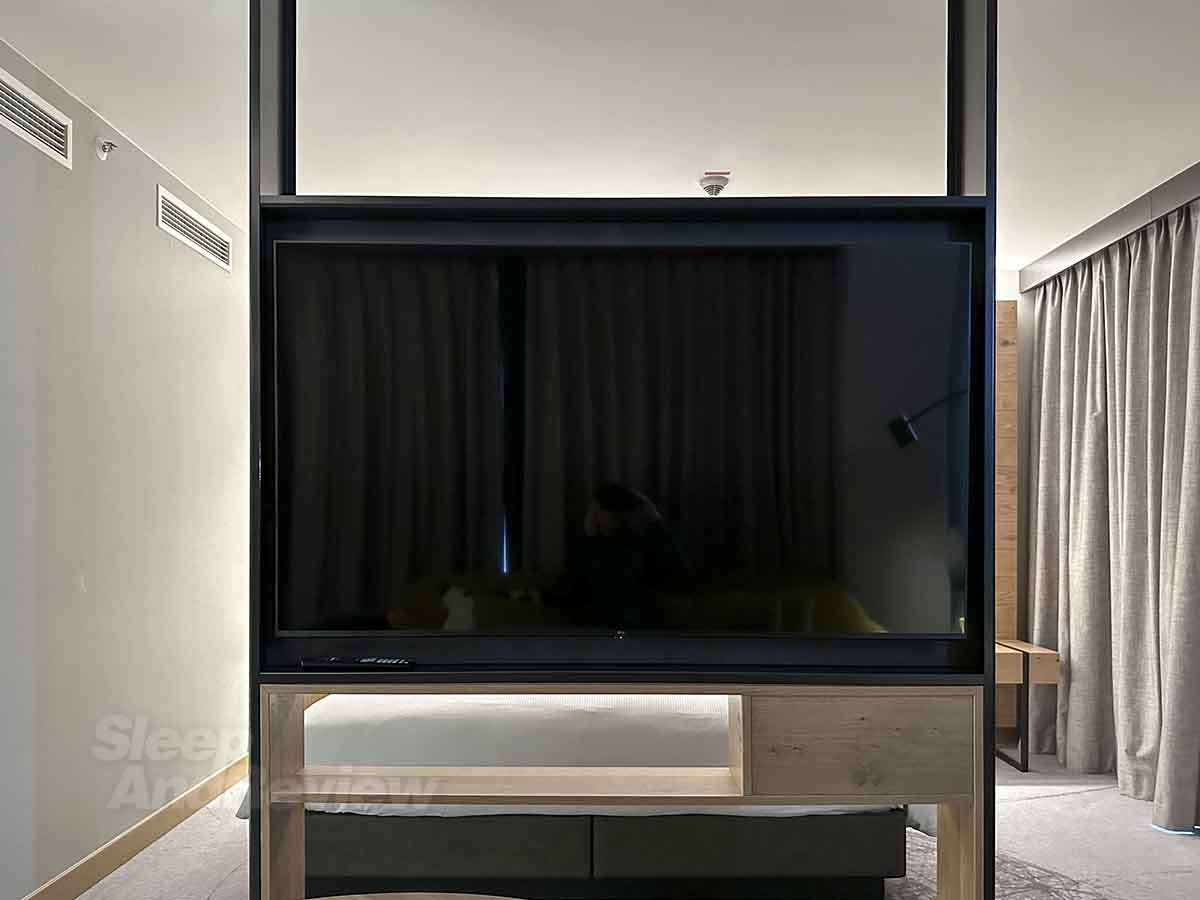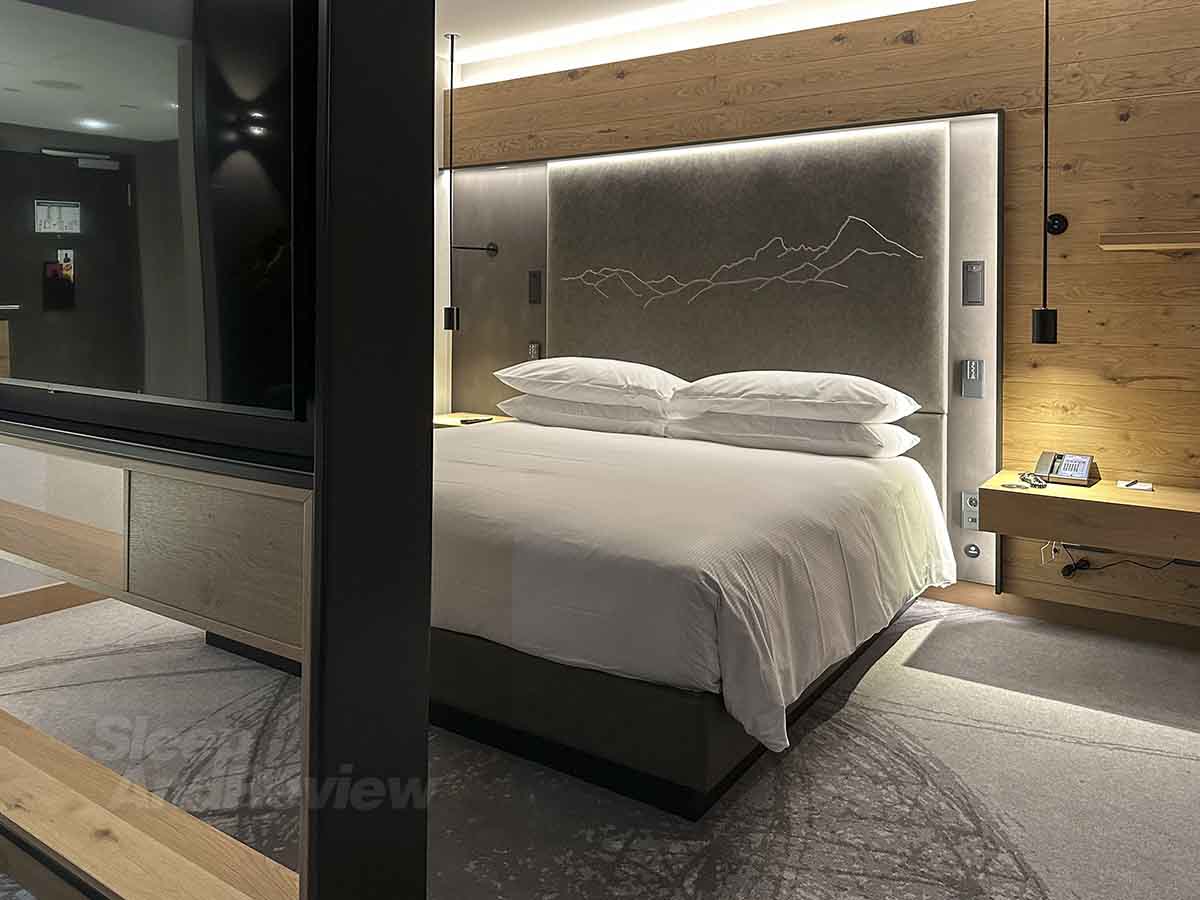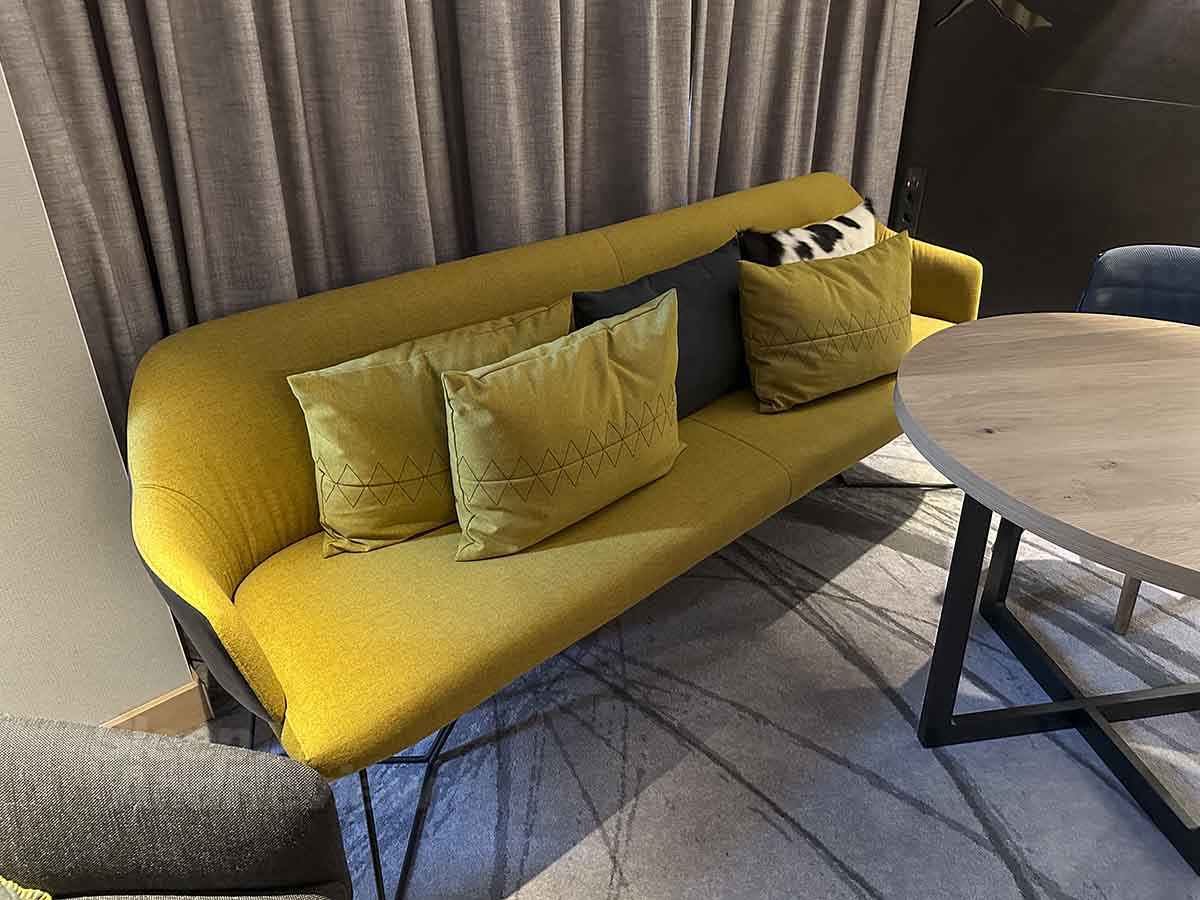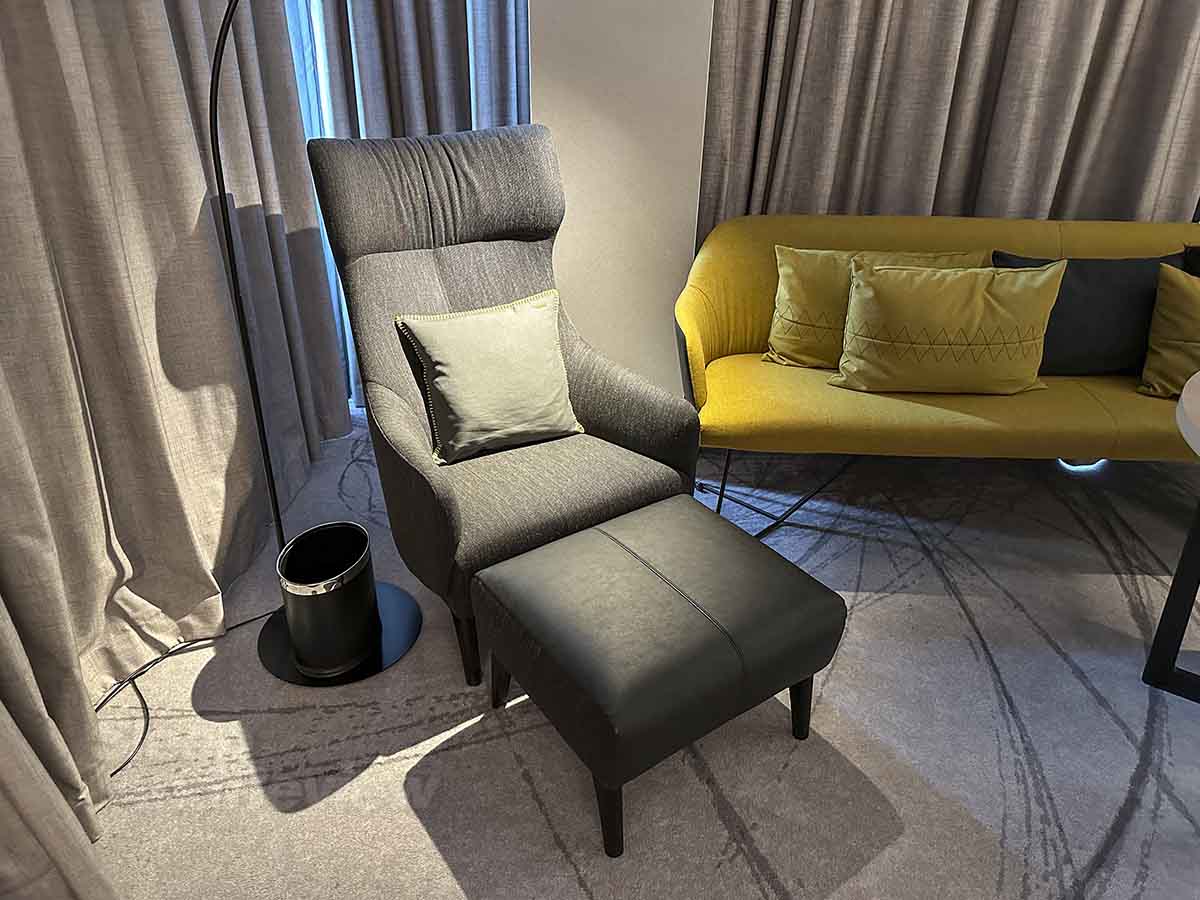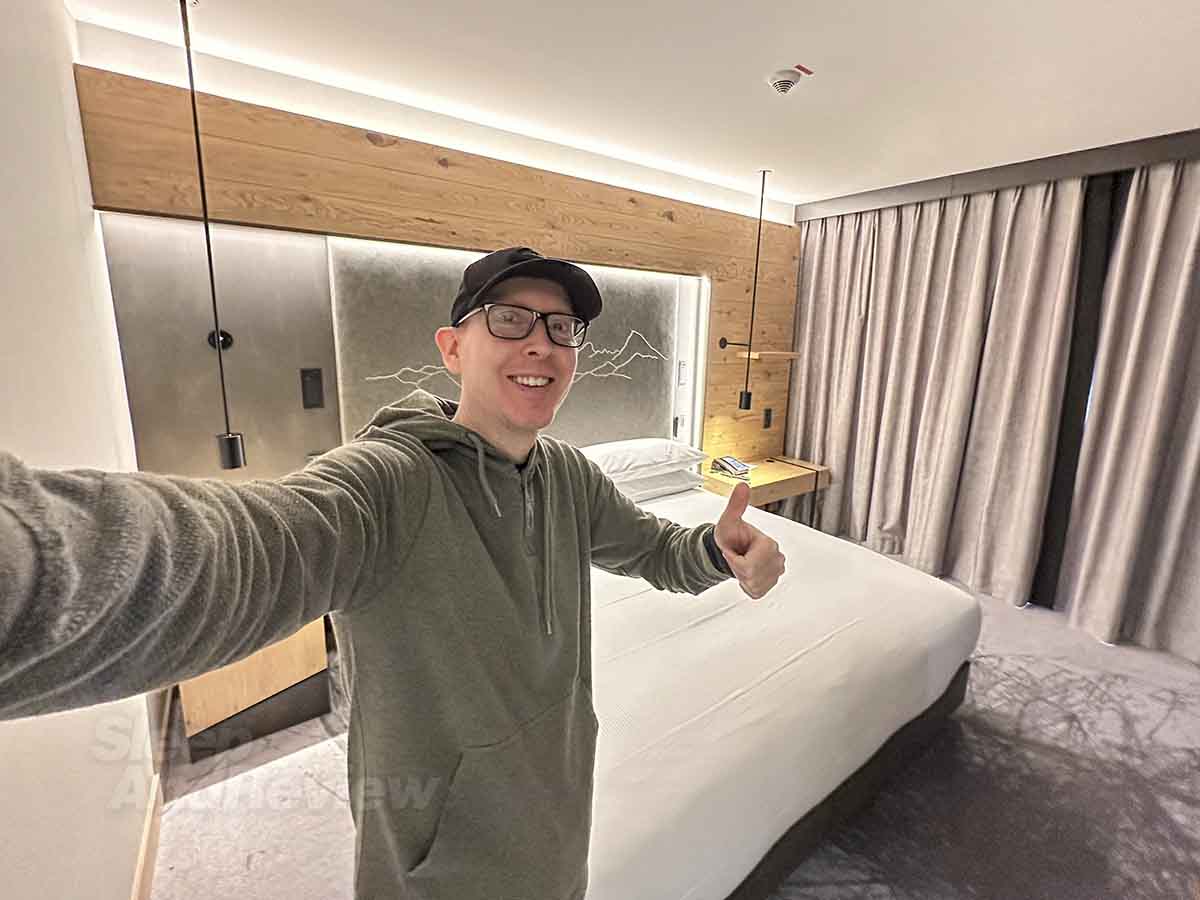 The view
I do have to say that this was the first airport hotel that I've ever stayed at where the view from my room disappointed me. Yes, I could see the runway in the distance, but it was too far away to really appreciate.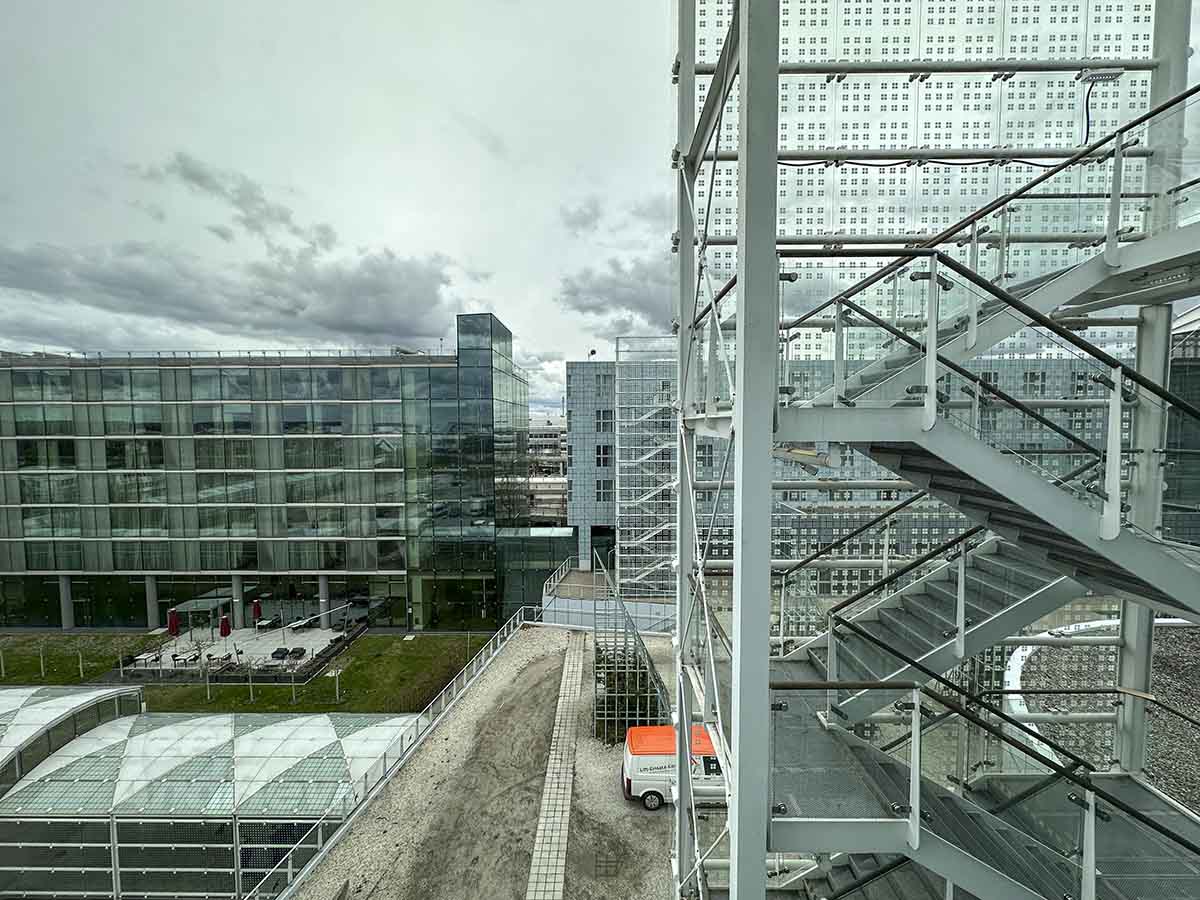 The bathroom
Just as it is every time that I stay at a hotel in Germany, the bathroom completely blew me away. German hotel bathrooms are next level awesome, and this one here in the Munich Airport Hilton didn't disappoint.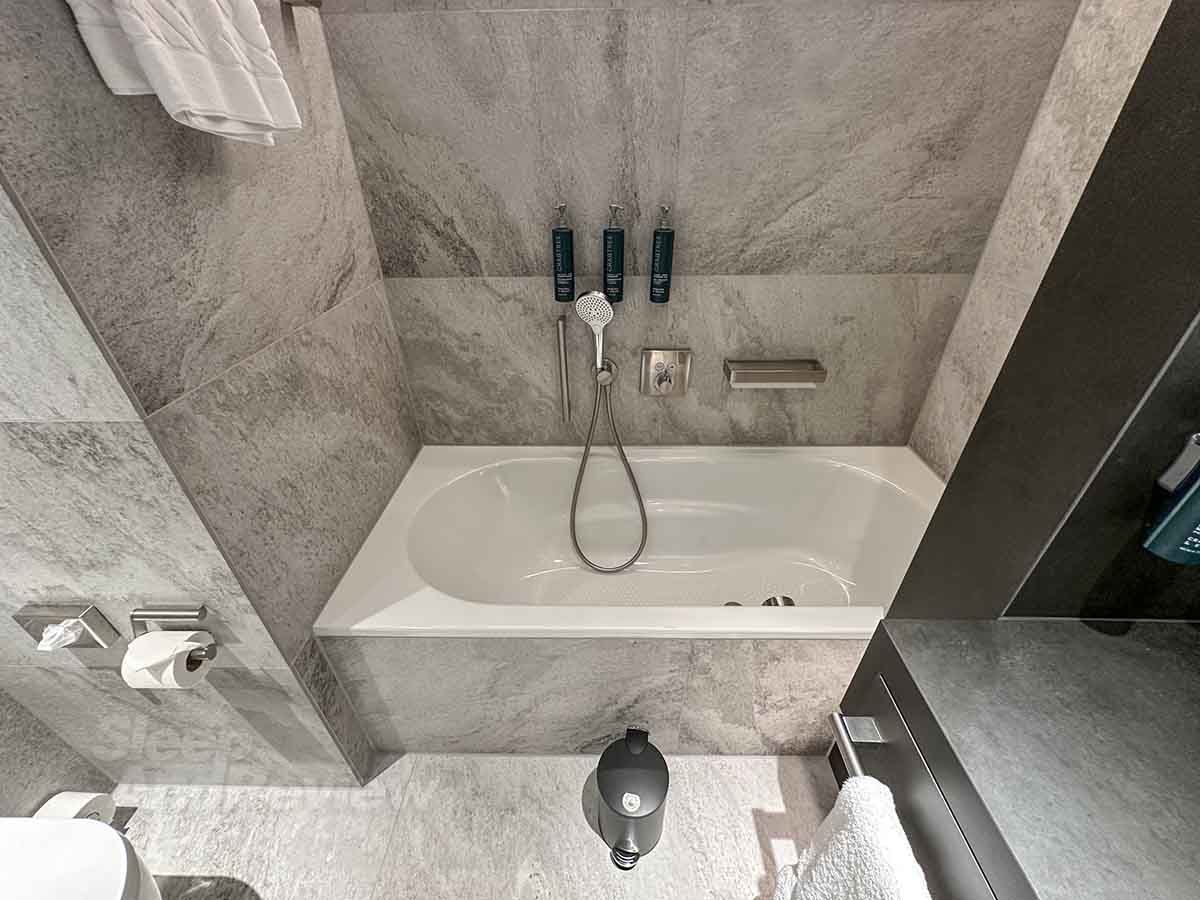 Room service (and some thoughts about food)
I didn't find the food and dining options in this hotel to be all that interesting. Yes, there is a bar and restaurant located in the main lobby, but I chose to be antisocial and opt for room service instead. It was decent food, though extremely salty.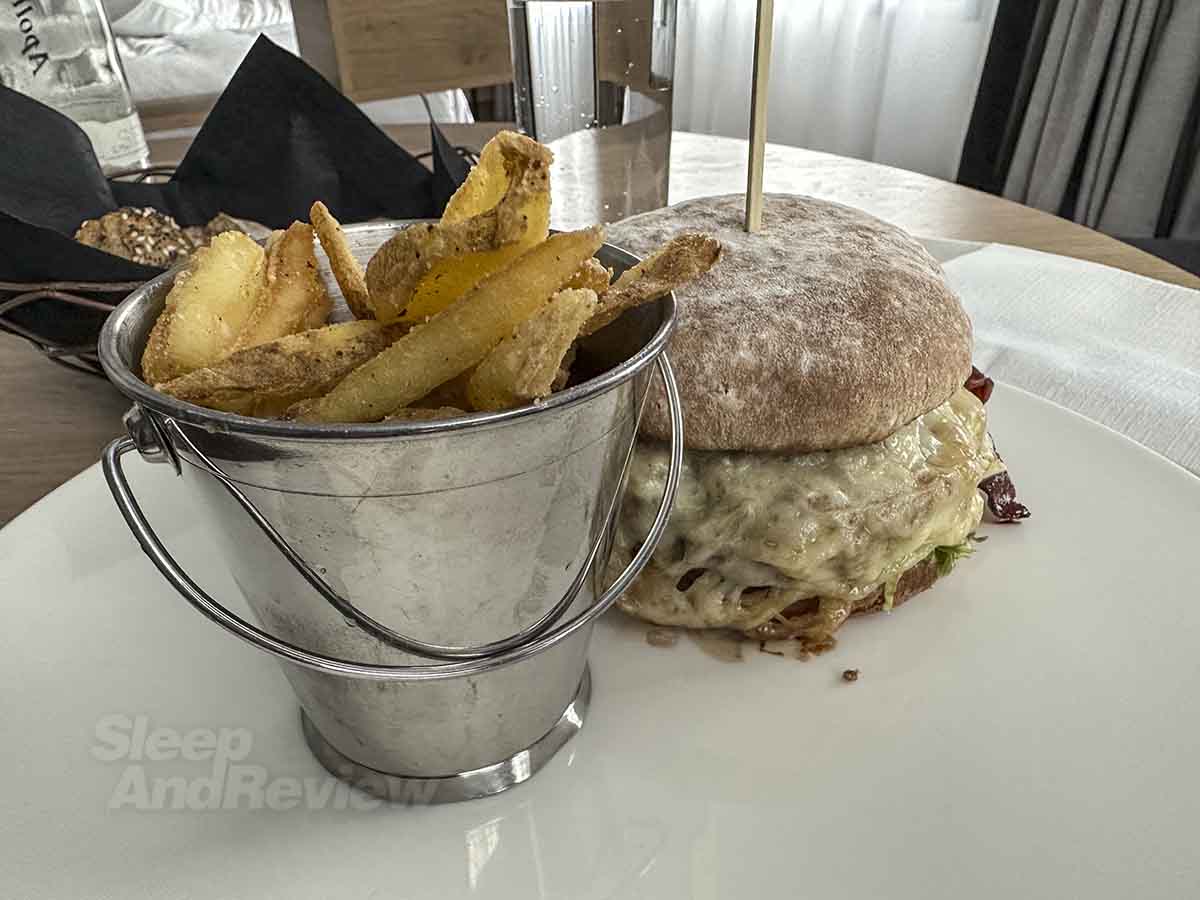 I had also considered walking over to the McDonald's located in the central courtyard area of Terminal 2. It was only a five minute walk, but I just couldn't bring myself to eat what is essentially the same exact food that I could get so easily back at home in the US.
Pros and cons of the Munich Airport Hilton
If you really want to know how I feel about this place, The fact that I can't wait to stay at this property again should speak volumes. Not only is the location excellent, but I love the architecture and attention to detail. I'm getting ahead of myself here…
Pros
The location (just steps from Terminal 2) makes this the perfect hotel for anyone needing to catch an early morning flight.
It's a very modern property. Everything is new, very clean, and meticulously maintained.
It's one of the quietest airport hotels I've ever stayed at.
Cons
It's a bit of a walk from Terminal 1 (about 10 minutes). This is only really an issue if you have a lot of luggage to manage.
Expect to pay a premium to stay here. Convenience is expensive!
Sorry aviation enthusiasts – this is not a very good plane spotting hotel.