As far as airport hotels go, the Marriott IAH (Houston Intercontinental Airport) is one of the best – at least in terms of overall location. As you will see below, I don't recommend staying here for the vibe. It's all about convenience and easy access to the airport. Nothing more.
A full review of my 1 night stay at the Marriott IAH Hotel
So what's the deal with the cheesy decor in airport Marriott hotels? I've stayed in many of their airport properties over the years, and  the vibe in each and ever one of them has been very "1970s" –  right down to the orange and brown accents against dull beige walls.
I always thought that it was because they were trying to keep things on a budget. However, I think my stay at the one at IAH has led me to believe that they are doing this on purpose. The decor was exactly the same as all the rest, and I'm sorry, but everything just looked so dated.
FYI, this hotel is located adjacent to the terminal buildings, and is easily accessible from any of them via an underground walkway and tram (very similar to ATL).
Arriving at the hotel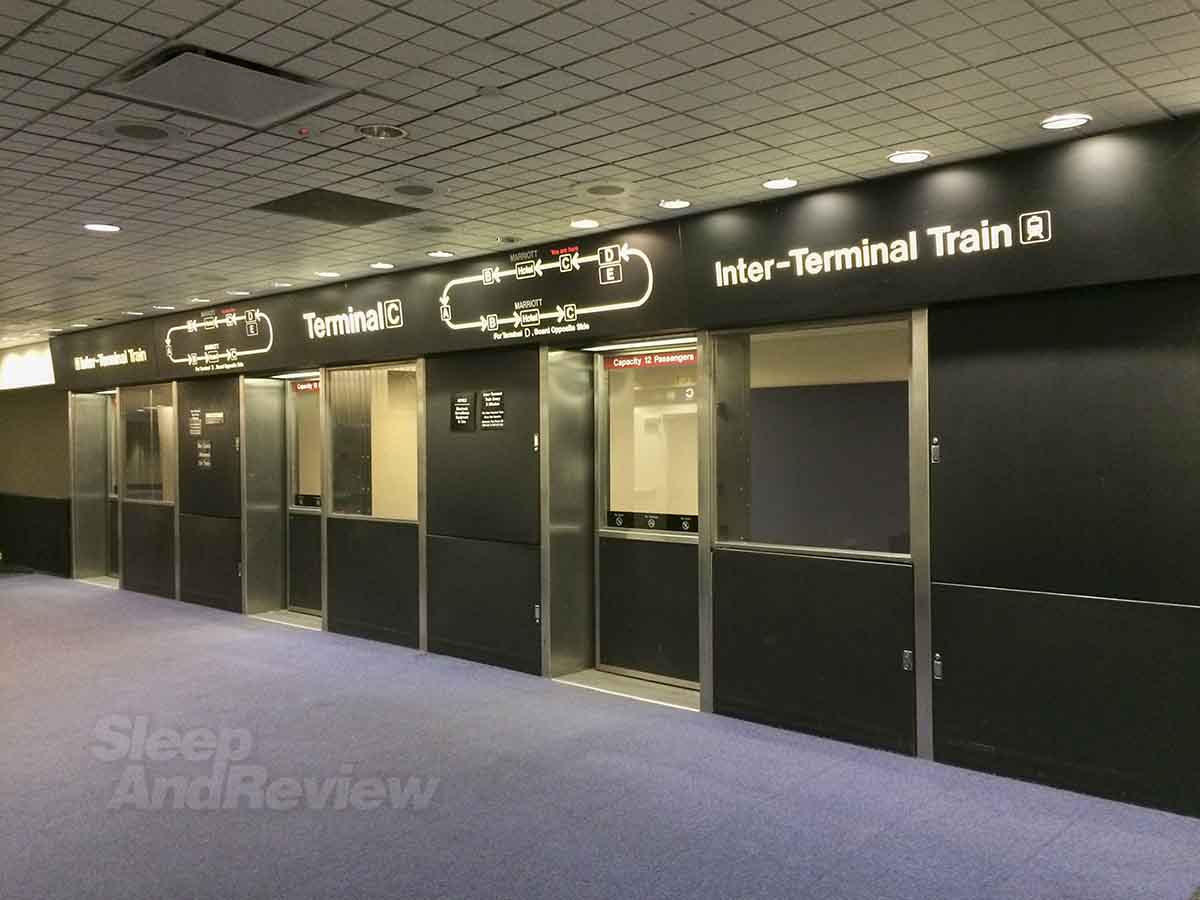 Every singe staff member I encountered was very welcoming and friendly – everyone seemed to put on a pretty good act that led me to believe that they truly loved their jobs. Even the staff of the restaurant on the top floor was on thier best behavior – it was a very cheerful environment.
Getting to my room
So let's continue with the pics, shall we? For reference, my room was in the south tower – not the north (where the registration desk is located).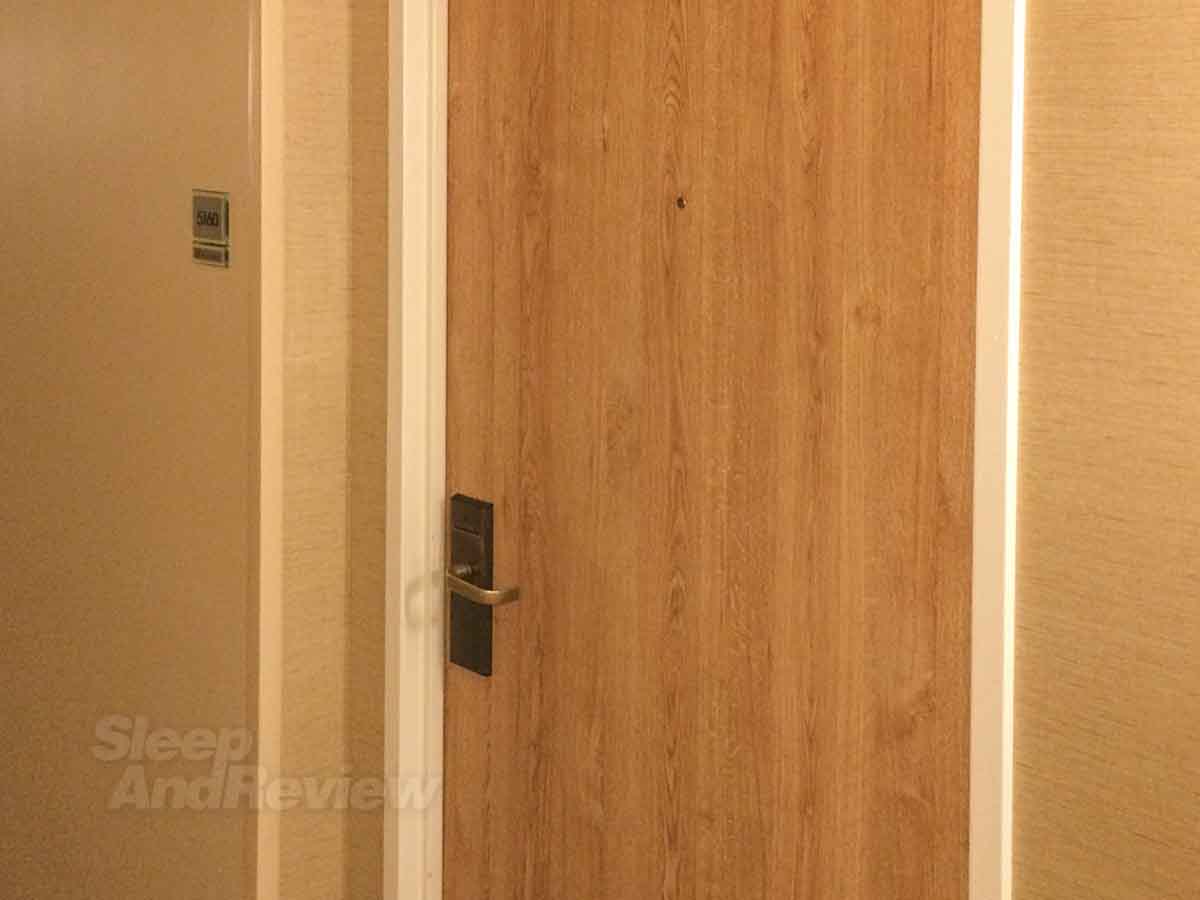 Inside the room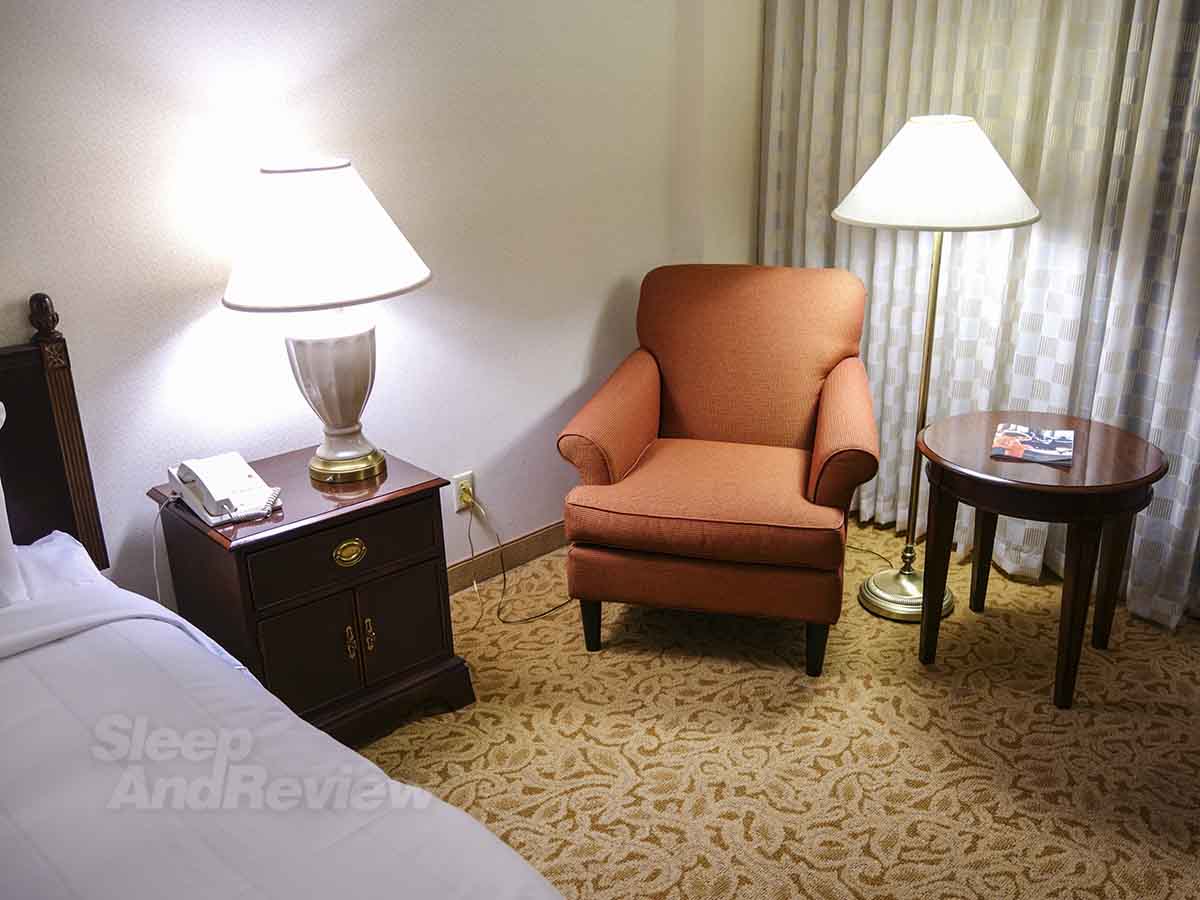 The bathroom
The view of the airport
One of the best things about this hotel was how close it is to the terminals. For aviation geeks like me, it doesn't get much better. This is a very good spotting and photography hotel, provided you get a top floor room in the south tower. I guess I just got lucky, because I didn't even ask for a room with a view.
The food
And no worries if you aren't interested in airplanes – the windows are very well soundproofed, and aircraft noise was not an issue for this light sleeper.
Going back to the airport
Final thoughts
Aesthetics aside, I enjoyed my stay here quite a bit. The location just can't be beat if you've arrived on a late flight or you're departing early in the morning. Would I stay here again? Absolutely!