The Marriott at the Washington Dulles Airport is the kind of hotel that will give you a good pause when you first see it. But at least it's friendly-looking enough to make you shrug your shoulders and say "f**k it – I'm going in" as you approach the main entrance.
It's one of the oldest looking Marriott hotels I've ever stayed at. It's nice though, the staff is great, and it's proximity to IAD can't be beat.
A full review of my most recent one night stay at the Marriott Dulles Airport (IAD)
Truth be told, I've stayed at this Marriott adjacent to the Dulles Airport four times since 2015. This wasn't my first rodeo. It's my go-to hotel anytime I need to stay near IAD, and I'll very likely stay there again. The following pictures (and video) will explain why:
Location
Yes, this Marriott is technically "adjacent" to the Washington Dulles Airport. It's not connected to the terminal however, so it will require either a shuttle bus ride or a 15 minute walk to reach. I always prefer to walk.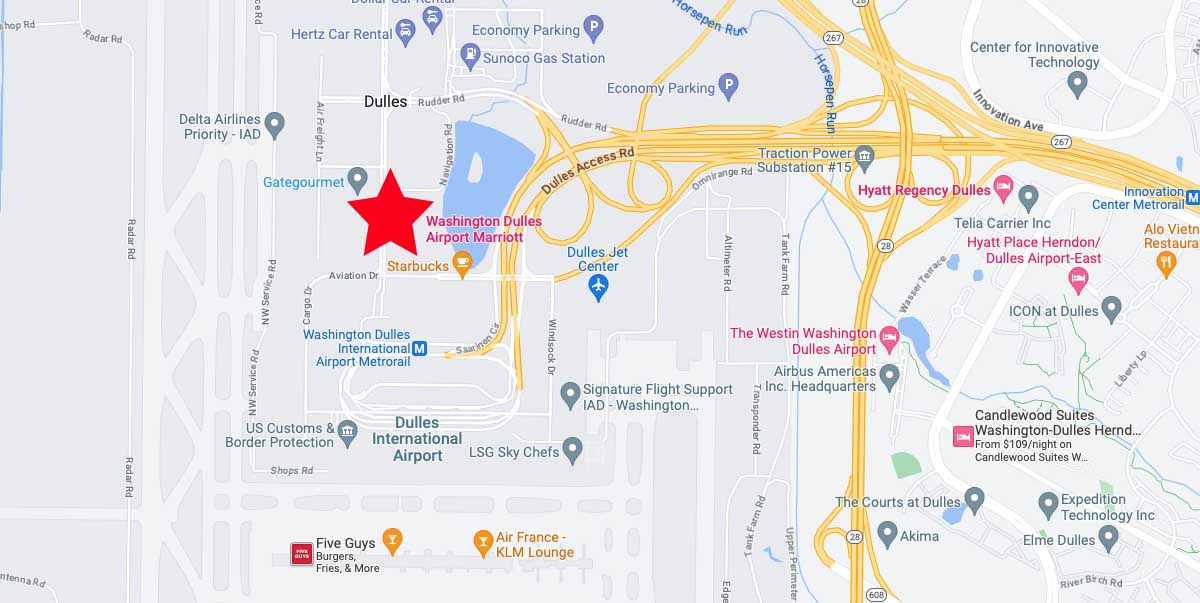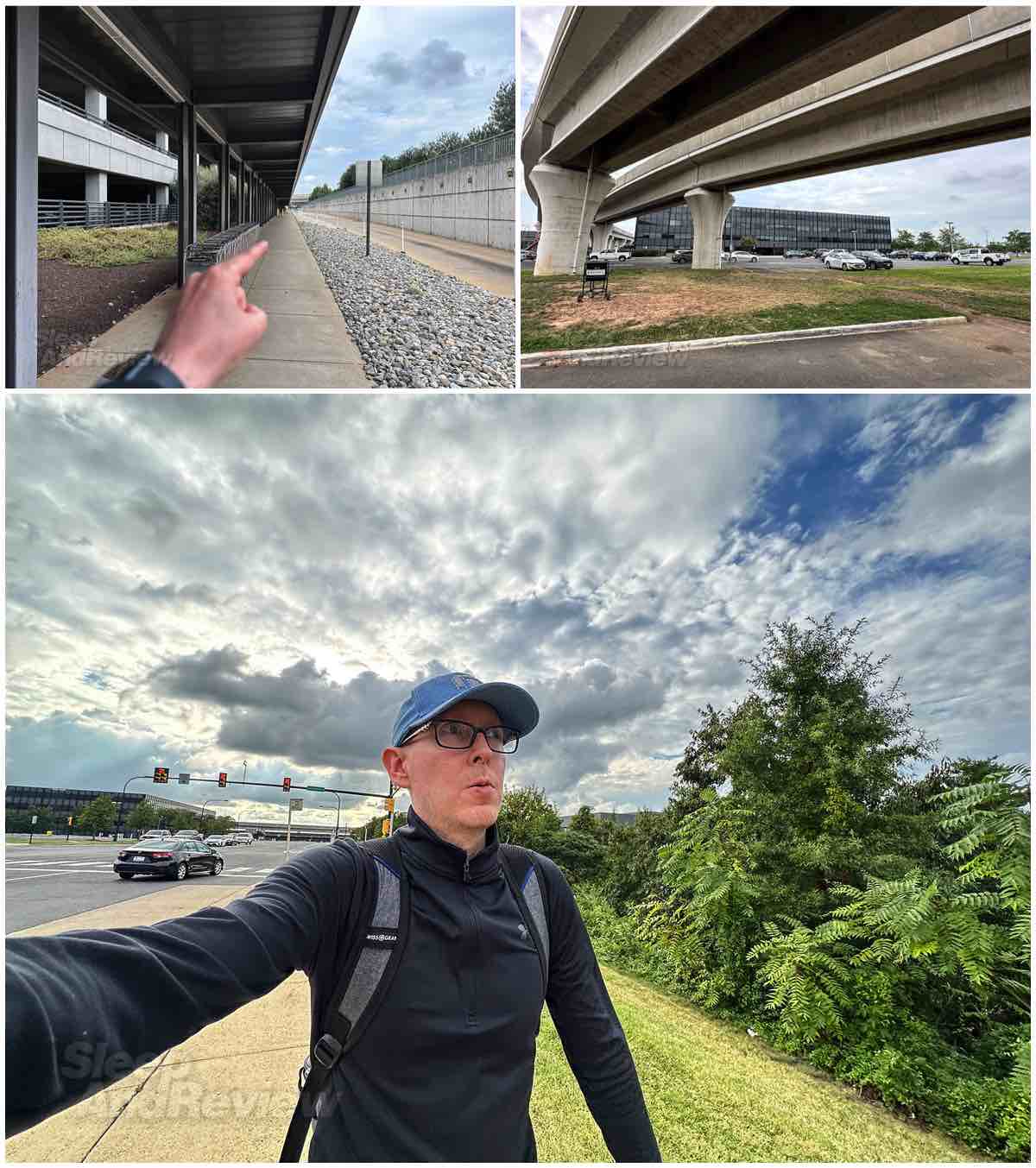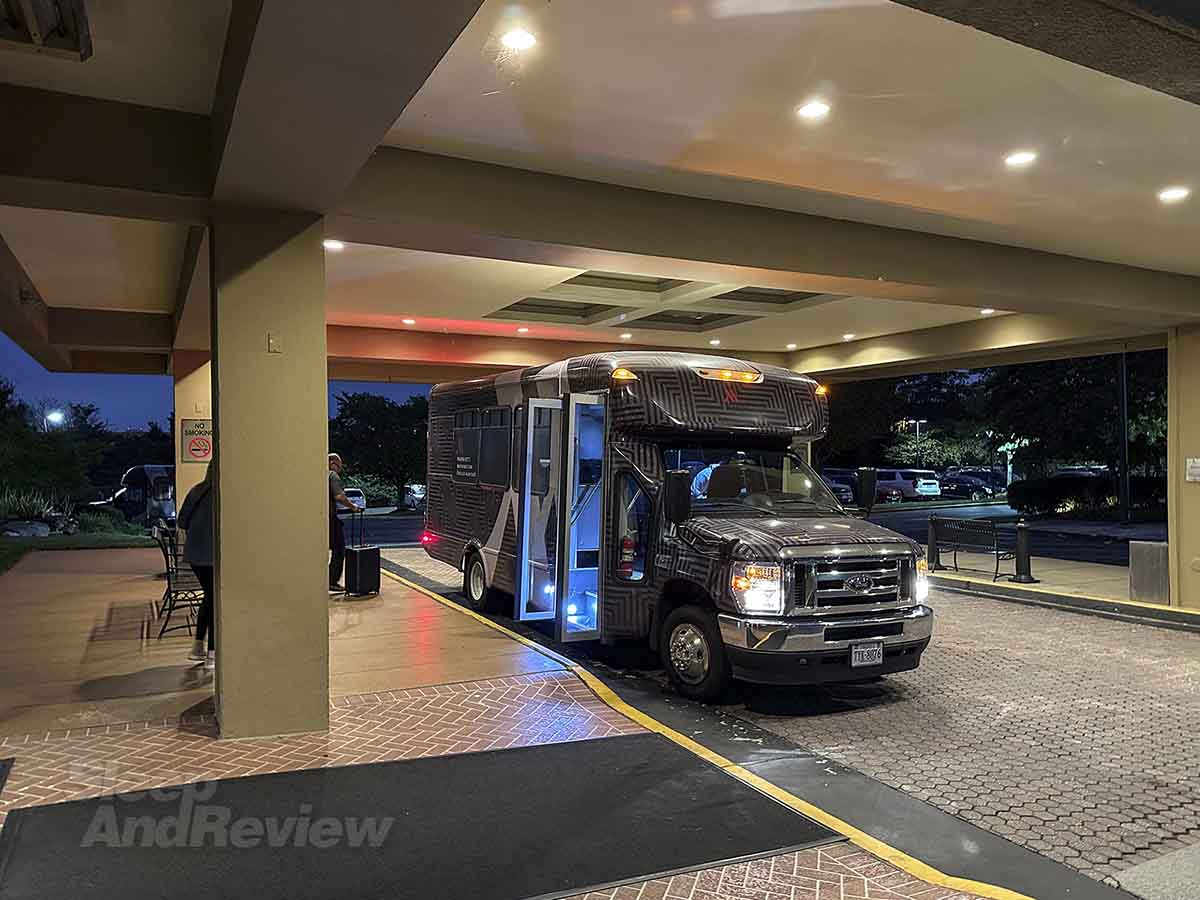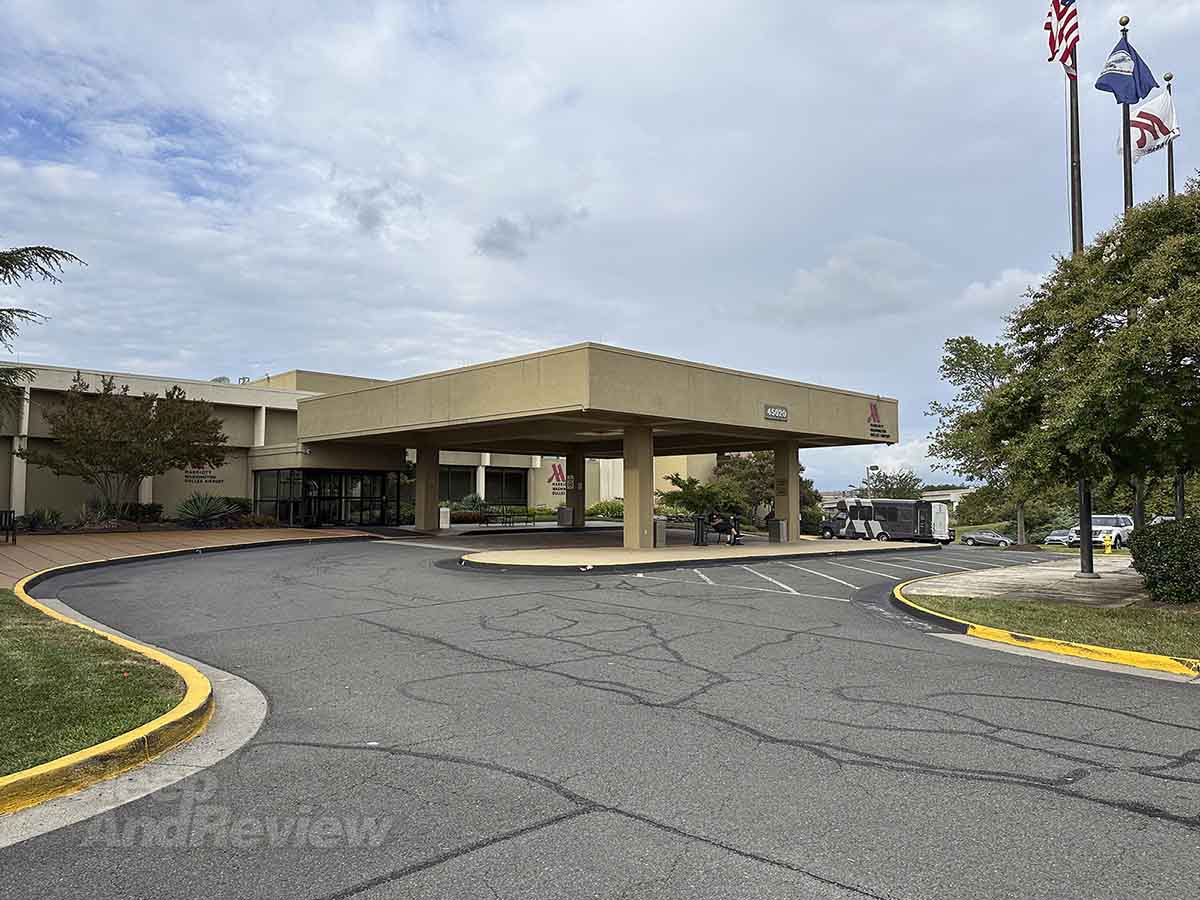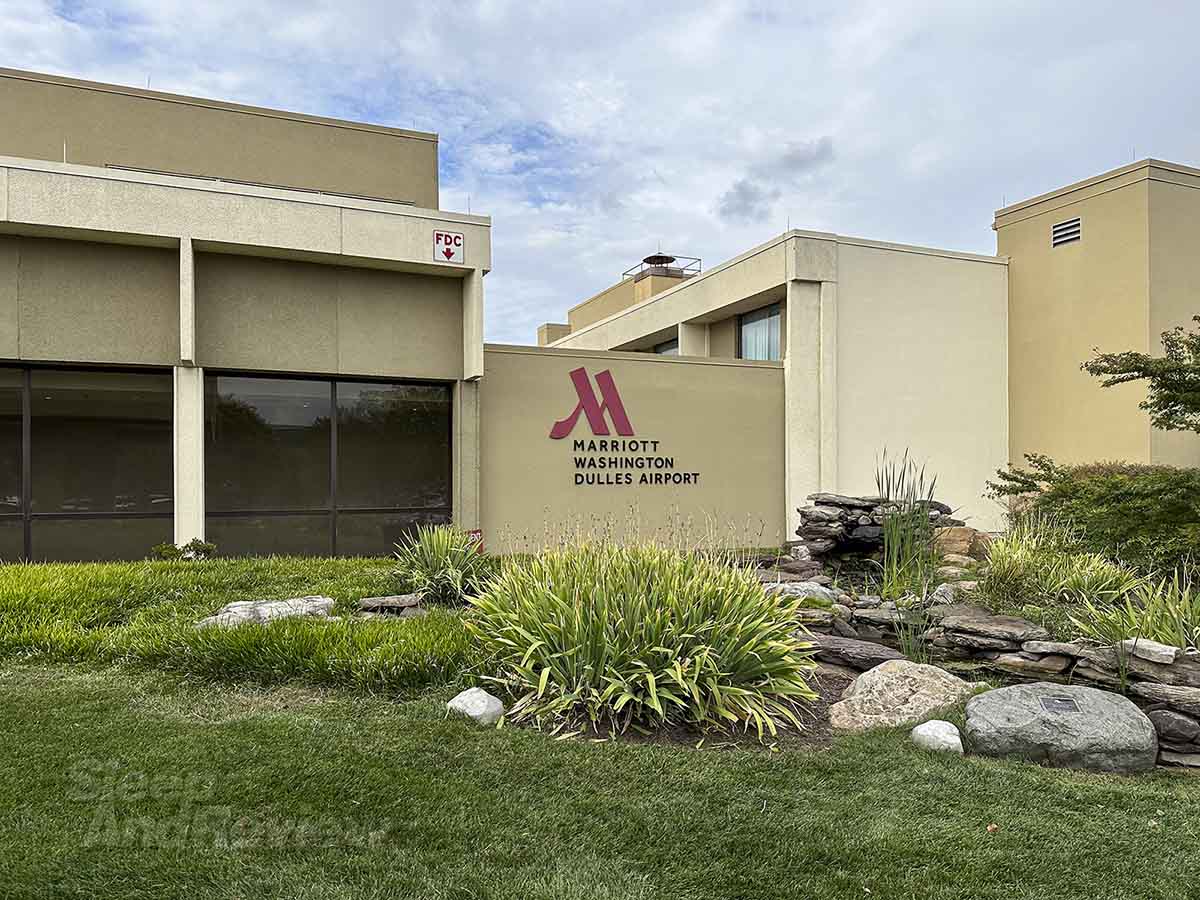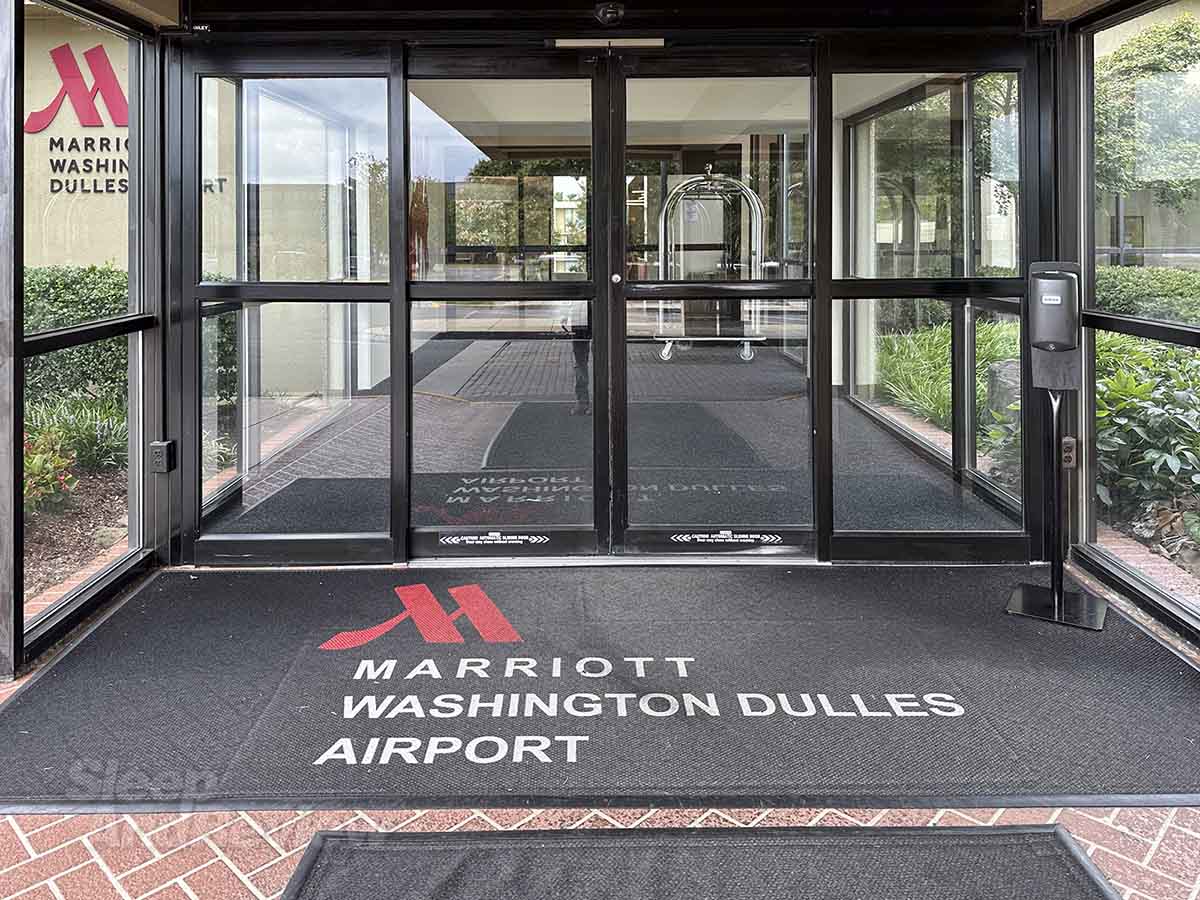 The lobby (and checking in)
Checking in at the front desk is no longer necessary thanks to the Bonvoy mobile app. I checked in via the app five hours before arrival, and had a room assignment and electronic key ready to go upon arrival.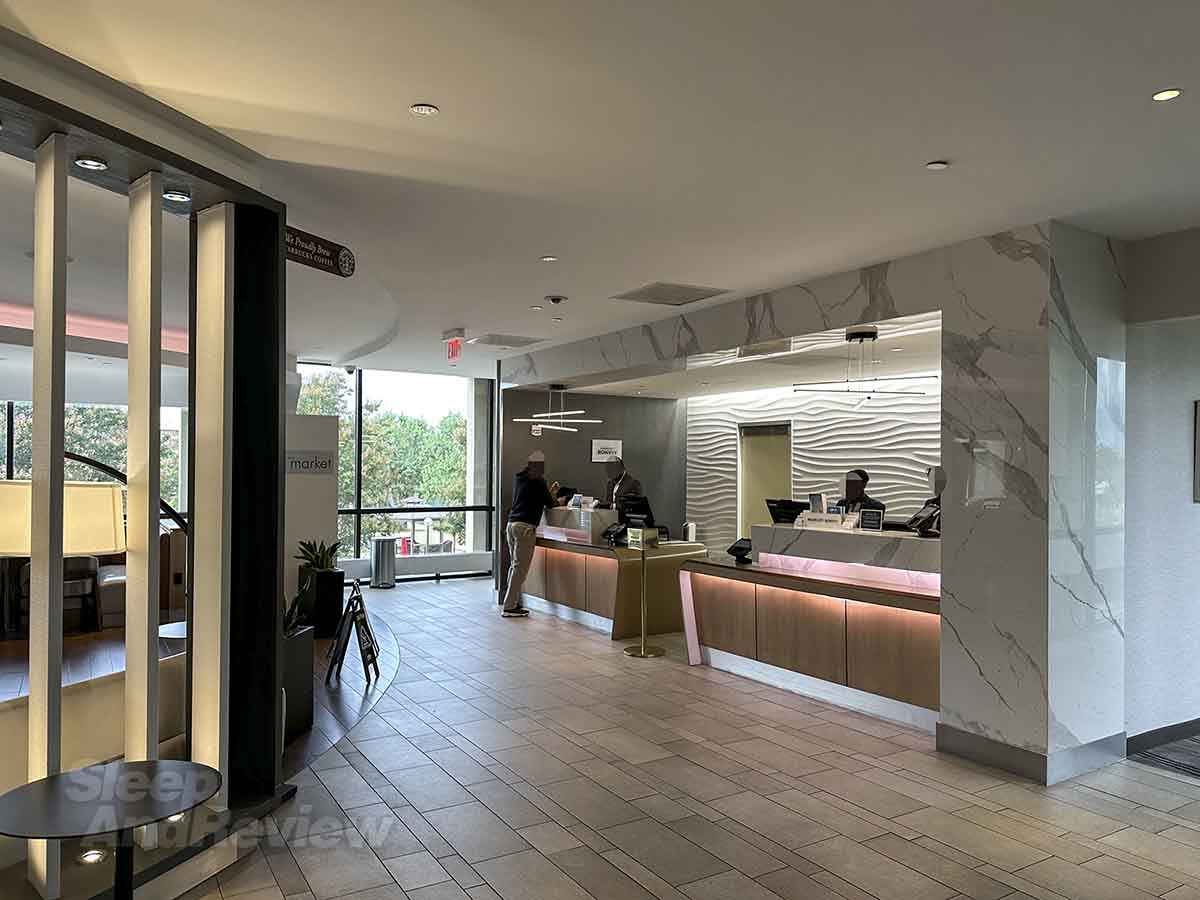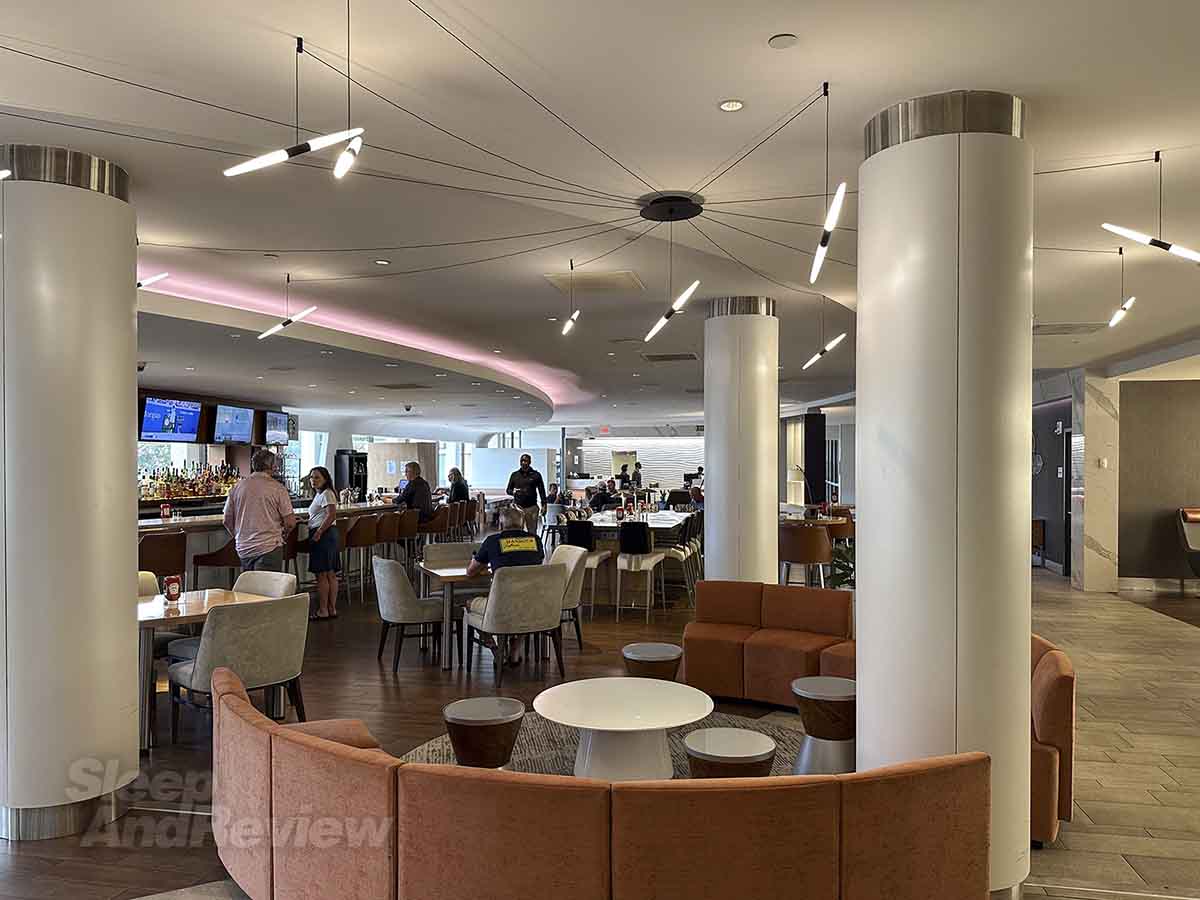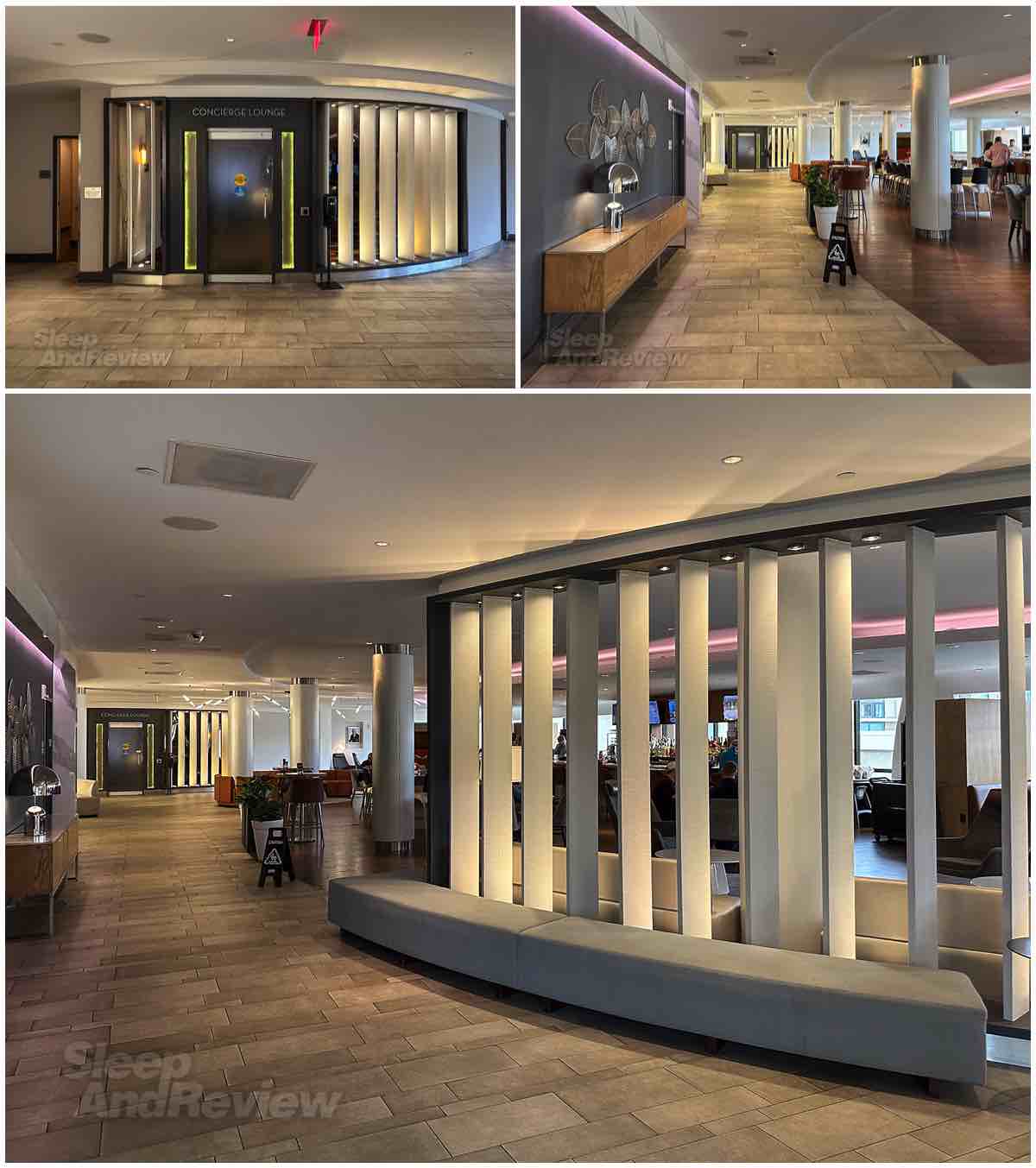 Getting to my room
The layout of the Marriott IAD is one of the weirdest I've ever experienced. It's a two-story property that is mostly shaped in a square with a central courtyard. They've expanded though, and there are additional wings that extend outward from that main square.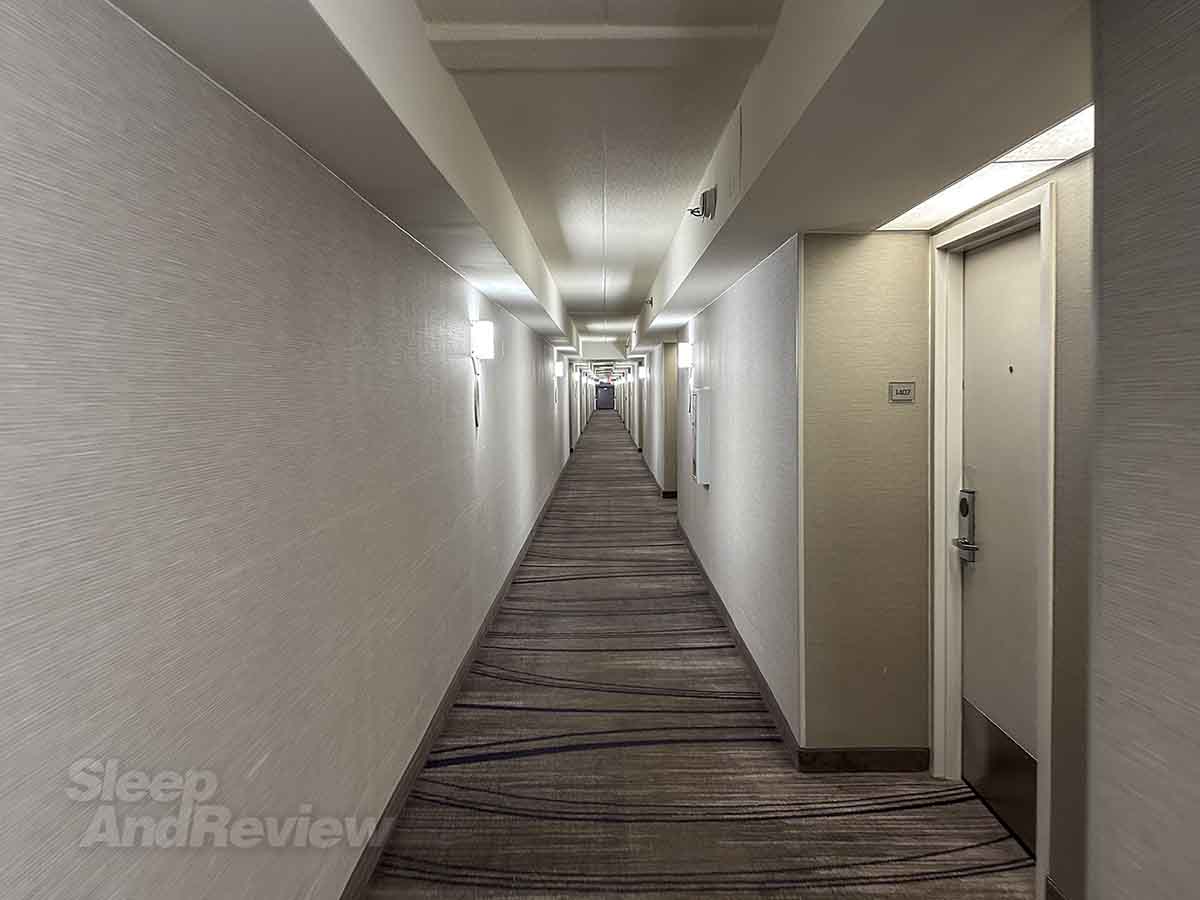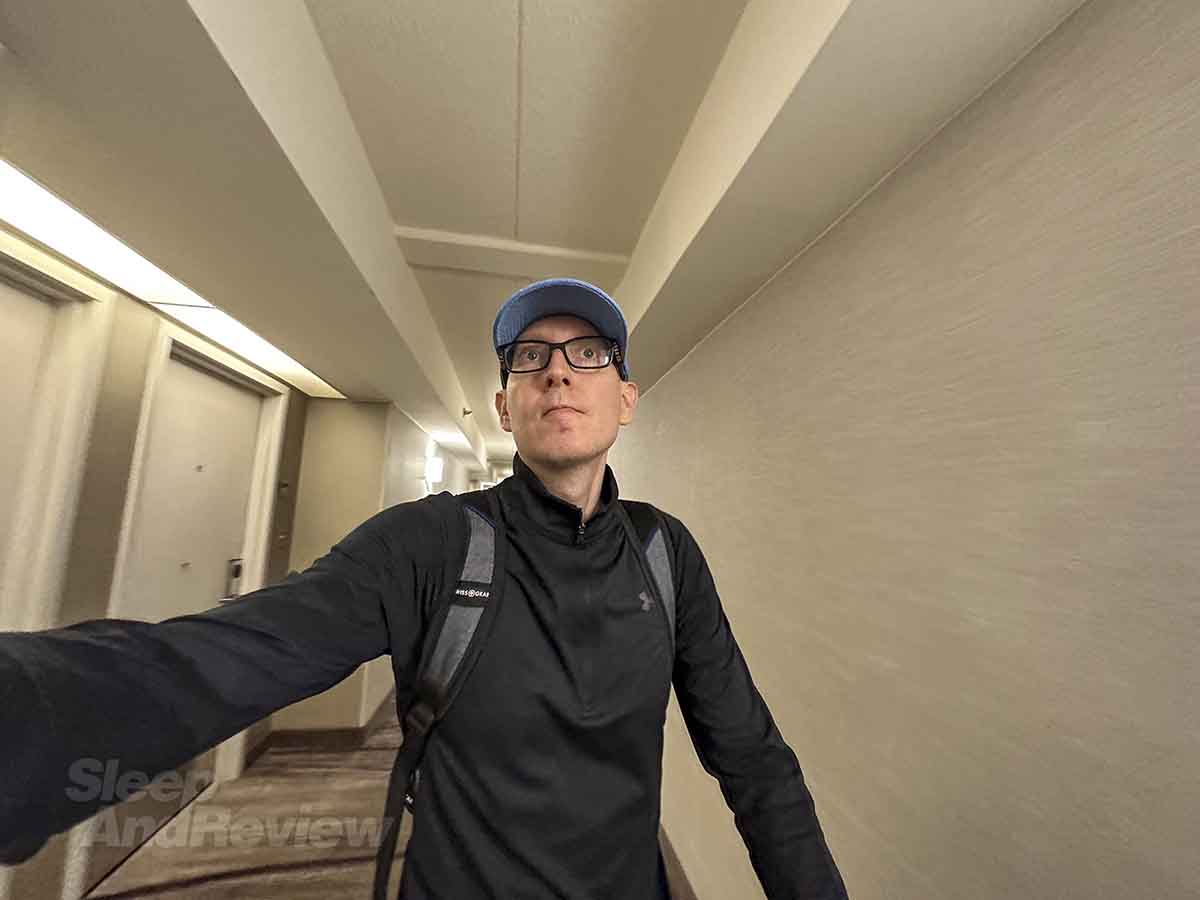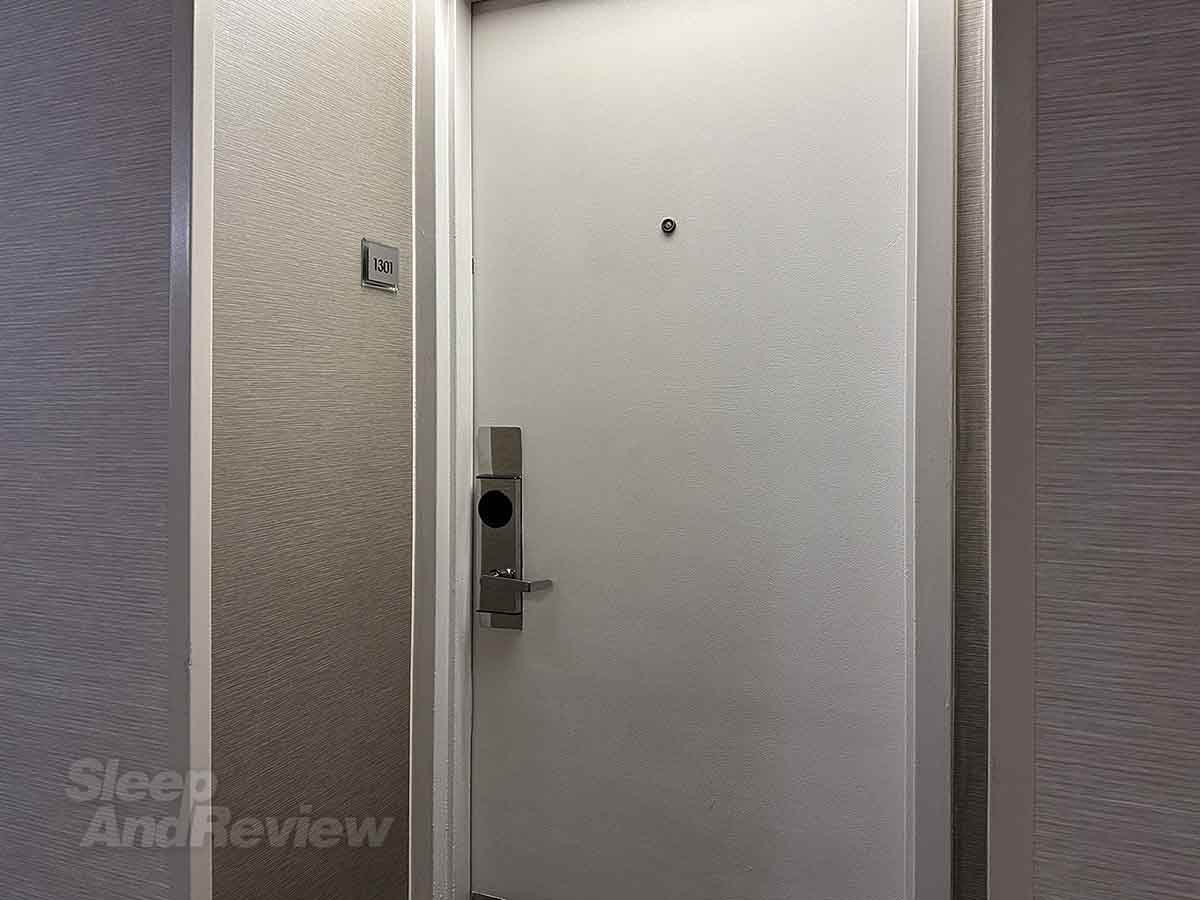 Room overview
Not much has changed in this hotel since my first visit way back in 2015. That said, they've done pretty well to keep the room decor fairly up to date. My 1st floor room felt modern and clean, and I had a really hard time finding reasons to be overly critical about it.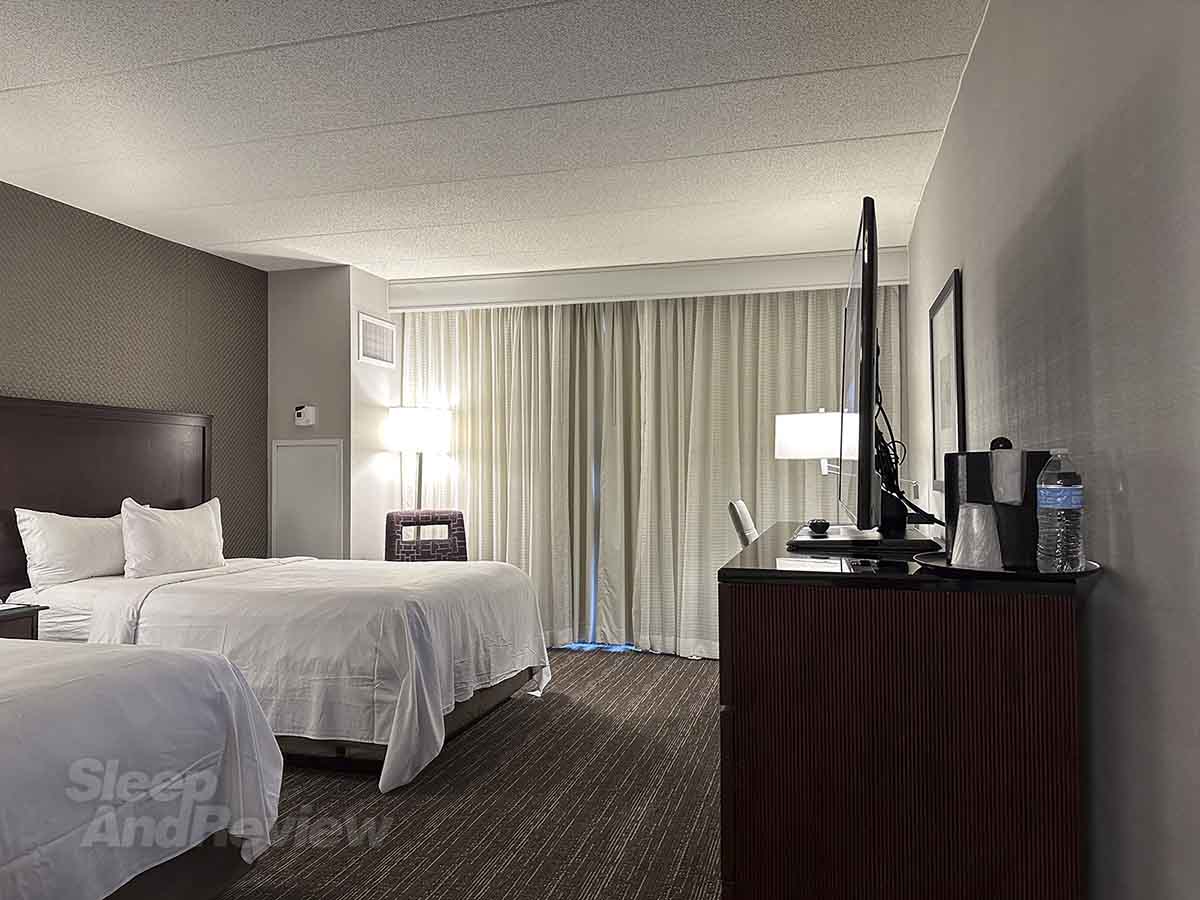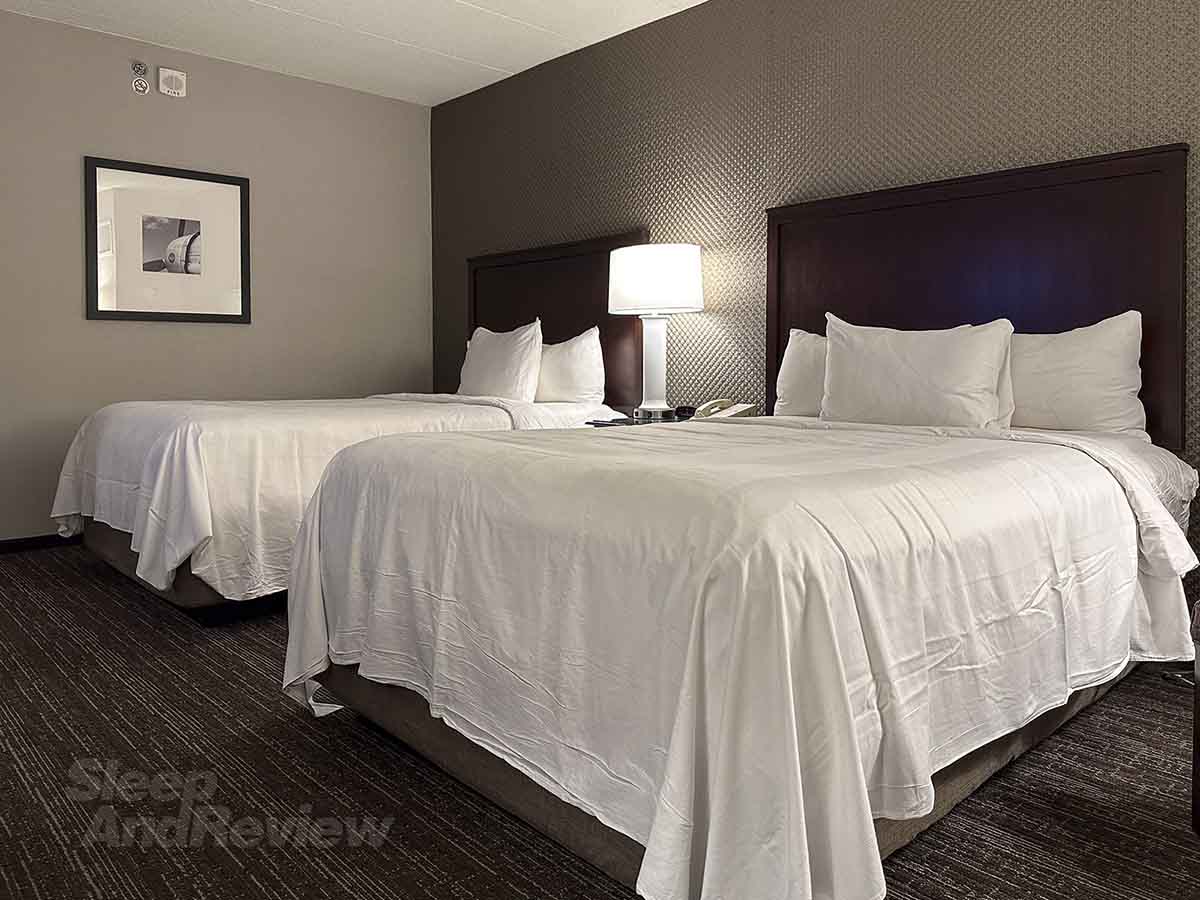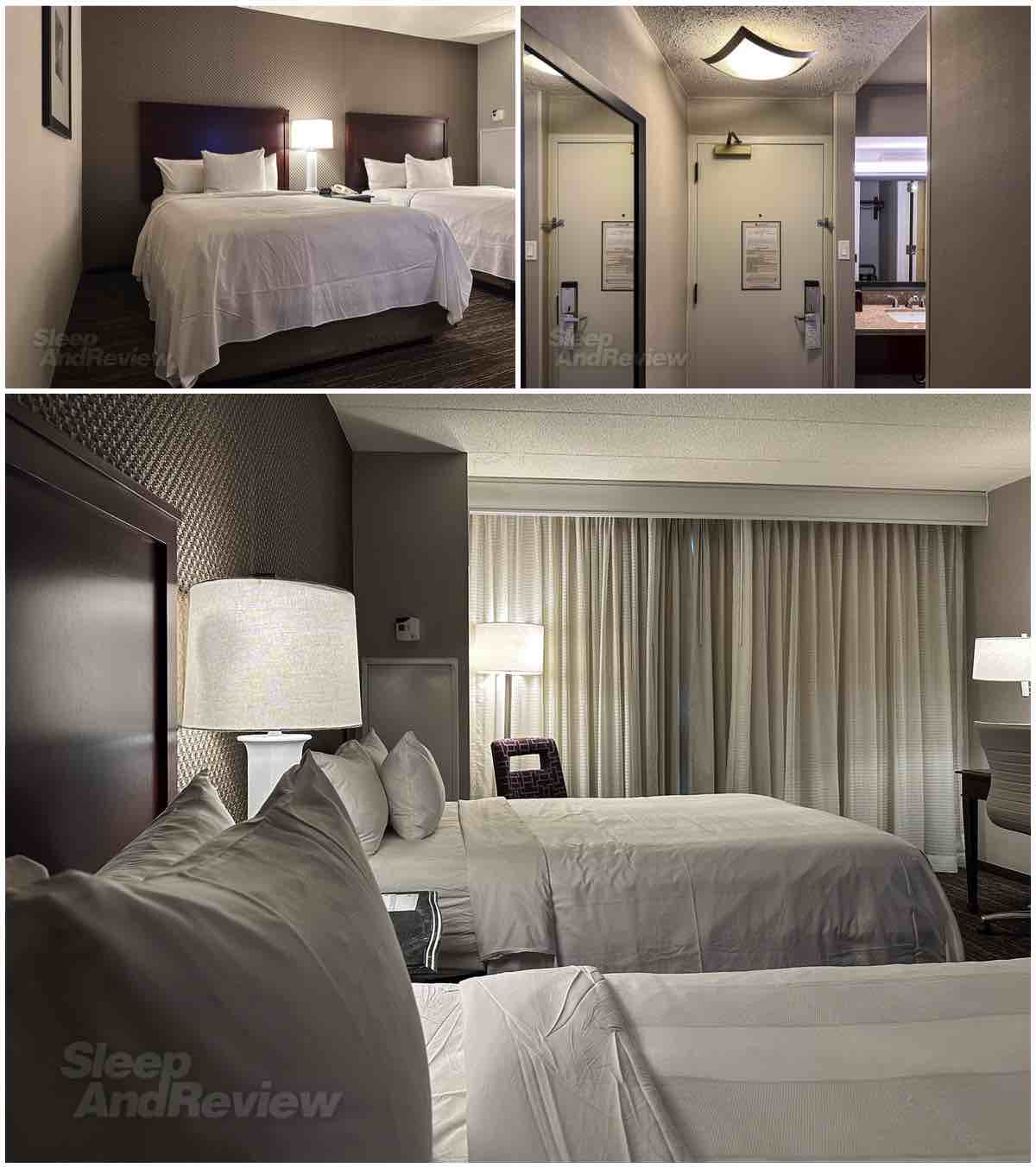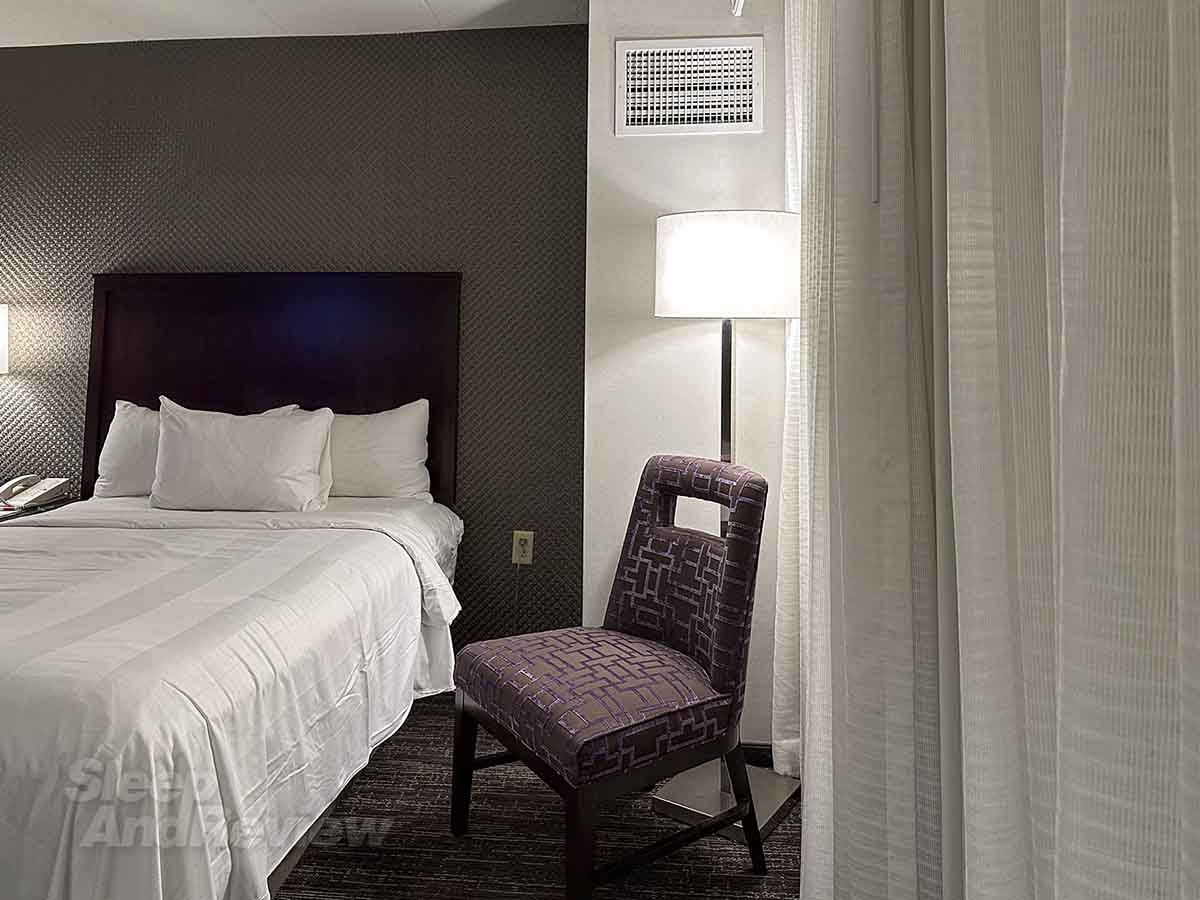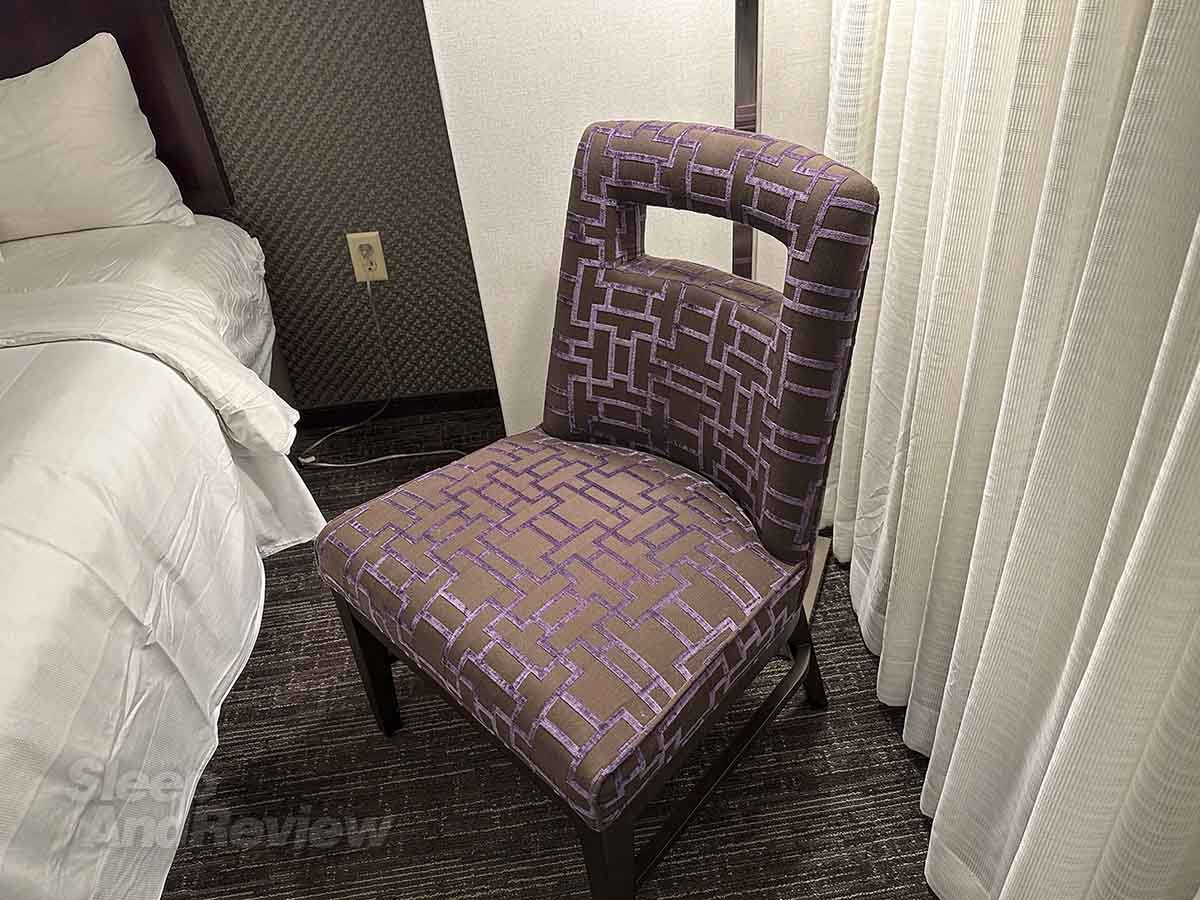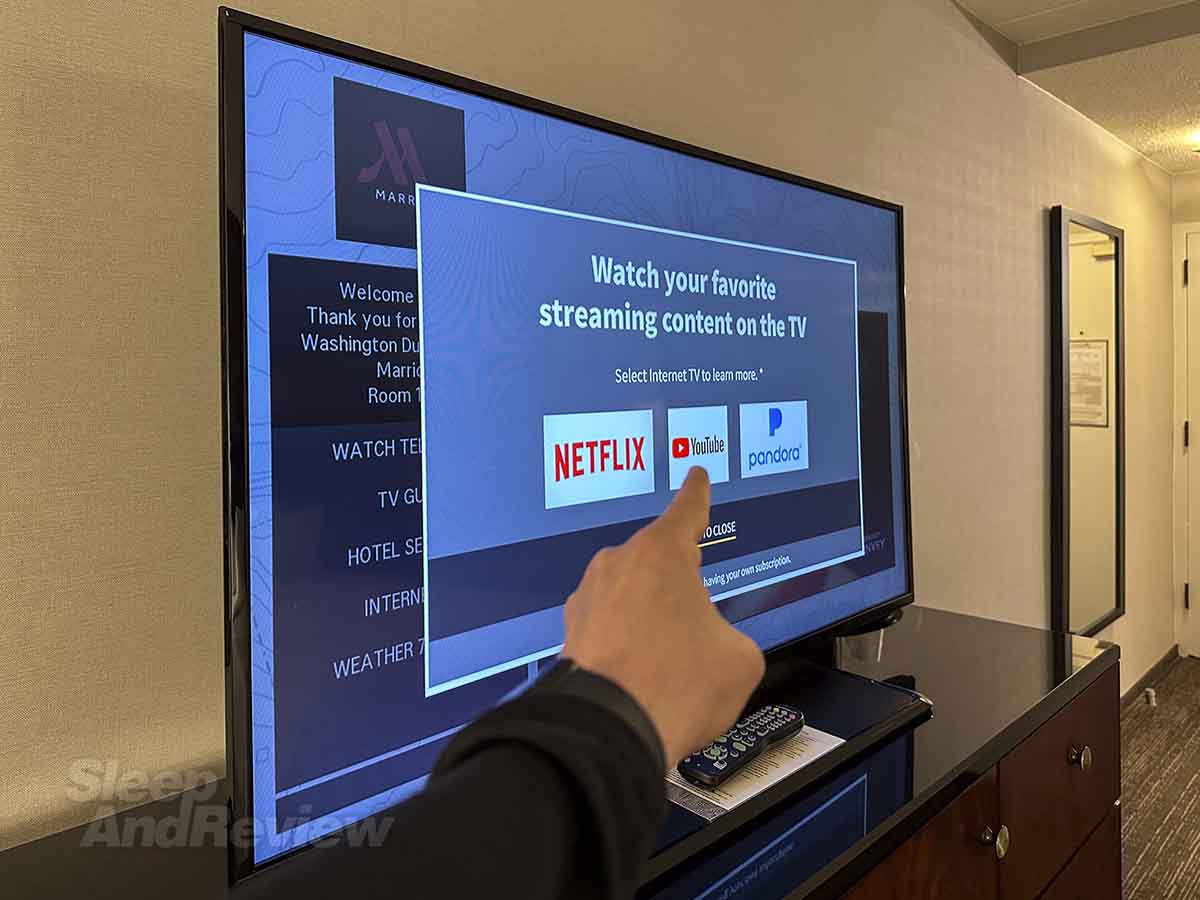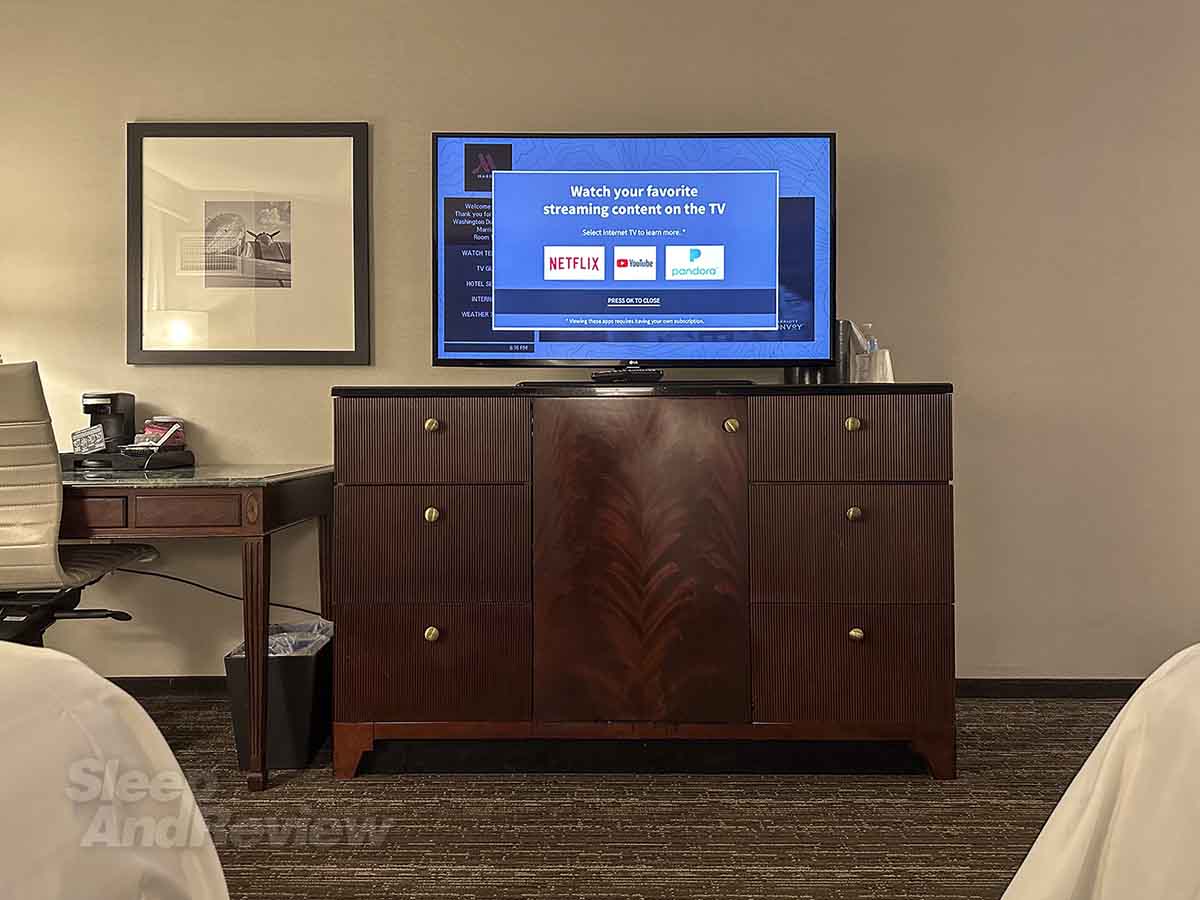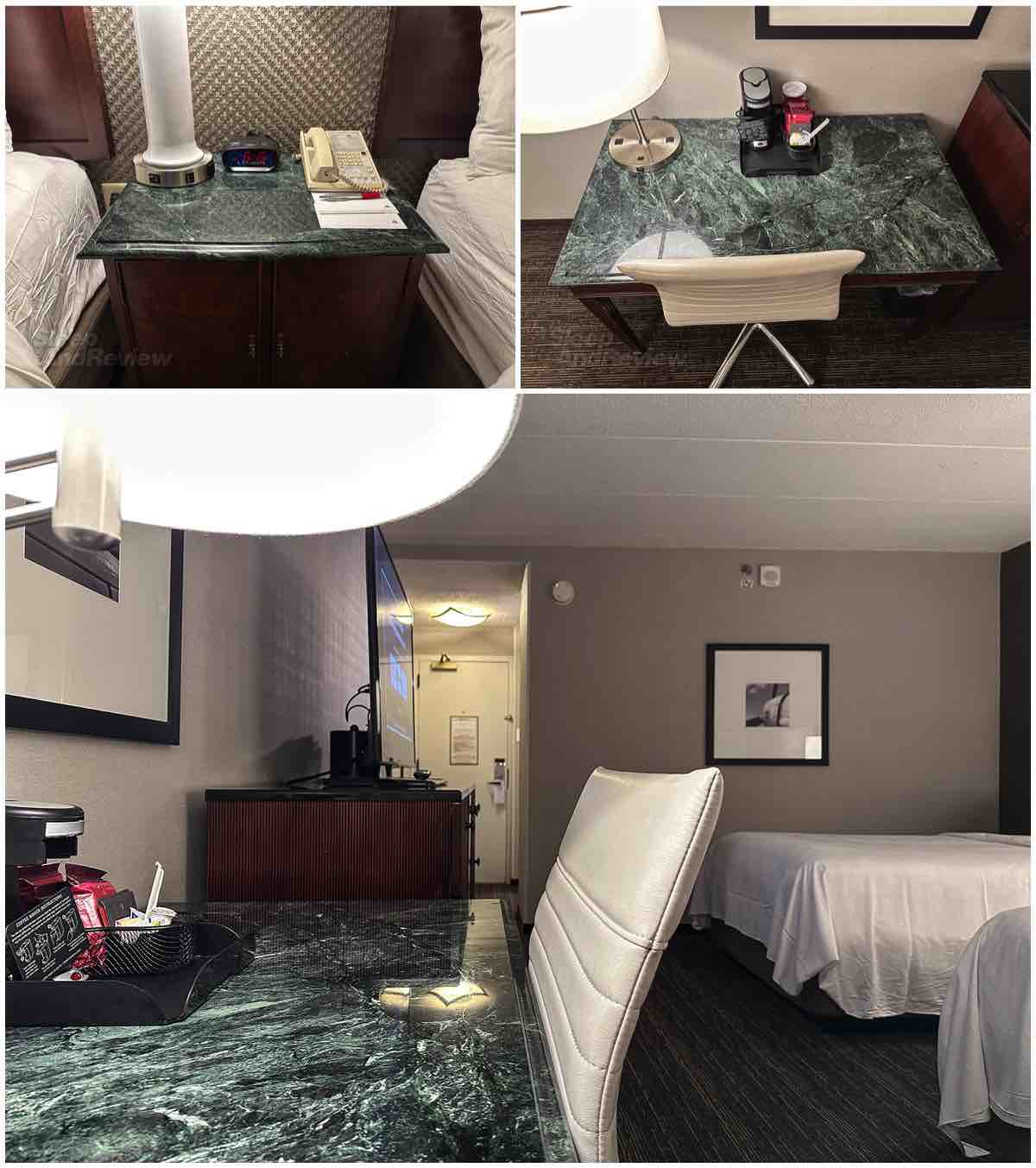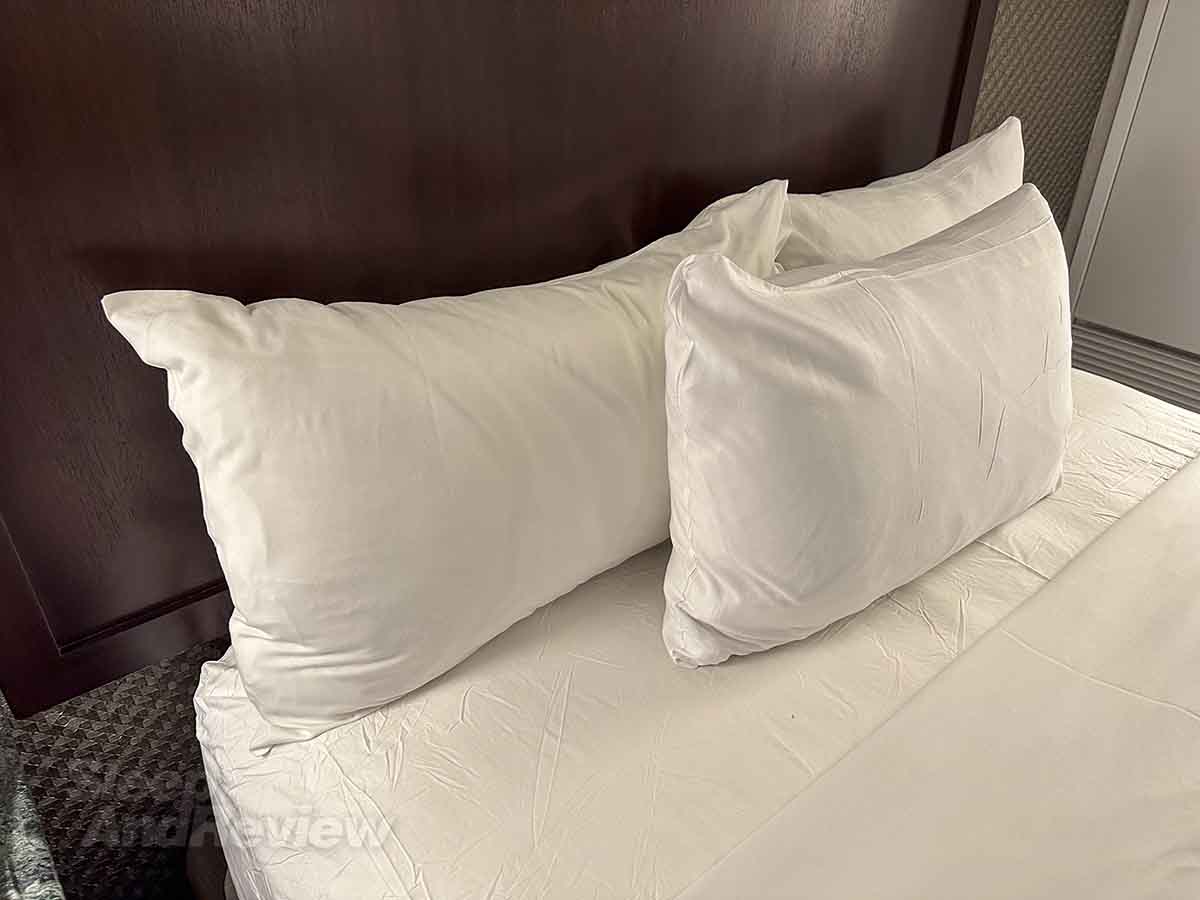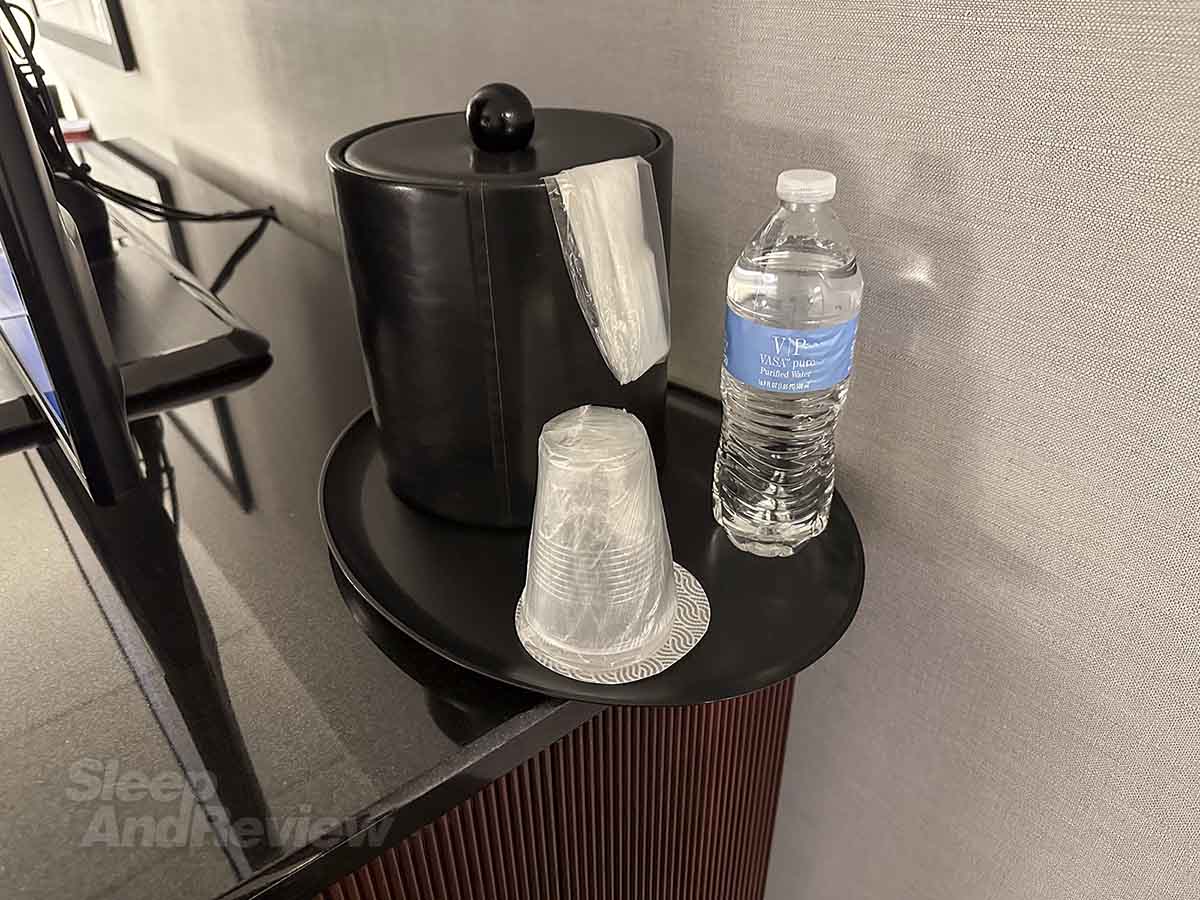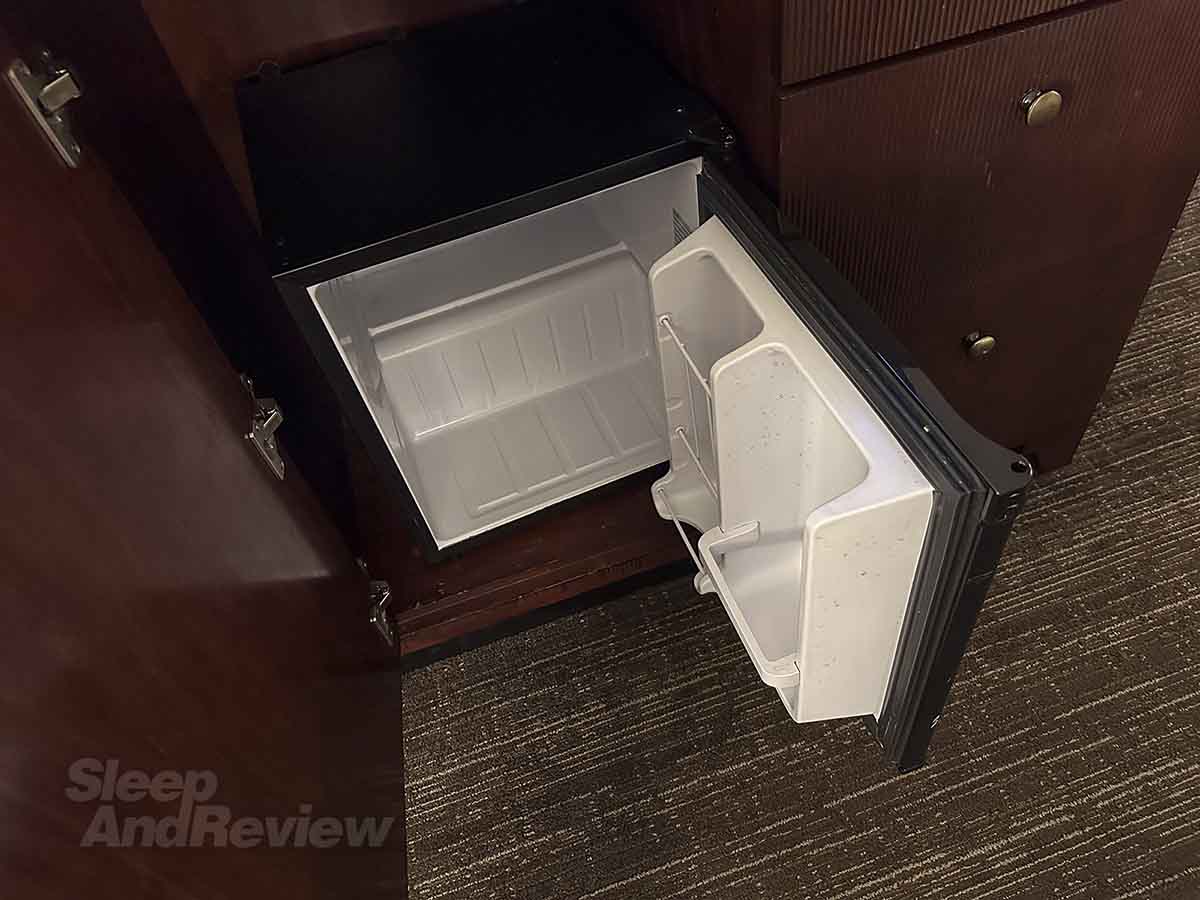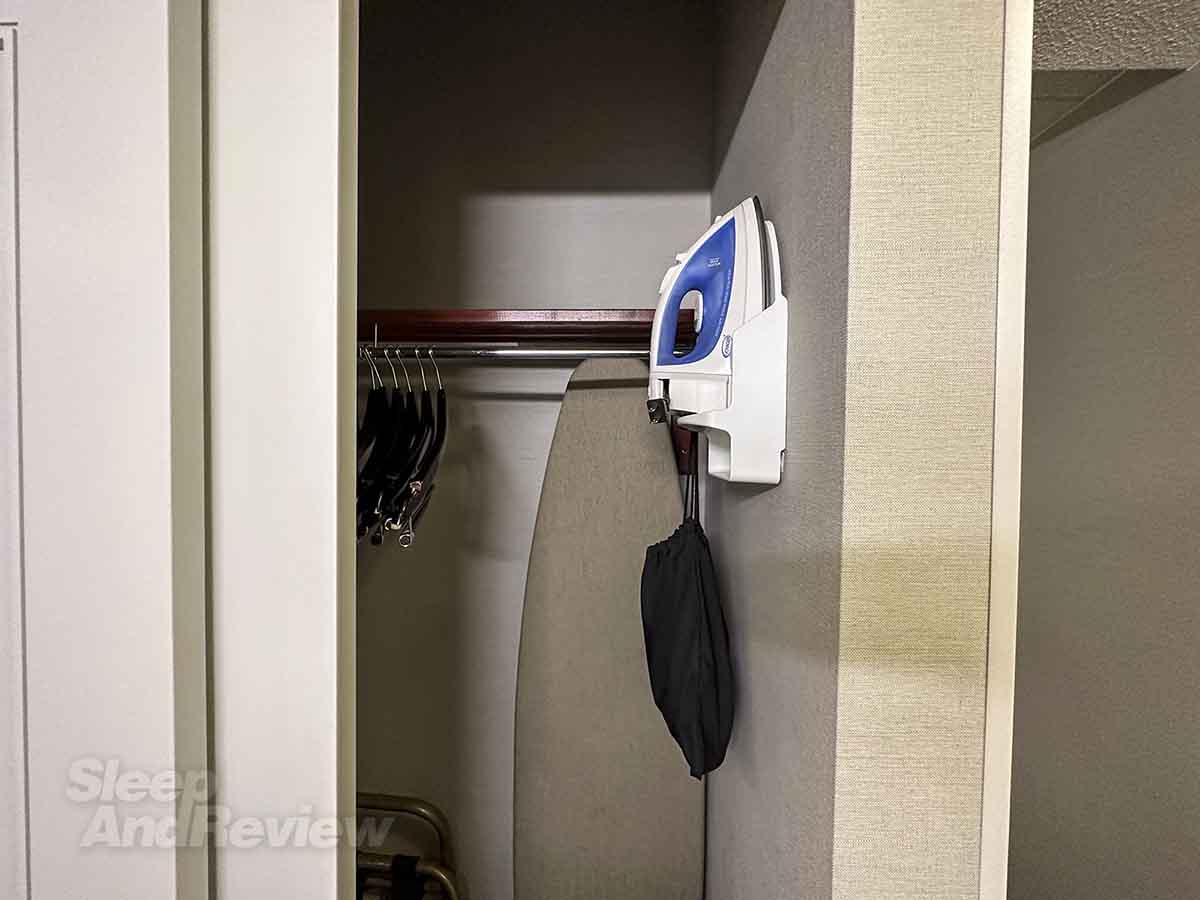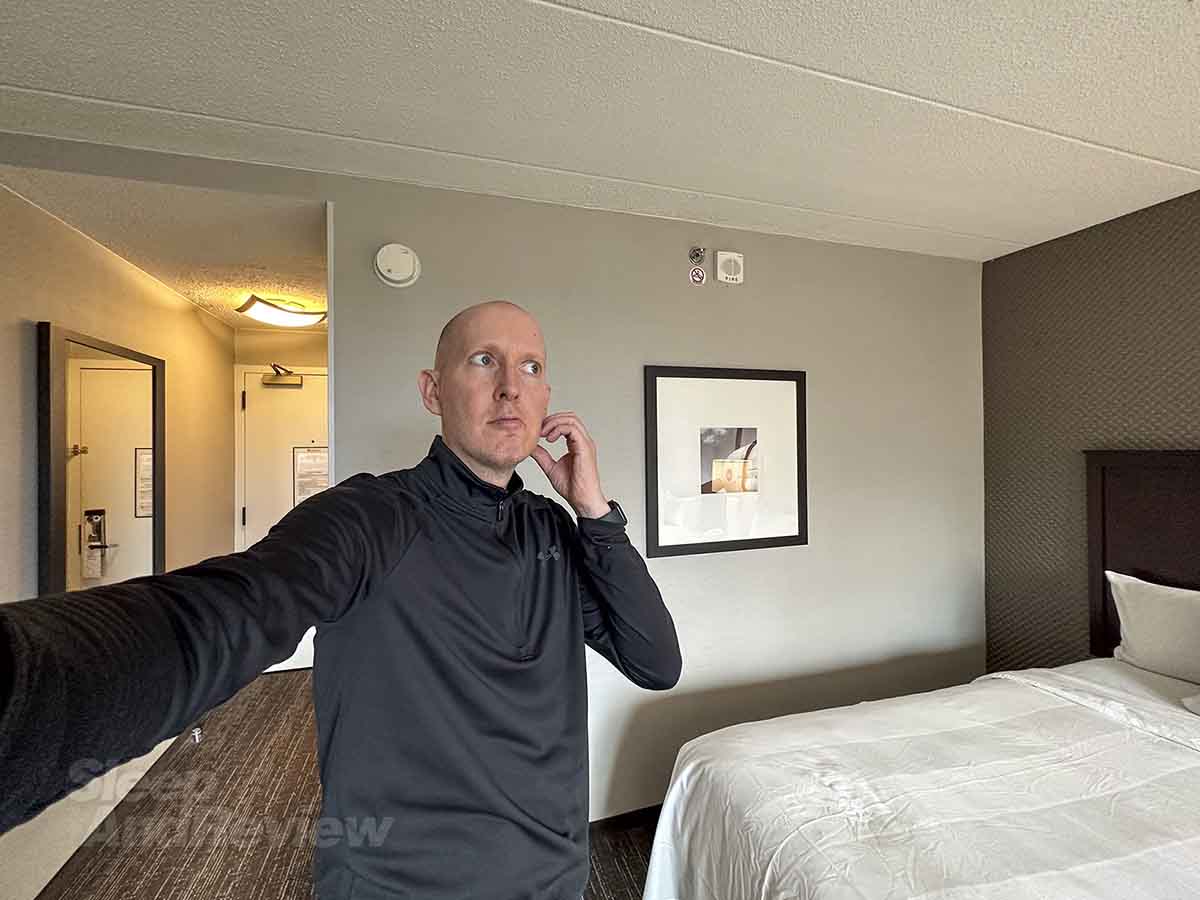 The view
The worst part about this experience was the fact that I paid extra for a room with a "lake view." It's more of a pond really, but that's not the point. The point is that it's impossible to see any of it from the 1st floor.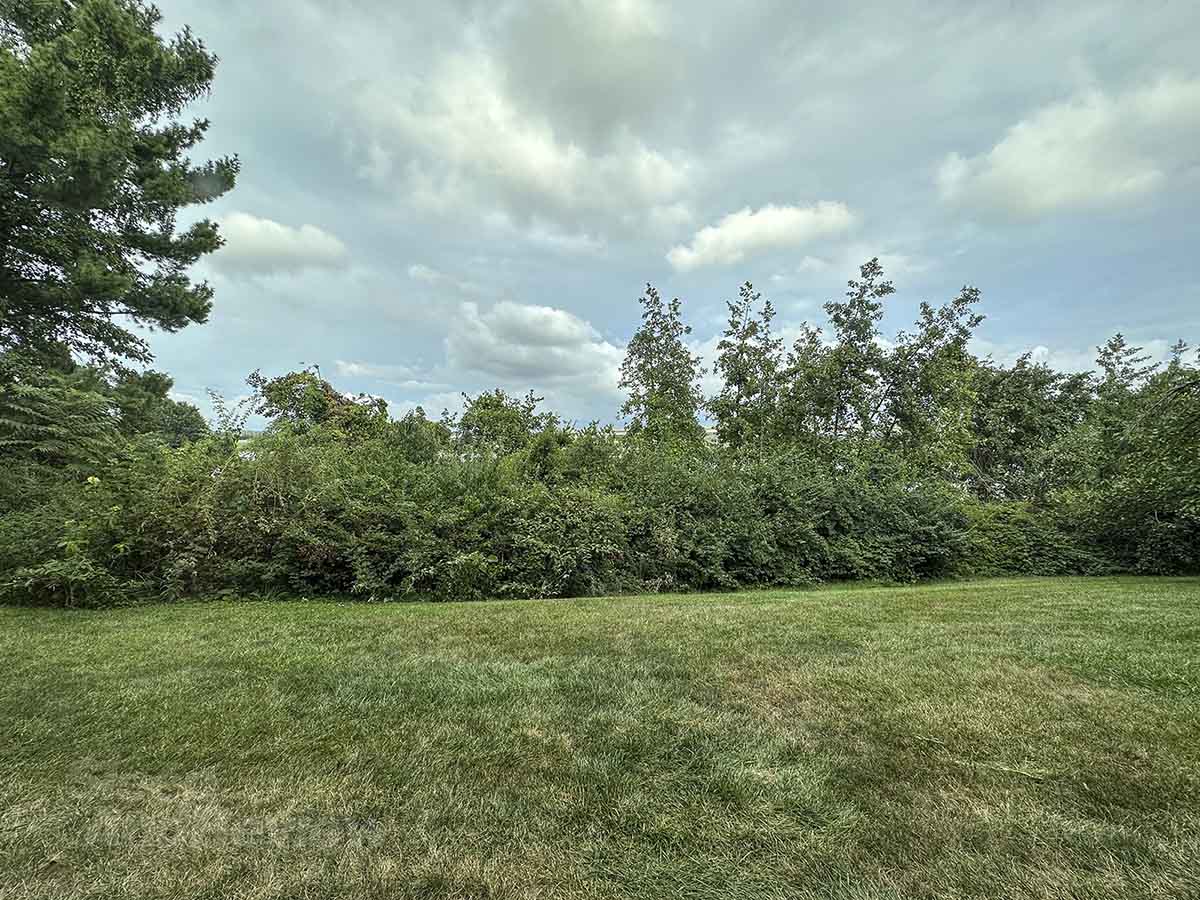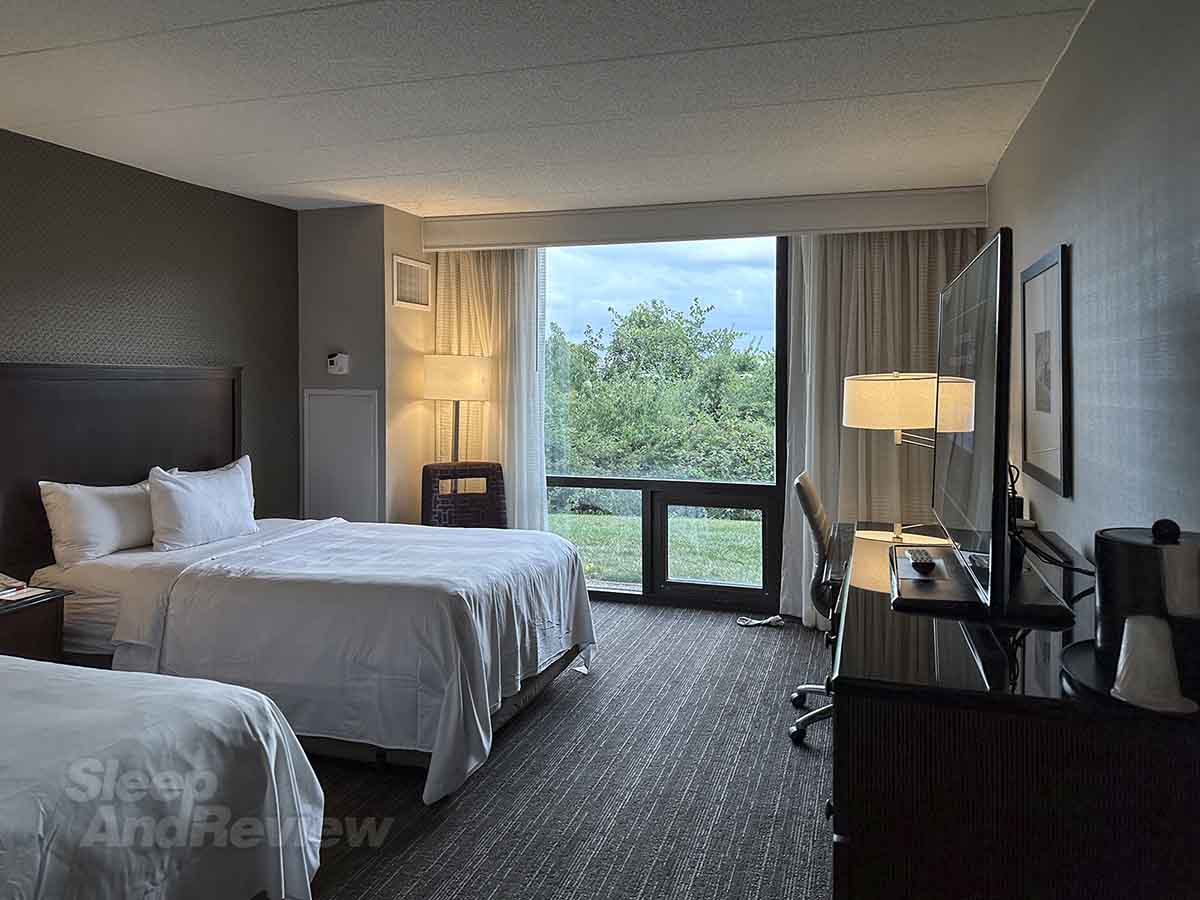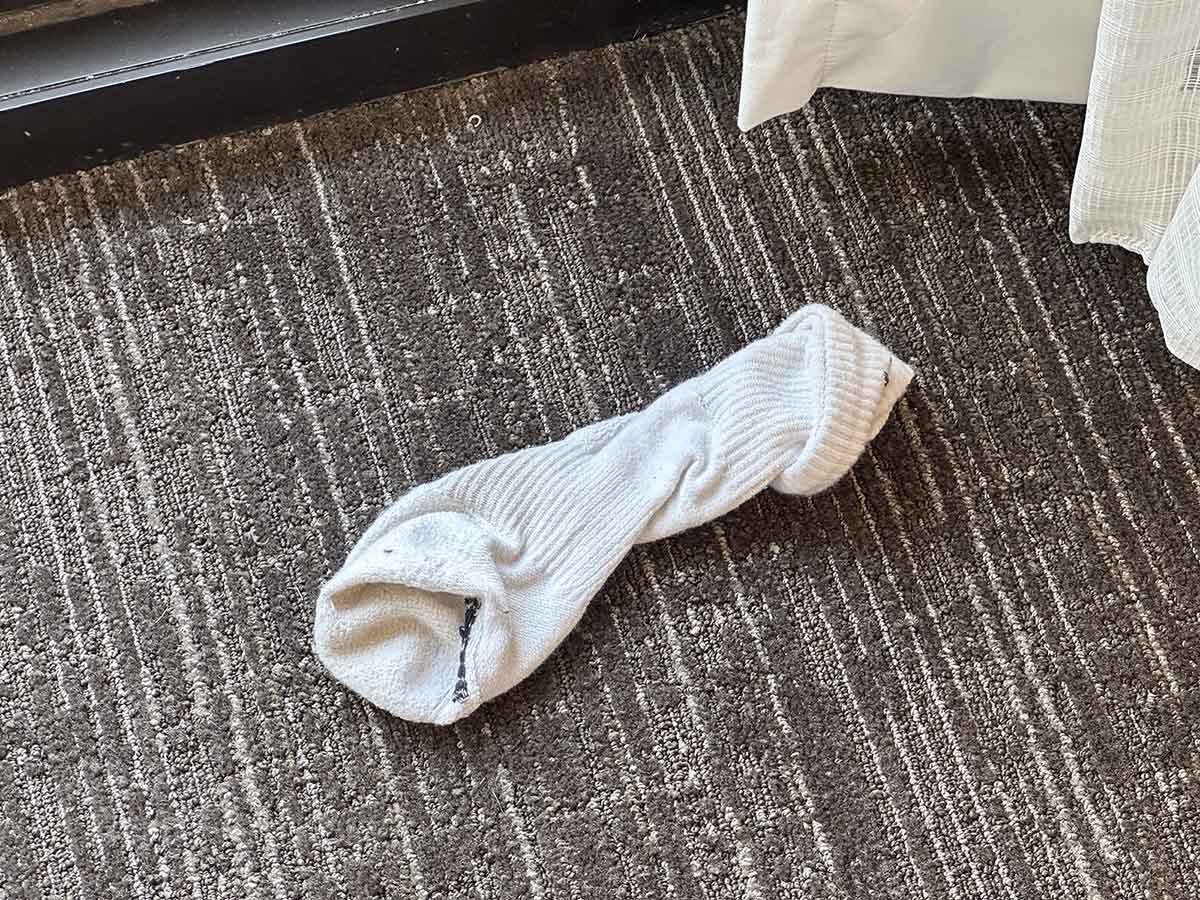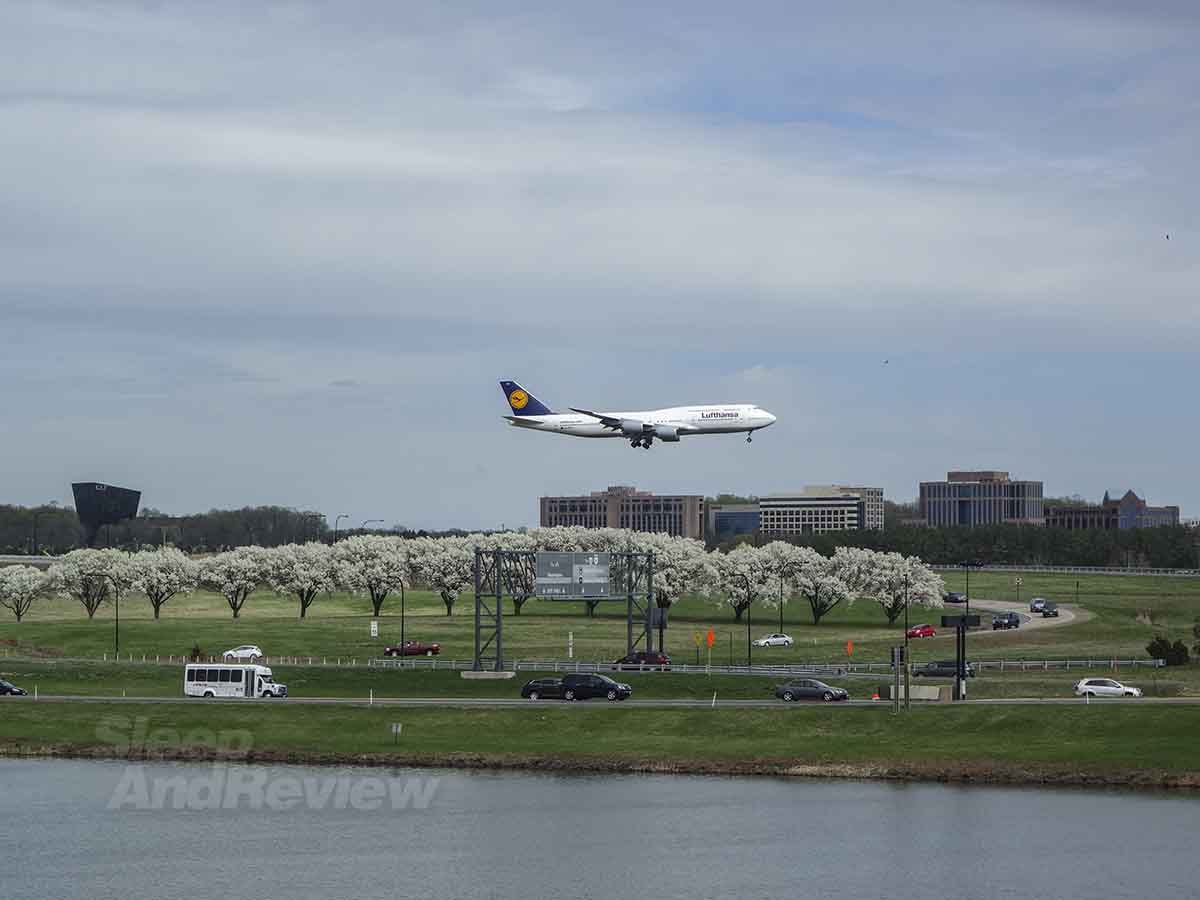 The bathroom
Expecting anything more than a basic bathroom (that hasn't been updated in the last 10 years) would be foolish of you. Just like the exterior of this hotel, the bathrooms seem to be fairly low priority on their list of things to modernize. I did get lucky by having an "accessible" bathroom in my room this time – and it was hard not to appreciate the extra space.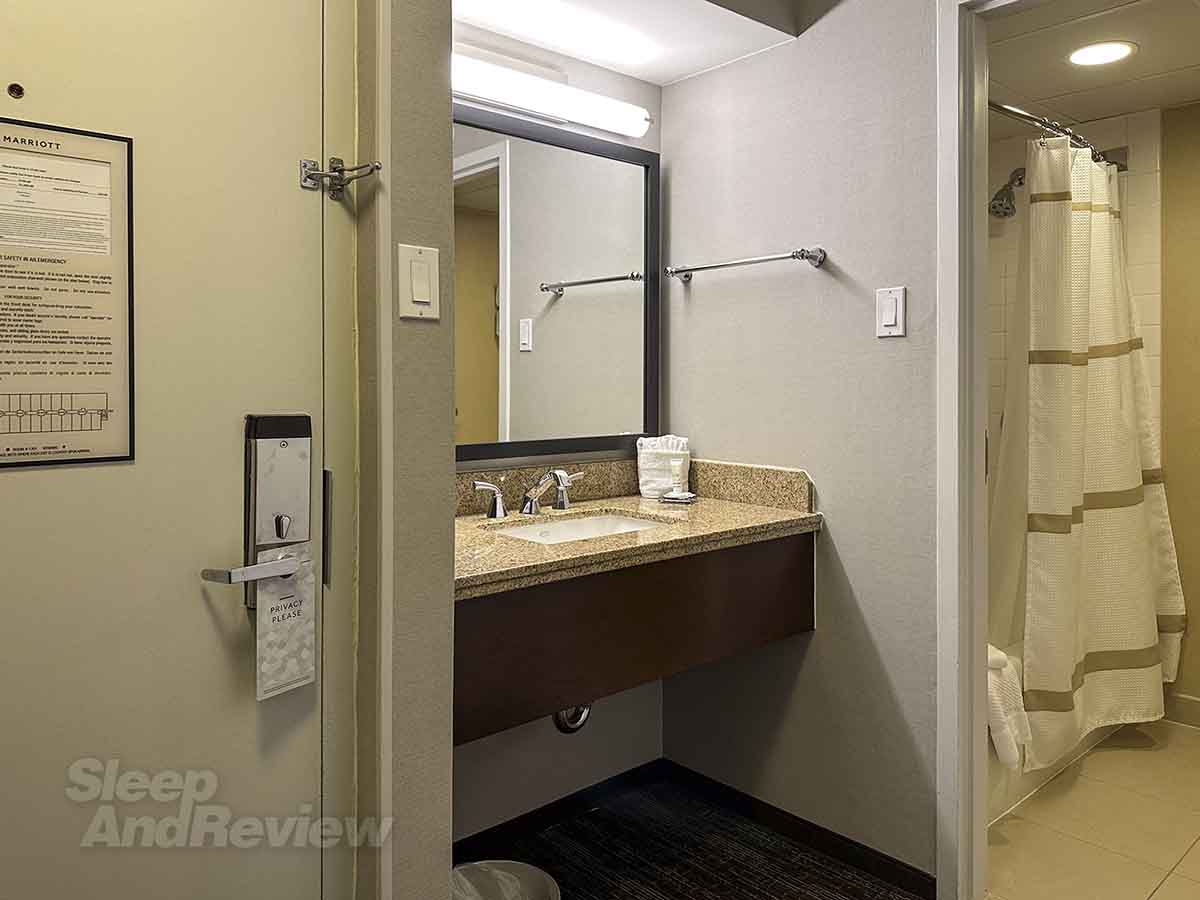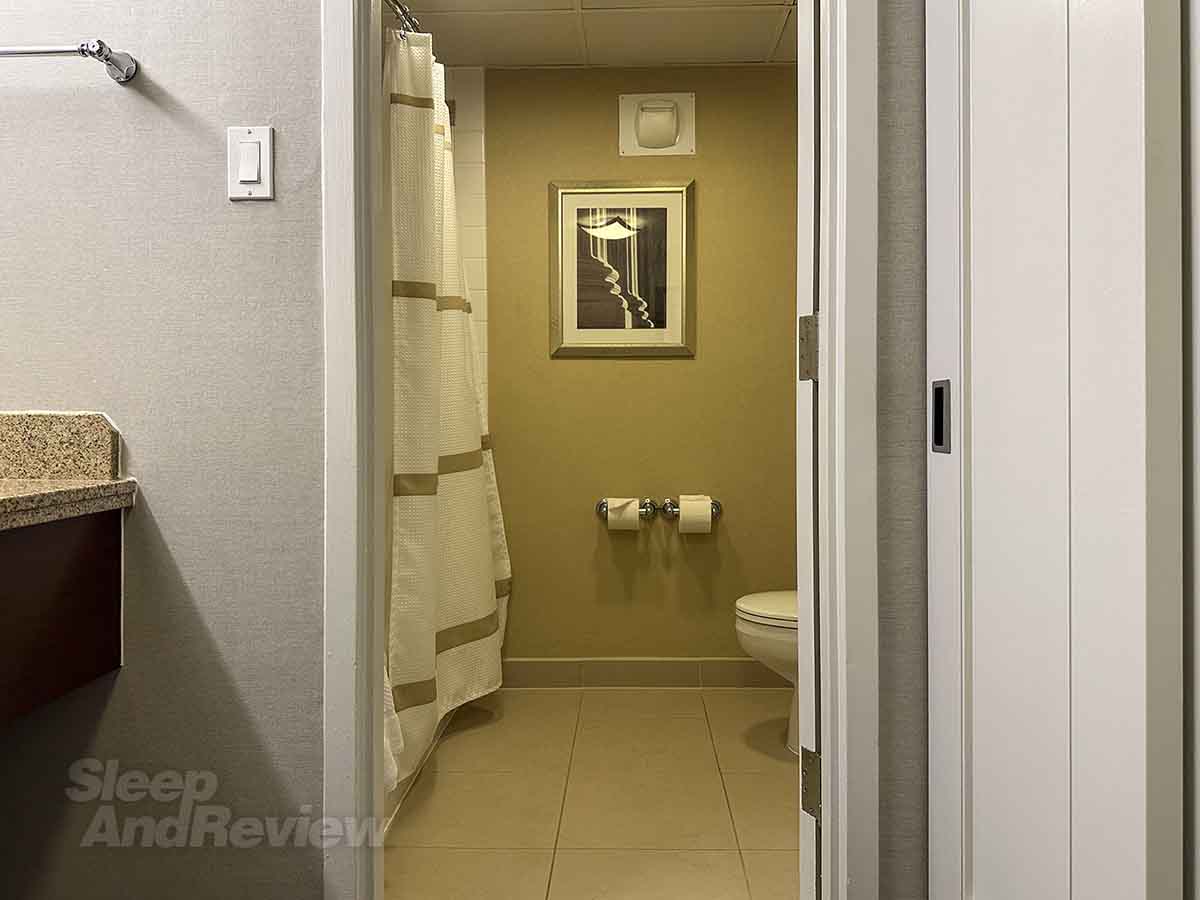 Looks kind of bland, doesn't it? I do realize that it costs a lot of money to keep hotel bathrooms looking modern, but these are in dire need of an update IMHO. I mean, they don't need to be as nice as the bathroom you saw in my Calgary Airport Marriott review, but perhaps some semi-modern finishes would be nice.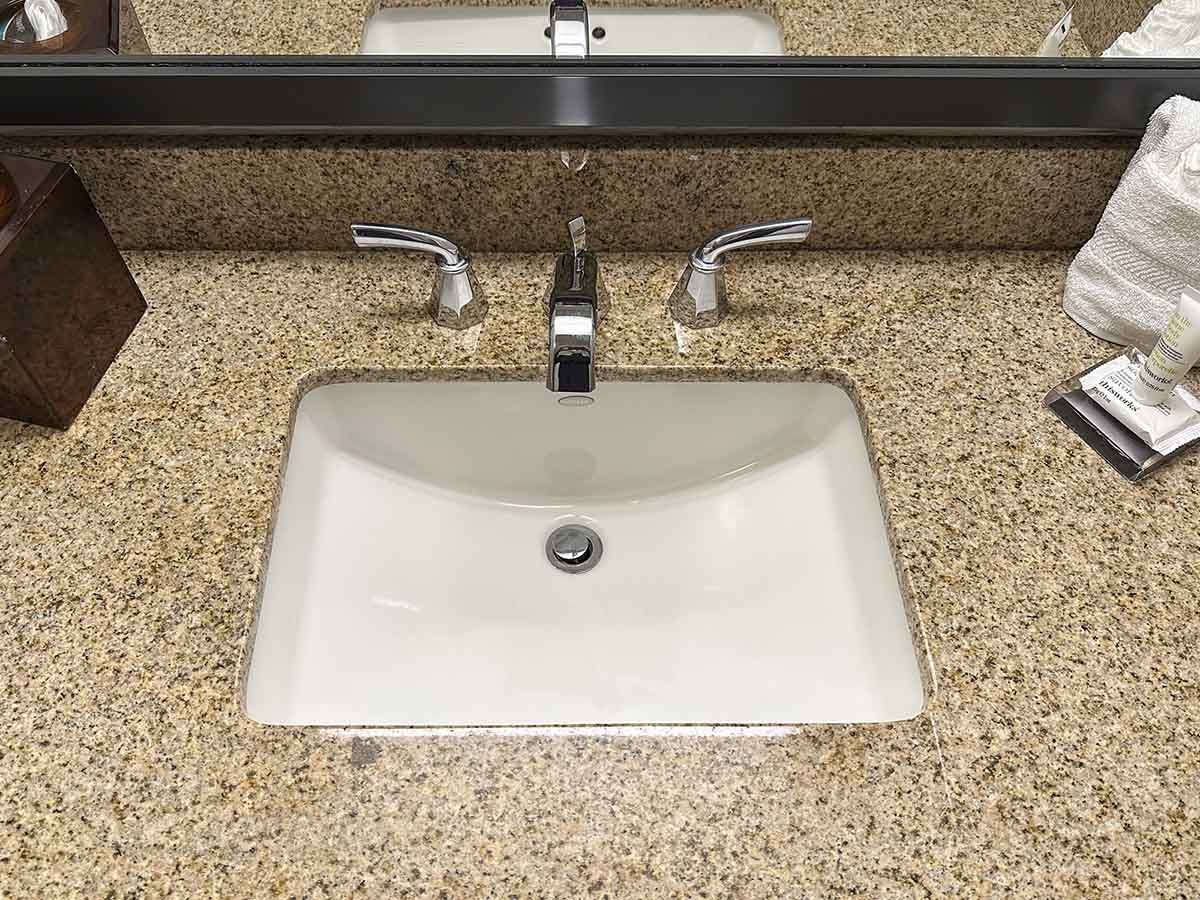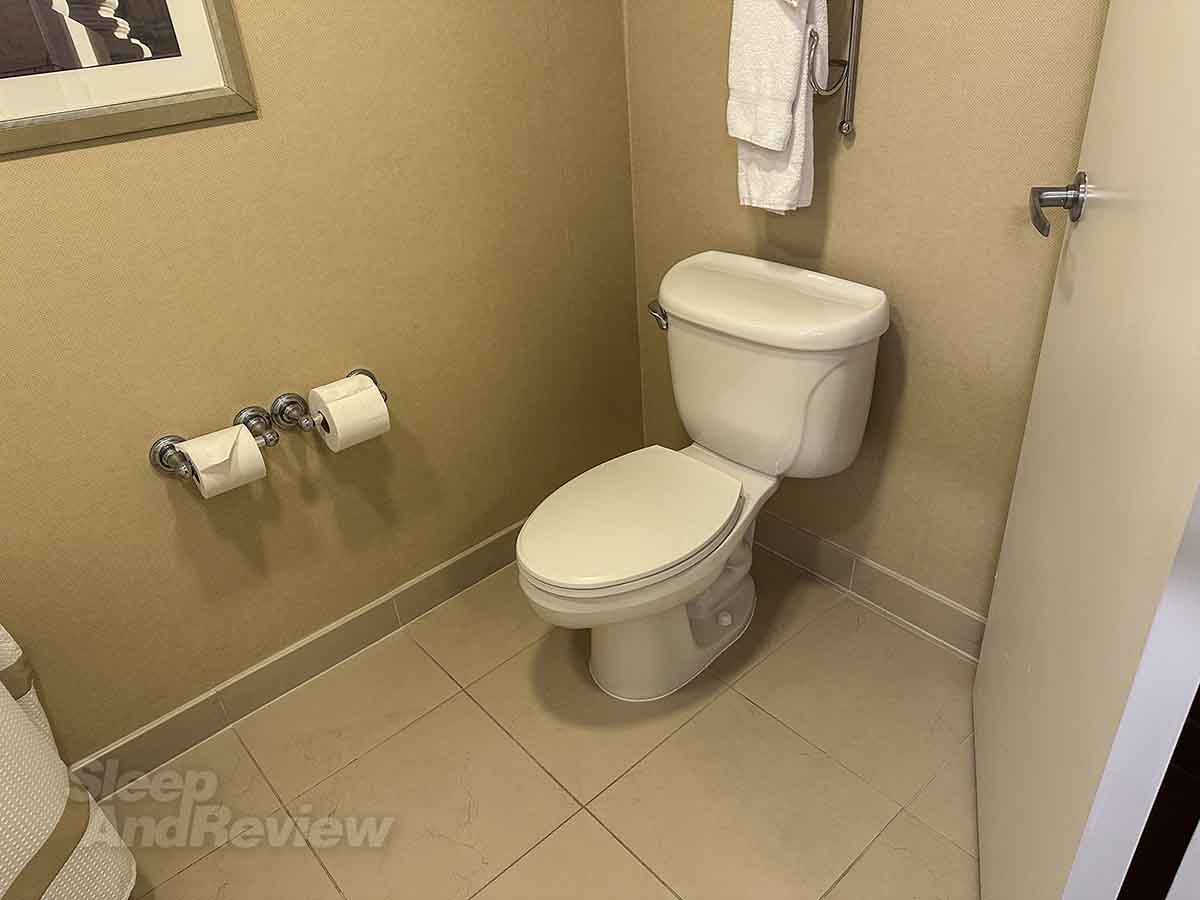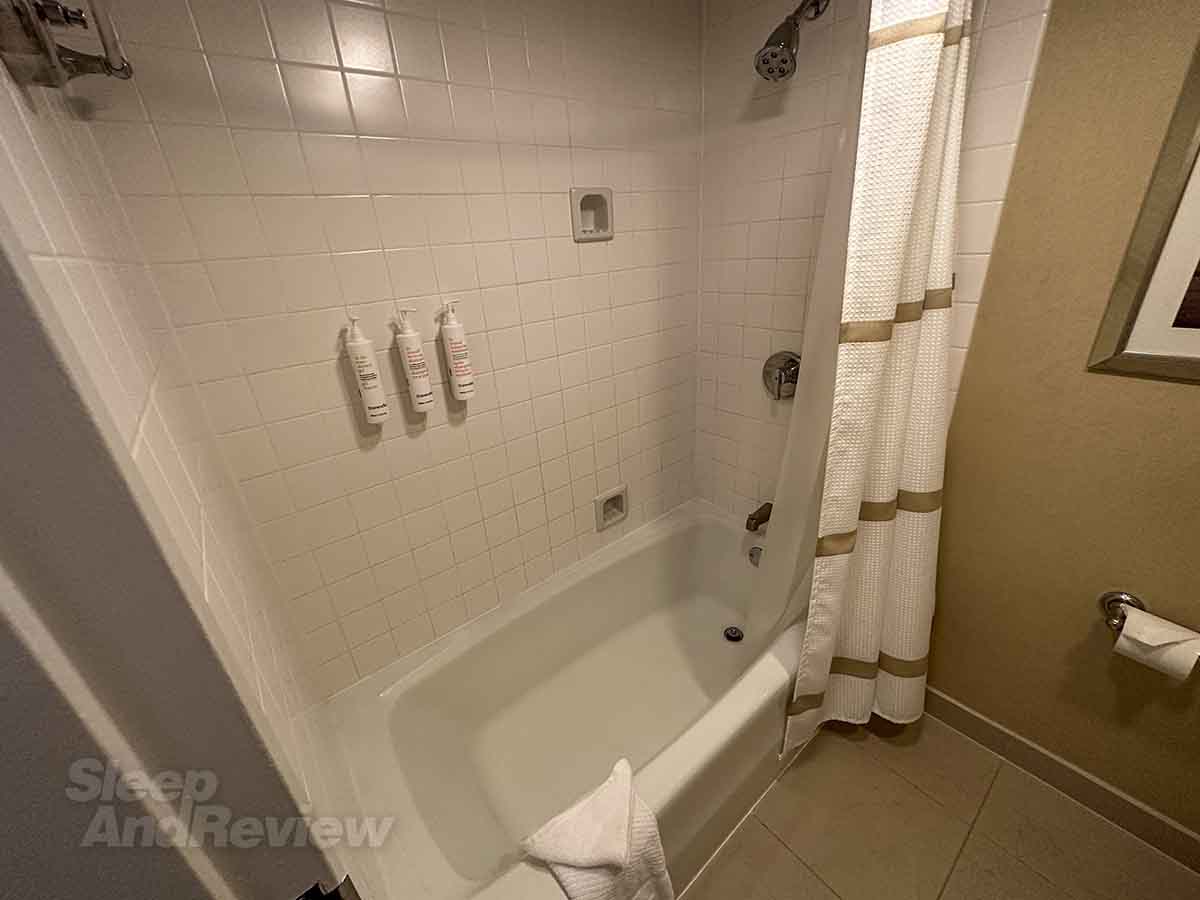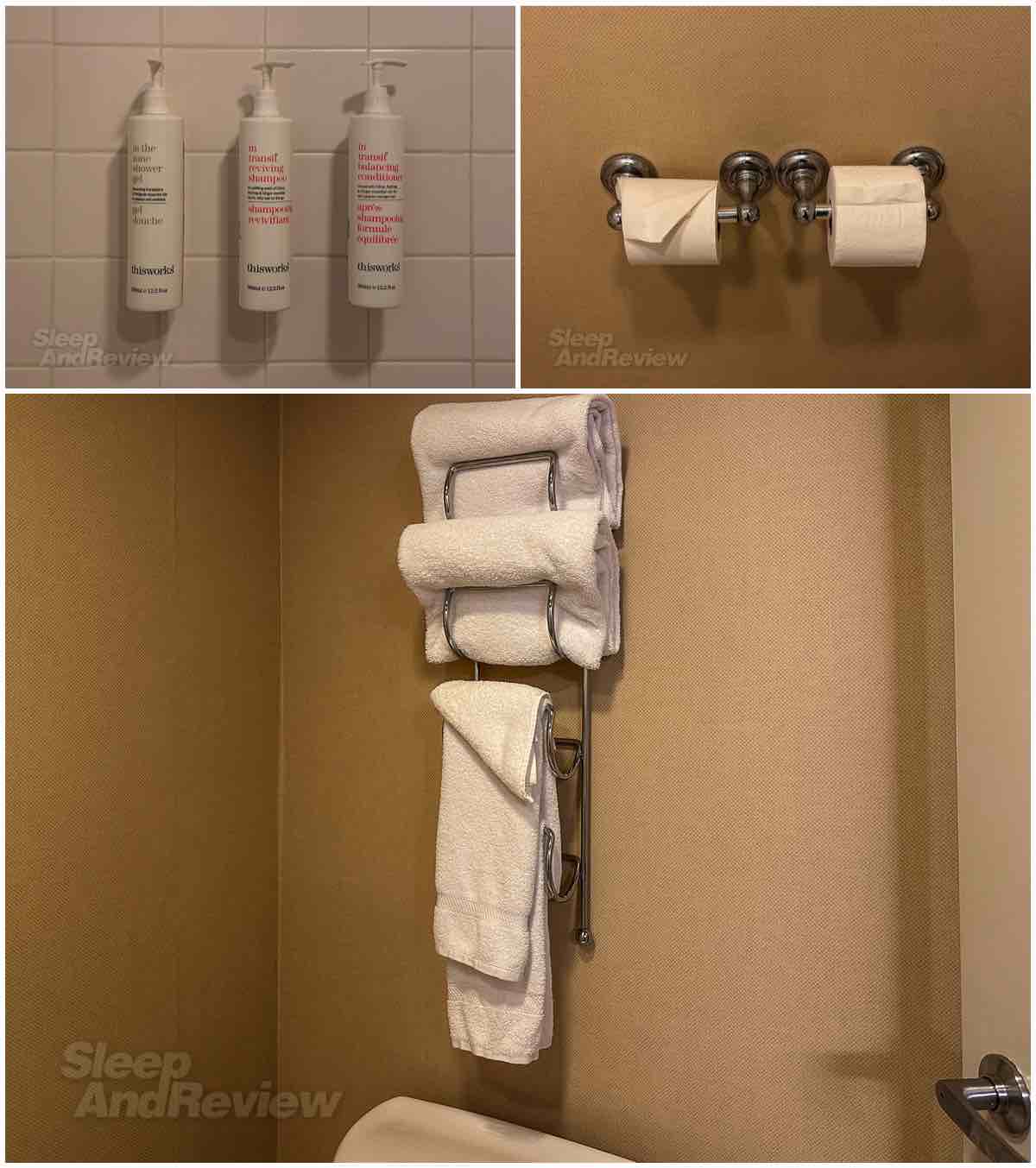 Pros and cons of the Marriott IAD
The fact that I've stayed at this property four times already (and I plan to do so again) says everything you need to know about how good it is. Actually, "good" is perhaps too nice of a word to describe it. "Decent" and "good enough" is more like it. Heck – I'll even throw in "convenient" as well.
Pros
It's usually very quiet (which is impressive for such a large hotel next to one of the world's largest airports).
The fact that it's only two levels means that it'll be easy to take the stairs to your 2nd floor room if you don't have the patience to wait for the elevator.
The free shuttle service from the airport is frequent and fast.
Walking to this hotel from the airport is easy (and nice). It takes just 15 minutes at a normal walking pace.
Cons
The hallways are the longest I've ever seen in a hotel anywhere in the world. RIP to your travel weary legs if you get a room all the way at the end.
It's (usually) a bit more pricey compared to other airport hotels in the area.
Posh it is not. This isn't a hotel for anyone hoping to impress their followers on social media.