I'd be lying to you if I said that I wasn't a wee bit apprehensive about my upcoming stay at the Fairfield Inn and Suites in Grand Blanc Michigan. I mean, it's not exactly the best hotel brand in the world, and its location right off Interstate 75 (in the middle of nowhere) seemed a bit suspect.
Long story short, it was a surprisingly nice experience. The following pictures and words will explain why…
My full review of the Fairfield Inn and Suites in Grand Blanc Michigan
So yeah. This Fairfield Inn is located in a fairly new cluster of hotels right off Interstate 75 and N. Holly Rd in Grand Blanc. Be sure to read my review of the Home2 Suites to get a sense of what some of those other properties are like.
Having grown up just 5 miles south of here, I always thought it was weird that they decided to put a cluster of hotels in that exact spot. It made no sense (there is very little industry in the area), but what do I know?
Checking in
I checked in for my stay via the Bonvoy mobile app several hours before arriving. I was hoping to get a mobile key so that I could just walk right into the hotel and straight to my room, but it didn't exactly turn out that way.
Although I was able to check in via the mobile app, it wasn't able to issue a room key until I checked in at the front desk. The nice lady there was more than happy to oblige, though I did have to wait a minute for her to show up. There wasn't much going on in the lobby when I arrived (3pm on a Sunday afternoon).
Getting to my room
I was given suite number 217 for this one night stay, which is located on the second floor. You can access the upper floors via an elevator or stairs – whatever works for you.
My suite
I started to feel really bad about all the negative things I was thinking about this hotel as I was opening the door to my suite. Right away, I was extremely impressed with what I saw. The suite was huge, well designed, and everything looked brand spankin' new.
A word of warning: the walls in this hotel are extremely thin. You'll hear every step of the people in the rooms around you, and it can be annoying if you're a light sleeper.
The bathroom
There's not much to say about the bathroom, other than the fact that it's slightly nicer than what I was expecting. Everything was perfectly functional, and looked like it had just been installed yesterday.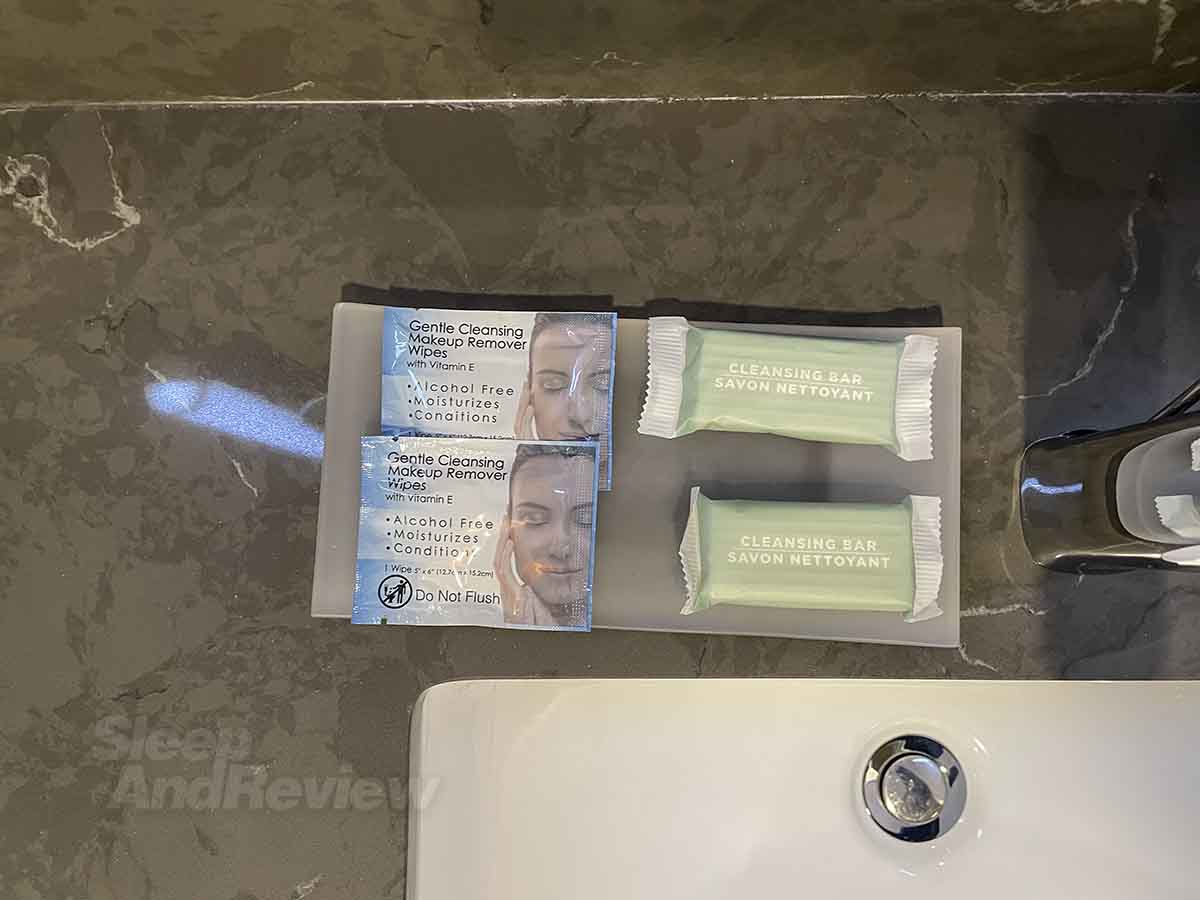 The food situation
The easiest and most convenient way to get something to eat at the Fairfield Inn and Suites in Grand Blanc is it the restaurant located just off the main lobby. They also offer room service.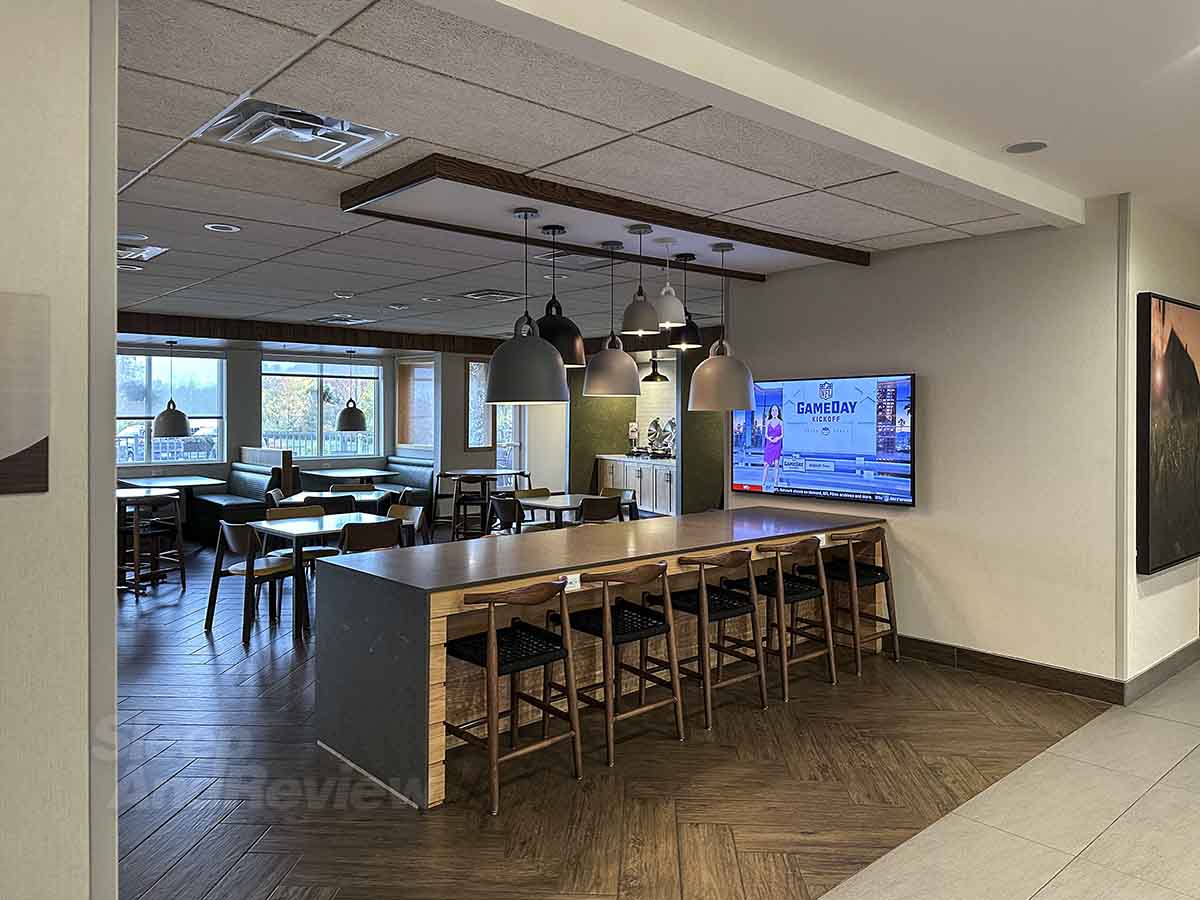 It's also worth noting that this hotel is within walking distance to a Taco Bell and a Culver's.
The suite I had featured both a microwave and a refrigerator, so I opted to drive 5 miles down N. Holly Rd. to the Holly Foods grocery store to pick up something fresh. That was a much healthier option than fast food.
Final thoughts
I never would've imagined the Grand Blanc Fairfield Inn to be such a nice hotel (I was expecting it to be more like the Hilton Garden Inn at the Phoenix Airport). The suite that I had was nothing short of a fantastic considering how little I paid for it.
I would absolutely stay at this hotel again! However, because it was so good, it makes me wonder how good some of the other hotels in the immediate area are. Maybe I'll try one of those next time…