My primary reason for booking the Aloft Hotel at Phoenix Sky Harbor Airport was because I needed something cheap with easy access to the airport. There are a lot of airport hotels around PHX, and since I don't have any status with any of them, I thought it would be fun to try it for myself.
Thoughts on my 1 night stay at the Aloft Hotel (Phoenix Airport)
I knew what I was getting into before I arrived. Aloft hotels are not known for being luxurious – their premise is high style and comfort at a good price, without over the top service. However, I was a bit skeptical – it seems to be a chain targeted towards a younger "hip" crowd, and this middle age guy was worried that he'd stick out like a sore thumb in a place like that. Worries be damned, I was still looking forward to giving it a try.
Walking in the front door, I was instantly impressed. The place is really well designed. The check in counter was a small circular desk off to the left, with a bar and lounge taking up most of the space on the right. Behind the checkin desk was a small self-serve cafeteria with an assortment of salads and sandwiches, along with a variety of beverages.
I should also mention that I was happy to see that I was not the oldest person there – the guests were a varied lot, and no different than you'd see at any other airport hotel in America. Checkin went perfectly smoothly, and I had my room key in a matter of minutes.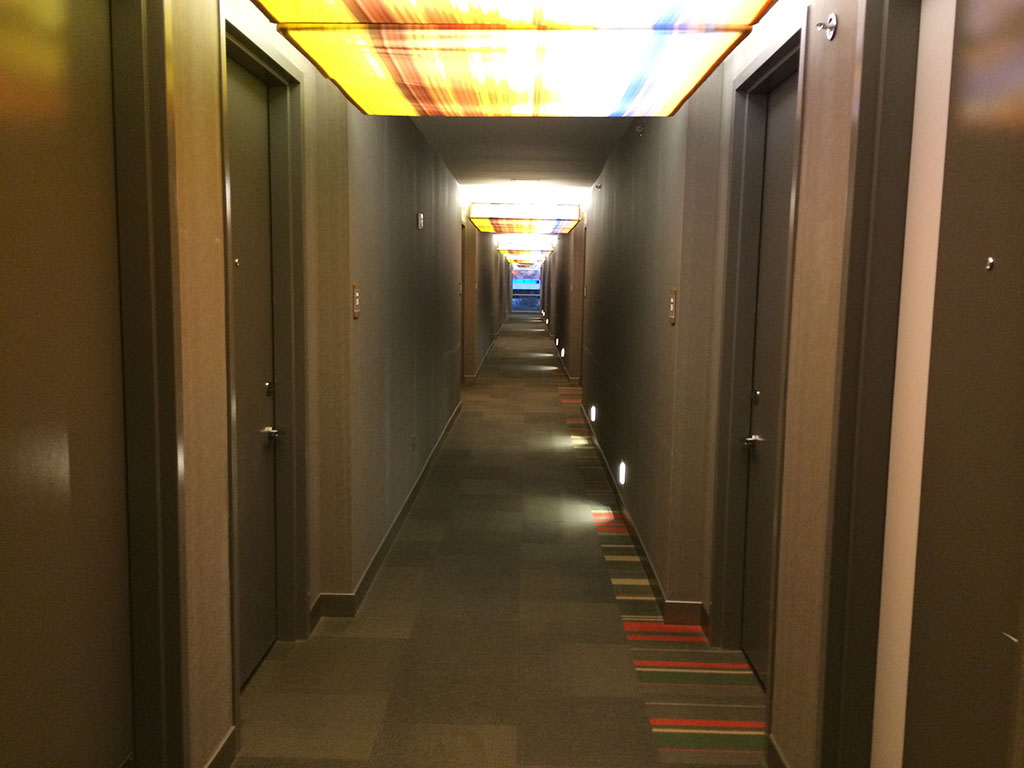 Final thoughts
Overall, I thought that the place had a "college dorm" type feel to it because of the basic rooms and thin walls. How thin? The person in the next room was watching TV at a normal volume and it was highly distracting to me. However, that's not to say that I had a bad experience here. The hotel was clean, very well maintained, and quite comfortable. And thankfully the TV was turned off at a decent hour…
So – did I feel out of place while staying at the Aloft / PHX? Hardly. While they strive to be hip and stylish, they do offer a comfortable atmosphere (which the most important thing for any hotel). It was a very pleasant stay with friendly and efficient staff, and I'd stay here again without thinking twice.