One of the things that puts my mind at ease when choosing a hotel in an unfamiliar city is to stick with the fancy stuff. I knew absolutely nothing about the city of Beijing when I was making this reservation, but choosing the St Regis Hotel over a lesser quality brand gave me that twinge of confidence I needed.
I mean if the location is good enough for a St Regis, it would be more than adequate for a lowly and uninformed traveler such as myself. Right?
A full review of my 2 night stay at the St Regis Hotel in Beijing
The St Regis Beijing is in a pretty darn good spot. It's very central, right in the middle of everything with Tiananmen Square just a 30 minute walk away. It'll feel like 120 minutes if it's below freezing.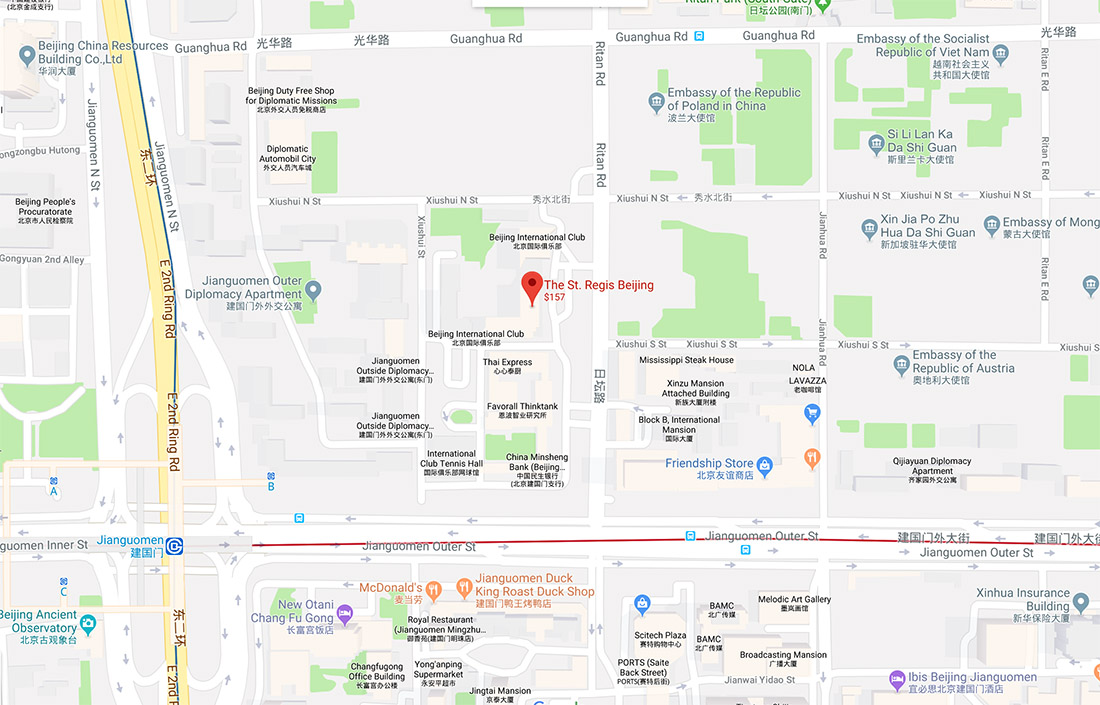 Checking in
Unfortunately, choosing high-end hotel brands still doesn't seem right to me after all these years – especially whenever I walk through the grand entrance that first time with three different hotel employees holding the door for me. For some reason or another I just don't feel like I belong in fancy hotels such as this, but those thoughts usually only last a second or two before my eyes glaze over from the fanciness of it all.
The St Regis failed to disappoint in that regard and I felt at home right away, lost in a daze from the hypnotic twinkling lights and glossy marble finishes all throughout the lobby. All the glitz and glamour reminded me of the Grand Hyatt in Taipei. Maybe it's an Asian thing. I 'm not sure.
Getting to my room
The room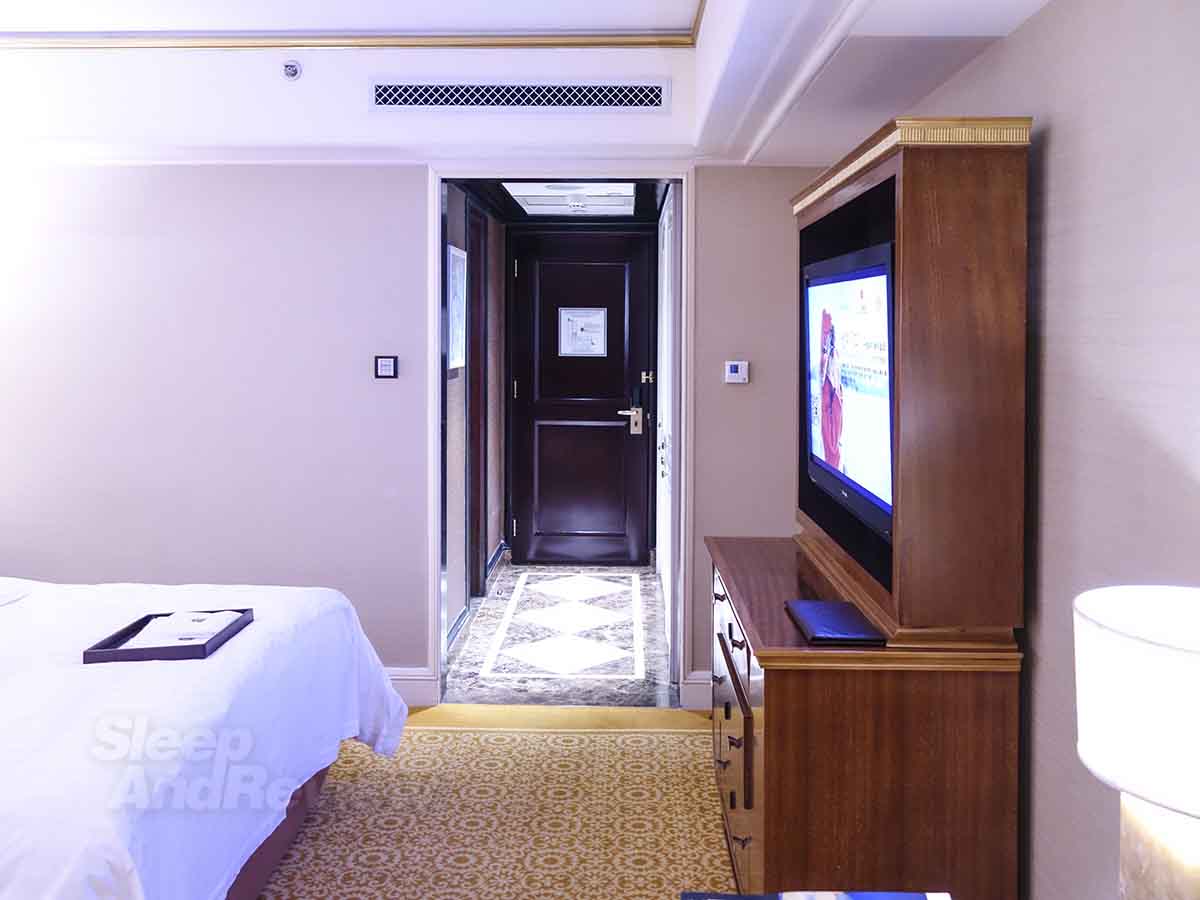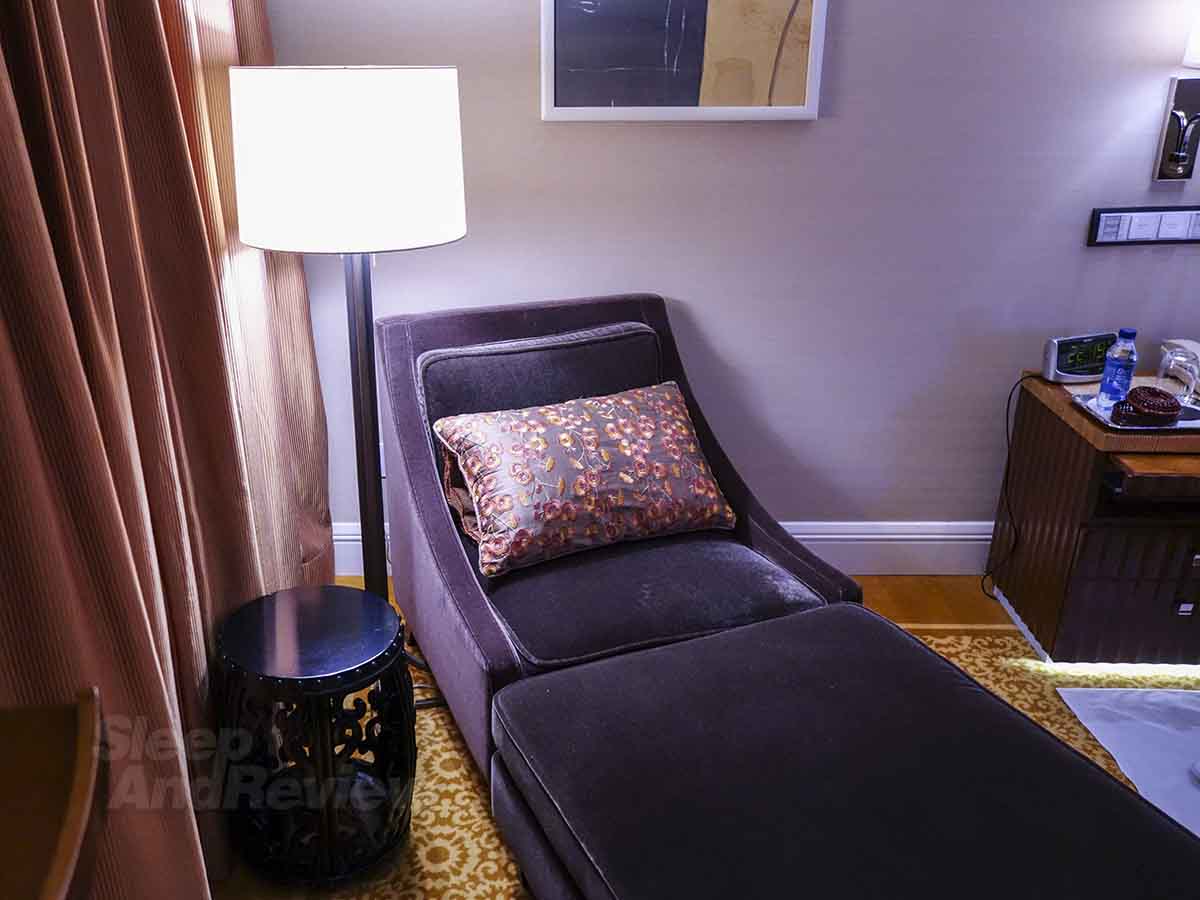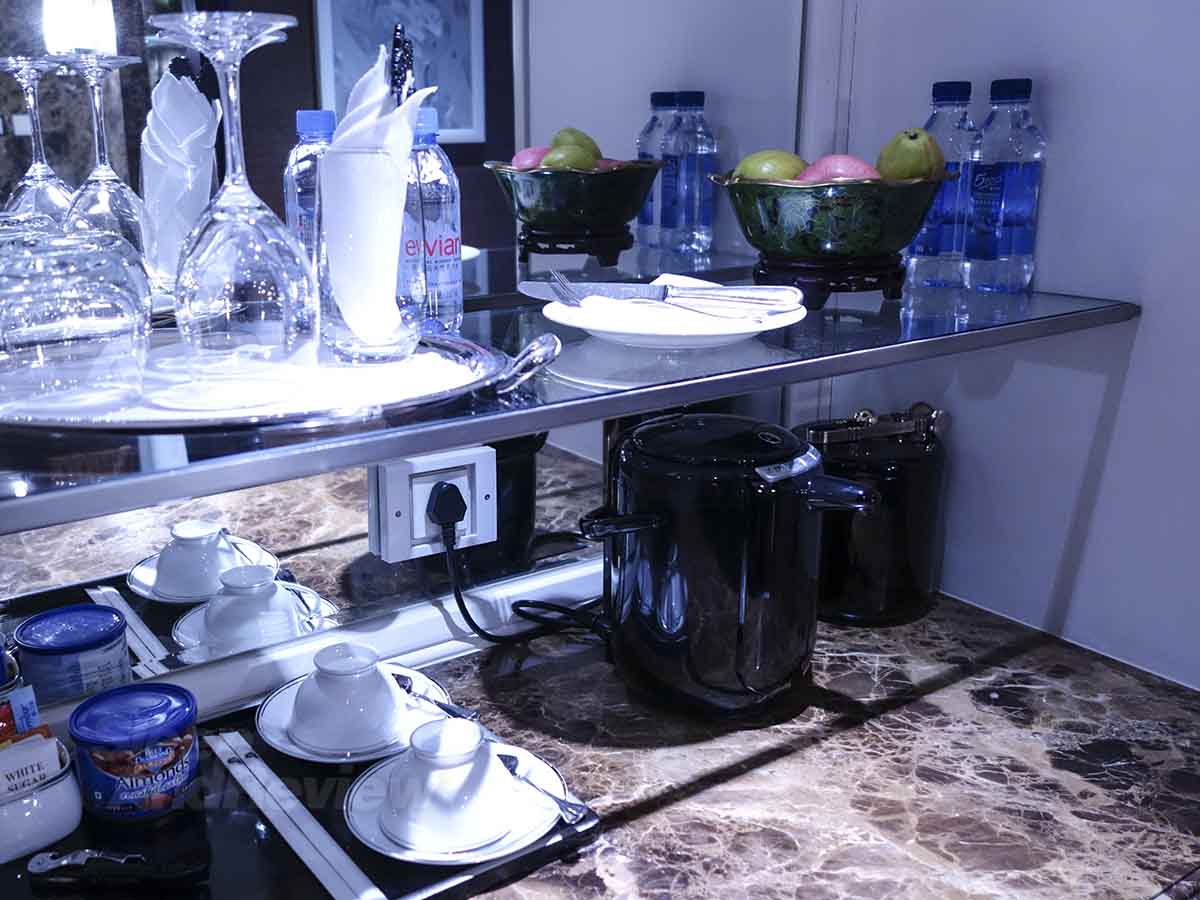 The bathroom
Things I didn't like about this hotel
Interestingly enough, the initial impression that I had of this hotel being too fancy for my tastes eroded away after the first day. The St Regis Beijing is certainly a nice hotel, don't get me wrong, but it's not perfect and not quite up to the standard that I would expect from a high-end brand such as this.
For example, the phone in my room would randomly ring at all hours of the day and night, and I'm ashamed to admit that it took three times of that happening for me to realize that the phone was possessed and there that there was actually nobody on the other end.
I eventually had to completely unplug it from the wall in order for it to stop, feeling ashamed that I fell for it three times. Fool me once, shame on you. Fool me twice…
Another minor complaint was the room temperature (a complaint I've made before, most recently at the Hilton LHR). The windows were awfully drafty, and I could almost feel the cold wind coming through even with the curtains completely closed. I actually had to sleep wearing the complementary bathrobe because the thermostat couldn't compensate for all that cold air coming in.
Final thoughts
The next time I return to Beijing (and I will to check out the Great Wall), I'm not totally convinced that I would stay here again. Of course it is a very nice hotel in a very good location, and I've got no major complaints about it, but all the walking around that I did made me realize that there are some other really nice hotels within a 3 mile radius of this place which looked even better from the outside.
That said, I found the St Regis to be very clean with incredibly helpful and kind staff, and it was also very quiet during my stay. Never once was I woken up in the middle of the night by the sound of guests in adjacent rooms, and I heard nary a peep from anyone out in the hallway. That phone though…that stupid phone.