I consider the Moana Surfrider to be one of the best hotels in Waikiki. It's beautiful, luxurious, and ridiculously expensive. Of course it is.
It's the kind of hotel that I could never justify spending so much money on for my solo travels to Hawaii in the past. However, I decided to splurge on my most recent visit, and let me tell you: it was freaking awesome.
A full review of my 1 night stay at the Moana Surfrider Hotel in Waikiki
For the record, the room that I booked wasn't the cheapest, but it was close. It was barely one level up from the cheapest option they had – and as you're about to see, it was still worth every penny. At least I think it was.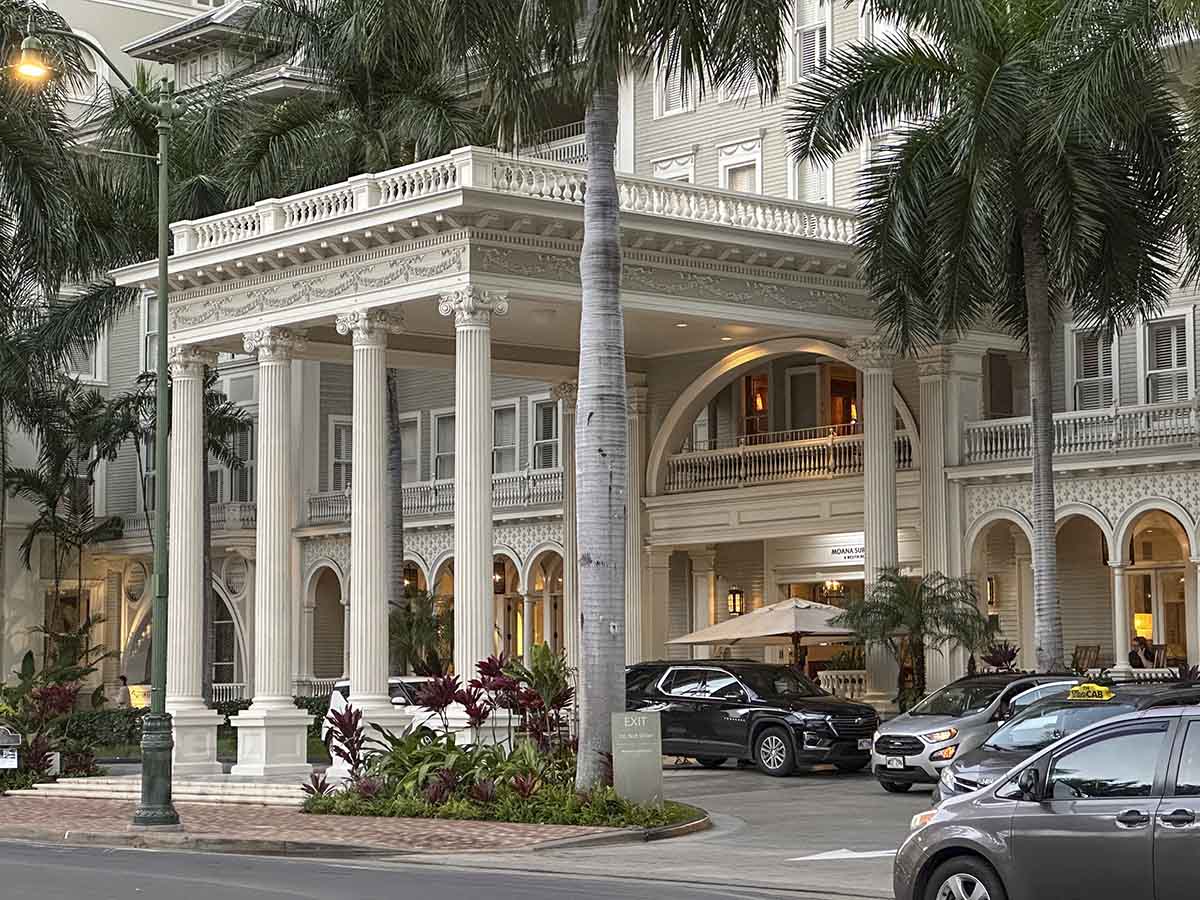 The location
The Moana Surfrider Hotel is centrally located in Waikiki (right on the beach). It's within easy walking distance to everything – as most hotels in Waikiki are.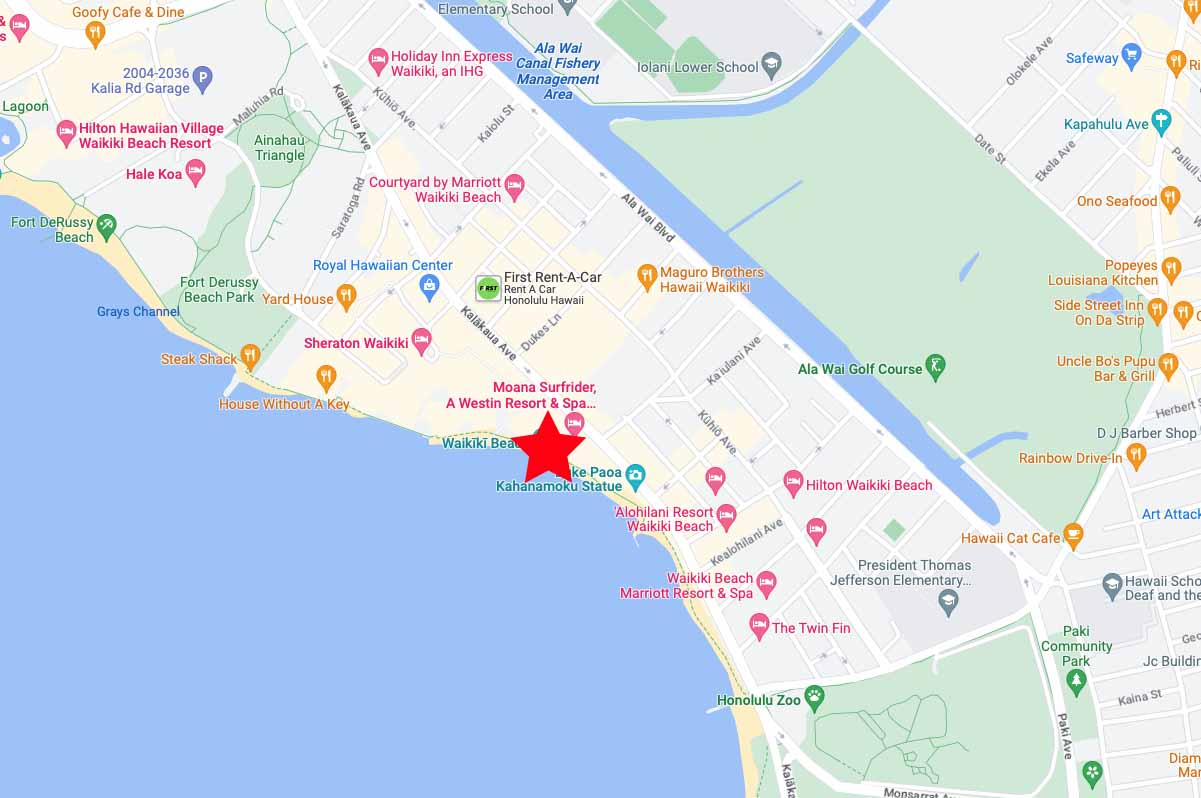 The lobby (and checking in)
Having walked by this hotel a million times before on past visits to Honolulu, I was already fairly familiar with the layout of the lobby. It's spectacular! That said, I had a heck of a time finding the reception desk for my first ever check in. They don't make it easy.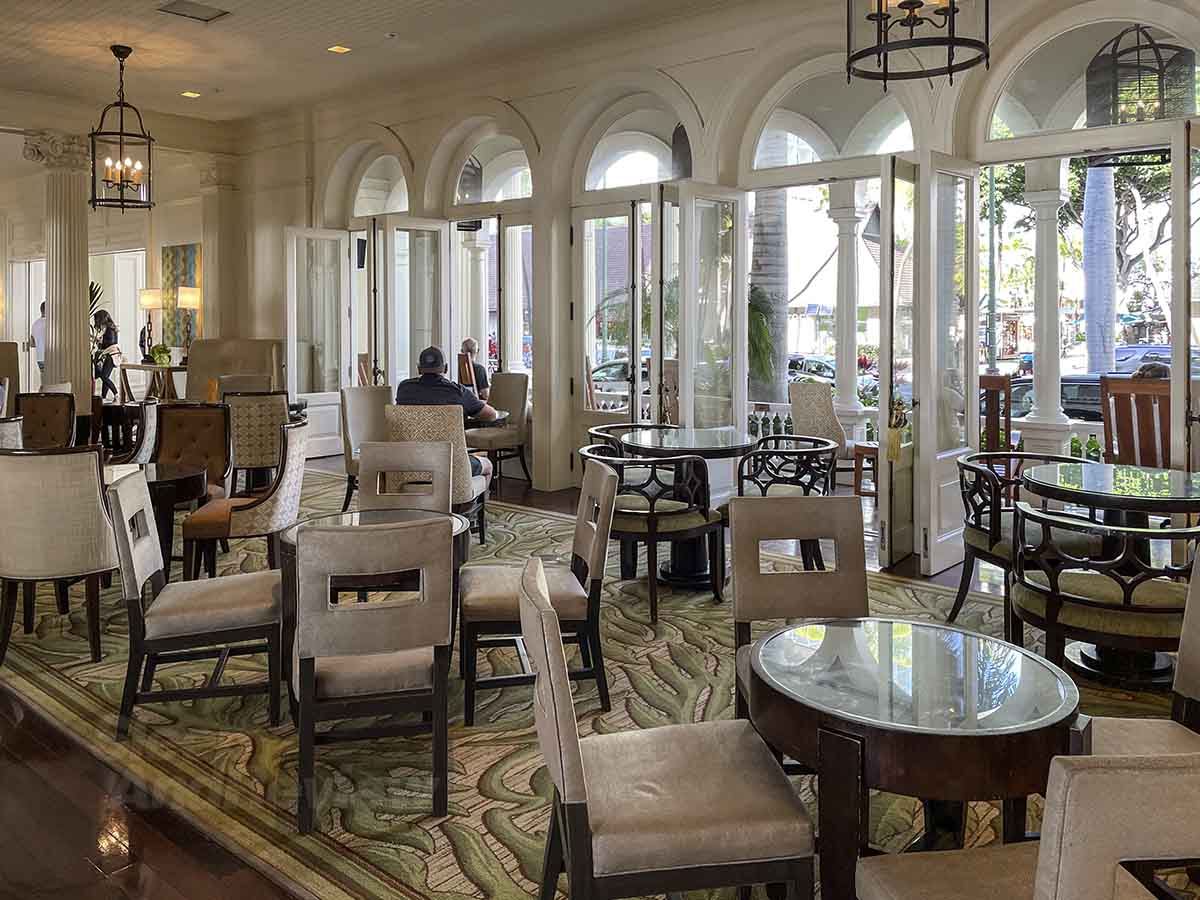 Finding the reception desk was a challenge, but I eventually found it. After walking through the main entrance, turn left. The check in desk is located all the way down the hall, in a completely separate area from the main lobby. It's quite hidden, and not exactly what I was expecting.
Getting to my room
I was given a room on the second floor in the main building. And for what it's worth, the main building is where you want to be. That's the only part of this hotel consisting of the original structure built in 1903, and it's spectacular.
Since I didn't have to walk to another building, getting to my room consisted of going up one flight of stairs and walking a short distance to my front door. Easy peasy.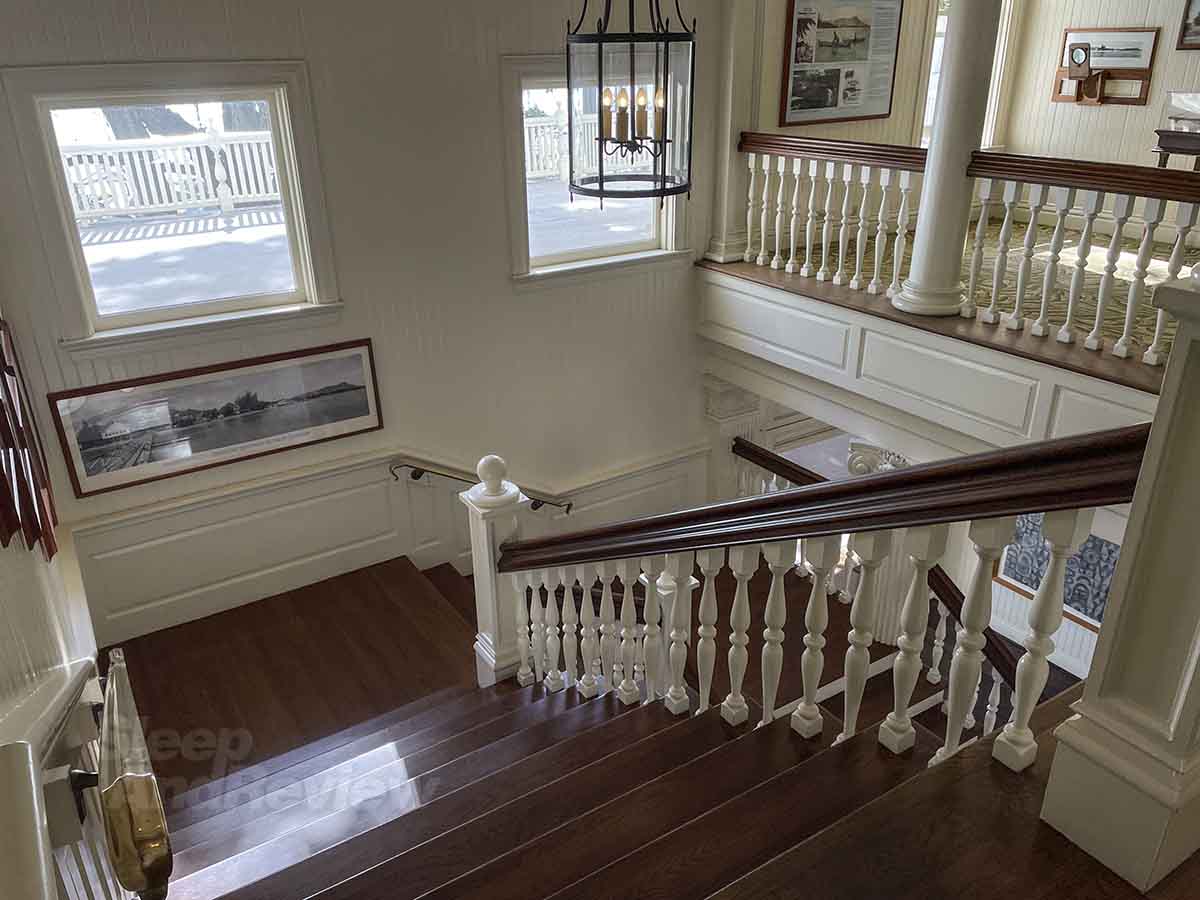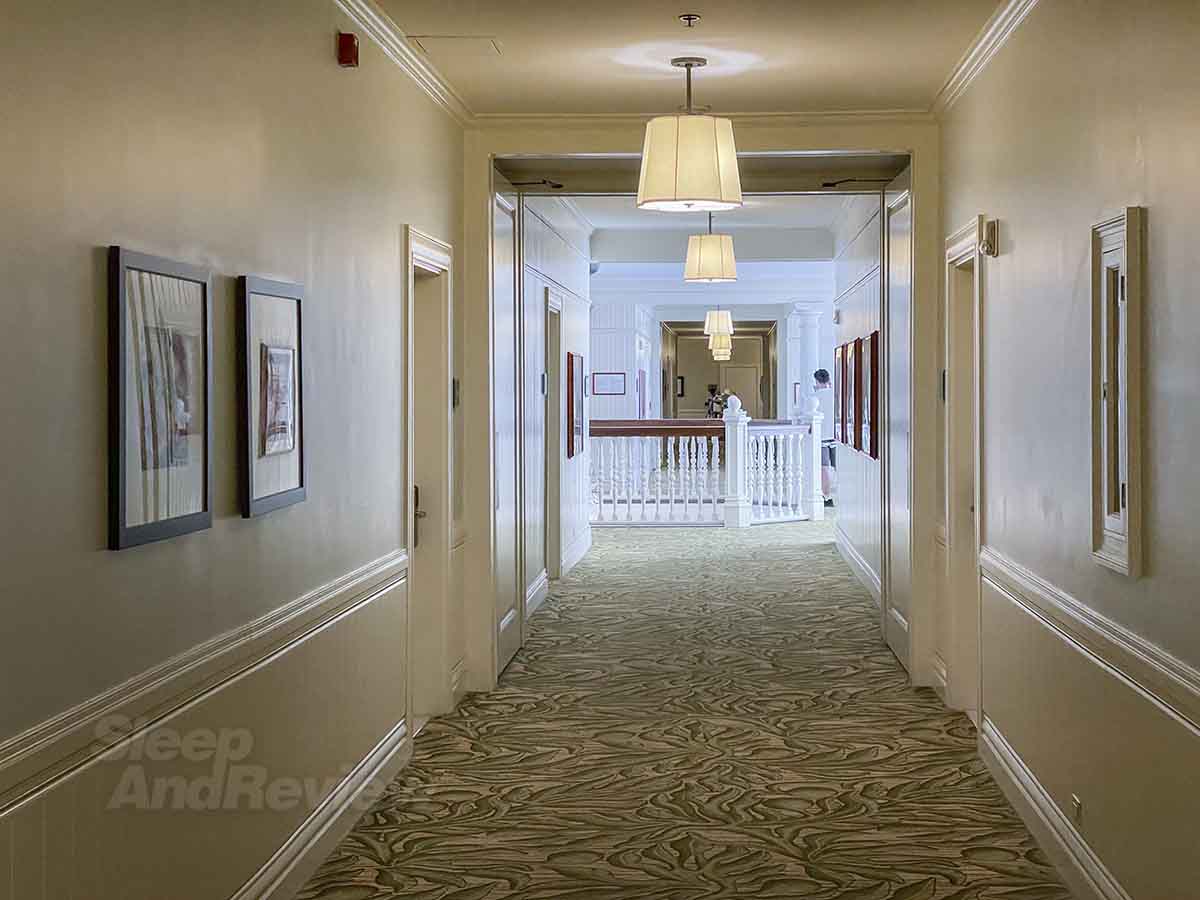 Room overview
After a lackluster experience paying for the cheapest room at the Hotel Del Coronado in San Diego a while back, my expectations were set fairly low. I didn't really know what to expect – other than the fact that I was probably going to be disappointed.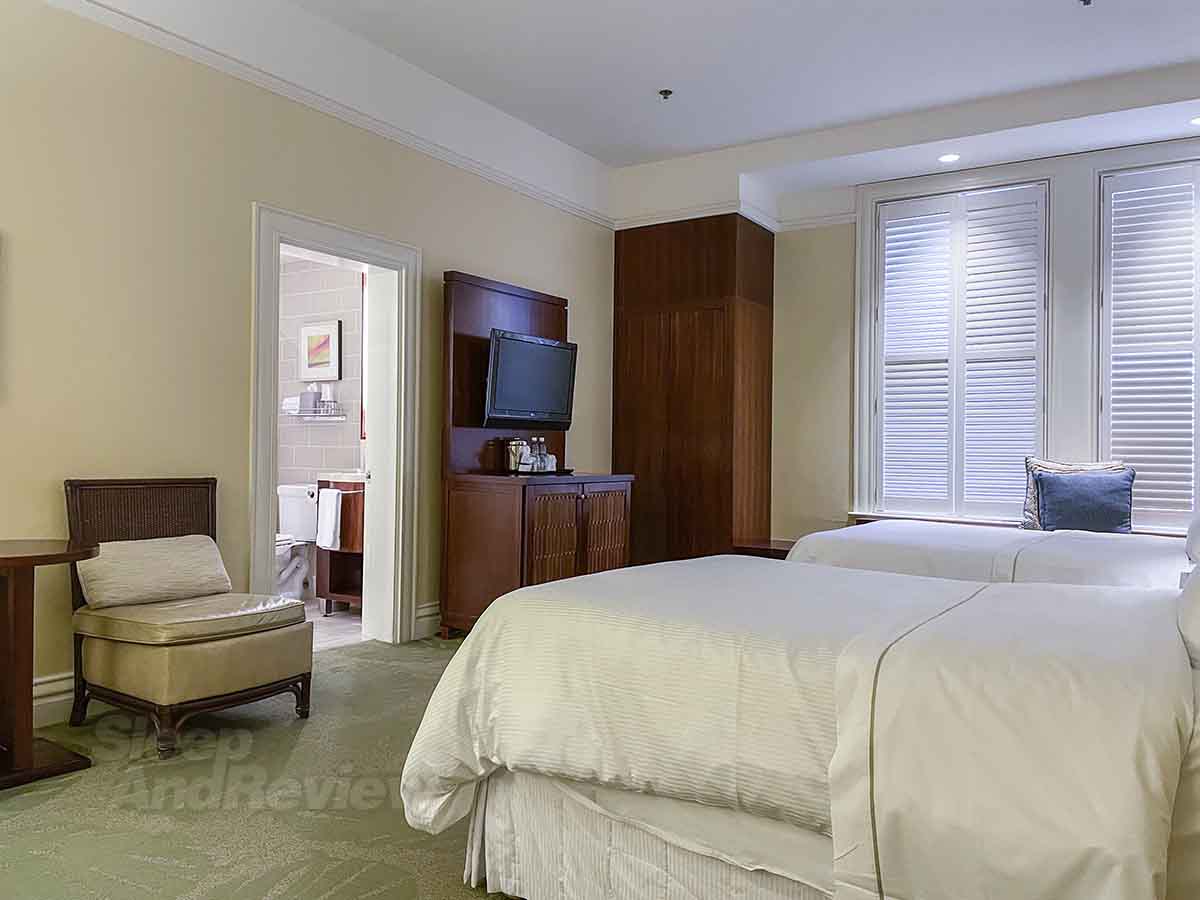 Thankfully (and unexpectedly), opening the door and seeing the room for the first time filled me with the kind of relief I only seem to feel when leaving the dentist office. The room was large, well decorated, and very well appointed. Score!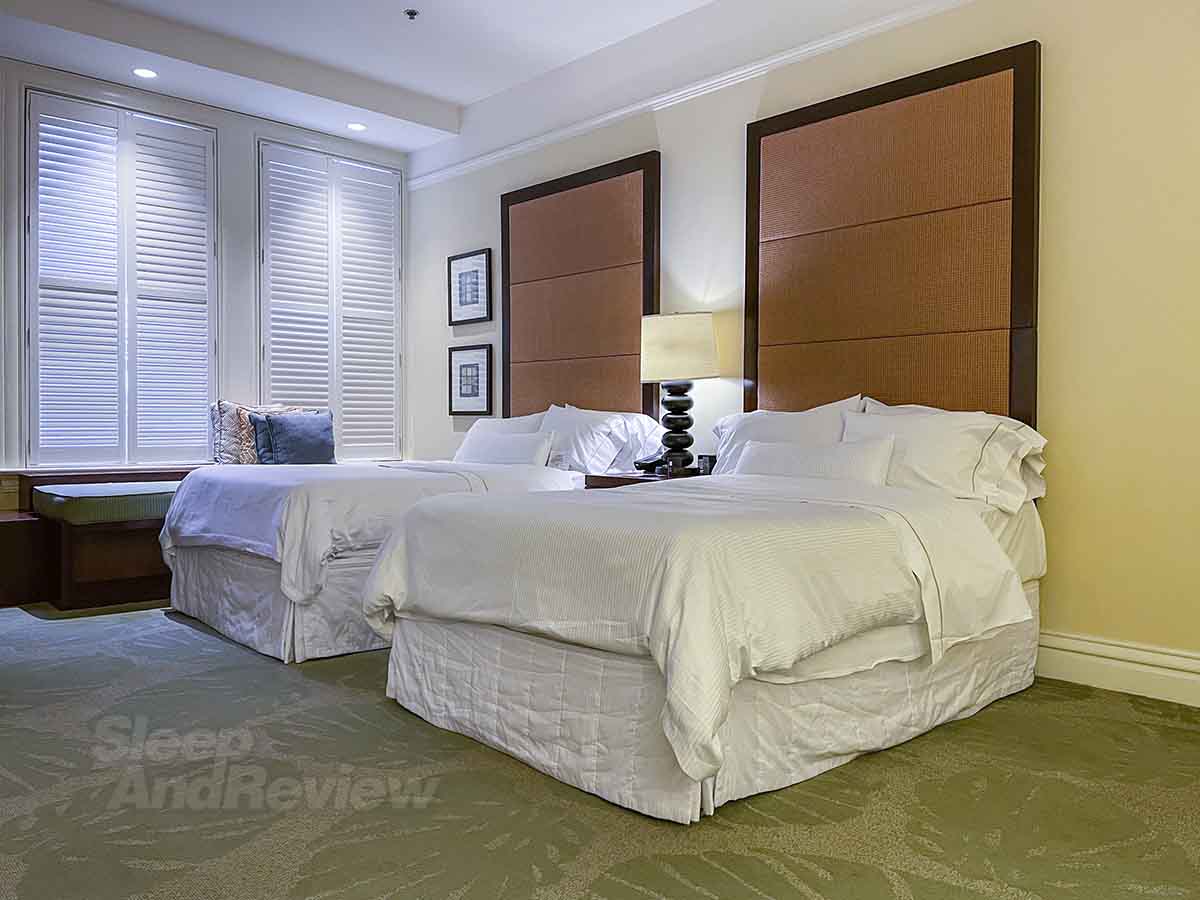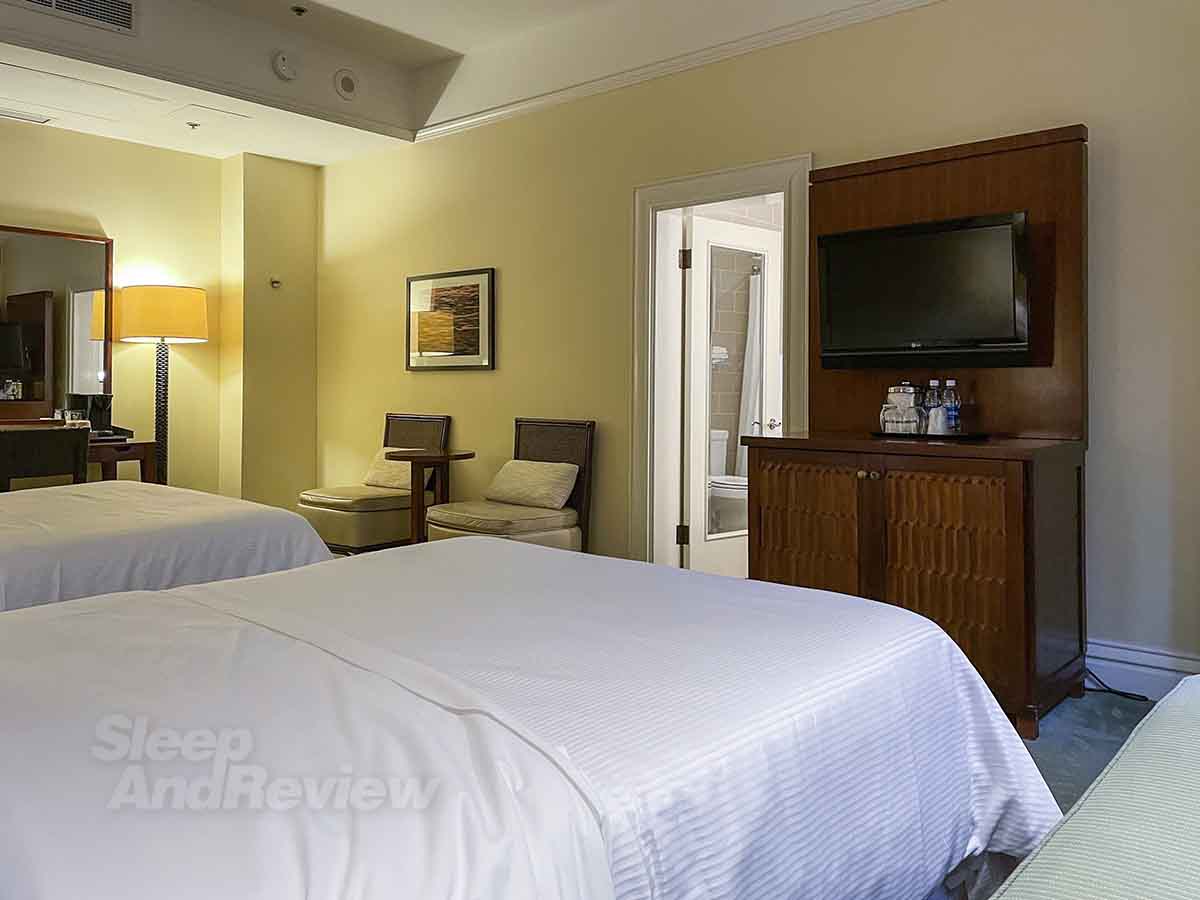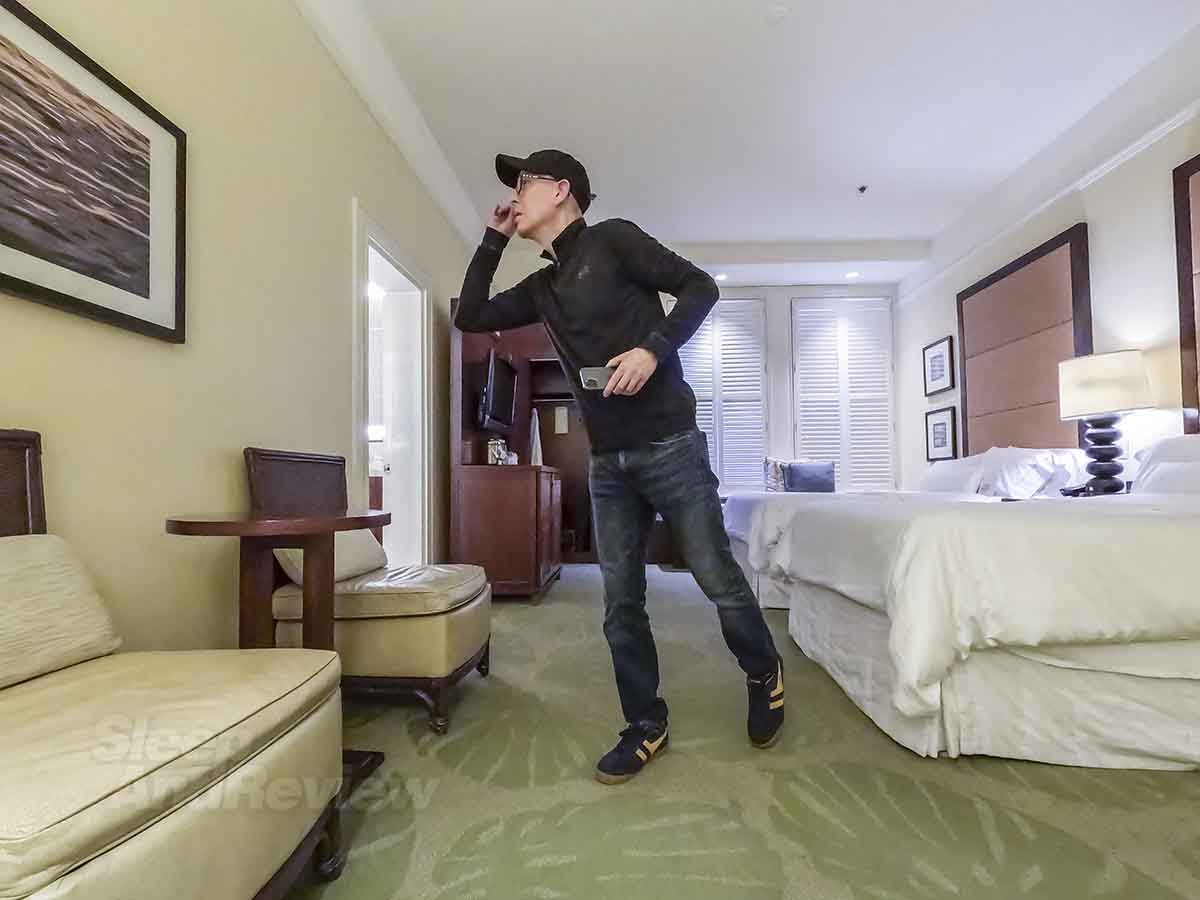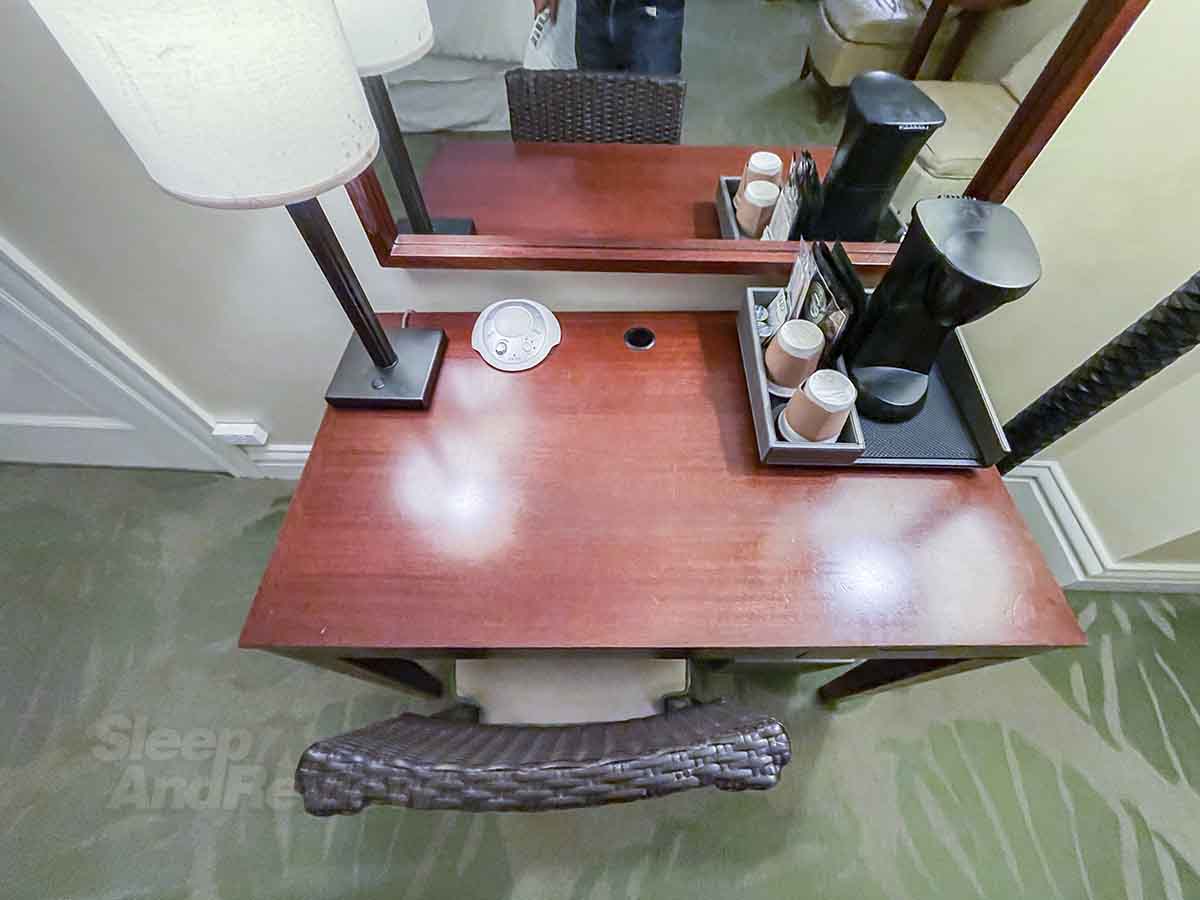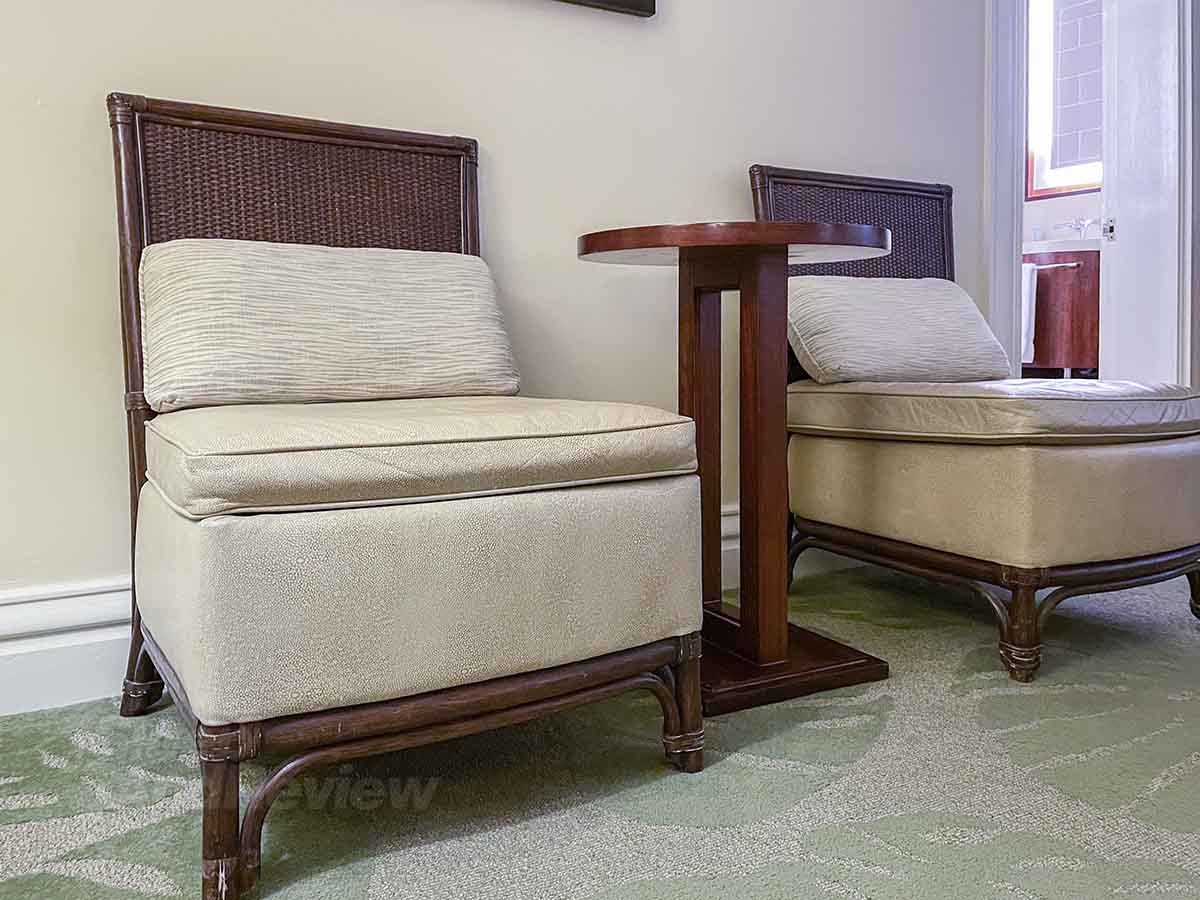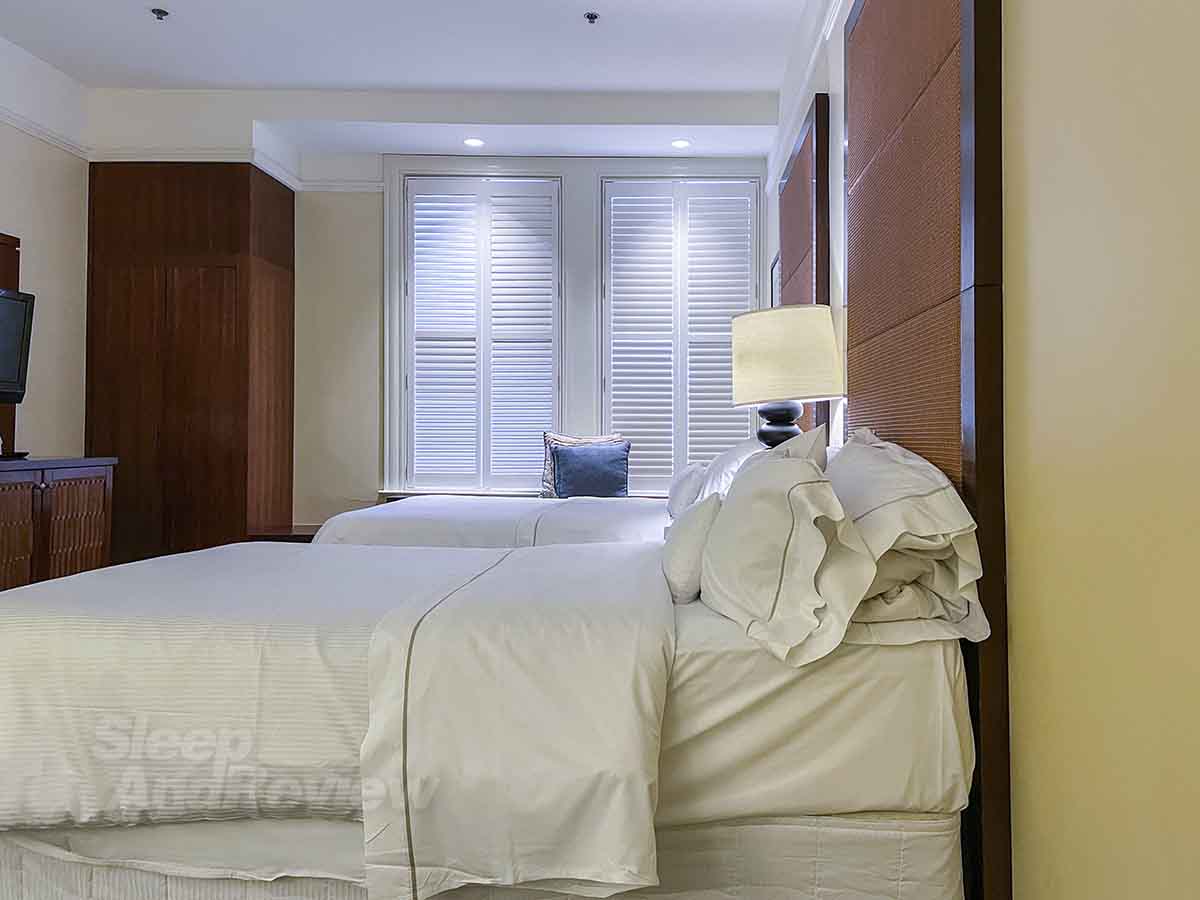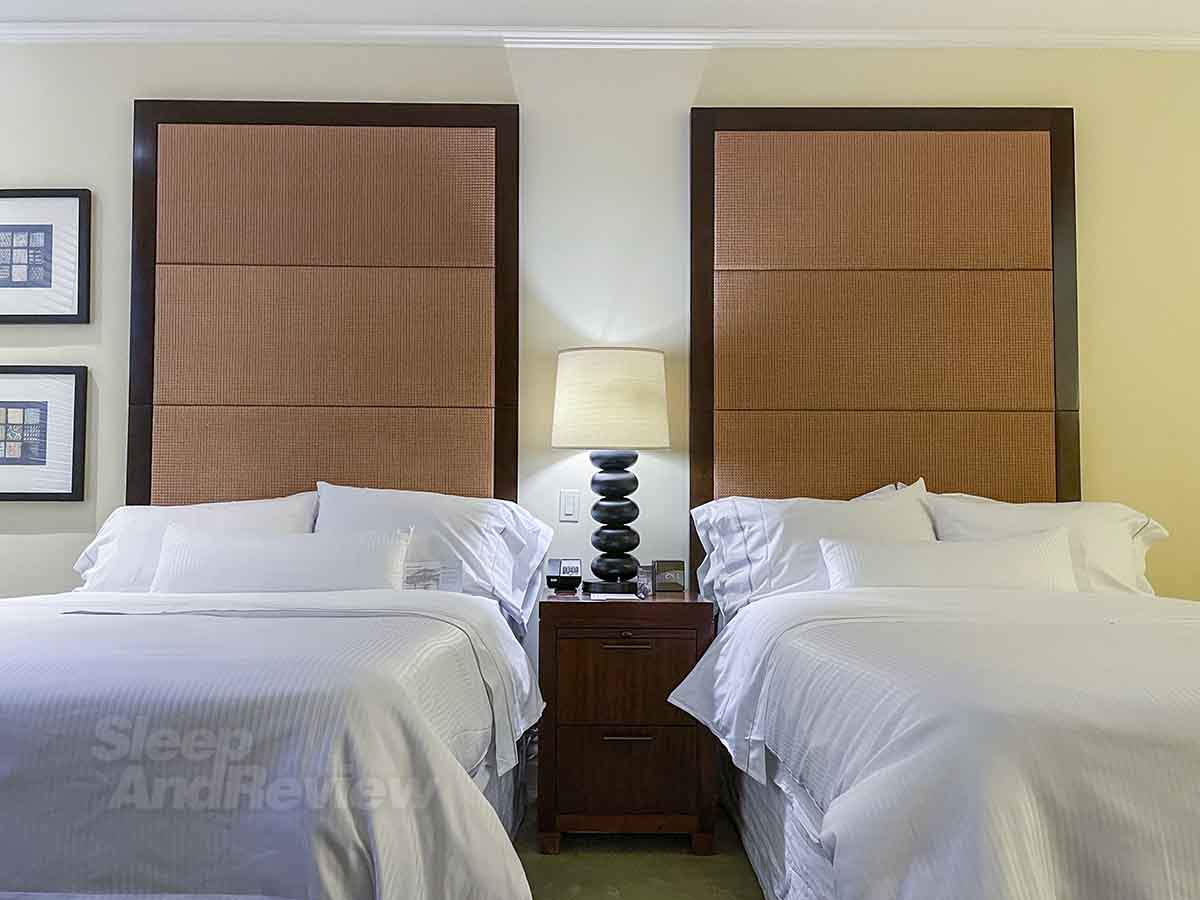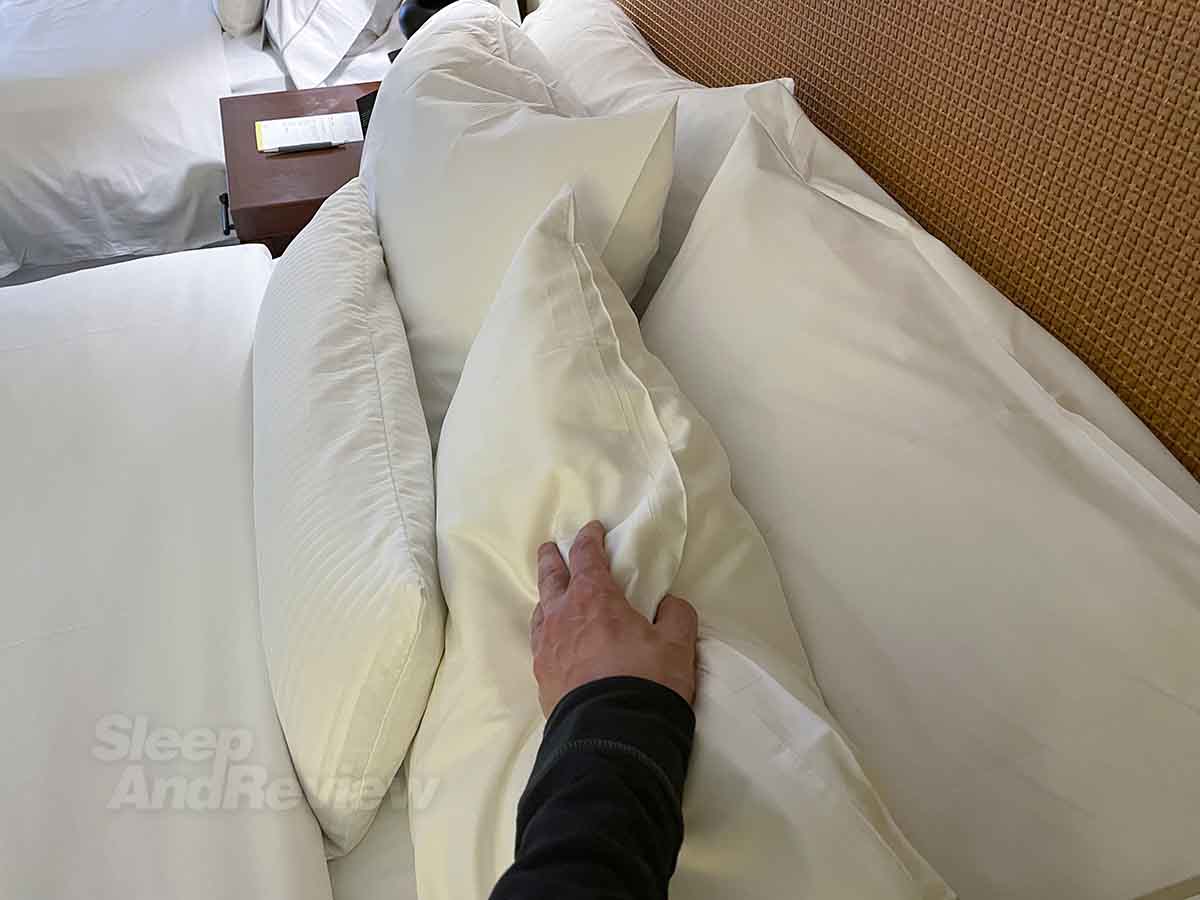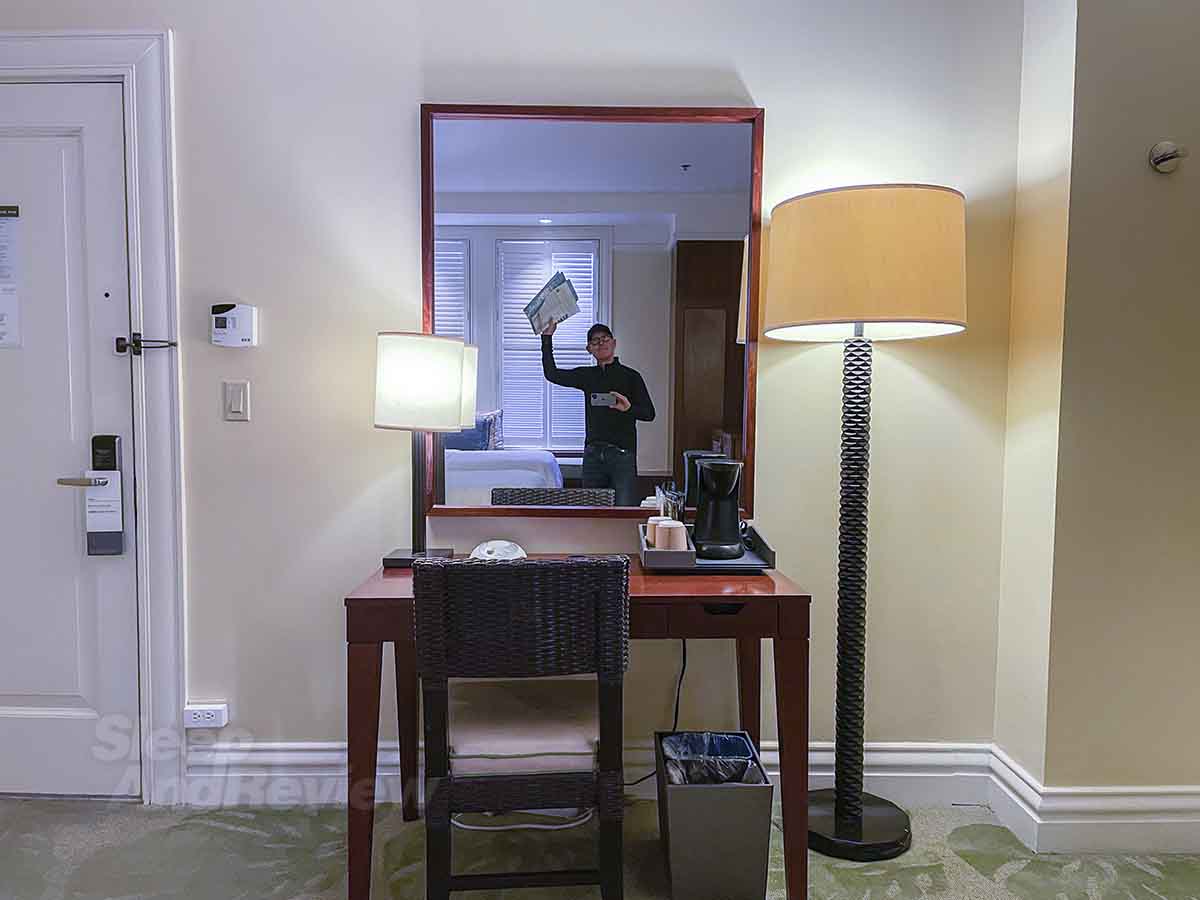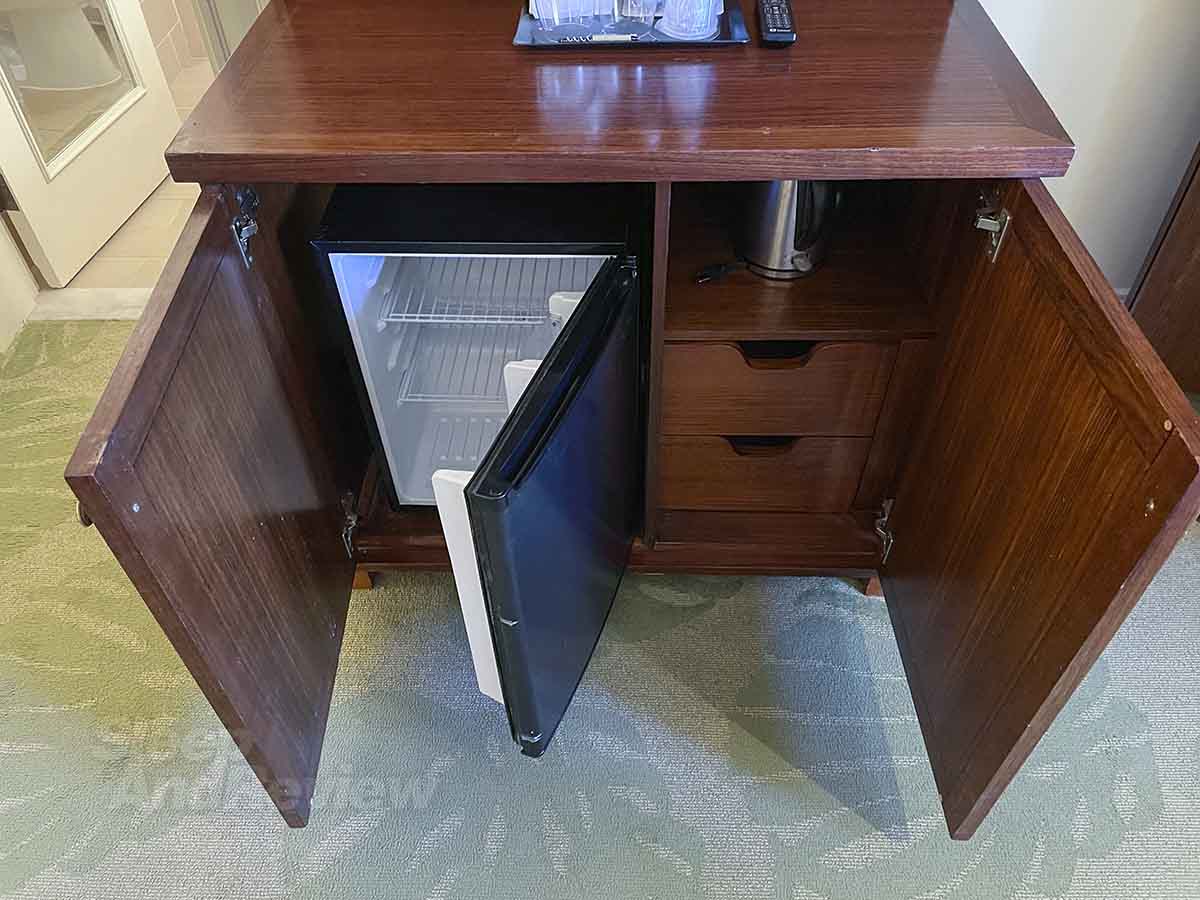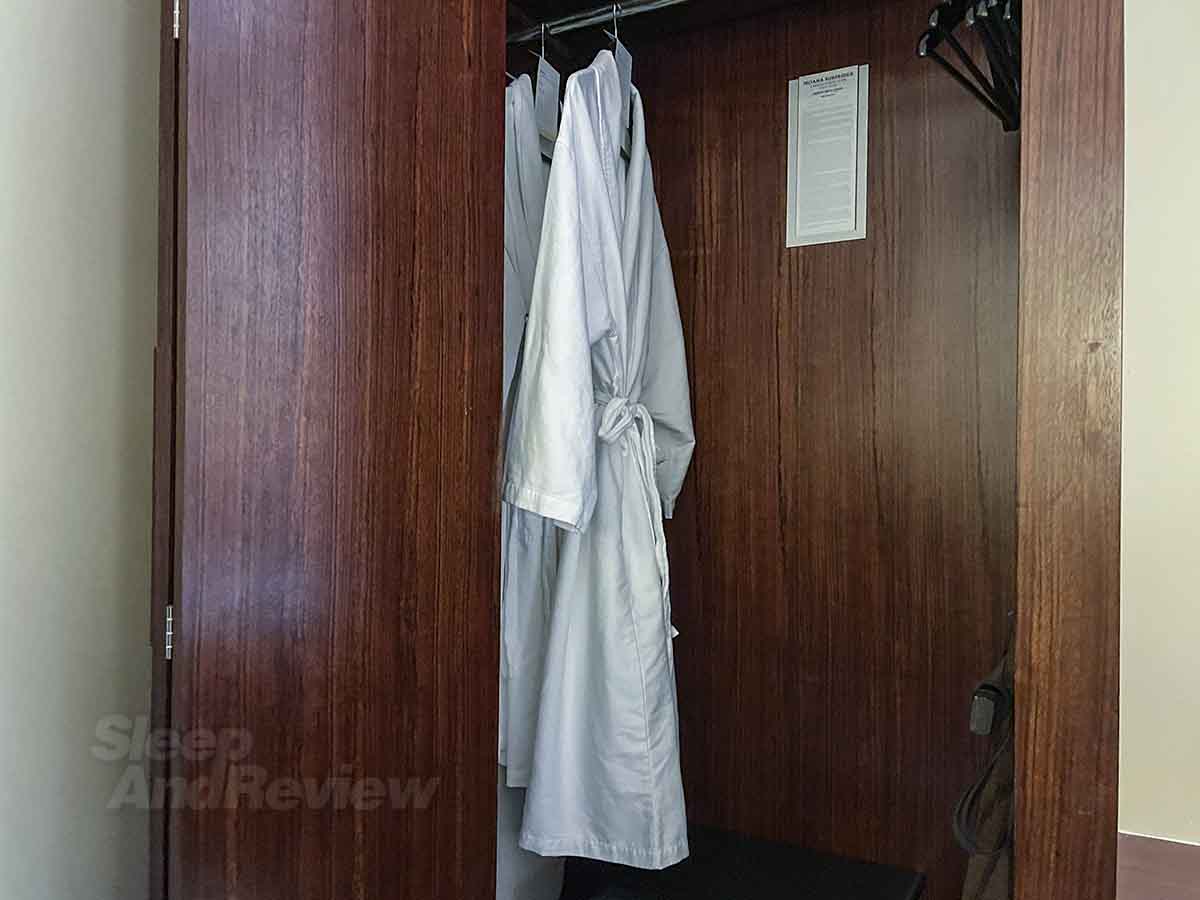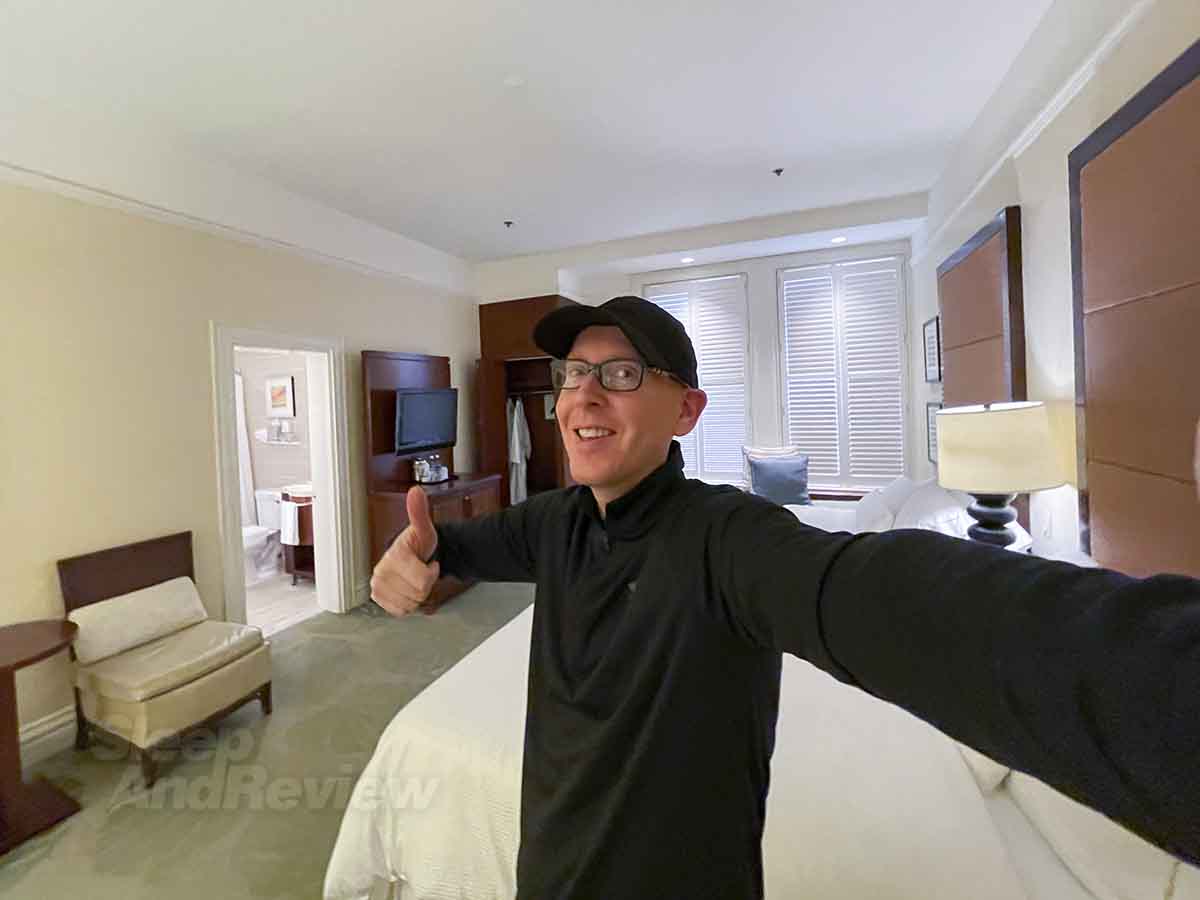 The view
Part of the reason why my expectations were so low going into this was because I purposefully chose a room with a "city view" in order to save a little money. It turns out that I had a fantastic view of Kalakaua St from my window, and the people watching was fun (and quite entertaining).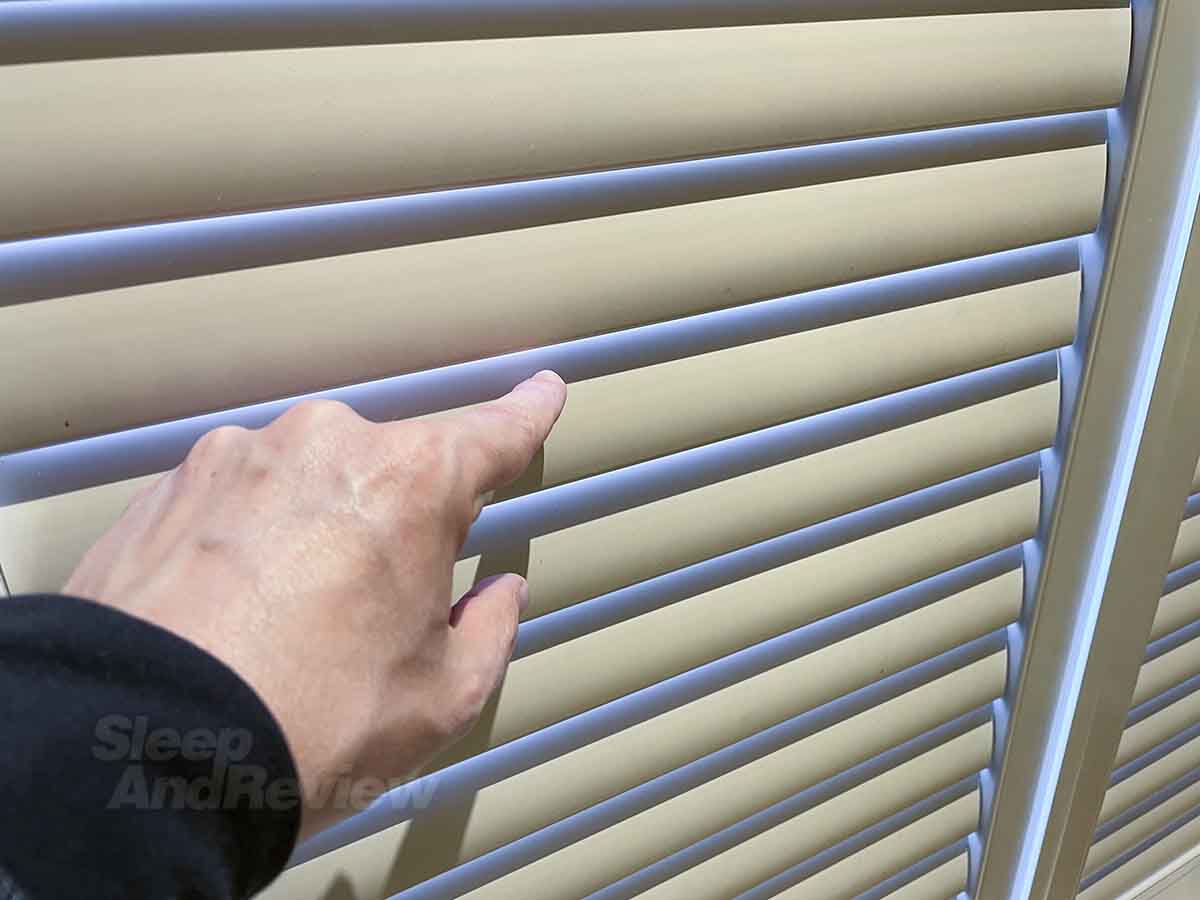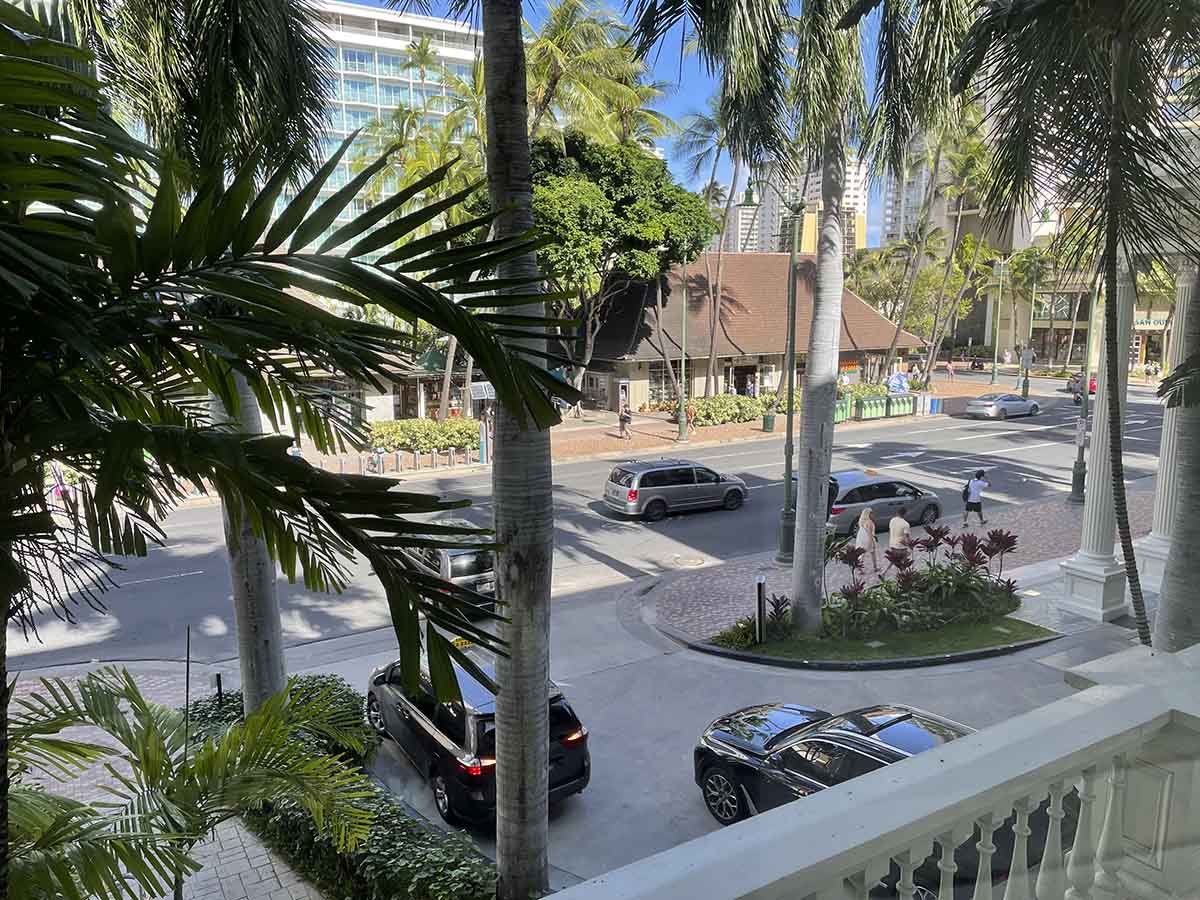 It should be noted that having a room at the Moana Surfrider Hotel overlooking Kalakaua St is that it's going to be a very noisy experience. The noise from the street was extremely loud up until around 9 PM. Things got much quieter after that, and thankfully I was able to sleep soundly all night (without ear plugs even).
The bathroom
There's really not much to say about the bathroom in my room at the Moana Surfrider other than this: water pressure was a mofo! It was so strong that it actually hurt when standing too close to the shower head.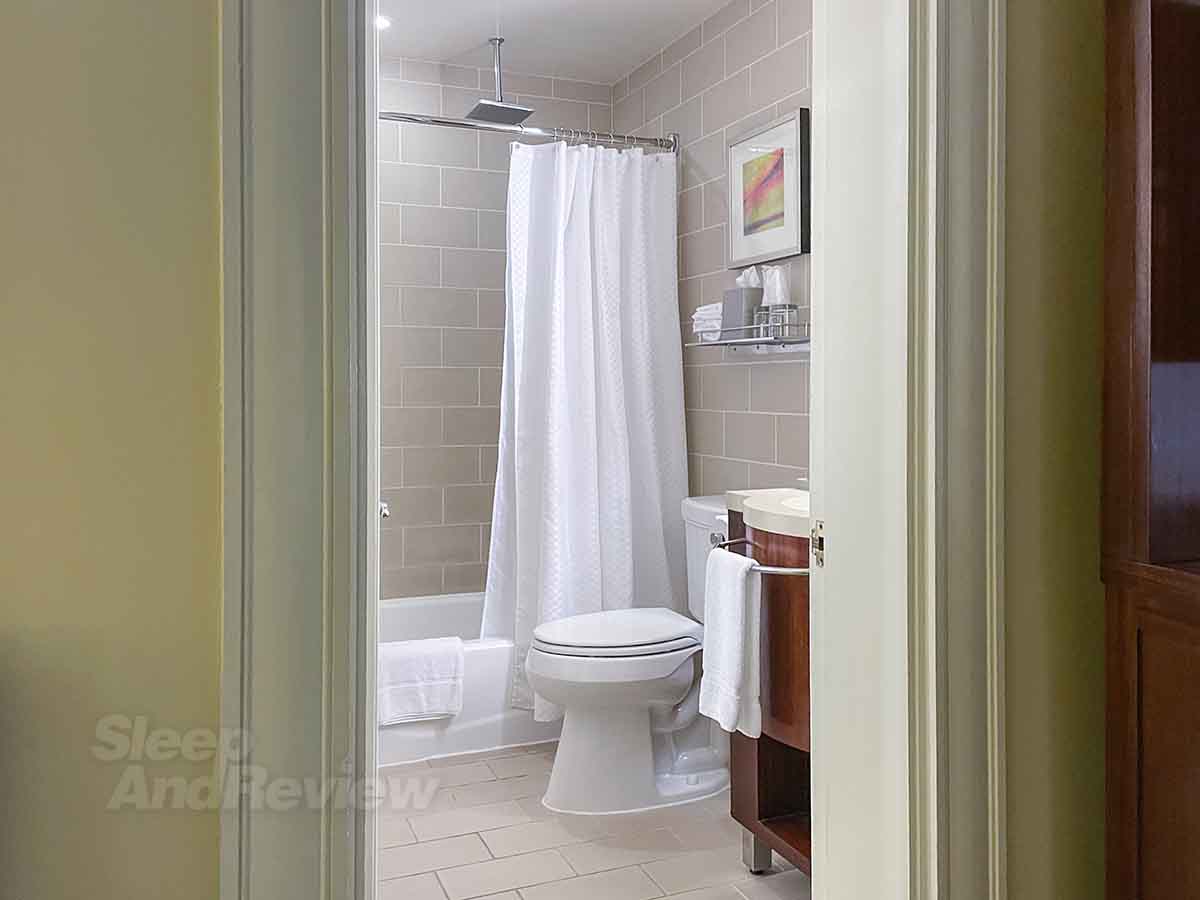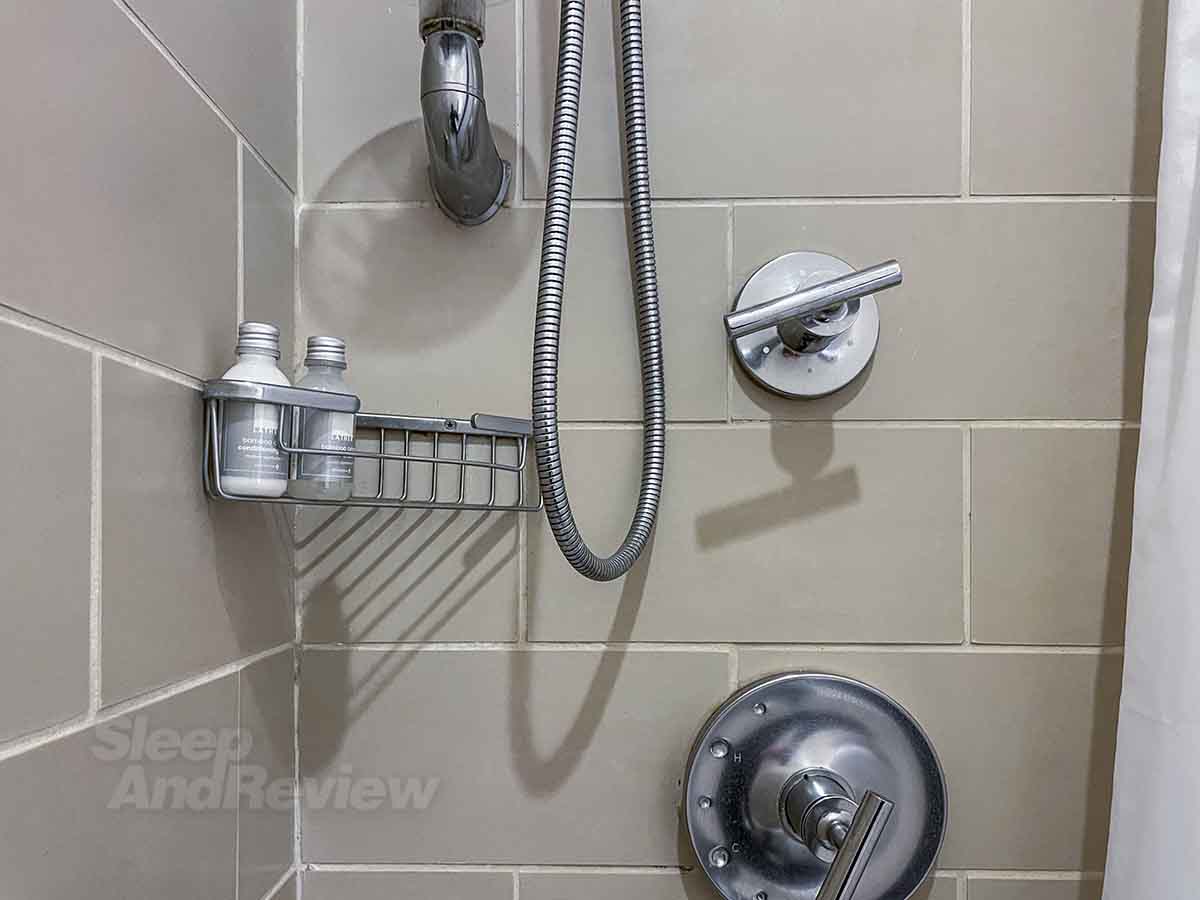 To be perfectly honest though, I didn't mind the high water pressure from the shower head at all that much. It was one of those "painfully pleasurable" situations that's a bit naughty to describe in full detail.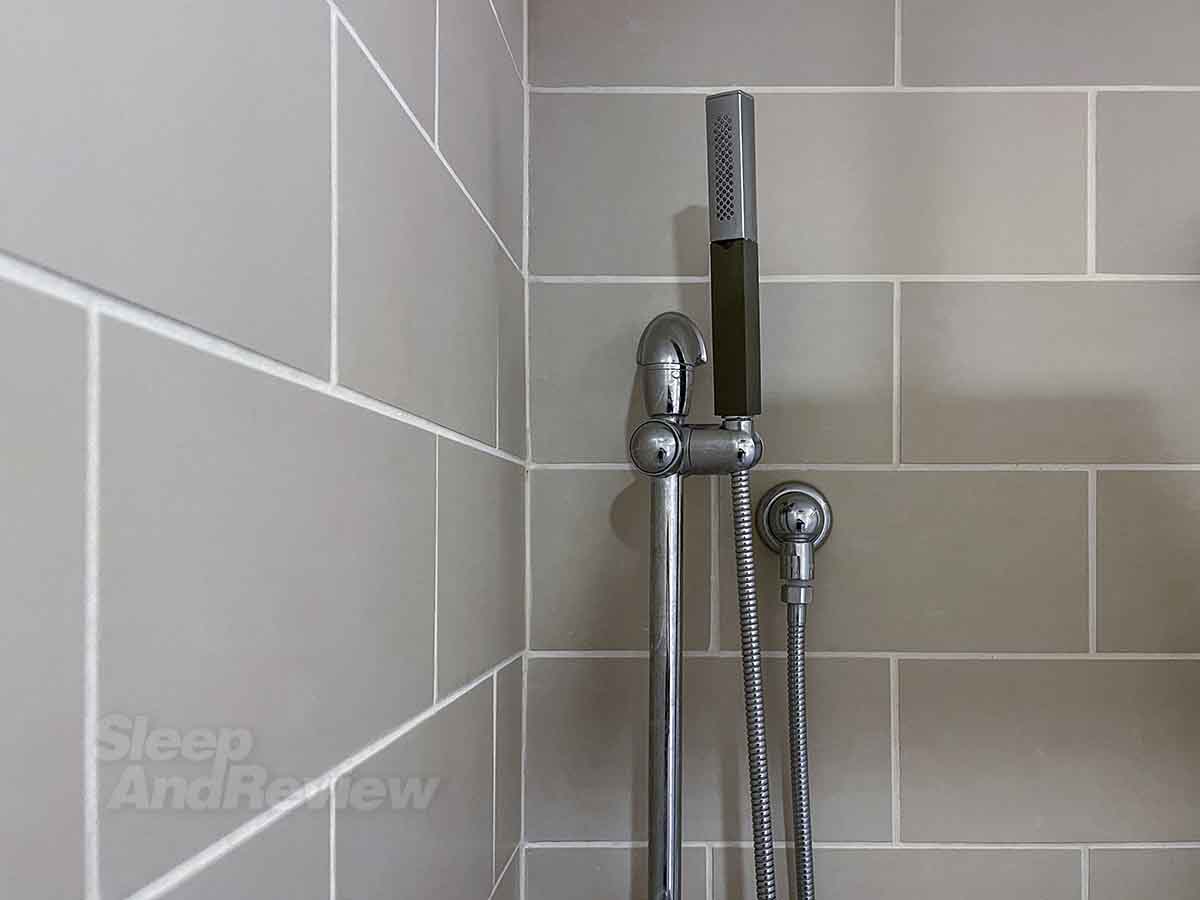 Restaurants, bars, and lounges
One of the nicest things about a stay at the Moana is the bar and lounge area out back (facing the beach). The entire property is built around a giant Banyan tree, and (as you can probably guess), it's the focal point of the entire property.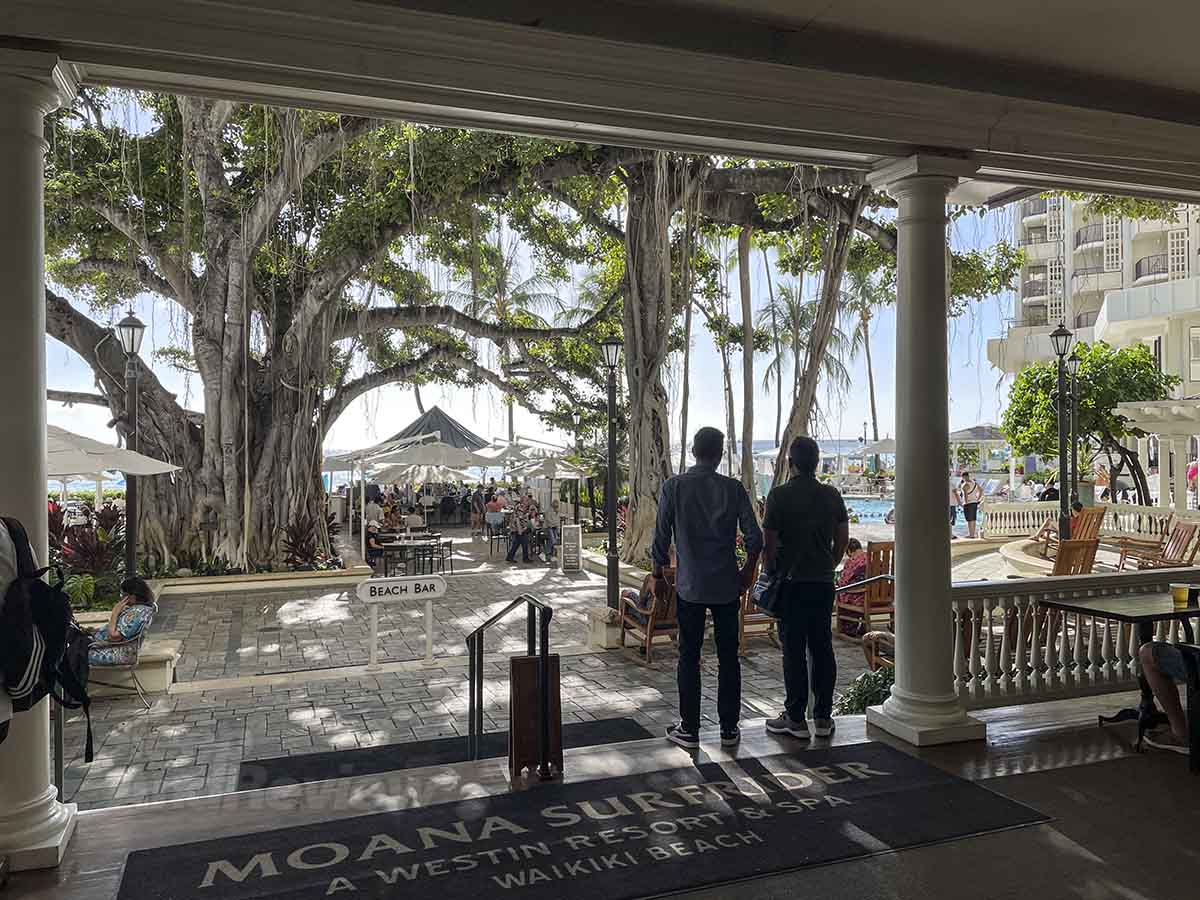 All jokes aside, this lounging area (including the bar / restaurant) is beautiful – and open to the public. You do not need to be a guest to access them.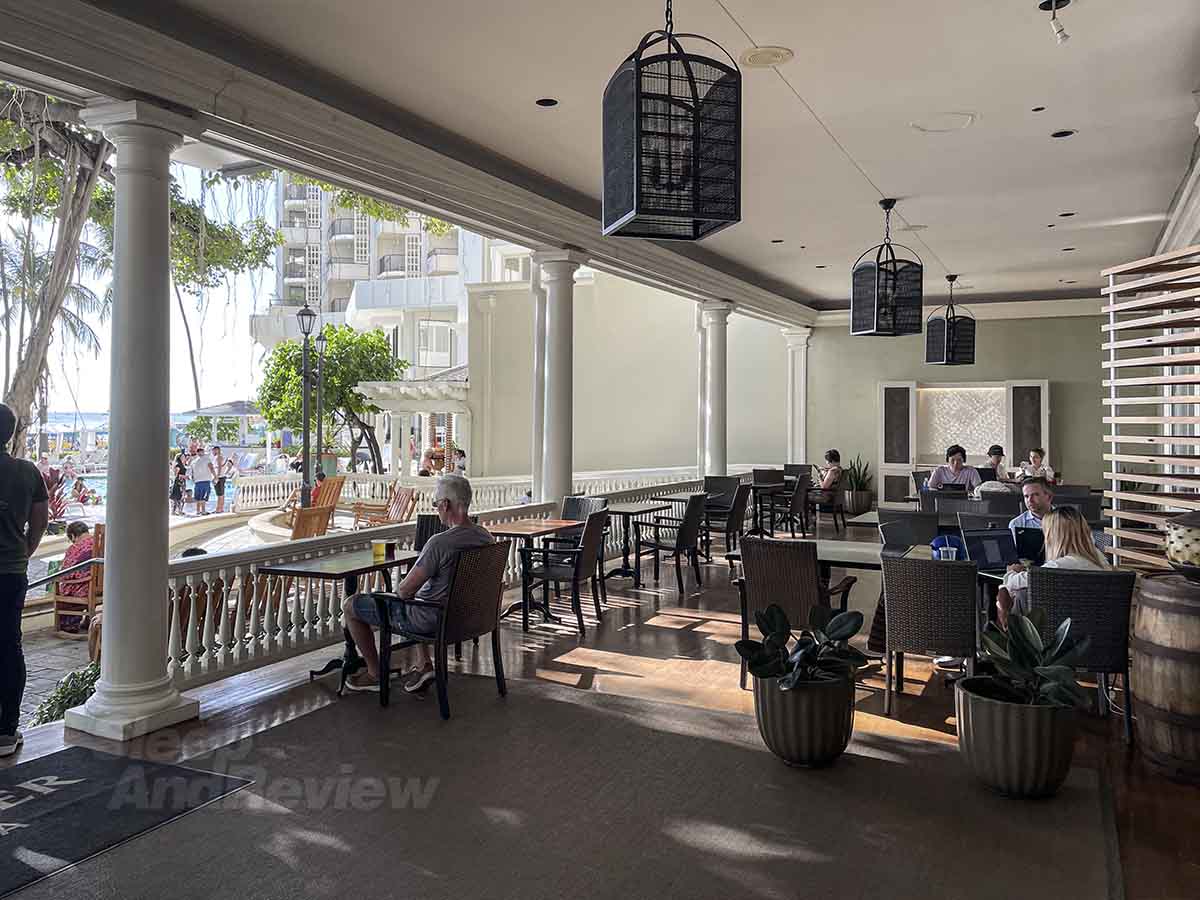 All pros and cons of staying at the Moana Surfrider Hotel in Waikiki
After years of aspiring to stay at this hotel, was it worth it? You bet it was! I will admit that it was borderline extravagant for a solo traveler such as myself, as this is a hotel experience best shared with others (whether it be your family, your significant other, or your best friends). That said, here are what I consider to be all the pros and cons:
Pros
It's a stunningly beautiful property rich in history and culture. I felt privileged to be able to spend the night here.
As you just saw in my pictures, even the basic rooms are extremely nice. You don't have to spend a lot of money to have a good experience here!
The stunning lobby, excellent restaurants, spacious lounge areas, and large pool makes this a self-contained hotel that you won't have to leave if you don't want to. Everything you need for an amazing Hawaii vacation is available on site.
The staff (all of them) were very kind and friendly.
It's actually a Westin, which means that it's an excellent place to earn and redeem your valuable Bonvoy points.
Cons
The cost to stay at this hotel keeps going up and up, and my opinion, it's becoming harder to justify. It's an amazing property for sure, but it's exorbitantly expensive compared to other hotels in the area.
The noise you'll hear from any room facing Kalakaua St will be borderline intolerable at times. Kalakaua St is the main drag in Waikiki, and it gets "lively" with loud cars, motorcycles, street performers, and trucks.
The Moana Surfrider is a large hotel consisting of several large buildings. Staying in a room in one of the buildings outside of the main structure will feel less opulent and historic. My advice: try your damnedest to get a room in the main building. It's worth it.
It's such a nice property that it'll make most of the other hotels in Waikiki feel gross in comparison. FYI, my Sheraton Princess Kaiulani review is a perfect example of me pooping on perfectly good hotel simply because it wasn't anywhere near as nice as the Moana Surfrider.