I didn't even really know anything about Mexico City before I went on this trip, so choosing a hotel came down to reading random reviews online. Specific phrases I was looking for were things like "excellent location" and "magnificent" – and it was the Presidente InterContinental that had the most.
I also noticed that it was located next to several other really nice looking hotels (including a tempting Hyatt). That and a quick look at the street view on Google Maps was all I needed to choose this as my home for my trip to Mexico City.
I know that's a dangerous way to choose a hotel, but it's been working for me for years now, and it's likely I'll keep doing it this way unless I run into a string of bad choices. Whatever works, right?
A full review of my 2 night stay at the Presidente InterContinental Hotel in Mexico City
The taxi ride from the airport to the hotel is always nerve racking in a new-to-me city, as I find myself thinking things like "oh god I hope my hotel isn't in this area" or "wow, it would be nice to stay here!" as we zip around the city.
The good news is that right as I was starting to think "wow, it would be nice to stay here", the taxi driver rounded the corner and pulled up the the stunning-looking Presidente InterContinental. Score!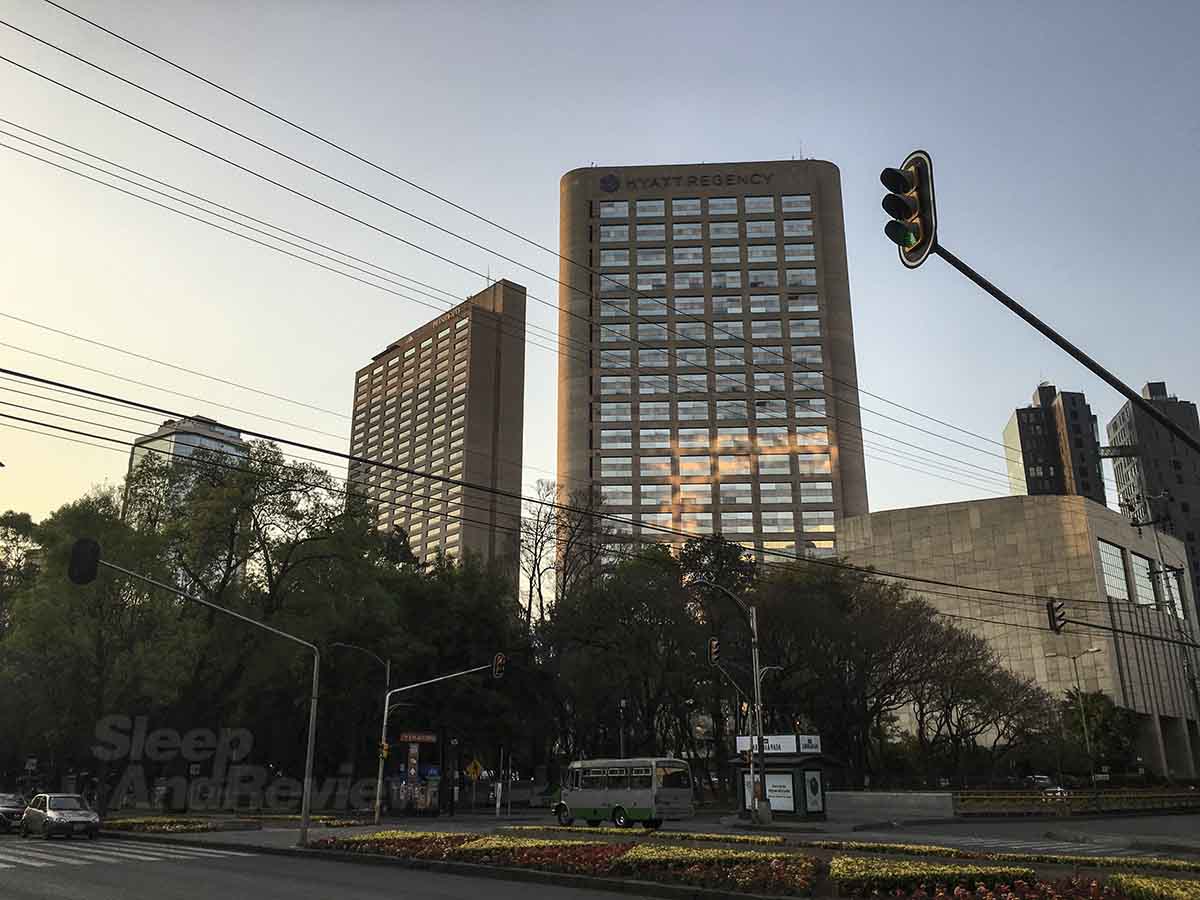 The lobby
I felt pretty good walking though the front doors (the lobby looked phenomenal), and I felt even better after the desk clerk who checked me in presented me with a card key to an upgraded room on the 34th floor overlooking the city.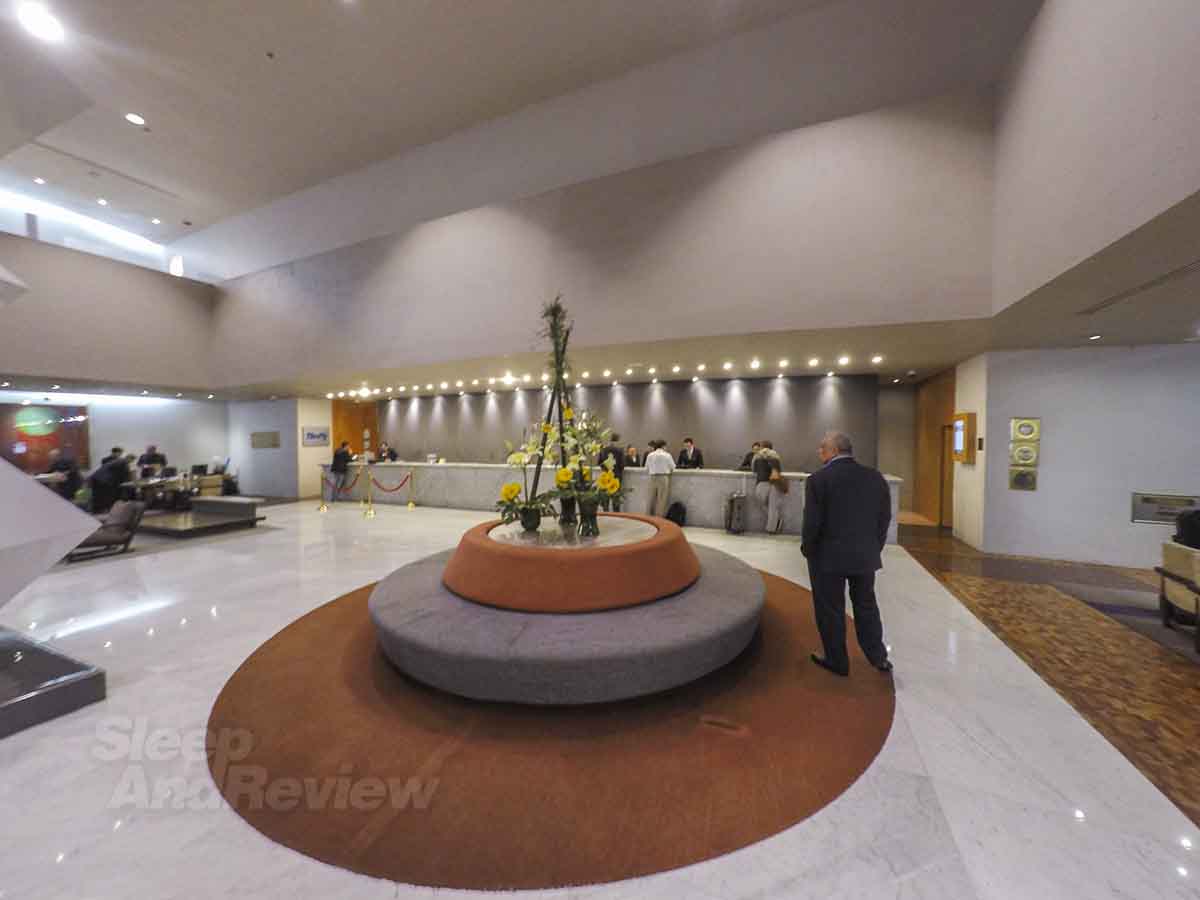 Getting to my room
The view from the room
My first impressions of the room were really good, thanks in large part to the huge window which provided a stunning view of the city below. And just as it happened at my stay at the Hilton Waikiki Beach recently, I didn't even notice much of the room as I ran to the window to soak up the view. It was an impressive sight to say the least.
An overview of the room
Once I pulled myself away from the view, I took notice of the rest of the room. It wasn't large by any means, but it was very well designed and very comfortable looking. I knew right away that this was going to be a really good stay.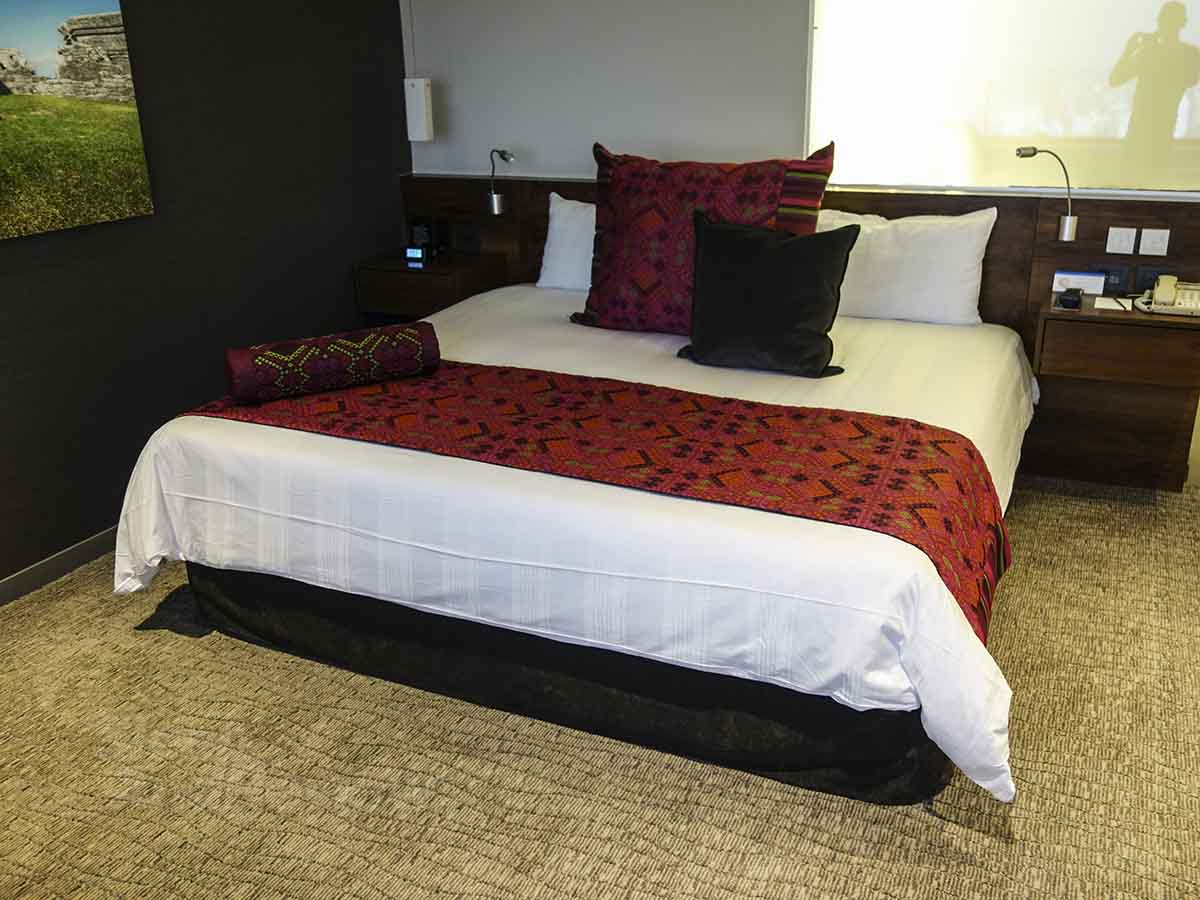 The bathroom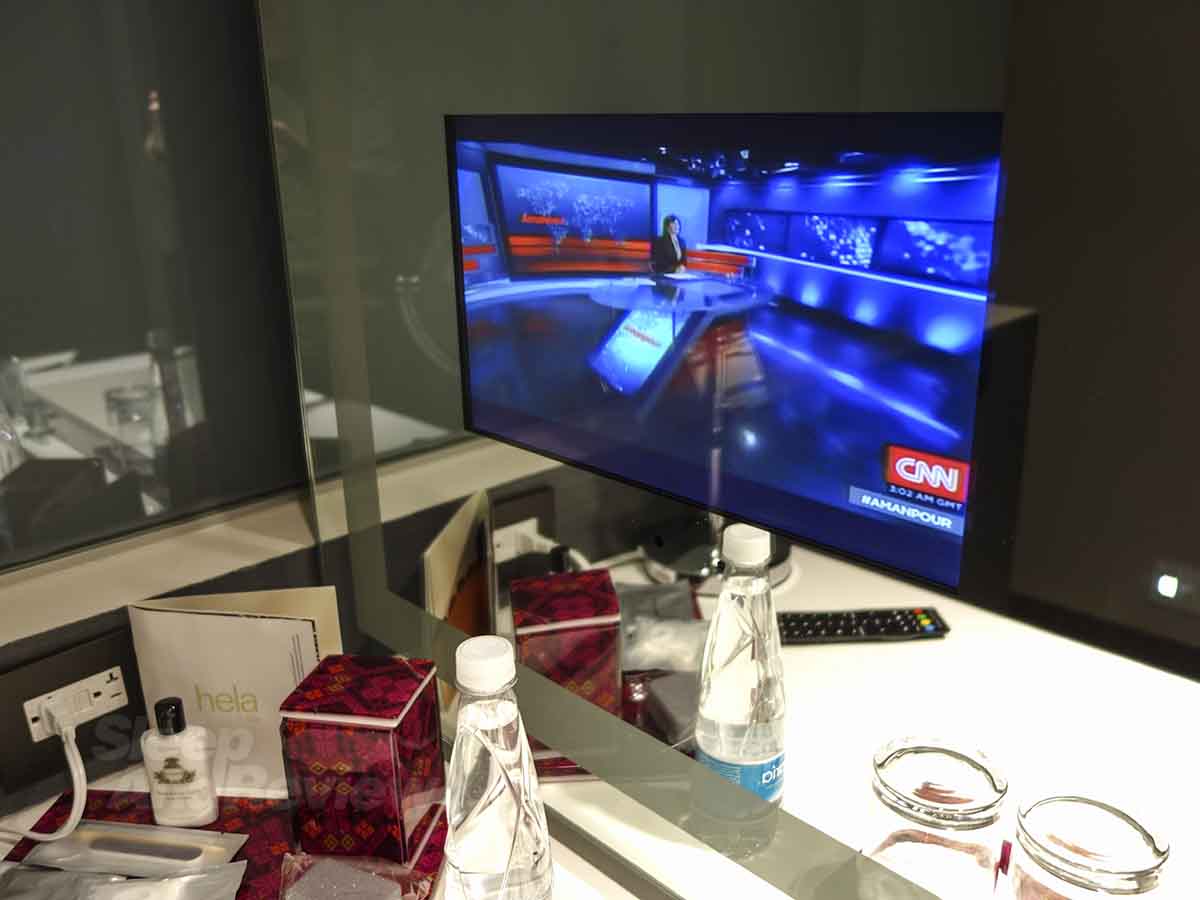 Food and dining
Dining options in the hotel were decent. When traveling alone like this, I usually choose to do breakfast and dinner at the hotel, while being more adventurous by trying street food or take out places for lunch while I'm out exploring during the day.
That's not very adventurous, I know, but traveling alone is different than traveling with others. Especially for me, as someone doesn't tend to be very social on my own. If you ask me, dinner at the hotel is always a nice and relaxing way to finish the day.
I intended to have dinner in one of the hotel's 8 restaurants the first night, but after a quick look around they all appeared to be high-end places that suddenly made me feel like I wasn't in the mood for fine dining (especially alone). I turned right around and decided that room service would be the best option.
Room service
I opted for room service again on the second night, and once again, I was not disappointed.
The lobby bar
Final thoughts
So, the question is this: was it worth paying a premium to stay at the Presidente InterContinental? Absolutely! The two nights that I stayed here were top-notch, and I would recommend this property to anyone looking for a nice hotel in the heart of Mexico City. It's located in a really nice area just off of Paseo de la Reforma, so getting around is very easy. I couldn't have asked for a better place to stay.