I'm going on record as saying that my one-night stay at the Incheon Airport Transit Hotel was without a doubt the most practical and convenient hotel experience of my entire life.
A full review of my 1 night stay at the Incheon Airport Transit Hotel
Before going any further, it's important to note that I didn't say that it was the "best." It was good, yes, but it's convenience completely invalidated any negative thoughts I had about it. With that in mind, lets' continue on with the review…
Location
Located smack dab in the heart of the main terminal at Incheon Airport (ICN), it's the perfect retreat for weary-eyed travelers such as myself who need to get some rest before continuing on with the rest of their journey.
You can't stay in this hotel if you don't have an onward flight connection, so be prepared to show proof in the form of a boarding pass or itinerary. I simply showed the front desk agent the email itinerary on my phone, and that was good enough.
The benefit of the Transit Hotel is that you do not need to clear customs or security to reach it. It's integrated right into the international departures terminal, so you can literally walk off your flight, check in, sleep for a bit, and then wake up 30 minutes before your onward flight begins boarding. It truly lives up to its name!
The lobby
Before I get to the pics, let me just say that I apologize for shooting all the pics with such a wide angle lens. It was done out of necessity actually – everything about the Incheon Airport Transit Hotel is very tiny and cramped. From the main lobby to the restaurant, to the individual rooms, it's a tiny place.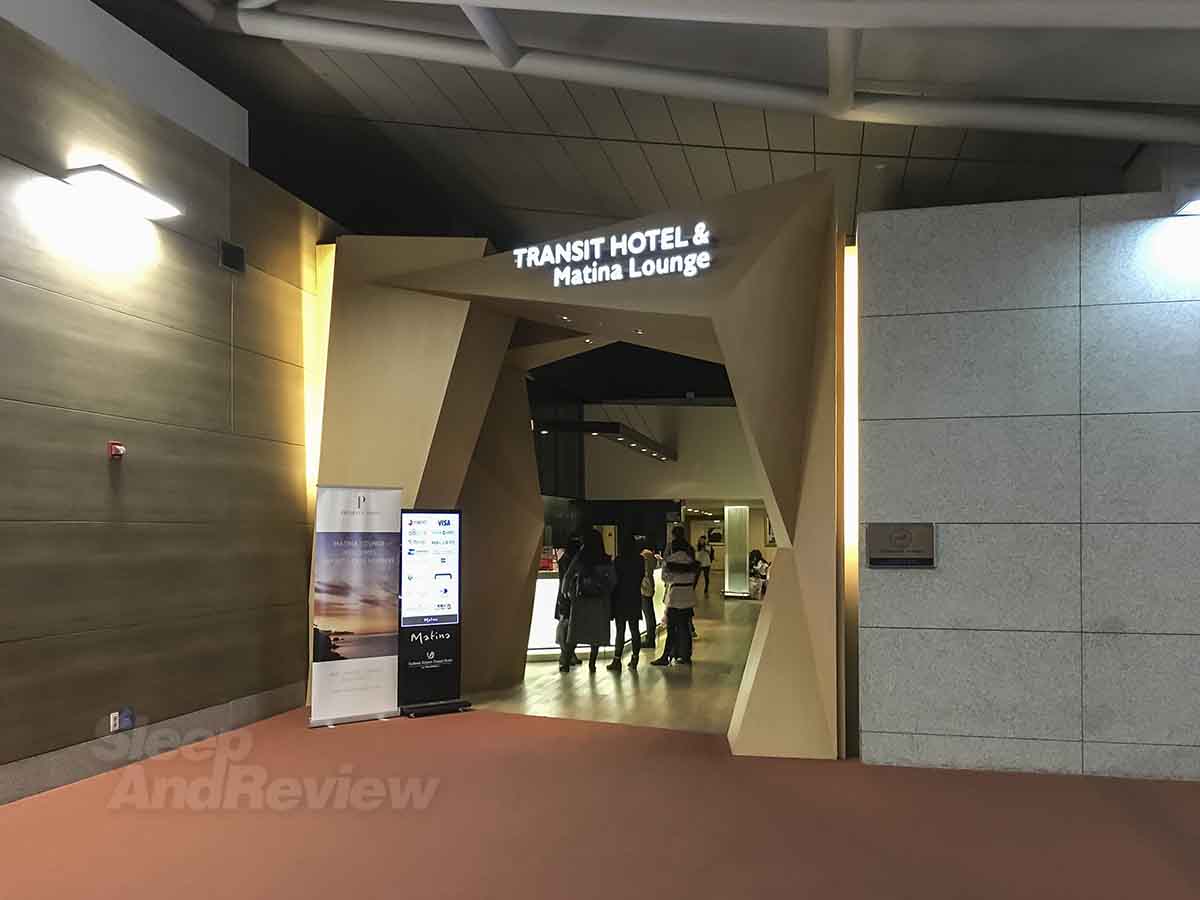 Getting to my room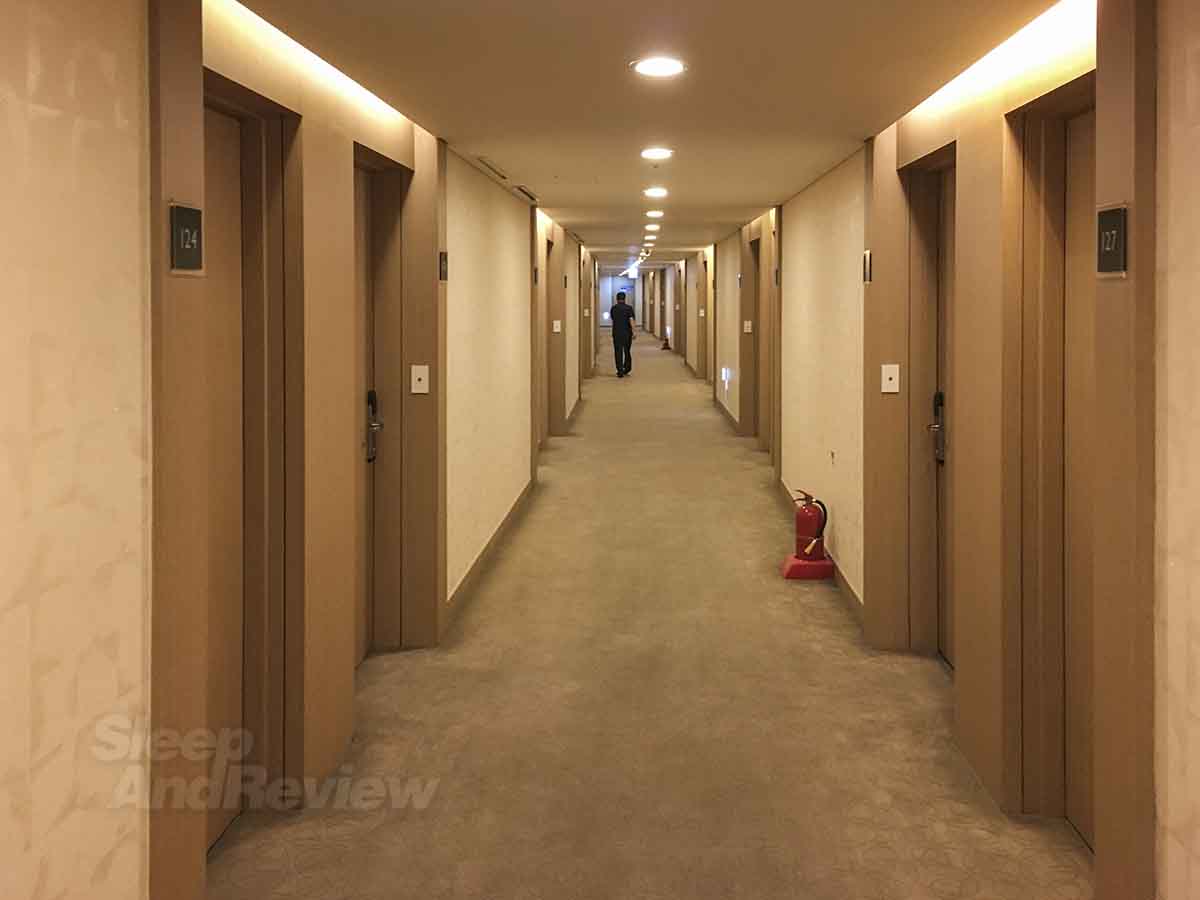 The room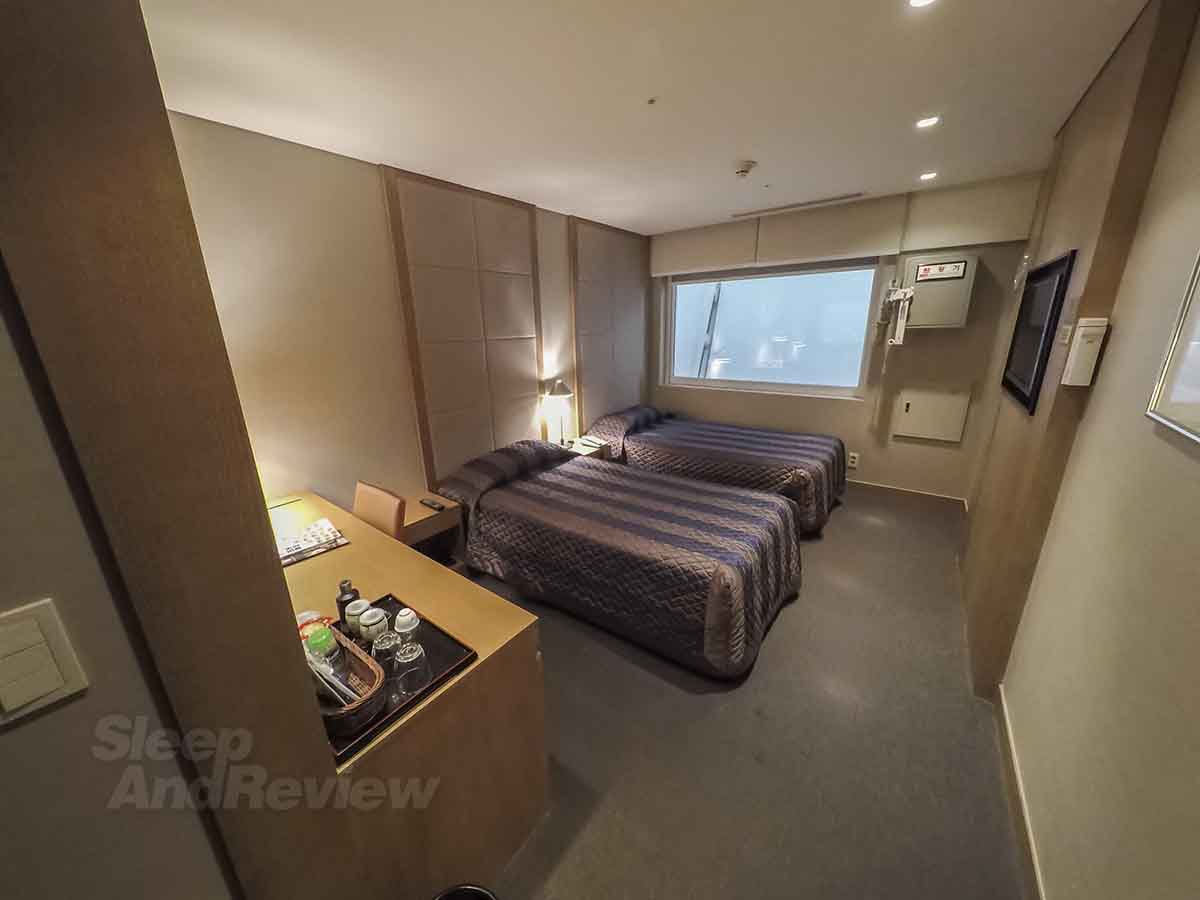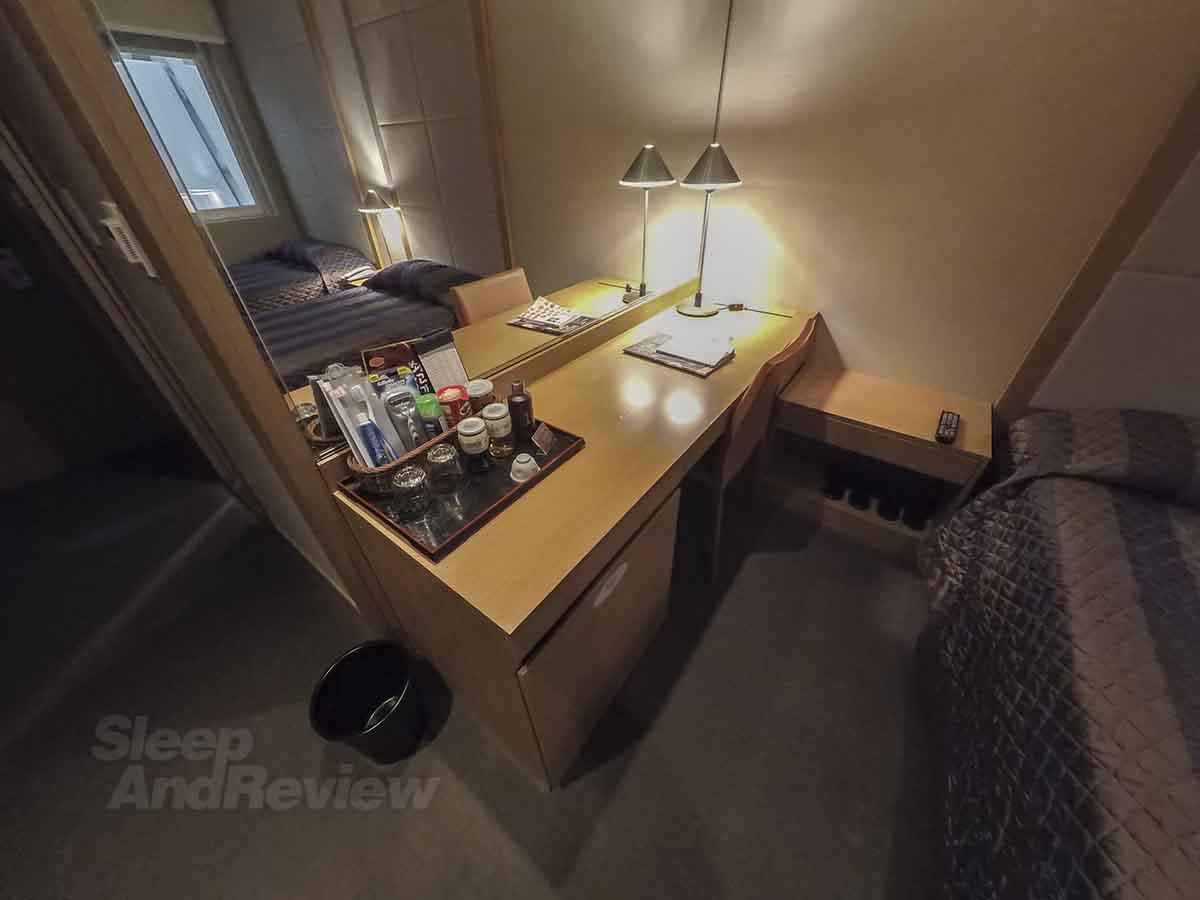 The bathroom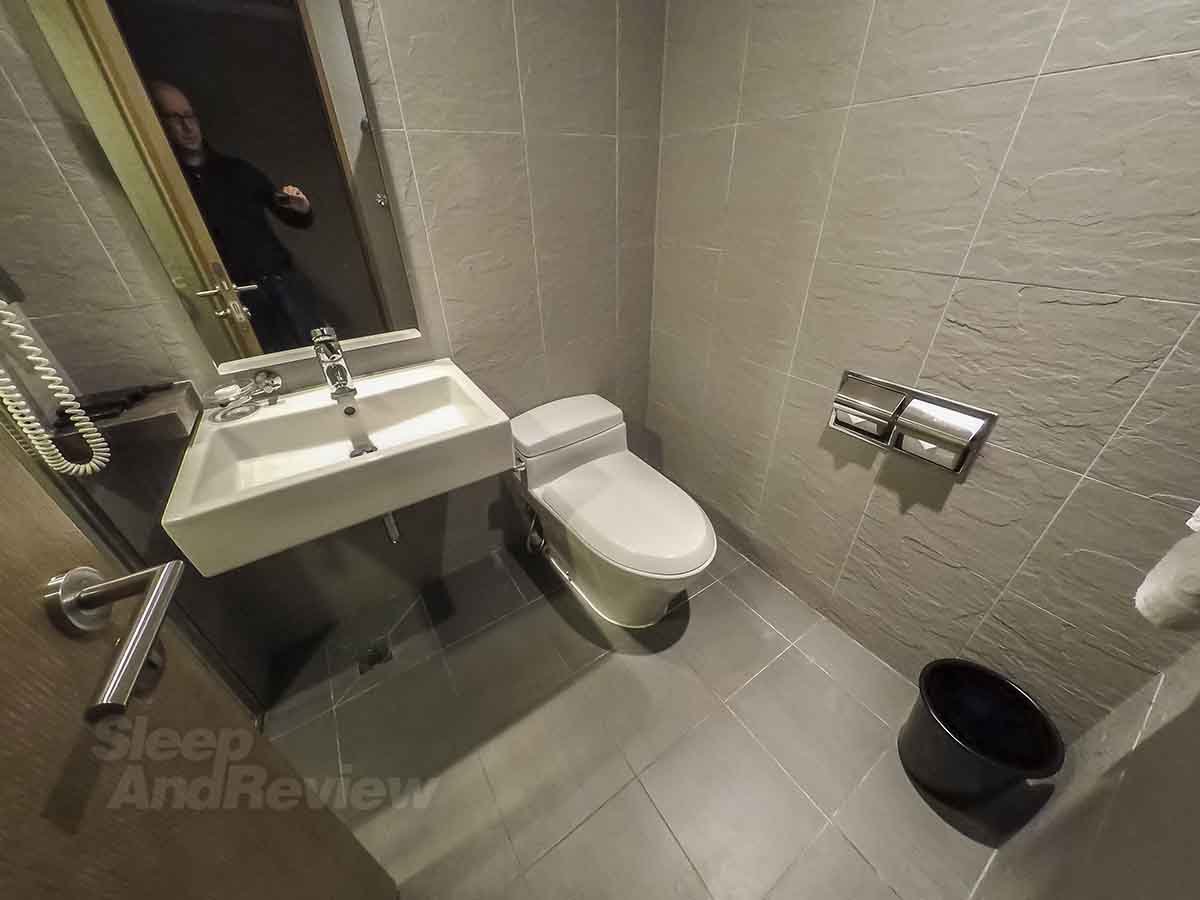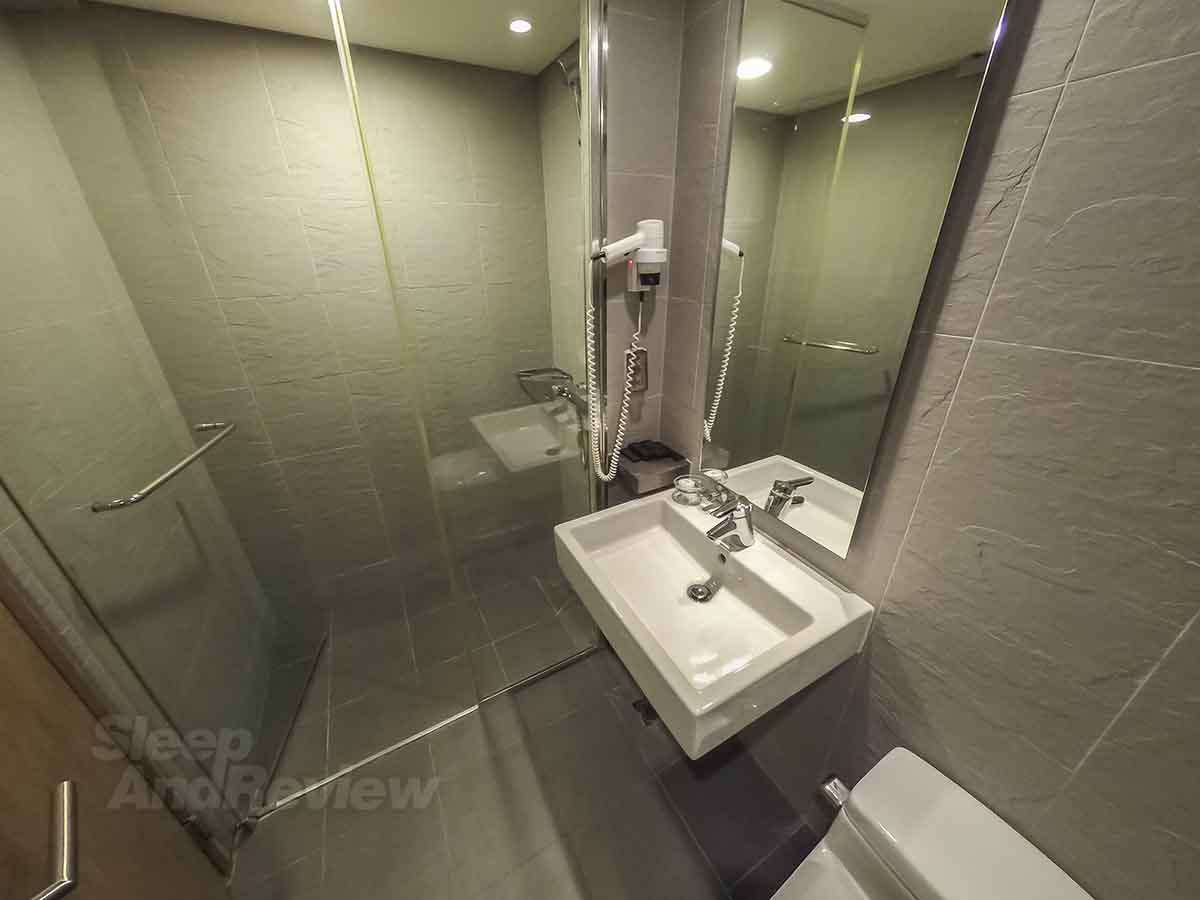 Final thoughts
As you can see, the overall experience was more akin to a college dormitory rather than a luxury hotel. And there isn't a thing wrong with that. All I was looking for was a place to shower and sleep, and I found this place to be perfect for that, and far more convenient than an offsite airport hotel (such as the Incheon Grand Hyatt).
Warning: it's noisy!
This is a transit hotel situated in the middle of a gigantic international airport, so you'll have to deal with the noise of other travelers coming and going at all hours of the night.
I didn't have earplugs with me on this trip, but they would have come in mighty handy during my stay here. I was woken up countless times all though the night by the sound of people dragging their luggage down the hallway, slamming doors, yelling for their kids to hurry up, etc. It's an active place.
Despite the noise and activity, I found the convince to outweigh any negative things by a pretty far margin. I would stay here again without even thinking twice about it – though I will be sure to have industrial-strength ear plugs in my bag.