What do you think of when you hear someone say "airport Hilton?" I would assume that most people think of a generic rectangular-shaped property that has about as much soul as a cinder block.
The good news is that they aren't all like that. My recent stay at the Austin Airport Hilton was definitely a neat (though still bland) experience.
A full review of my 1 night stay at the Hilton at the Austin Airport
Starting out with my first impressions is a great way to start a hotel review. You'll be happy to know that I was slapped in the face with a really good one as I was driving up to this property for the very first time.
Right away, even before seeing it up close, the Hilton at the Austin Airport (AUS)  immediately reminded me of the circular Apple headquarters in Cupertino, CA.
It turns out that this building used to be the headquarters for the 12th Air Force (complete with nicknames such as "The Donut," "The Little Pentagon," and "The Roundagon"). It wasn't build from the ground up to be a hotel.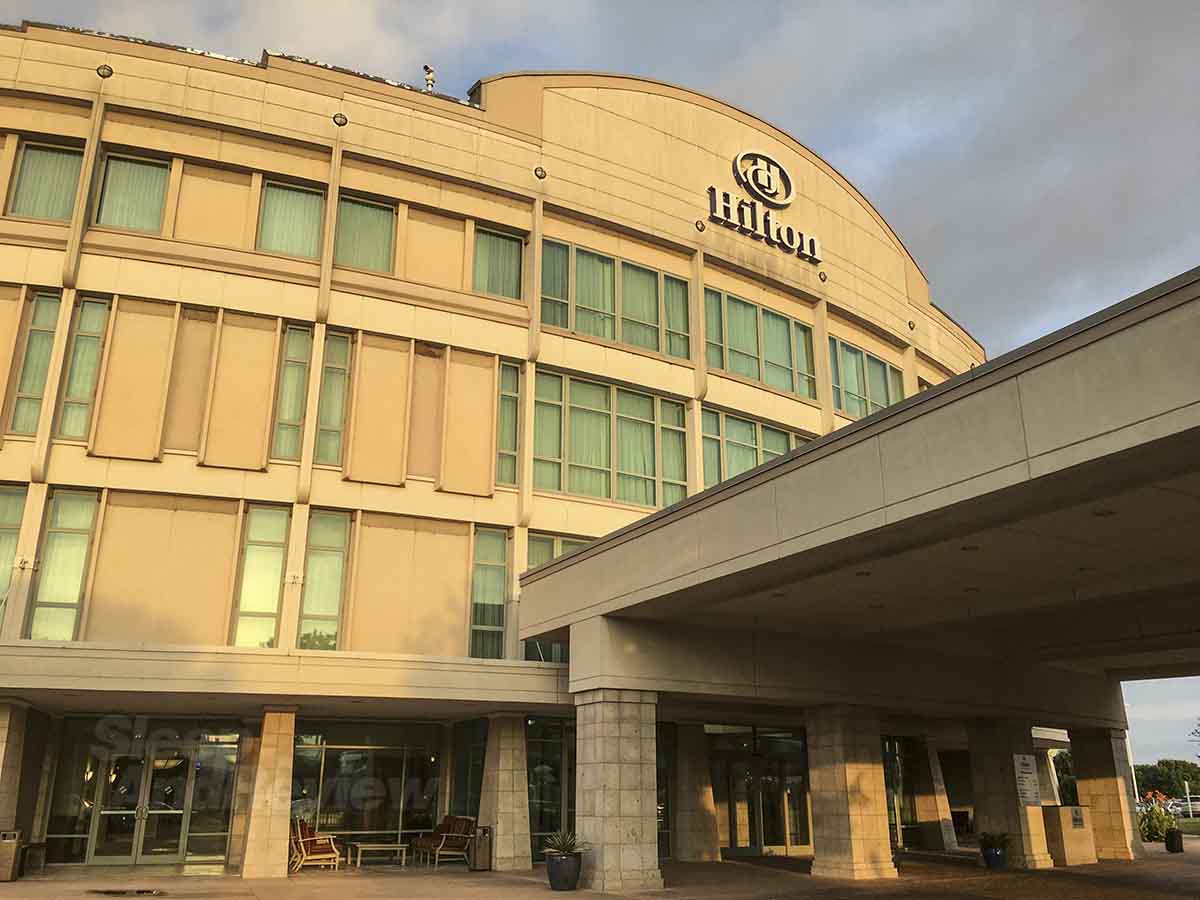 This Hilton was certainly the most unique looking airport hotel that I've ever seen (at least on the outside). Standing alone out there in a large green field, big and bold, with what looked like really easy access to the airport – it has a presence!
I mean, if you are a traveler who just arrived at AUS and you were in need of a room for the night very close to the airport, how could you not choose this hotel based on looks alone?
Checking in
Unfortunately, the interior of this magnificent building didn't quite match the exterior. Sure, it looked like a giant spaceship from the inside, but the decor was cookie-cutter "airport Hilton" and to be honest it was so generic that it could've been a Marriott or a Courtyard Inn for all I knew.
All of these low to mid-tier chain hotels look the same anyway, and it's kind of a bummer that they didn't take advantage of the unique floor plan to make it something really special inside.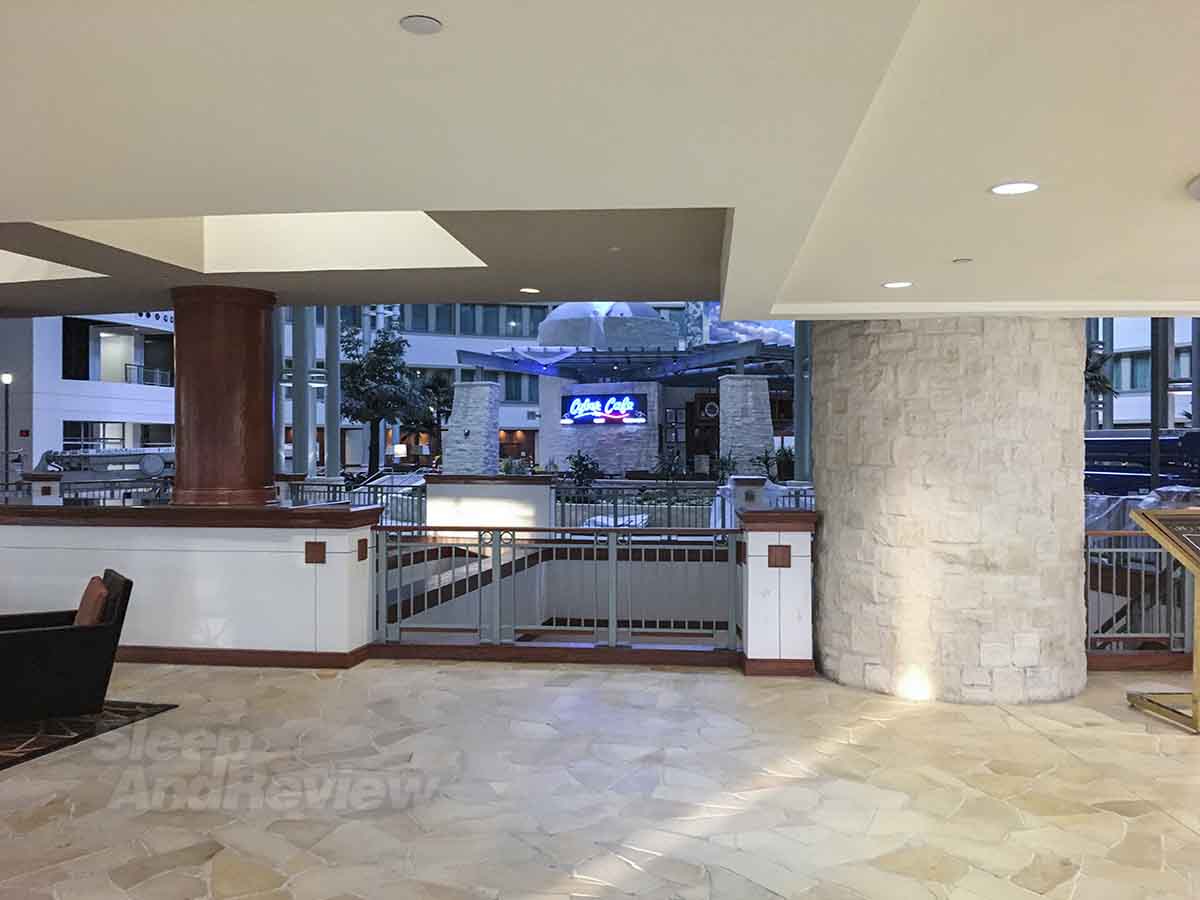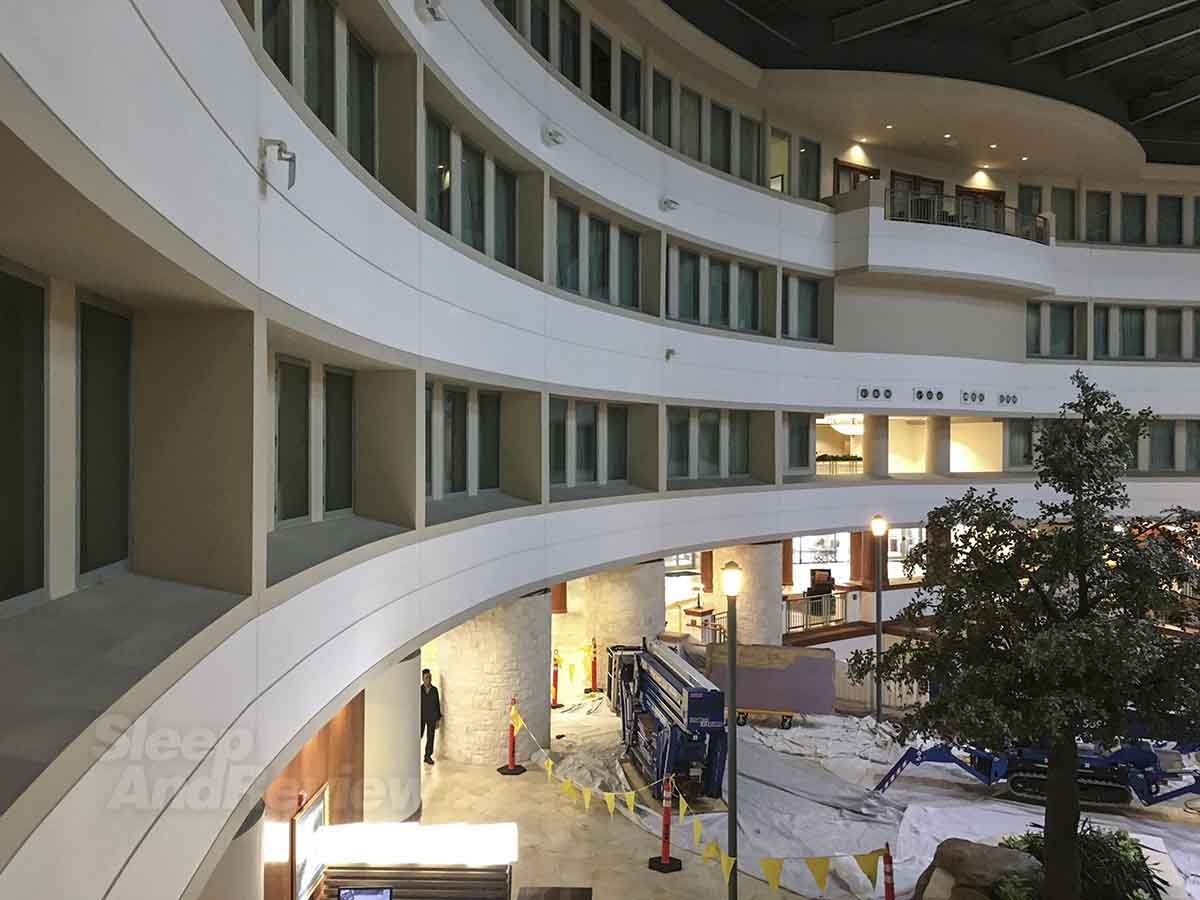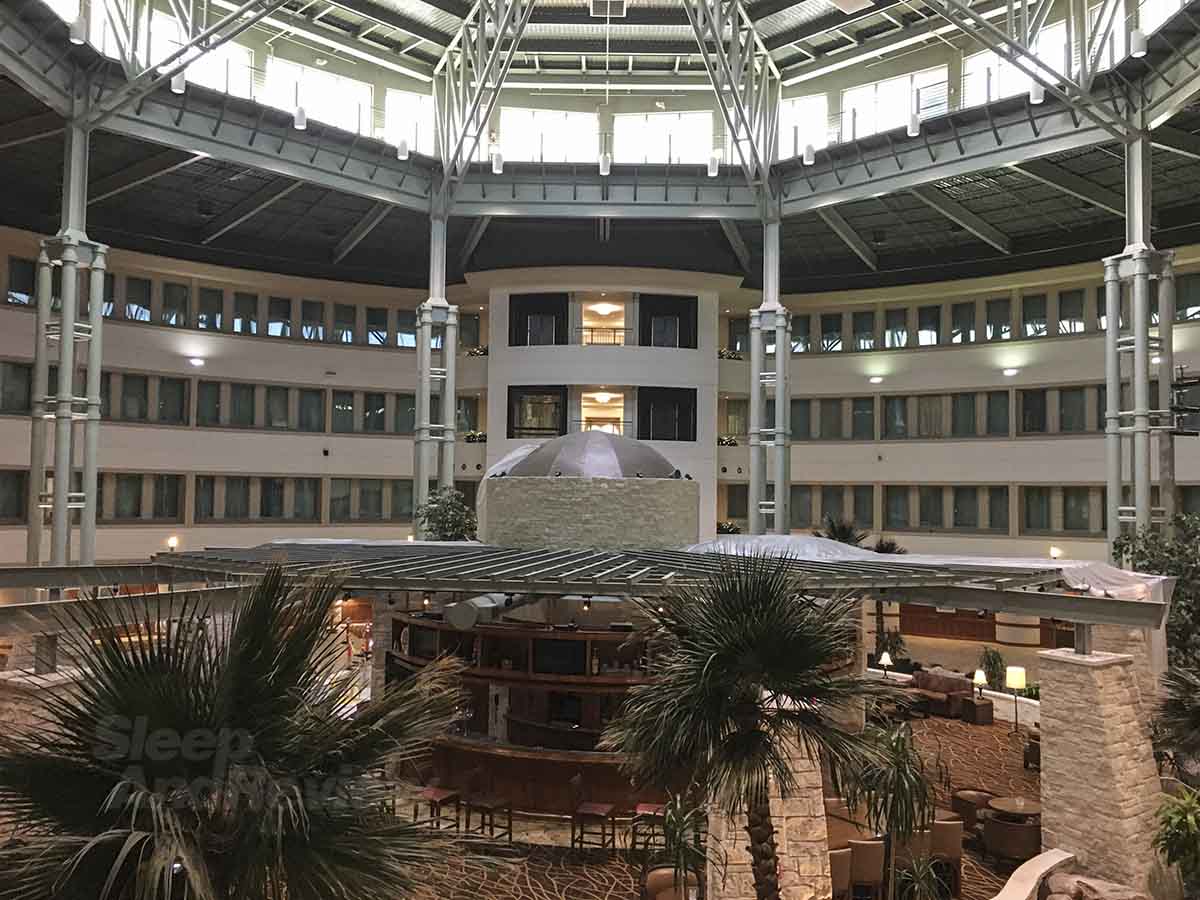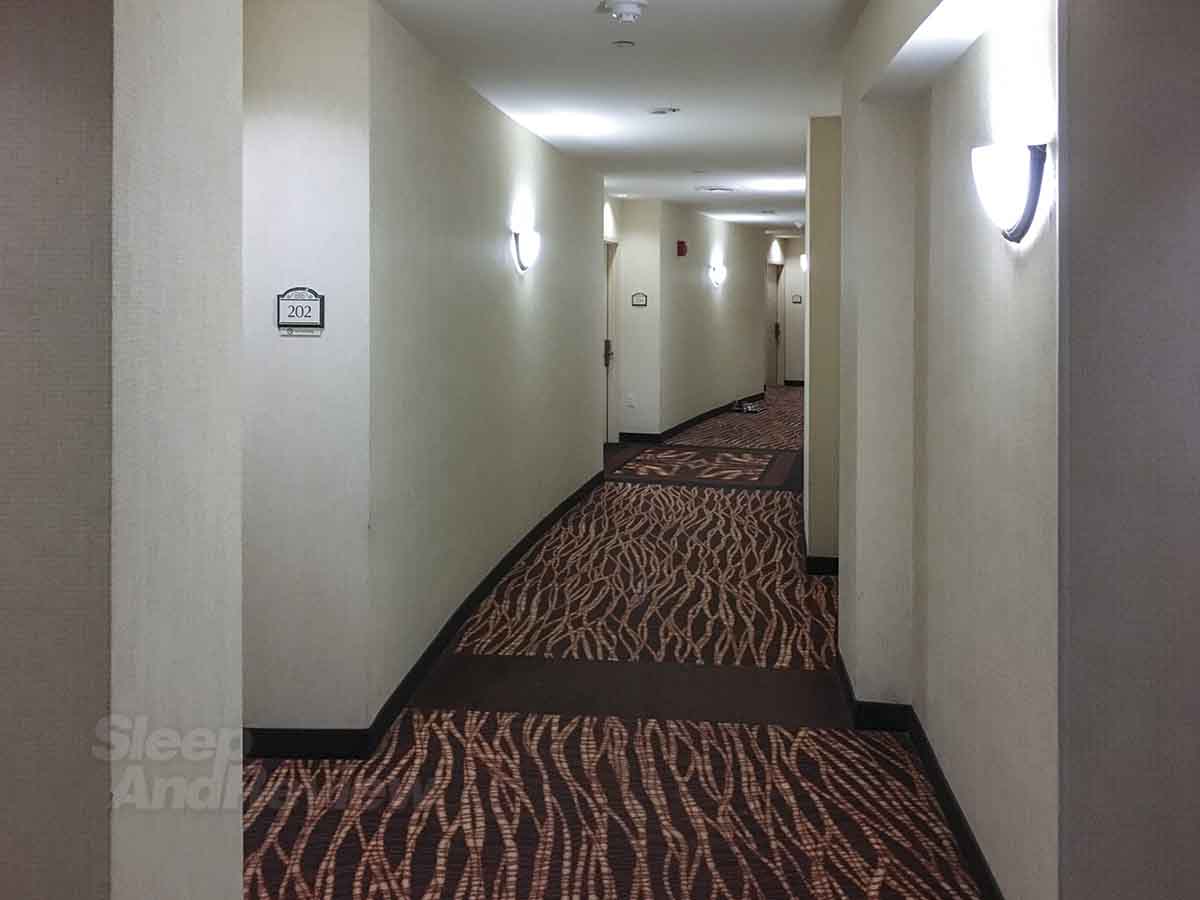 The room
Imagine my disappointment when I walked into the room and found something even more bland than the room that I had at the Knoxville Airport Hilton. This is a circular building for crying out loud!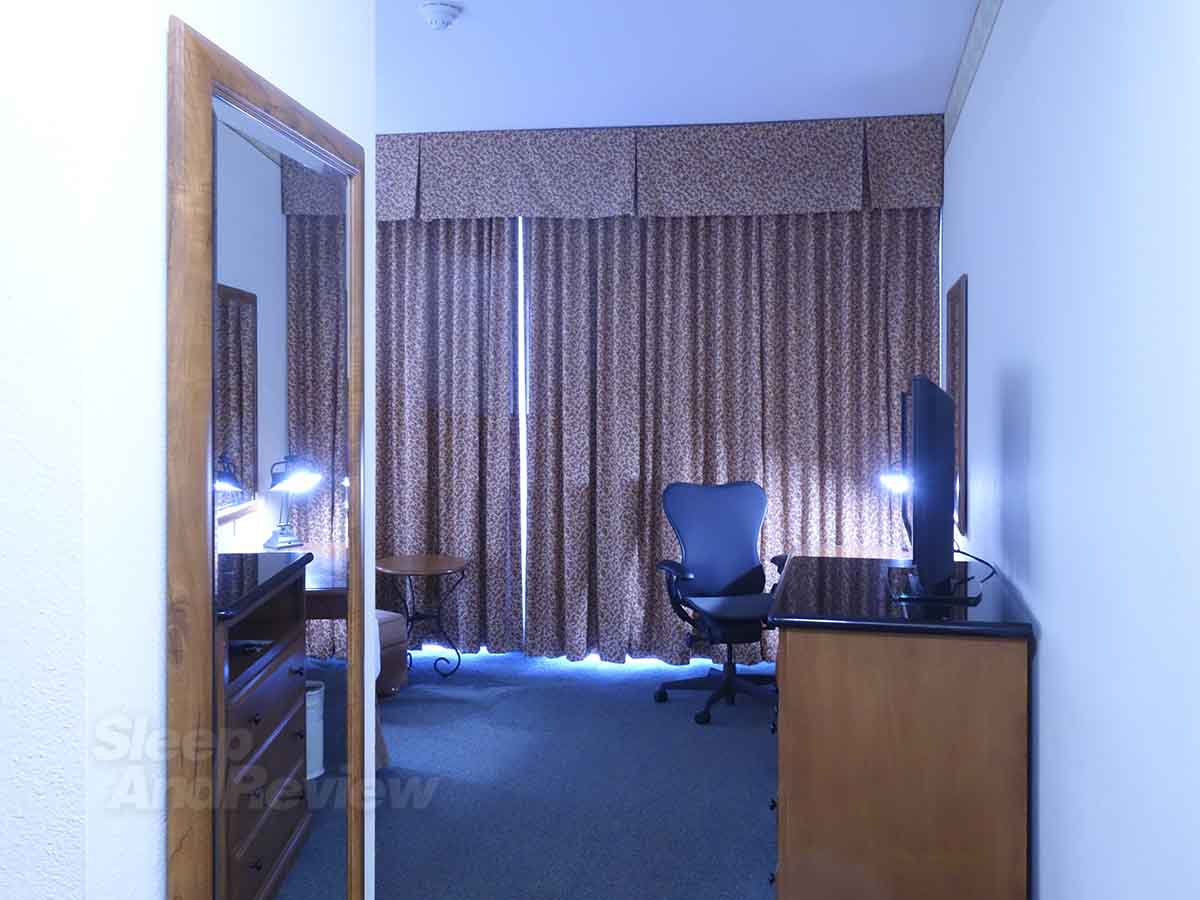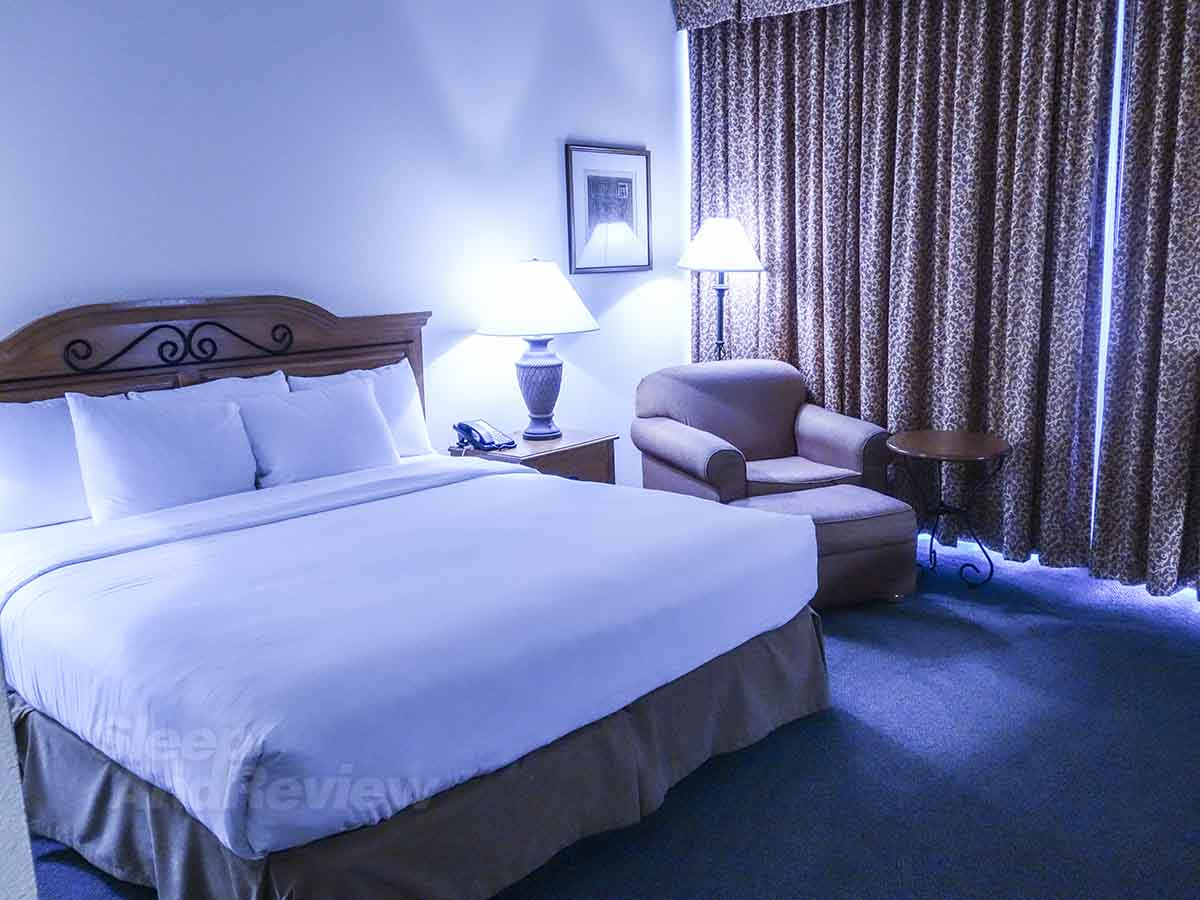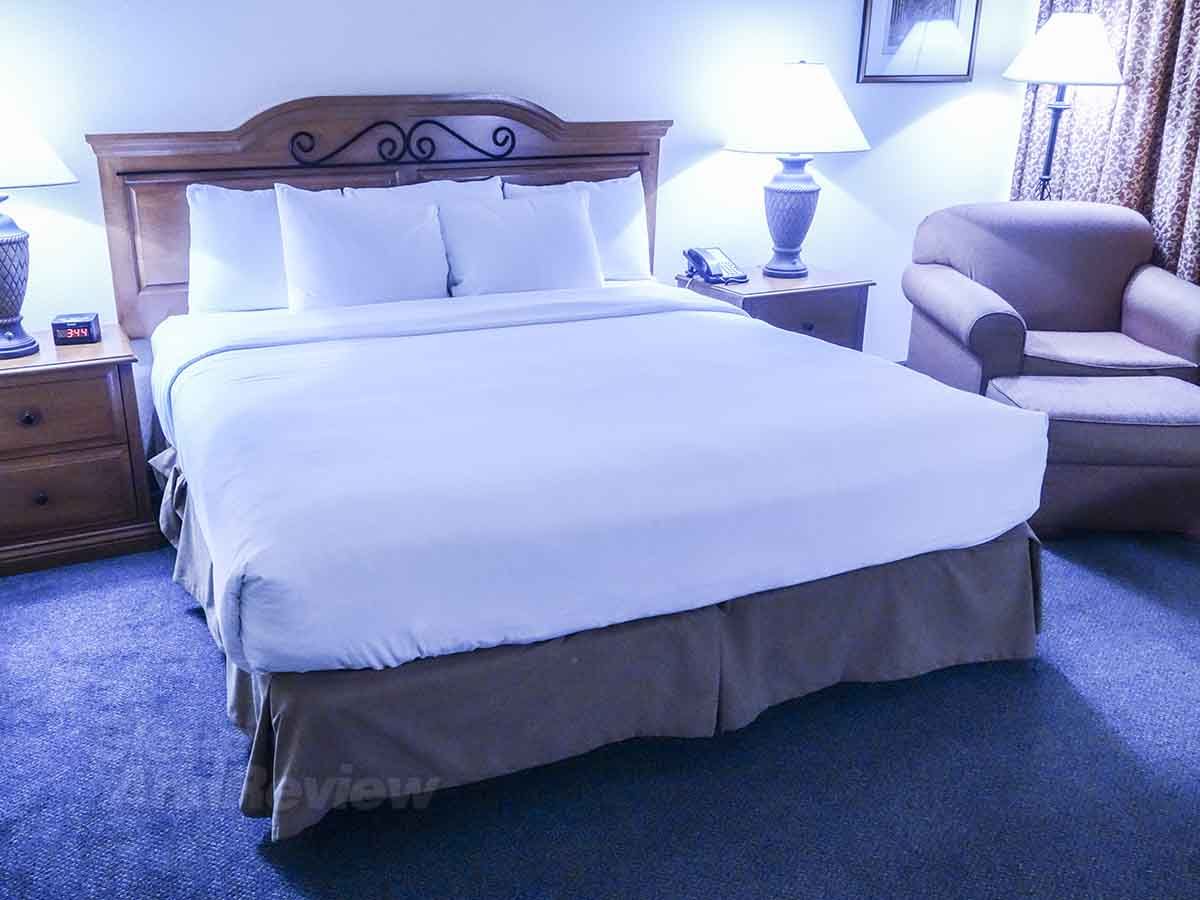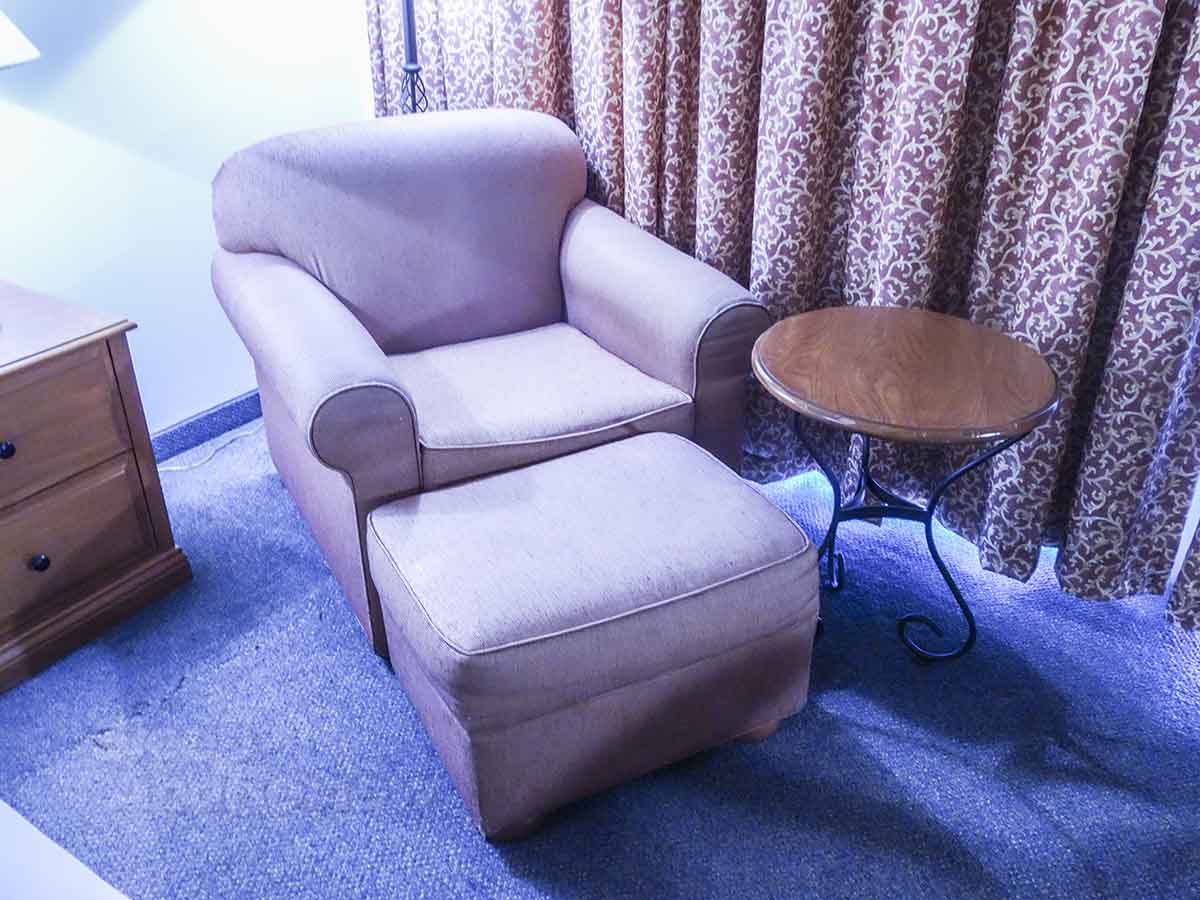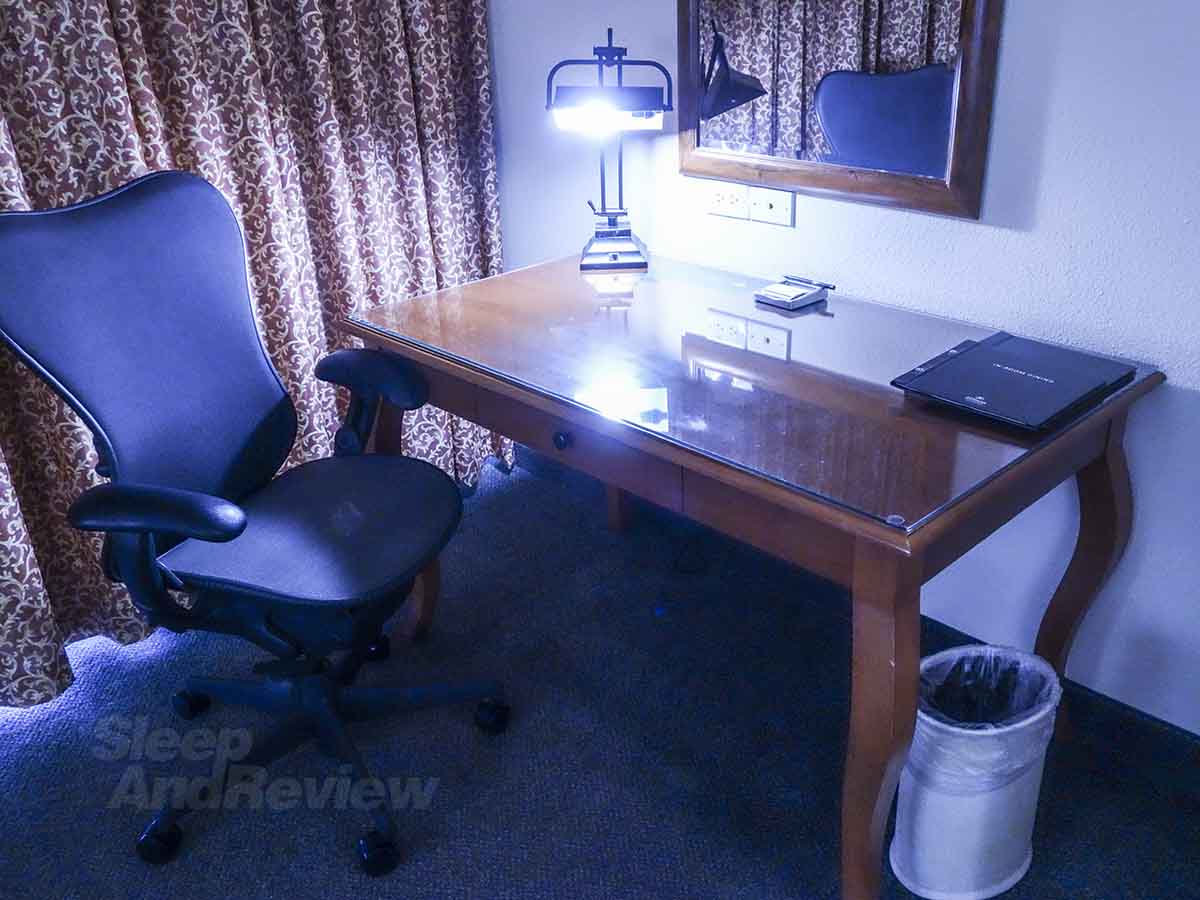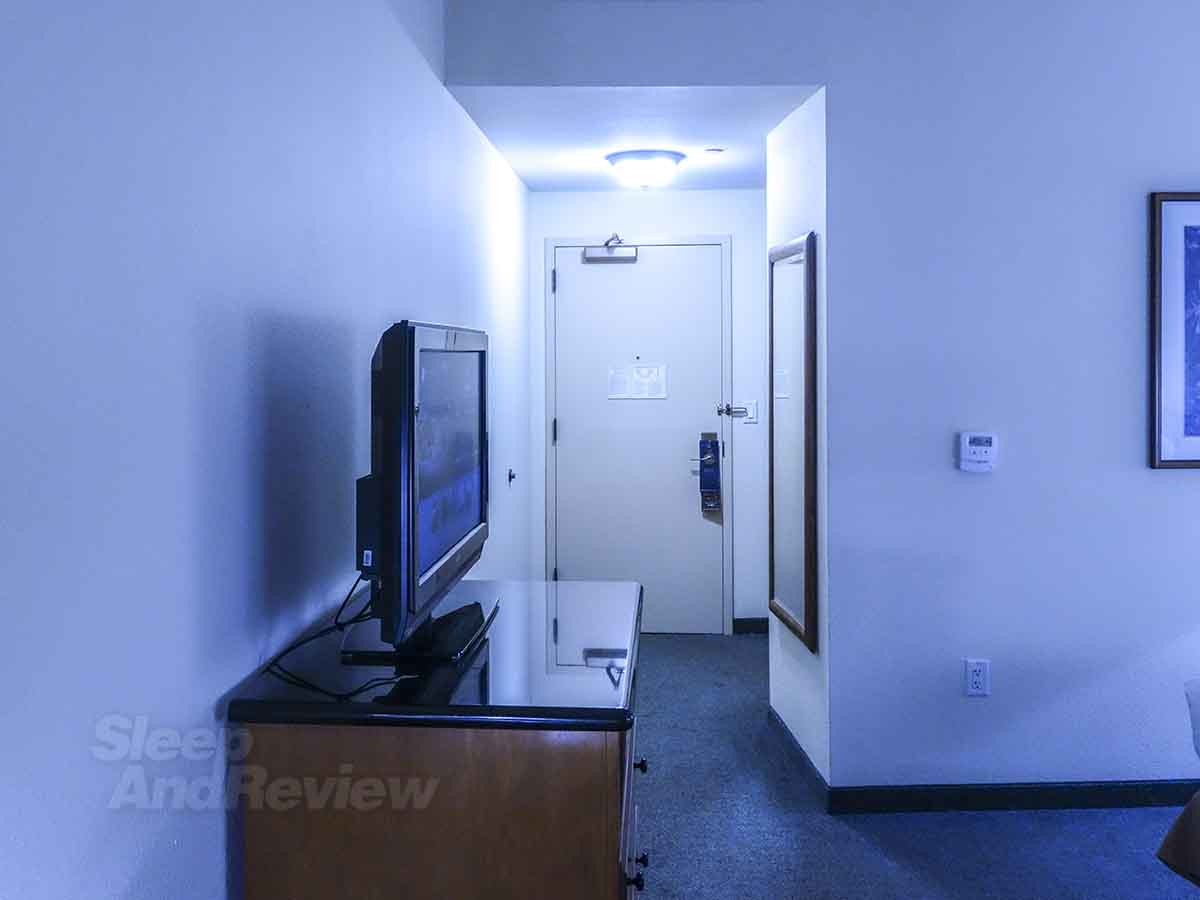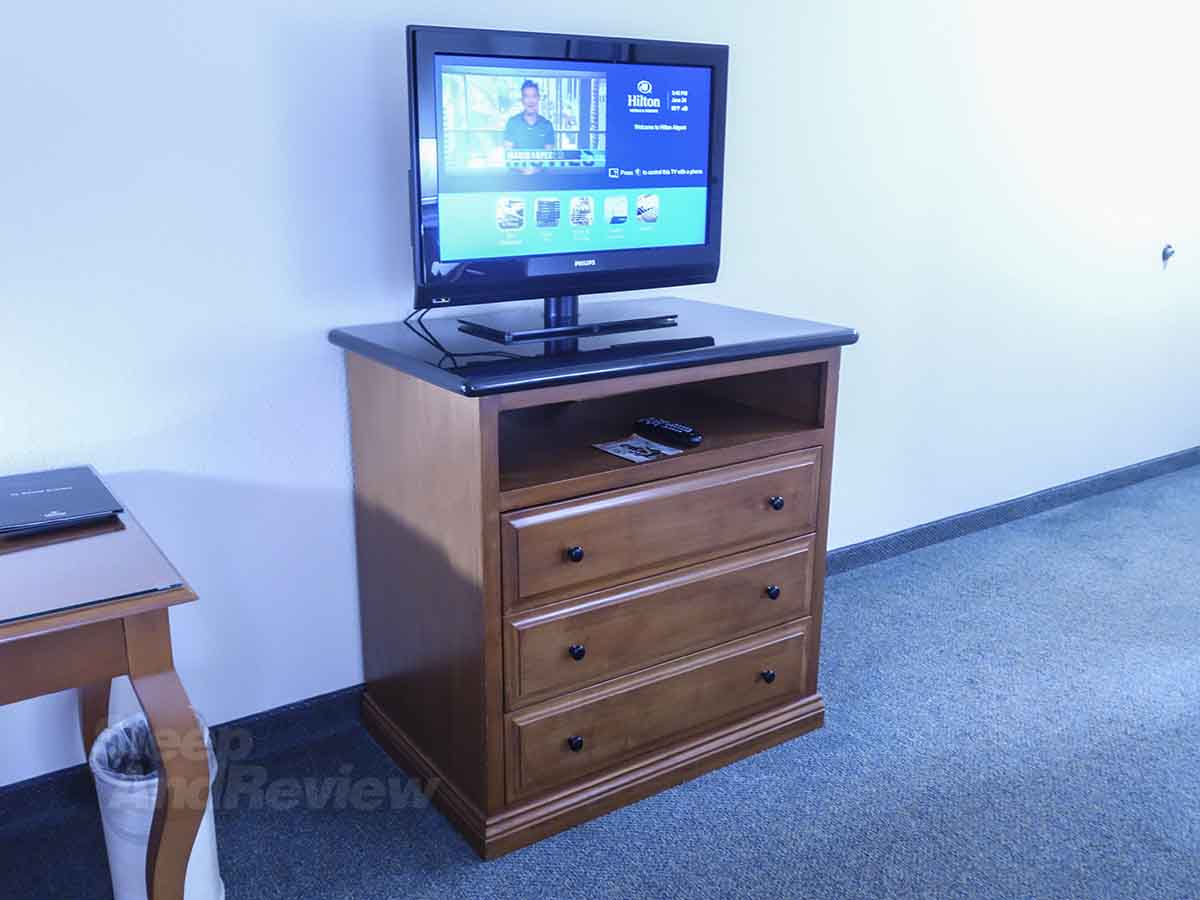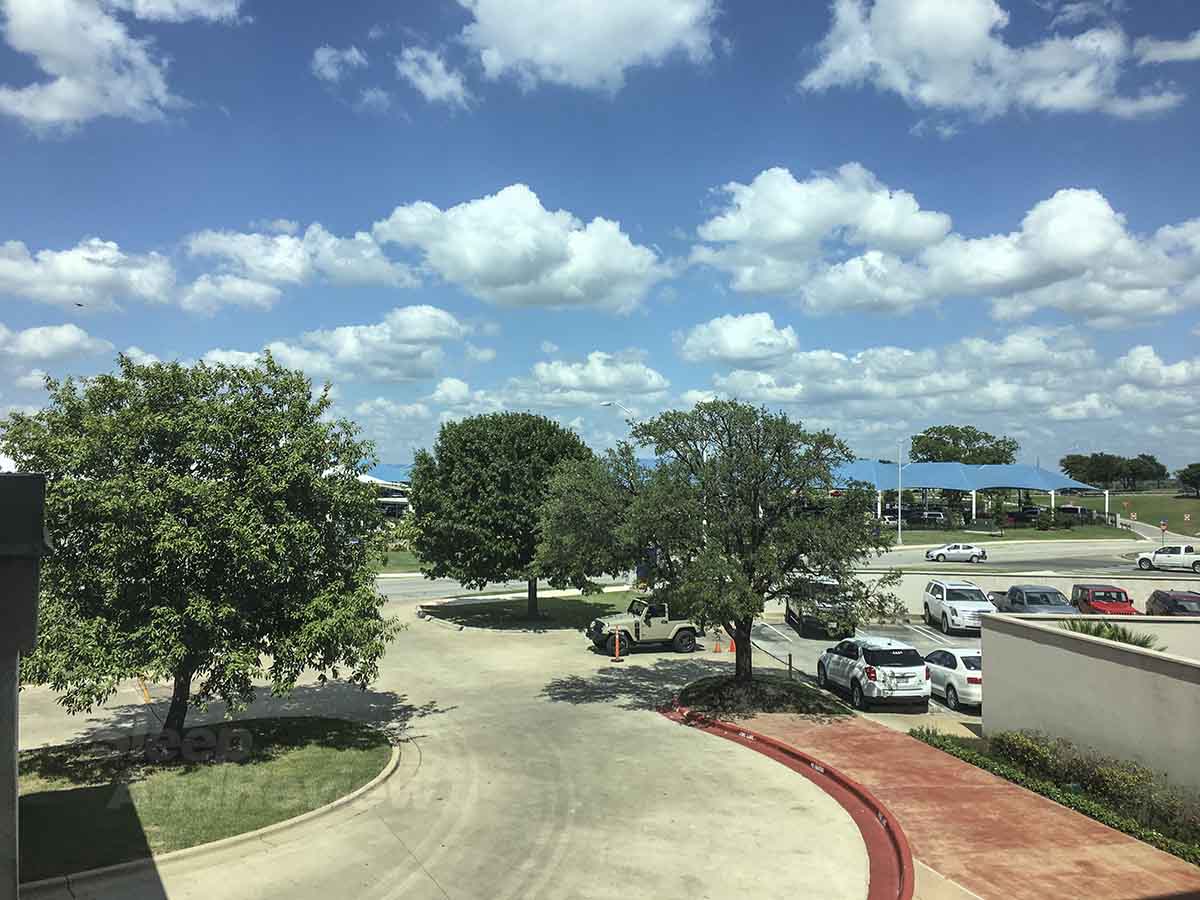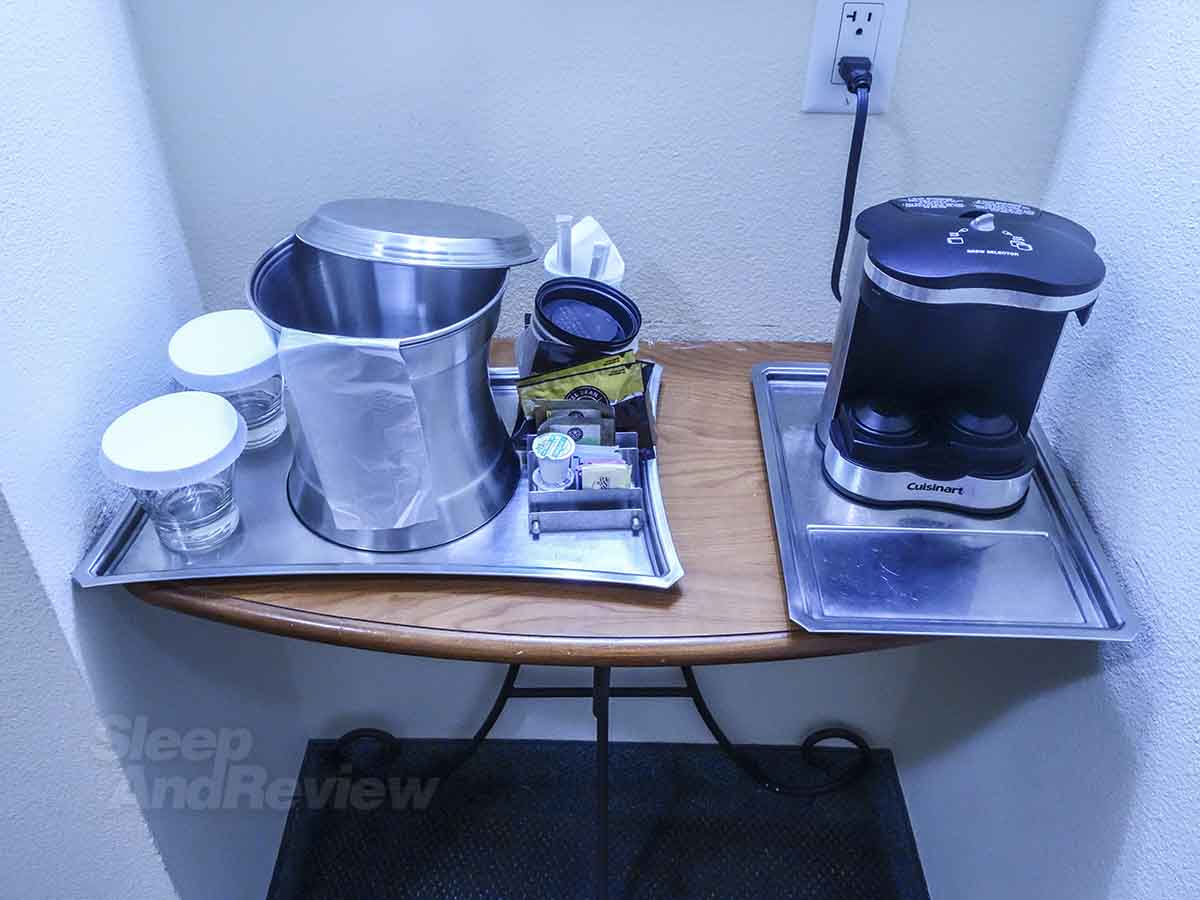 The bathroom
What can I say about the bathroom? Yes, it's very similar to the bathroom you saw in my Hilton Logan Airport review. That isn't very much of a compliment though.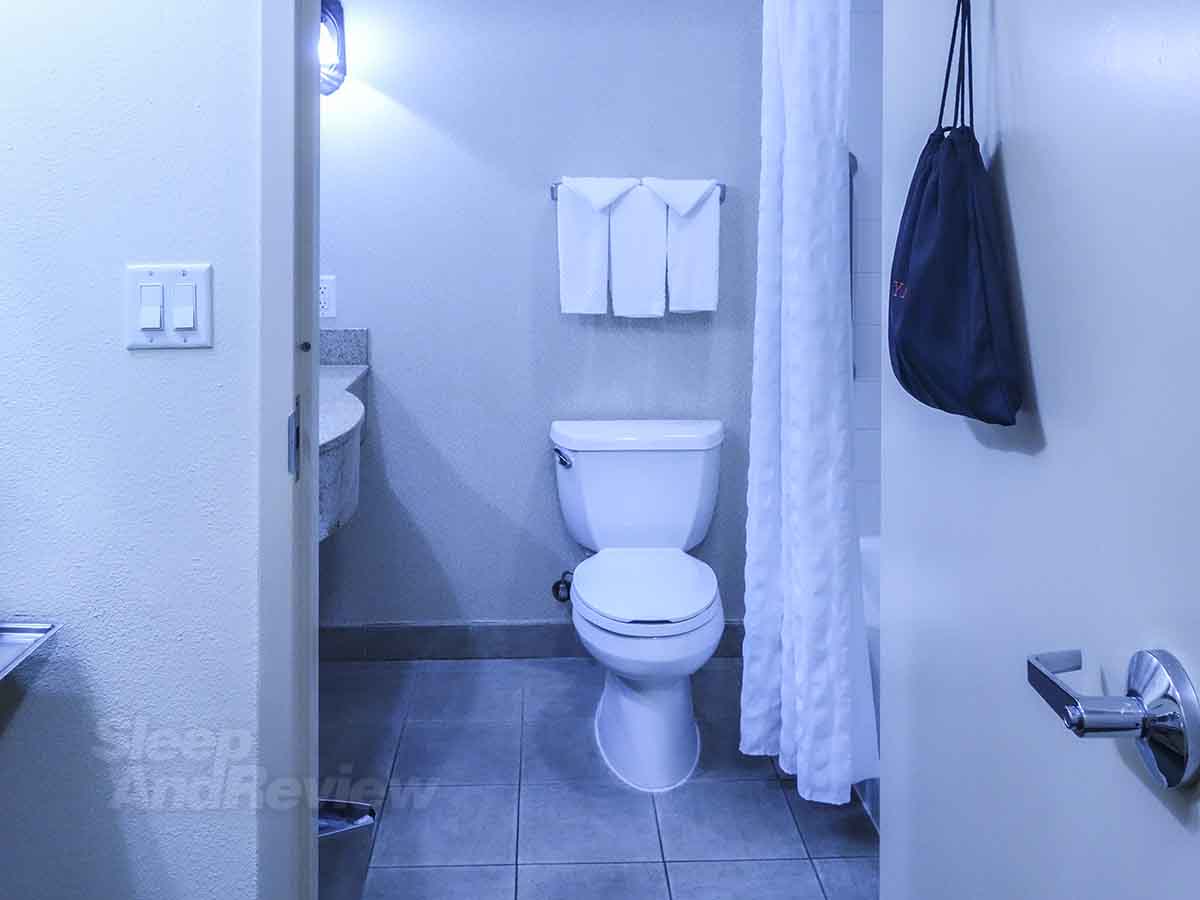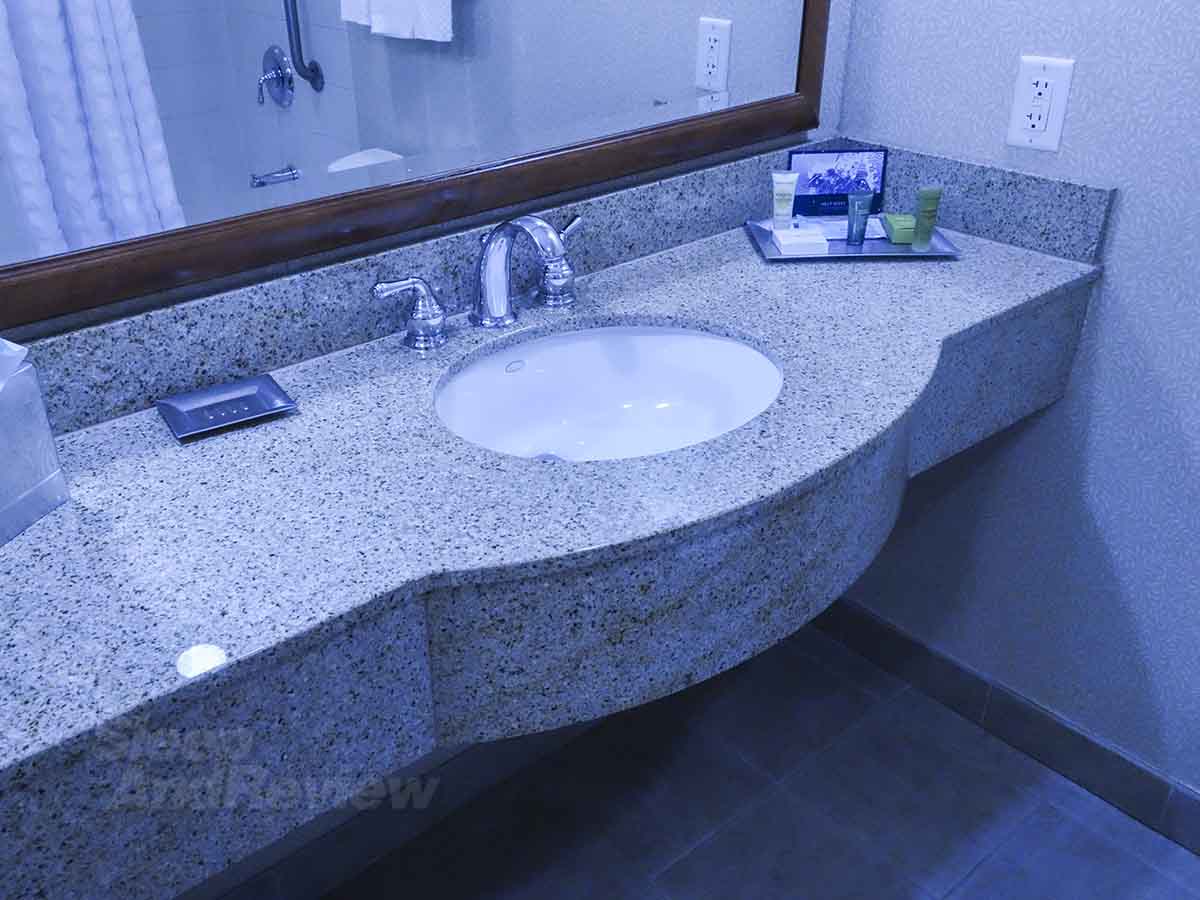 Final thoughts
IMHO, the Hilton here at the Austin Bergstrom Airport is a pretty good value if you can nab a room at a decent price. It's far from being luxurious (or even unique for that matter), but it's proximity to the airport makes it a very compelling option if that is your primary goal.
I wouldn't necessarily consider it to be walking distance to the main terminal (especially in that crazy Texas heat). I suppose if you do the walk very late at night or very early in the morning, it shouldn't be that bad and you probably won't die.
My advice is to take the shuttle bus – it only takes 10 minutes, and your chances of ending up dead are far less.