The only reason this review of the Waterfront Marriott at the San Francisco Airport exists is because I wanted to save a few bucks (and a lot of time) by staying close to the airport. It was ok – but I'll probably choose another hotel next time.
The full review of my 1 night stay at the San Francisco Airport Marriott Waterfront
Of all the hotels adjacent to SFO, the Airport Marriott / Waterfront looked the most interesting to me as I was browsing the list of options online. I mean, how bad could a hotel that sits right on the shores of the bay really be?
First impressions
Unfortunately, first impressions were not all that good. Maybe because the weather was dull and gray and I was dead tired from traveling all day, but I guess I had envisioned this place to be a bit more upscale than what I was seeing from the outside.
I know, Marriott hotels aren't known for being plush and luxurious, but being right on the waterfront made me think that it was going to be something special. My bad.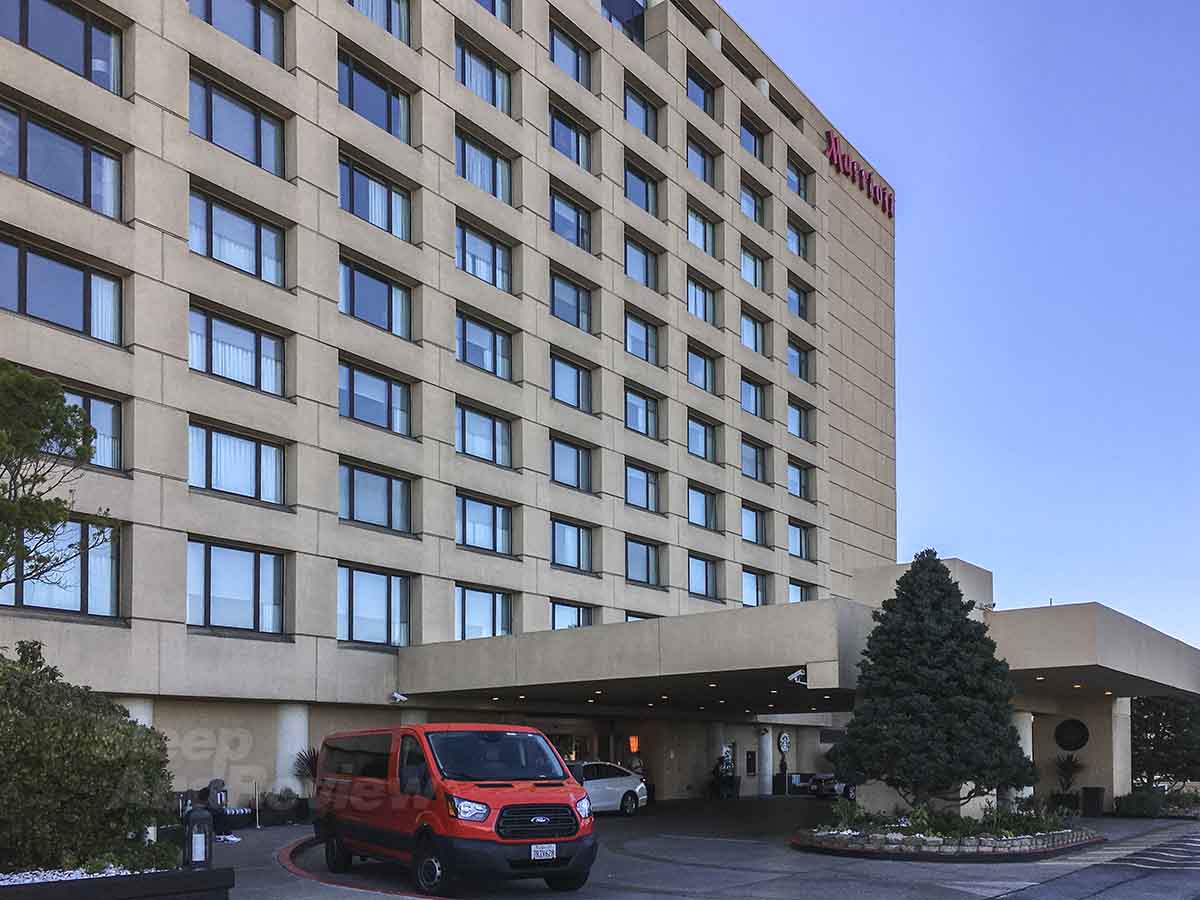 The lobby
Walking into the lobby for the first time was an experience I'll never forget. It was busy. I mean, like wall to wall "excuse me I can't get by" (people-*******-everywhere) kind of busy.
The lobby was full of people attending some sort of formal event, and then once I got past that I saw that the lounge took up most of the floorpan with the check in desks pushed way over to the right. The lounge was packed, and the line for checking in was long, but thankfully I didn't have to wait for a significant amount of time.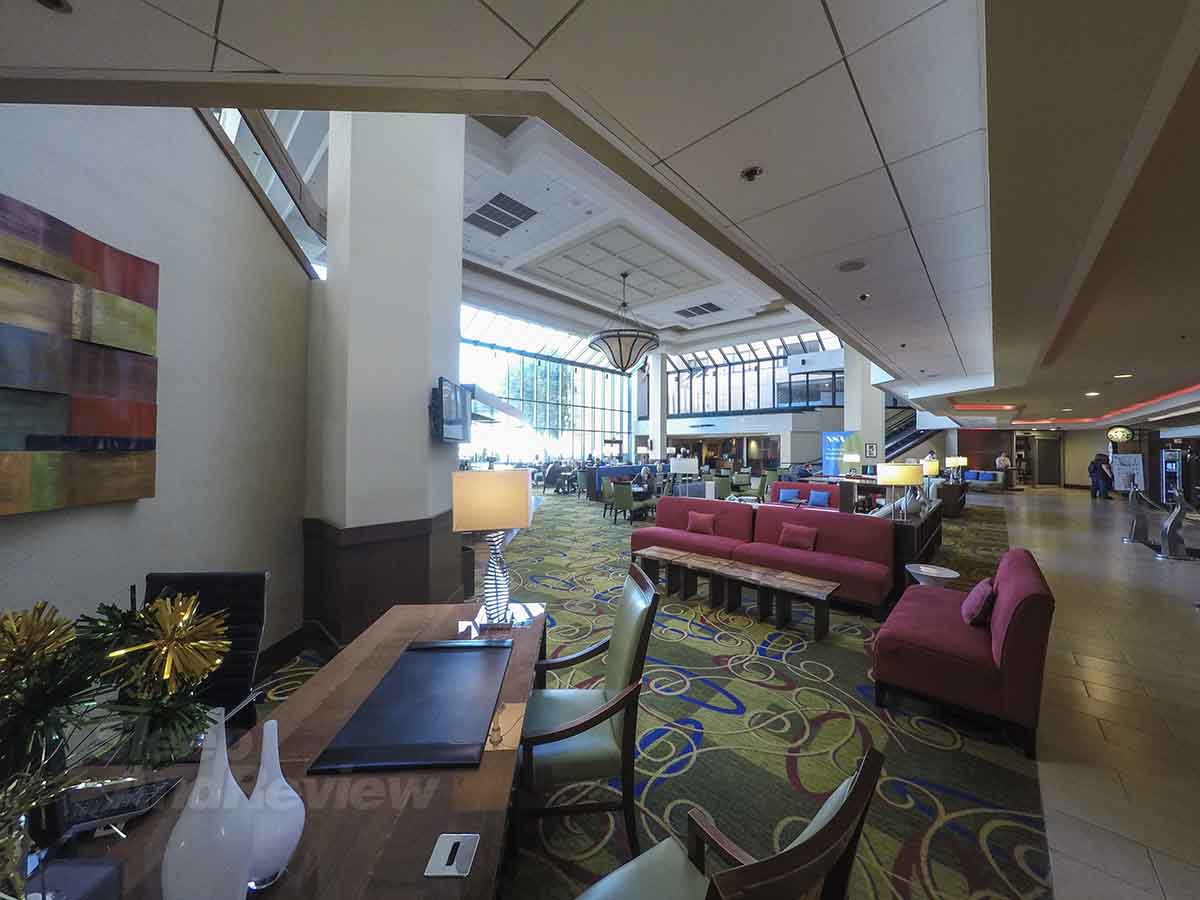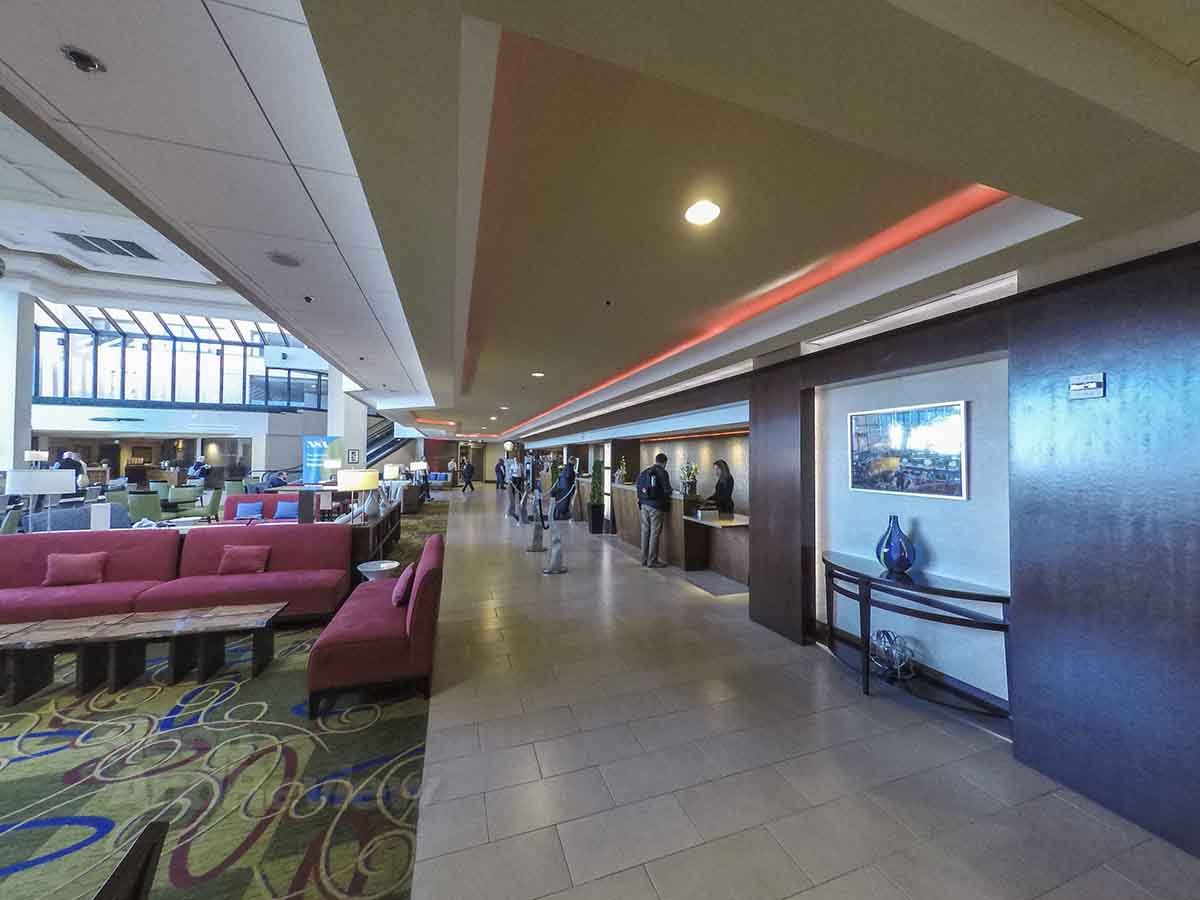 The desk agent checked me in super-fast and sent me on my way before I could even ask about the WiFi, but I did feel thankful that she was so quick about it. This was not a calm welcome to this hotel, and I was very much looking forward to the quiet sanctuary of my room.
Getting to my room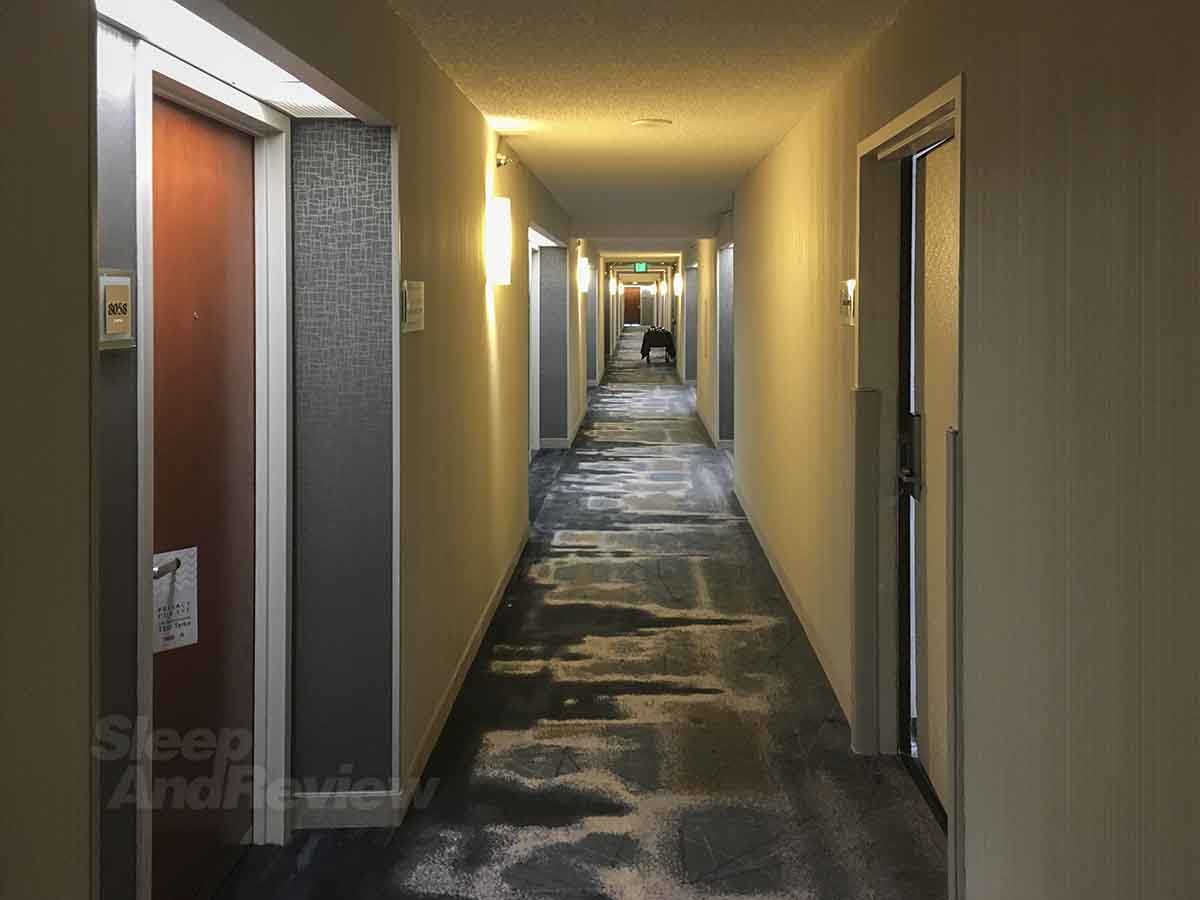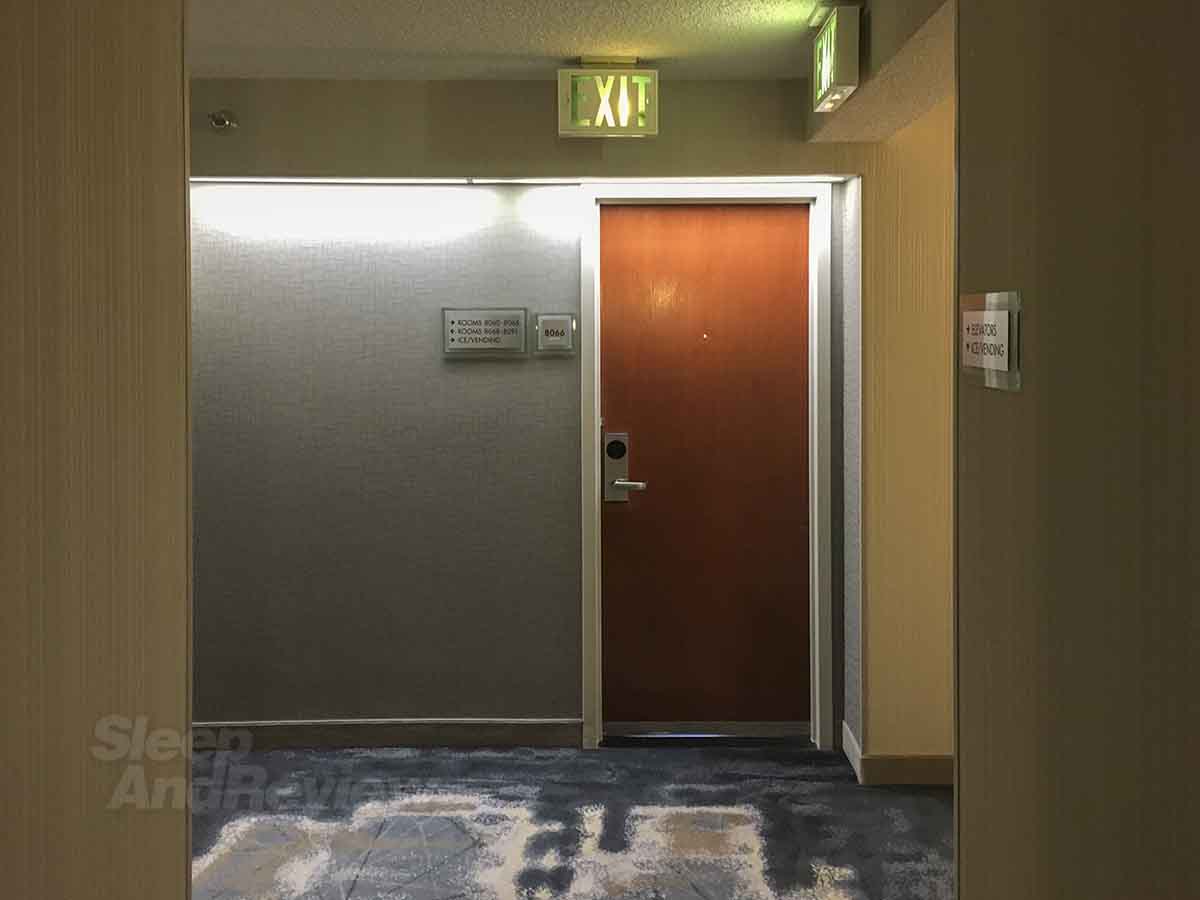 The room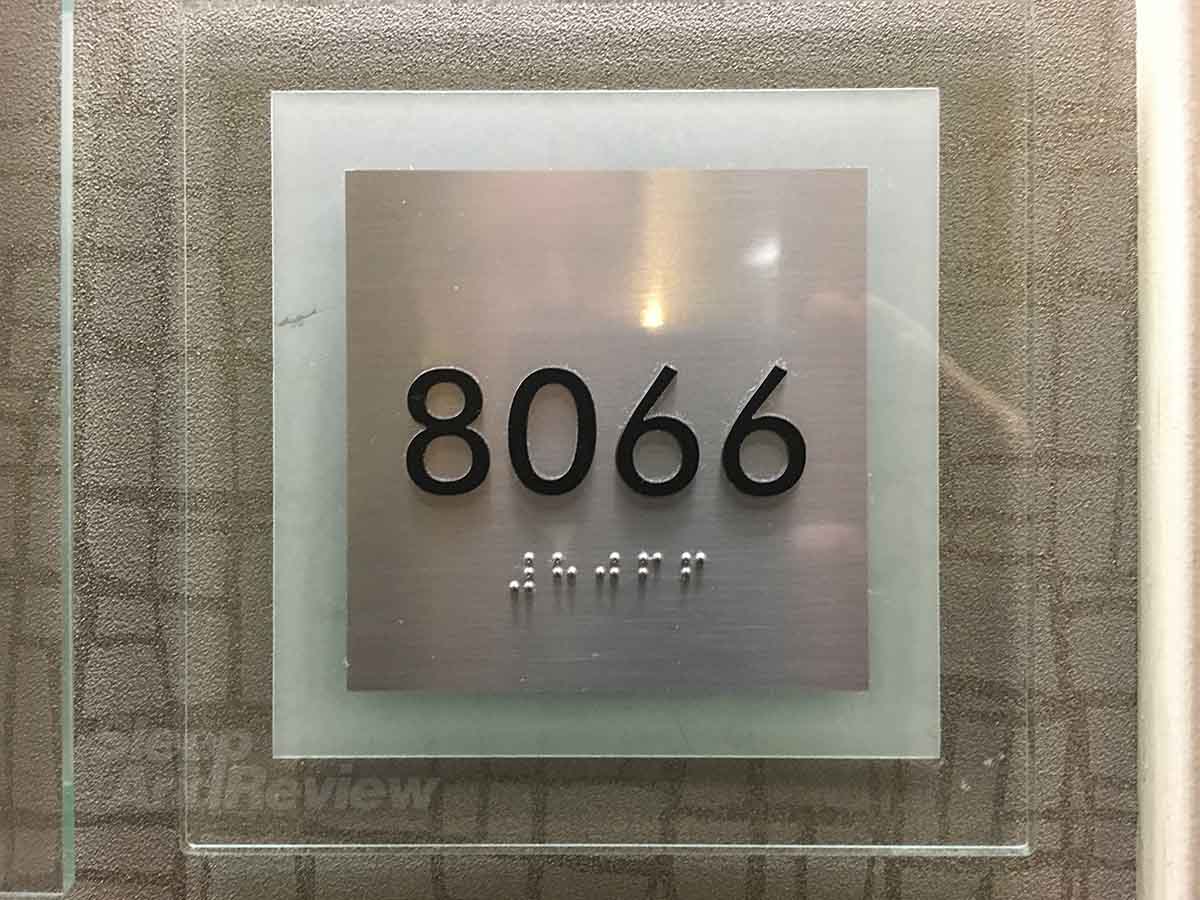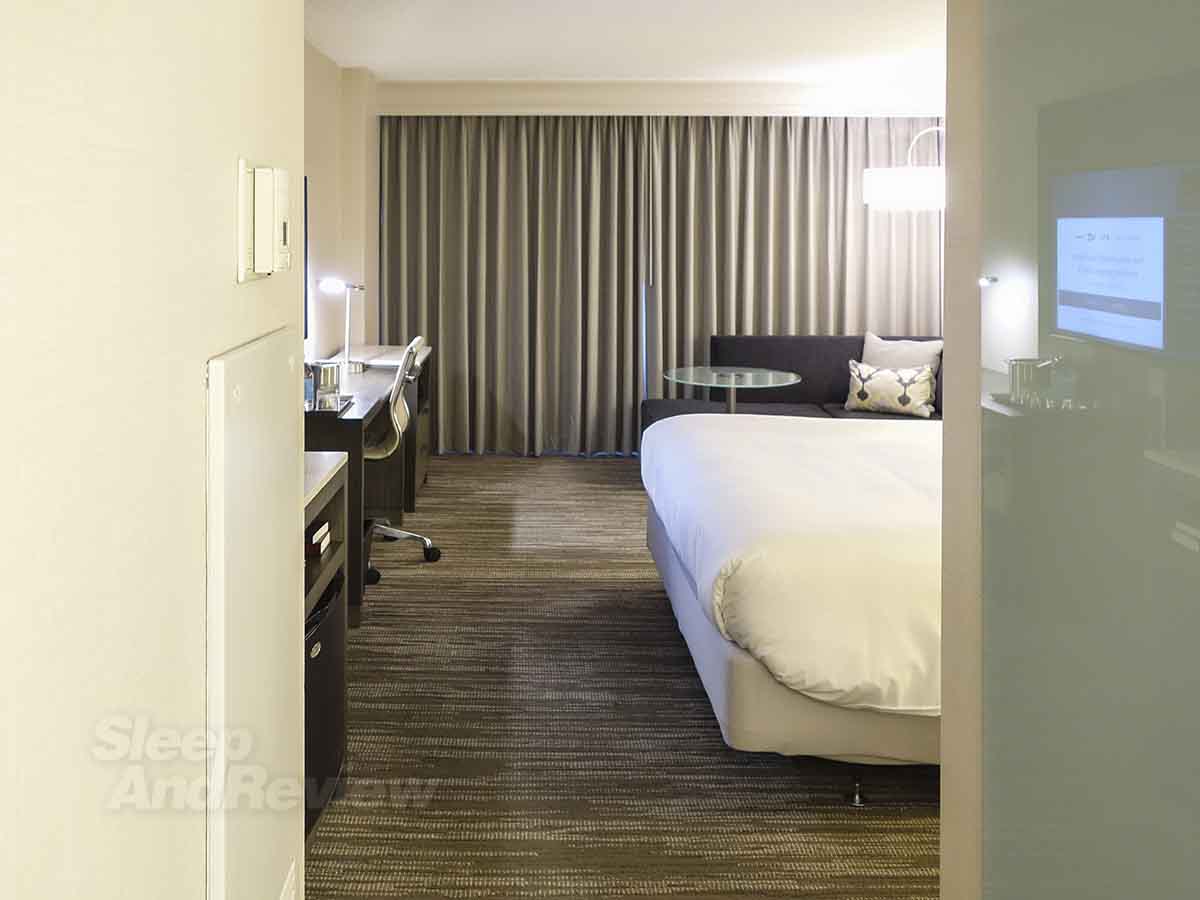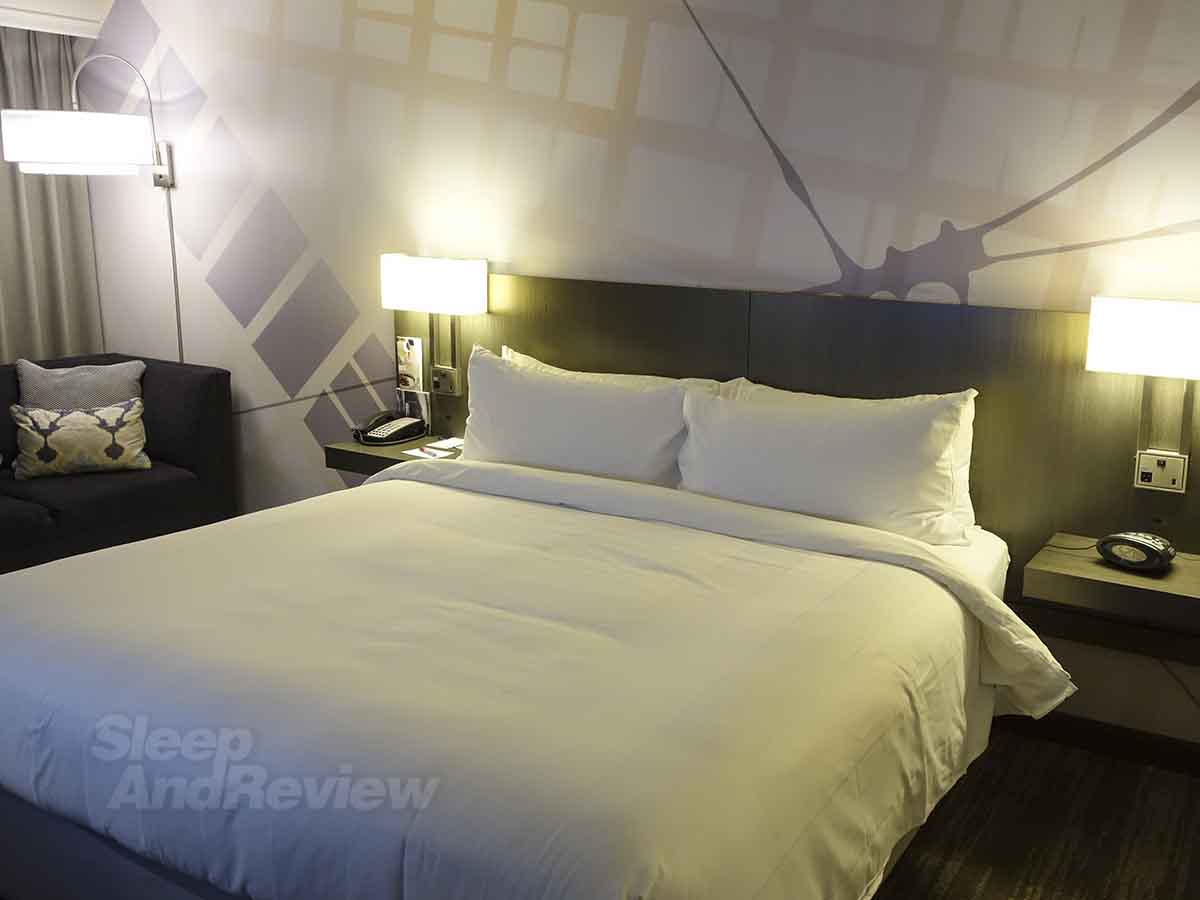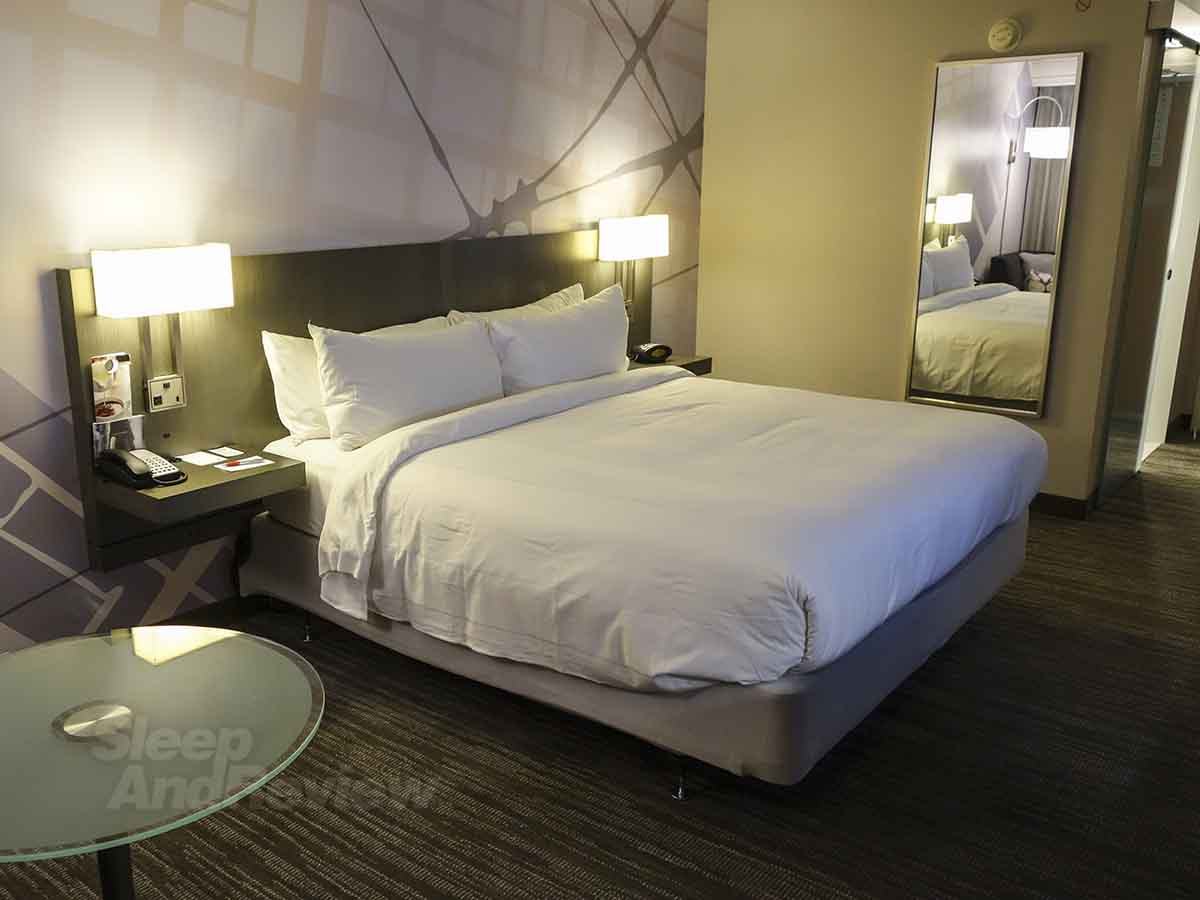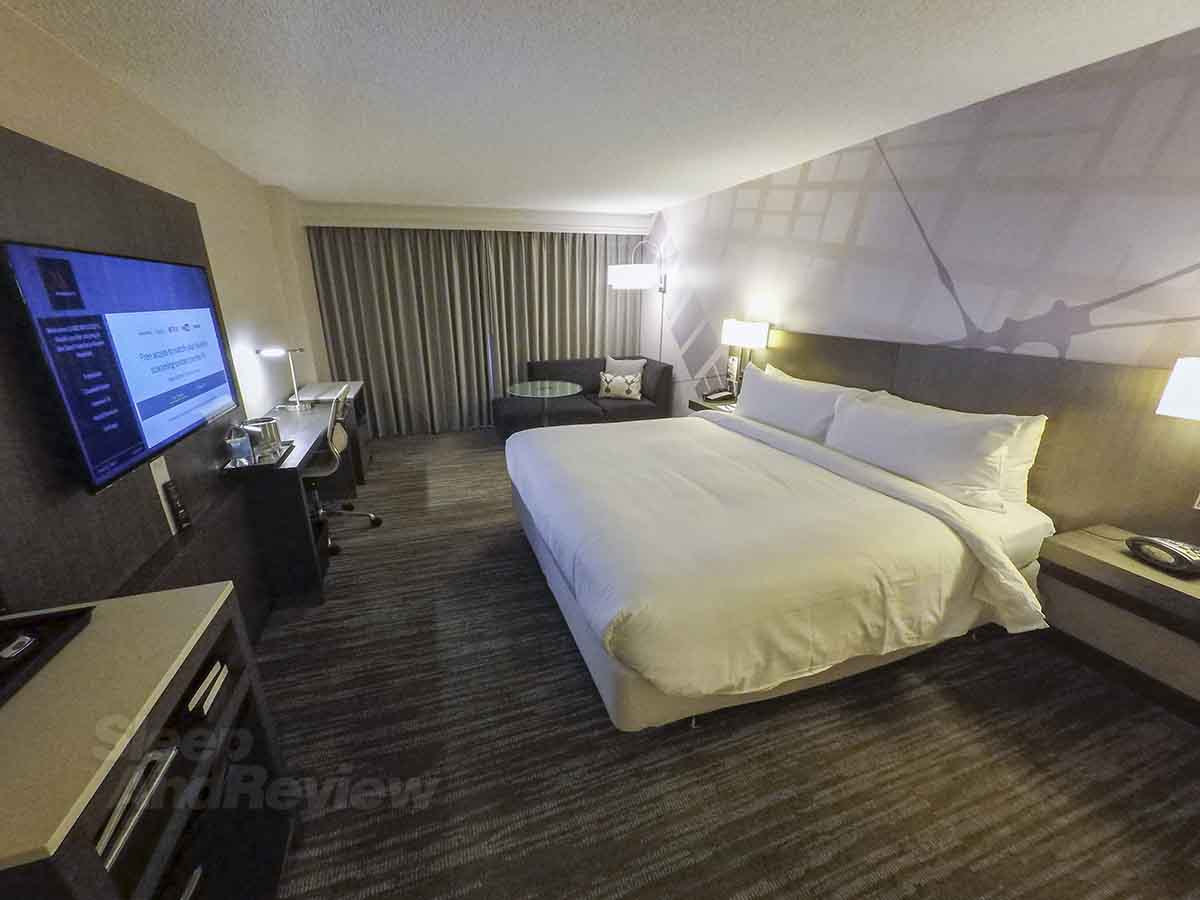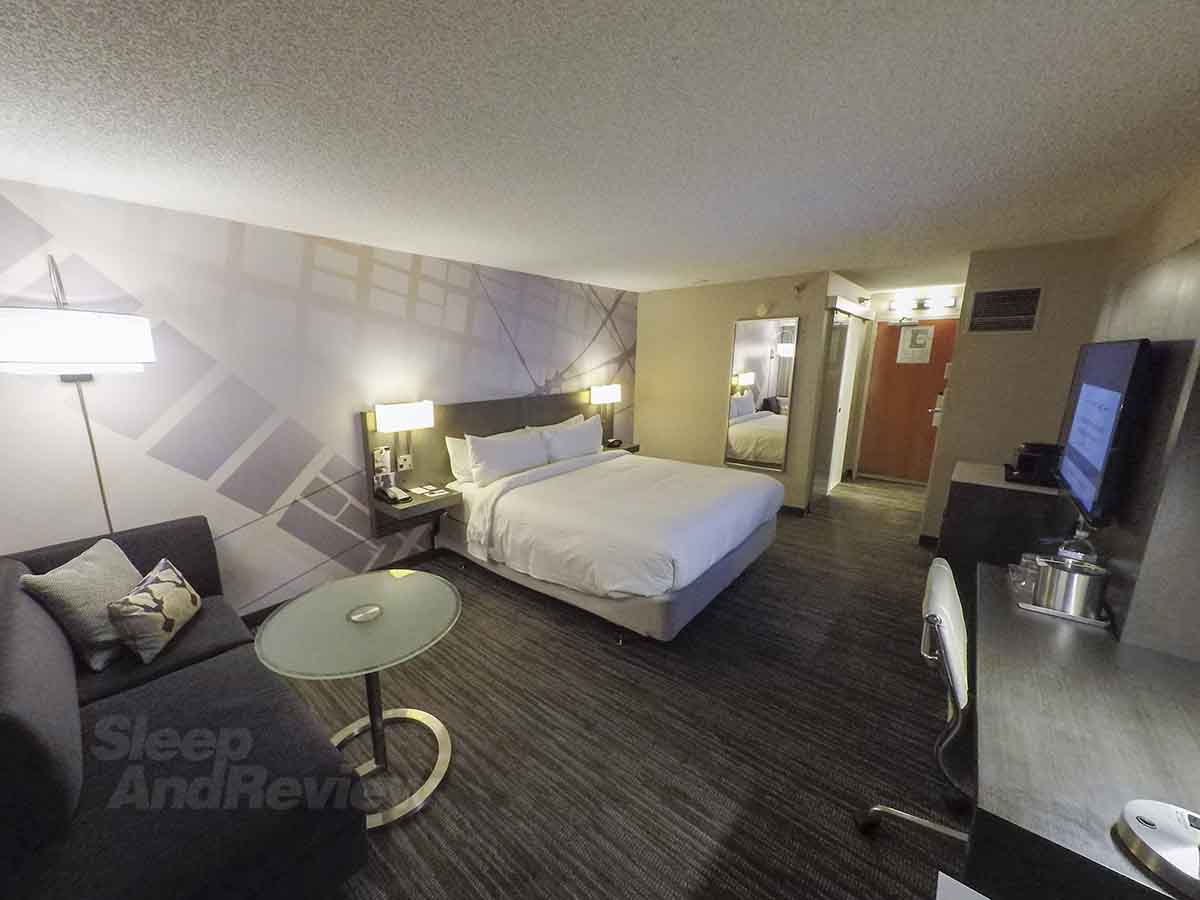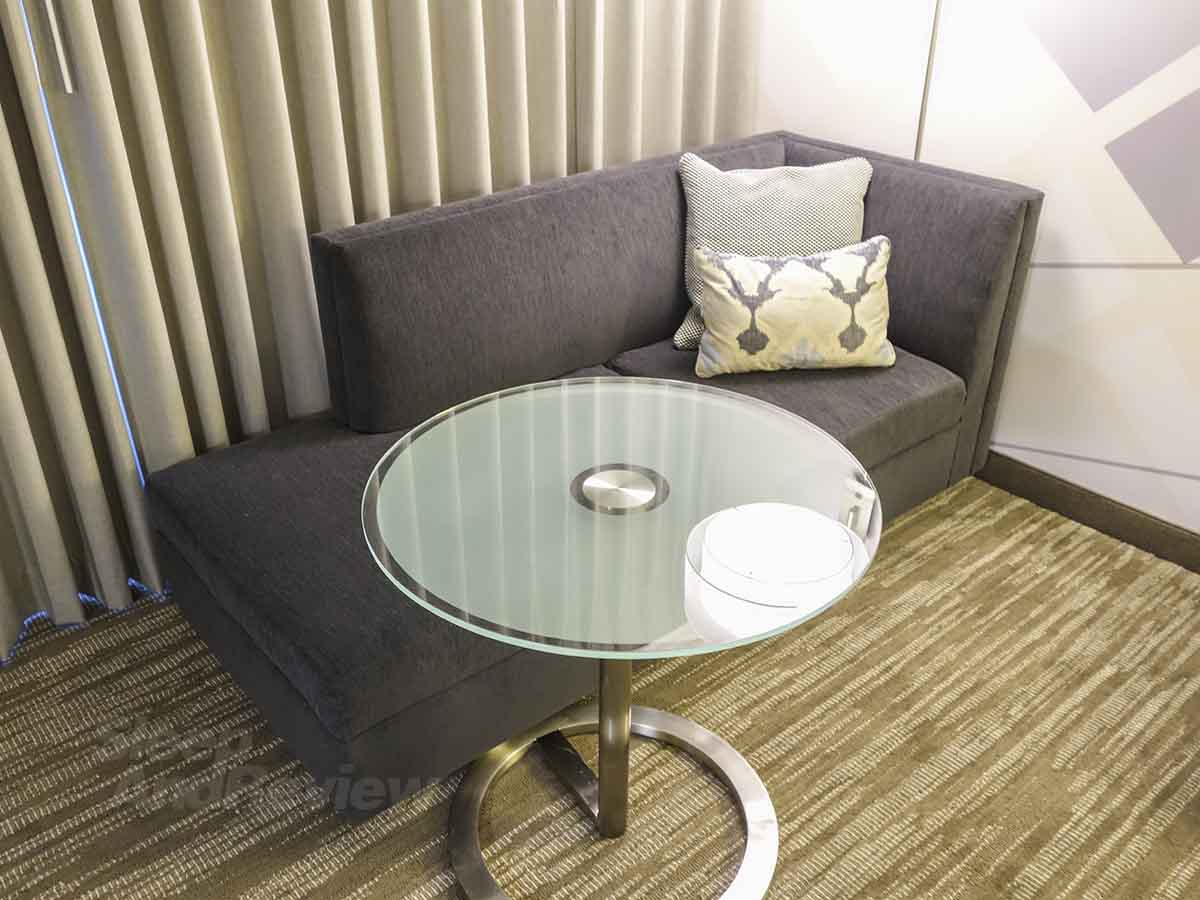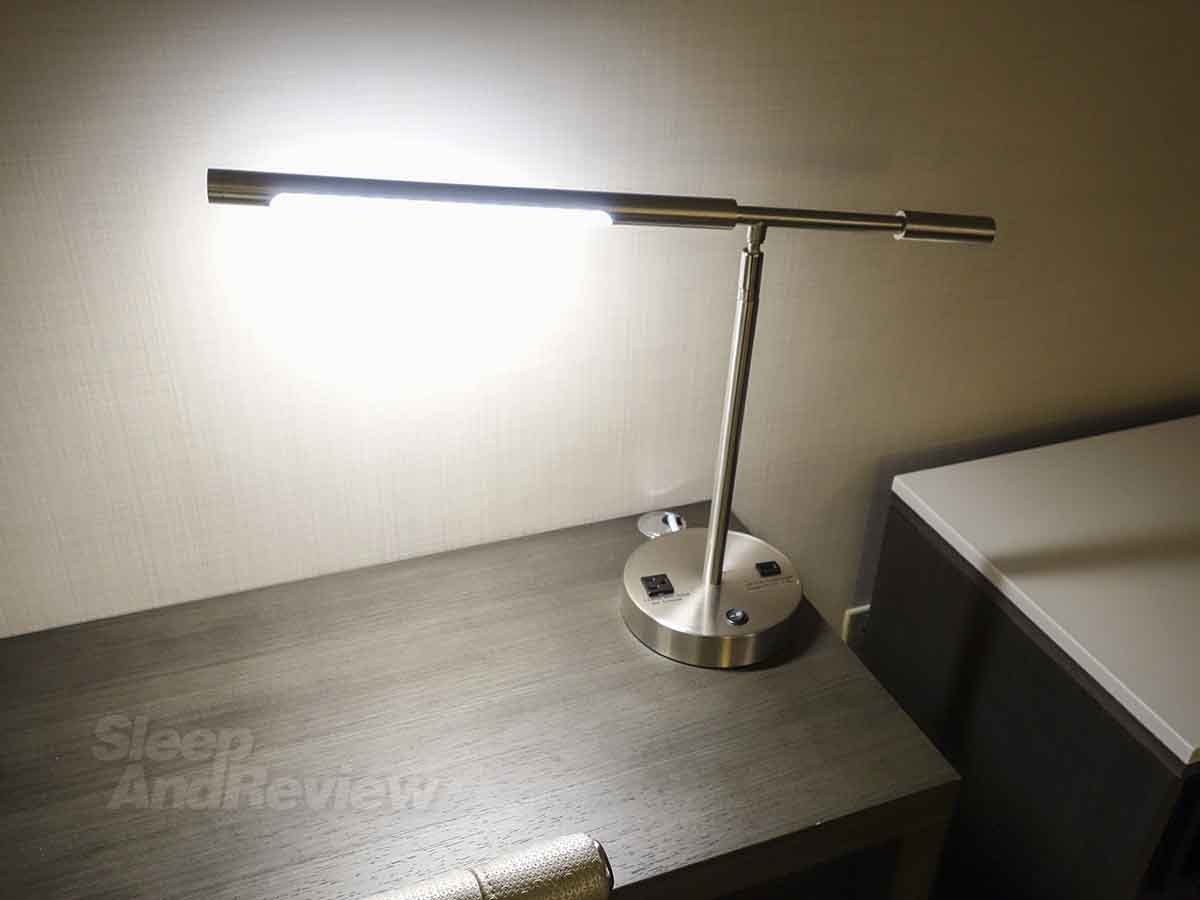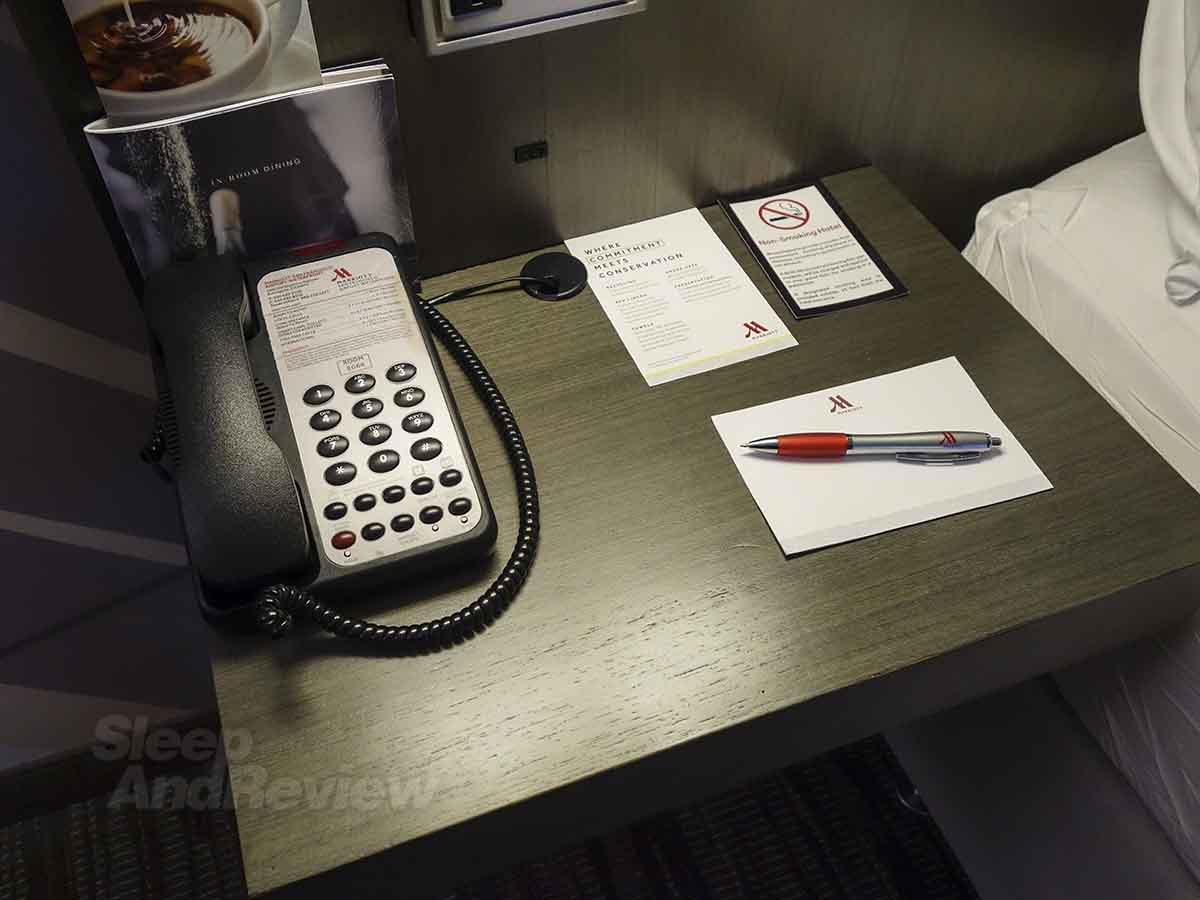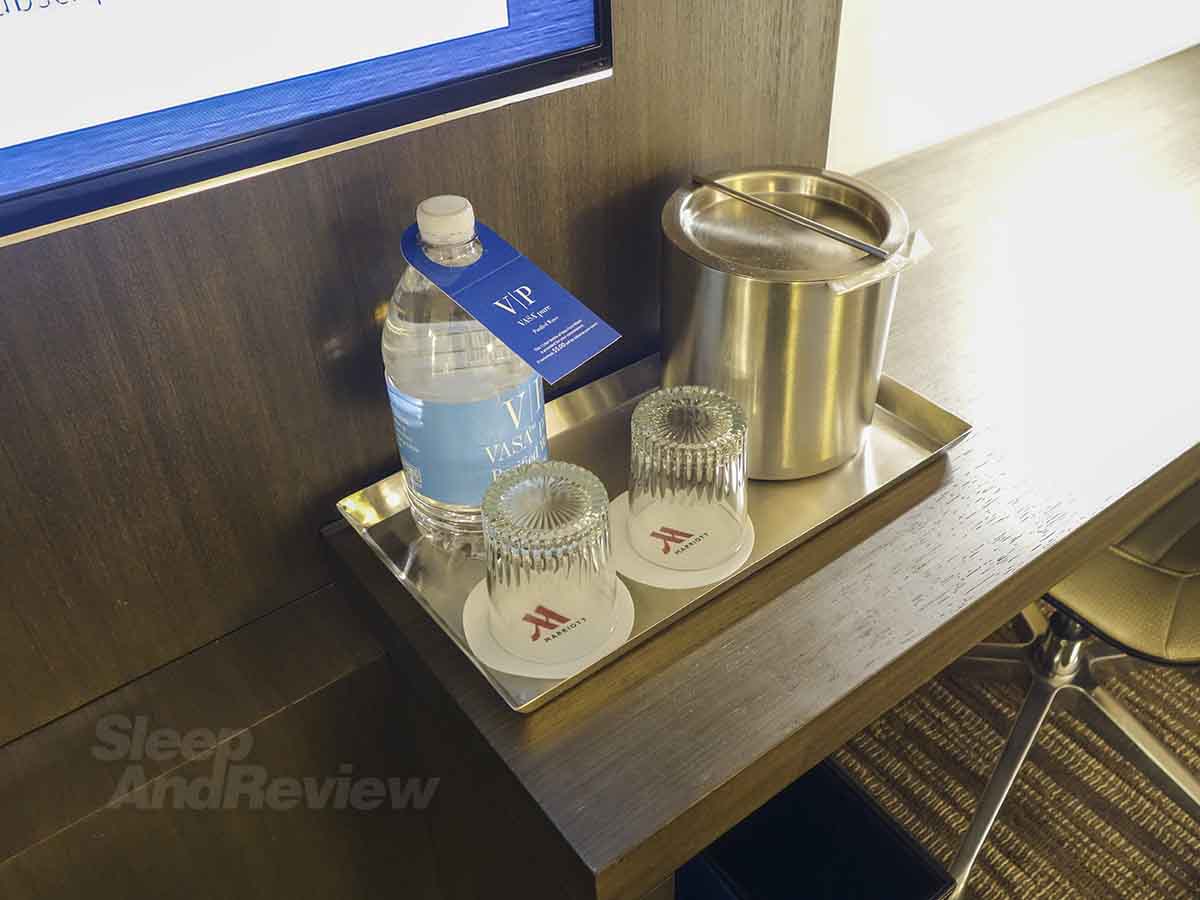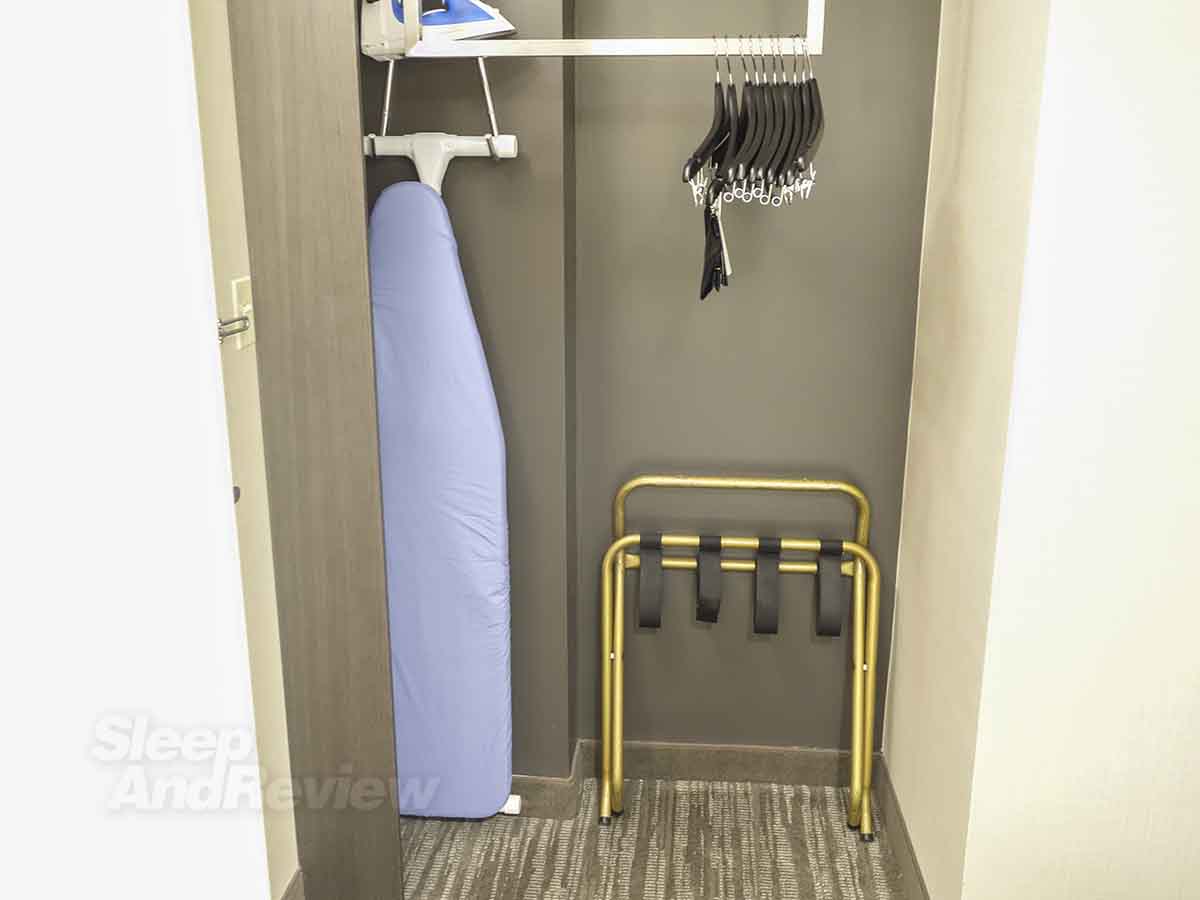 The bathroom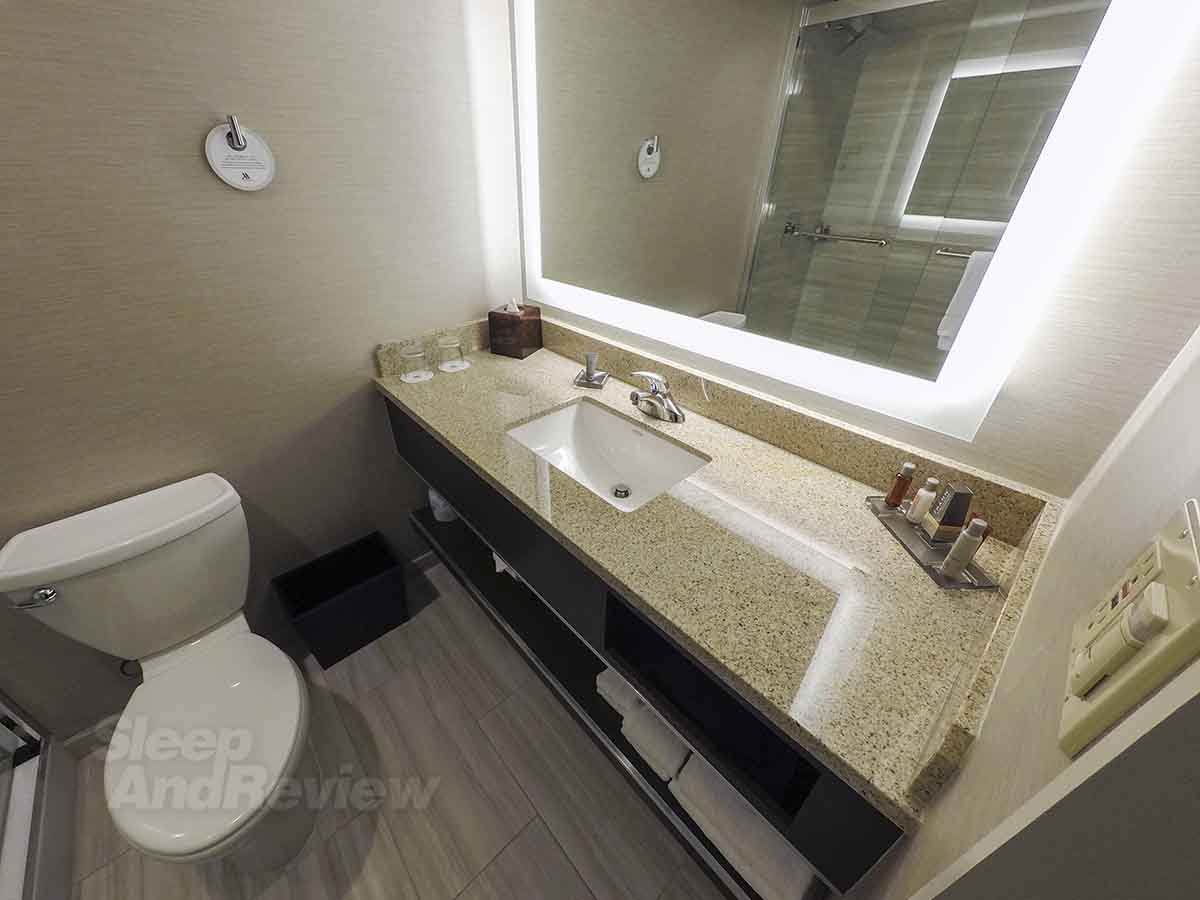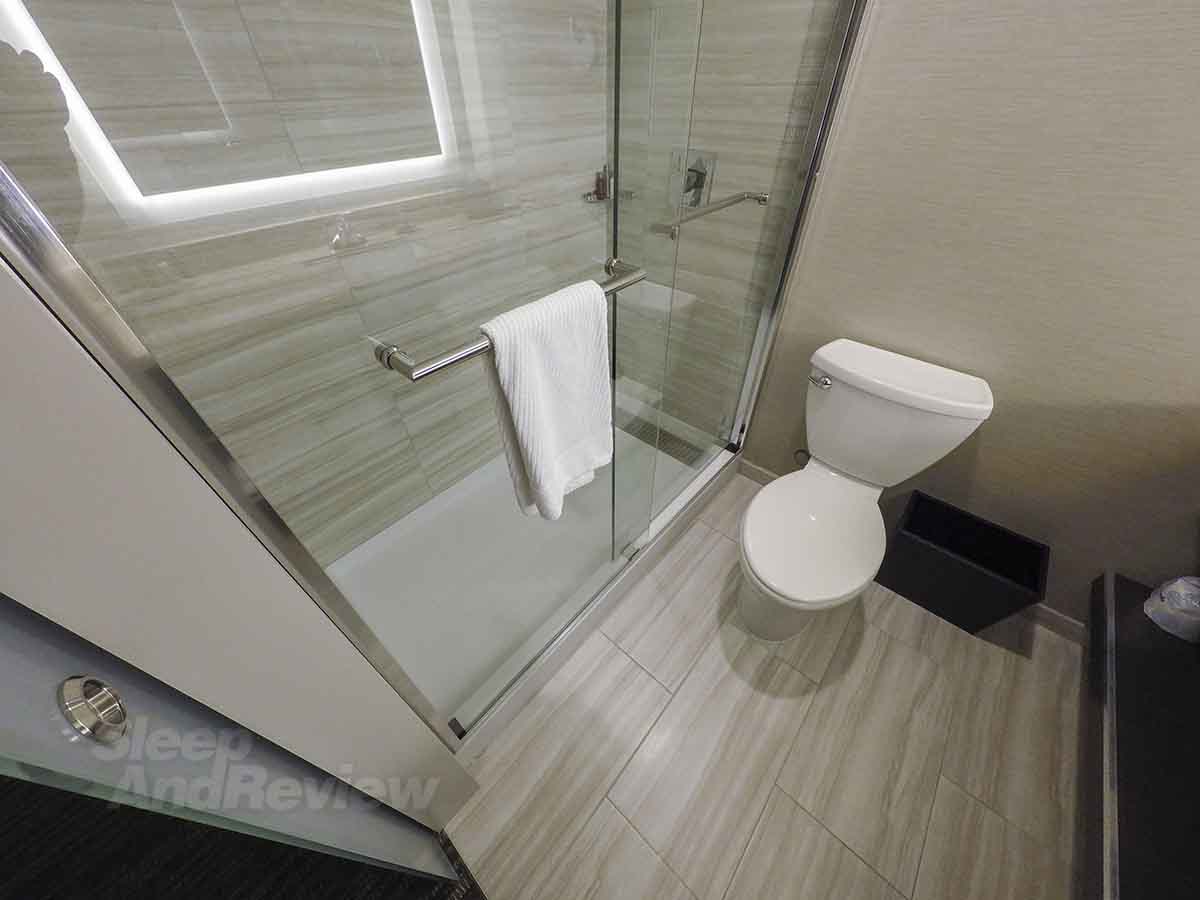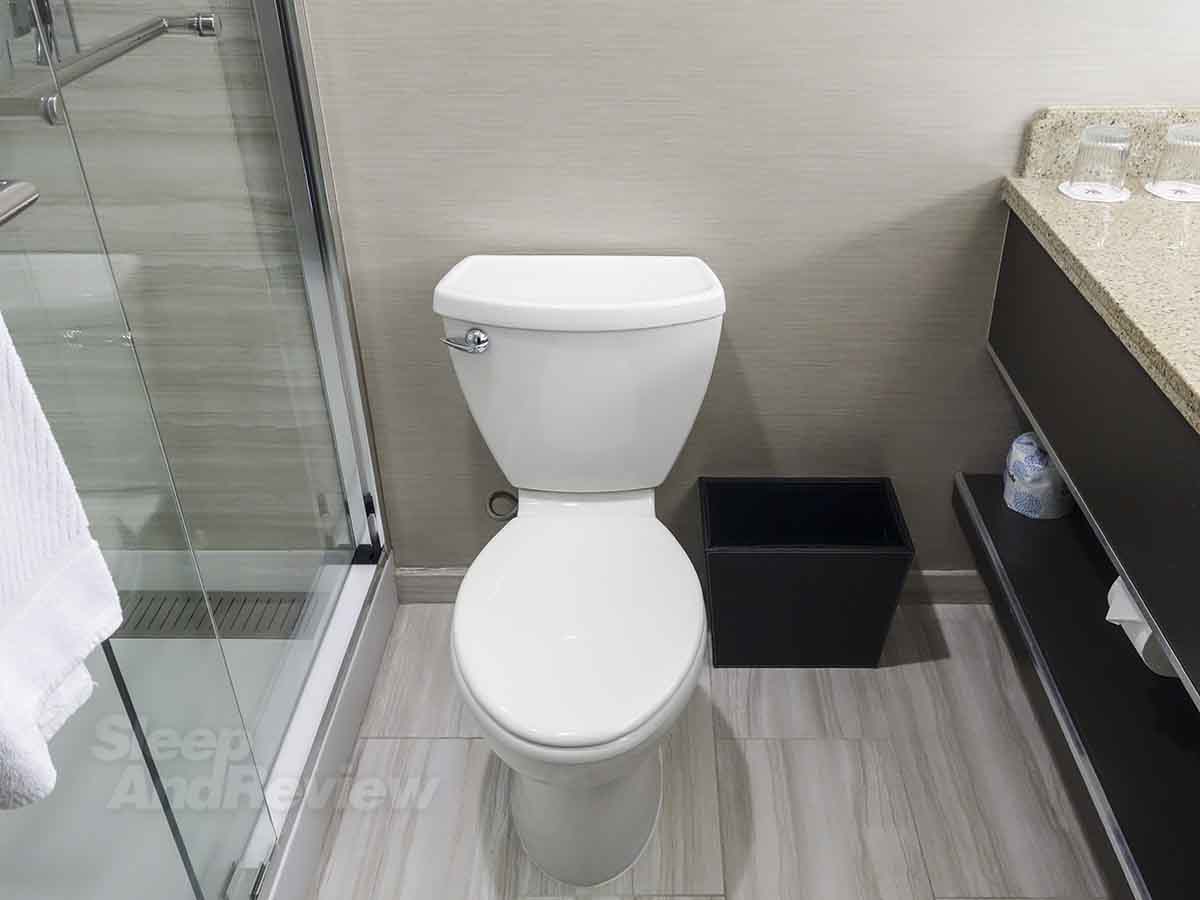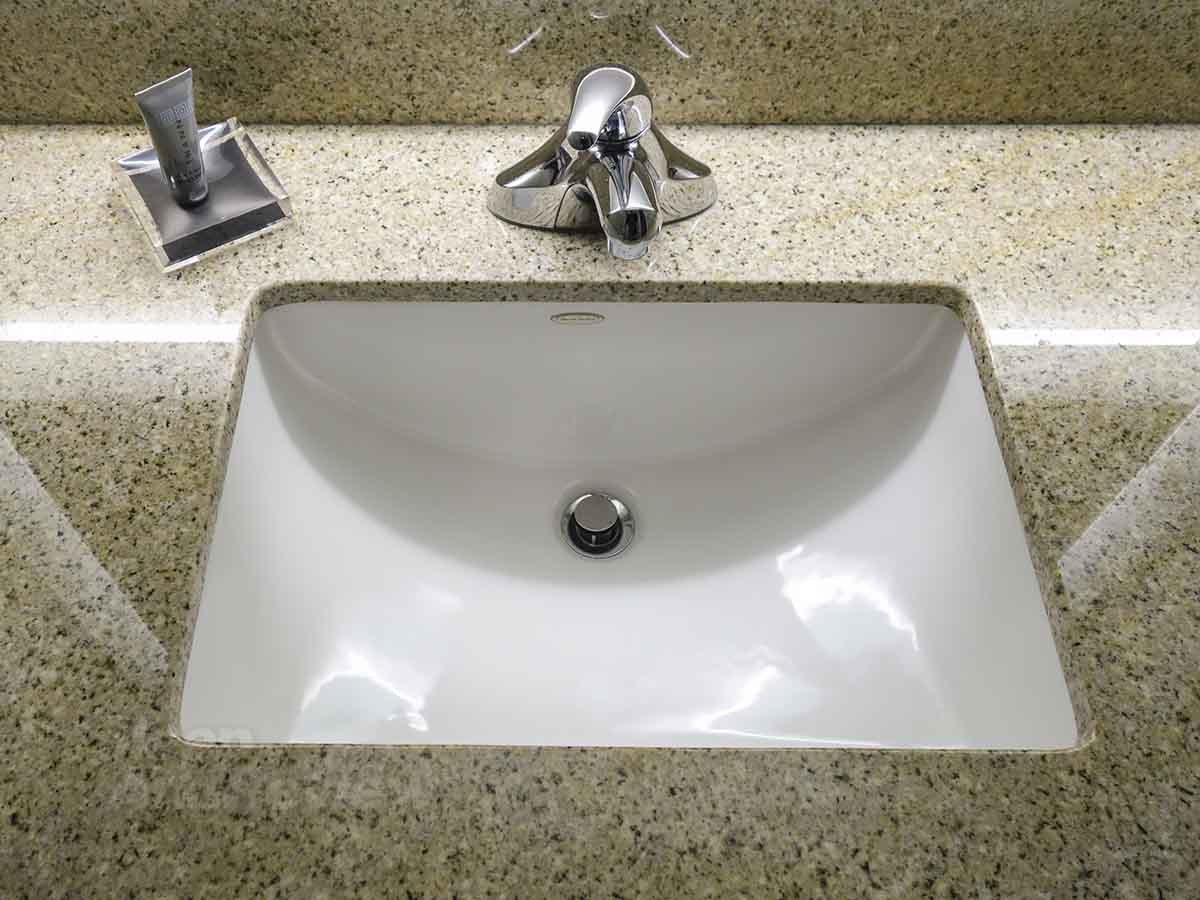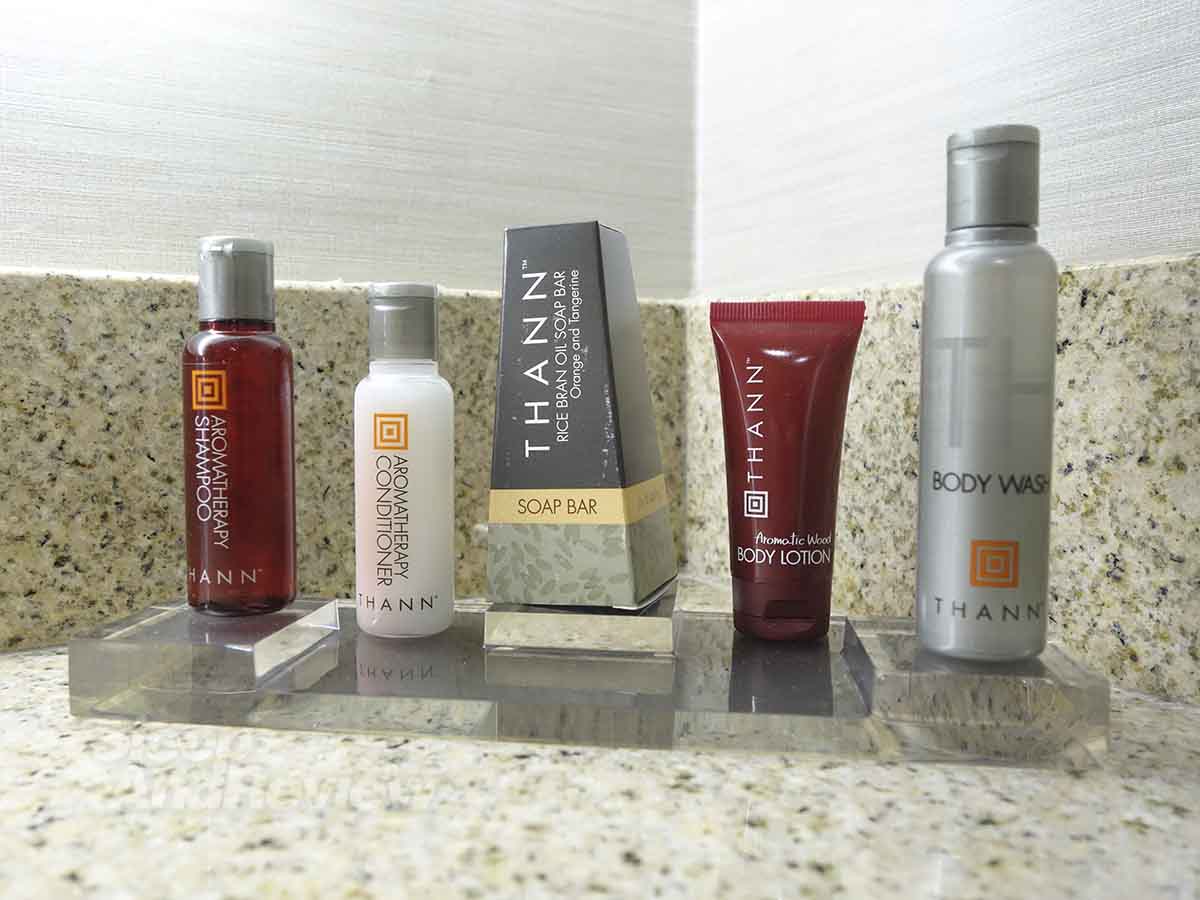 The room itself was pretty nice. Certainly not luxurious or high end (and not near as nice as the room I had at the Calgary Airport Marriott) but very quiet and comfortable – which was exactly what I was looking for.
The view
The view was pretty good too, though it was unfortunate that I wasn't facing the airport (my room faced south). Rooms on that side of the building must have had one heck of a view!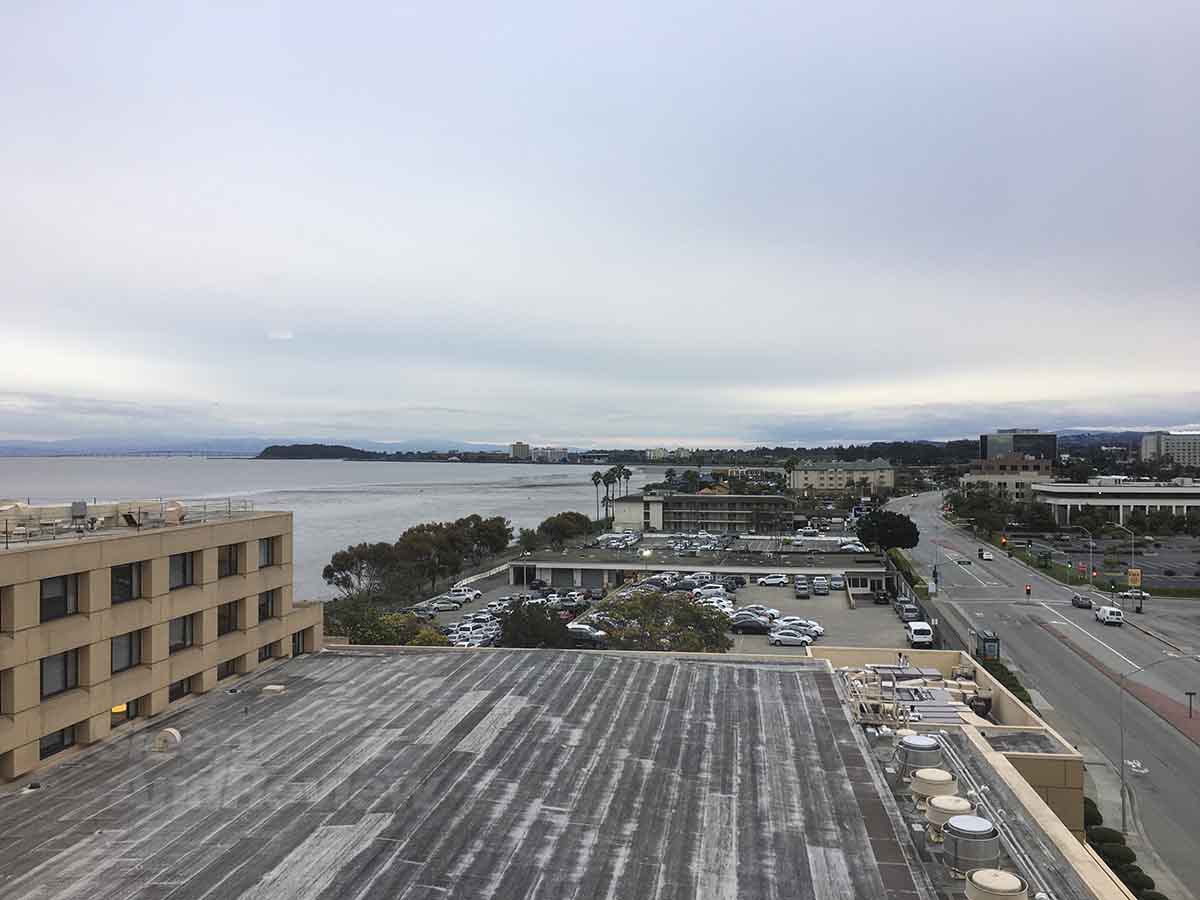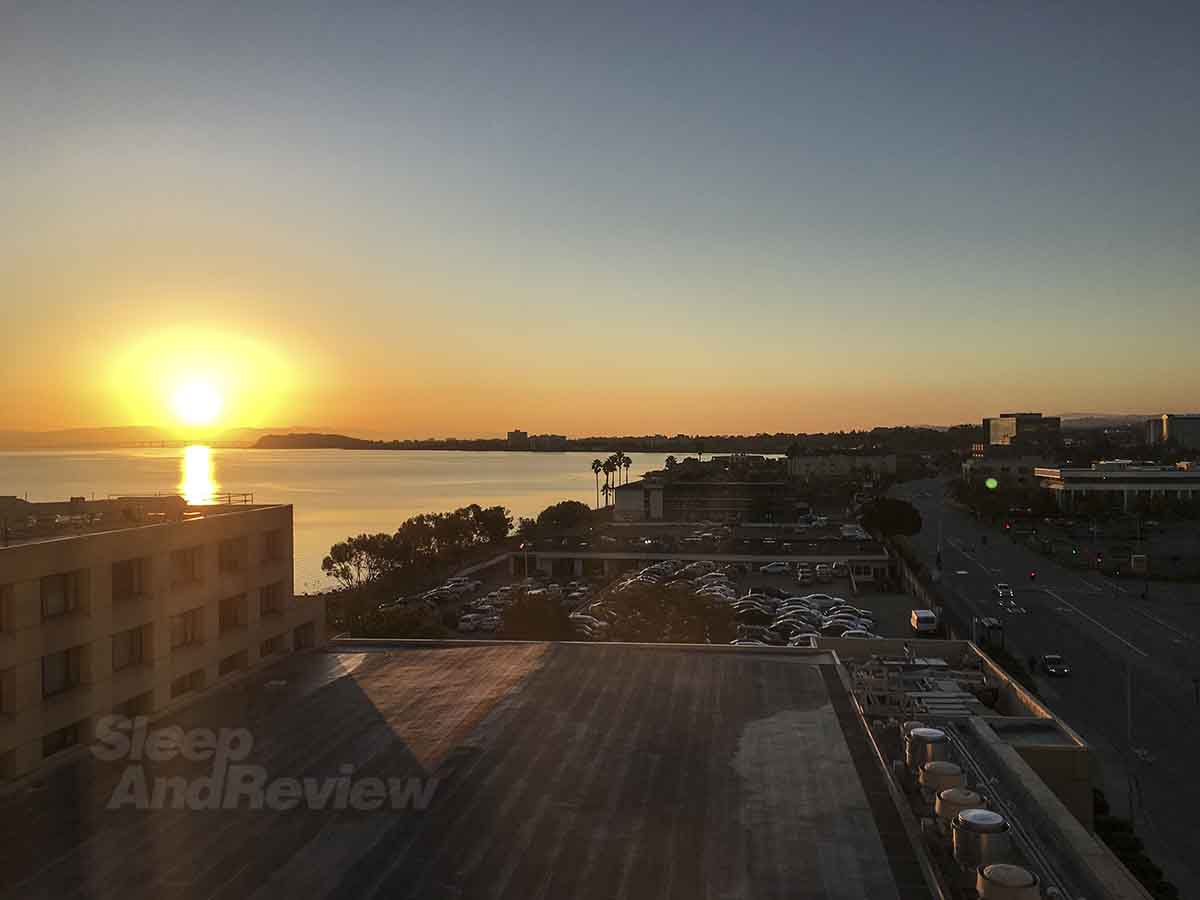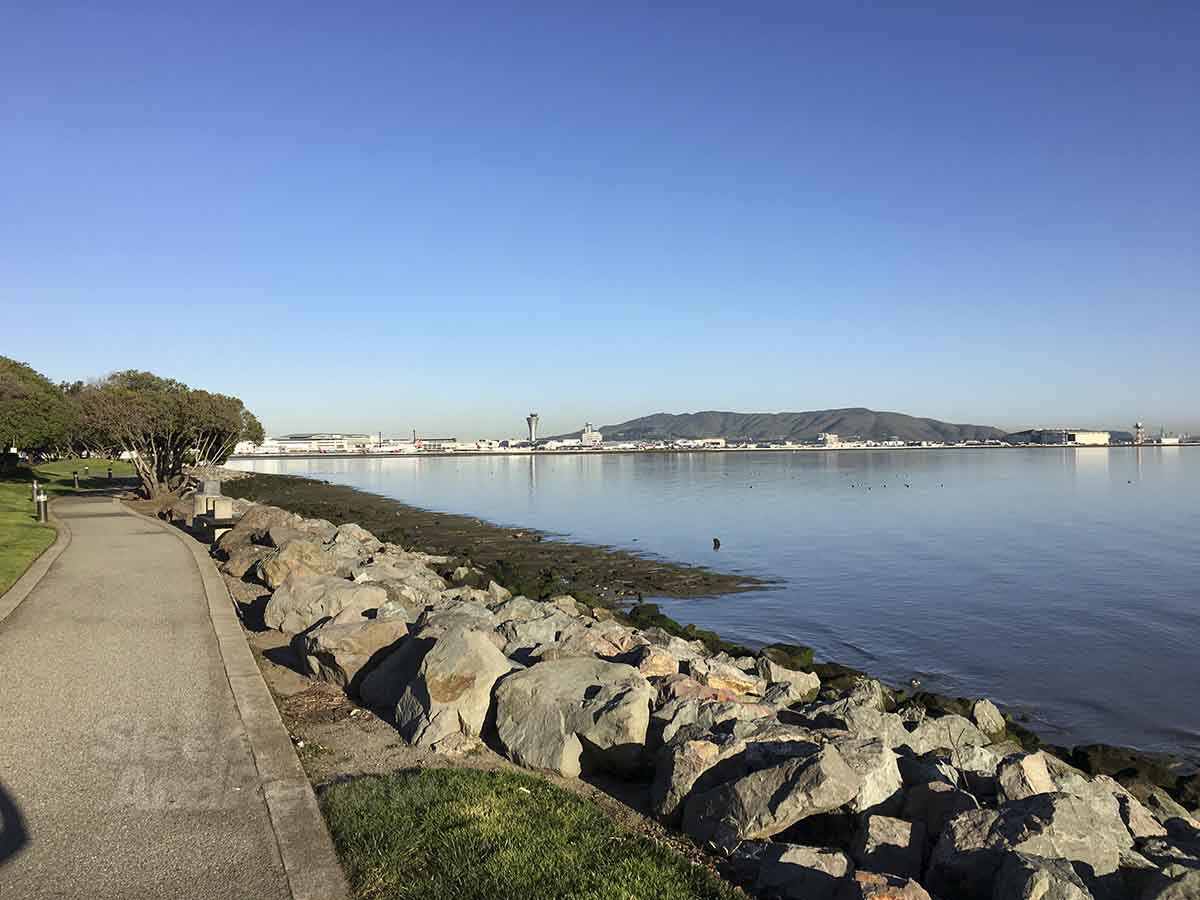 The surrounding area
Room service
Room service was the biggest disappointment – mostly because of how outrageously expensive it was. And while the menu did look quite good, the food arrived with plastic wrap clinging to it looking as if they had just taken it out of the microwave.
It even tasted mass-produced and frozen dinner-like. I was so exhausted from a long day of traveling that I didn't have enough energy to go out for dinner, but I'd highly recommend it to anyone thinking about ordering room service here.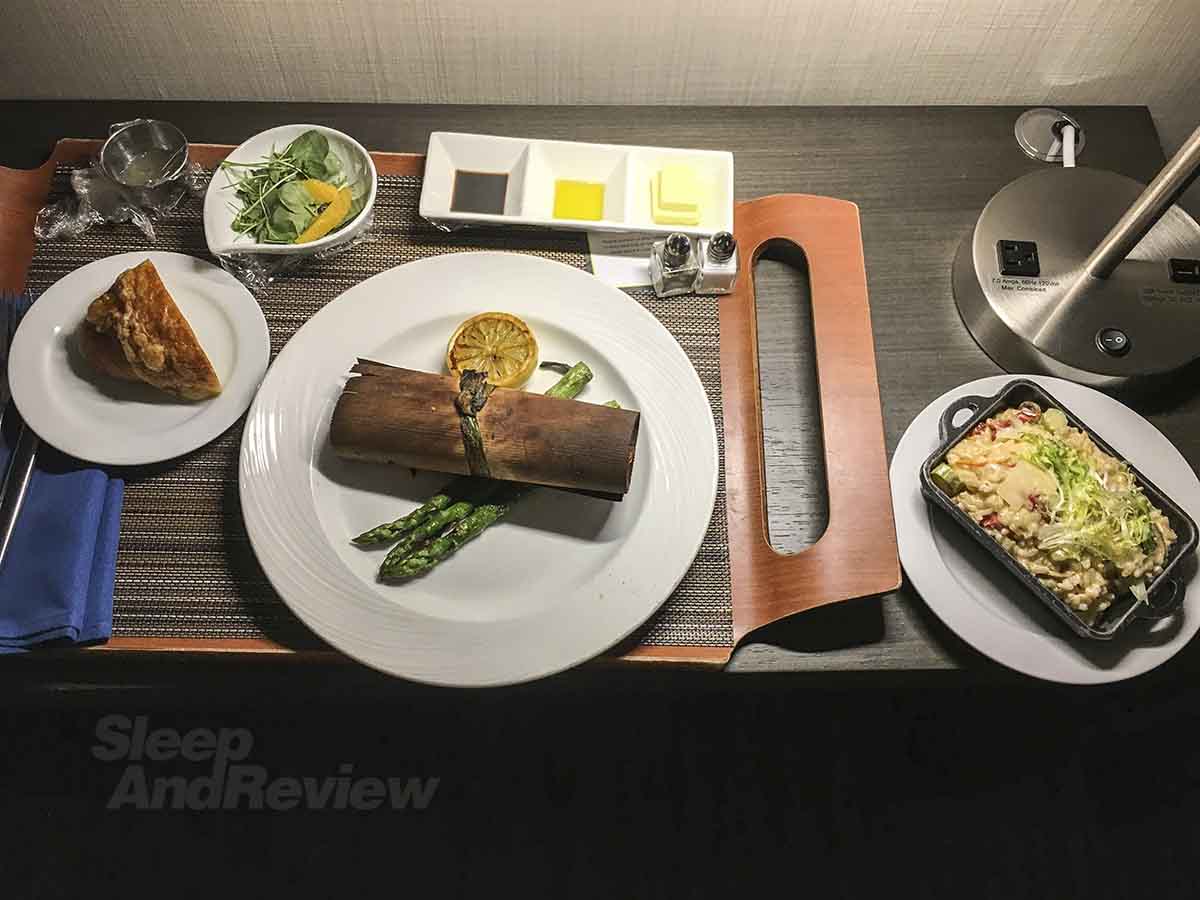 Final thoughts
I almost felt bad for choosing to stay at an airport hotel when there are so many good (real) hotels in the city of San Francisco. The Westin St Francis on Union Square is just one example of a hotel located in the heart of the city that I really enjoyed, and there are a lot of other fantastic hotels within a stones throw of that place. It's really hard to go wrong when choosing a pace to stay in San Francisco!
All in all, the Airport Marriott Waterfront at SFO is a good airport hotel. Not bad, but not what I'd consider excellent either. You could very easily get more value for your money by choosing to stay at a nicer airport in the city, assuming you don't mind the (minor) hassle of getting to and from the airport.