My great American southwest adventure: Hoover Dam, Valley of Fire, Route 66, and Grand Canyon
Finally. After an entire lifetime of postponing a road trip around the great American southwest, this was finally going to happen. Years of years of procrastination had been weighing on me quite heavily – the Grand Canyon has been at the top of my travel list for as long as I can remember, but it's so close to San Diego that I kept putting it off in favor of other (bigger) trips all the time.
When you only get a few weeks of vacation a year, you have to use that time to your advantage. Why take the time to see something close to home when I could hop on a plane and fly around the world instead? You can see why it hasn't been so easy to scratch off my list.
I really hate having things linger on to-do lists, so you can imagine how much of a relief it was when my sister finally laid down the gauntlet and volunteered to plan everything if the entire family agreed to go along. Of course I didn't hesitate for an instant to agree, and it was game-on as soon as my parents said they would like to go too.
There were only two things required of me in order to be a part of this: first, I had to send my sister cash to pay for my portion of the rent for the houses we were going to rent. Second, I had to be in Las Vegas the morning of March 26th. The rest was all up to her, and I just had to say "yes ma'am" and follow her lead for the entire week.
Day 1: The Hoover Dam
Yes, it's true. The most common thing you overhear from others while walking around and looking at the Hoover Dam is, "daaaamn". It's really funny the first one or two times you hear it, but it gets old fast and I'll admit that it didn't take long before I was rolling my eyes every time I heard someone say it.
The staff are probably completely immune to it, but I imagine they have their own little joke about the amount of times they hear it every single day. I'm sure of it.
Jokes aside, the Hoover Dam really blew me away. The amount of engineering, ingenuity, and human perseverance that went into the construction of this thing is beyond words.
It's the kind of structure that makes you feel small and insignificant when you walk around it, and it's an awesome feeling to stand on top and think about the raw power and strength this dam has to hold back such a large amount of water pushing on it from behind. Daaaamn!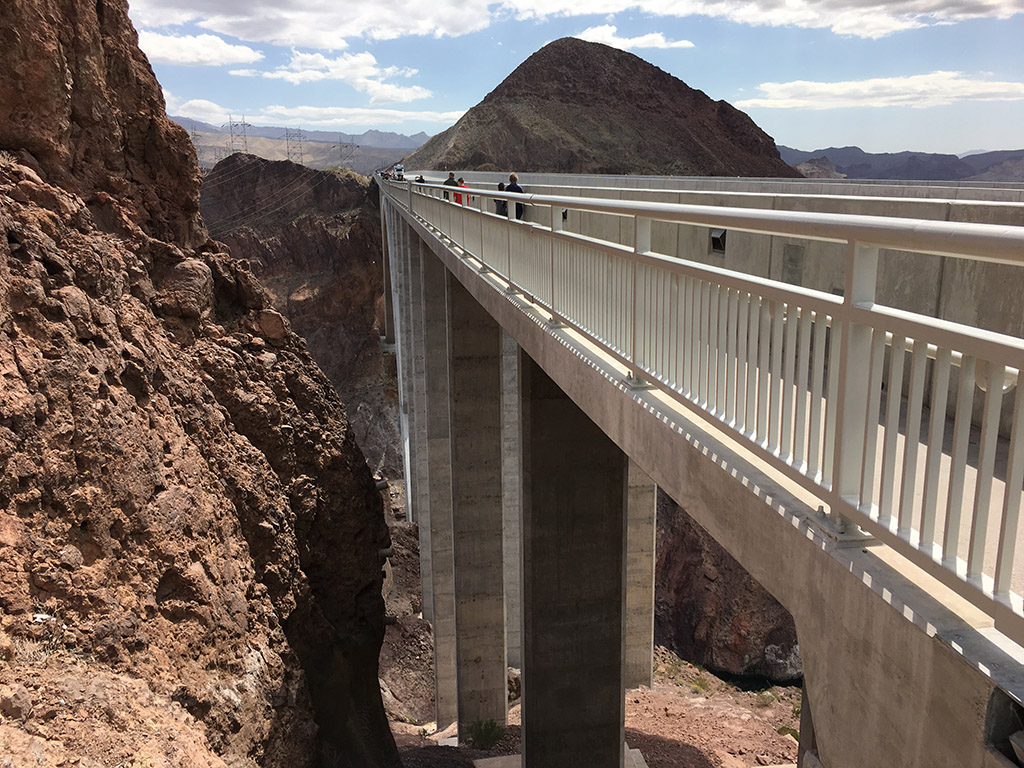 Day 2: The Valley of Fire
The Valley of Fire was the place I knew the least about on our itinerary this week. My sister and her family are avid hikers, so spending at least one day hiking around some of the beautiful landscape of the southwest was a given.
We needed to be careful not to choose something too rigorous though, as my mother's knees aren't what they used to be and we wanted to be sure that she could participate in everything we did.
Luckily, there are a wide variety of hiking trails located all around the Valley of Fire and we were able to find some breathtakingly beautiful terrain that wasn't so difficult to traverse.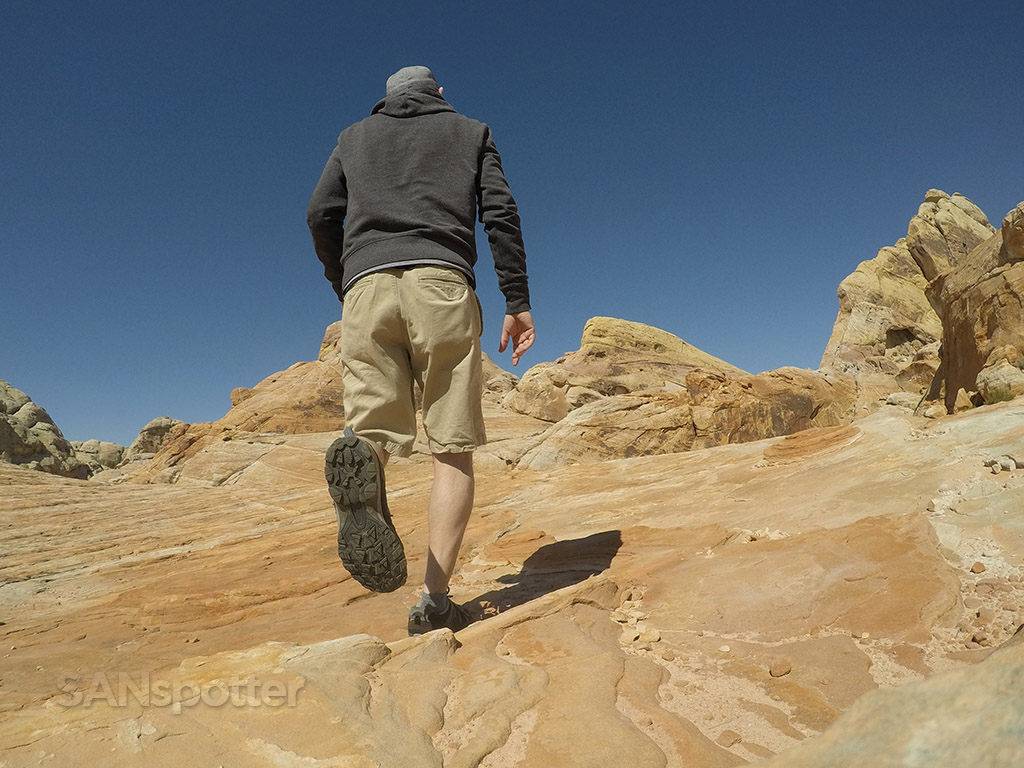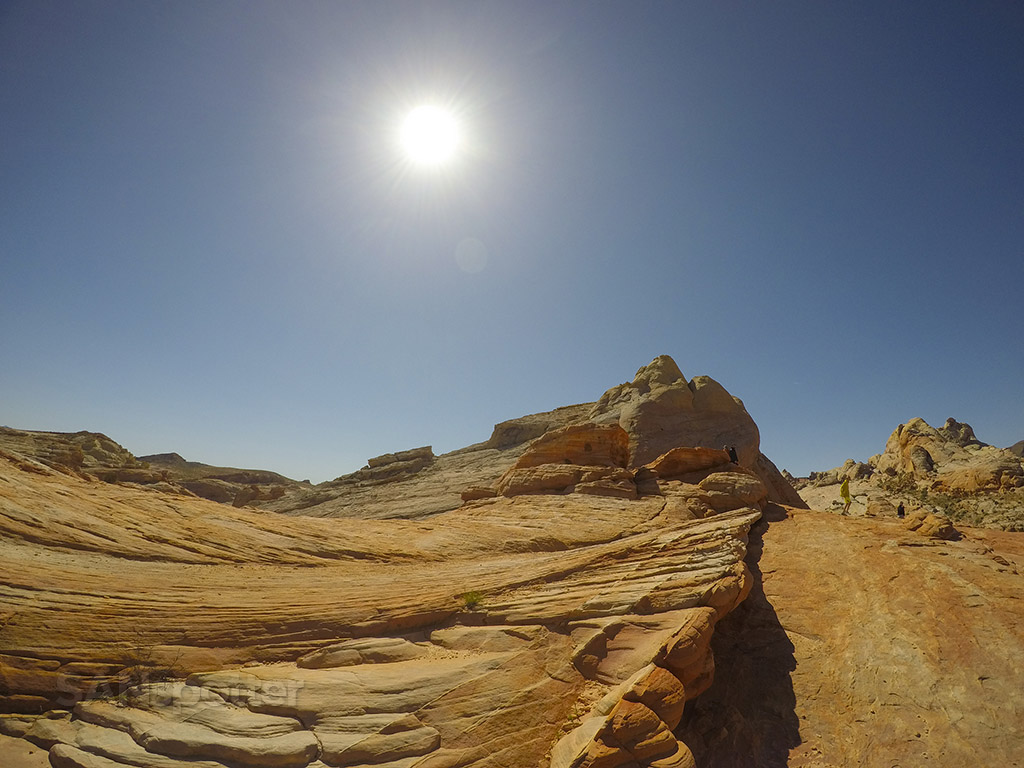 Day 3: Route 66 from Las Vegas to Parks, AZ
In order to get from Las Vegas to the Grand Canyon, it was going to involve some driving. Interestingly enough, remnants of old Route 66 still exist for a majority of this drive, so we decided to make a day of it and take our time to see all the sights.
Google Maps said that it would only take three and half hours, but somehow we managed to stretch it out to 7 and I was absolutely wrecked by the time we arrived at our rental house in Parks.
I'm not really sure what the rest of my family thought about this drive, but for me (the car guy), I enjoyed it the most out of everything we did this week. There is absolutely n o t h i n g out there but desert for some very long stretches of road between little towns, and that's what made it so interesting for me.
It may have well been 1850 and not 2017, as I'm sure the landscape hasn't changed at all over the years.
My Kia Forte rental car wasn't giving me the same feeling that the old-time cowboys and explores must have experienced crossing that land on horseback, but I did appreciate being able to cruise along at 70mph in air conditioned comfort.
Day 4: The Grand Canyon
I'll admit it. I wasn't really looking forward to the Grand Canyon as much as all the other things we did this week. Heck, we saw a pretty impressive canyon at the Hoover Dam, so I did feel kind of "canyoned out" and I wasn't expecting much.
Remember the scene from National Lampoon's Vacation where they make a stop at the Grand Canyon on their drive across the country, look at it for all of two seconds, and leave? That's totally what I was feeling like doing as we were making the drive to the south rim that morning.
Thankfully, I was truly blown away when I finally saw it. It's really true – all those pictures you've seen of the Grand Canyon on TV and in magazines your entire life don't do this thing justice.
It is simply breathtaking (and HUGE) in real life and I was literally at a loss for words when standing on the edge for the first time and starting out at that big hole in the ground. It was then that I understood why they named it "Grand" – and I think I may have even said "daaaamn" a time or two as well.
A big "THANK YOU" goes out to my sister for making this a completely stress-free trip on my part. She's not an event planner by profession, but I keep telling her that she could make an epic career of it if she really wanted to. She says it would be too stressful, and I totally agree – the amount of work she put into making this trip happen was incredible.
One of these days I'm going to scrounge up as many airline points as I can and put her on a plane in first class to anywhere in the world she wants to go. It's the least I could do for helping me scratch that lingering southwest road trip off my travel to-do list in a most magnificent way. Thanks sis!