This one-night stay at the Best Western Ocean View Resort in Seaside Oregon may possibly go down as one of the most irrational hotel decisions I've ever made. Don't get me wrong – this is a nice property with very friendly staff in a very (very) nice location. The issue was the cost.
This was a $500 hotel room. Once you stop laughing at how much of an idiot I am, please continue reading so I can explain myself…
A full review of my 1 night stay at the Best Western Seaside Hotel (Ocean View Resort)
Basically, I wanted to spend the night in Seaside. Pretty much everything was booked solid for that weekend because of a beach volleyball tournament going on, and a $500 room at the Best Western was my only option.
Thanks to my Hotels.com reward points, I didn't actually pay the $500 out of my own pocket. I did have to spend a heck of a lot of points to book this reservation of course, but I was desperate. And desperate times call for desperate measures.
First impressions
I set my expectations rather low even though I had booked a room with an ocean view. This was a Best Western after all, and I don't know of anyone who associates this brand with luxury 5-star accommodations. I sure don't, and that's what I kept in mind as I pulled up to this hotel in my rental car.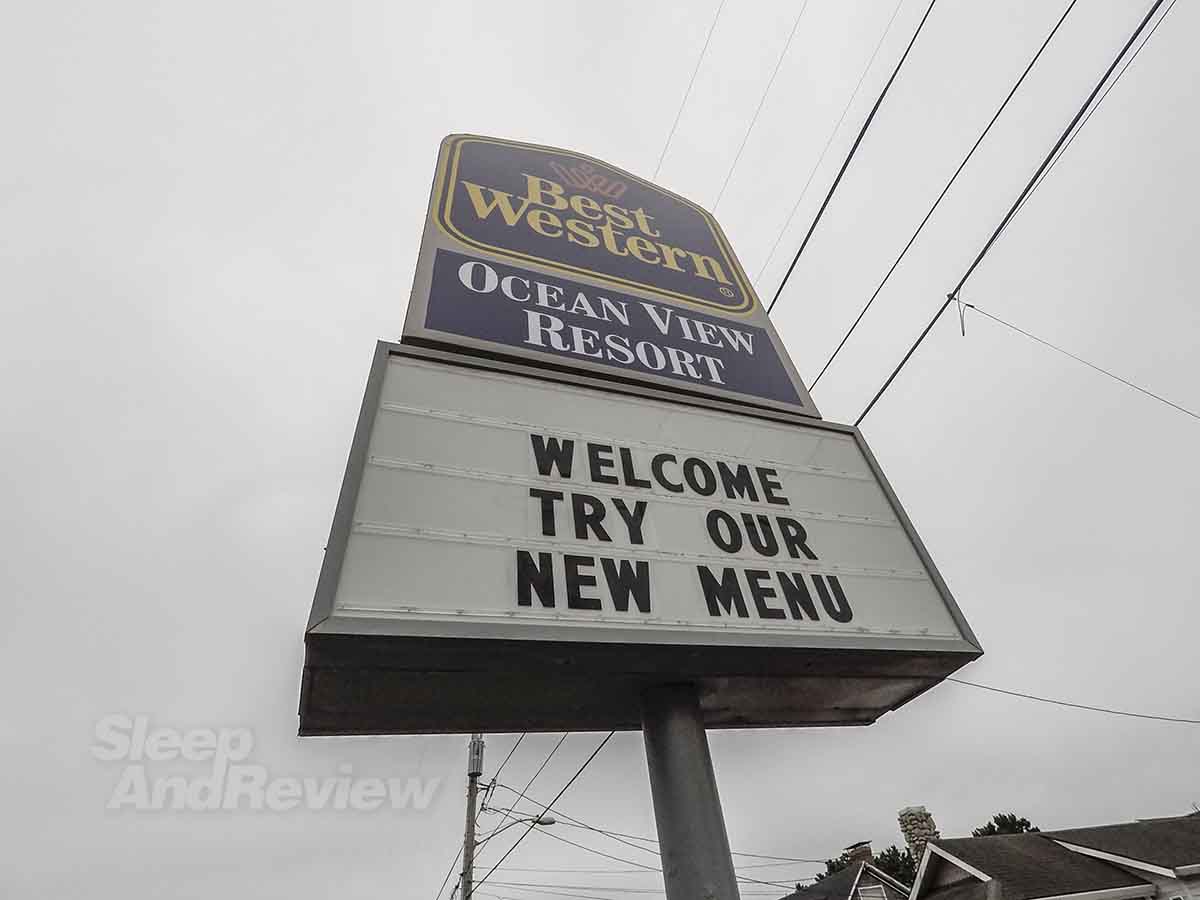 My first impressions of this place were mixed. On one hand, it looked a bit dumpy on the outside. Not unsafe or decrepit or anything, but…well…pretty much like a low-end budget hotel that hadn't been updated in 20 years. On the other hand, the location was phenomenal! It's located right on the beach, just a few minutes walk to the downtown area of Seaside.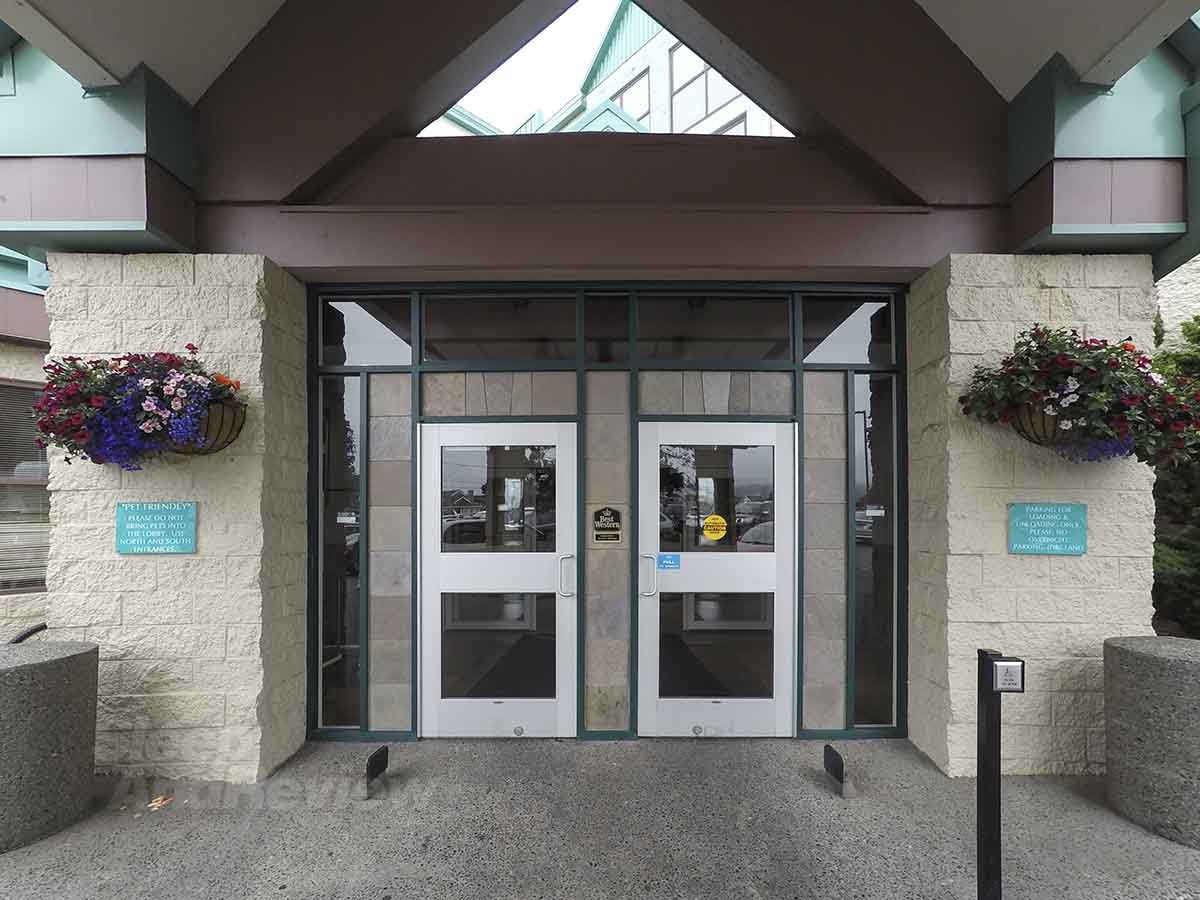 The lobby (and getting to my room)
The lobby and guest room hallways were pretty much standard Best Western (complete with the loud buzzing from vending and ice machines), but I opened the door to my room and…wow!! The first thing I noticed was the huge jacuzzi with an amazing view of the ocean, and the other thing was…that view of the ocean! It was at that instant that I didn't feel so bad for spending $500 in rewards points to stay in this room. This was nice!
The room (which featured a jacuzzi)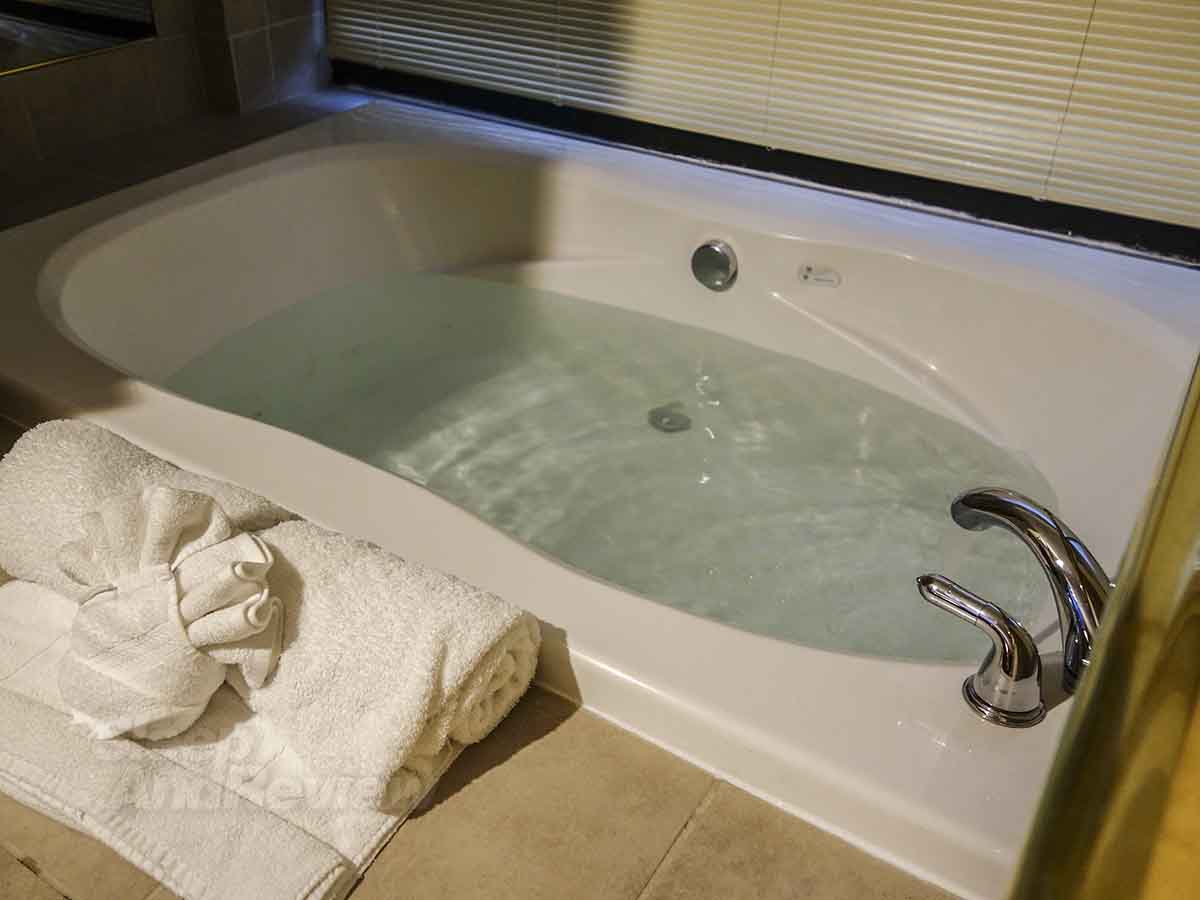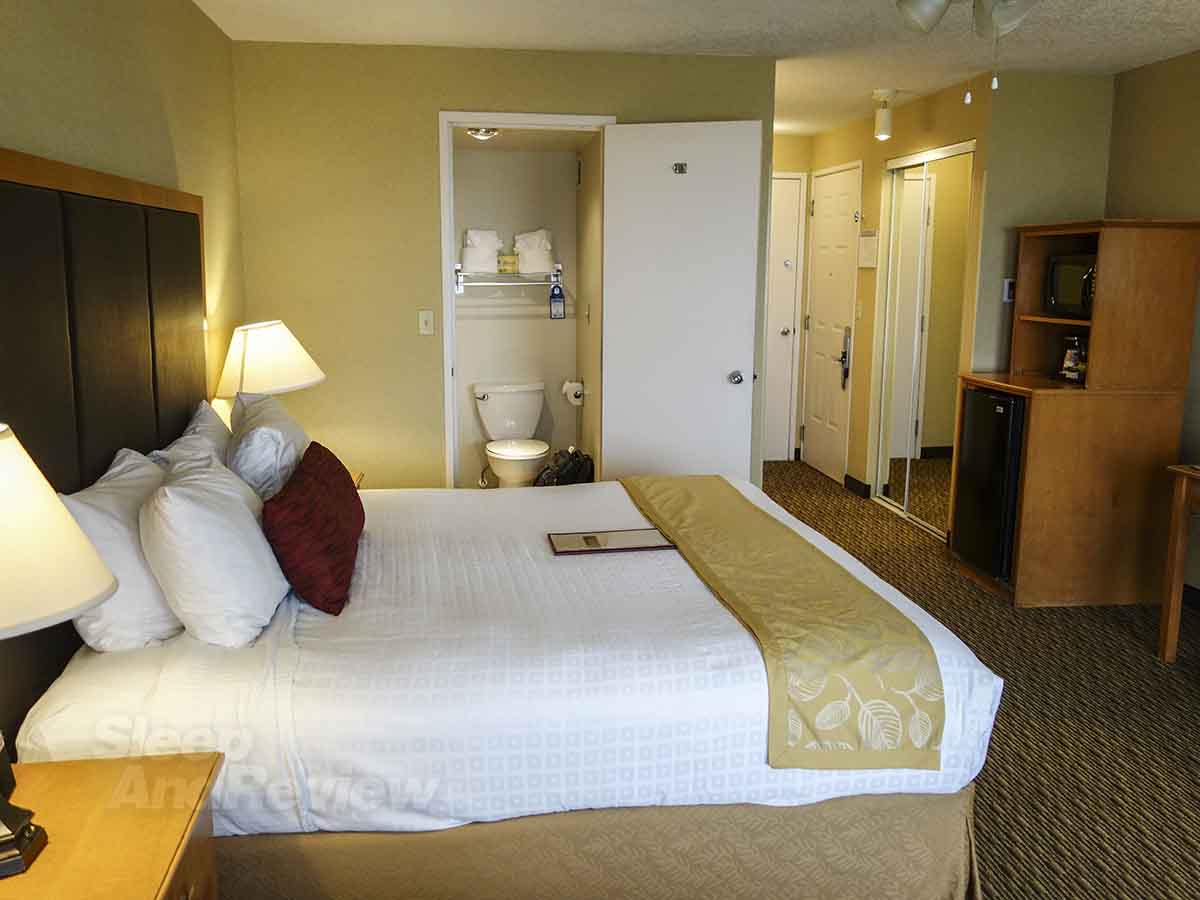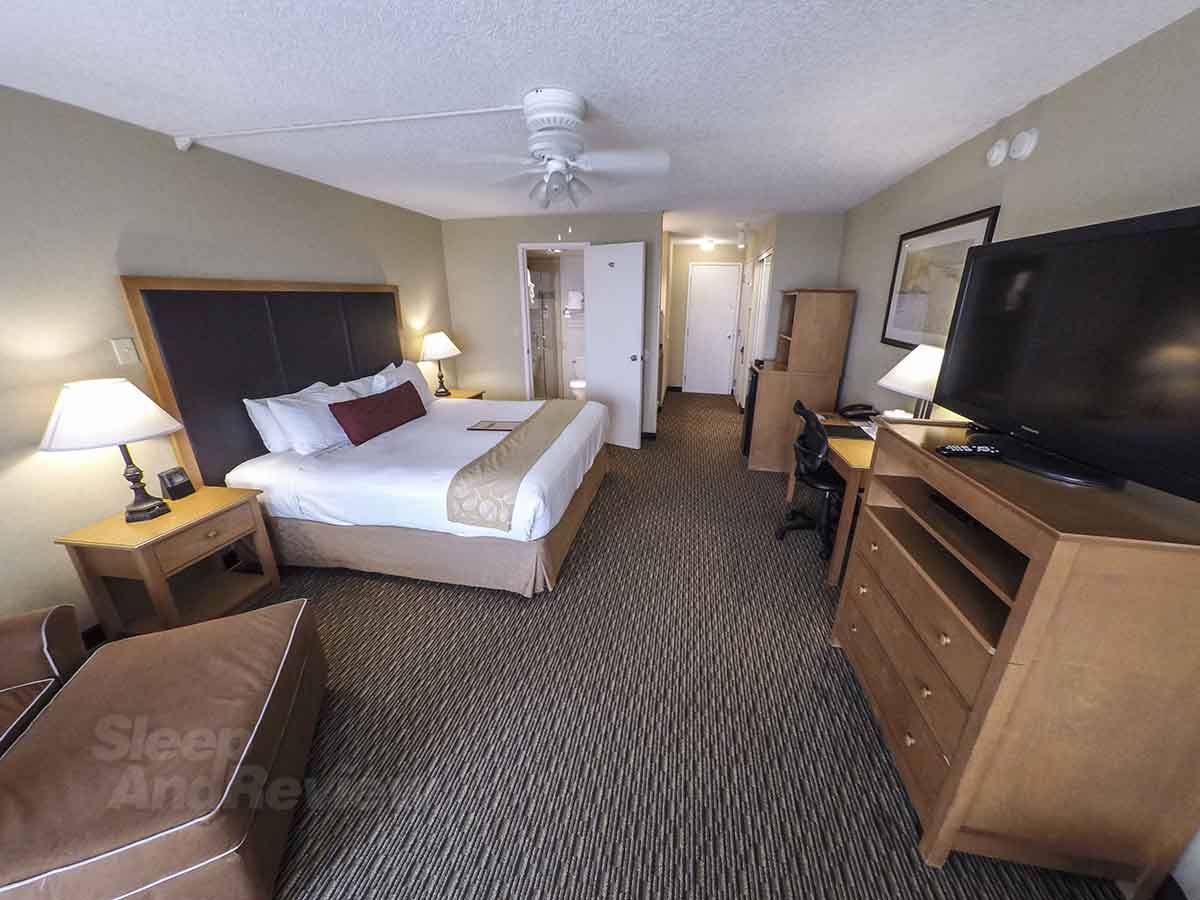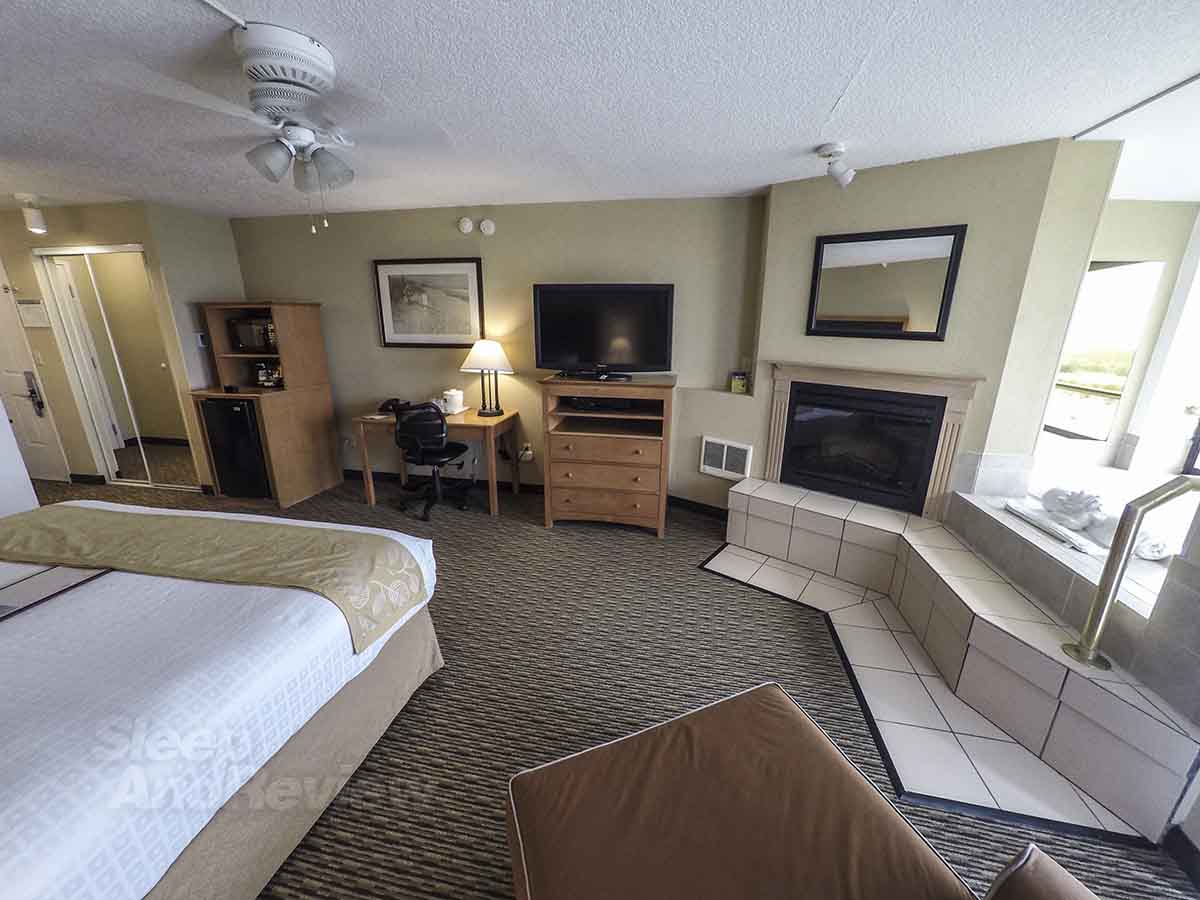 Another nice touch that I really liked was the faux fireplace right next to the jacuzzi. I found it to be a really nice small detail that really made me feel at home and relaxed during my stay.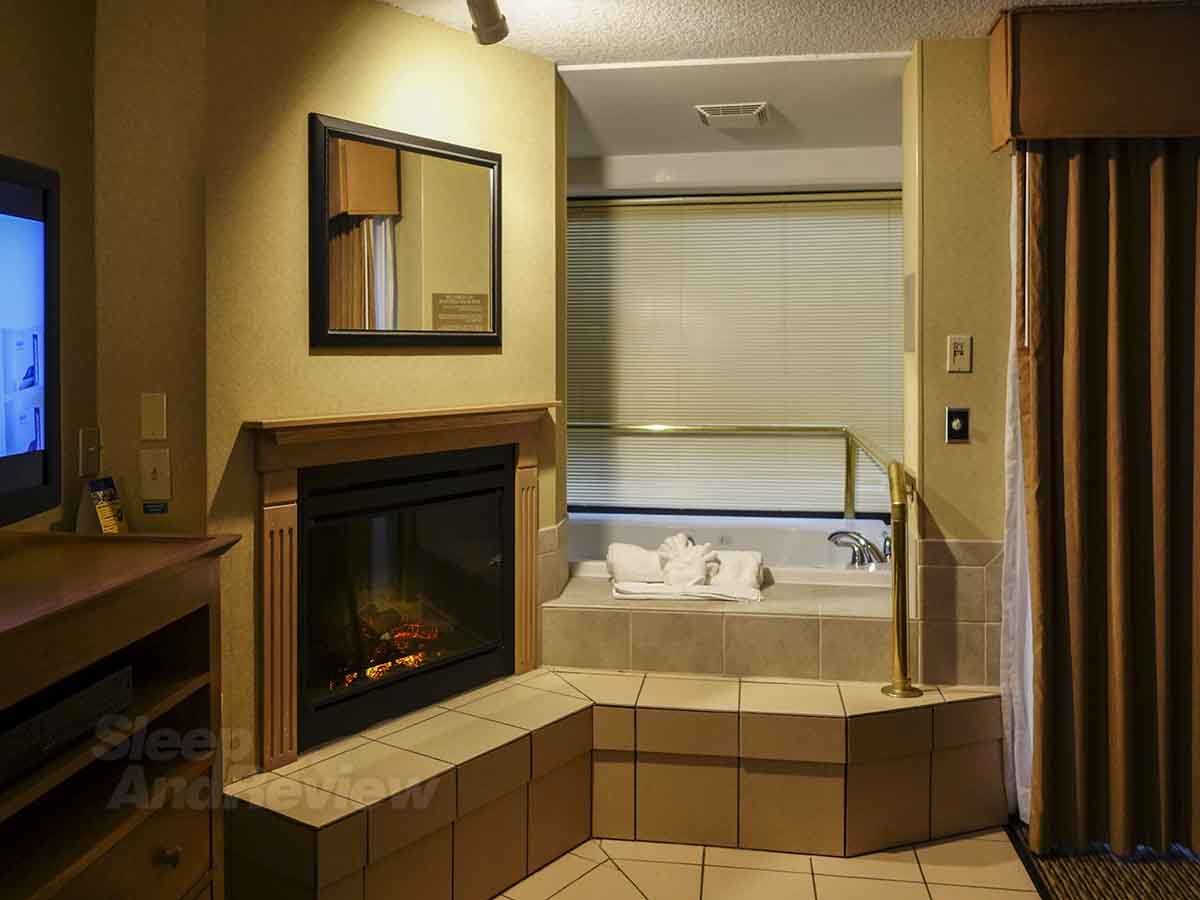 The bathroom
Beach access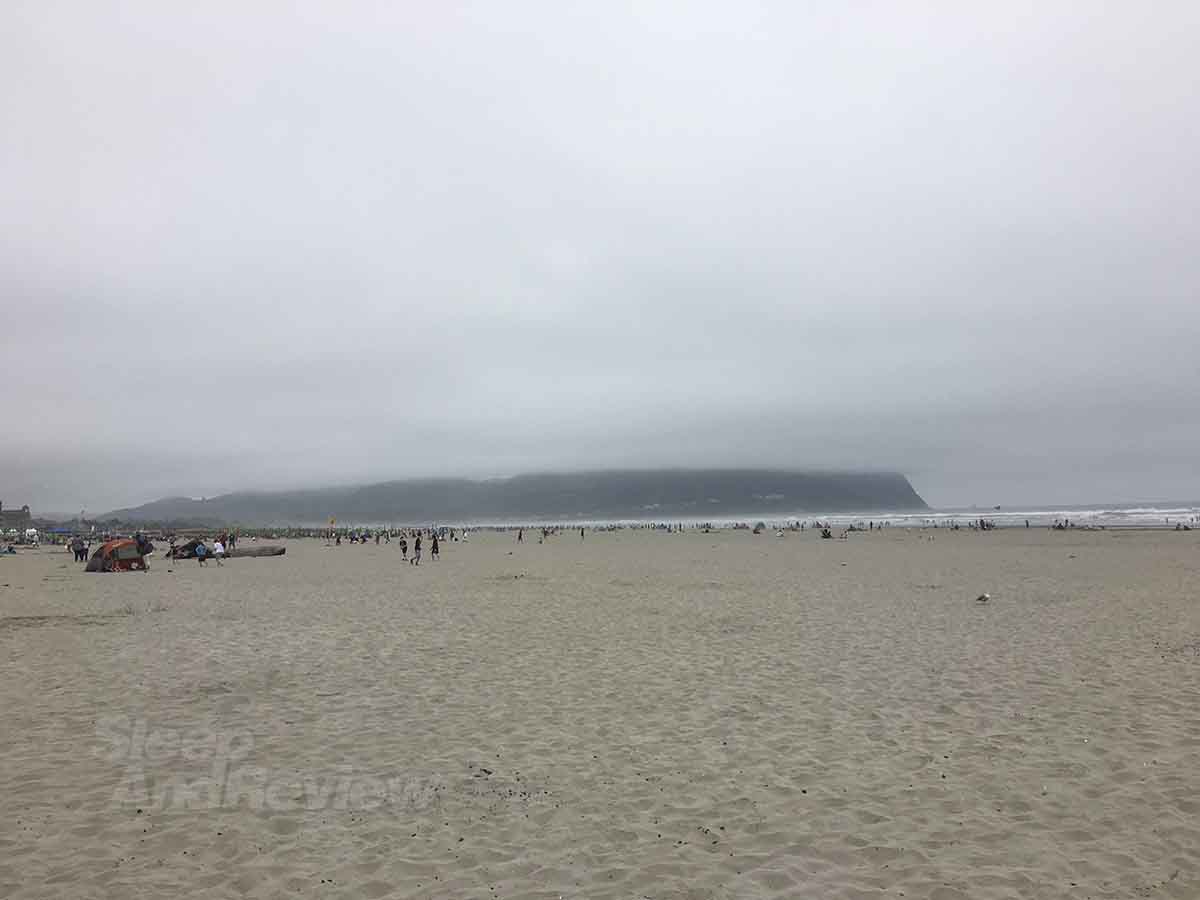 Room service
The attached restaurant (Salvatore's Café) offered room service, which was really nice to see. I'm a sucker for hotel room service, so that was a nice score. And you know what? The food was pretty good! I had both dinner and breakfast delivered to my room and I found both meals more than acceptable.
Final thoughts
In conclusion, the Best Western in Seaside is a very basic hotel (and even less fancy than the Comfort Suites Hotel in Salem, VA that I recently stayed at – which is saying a lot). It offers nothing more than the basics such as semi-comfortable beds and cheap continental breakfasts. It's budget accommodations to say the least. That's why it hurt so bad to make the rational decision to pay nearly $500 to stay here for one night
The in-room jacuzzi and amazing ocean views helped to convince me that yes, I would stay here again. Would I pay $500 out of my own pocket for it though? Not a chance. It's a good property in a very nice area but it's not "$500/night good." Especially if I couldn't get a room with a view.